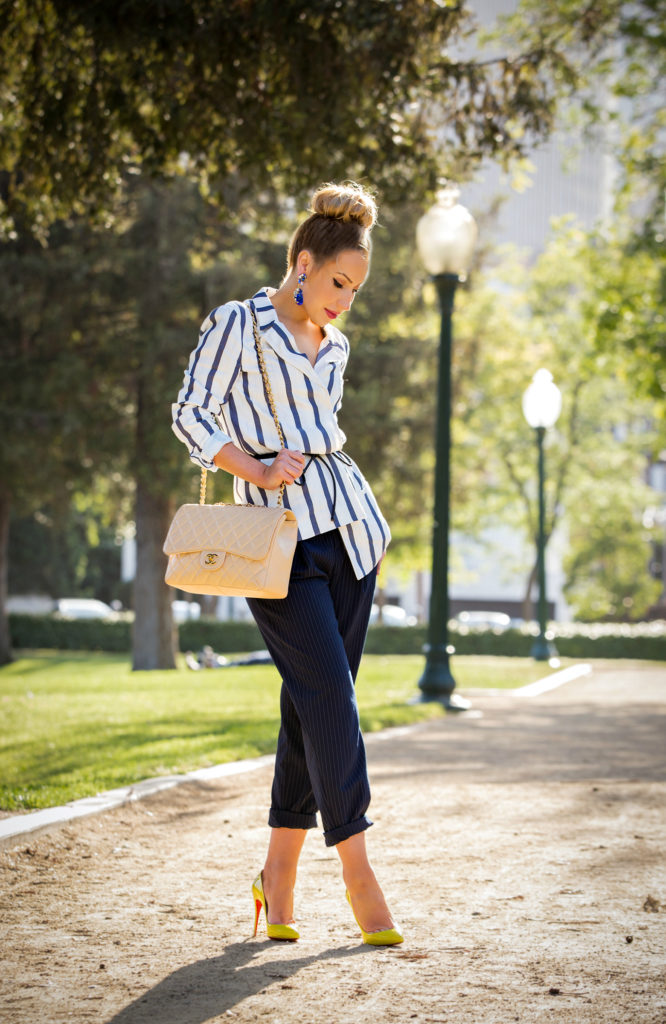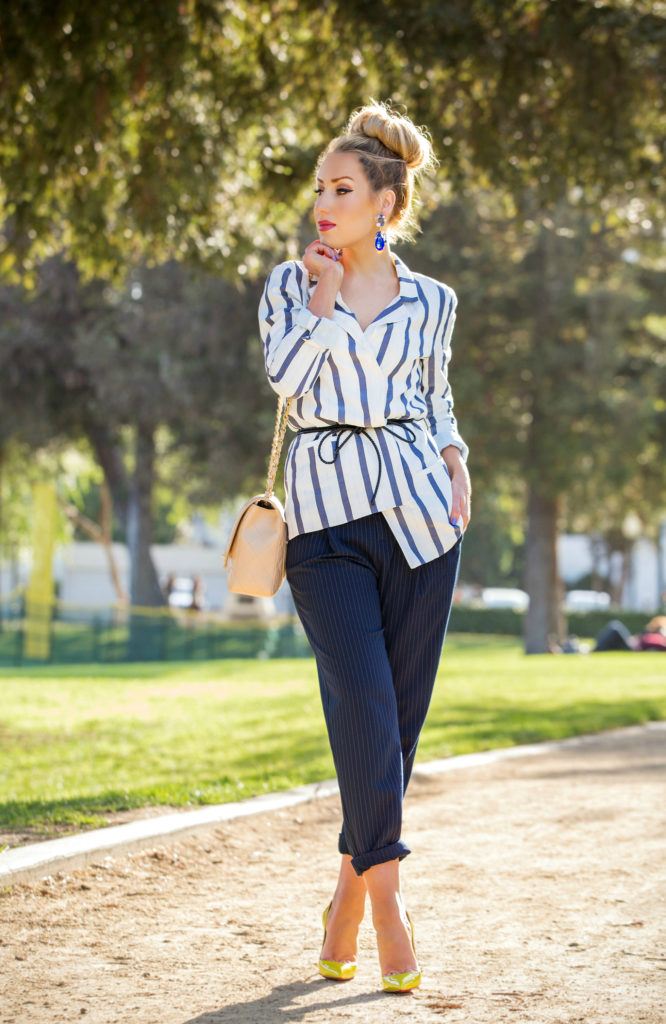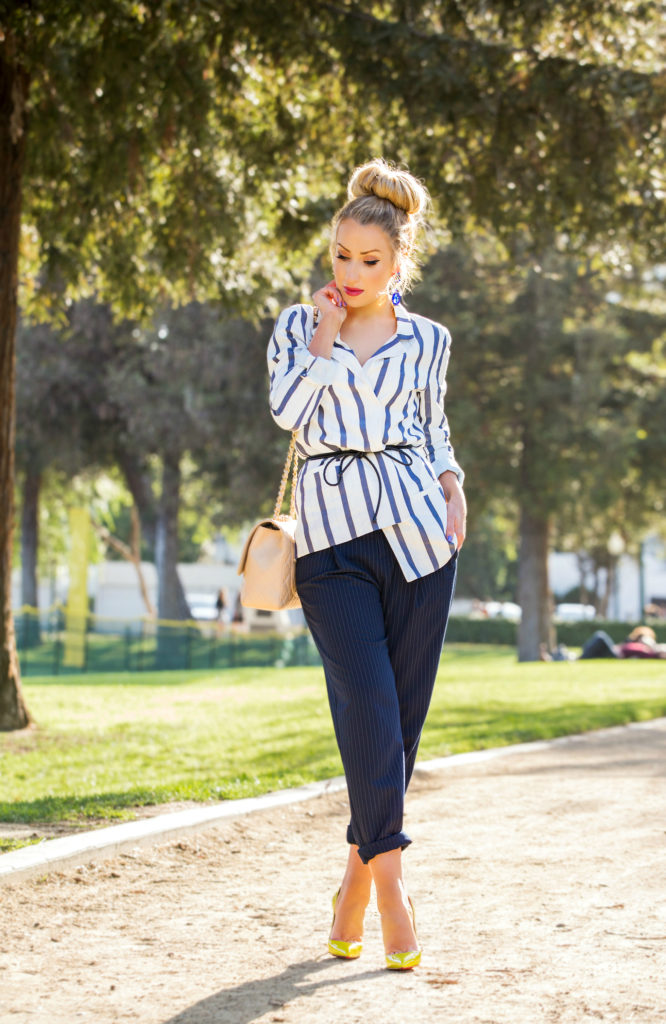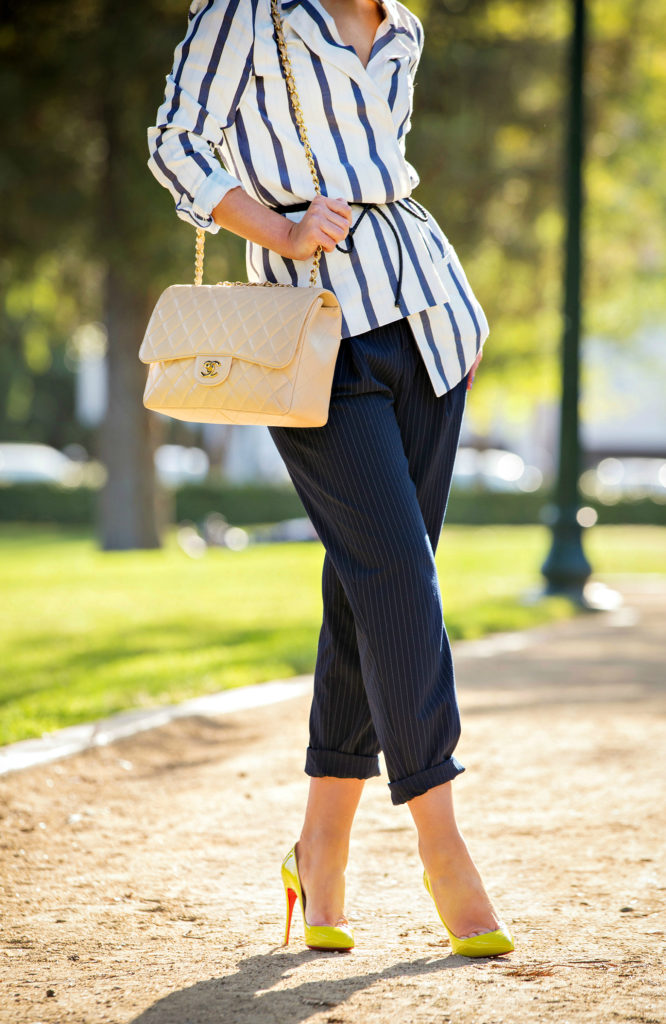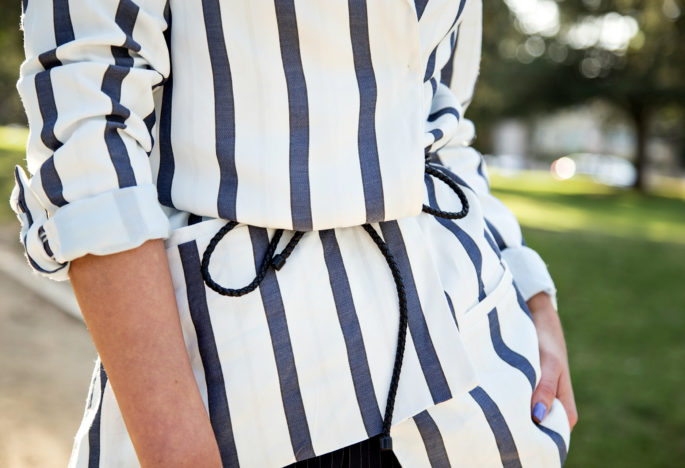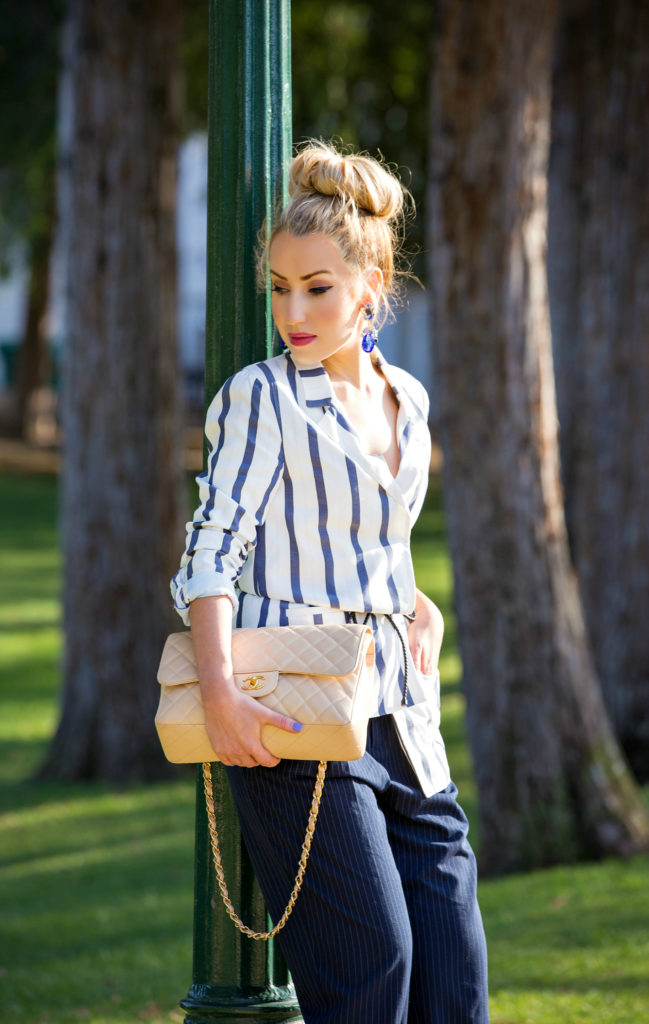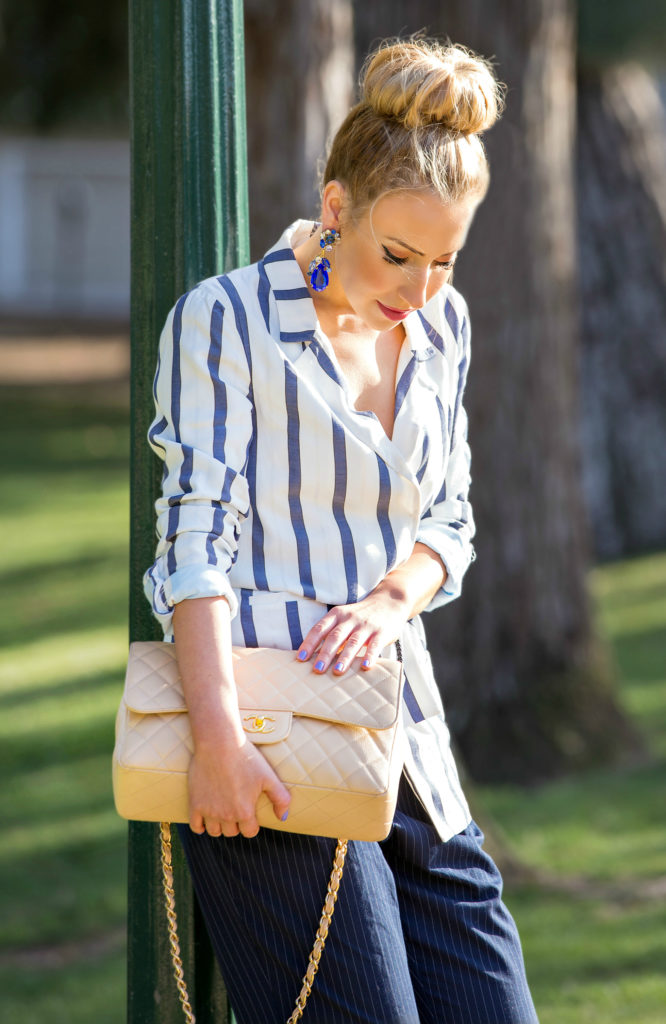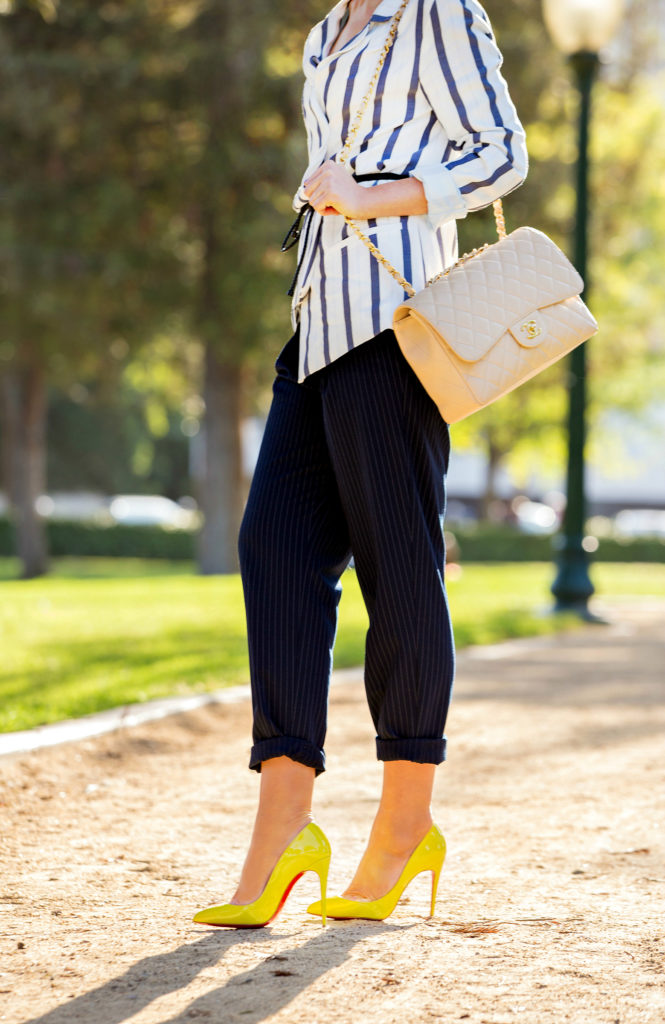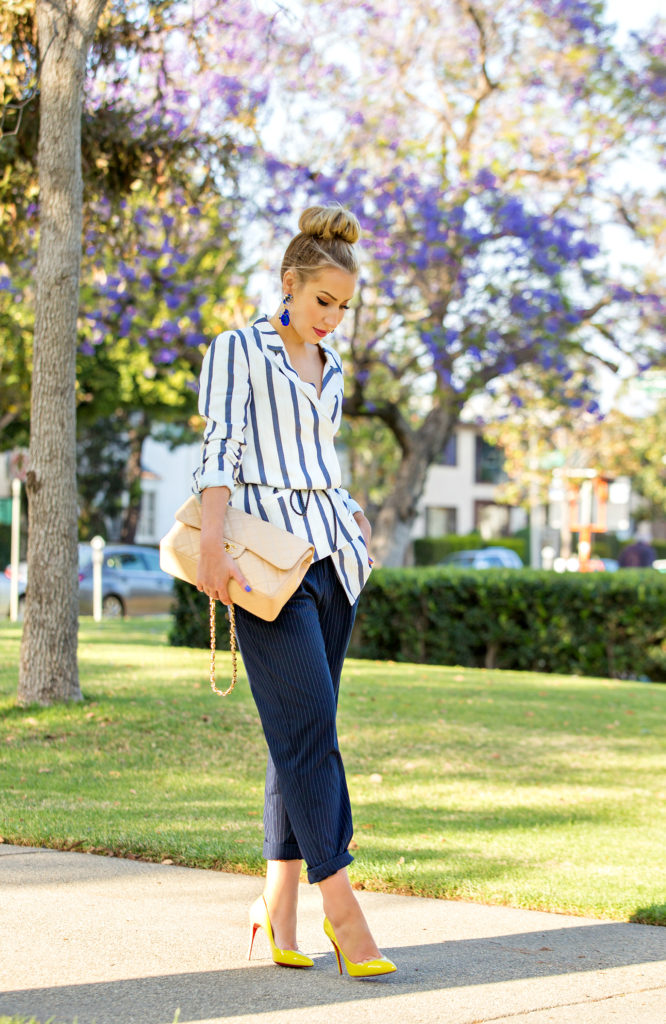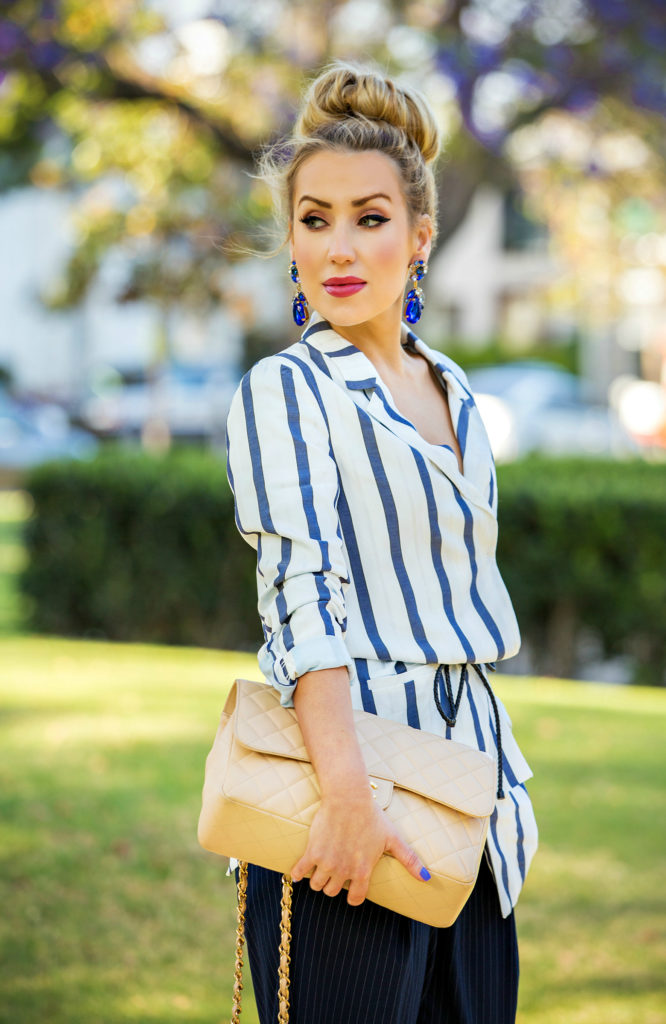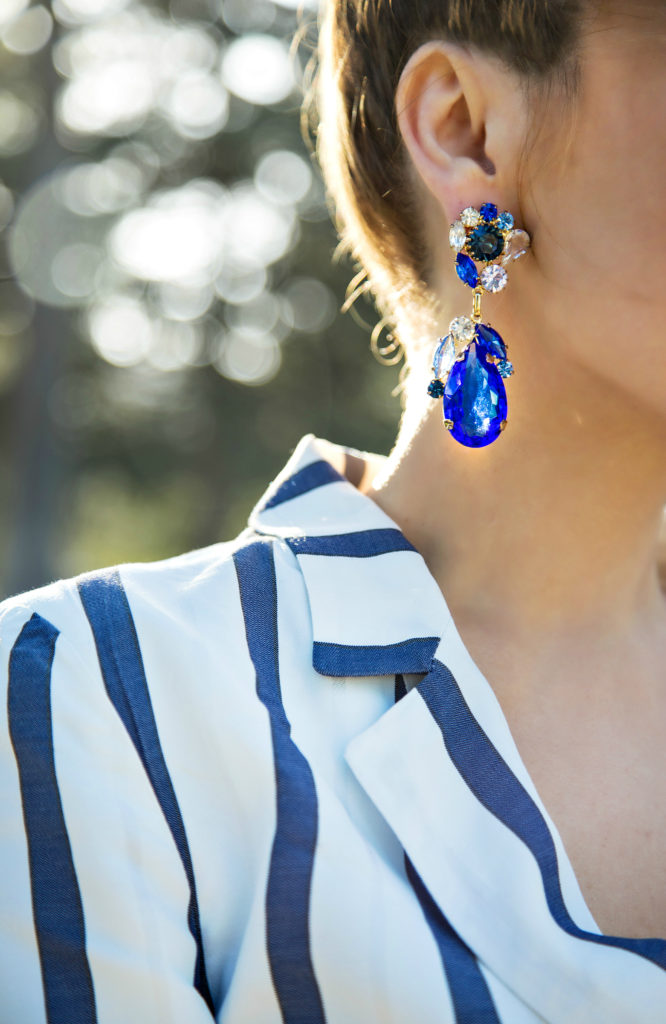 Blazer: Zara (similar) 1 | 2 | 3 and my current favorite 4
Pants: H&M (similar) 1 | 2 | 3
Pumps: Christian Louboutin (the most comfortable model of CL pumps) 1 | 2 | 3 | 4
Bag: Chanel (similar) 1 | 2 | 3
Belt: Bottega Veneta (similar) 1 | 2 | 3
Earrings: Papillon Bijoux
Lips: Chanel Rouge Coco Lipstick in 452 Emilienne
How many times have we all run into the problem of finding something in our closet that was long forgotten or lost, have gotten excited over it and then had a" mehh" moment after trying it on?  This was an issue for me with this particular blazer from Zara, which I do love for its clean crisp stripes but this "mehh" moment would just get in the way.  If this keeps happening and nothing motivates you to get creative I would say its time to part with that item in your closet and make room for something that can be actually used and worn rather collect dust.
After reassessing this jacket and playing with a couple of accessories, I came up with a different belting technique that gave the blazer an interesting, modern twist.
A messy 70s inspired bun (think of Jennifer Lawrence in "American Hustler")  with statement earrings help to frame a modern minimalist structured silhouette of clothing pieces. Adding a pair of yellow pumps is just the perfect summery, juicy splash of color to finish the whole look.
Sometimes those imperfect things like messy hair and a boring, classic blazer turn out to be the most perfect for the moment.
Photography by Janice Reinold of Chasing Hiromi Photography