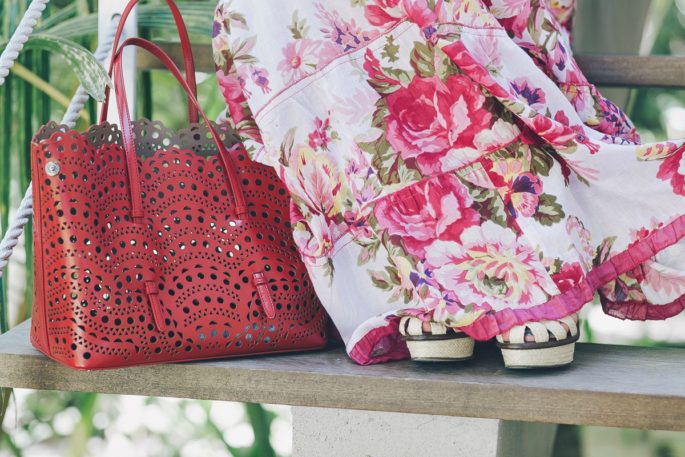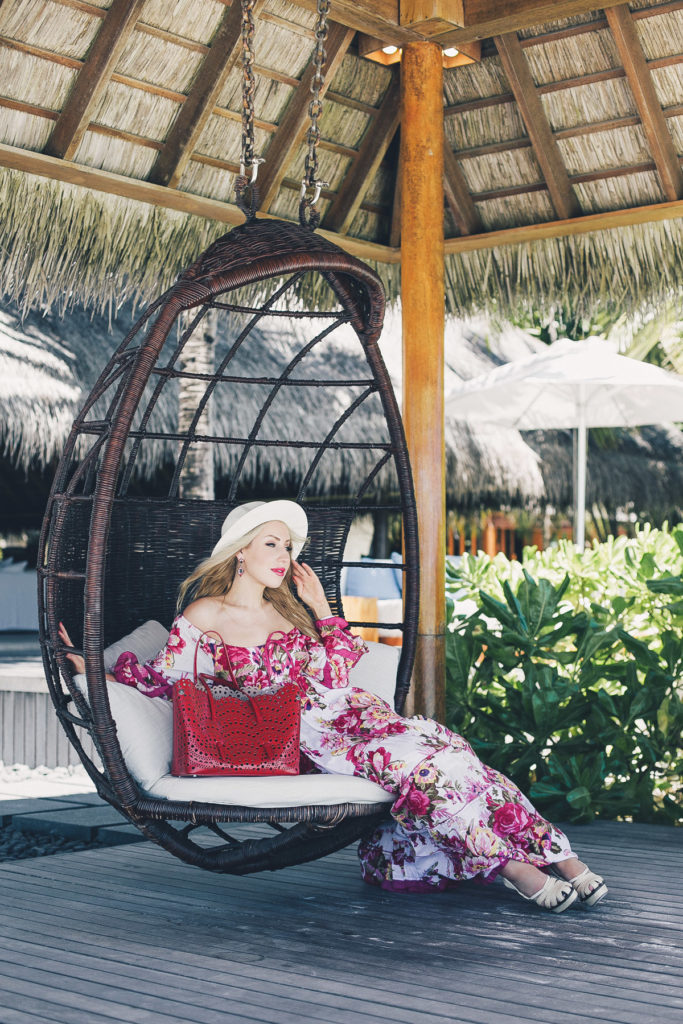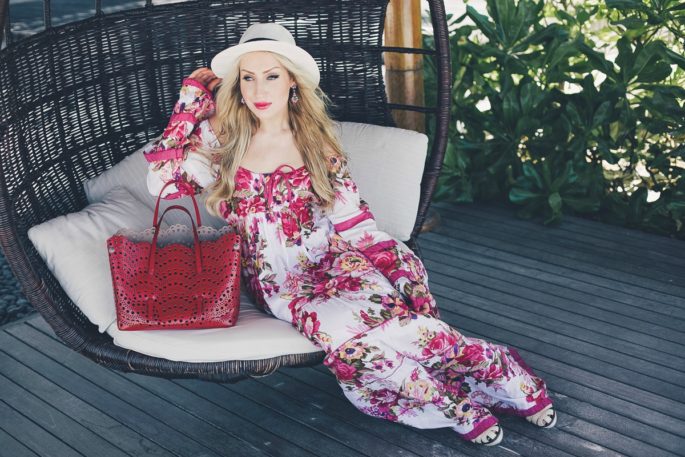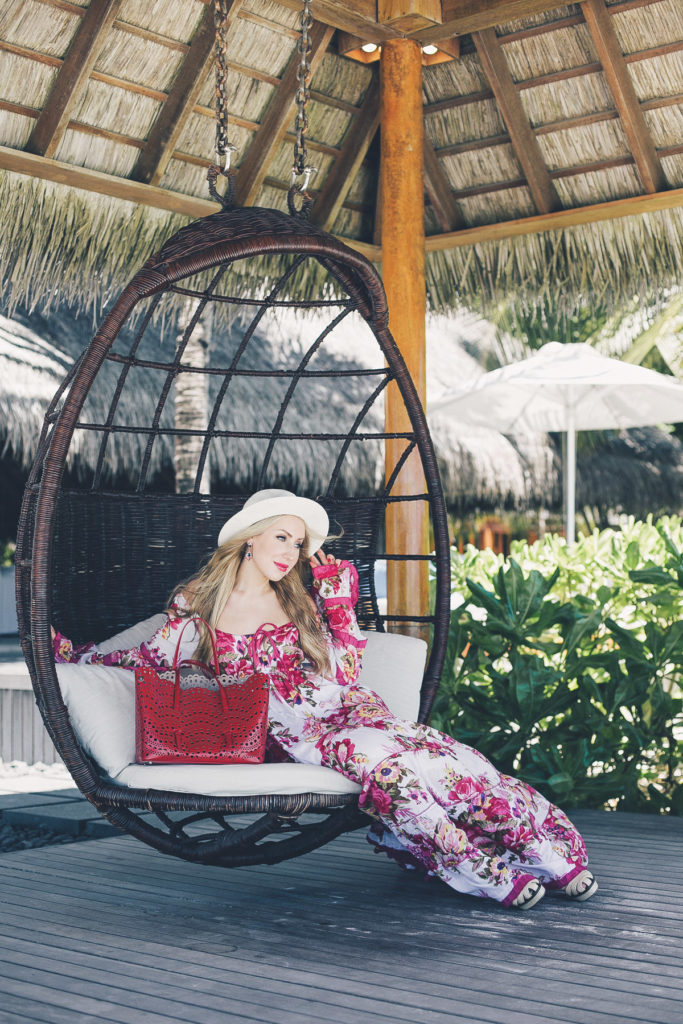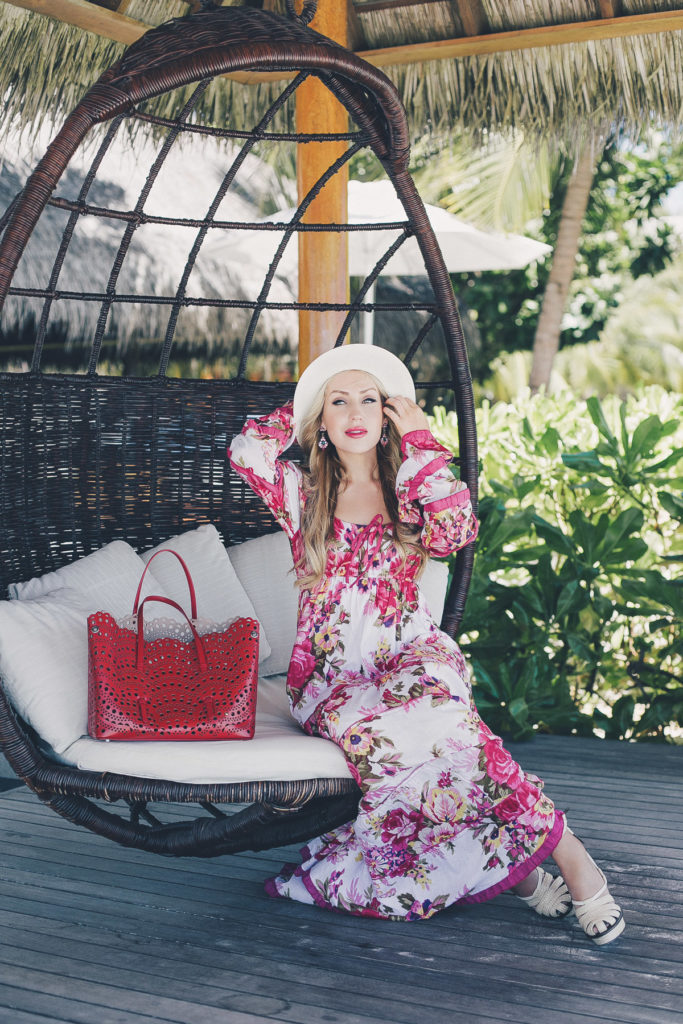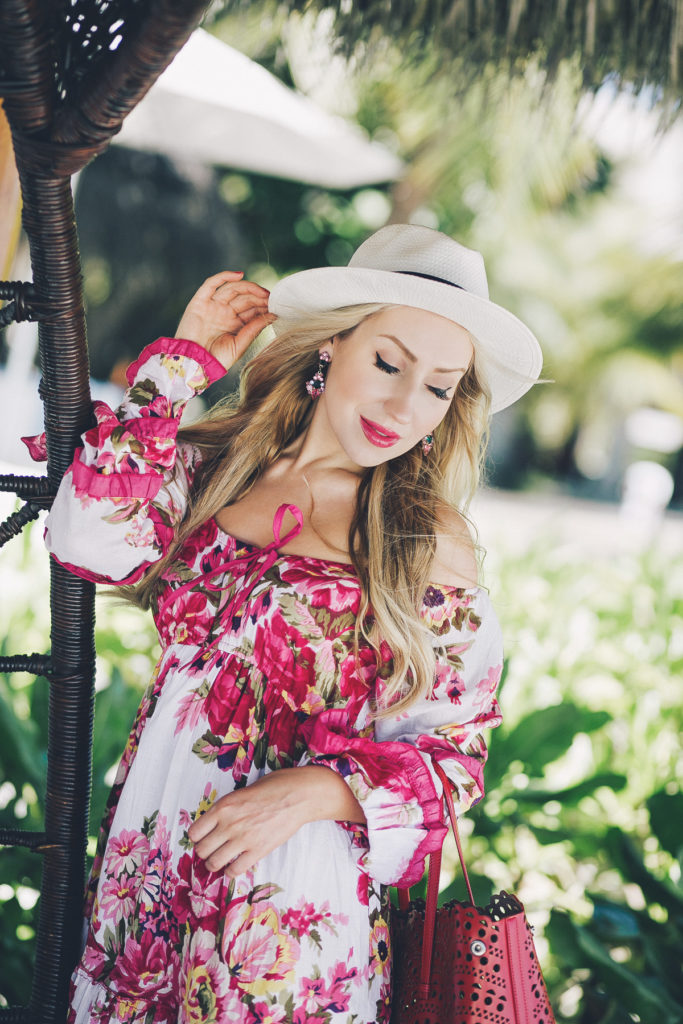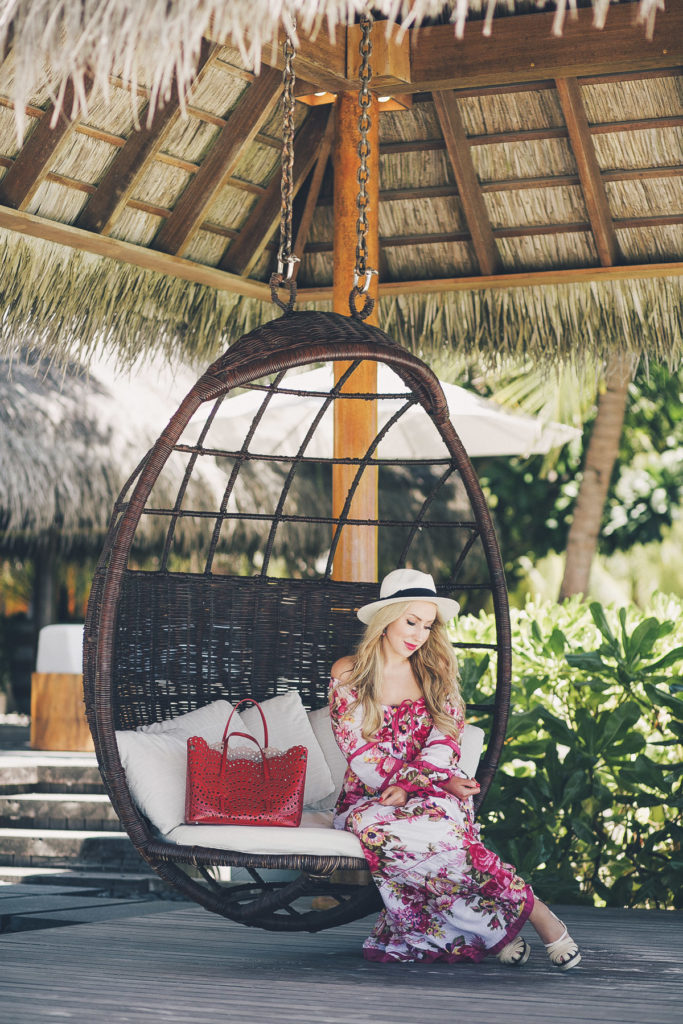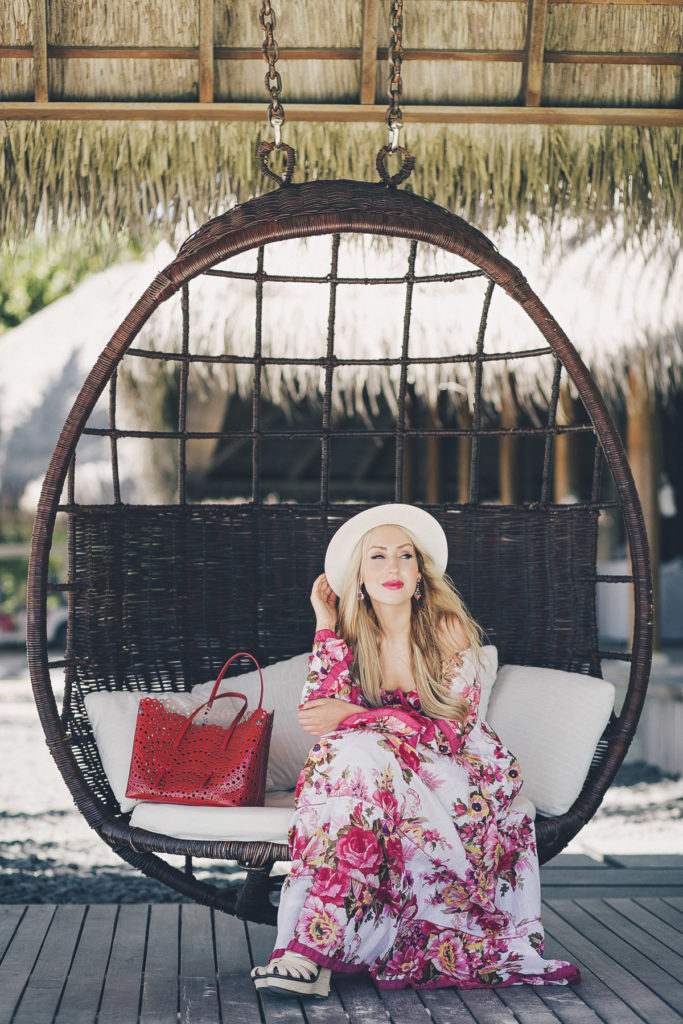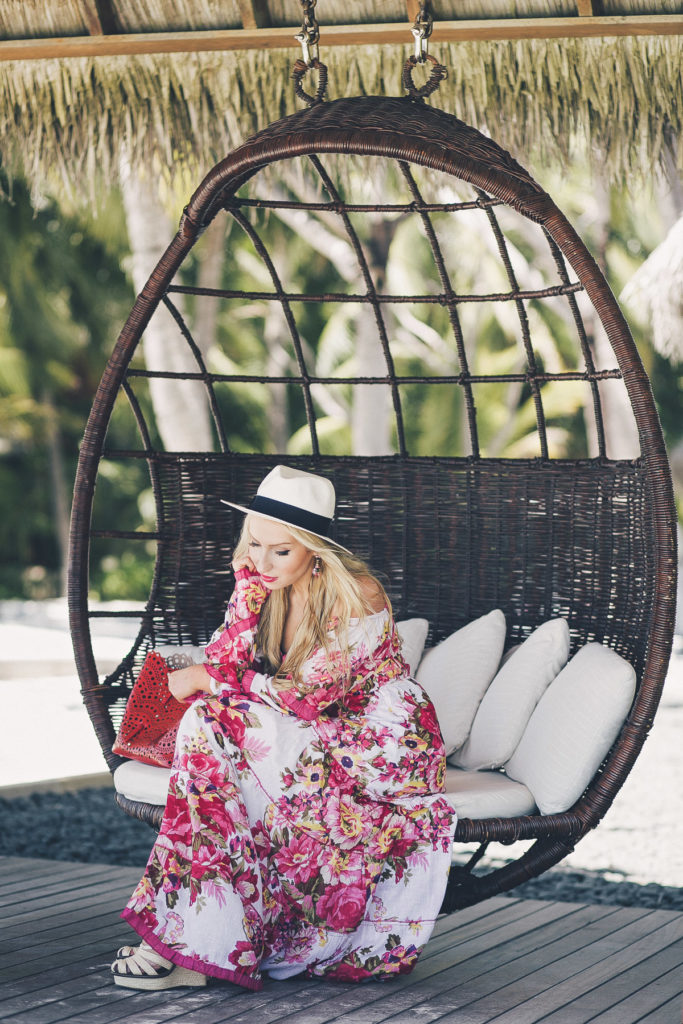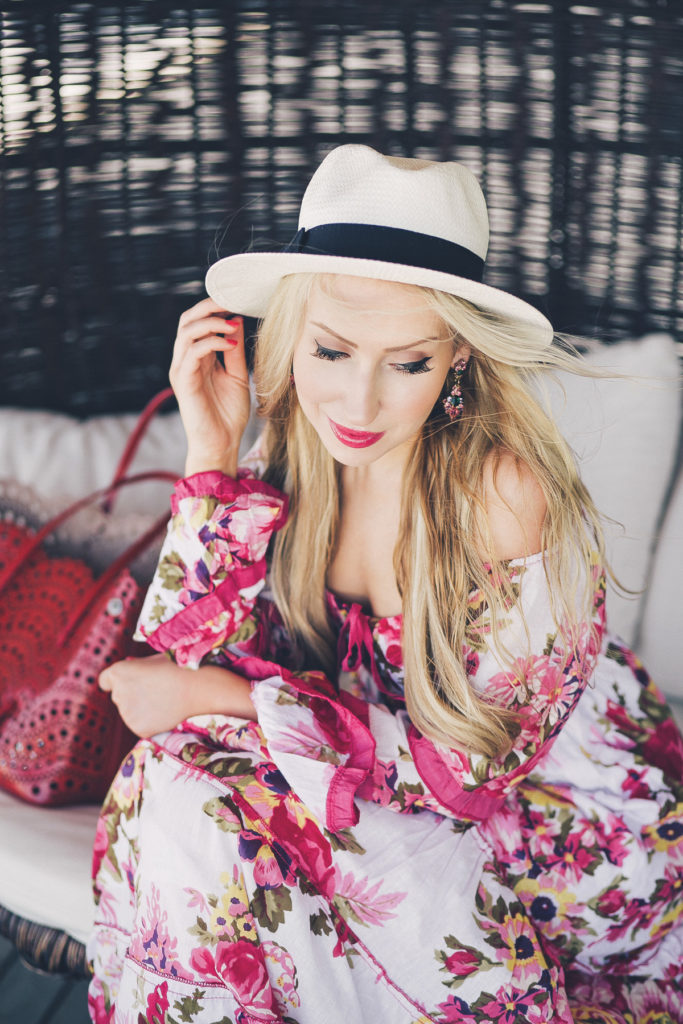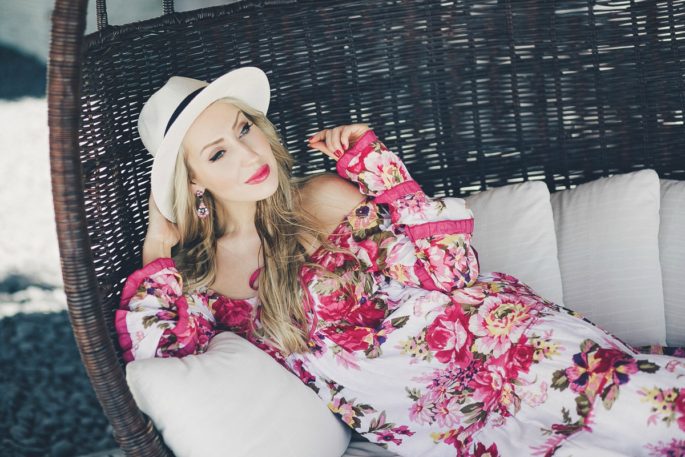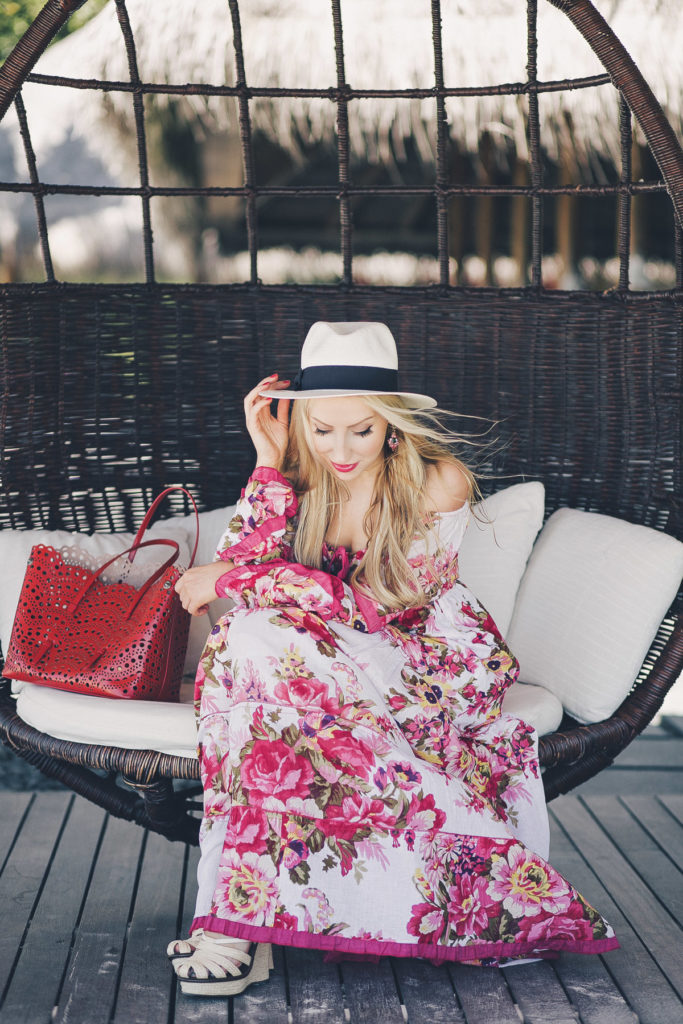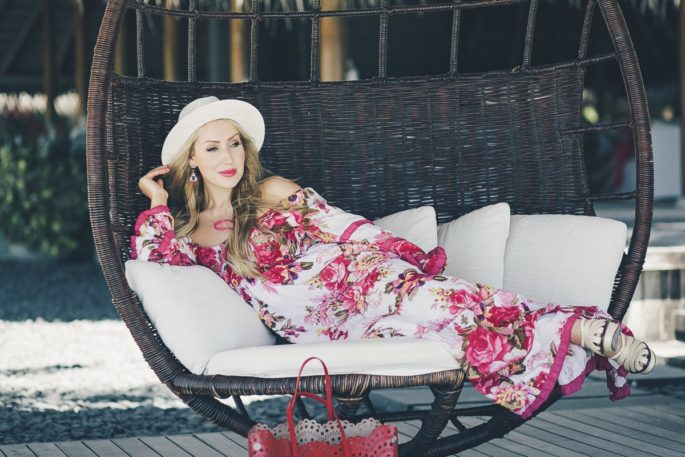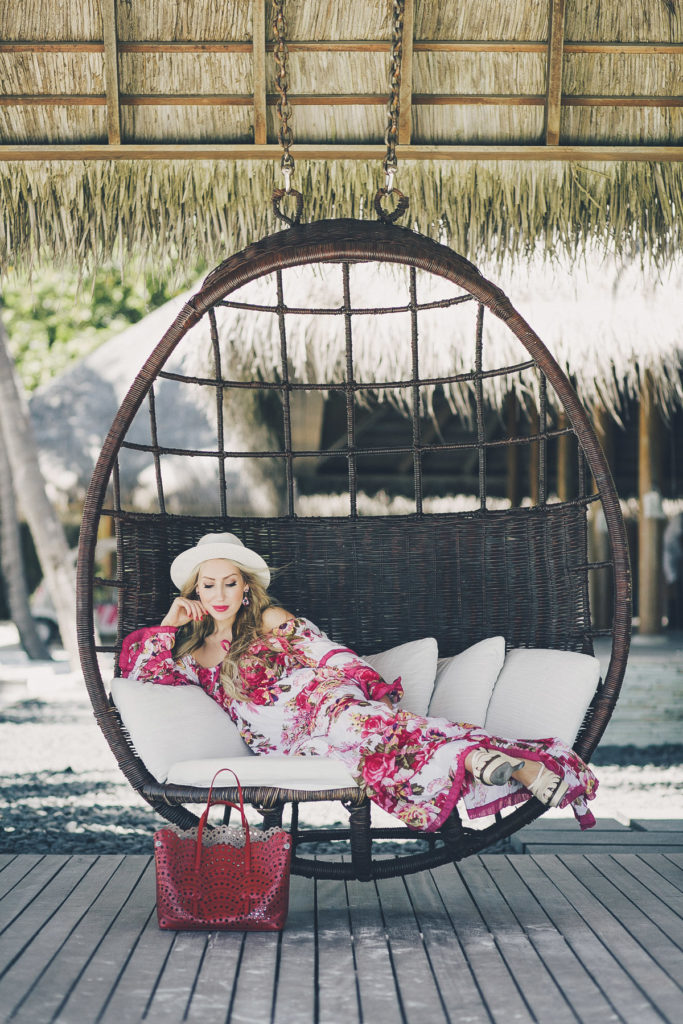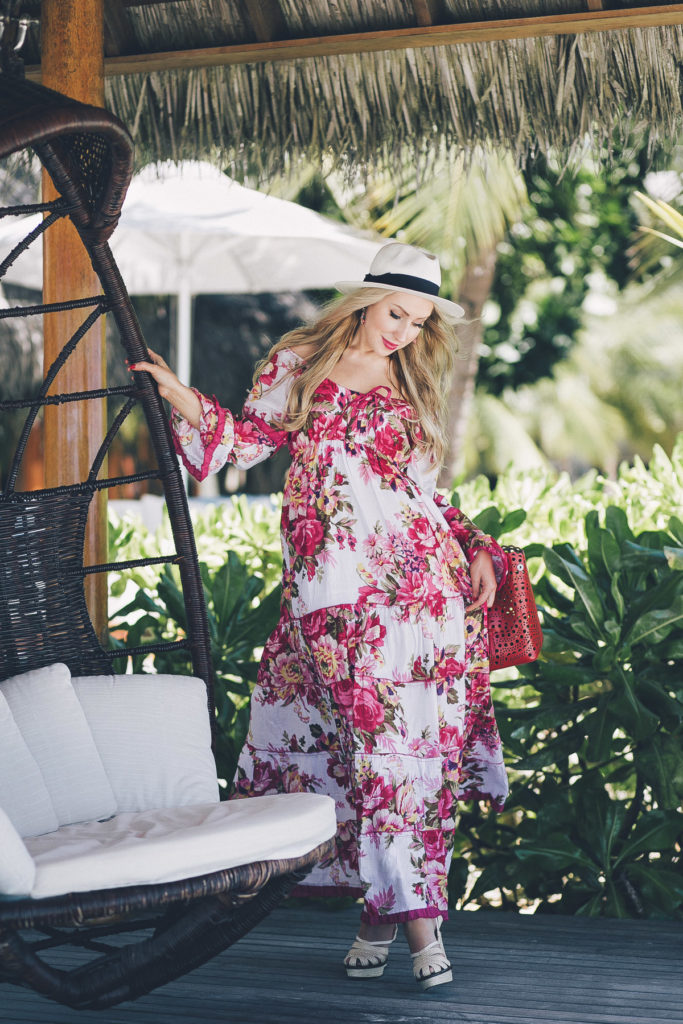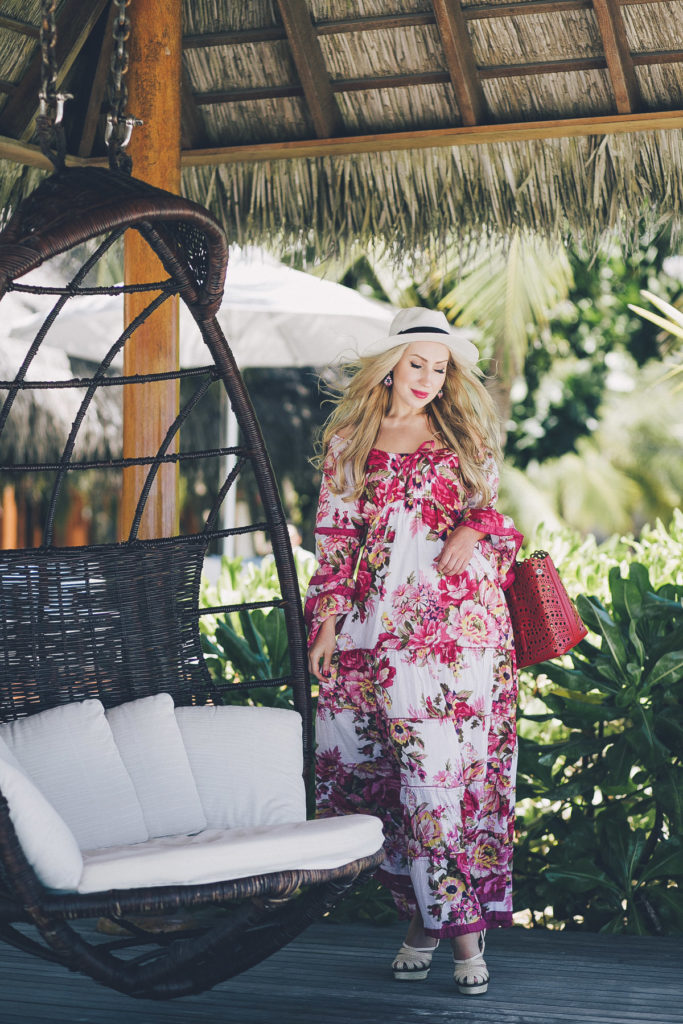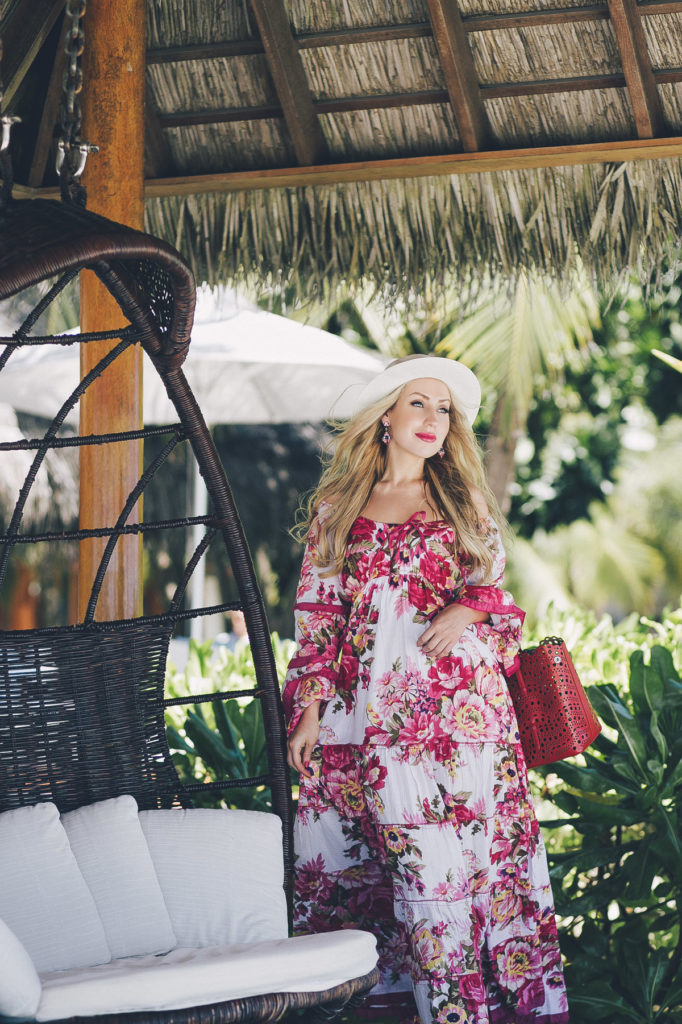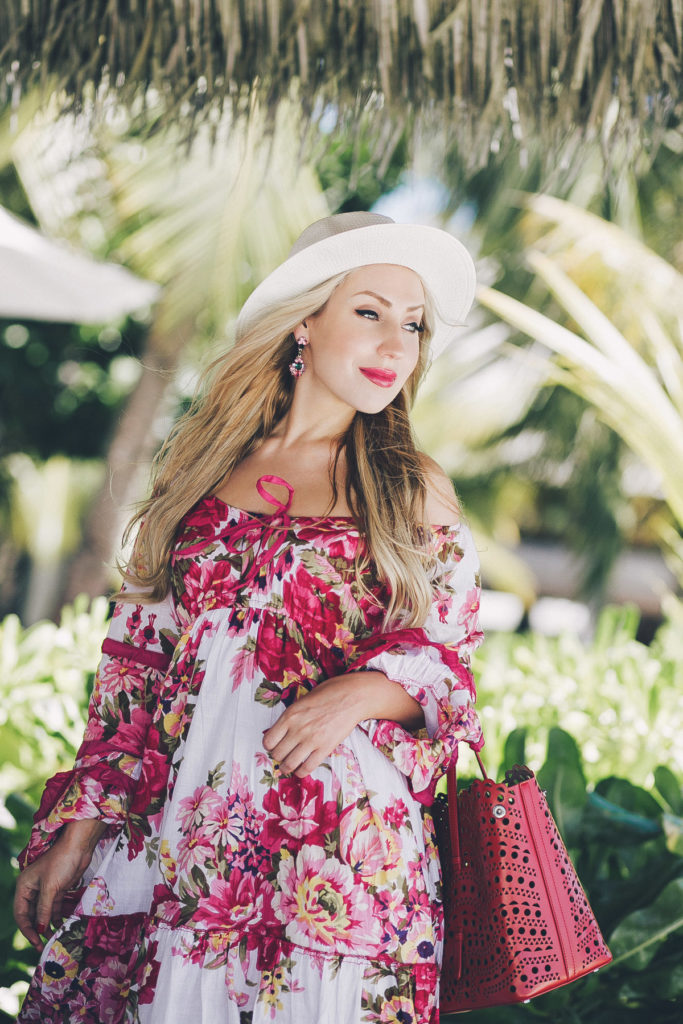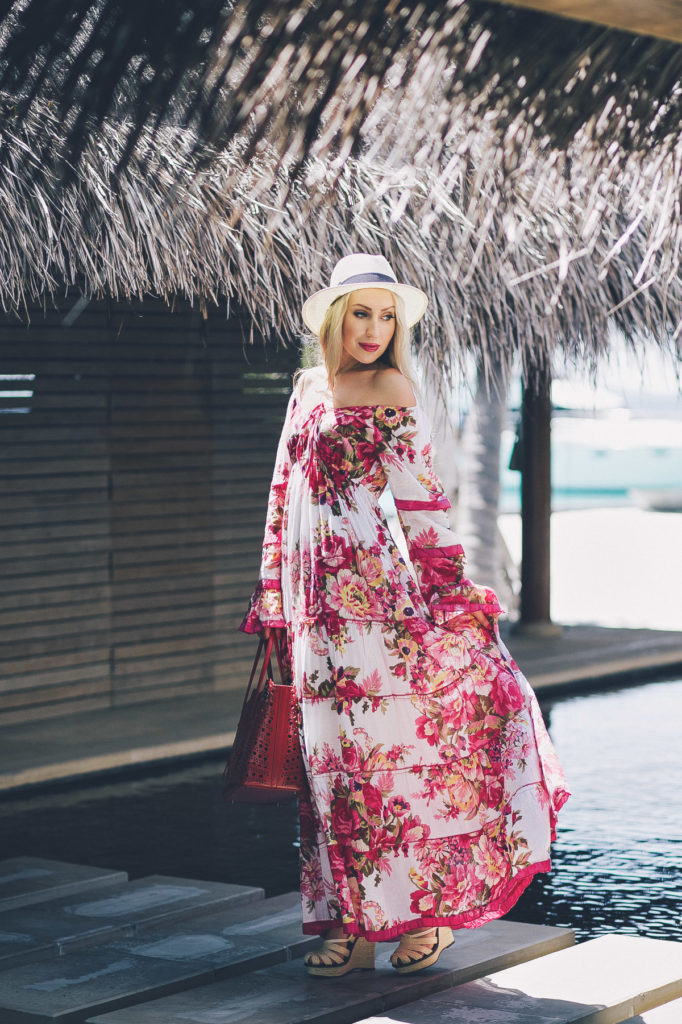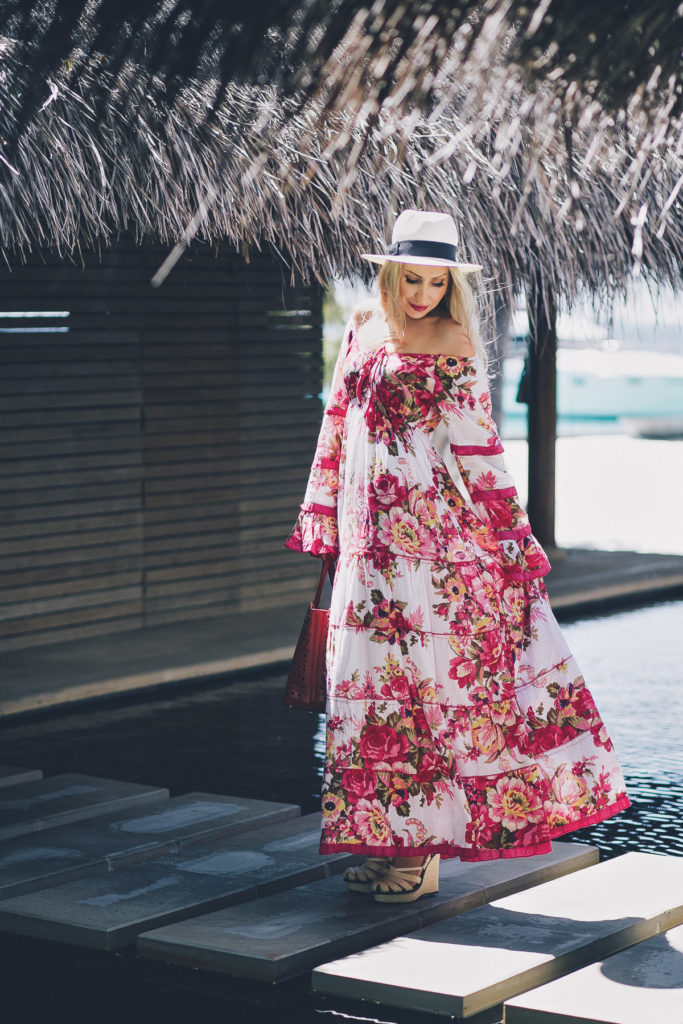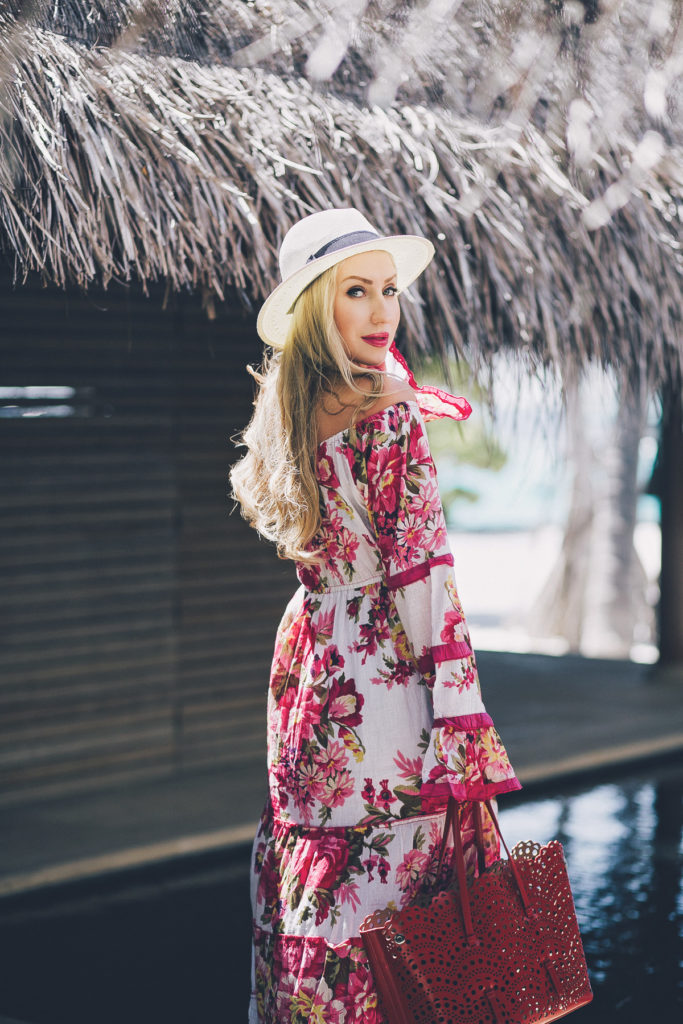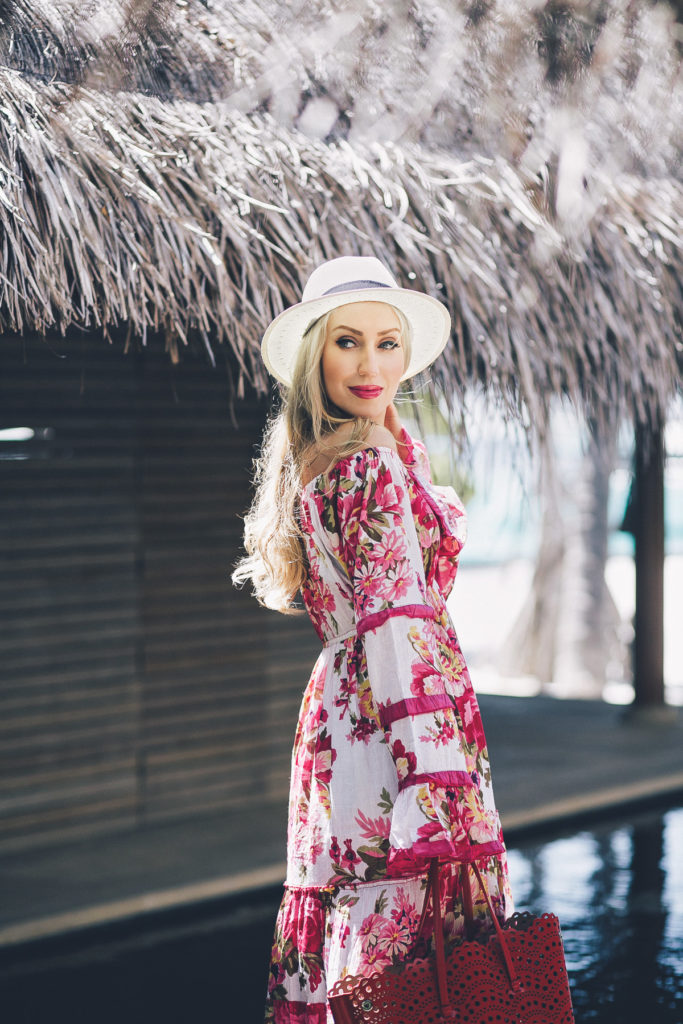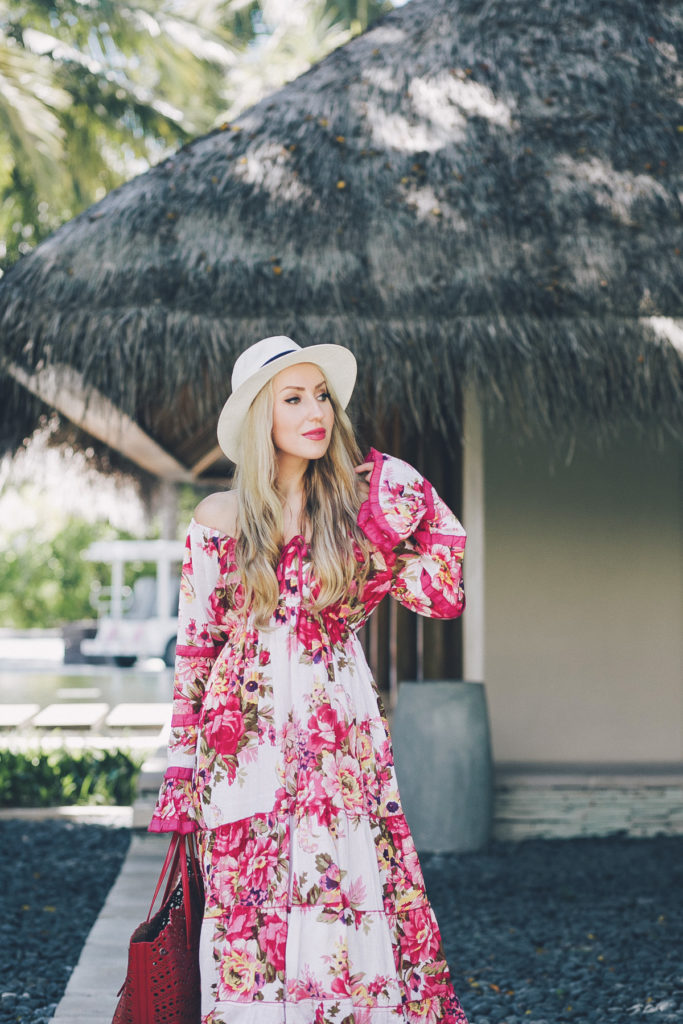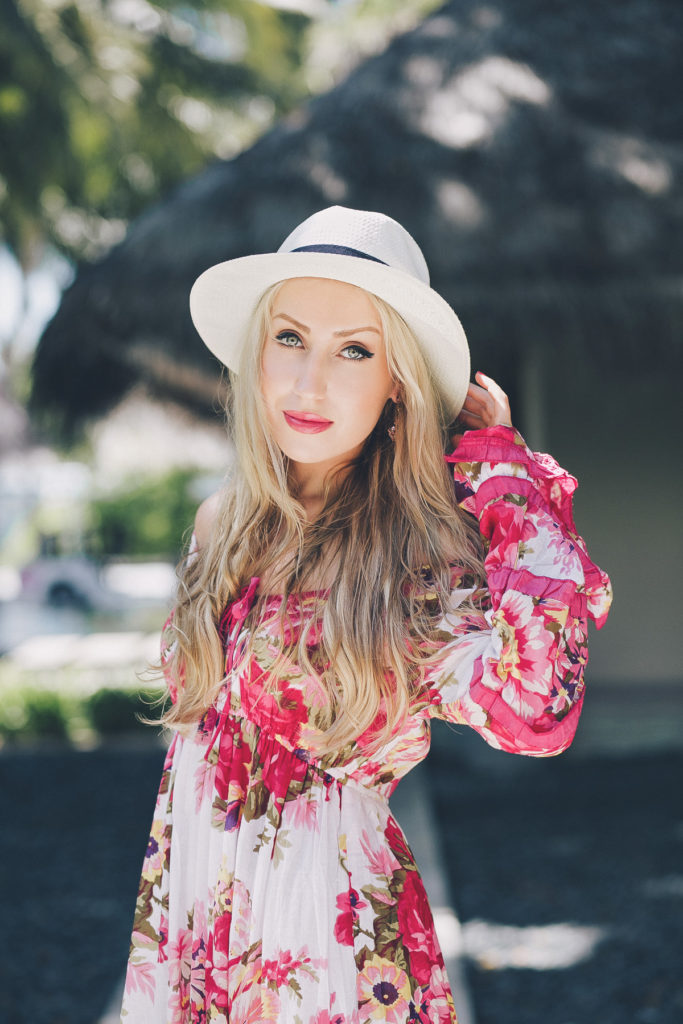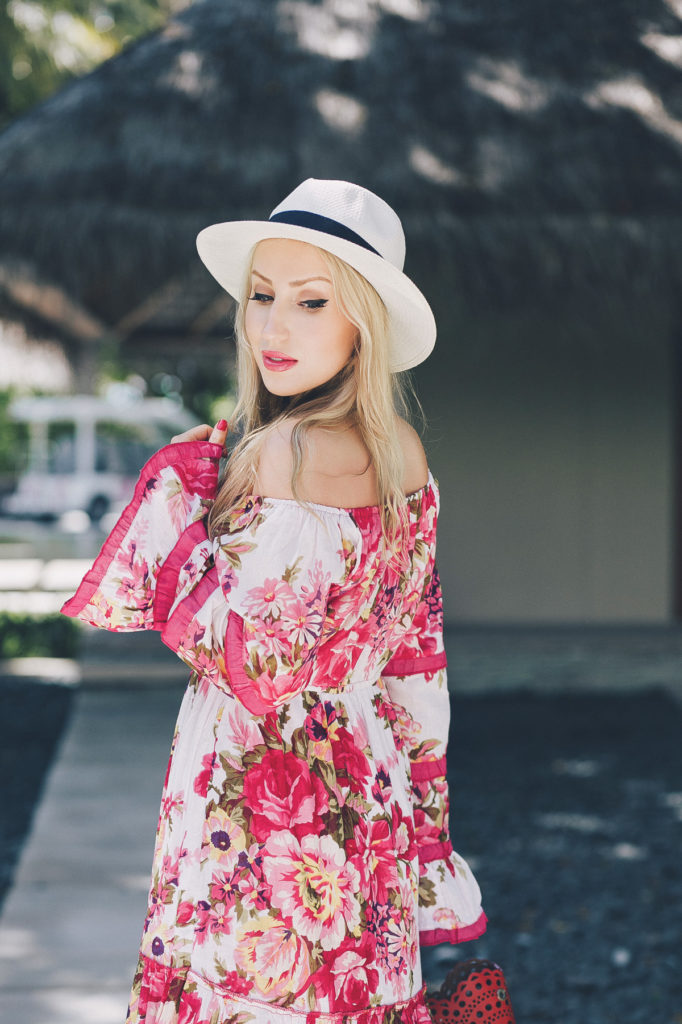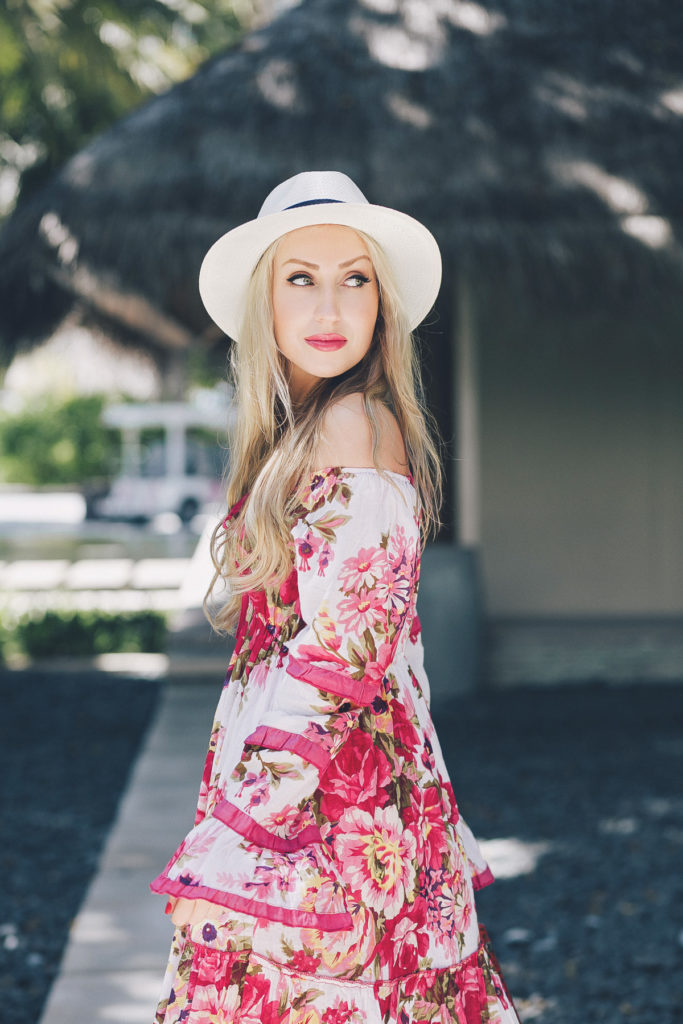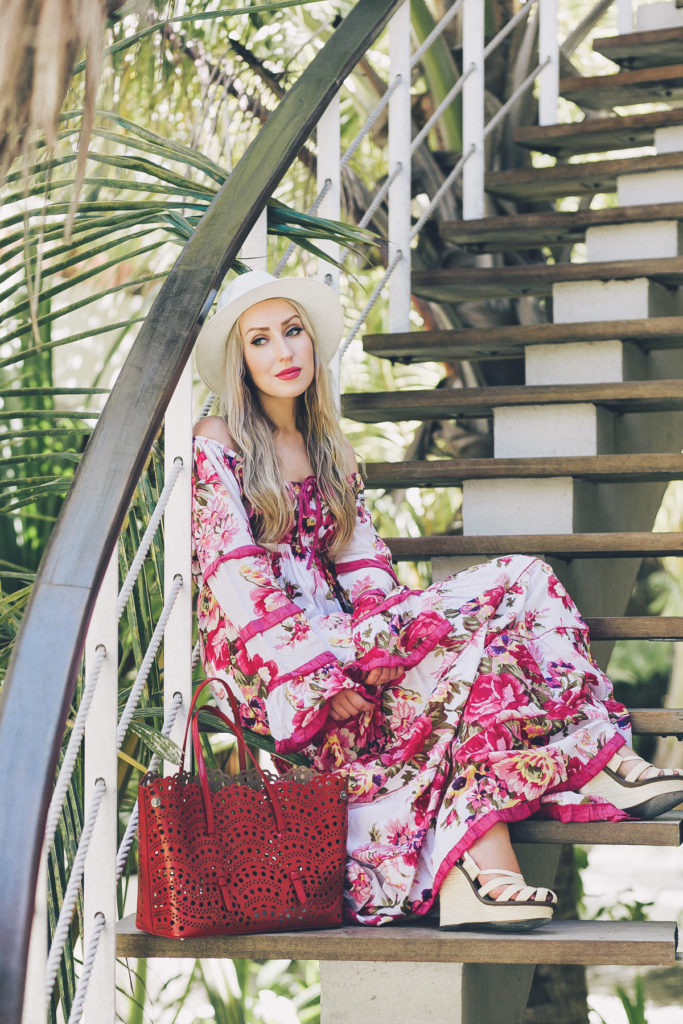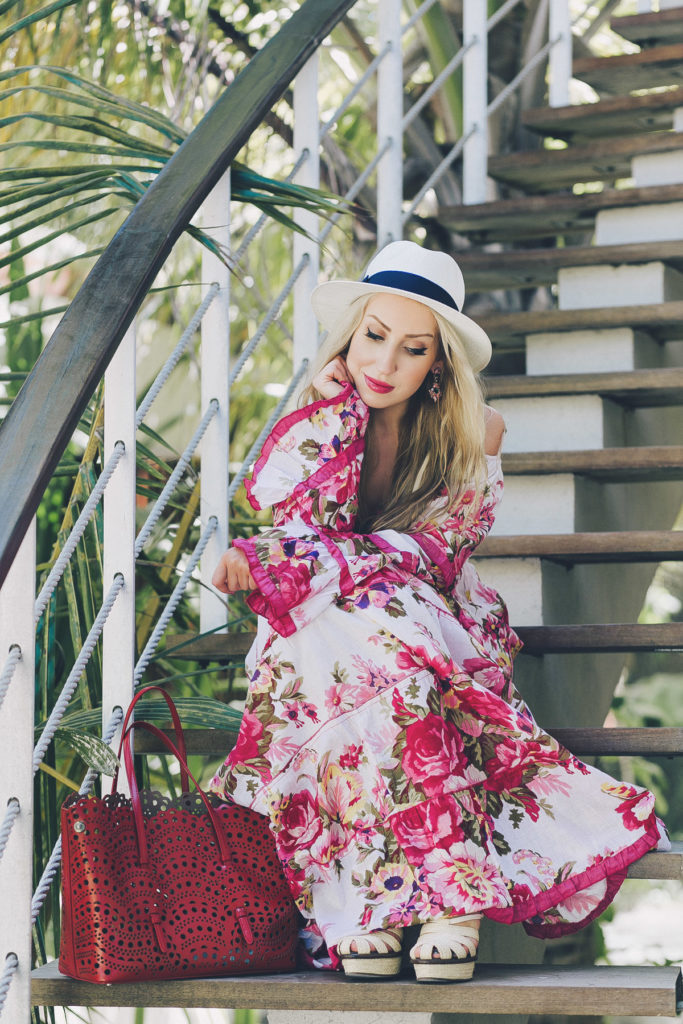 Dress: Tipsy Gipsy (found in Dubai) also like these 1 | 2 | 3 | 4
Bag: Alaia (similar) 1 | 2 | 3
Sandals: Bottega Veneta (similar) 1 | 2 | 3 | 4
Panama Hat: Saks Fifth Avenue also these 1 | 2
Lips: Chanel Rouge Gloss in Seduction 1
This is the second installation of postcards from the Maldives shot by amazing Alina on the property of the W Retreat and Spa Maldives during my stay in April.
I picked up this dress on a whim in one of Dubai 's souks, and it came in really handy when I was in search of a cover up for my upcoming trip to the Maldives. The colors of the dress fit perfectly into the tropical, postcard-like scenery, and its flowy boho style made it possible to roam around the island being comfortable while dressed nicer than your typical beachwear.  Also, I hope you are not tired of seeing my Alaia bag just yet. It is definitely a hit in my book as a perfect summer bag, which I am contemplating carrying on into the cooler months as well.
These pictures definitely make me relive all of my memories and great experiences from the time spent in the Maldives. Plus the wonderful and accommodating staff at the resort made it even more special, leaving me with a positive reminiscence of my stay.
Photography by Alina Marchuk