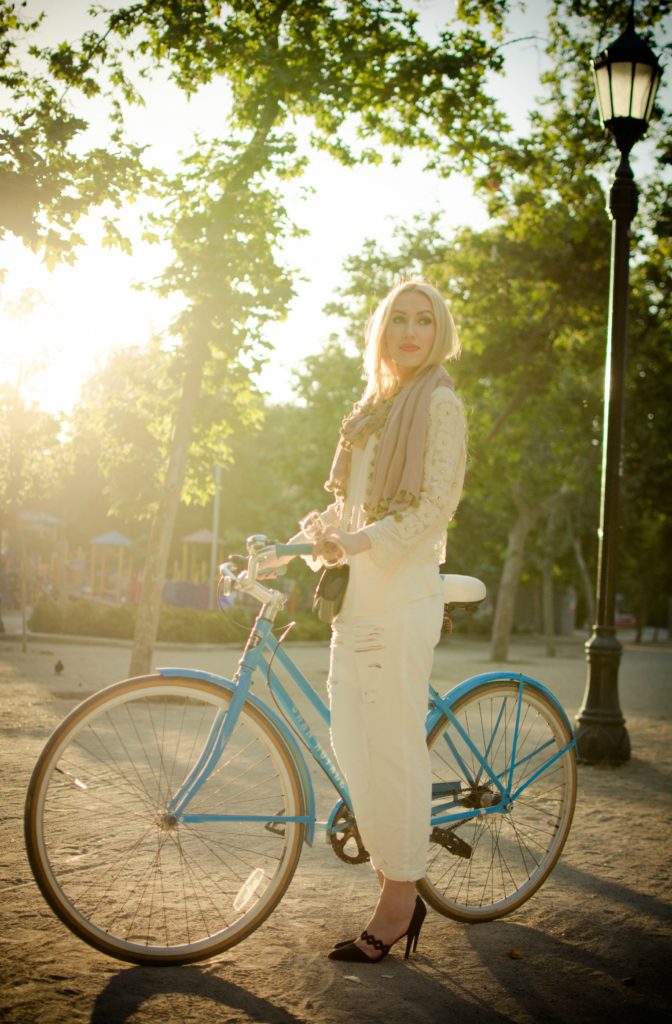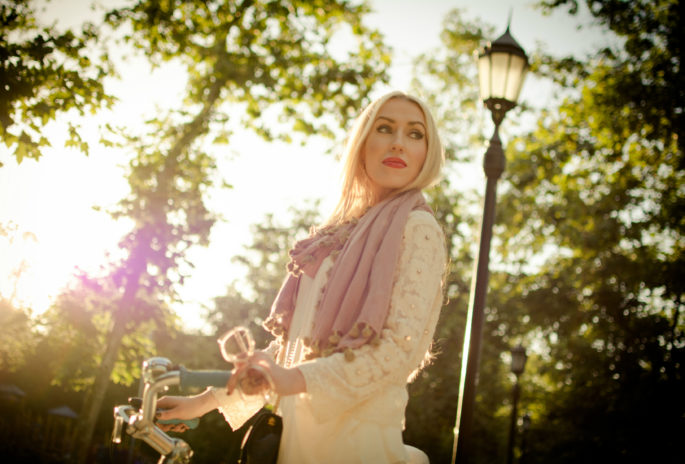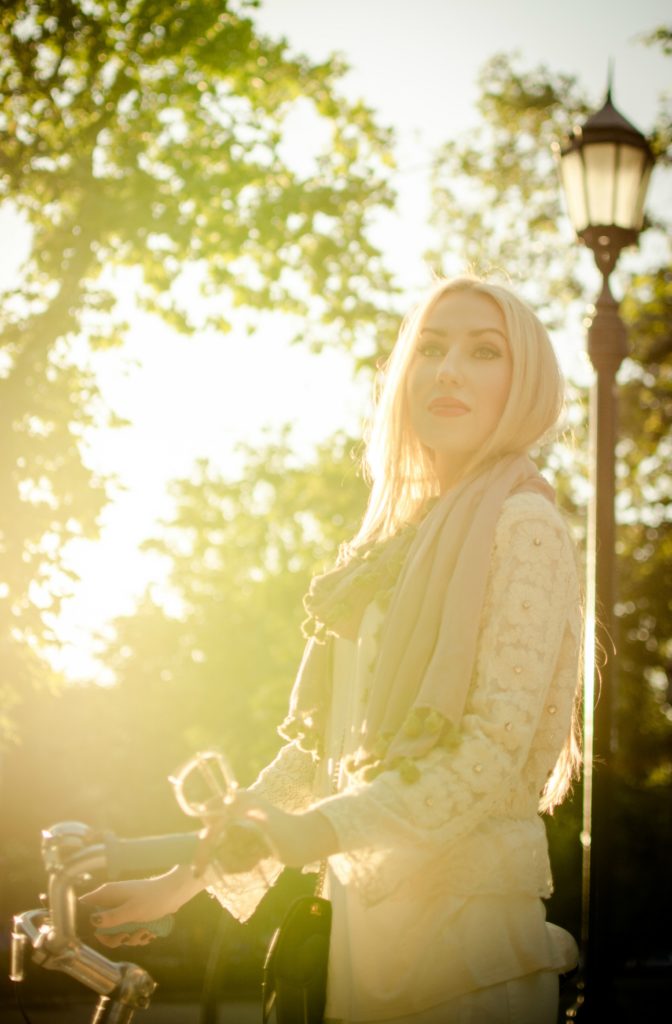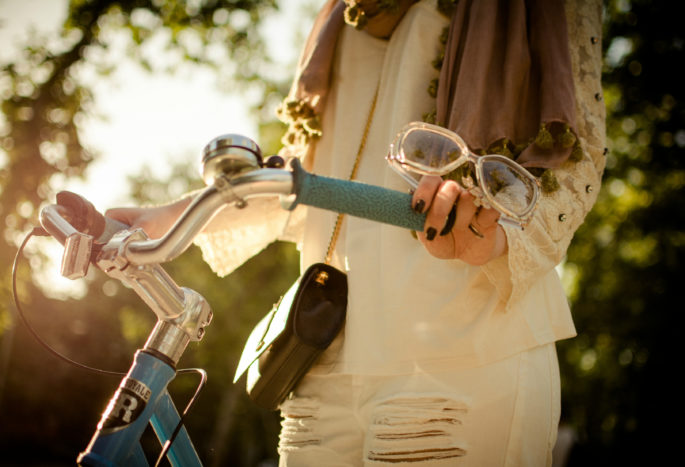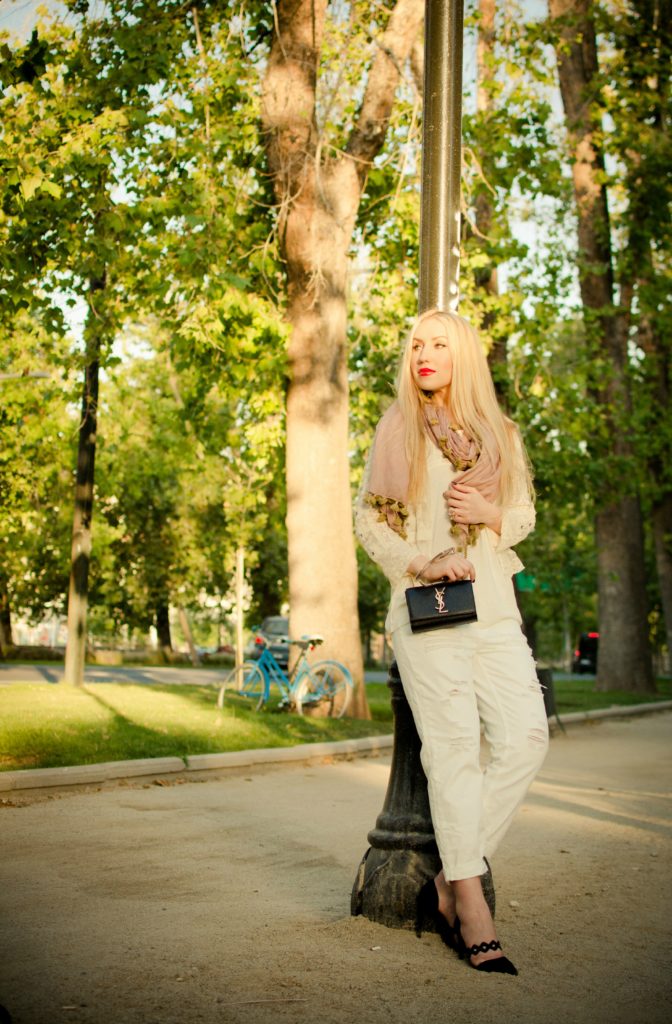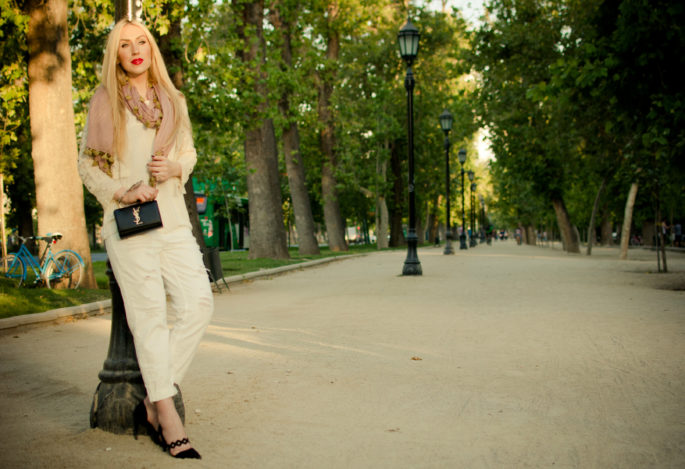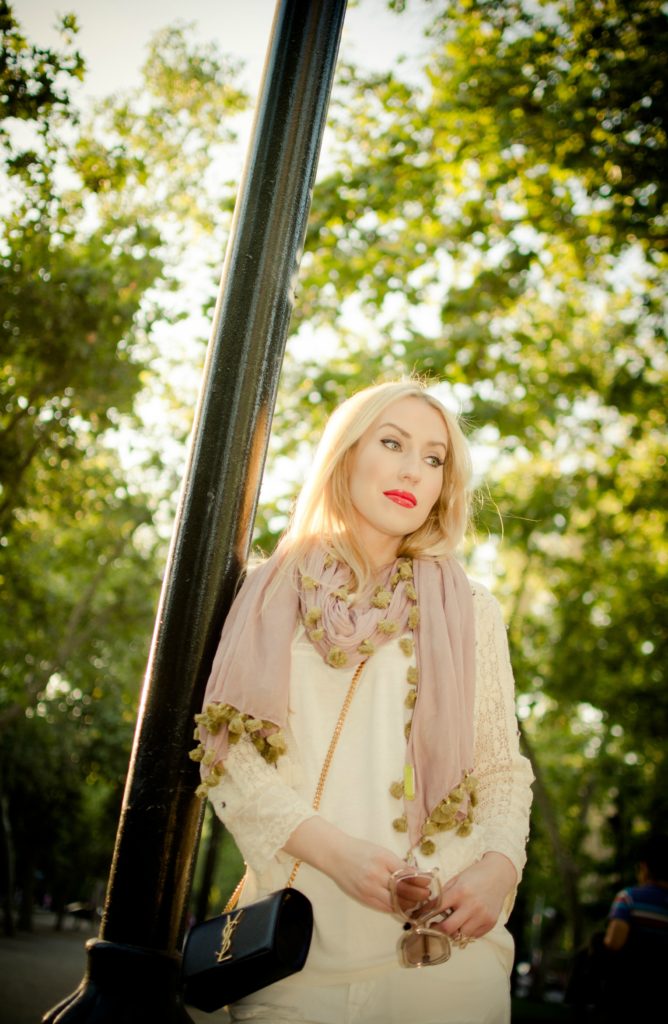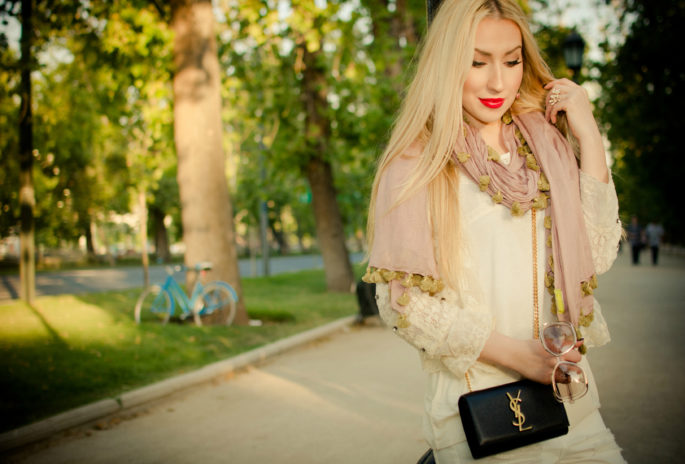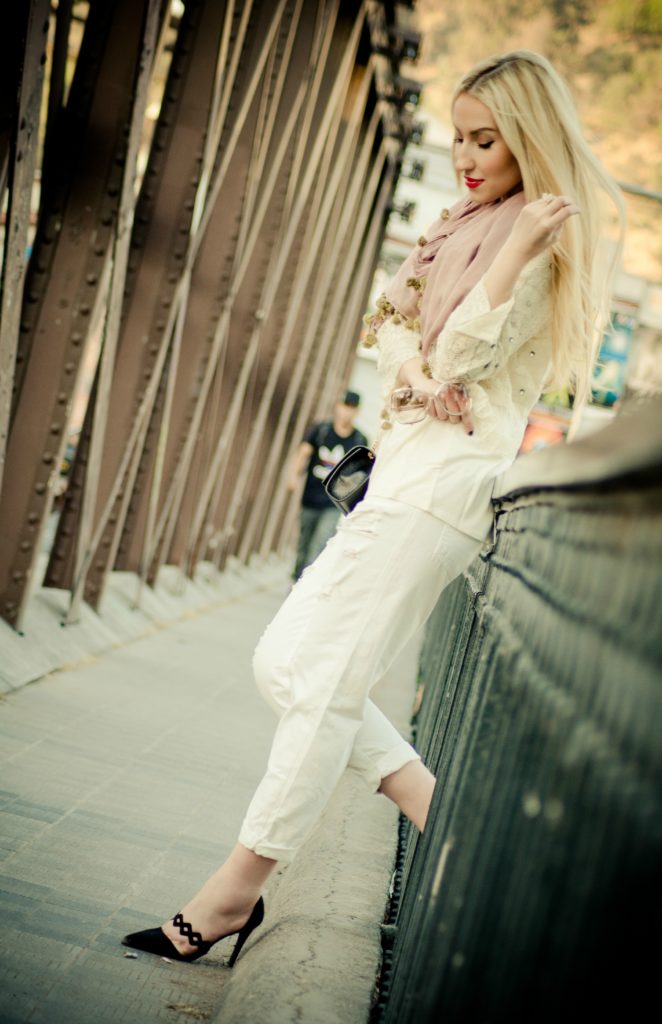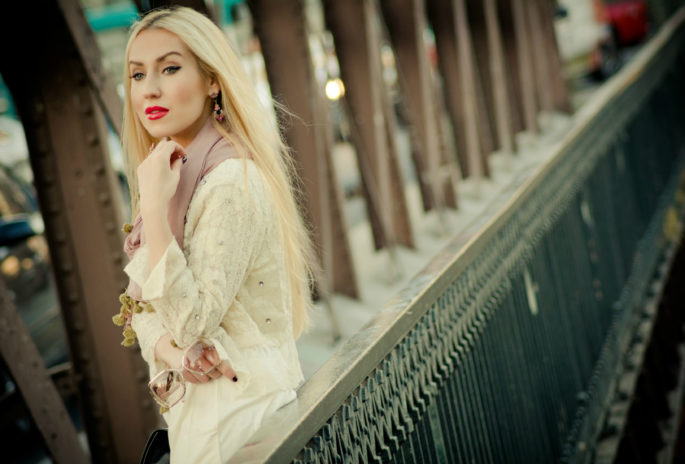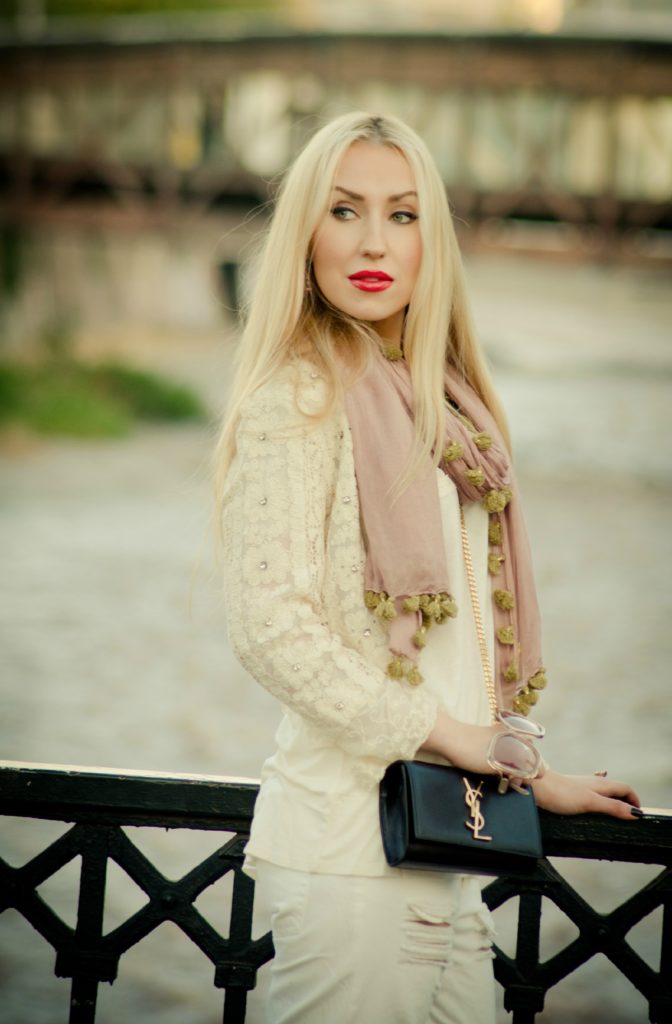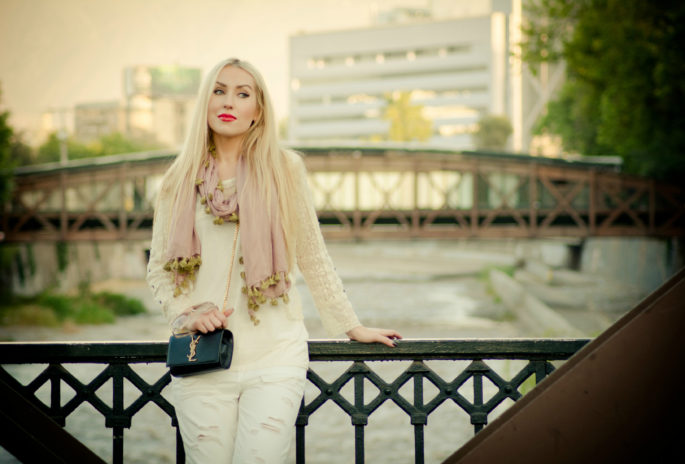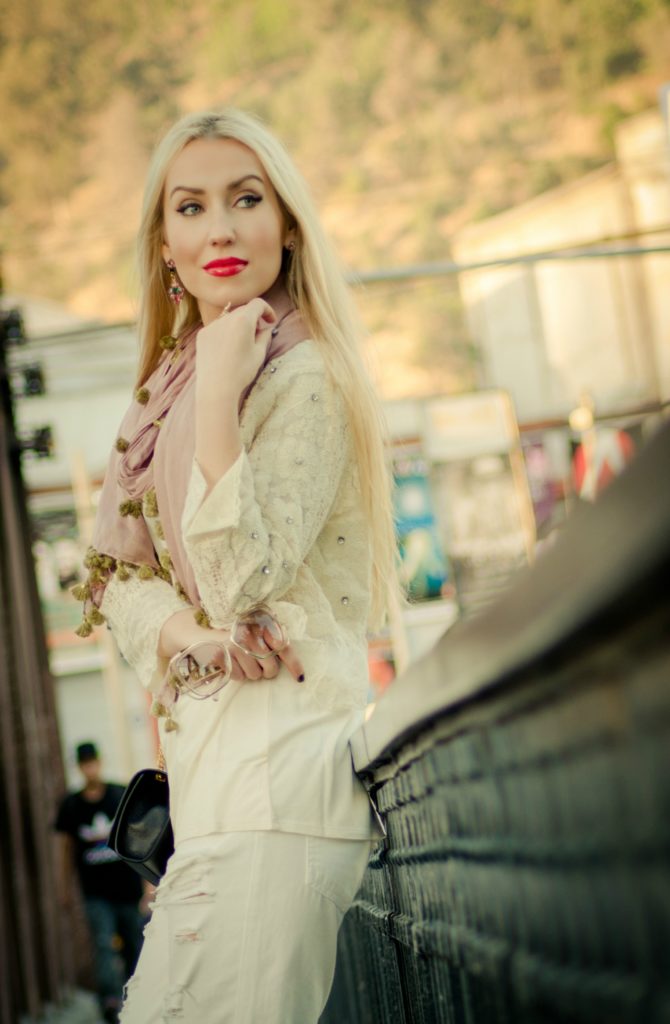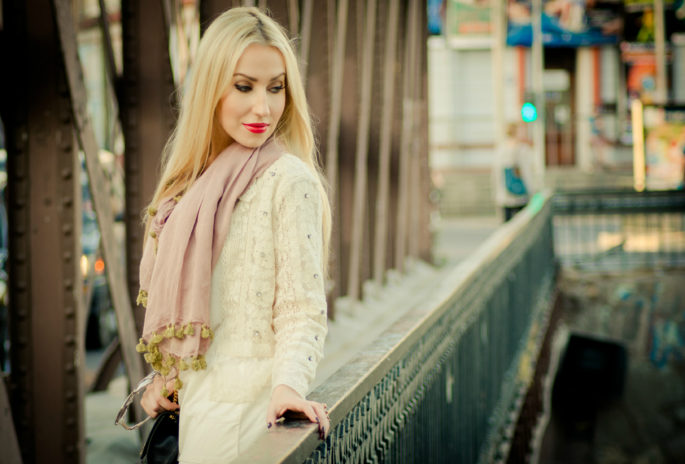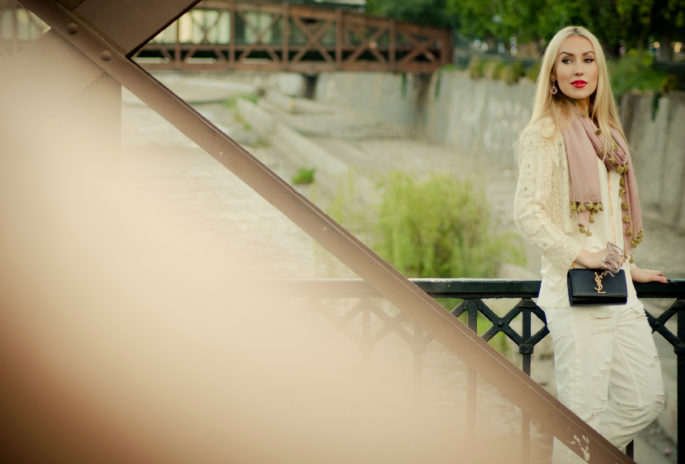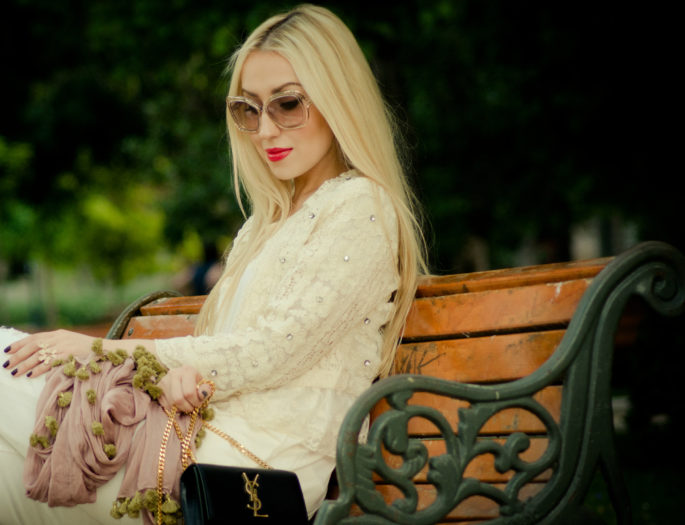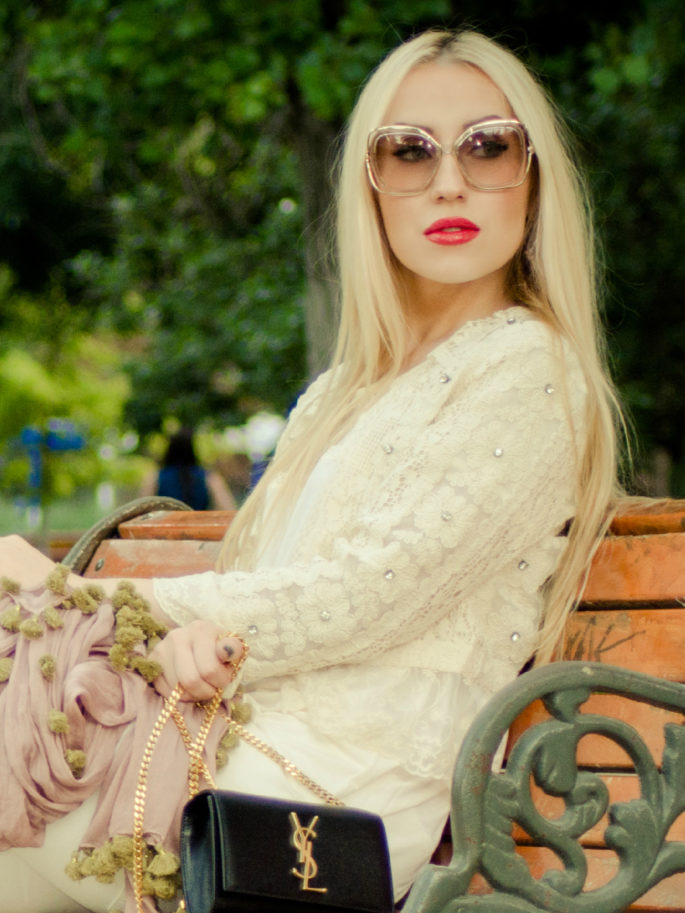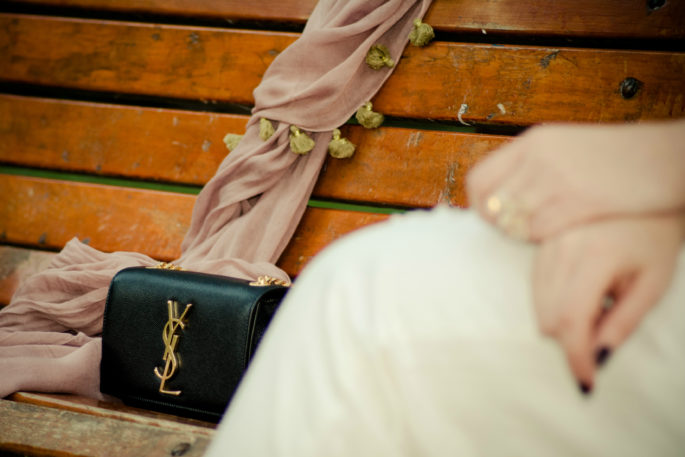 Jacket: Rapsodia (similar) 1 | 2 | 3 | 4
T-shirt: H&M (similar) 1 | 2
Boyfriend Jeans: Topshop (similar) 1 | 2 | 3 | 4
Pumps: Zara (similar) 1 | 2 | 3 | 4
Bag: Saint Laurent 1 | 2 | 3
Scarf: Rapsodia
Sunglasses: Chloe via NORDSTROM
Ring: Christian Dior
Earrings: Papillon Bijoux
Lips: Dior Addict Fluid Stick  1
This is my last piece of work with Cat from this past November during my stay in Santiago. This look was inspired by a brand I stumbled upon while researching local trends and perusing the shops. Rapsodia caught my eye with its explosion of colors and incredible bohemian vibe: soft, colorful, feminine, careless but with a precise attention to the detail.  I couldn't walk by and not swoon over all of the handmade embroidery and embellishments. Later, I found out that the brand is Argentinian originally, and sadly, only available at the moment in parts of Latin America. I immediately wanted everything in the store but treated myself to a soft handmade lace jacket and a bunch of scarves (it was the toughest decision to choose only a few!).  Cat as usual was really great at incorporating the outfit into the scenic background of bridges and canals and using the golden hour light we caught at the park.
Cat Allen of EyeSpyCat Photography