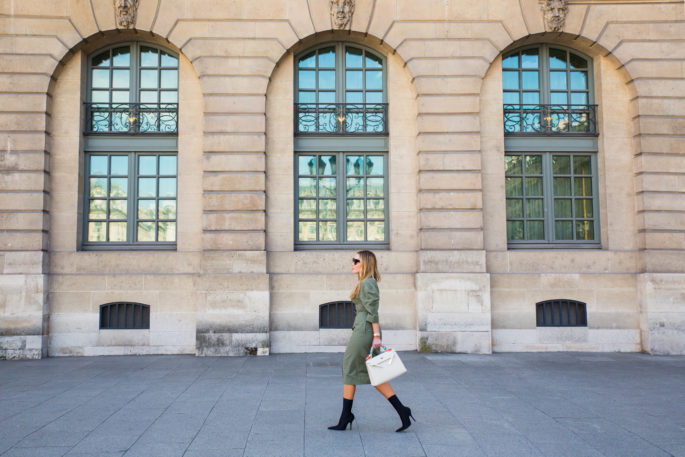 When I think khaki green, the first thing that comes to my mind are utilitarian clothes: cargo pants, shirts, parkas and maybe some casual skirts. Whatever it is, love it or hate it, it usually falls into the comfortable basics category.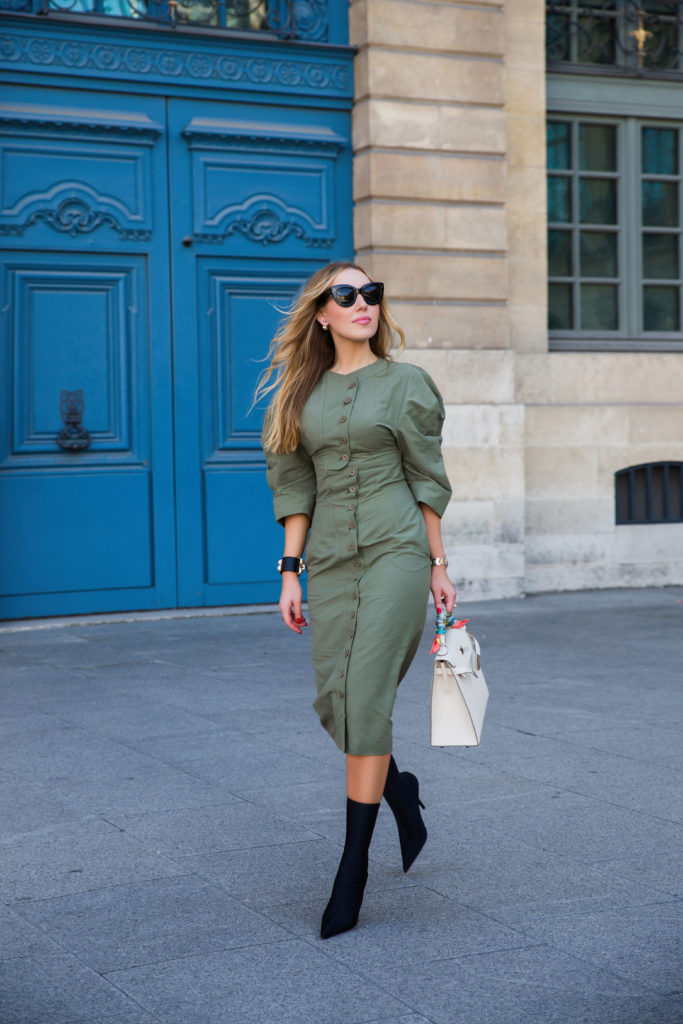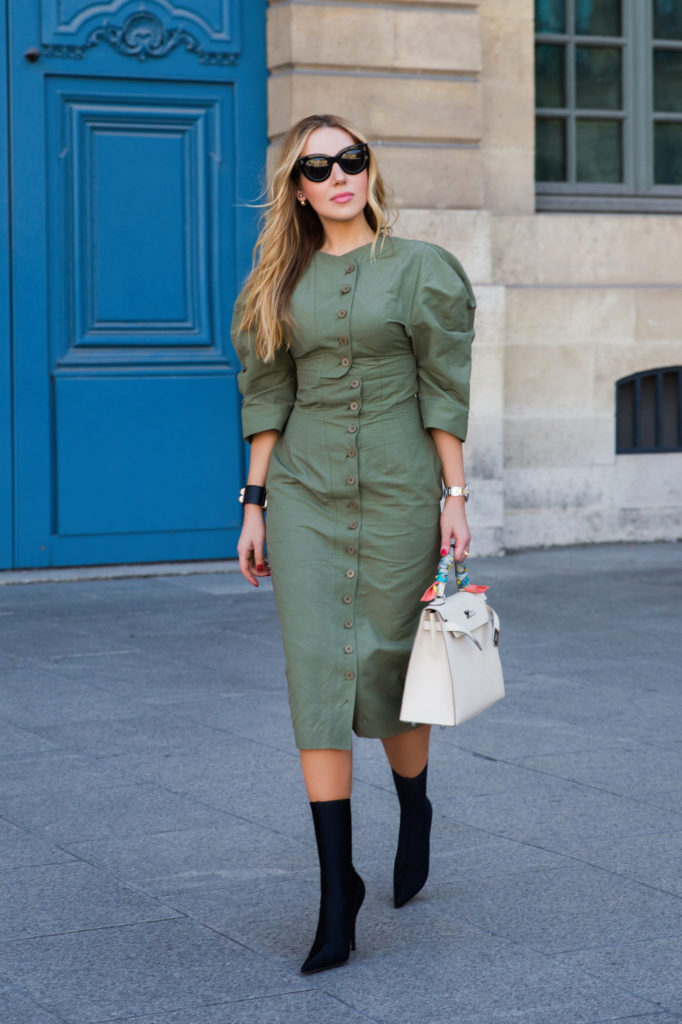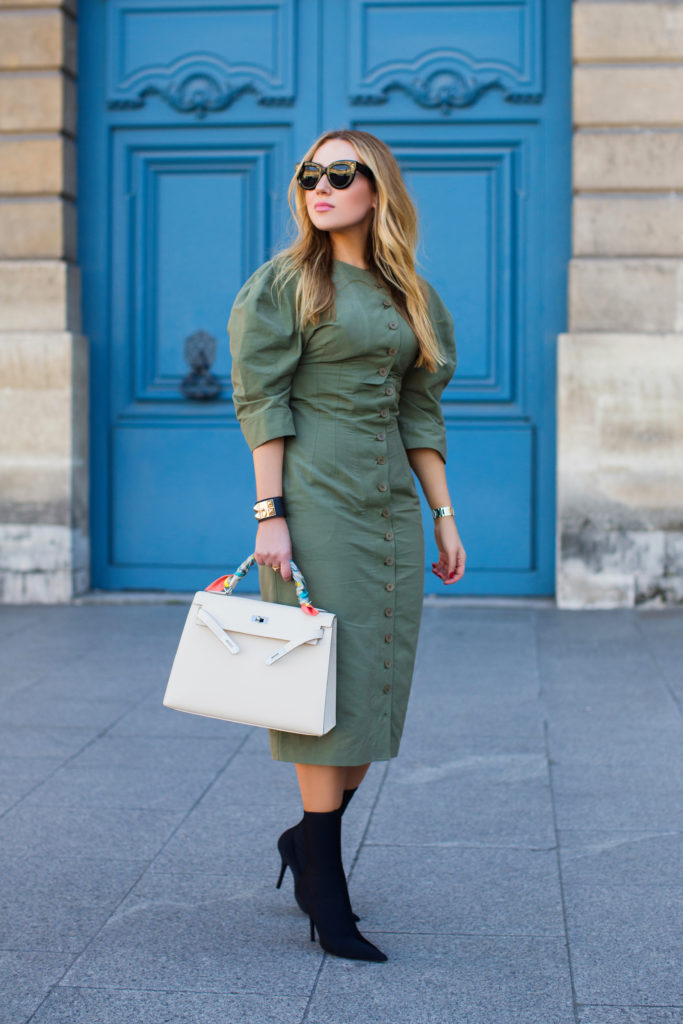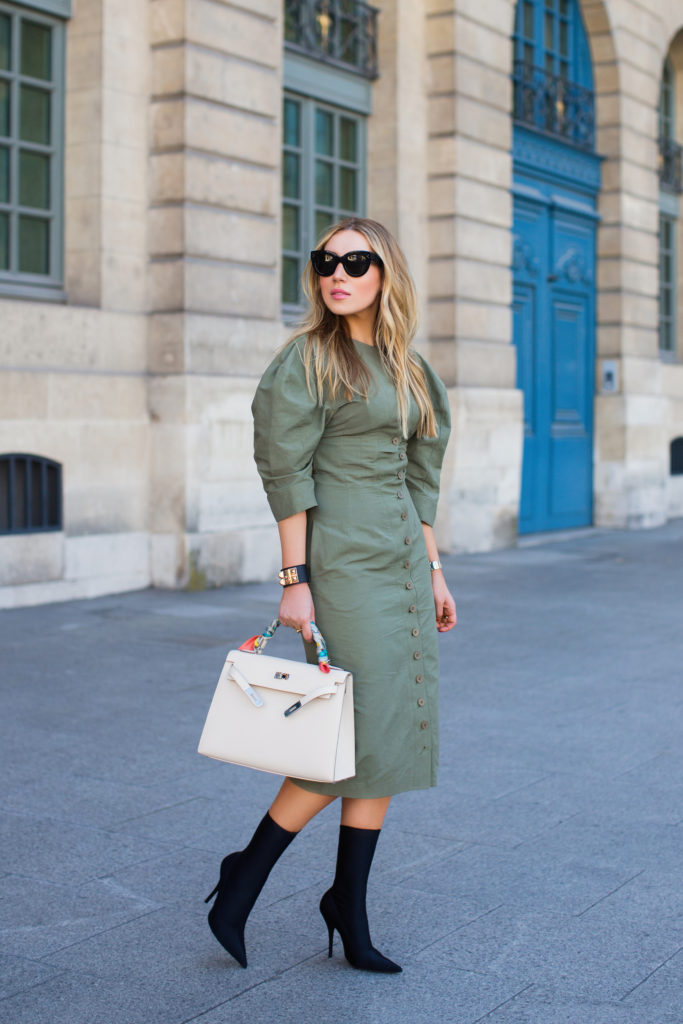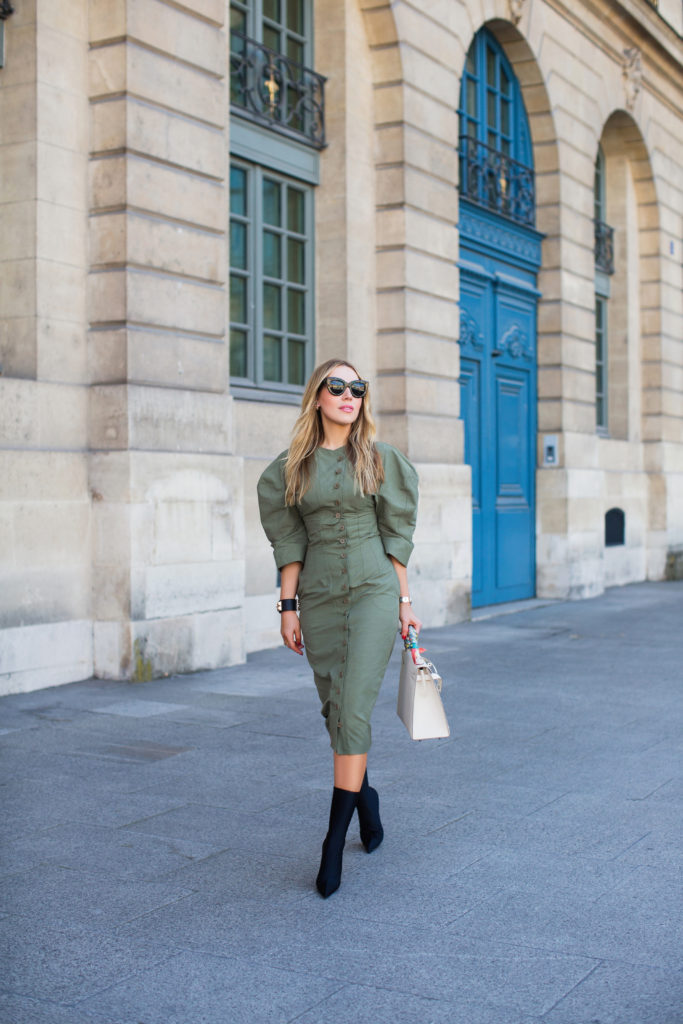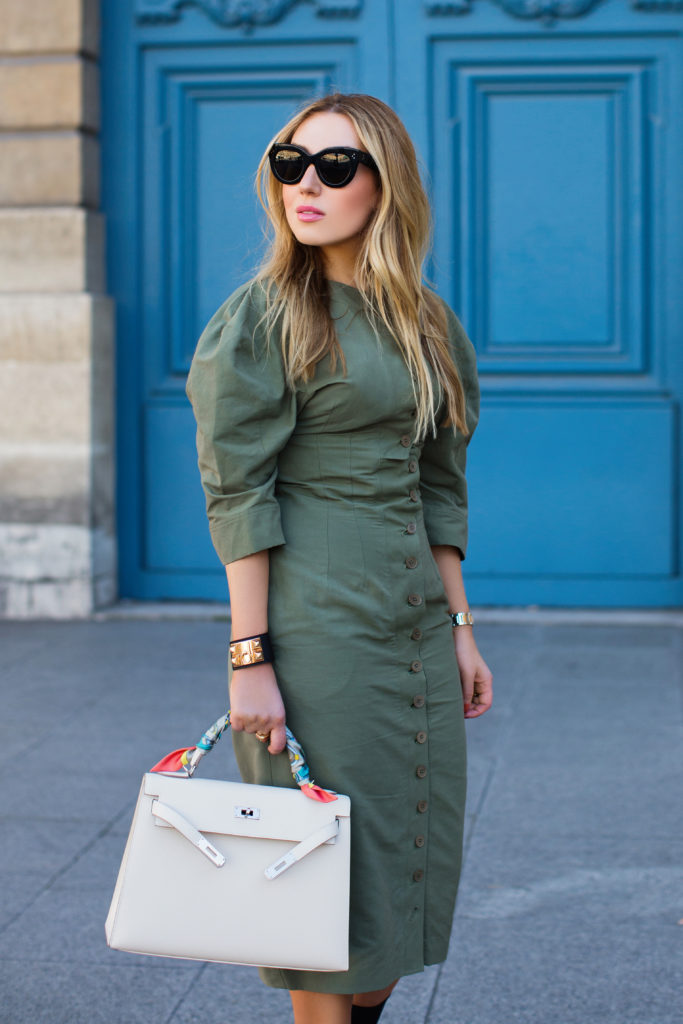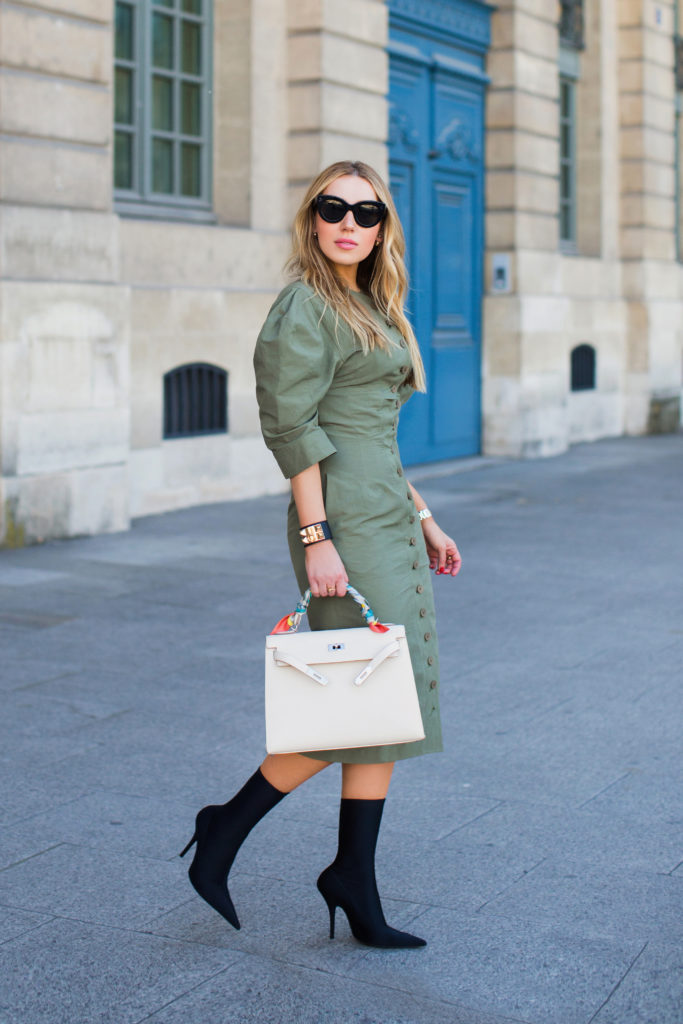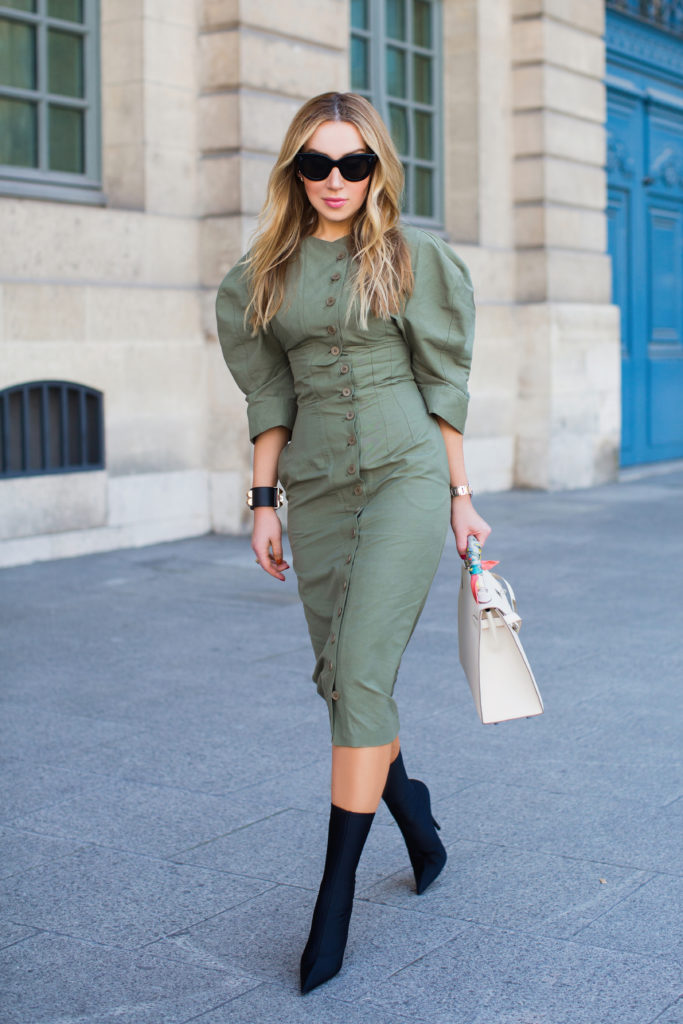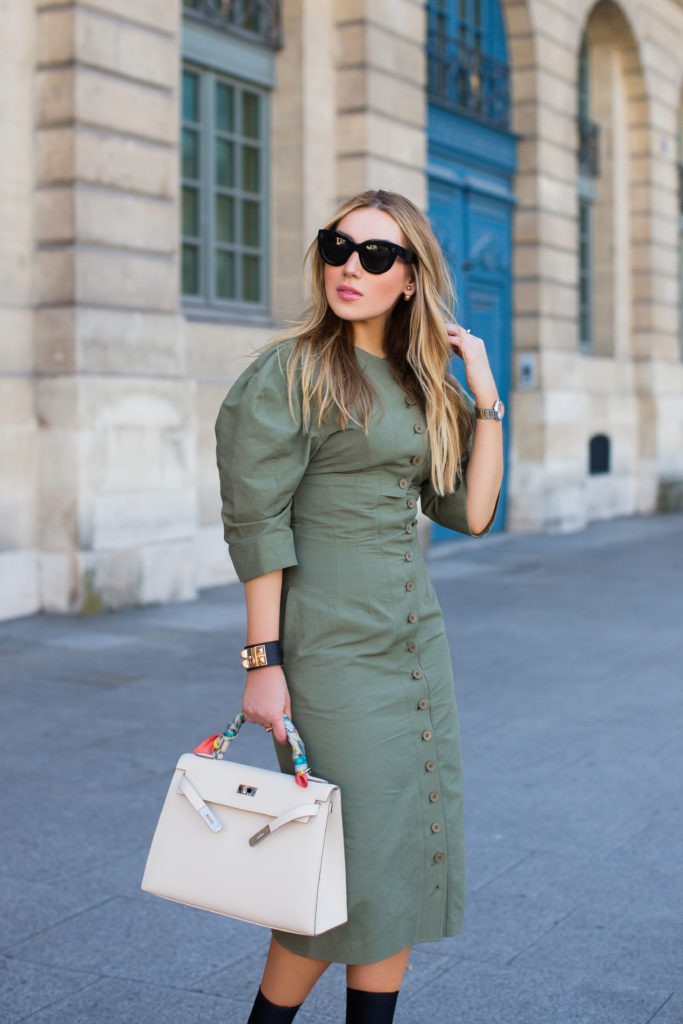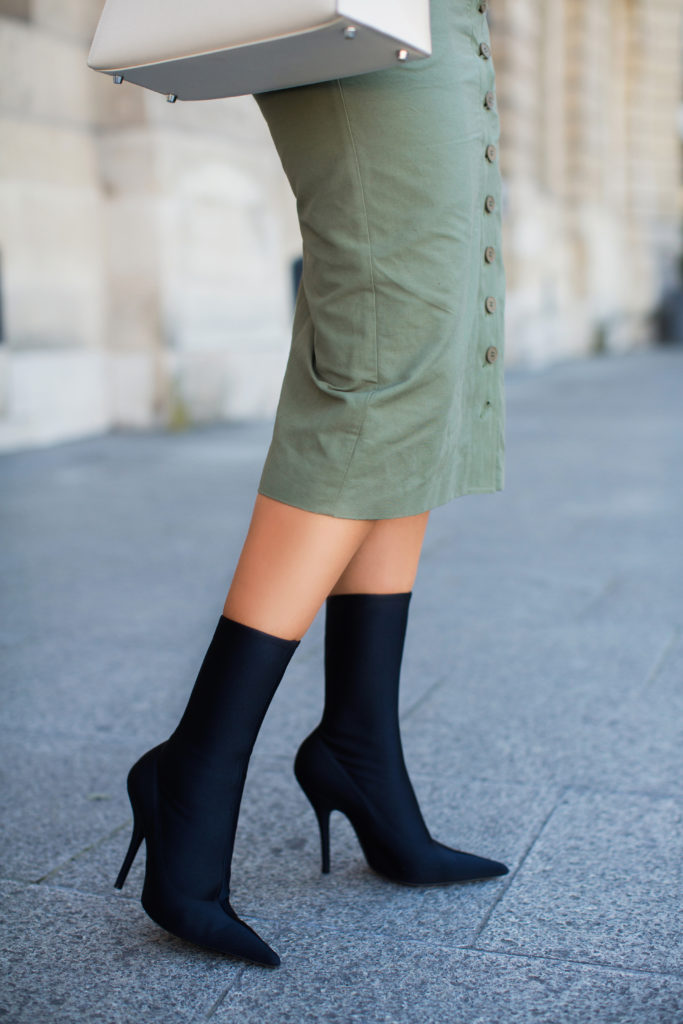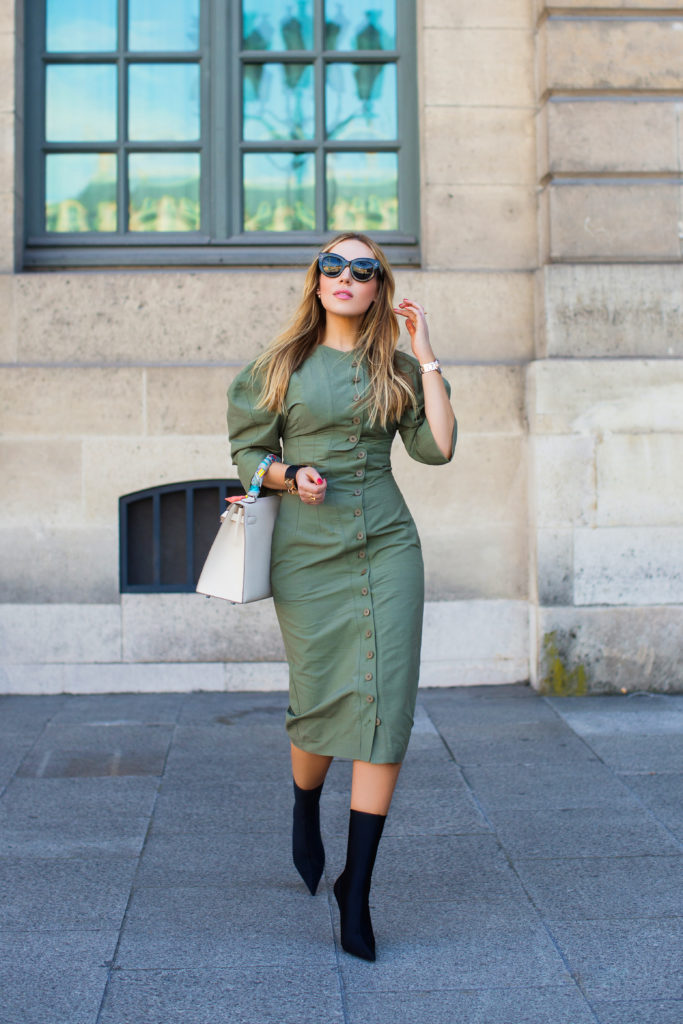 Dress: Stella McCartney 1 | 2 | 3
Boots: Balenciaga 1 | 2 | 3
Bag, twilly, bracelet: Hermes
Sunglasses: Celine
Lips: Dior in Pink and Buxom in Dolly
I personally love khaki and am always on the hunt for pieces in this color that can take you from day to night. 
This Stella McCartney dress is a perfect example. The dress can be easily worn for daytime with some flats or sandals, or in my case for a night around town, with some heels or boots. The structured, oversized shoulders and cinched fitted waist give it a perfect balance in accentuating the right places.
Talking shoes, these knife Balenciaga boots have been in my heavy rotation since spring and still are going strong: the color and pointy toe style make it an easy option that goes with different lengths of dresses and skirts, along with pants.
Have you embraced the sharp pointy toe trend yet? How do you feel about khaki green – is it always casual for you or not necessarily?
Photography by Ula Blocksage
Editing by @Retoucher_Editor
SaveSaveSaveSaveSaveSave
SaveSave
SaveSave
SaveSave
SaveSave
SaveSave
SaveSave
SaveSave
SaveSave
SaveSave