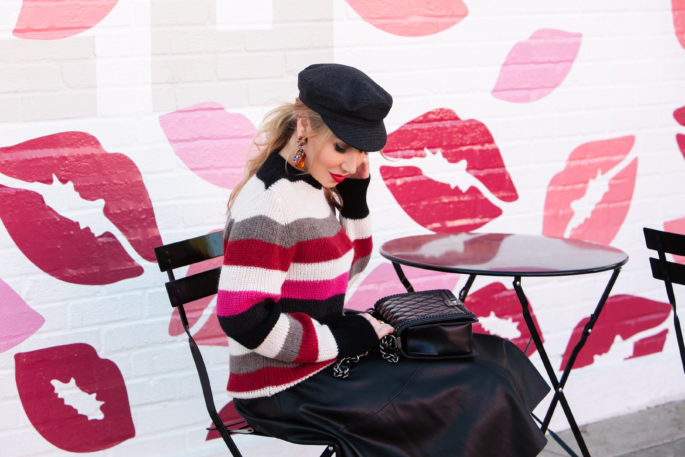 Valentine's is one of those holidays that I believe is really not quite right. I do admire the concept of celebrating love, but it shouldn't be limited to one day. A single day can't create anything, make up for something or patch something that isn't there.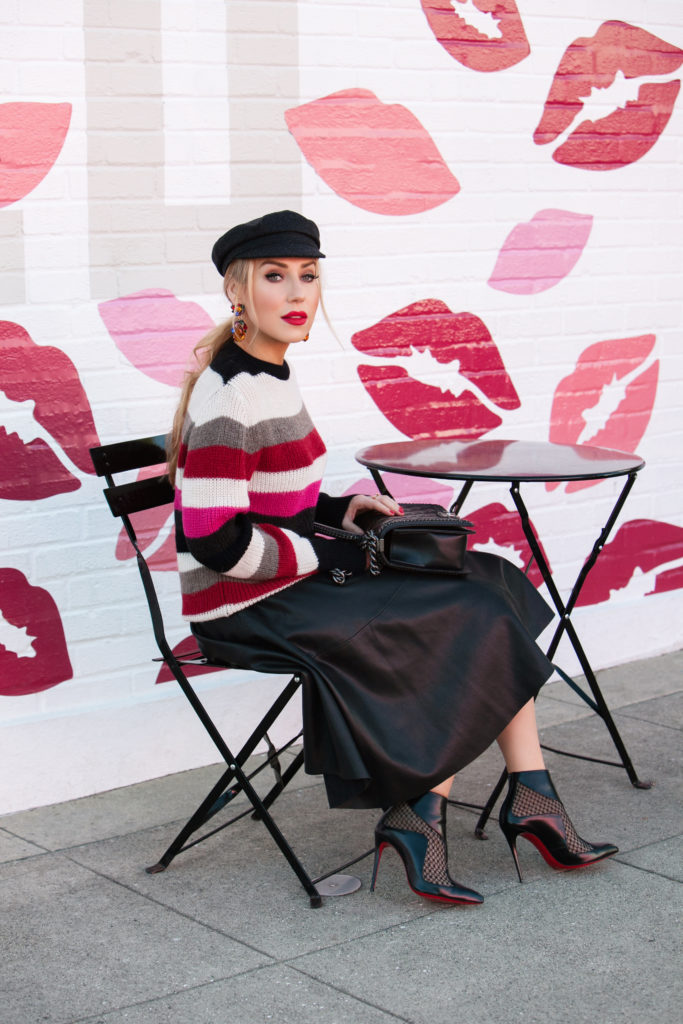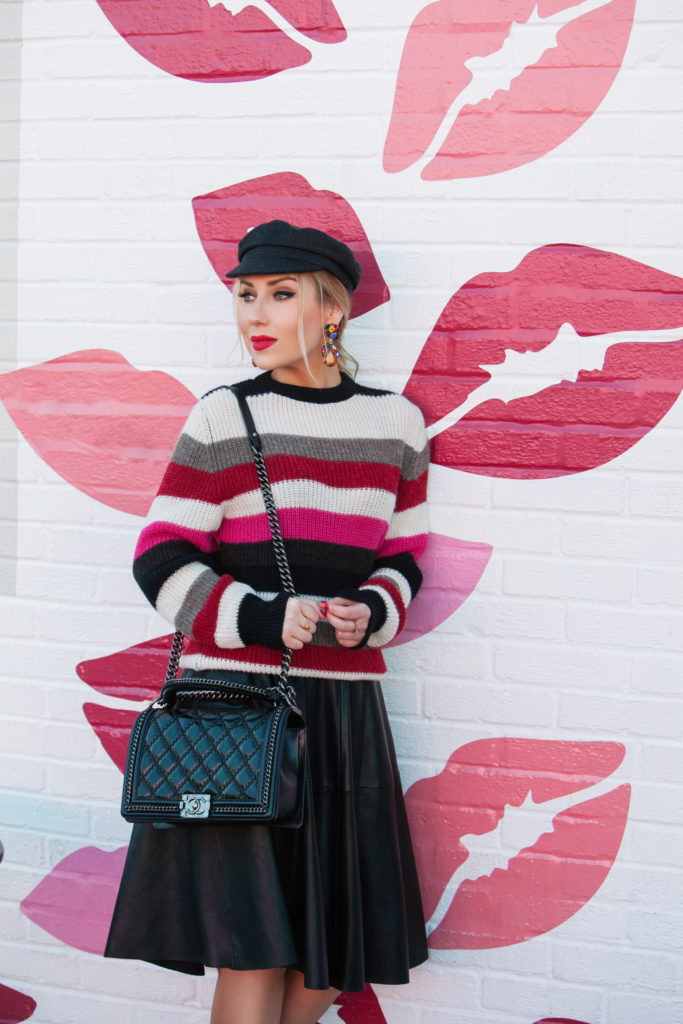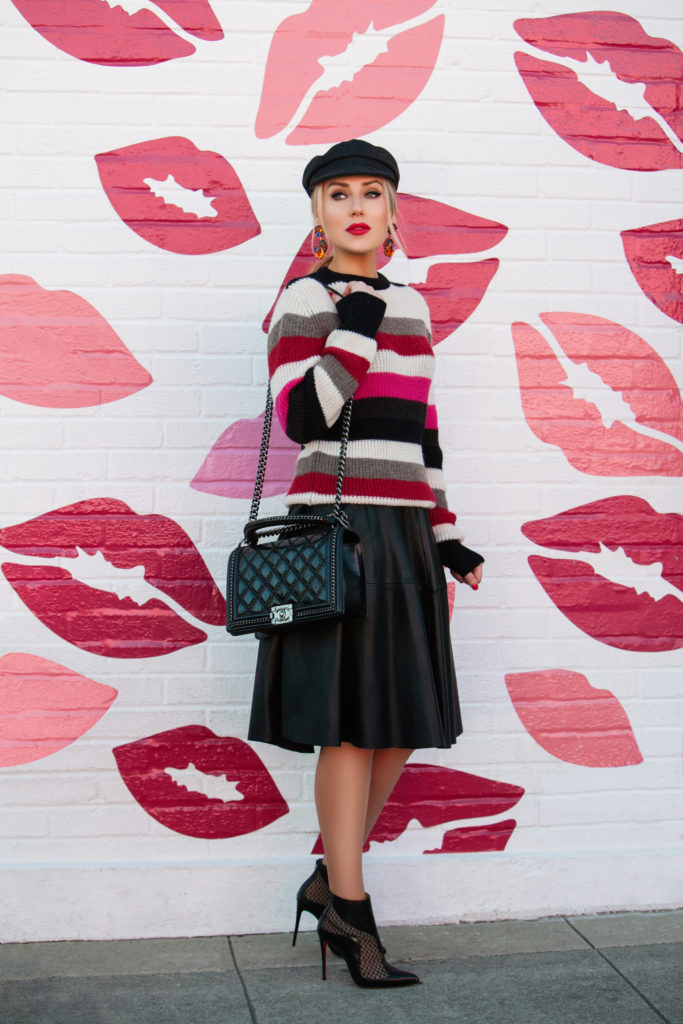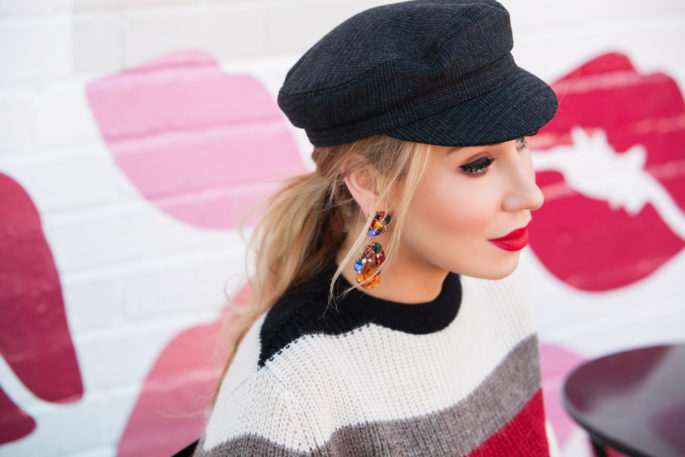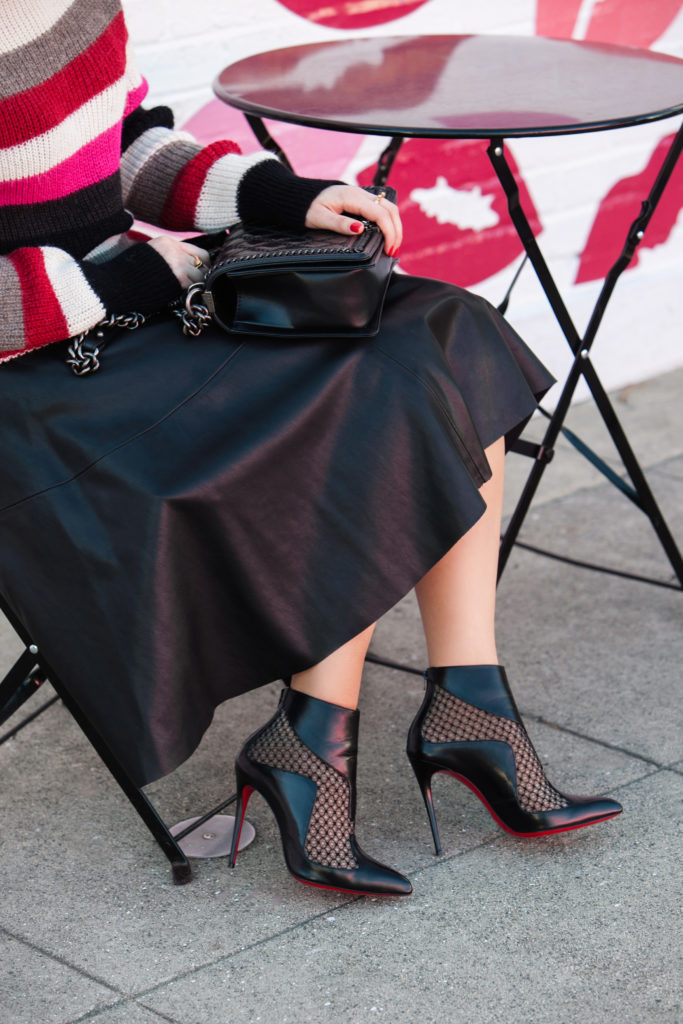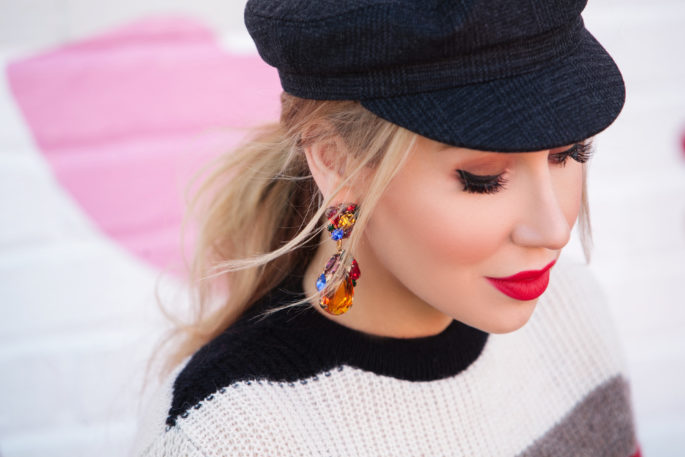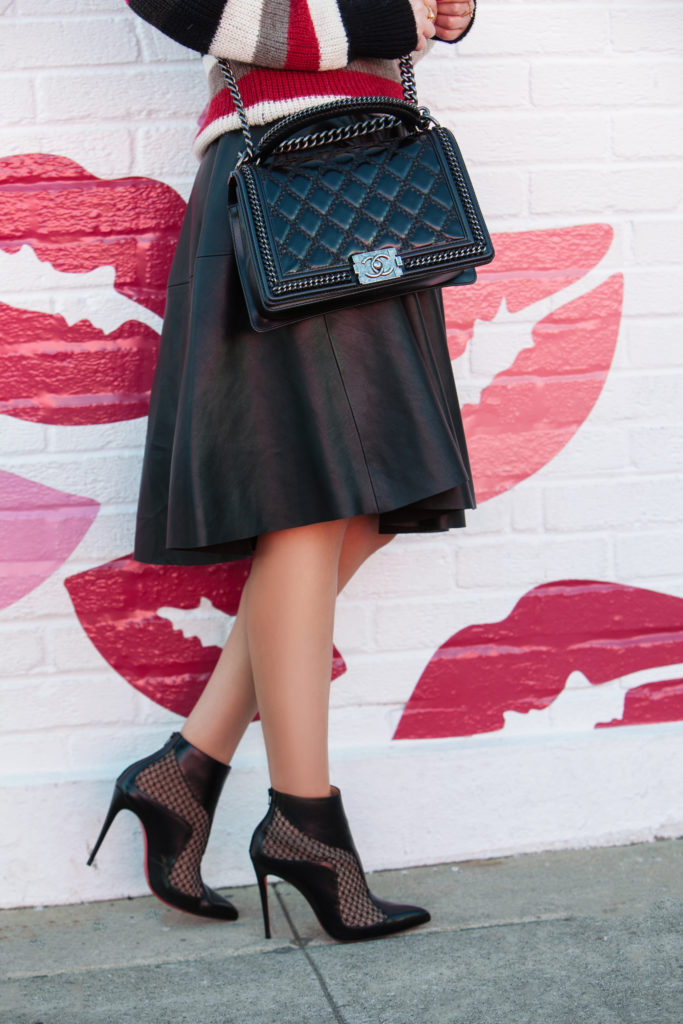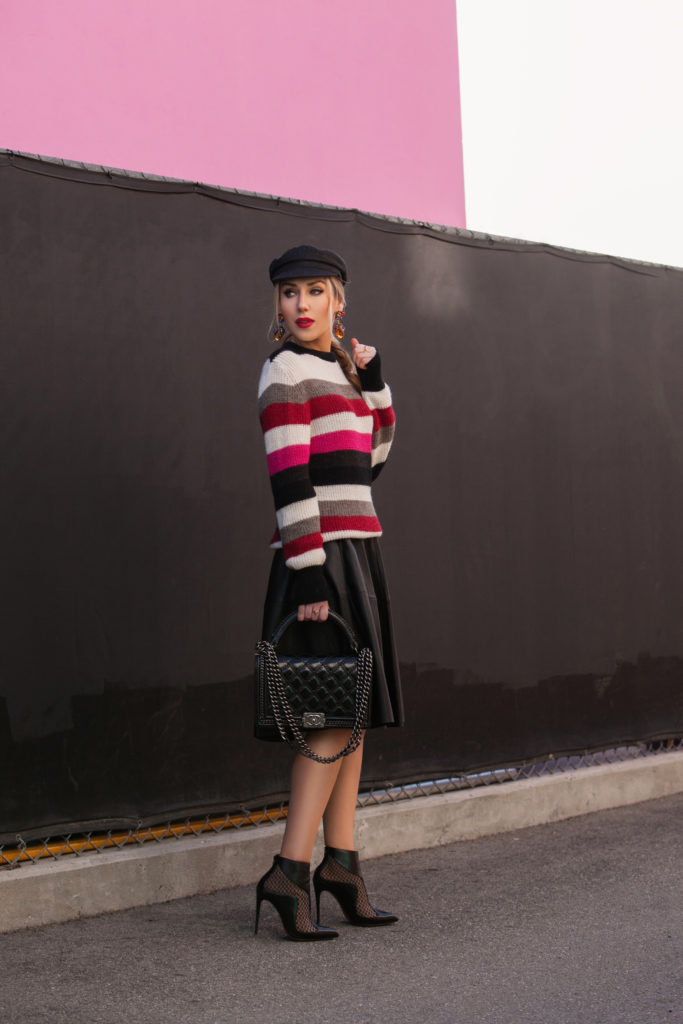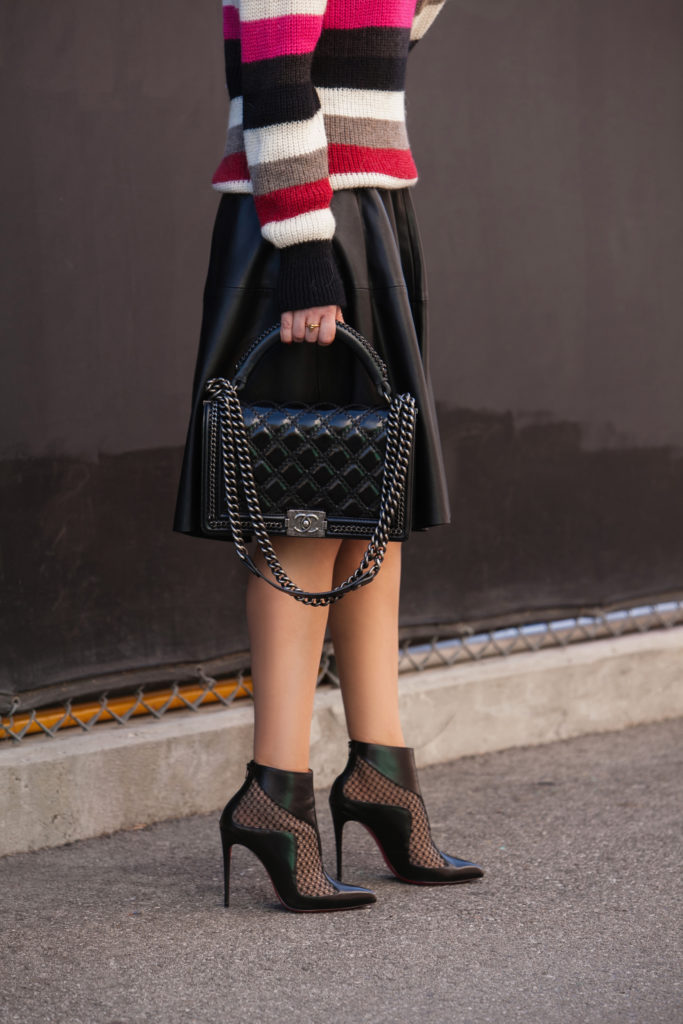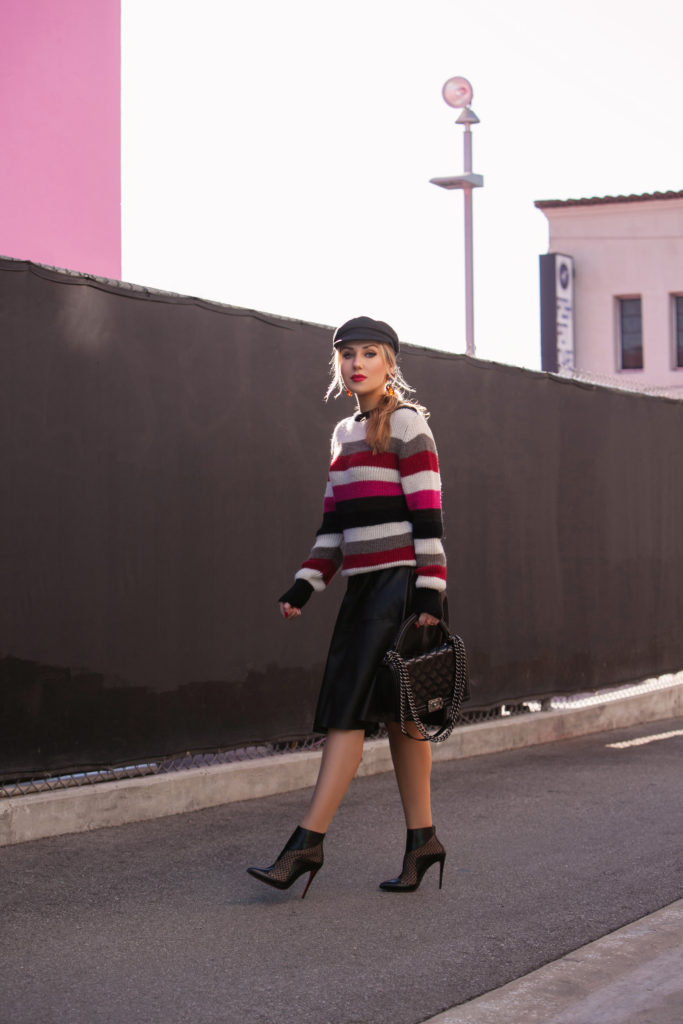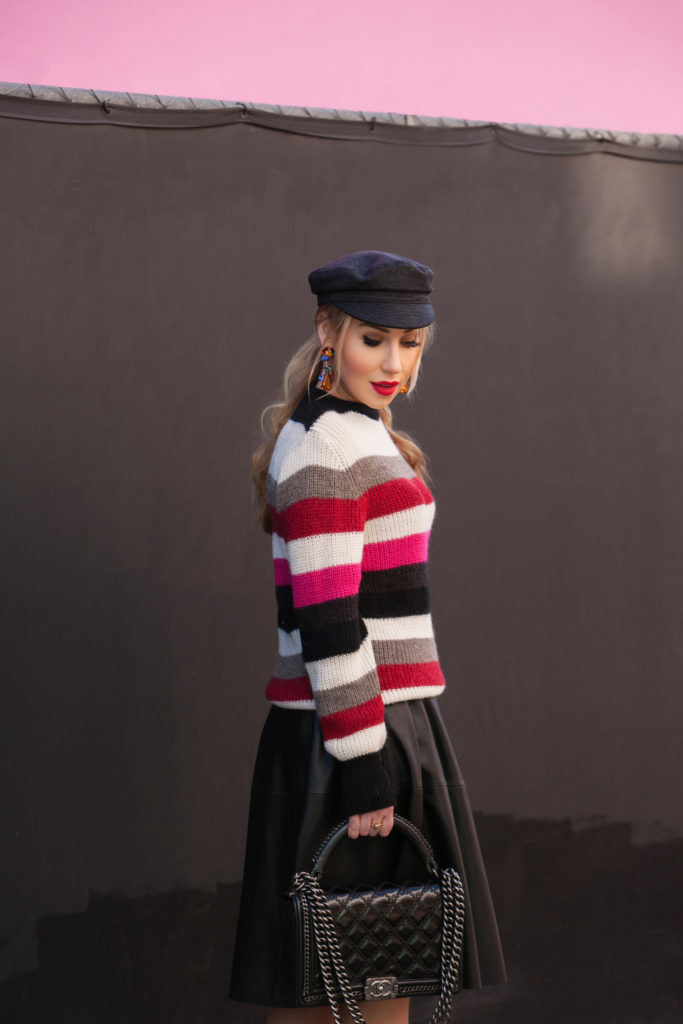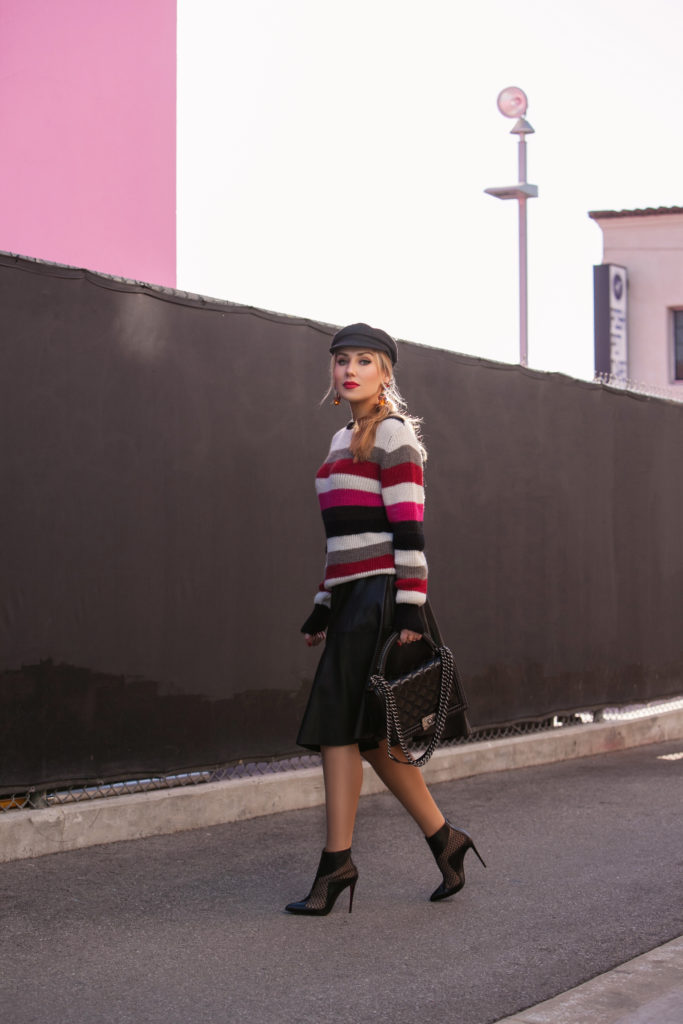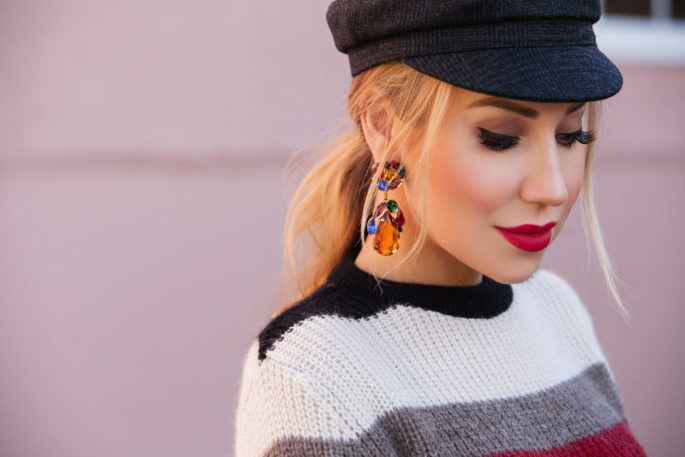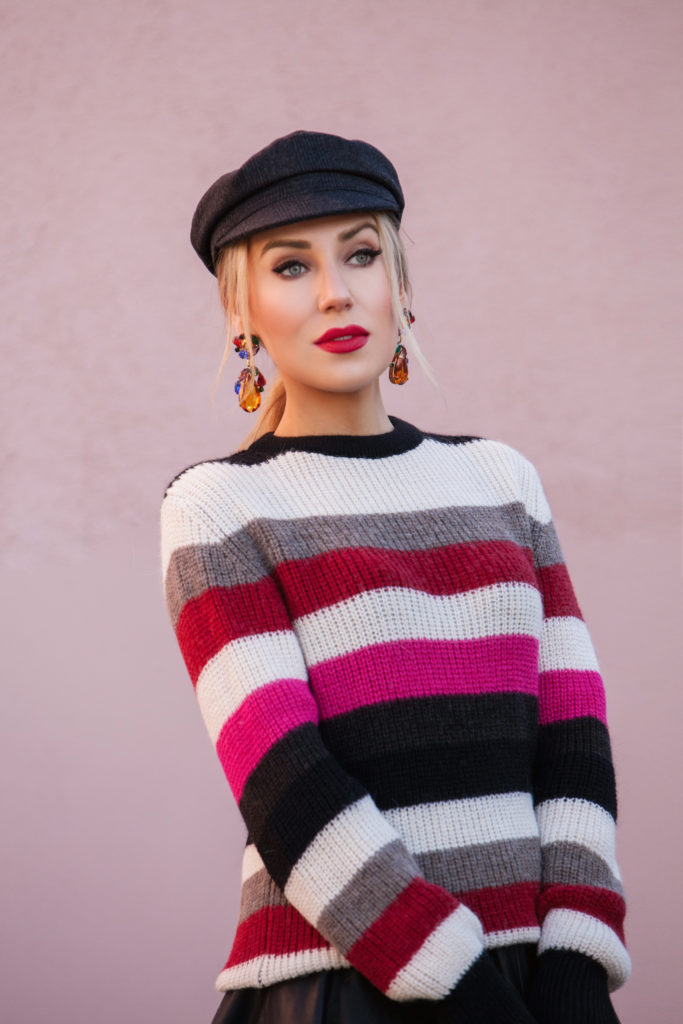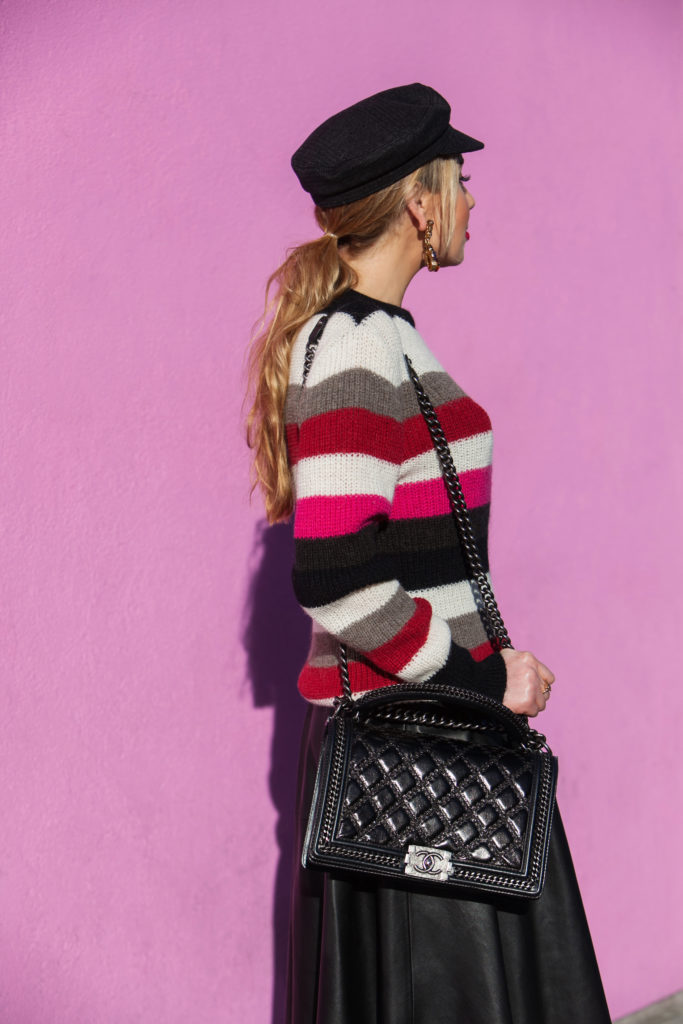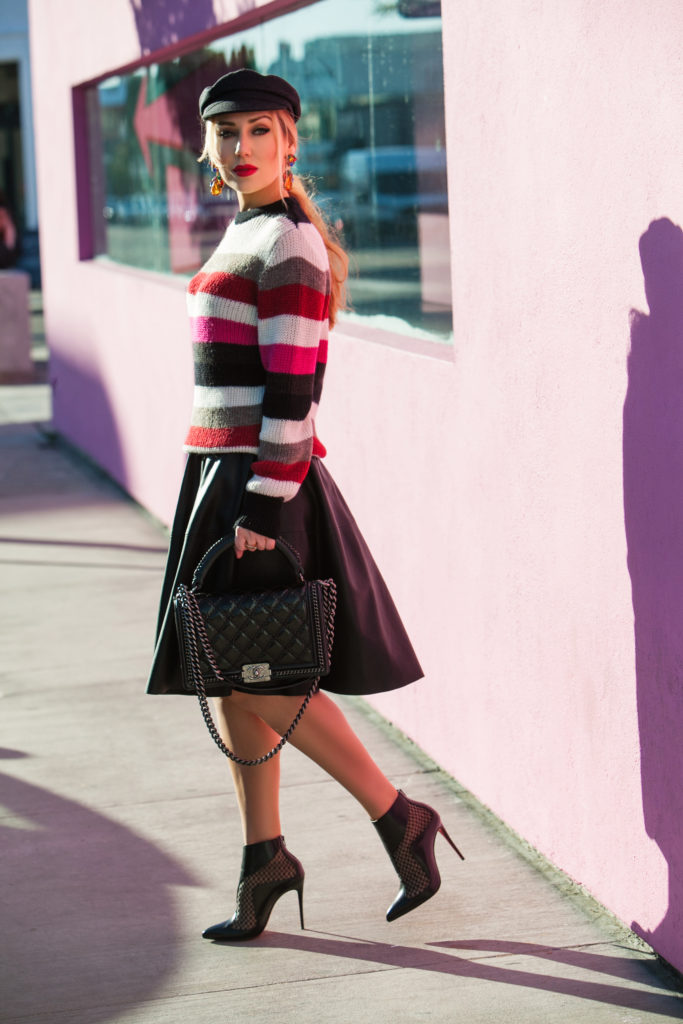 Sweater: Iro 1 | 2
Skirt: Zara similar 1 | 2 | 3
Boots: Christian Louboutin current lace detail favorites 1 | 2 | 3
Bag: Chanel
Hat: Isabel Marant 1 | 2 | 3
Lips: MAC in Ruby WOO
I believe in all shapes of love, care and affection, but it's an ongoing process. No matter how lonely and disconnected we might feel sometimes, there is always someone out there who does care – your parent, sibling, friend, child, neighbor, coworker, barista, trainer, waiter, mailman or pet. It's all about the connection. And it does hurt me over and over like it's the first time when strangers, because many times we are surrounded by unfamiliar people, are mean and almost cruel for no reason.  It is free to be nice and mind your surroundings, and if everybody would only follow that, the world would be so much kinder and less cranky. It is a true chain reaction.
I believe we deserve to be our own Valentine at the end of the day as it is the hardest part to find yourself and love yourself, not in a selfish way, but embracing all the flaws and going easy on imperfections that may not be your favorite but are truly yours and make you unique from anyone else in the world.
So I hope you are spending the day in the best company including yourself and enjoy this very special moment of affirmation of love.
Photography by Mila Zvereva
.