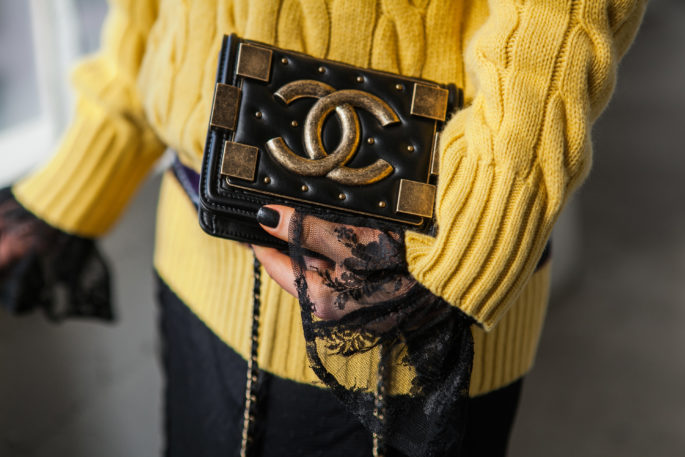 Sweaters always tend to get judged on two factors: first for the quality of the materials and secondly for the fit. A lot of people tend to have a love-hate relationship with these wooly knit guys.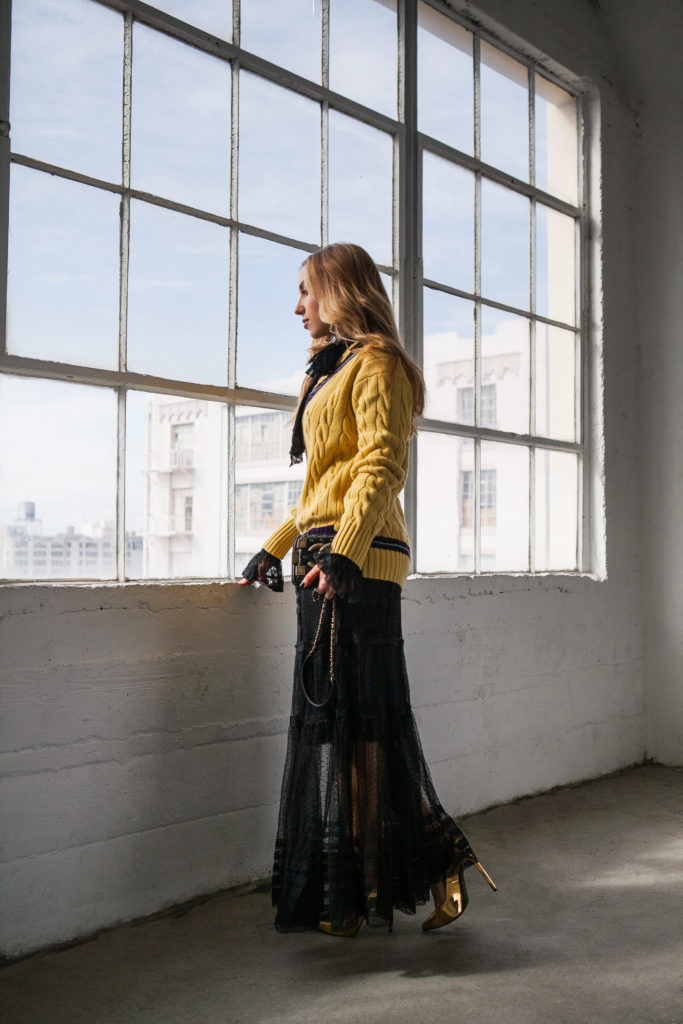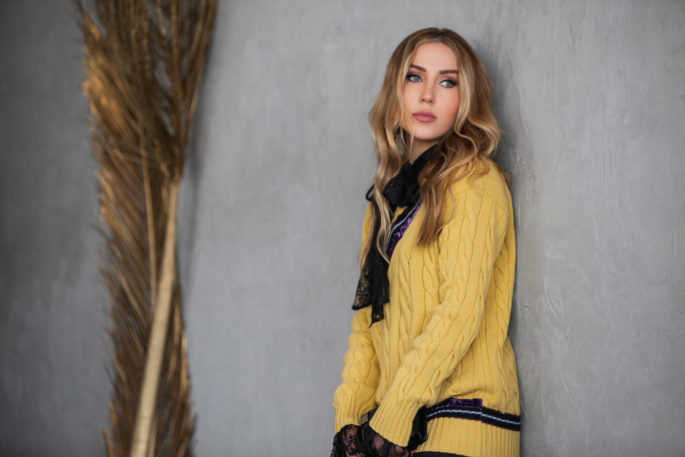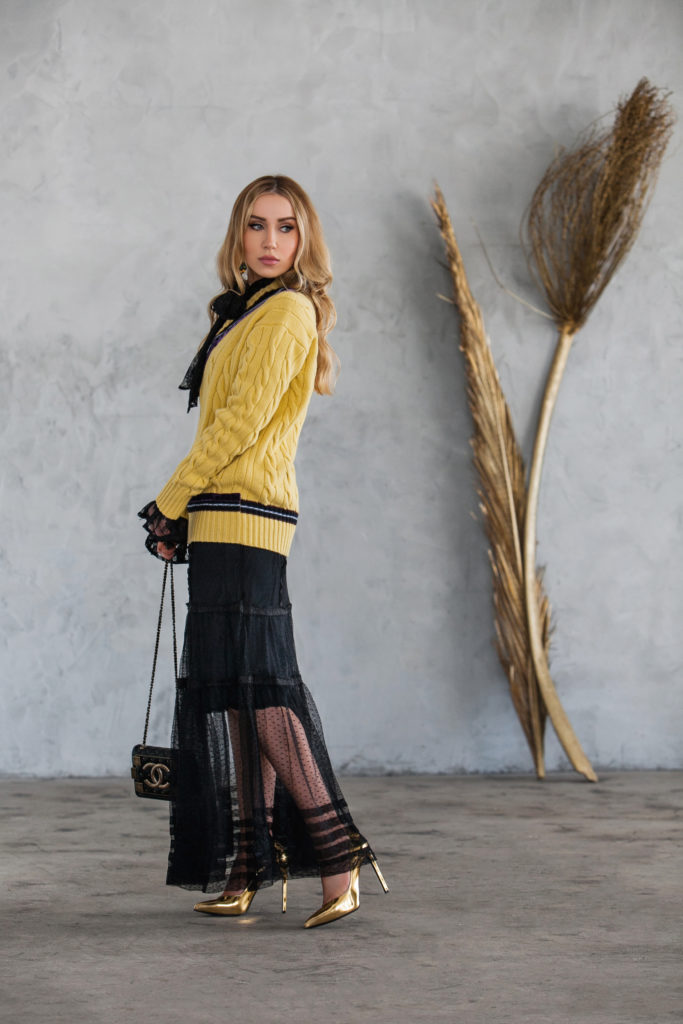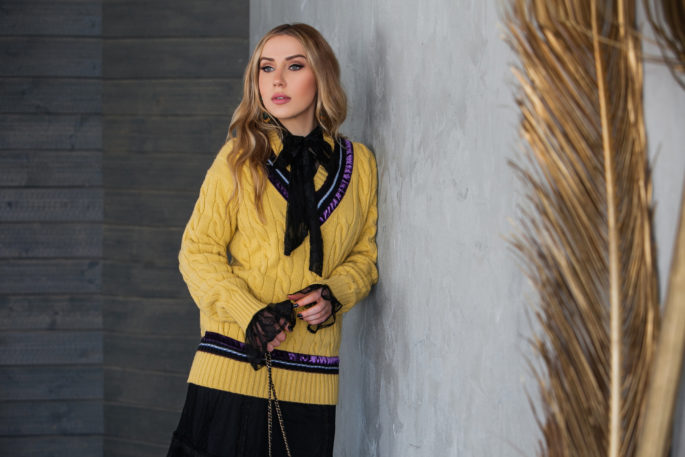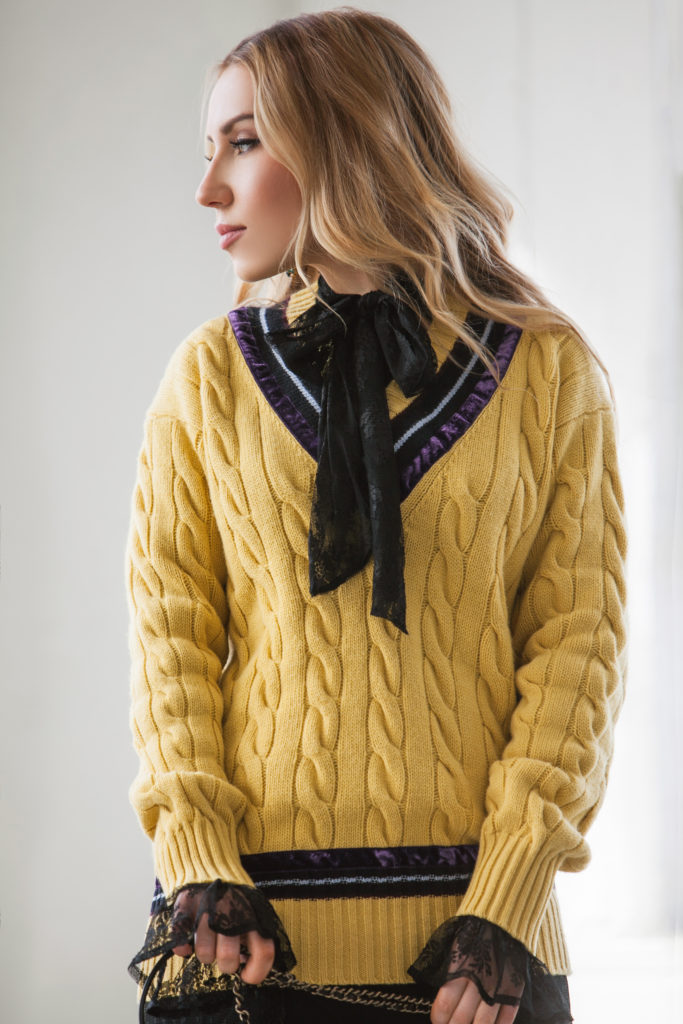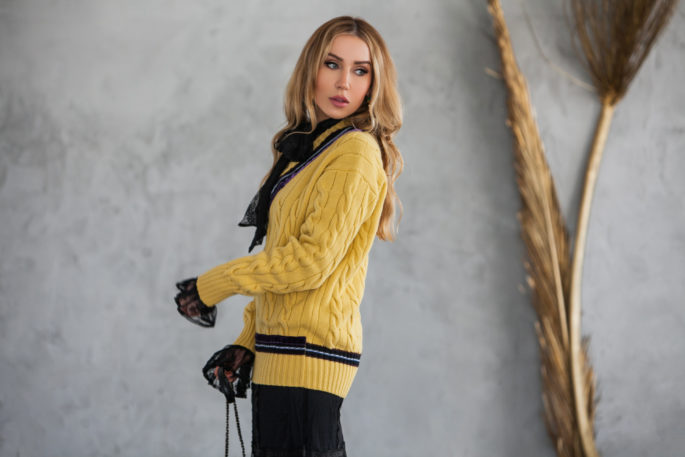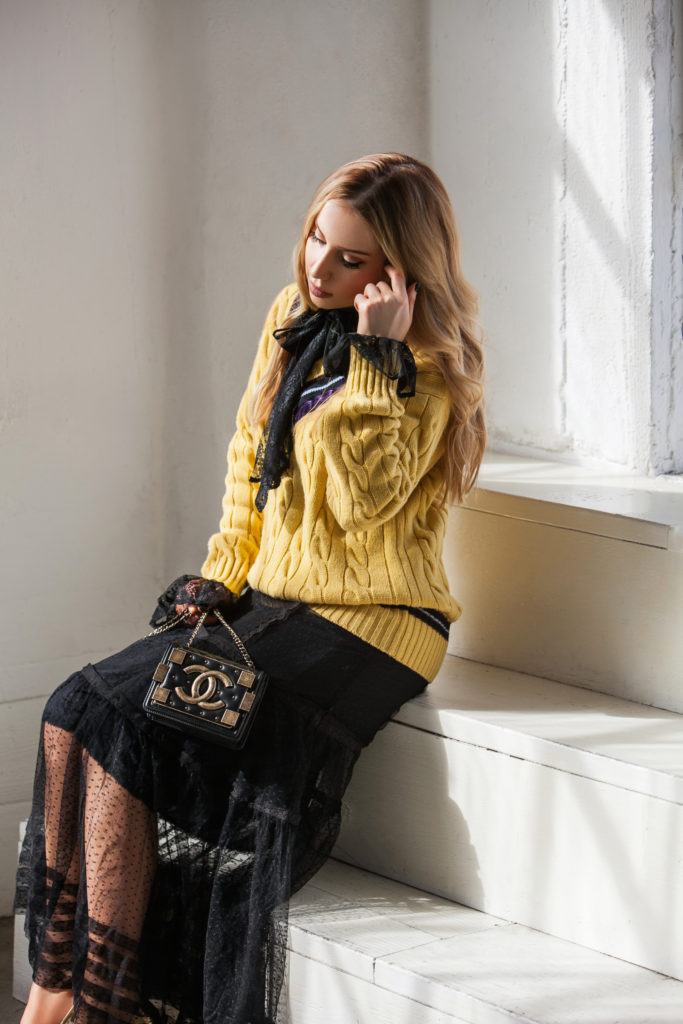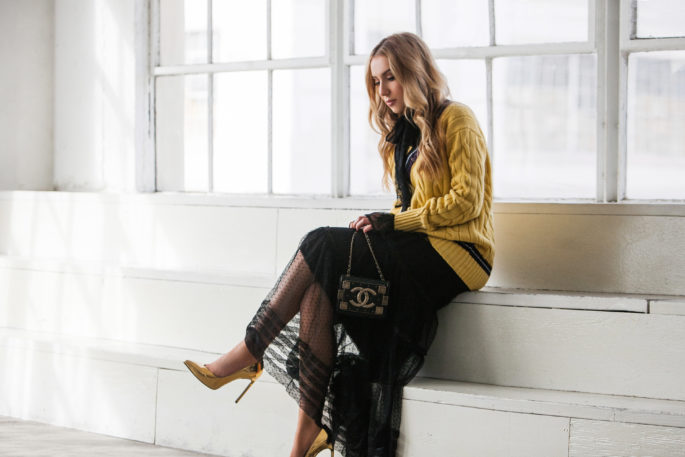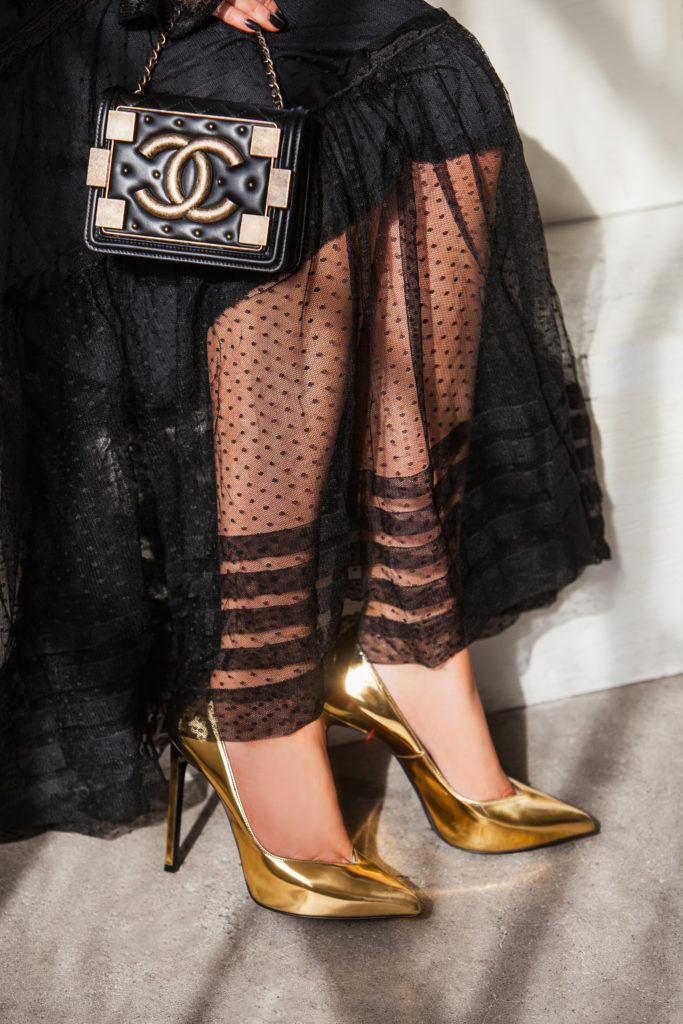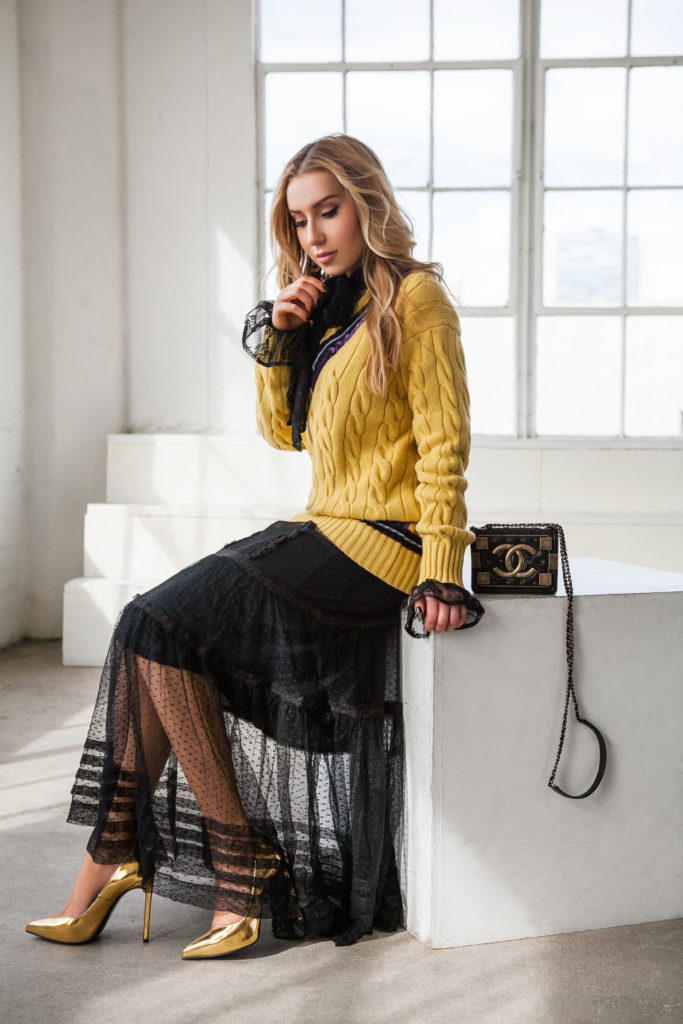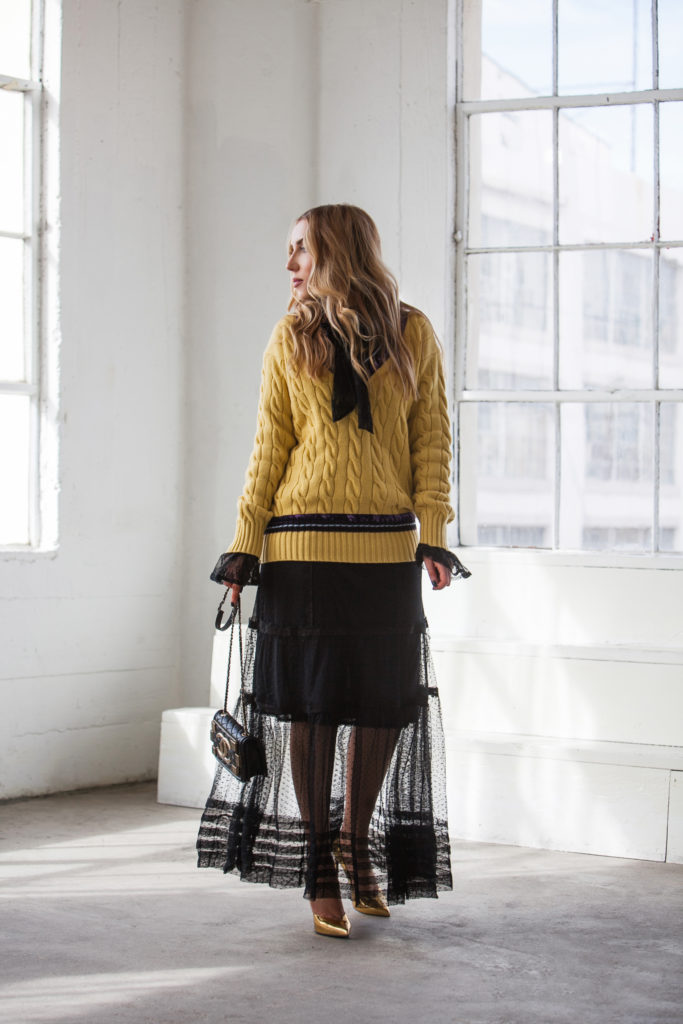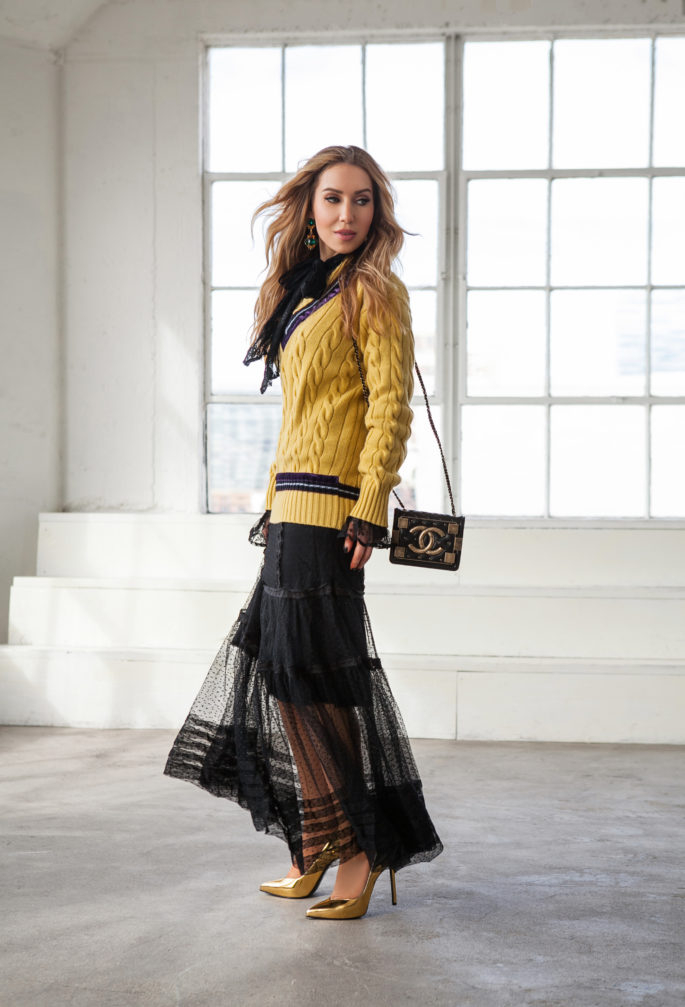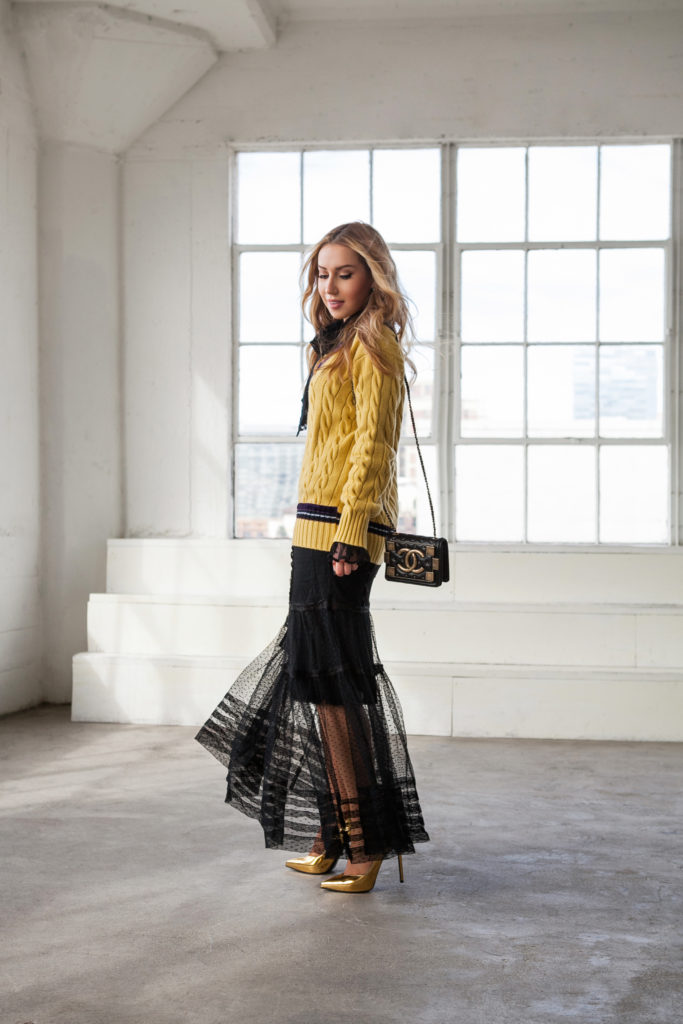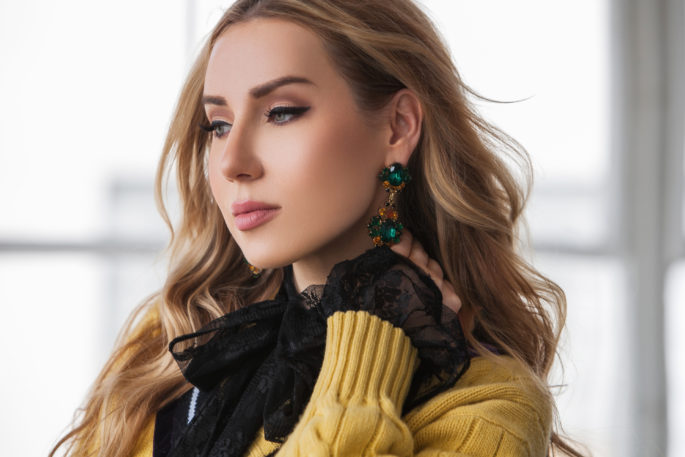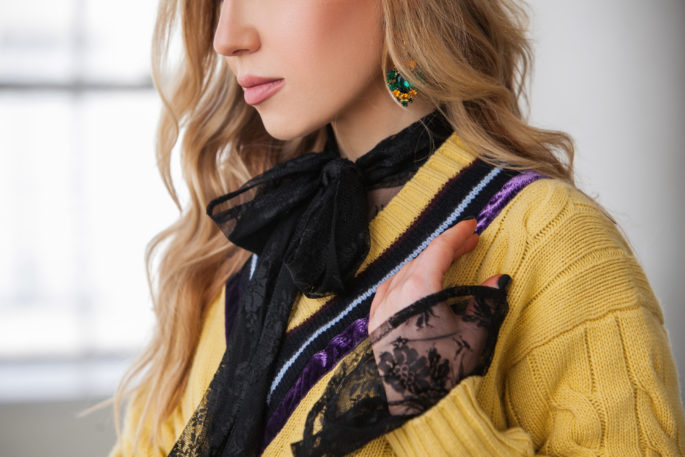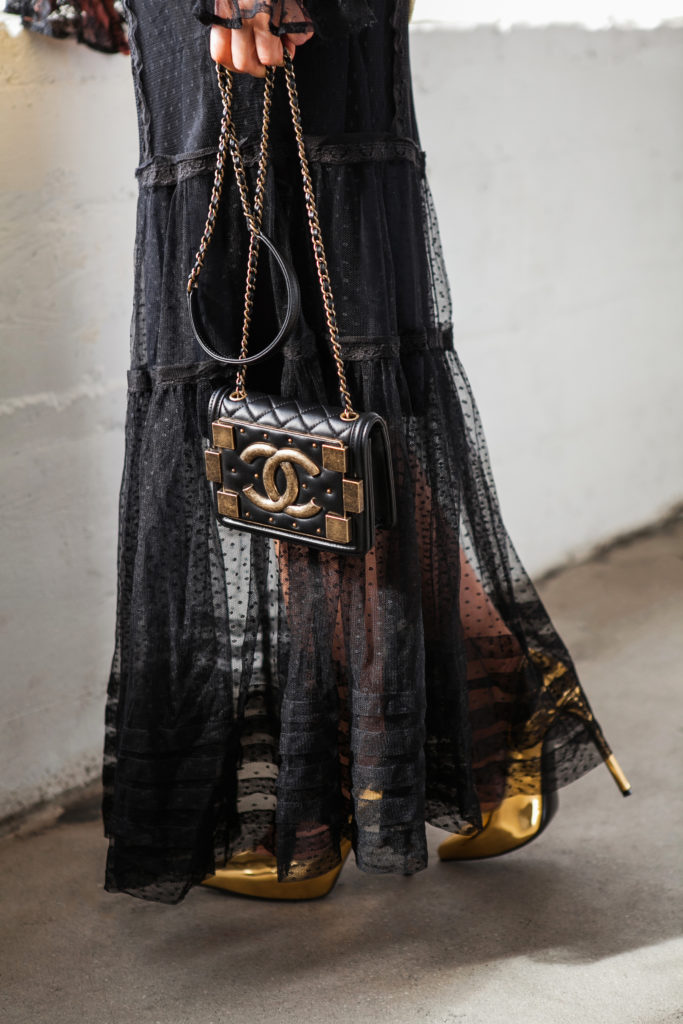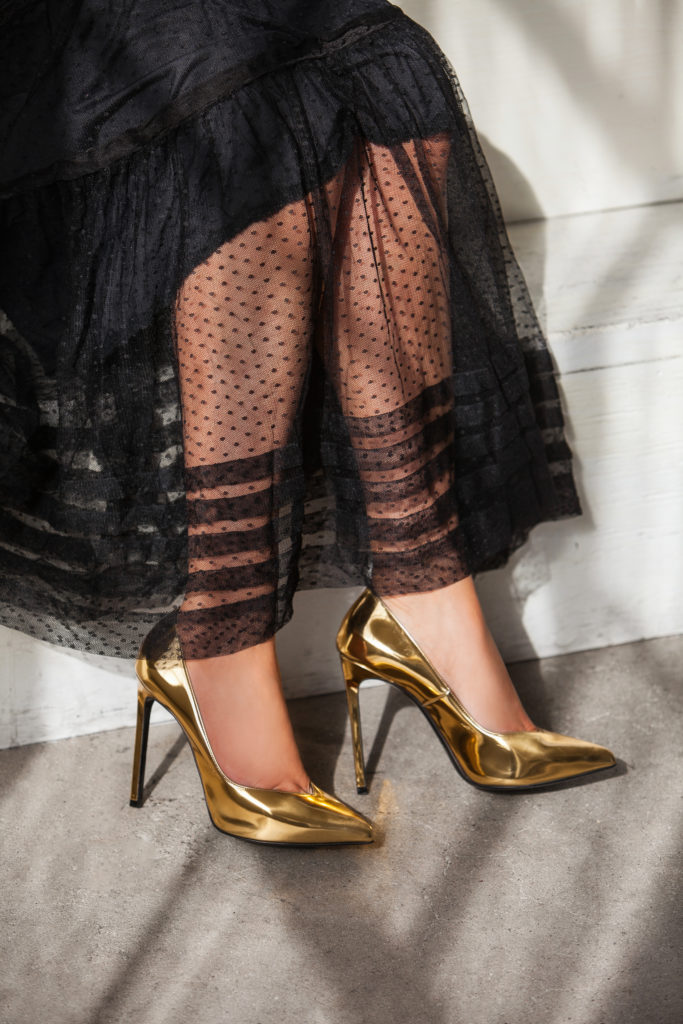 Sweater: Dries Van Noten yellow knit favorites 1 | 2 | 3 | 4
Skirt: Kimchi Blue via UrbanOutfitters similar 1 | 2 | 3 | 4
Pumps: Saint Laurent 1 | 2 | 3 | 4
Bag: Chanel current quilted style picks 1 | 2 | 3
Blouse: Vintage similar 1 | 2 | 3 | 4
Lips: bareMinerals in Infamous
They go from the coziest, most snuggly pieces to ones that are scratchy, heavy, boxy and oddly cut, making them really hard to be enjoyed and even harder to style.
The sweater featured today by Dries Van Noten comes in a cut that is not particularly easy to style. It is indeed boxy, but the color combo of yellow and purple and the velvet trim of the stripe convinced me that the fit can be worked with.
For the daytime, skinny jeans or leather pants would be perfect with it due to the slim bottom of the look. You can probably get away pairing a sweater like this with boyfriend jeans as well, baring the ankles, however, to balance the otherwise heavy top and baggy bottom.
I went with a dressier match, pairing it with lace and giving a much needed airiness and delicateness to the heavy knit finish and bulkier cut.
Gold accessories are a perfect finishing touch to elevate the balanced look, taking it from day to night in this situation.
How do you enhance your favorite wardrobe staples to get the most out of them for both day and night time?
Photography by Mila Zvereva