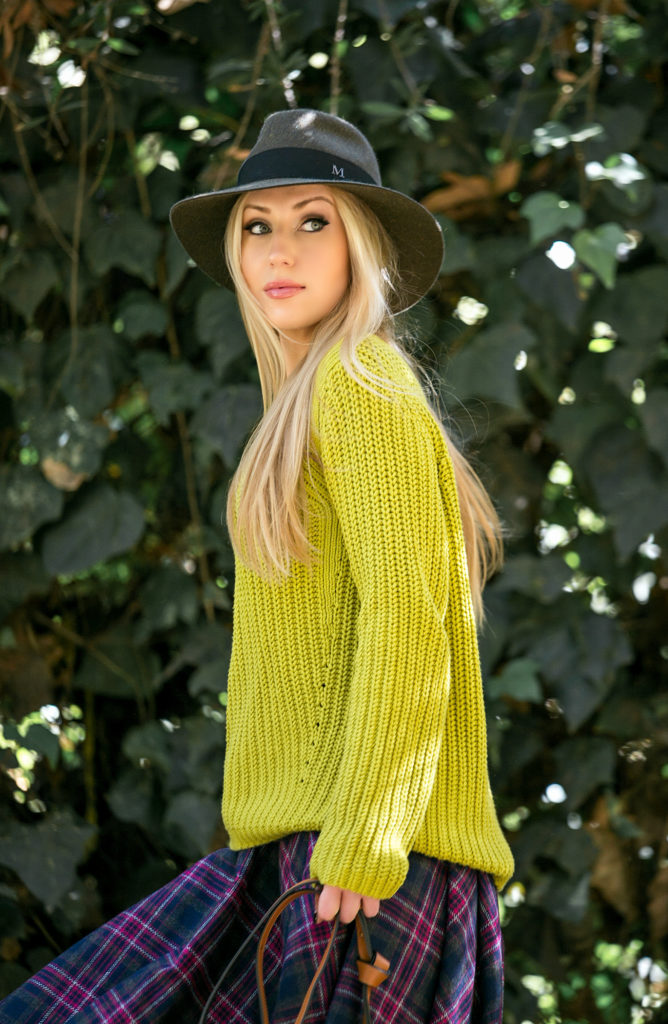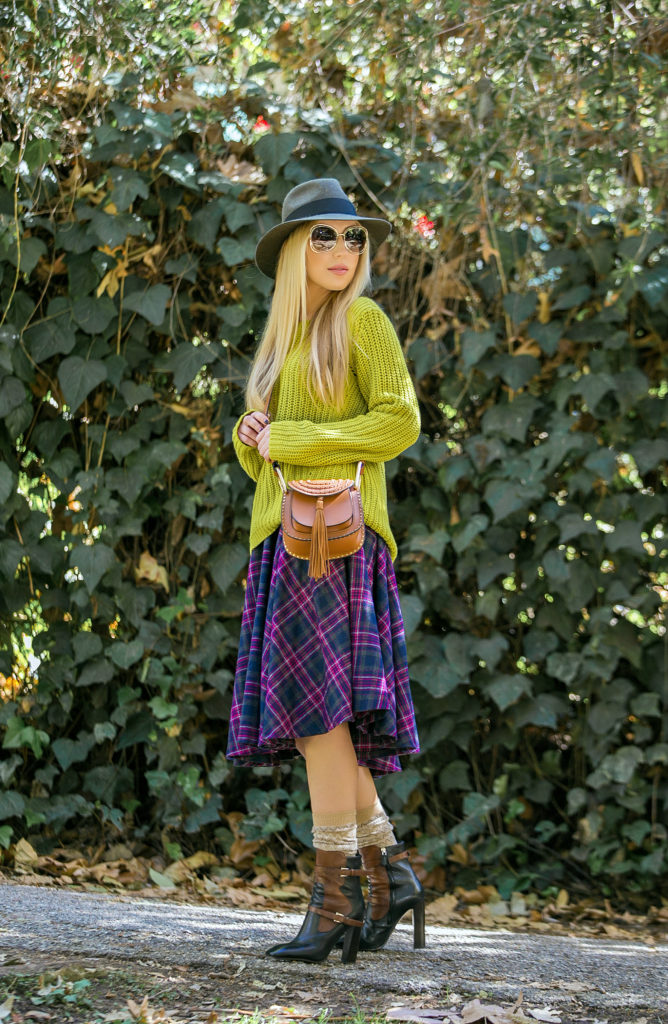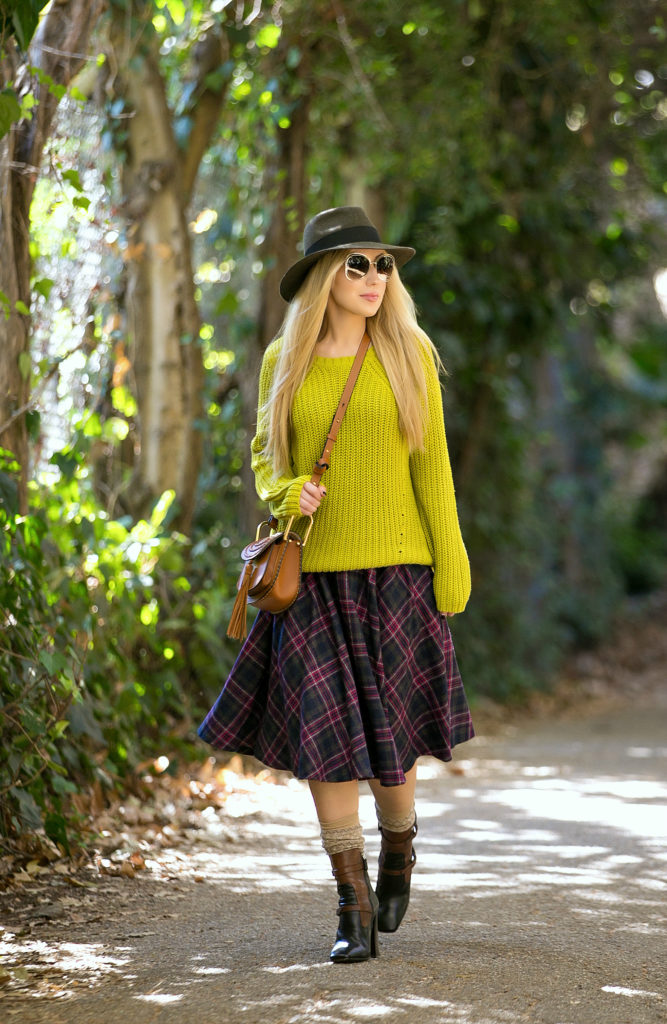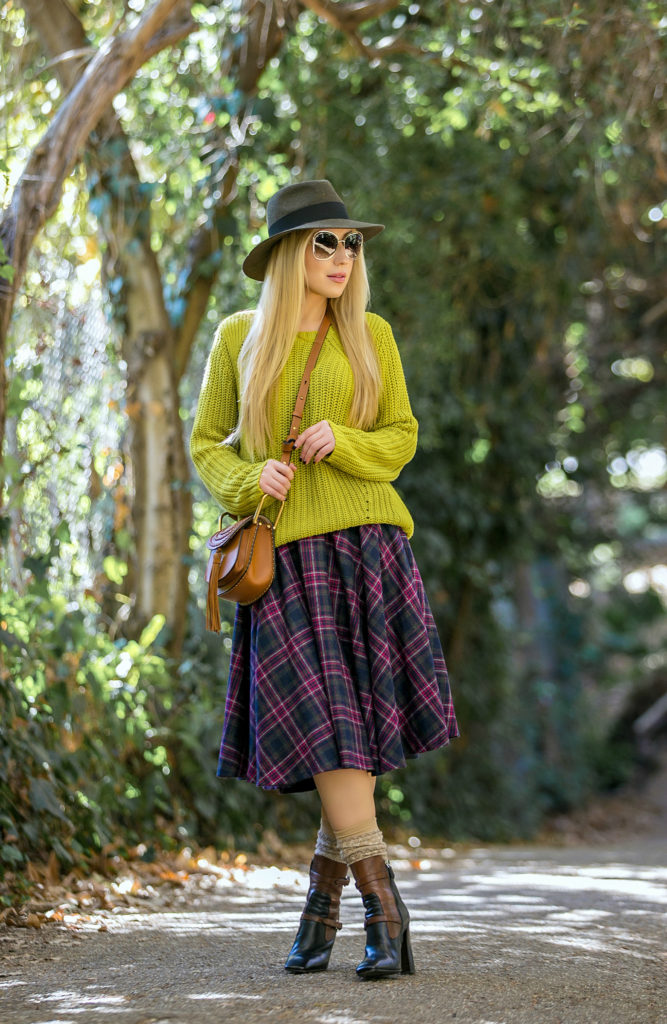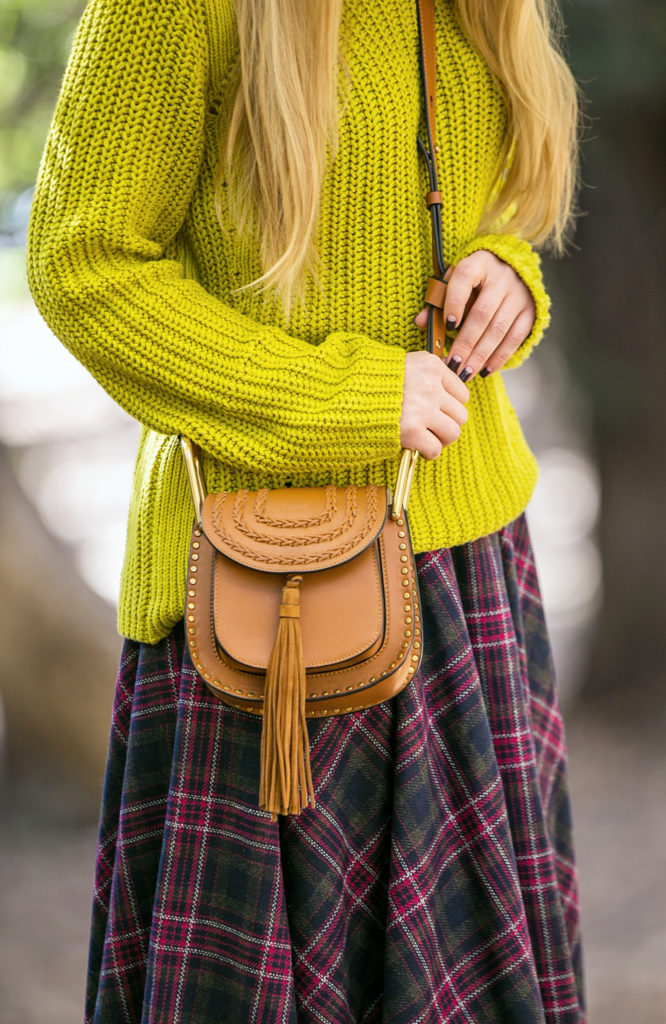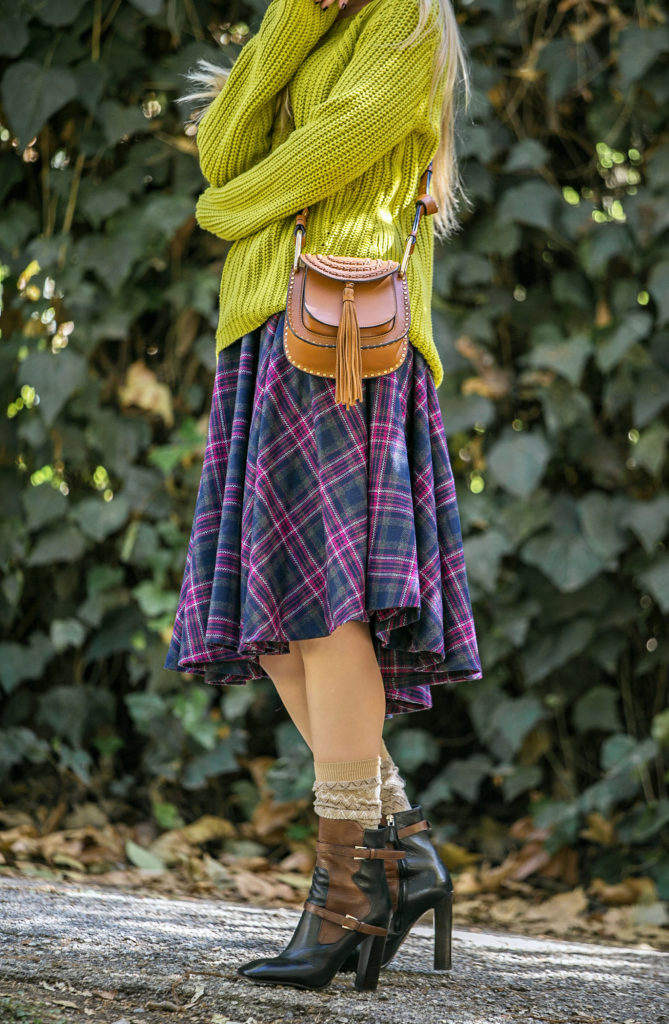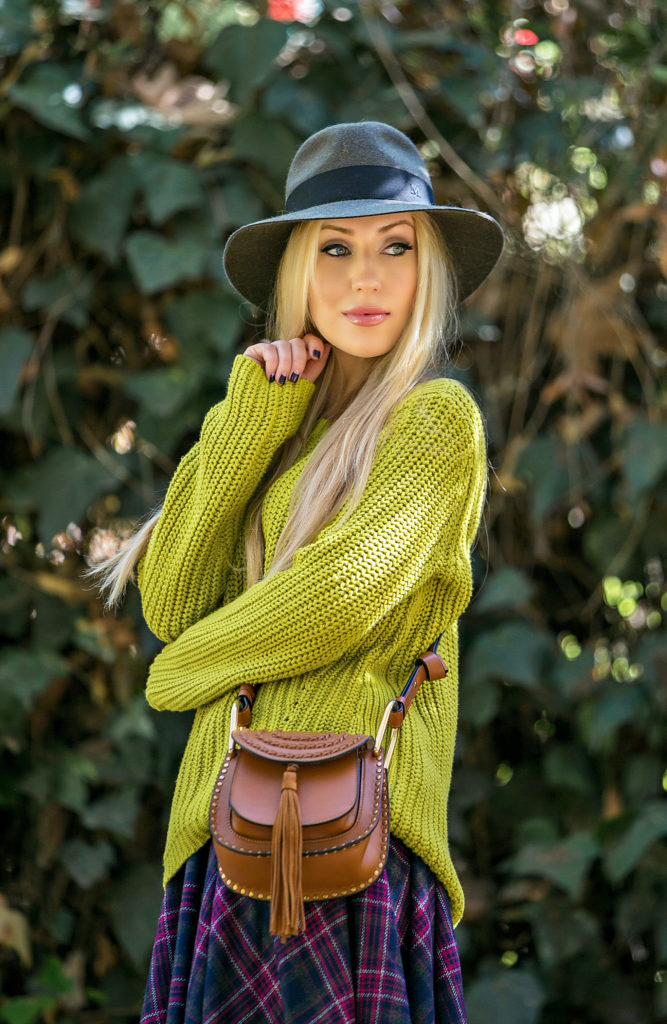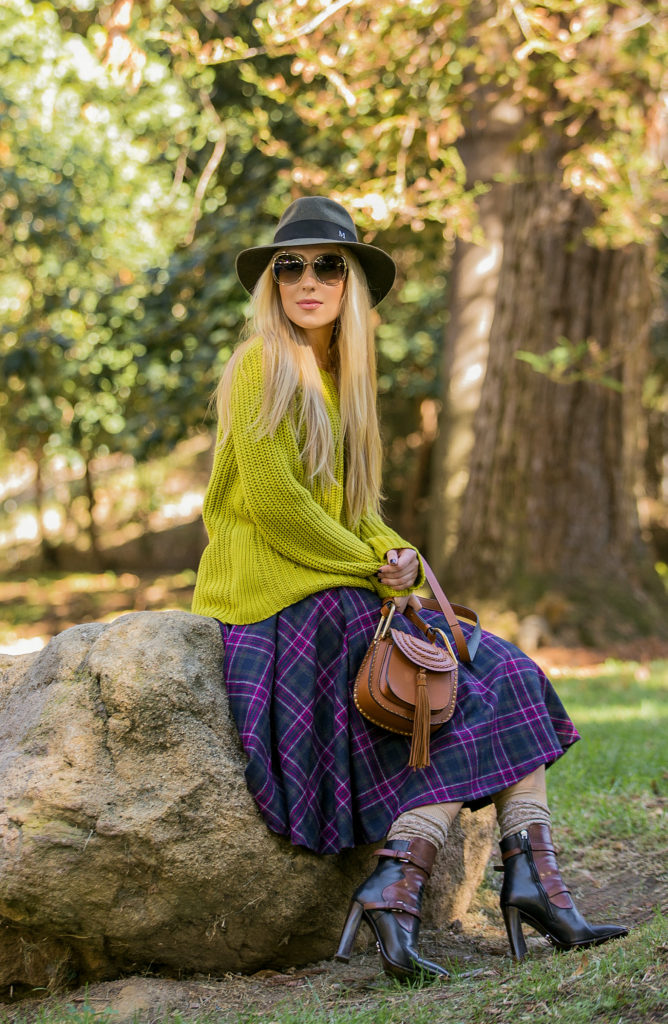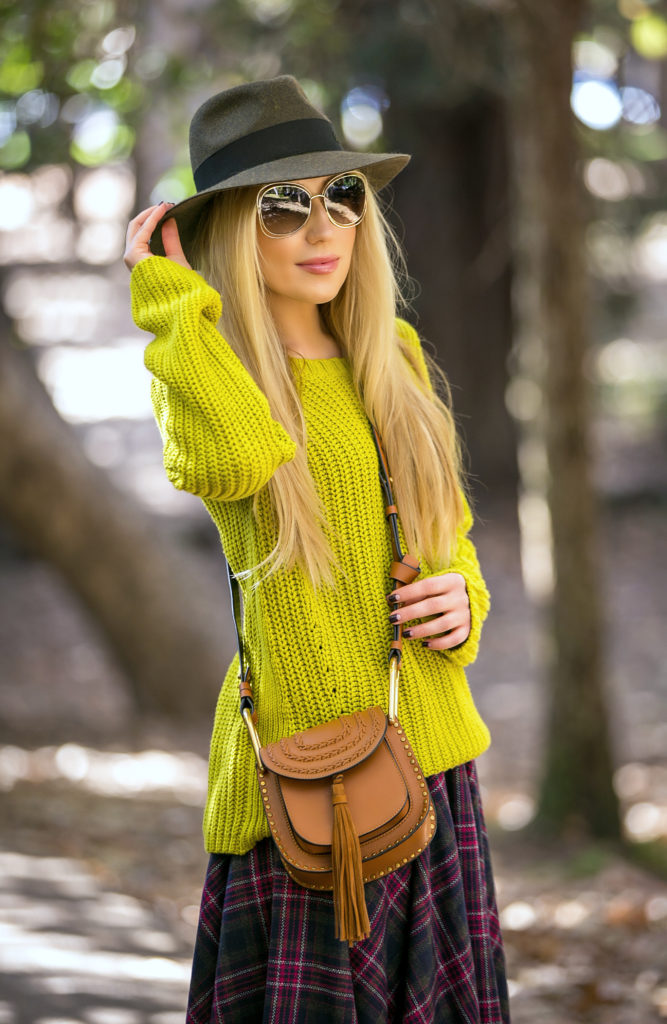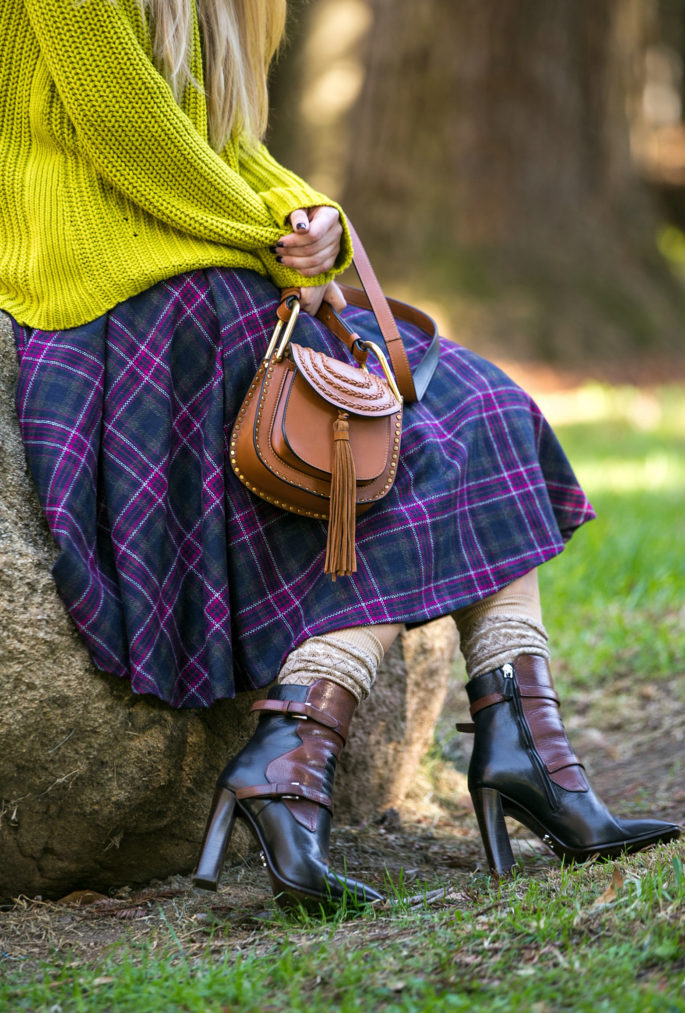 Skirt: Msgm (similar print) 1 | 2 | 3 | 4
Sweater: Jones New York (similar) 1 | 2 | 3
Bag: Chloe 1 | 2 | 3 | 4
Boots: Prada current favorites 1 | 2 | 3 | 4
Hat: Maison Michel 1 | 2 | 3
Sunglasses: Chloe 1 | 2 | 3
Socks: Missoni 1 | 2
Lips: Givenchy in Beige Champagne with Urban Decay Rule34
Weather in LA has been quite moody so far this winter with a lot of rain and chilly temperatures at night. That's why layers are the way to go.  On most days, you can probably get away with bare legs, some warmer footwear and layered top, but at night you will definitely need to be ready to get a little bit more creative if you want to brave the same ensemble and  you are on the go.
One alternative to tights that come handy to me on casual day runs have been tall socks. You can scrunch them down in the daytime and pull them up for more coverage once needed in the evening. If you have a place to store a jacket or a coat while managing your daily routine – like your car – then it's convenient. In case you live in a city or a place where public transportation is the only option, I would recommend keeping a chunky scarf as a great layering alternative or a thin but warm, natural-material sweater or cardigan in your bag that can keep you toasty.
How do you brave cool temperatures?  
Photography by Janice Reinold of Chasing Hiromi Photography