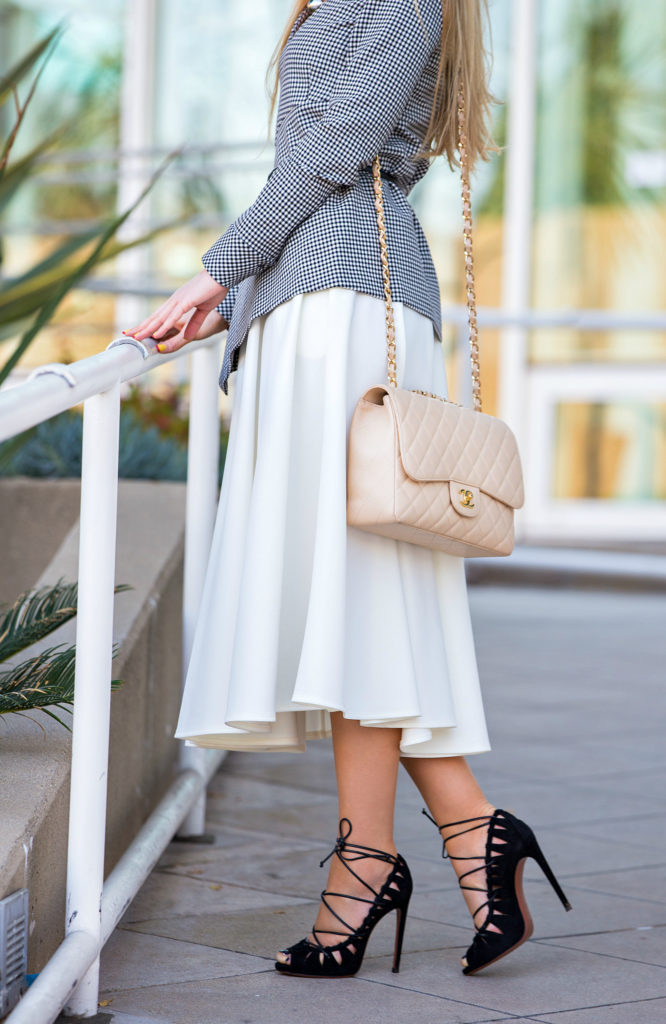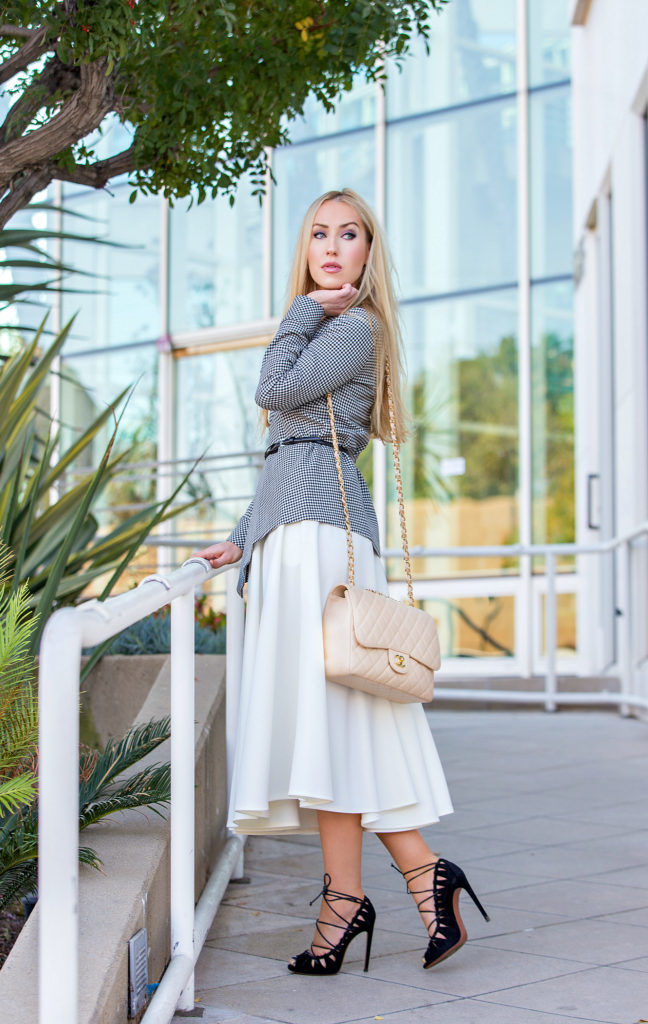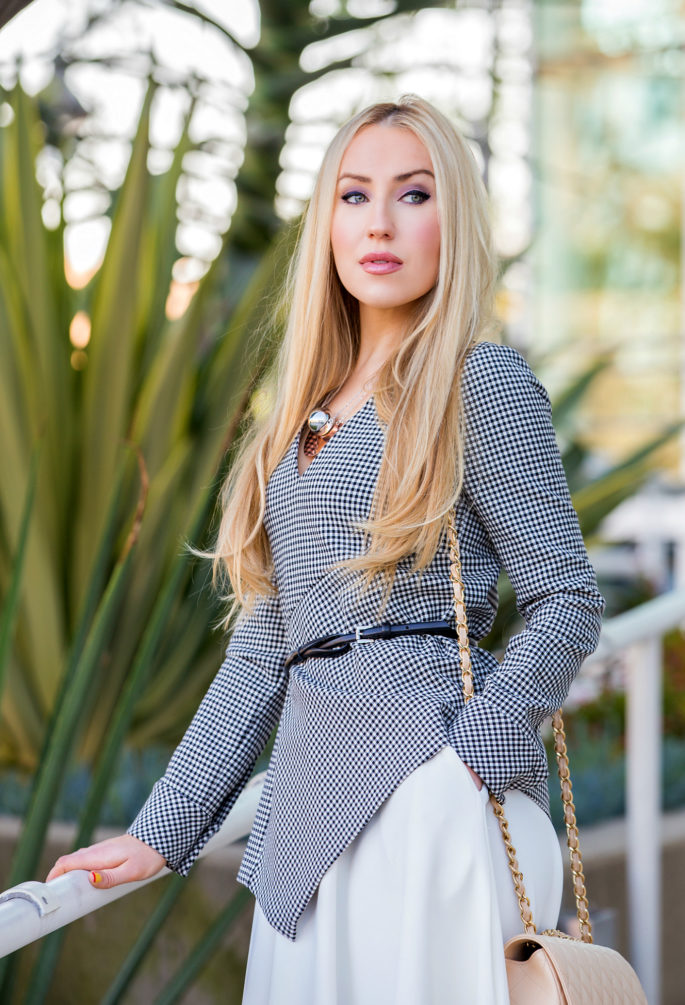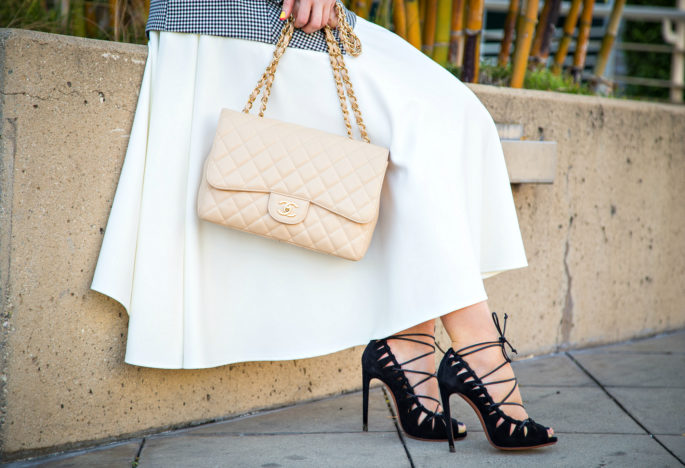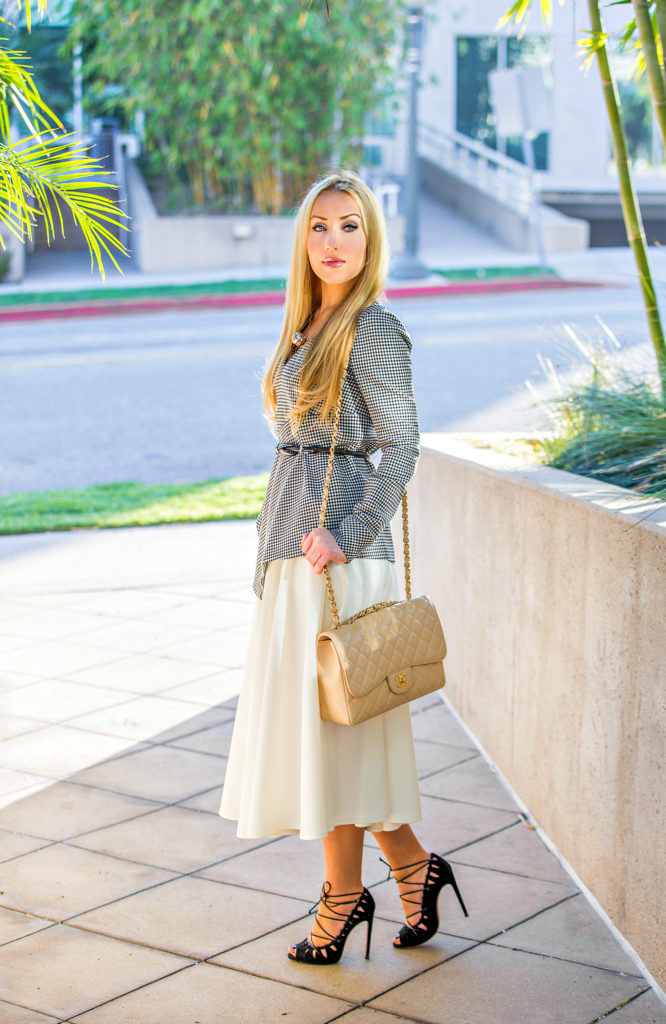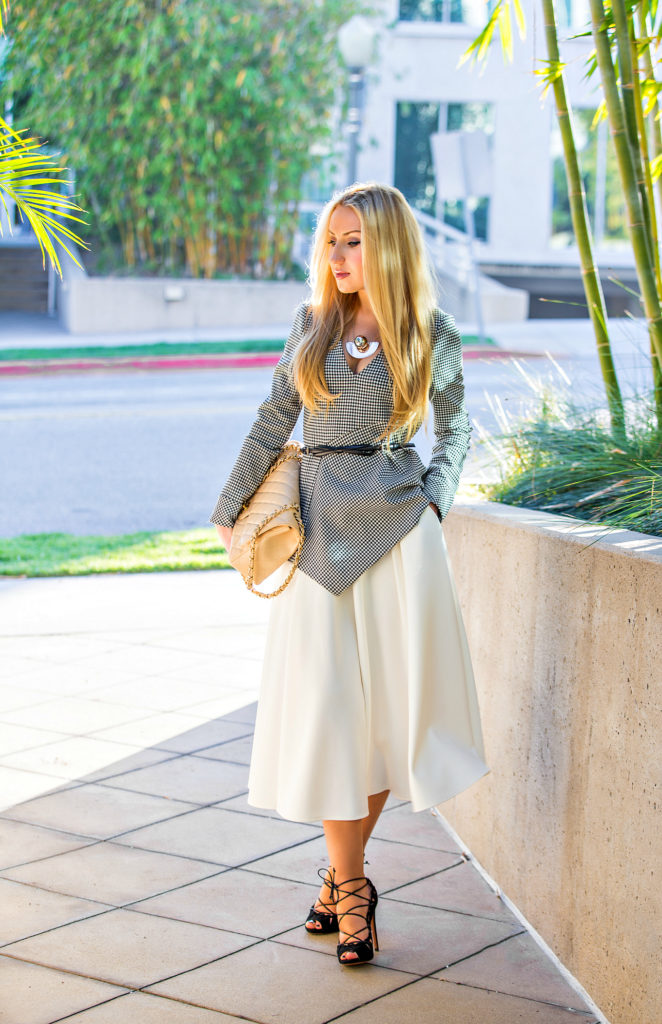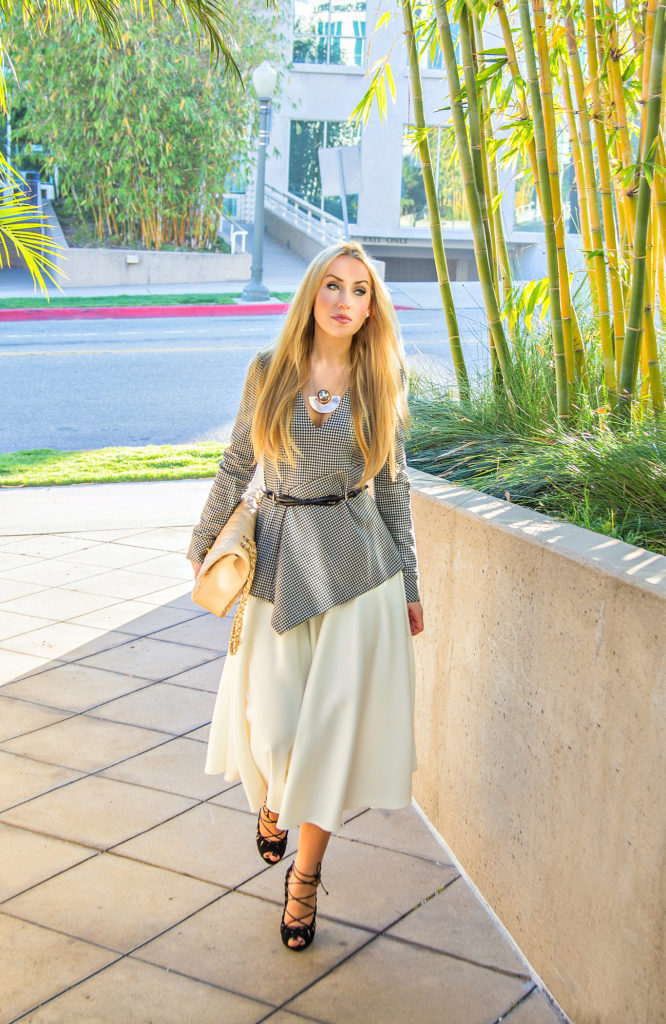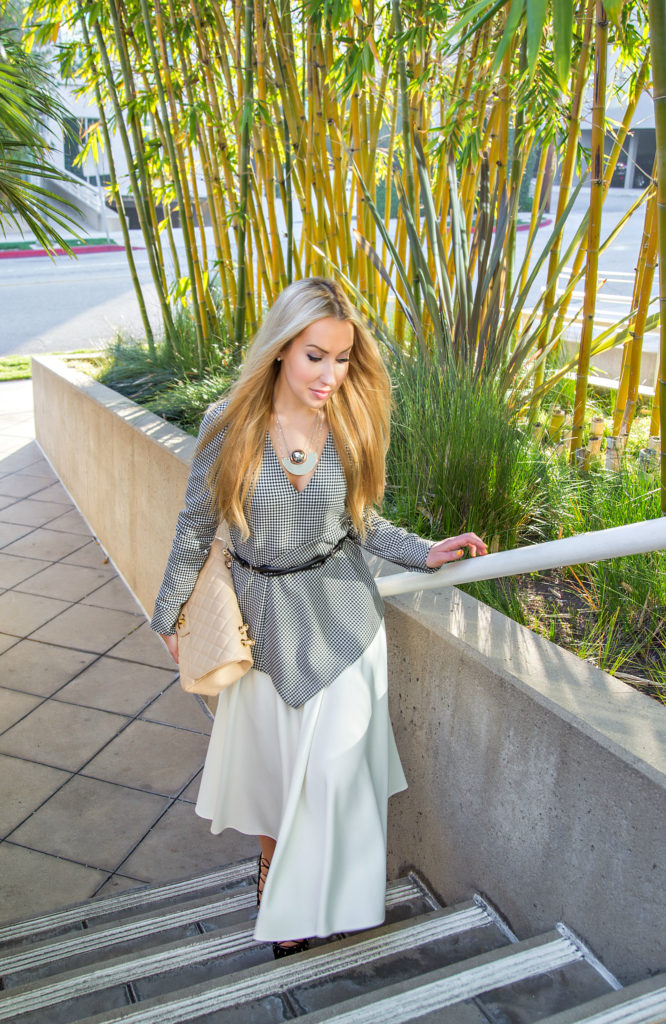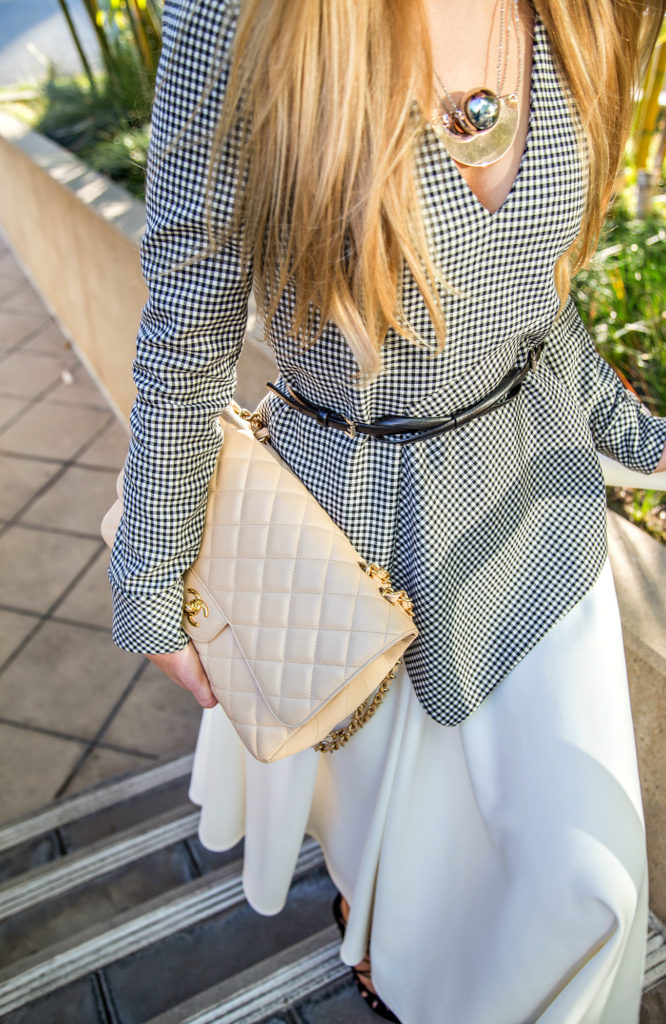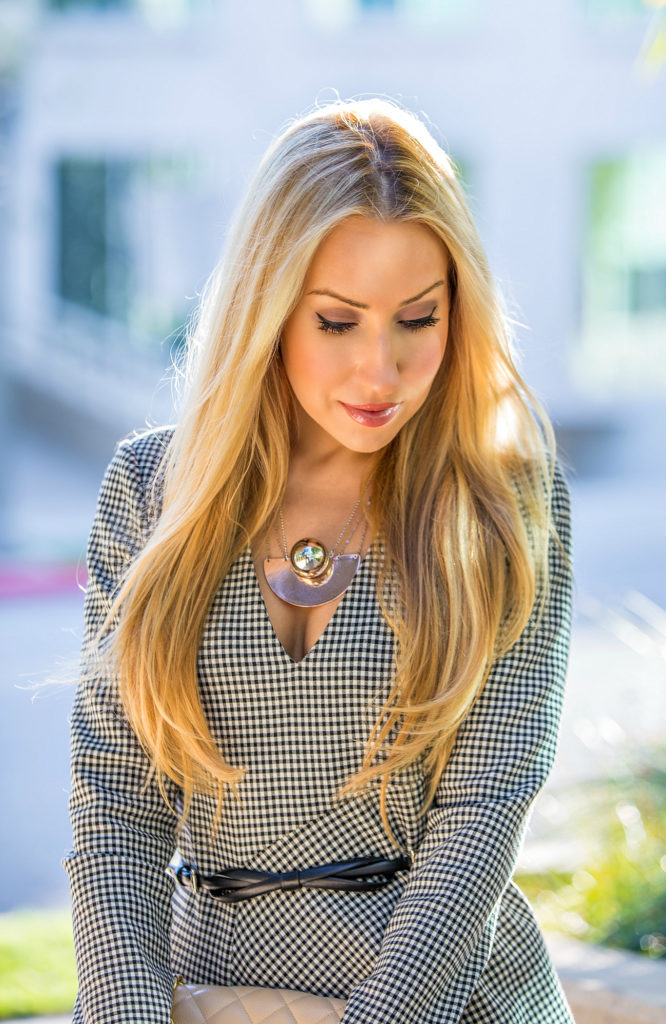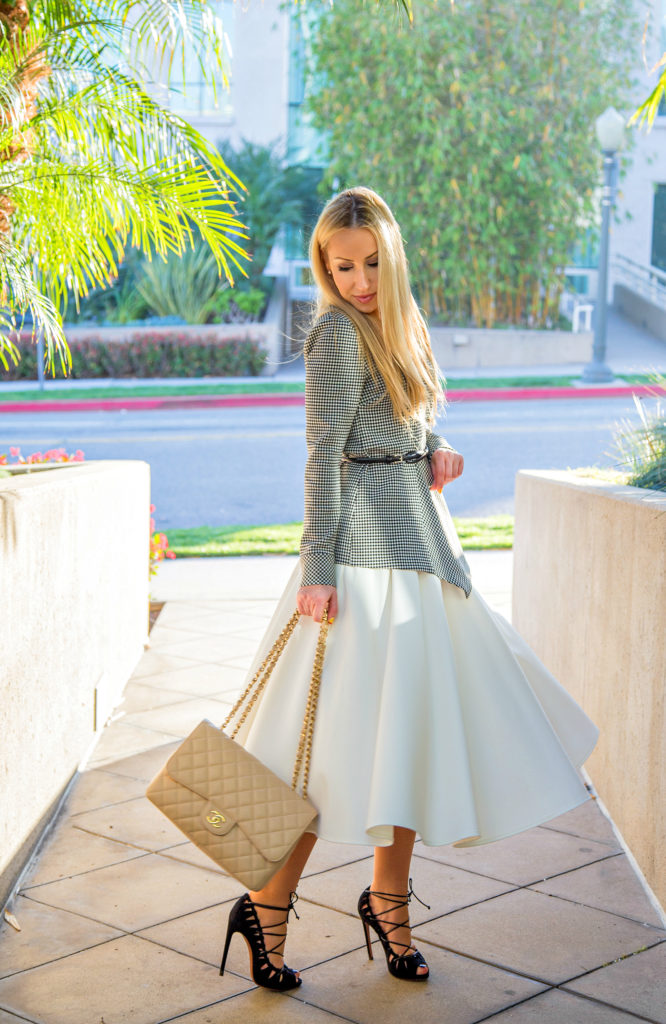 Skirt: Asos (similar) 1 | 2 | 3
Top: Zara (past season) from the current collection similar print 1 | 2
Sandals: Alaïa (similar) 1 | 2 | 3 also love 4 | 5
Belt: Sandro Paris (similar) 1 | 2
Bag: Chanel (similar style) 1 | 2  | 3
Necklace: H&M
Lips:CLINIQUE Chubby Stick Lip Balm in Graped- Up and Clarins Colour Quench Lip Balm
Finding a perfect pair of lace up sandals that can be dressed up or down, but which don't look too hippie or are not gladiator style, was my goal. There were some that had a pretty lace detailing, but the heel would be too short or they would have something that didn't quite appeal to me.
When this pair of pumps popped up on the Outnet I didn't hesitate. They are by my beloved Alaïa (Mr. Alaïa never fails at least in my book) and they just looked so understated and elegant. Alaïa is known for his skyscraper heels but they are the most comfortable ones and you can literally run marathon in them. Okay, maybe not quite, but pretty close!
Alaïa's shoes can be really hard to find, especially online. Most of the time the stock is only carried in stores, so you will need to check with your local Barneys, Neiman Marcus or Saks.  As for international and online shopping you can spot Alaïa at Browns, Outnet, Net-a-Porter and Yoox. 
Photography by Janice Reinold of Chasing Hiromi Photography