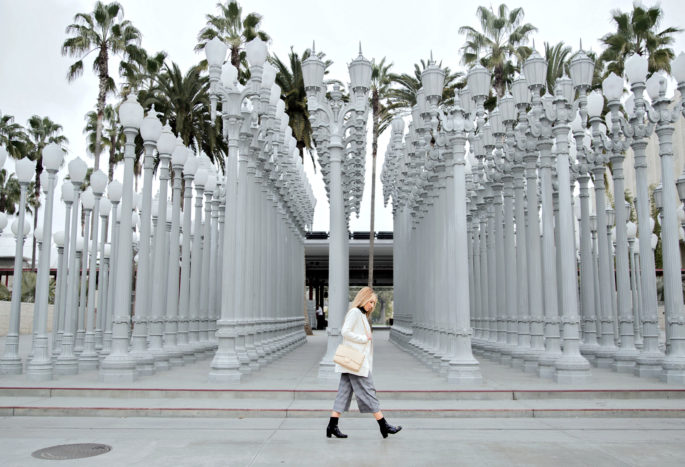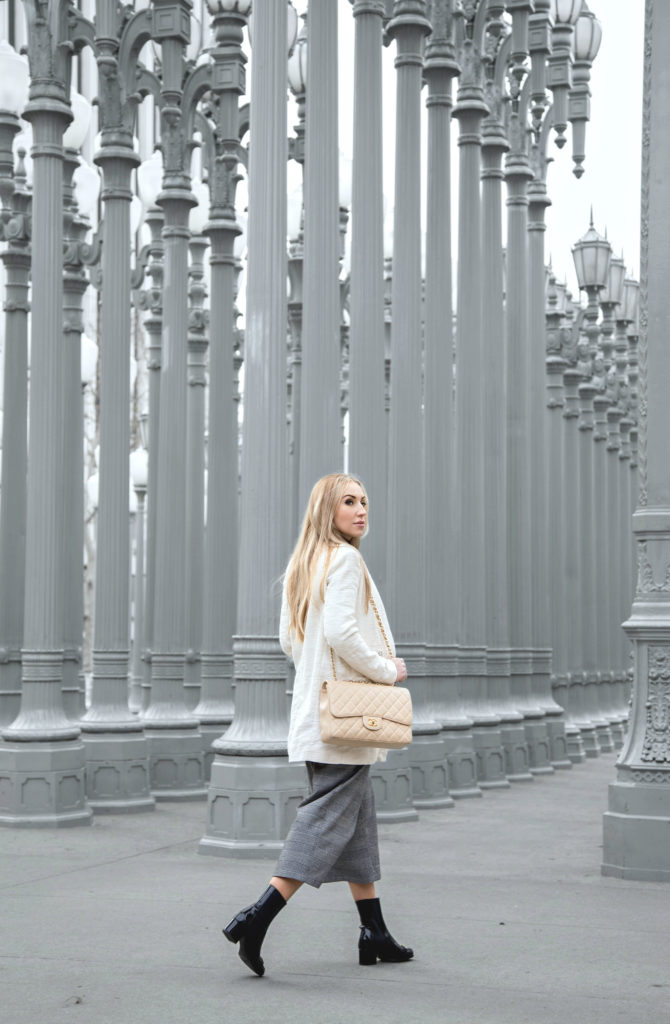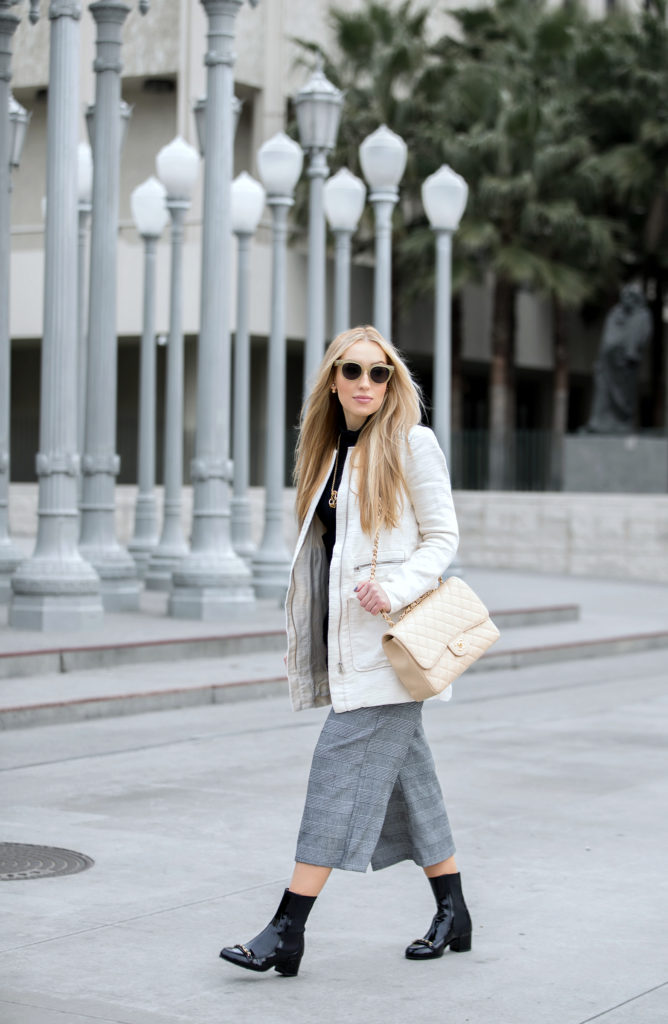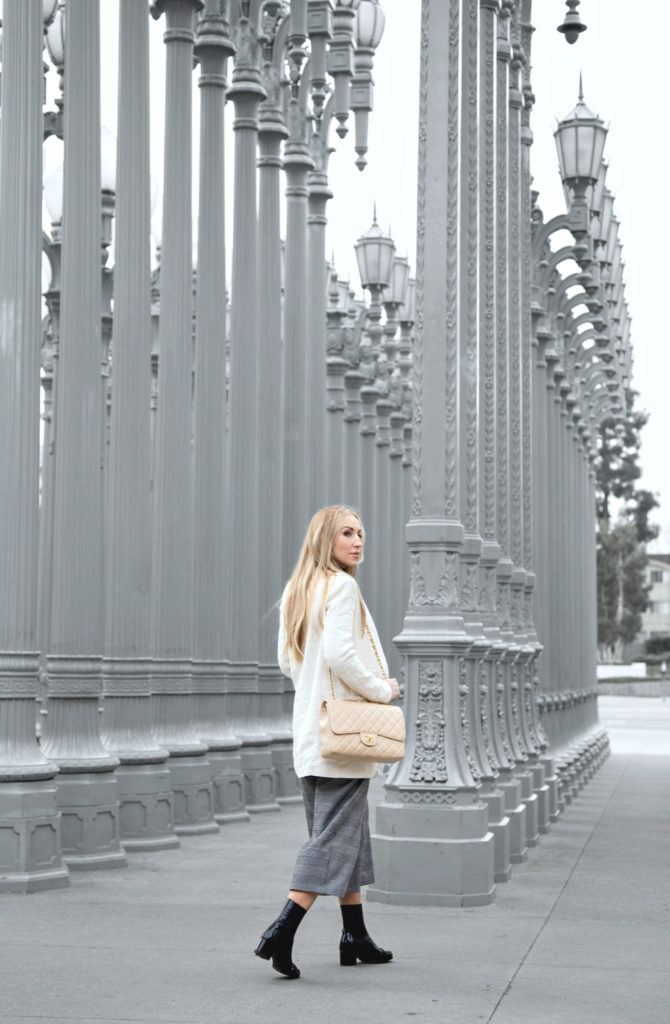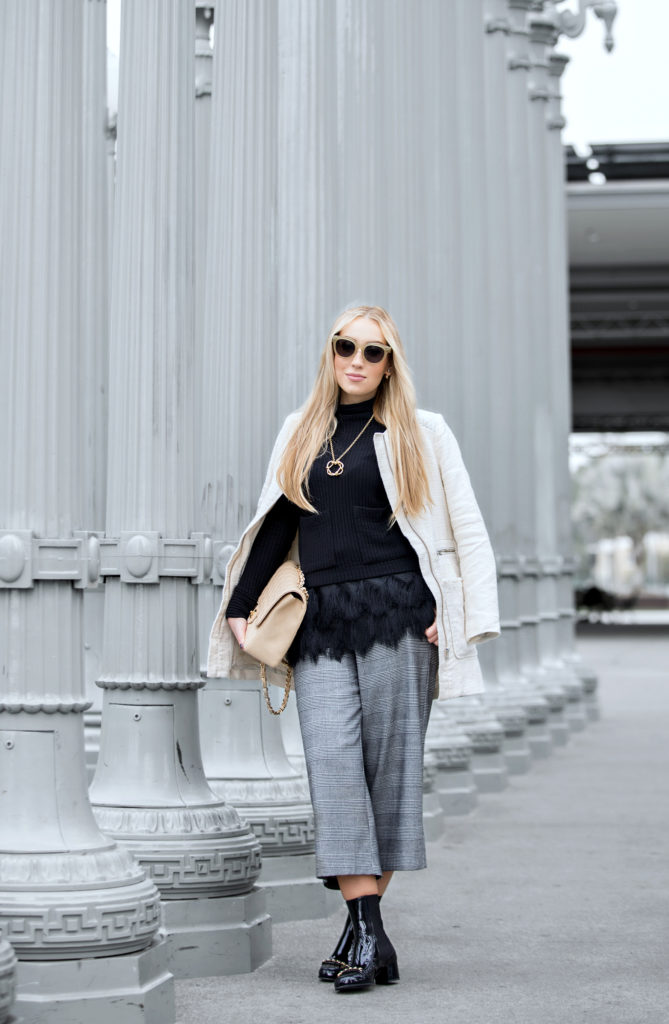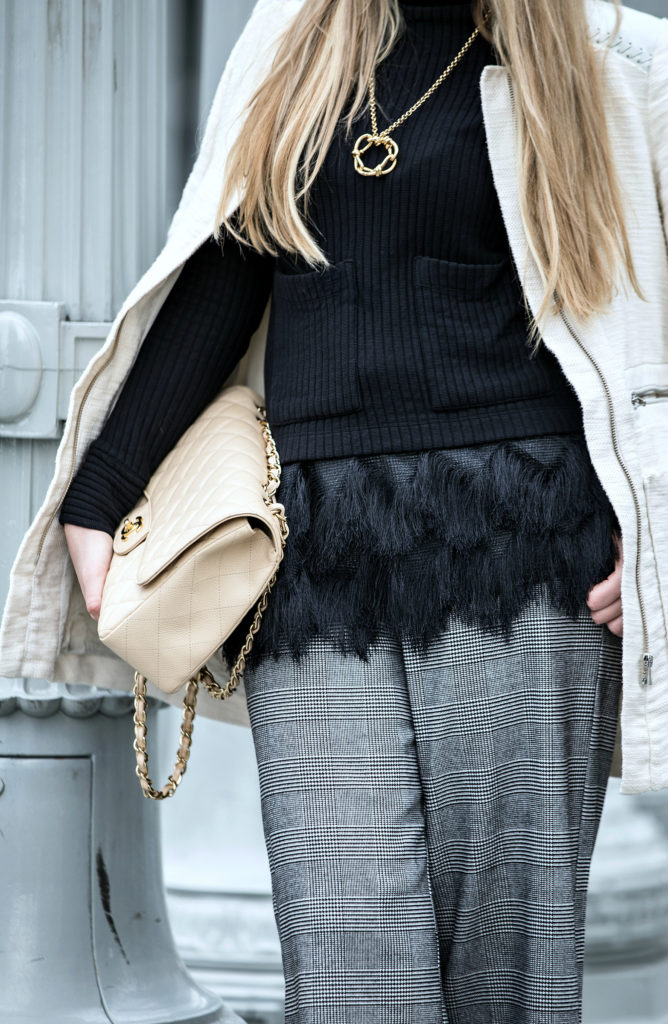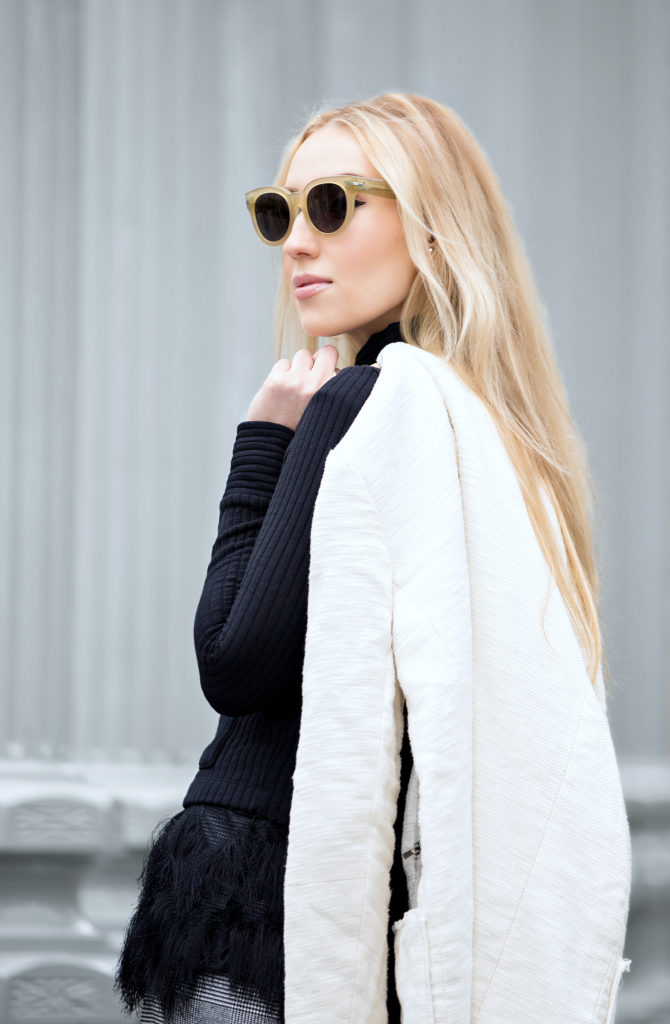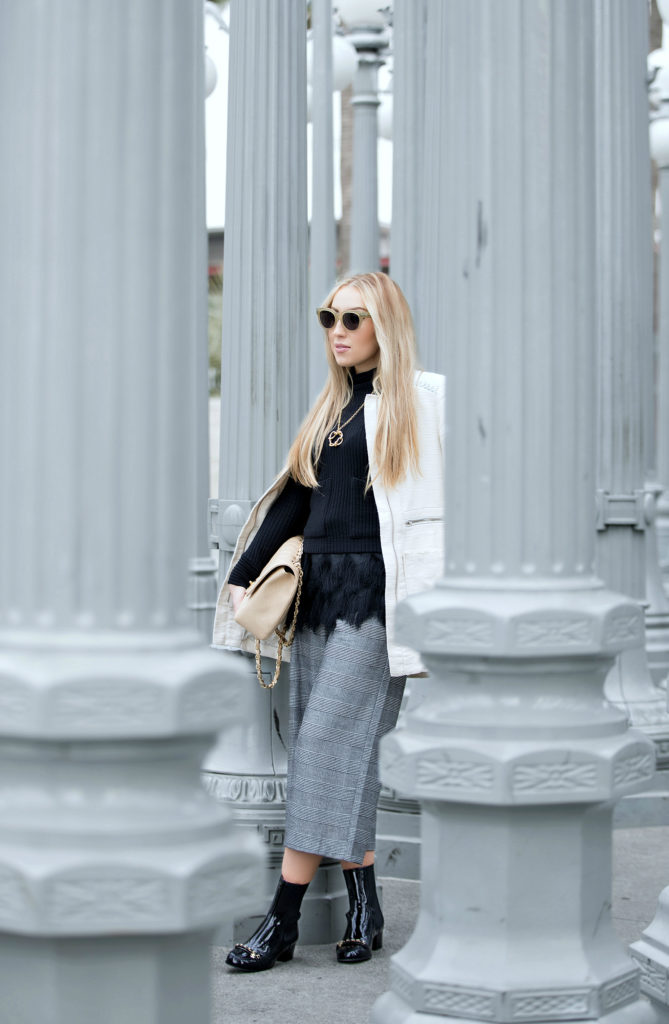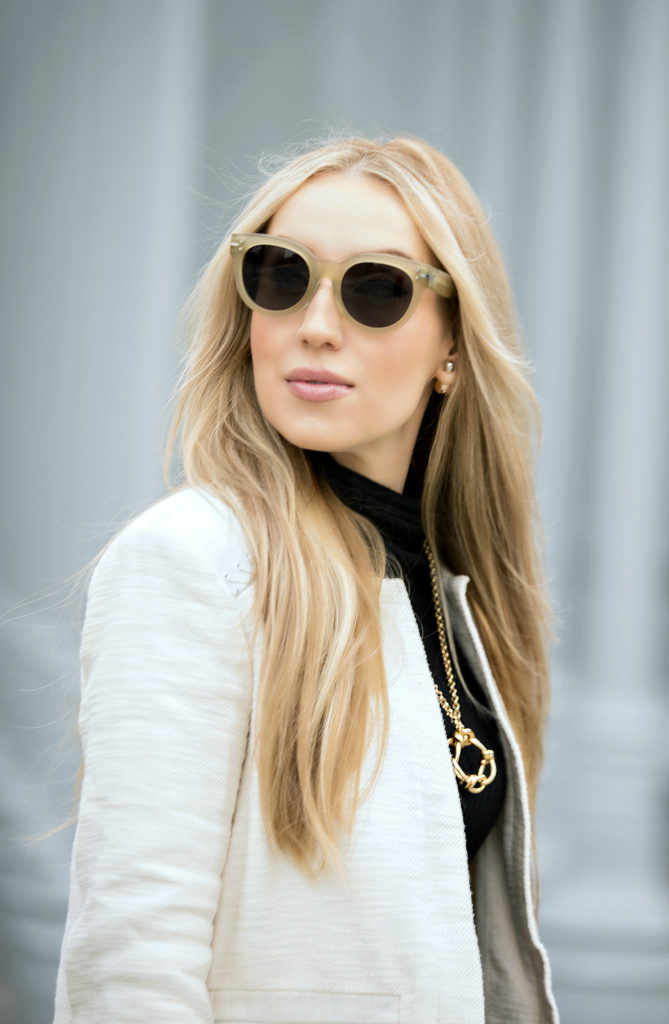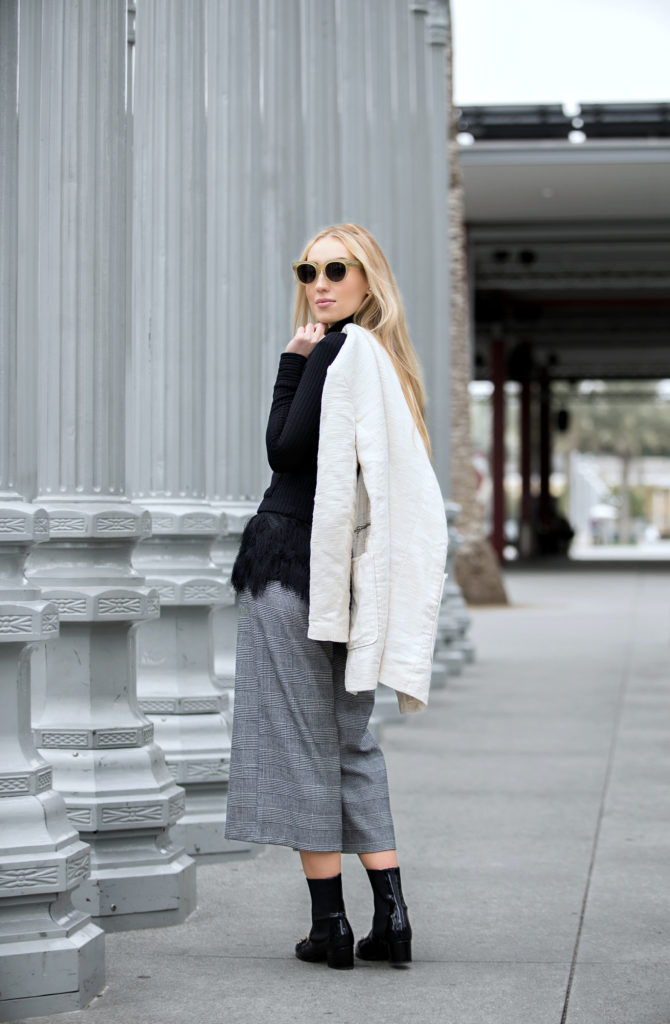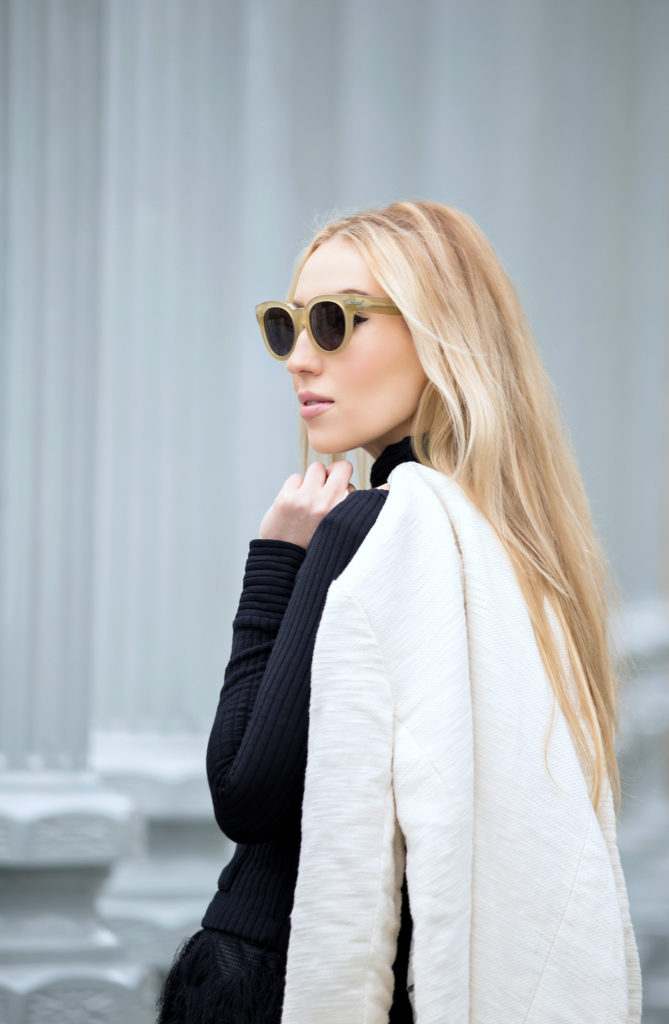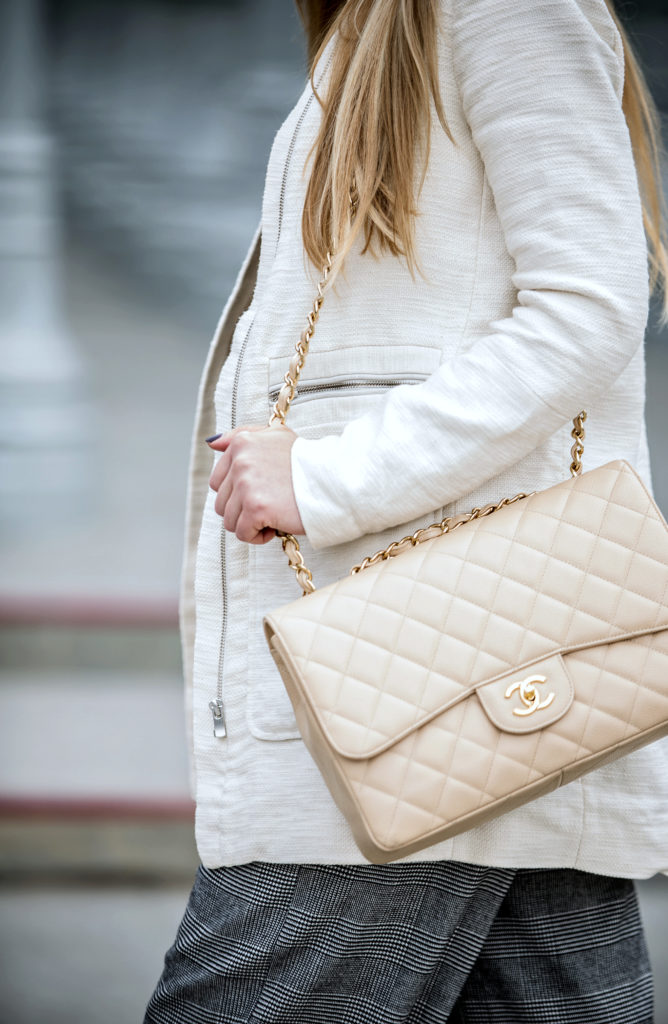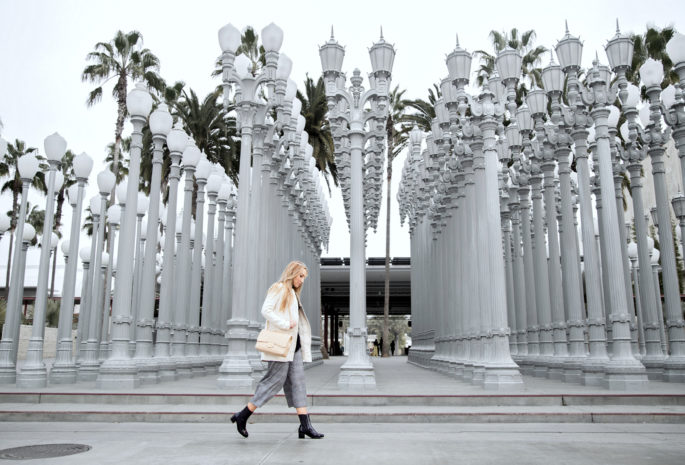 Coat: Maje similar light coats for spring: 1 | 2 | 3
Boots: Chanel currently available picks 1 | 2 | 3 | 4
Culottes: Zara 1 | 2 and 3 | 4
Tank: Banana Republic
Turtleneck: Zara similar
Bag: Chanel quilted style bags 1 | 2 | 3 | 4
Sunglasses: Celine 1 | 2
Necklace: Balenciaga current 1 | 2 | 3
I love playing a tourist in the city I call home. Be it with friends, family visiting from out of town or just having it at my own disposal, LA has so much to discover and rediscover. From parks, familiar cafes and corners, museums, art galleries and of course the beach with its picturesque views and one of a kind sunsets at dusk – it just never gets old.
One of my favorite places in LA is LACMA and their infamous Urban Light installation. I can stop by it on any day and time and pop into the museum or just take a quick peek at the facade. It's just one of those places for me, and if you happen to visit LA, in case you haven't already, stop by LACMA and take a glance for yourself! It is definitely a must!
Photography by Janice Reinold of Chasing Hiromi Photography