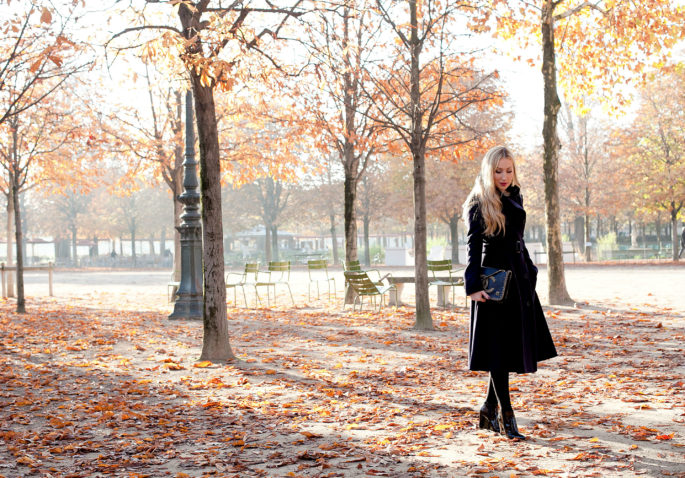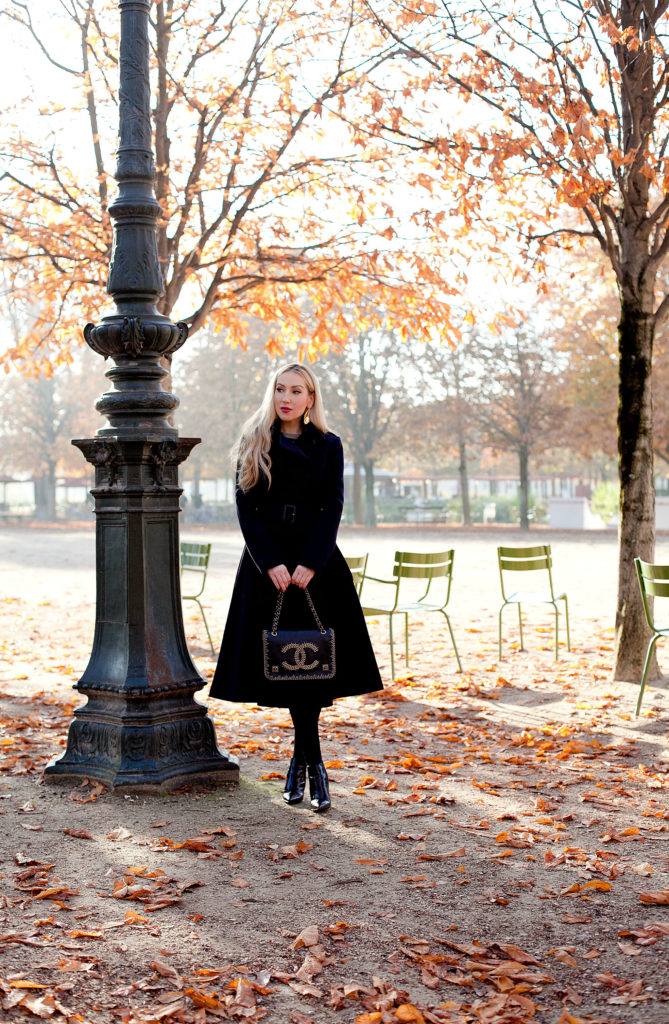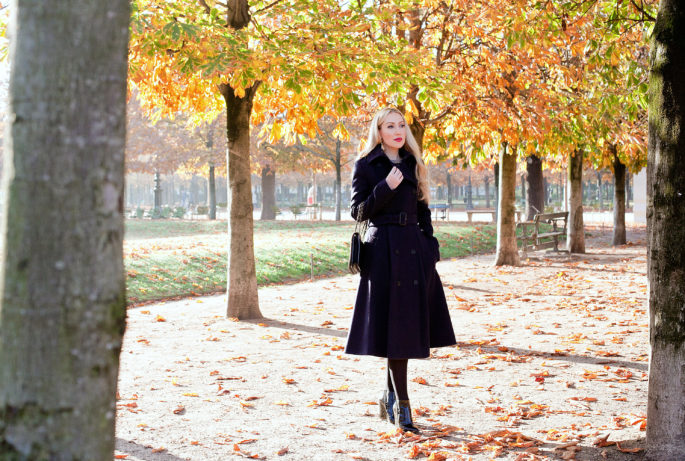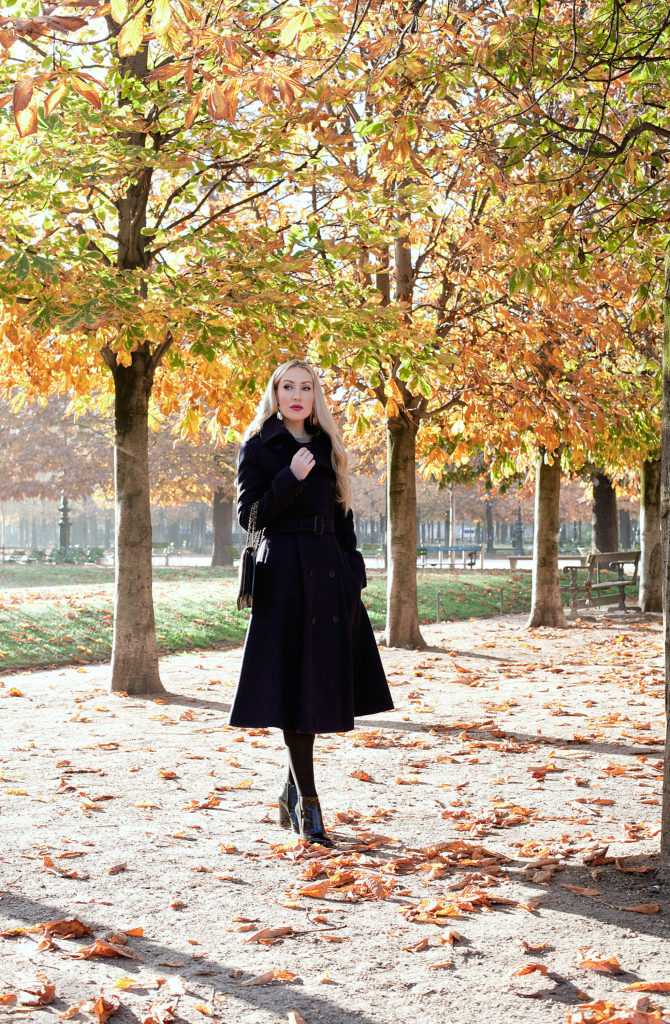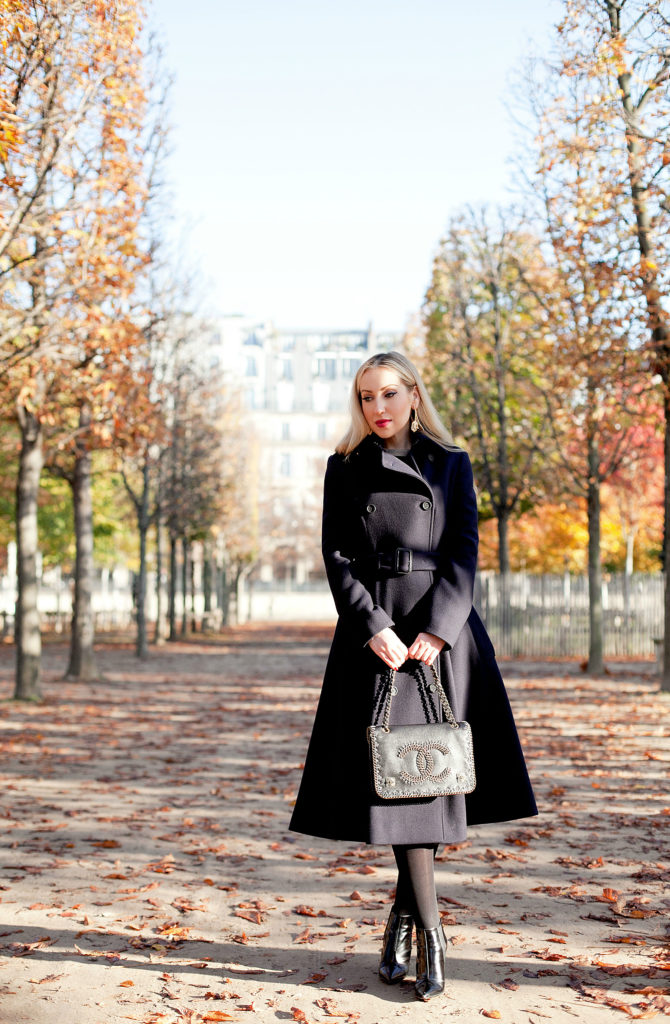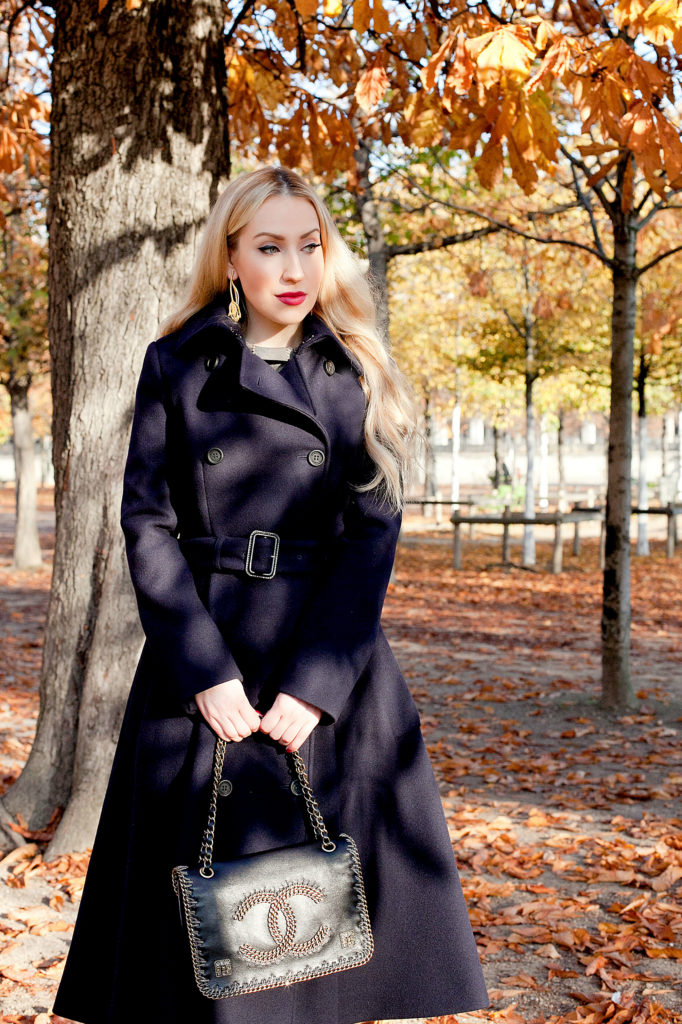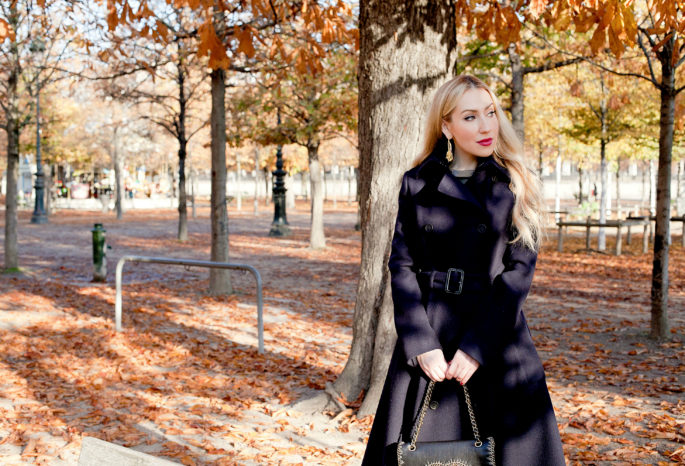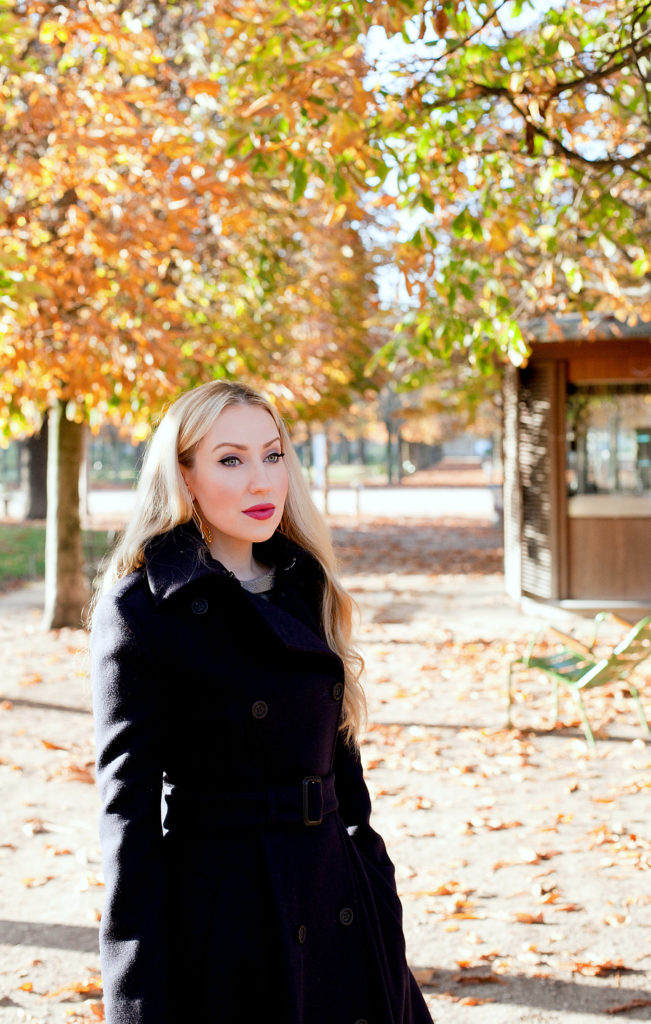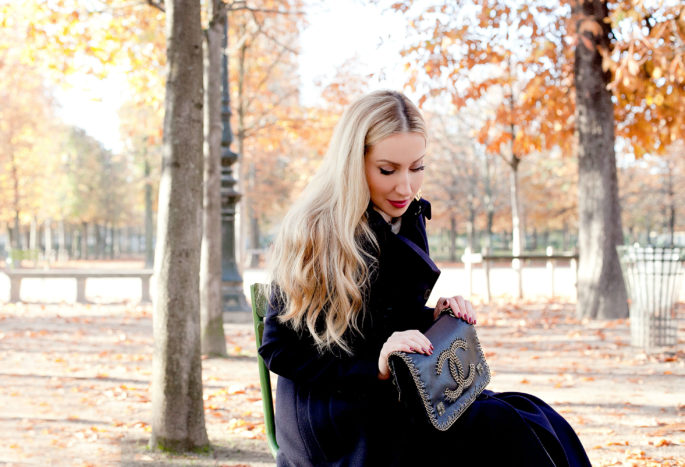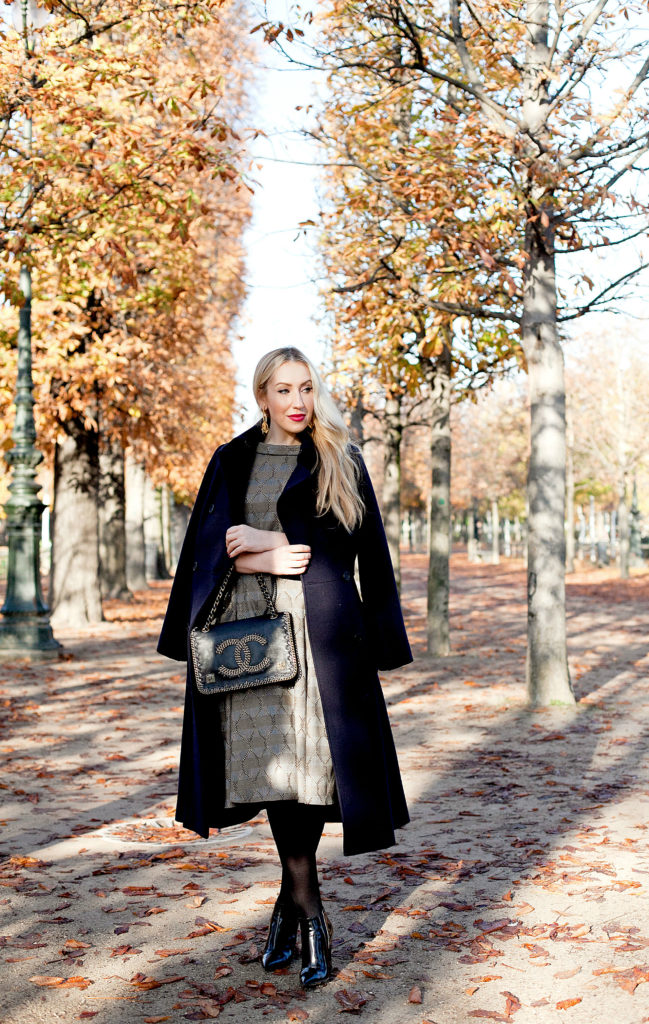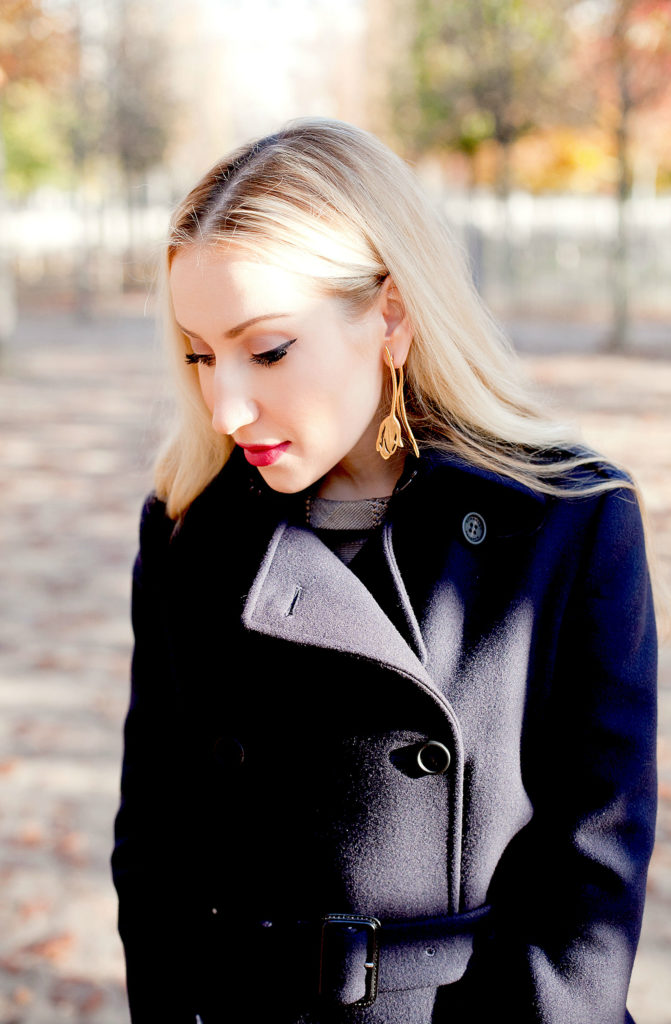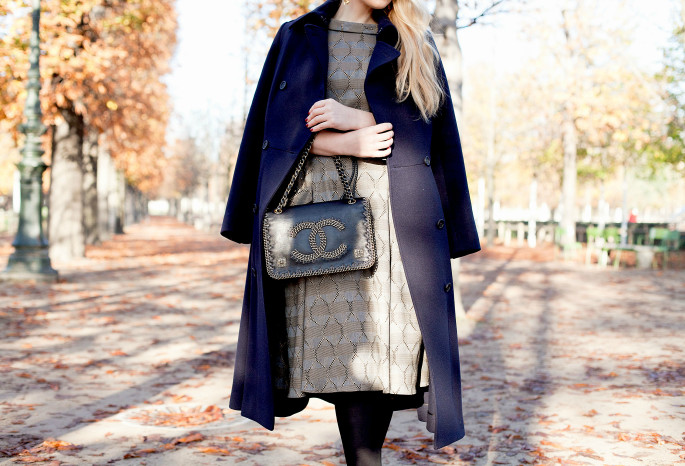 Dress: Fonje ( tweed dress picks ) 1 | 2 | 3
Coat: Burberry Prorsum (current favorites) 1 | 2 | 3
Boots: Burberry (similar wedge style boots) 1 | 2 | 3
Bag: Chanel (similar statement bag picks) 1 | 2 | 3 | 4
Earrings: Oscar de la Renta carnation version 1 for new season and these tulips
Hello there! I know it is a little bit out of the blue since it is still February on the calendar and I am sharing a post with a fall palette and backgrounds today on here. 
This story was shot in Paris late in the fall by my dear Hana. The colors and seasons might throw you off, but as for the dressing part, it is still quite appropriate now since it was already pretty chilly in Paris during the time of the shoot in November, so here is a coat-focused outfit.
 And as always I am just happy to relieve memories from Paris and times spent with Hana are always a blast with some laughs during and some coffee and croissants that usually take place post-work. Can't wait to be back to my lovely Paris soon!
Photographer: Hana Predajnianska