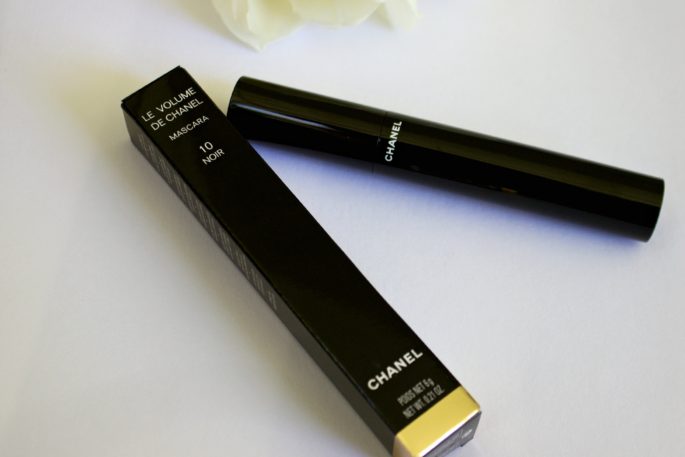 Long overdue make-up related update:). I am always hesitant to give my beauty and make-up feedback right away, since for me it's all about a good, long trial run for a product before recommending it. If it's made it to my kit and stayed there, then I am ready to share!

Today I wanted to talk about this mascara – 

Le Volume de Chanel

– since I have repurchased it quite a number of times. I think I am a good candidate to report on this specific beauty item since I am not particularly blessed with the fullest lashes. On that front, I have a decent length to start with.  Nothing close to Bambi lashes, but good enough for a base under mascara. My lashes do have the same texture as my hair, so they are quite thin but I do have quantity :). I have never tried any serums or treatments to change the texture or speed up the growth, but I do notice less of them fall out if I stick with a good nutritious diet and don't skip my eye cream routine (likely due to the the cream acting like a conditioner for lashes).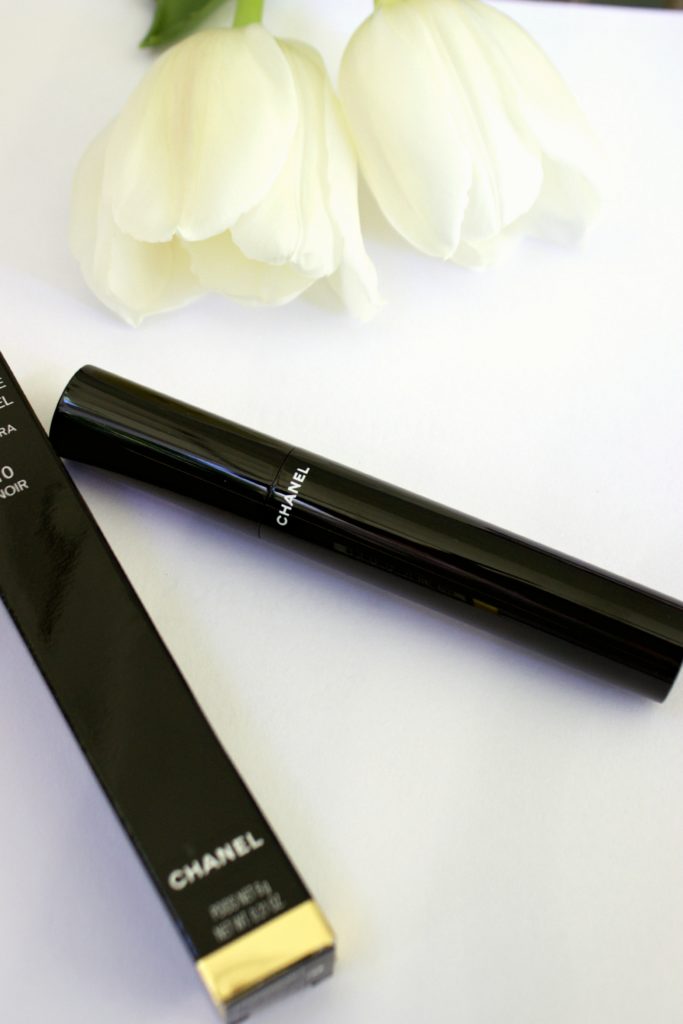 As long as I can remember, I have always been after mascaras with a lengthening effect rather than volumizing properties, which would be way too heavy and make quite a mess.
Another mascara that I have purchased several times is Volum' Express Falsies Flared Mascara by Maybelline since it always delivers good results at a great price point. However, it would always dry out faster than some of the higher end mascaras, so the amount of actual savings is debatable. I've also tried many different higher end mascara brands most of which I couldn't justify the price point of and therefore, didn't make my repeat buy list. Two that have stood the test of time, although somewhat flawed, are  MAKE UP FOR EVER Smoky Lash and Giorgio Armani Eyes To Kill Mascara.
The MAKE UP FOR EVER Smoky Lash has a strong makeup/chemical smell, which is a little bit of a put off, but it does deliver great results. The Giorgio Armani Eyes To Kill Mascara is slightly lacking on depth of color, in my opinion.  It doesn't seem to be as dark of a black, the shade I most commonly use, compared to other mascara products I have tried.  However, it excels in enhancing volume.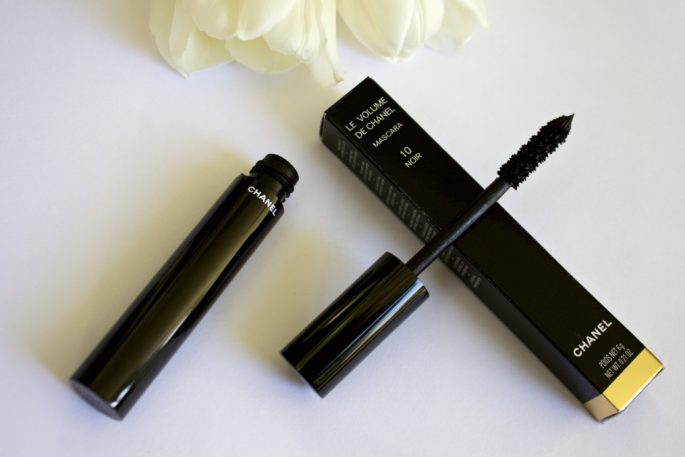 Now on to my favorite – Le Volume de Chanel. This mascara lasts a really long time without drying or losing its effect, so although on the pricier side, the cost balances itself out. What I like most about it is that it would give my lashes a lasting curl, which I don't have naturally, while coating the lashes in a shiny deep black veil. It does what I would expect all volumizing mascaras to do, creating the illusion of soft, flexible, lush and fuller lashes. It also doesn't irritate my sensitive eyes and stays smudge-free throughout the day. 
If are looking for a new mascara to try out I definitely recommend looking into the Le Volume de Chanel.