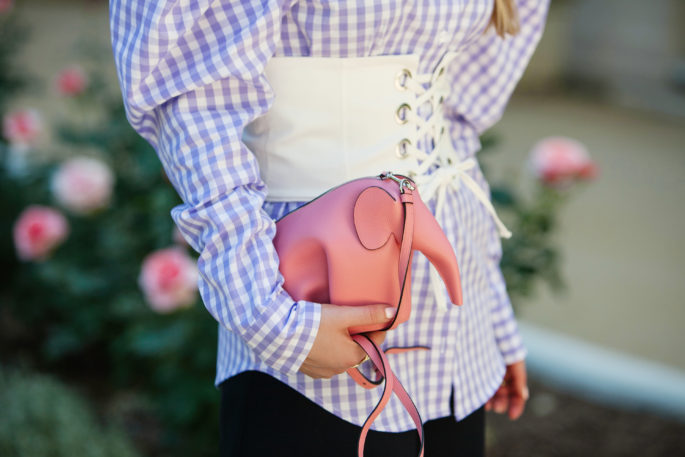 When you happen to find certain pattern in a certain color that you adore, it's definitely a match. Pretty gingham is a nice welcome to the warm weather seasons, and I definitely can't refuse another number in my favorite print, especially if it is in Lilac or pretty much any powdery, pastel hues.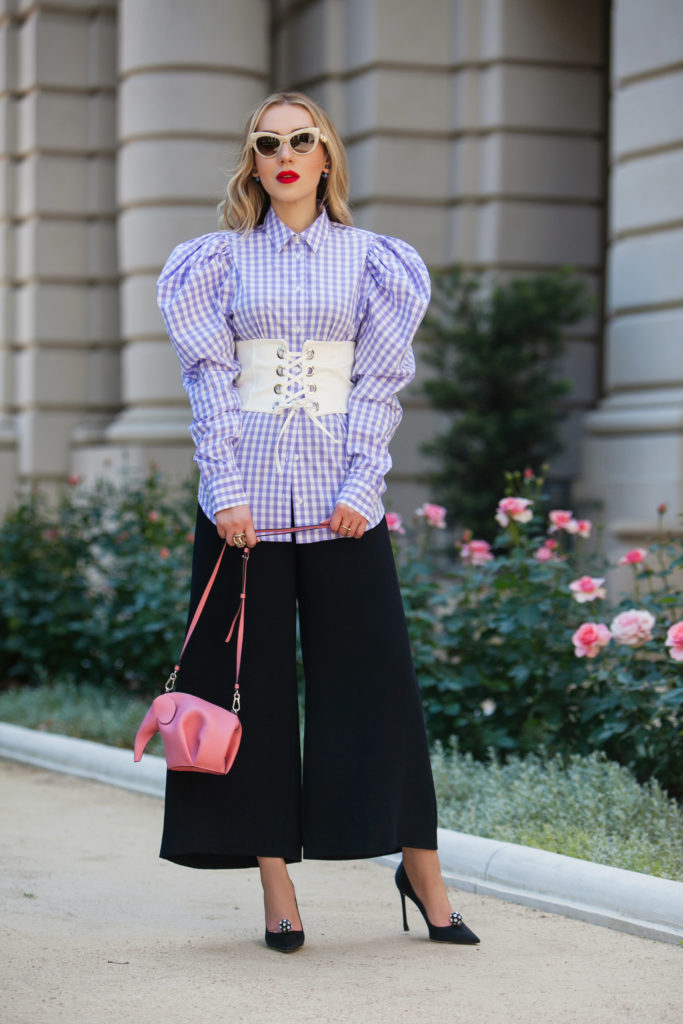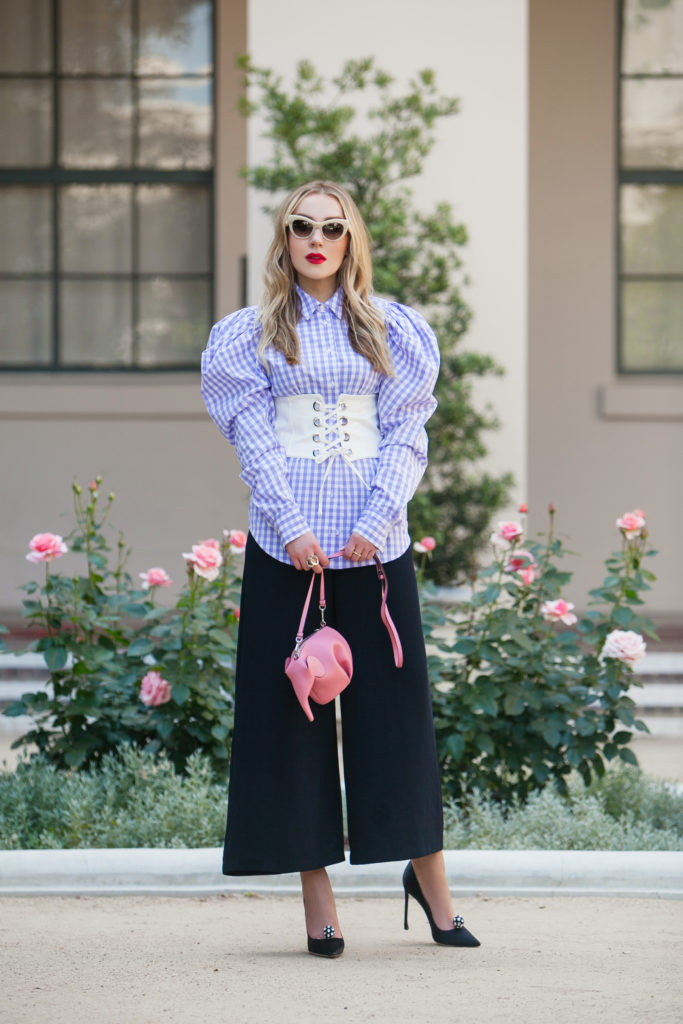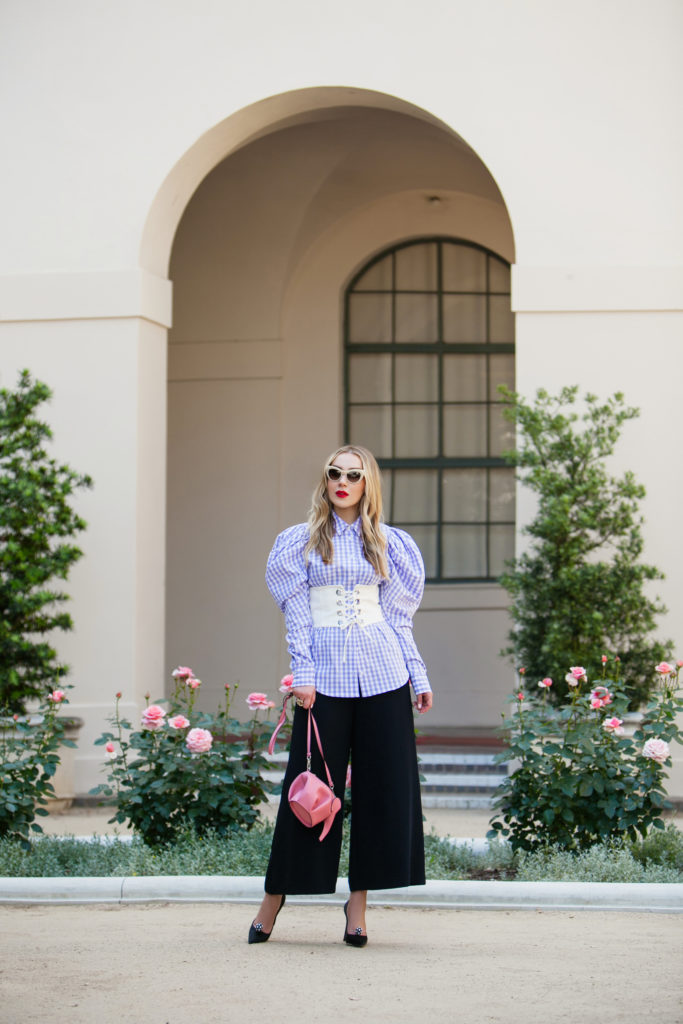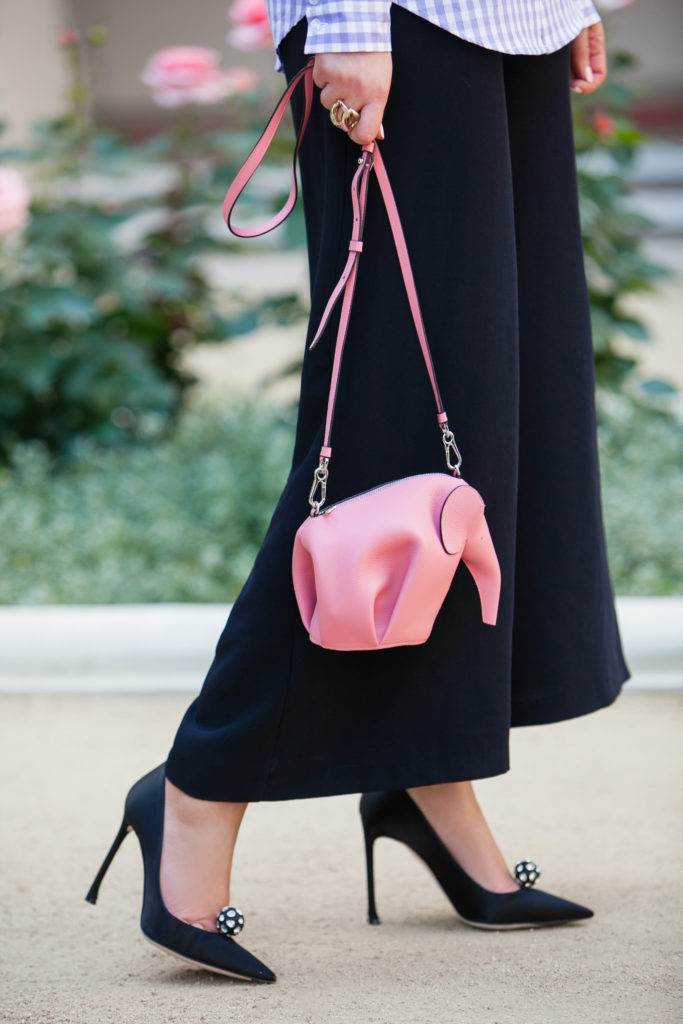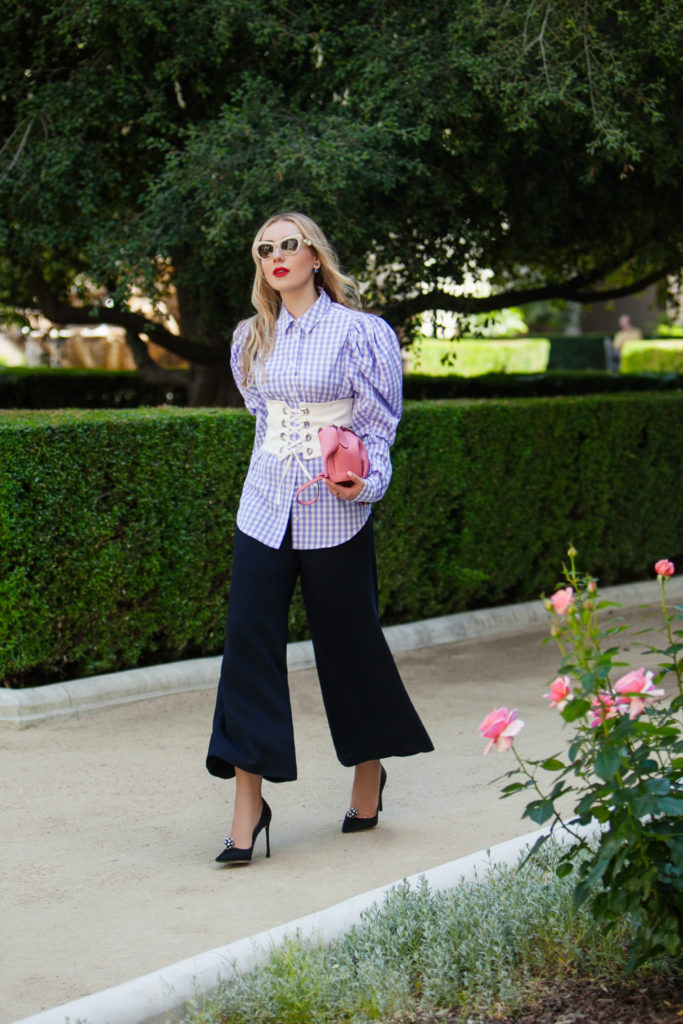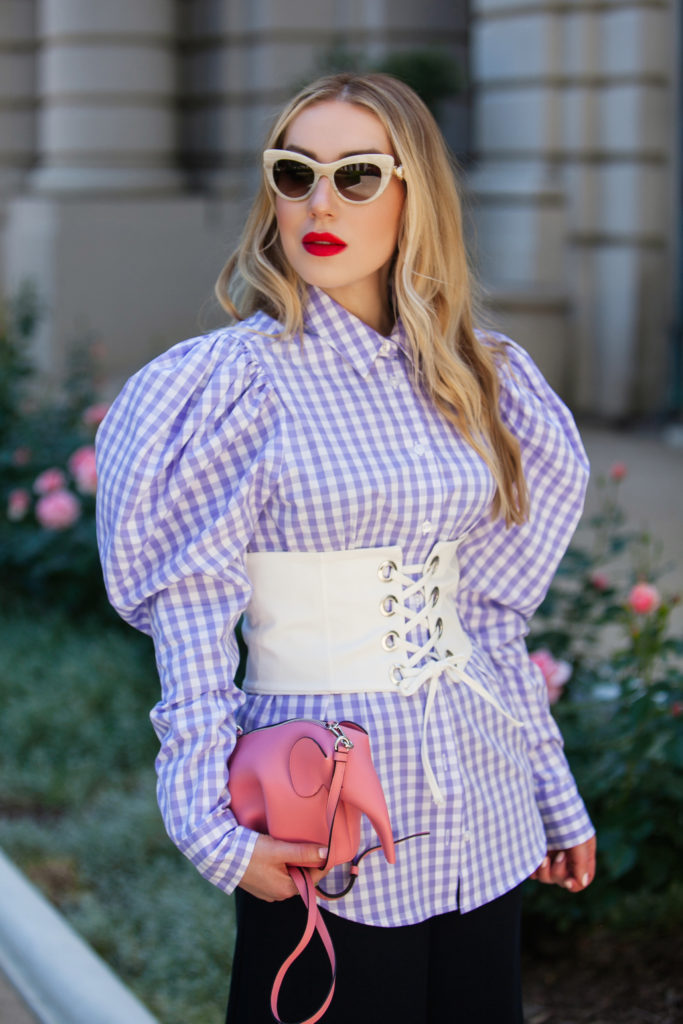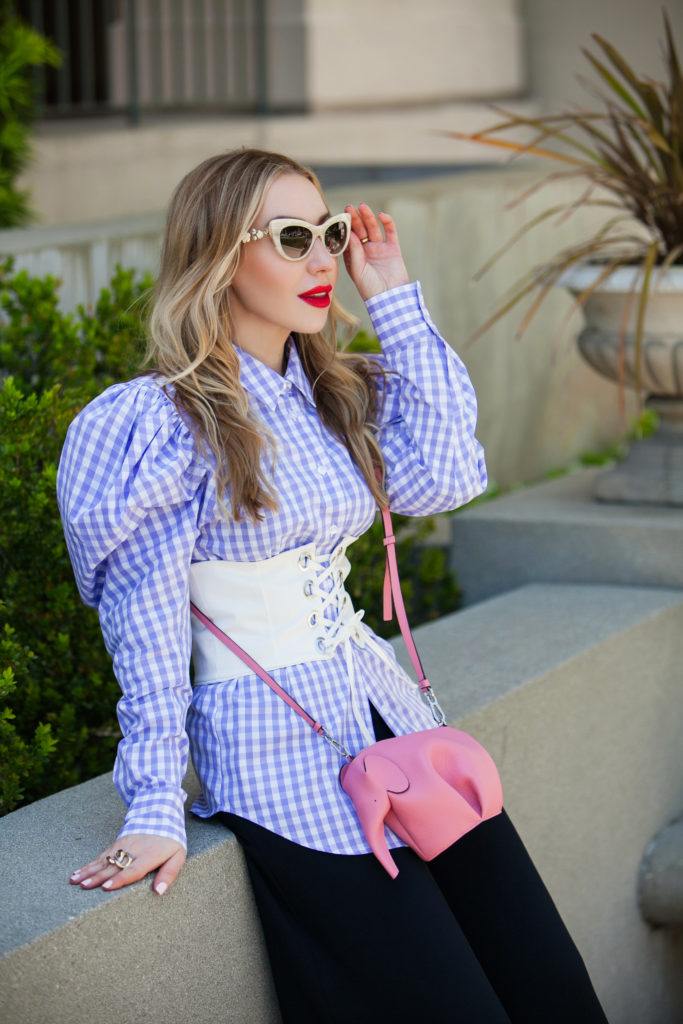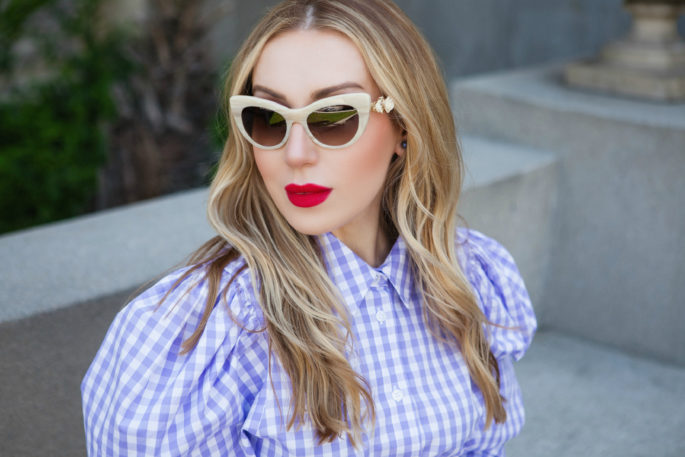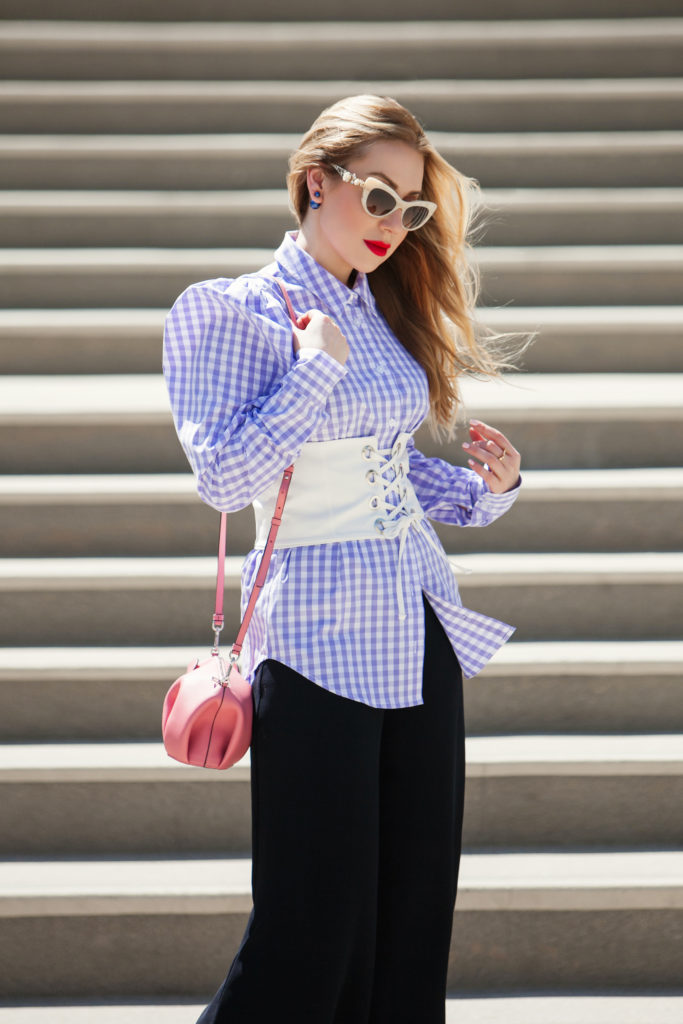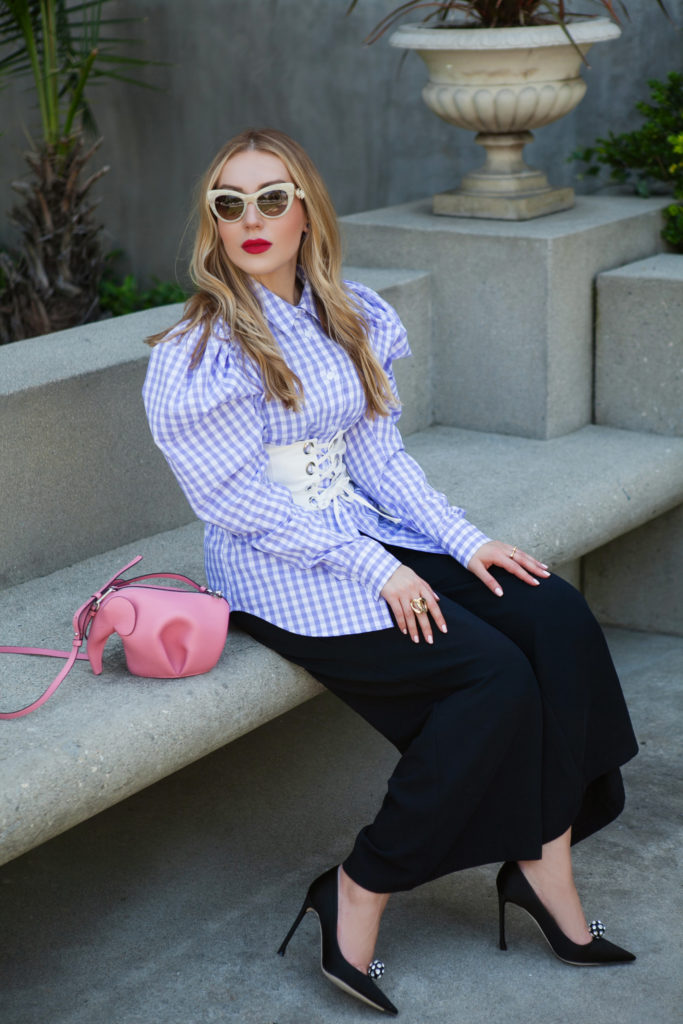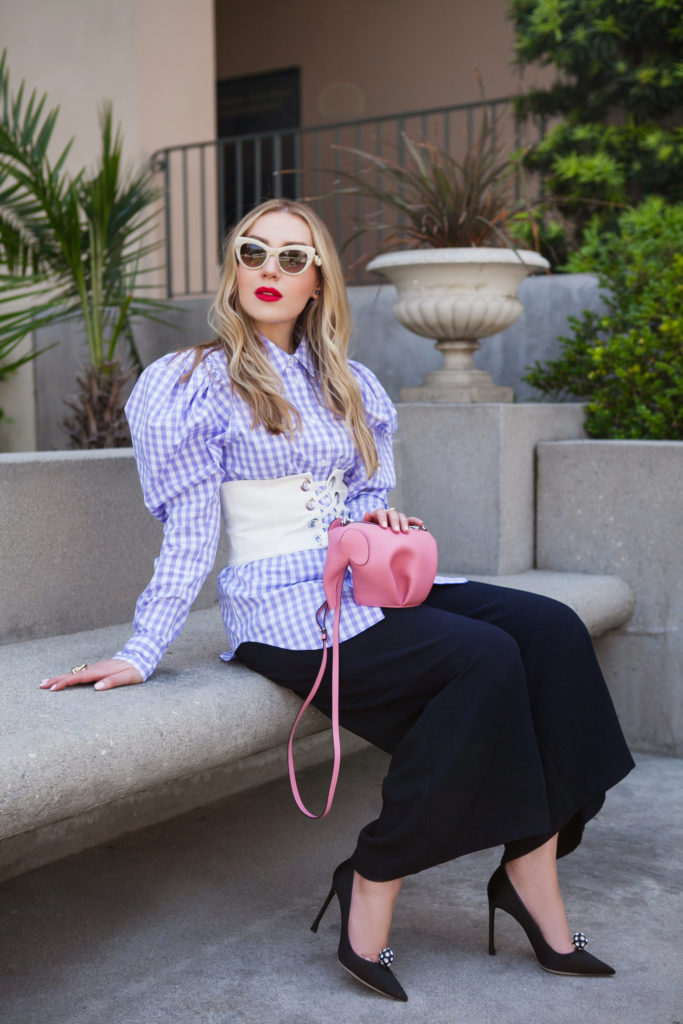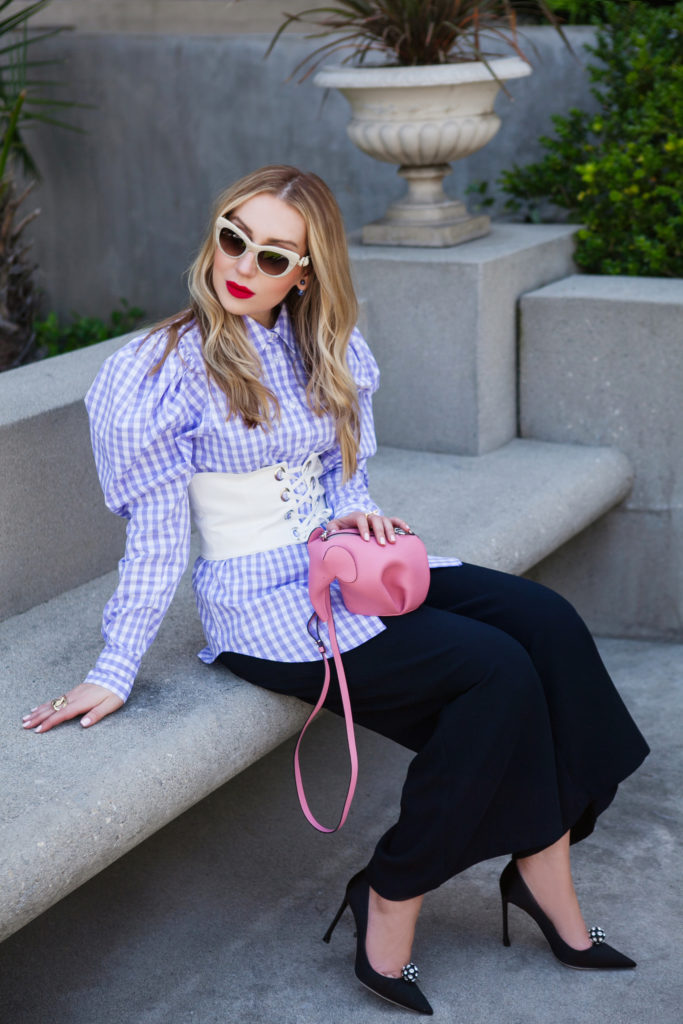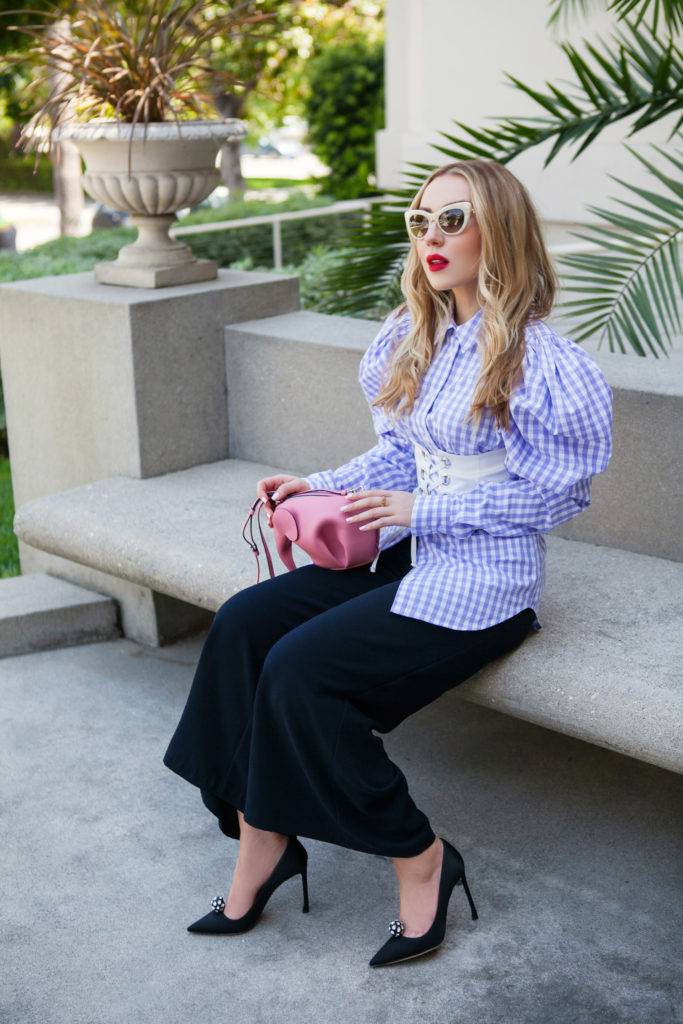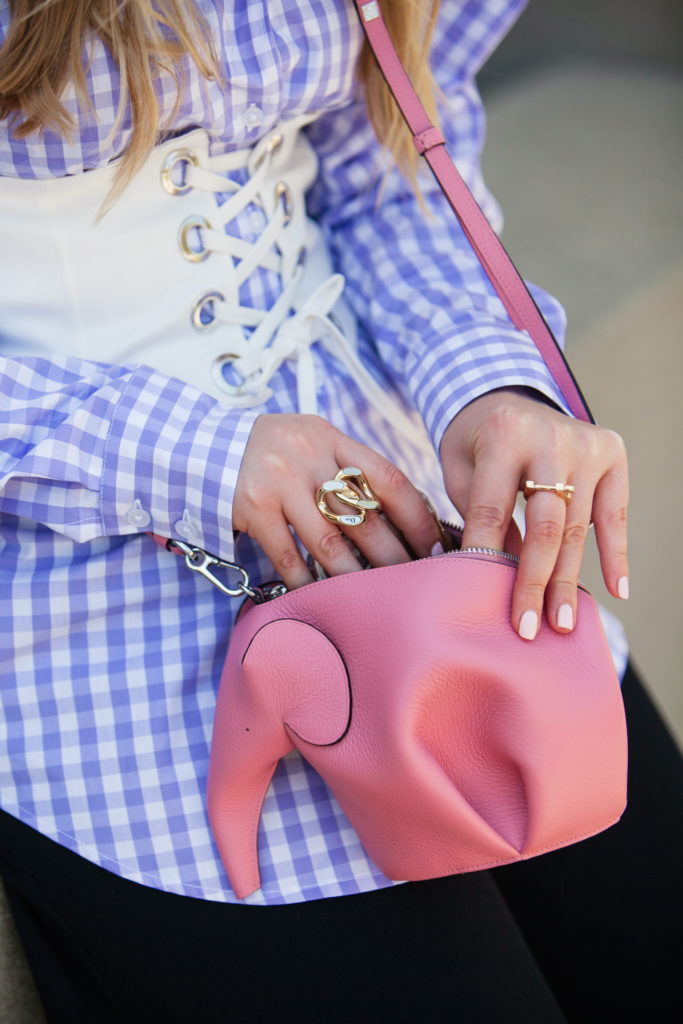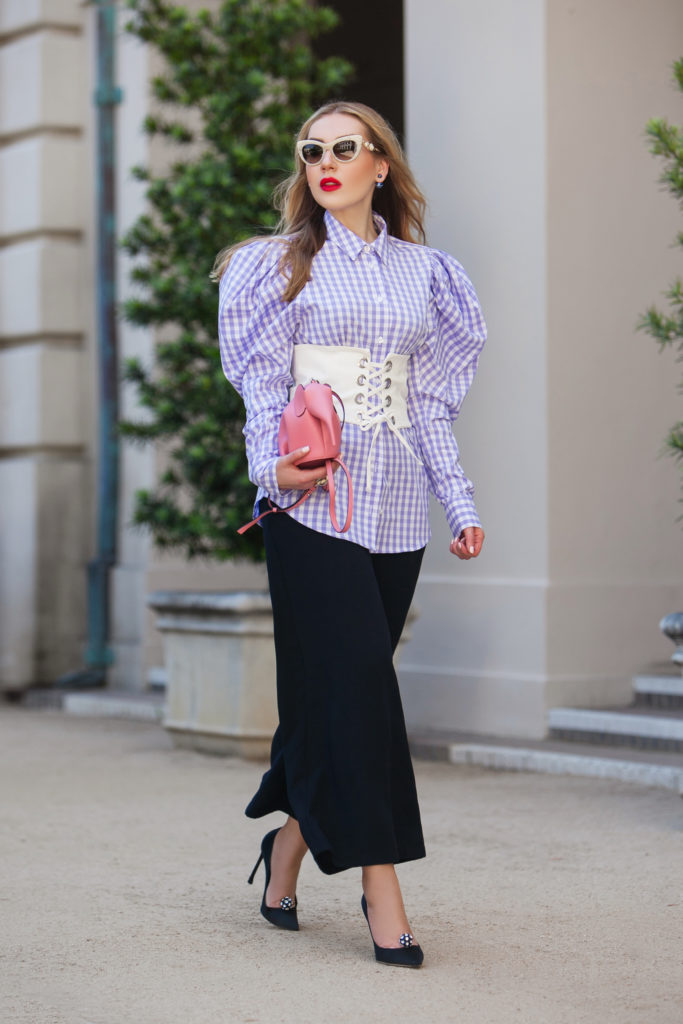 Top: Asos
Pants: H&M similar 1 | 2
Bag: Loewe 1 | 2 | 3 | 4
Sunglasses: Dolce&Gabbana 1 | 2 | 3 | 4
Pumps: Dior similar 1 | 2 | 3
Earrings: Dior
Corset: Zara also here 1 | 2
Lips: MAC in Ruby Woo
So when I stumbled on this concoction in a spot-on, fun, puffy-sleeved style, I had to bite the bullet, especially at the great Asos price point, which let me experiment without too much regret!
Another currently trendy item featured today – the corset – is another great option to experiment with and step out of your comfort zone. I found this one at Zara, and it worked perfectly in balancing and cinching the heavier top with oversized sleeves.
What is your rational when choosing trendy pieces: do you go for it even if the price point is steep or do you get creative using a more affordable version to avoid second guessing the longevity of the spotlight for the trend?
Photography by Mila Zvereva