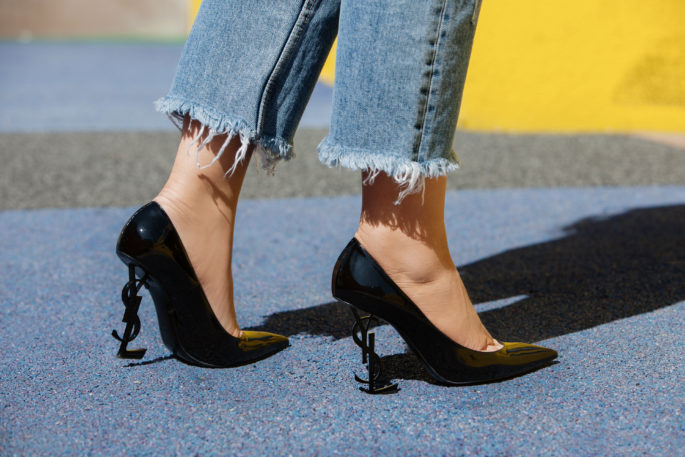 When it comes to logo, there is nothing usually that says understated. It is worn to be seen – it's as simple as that.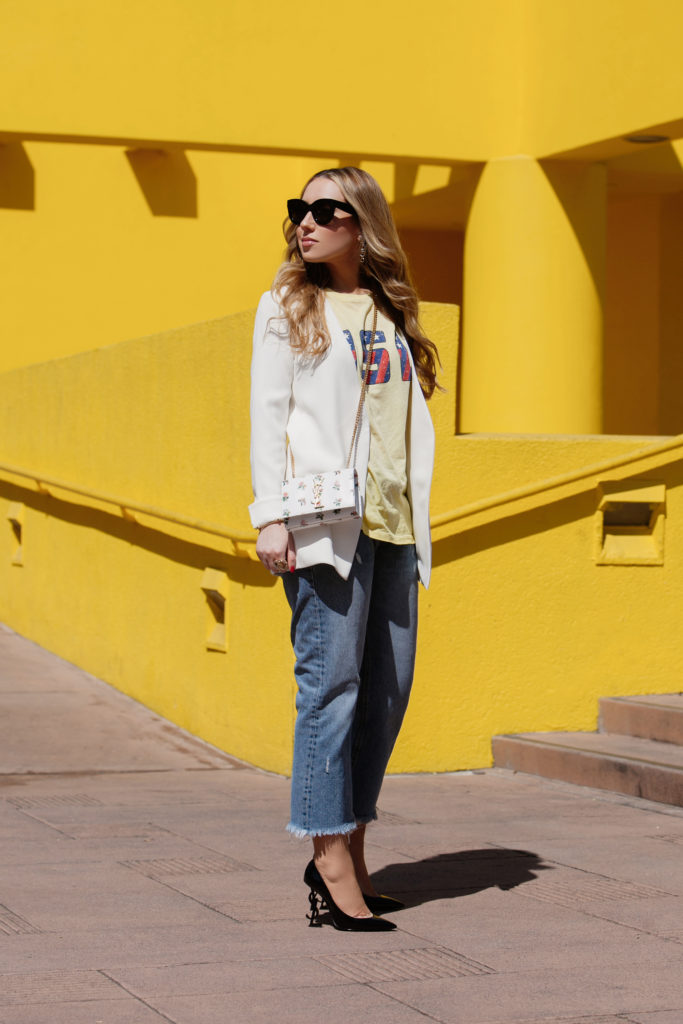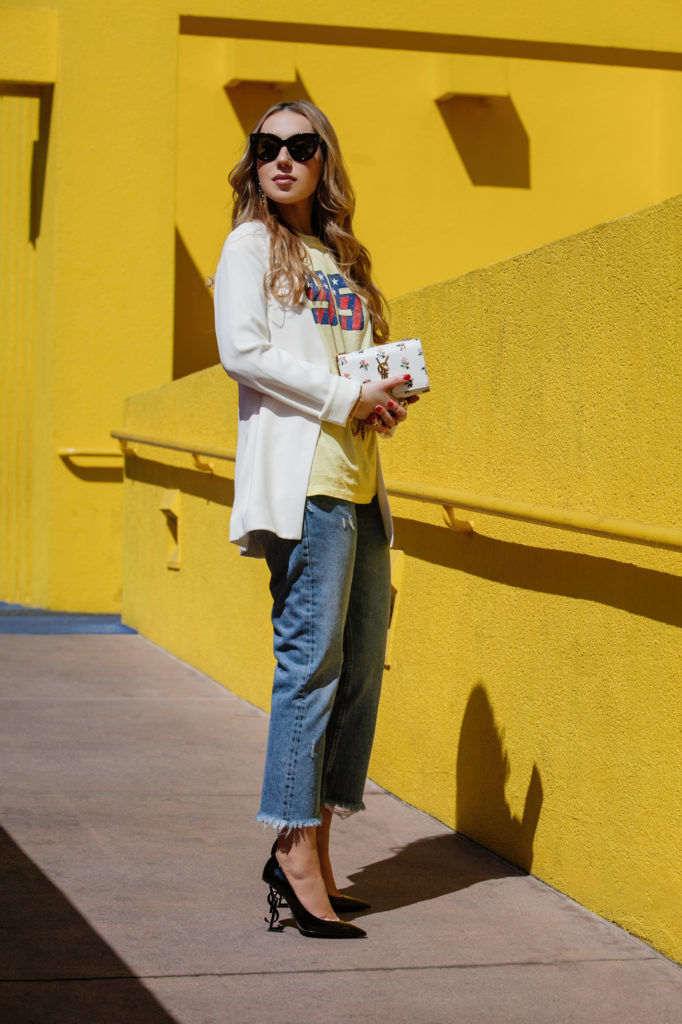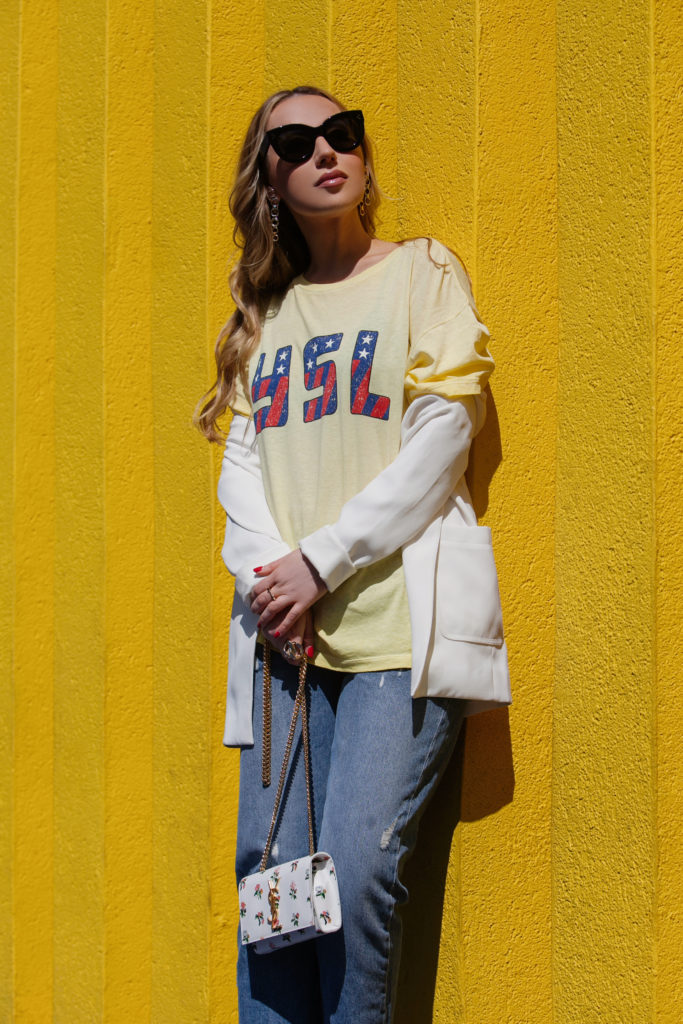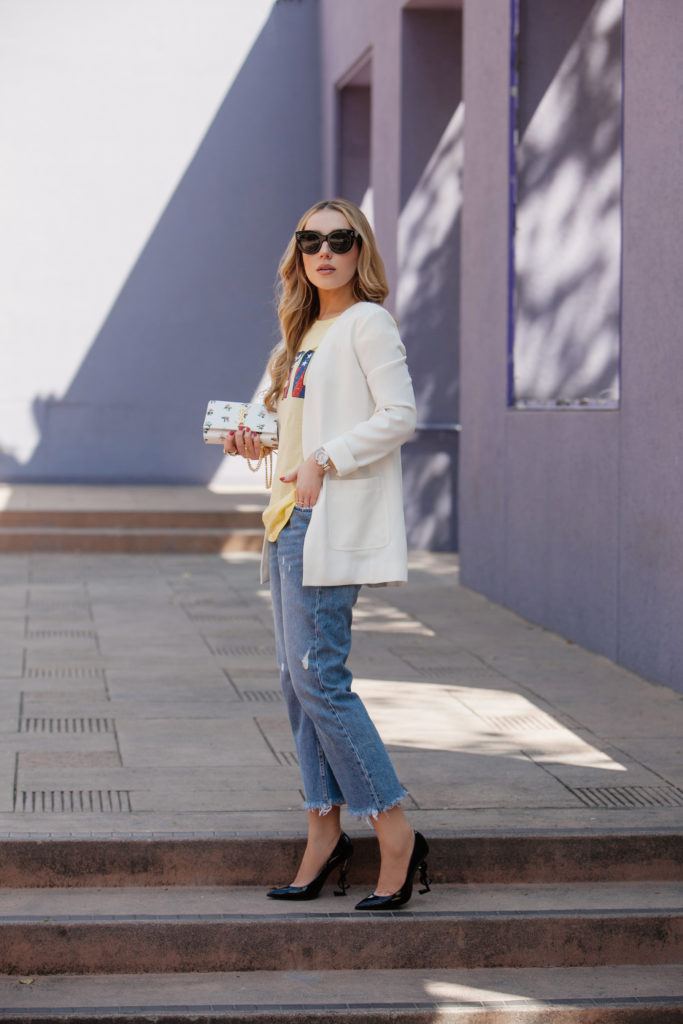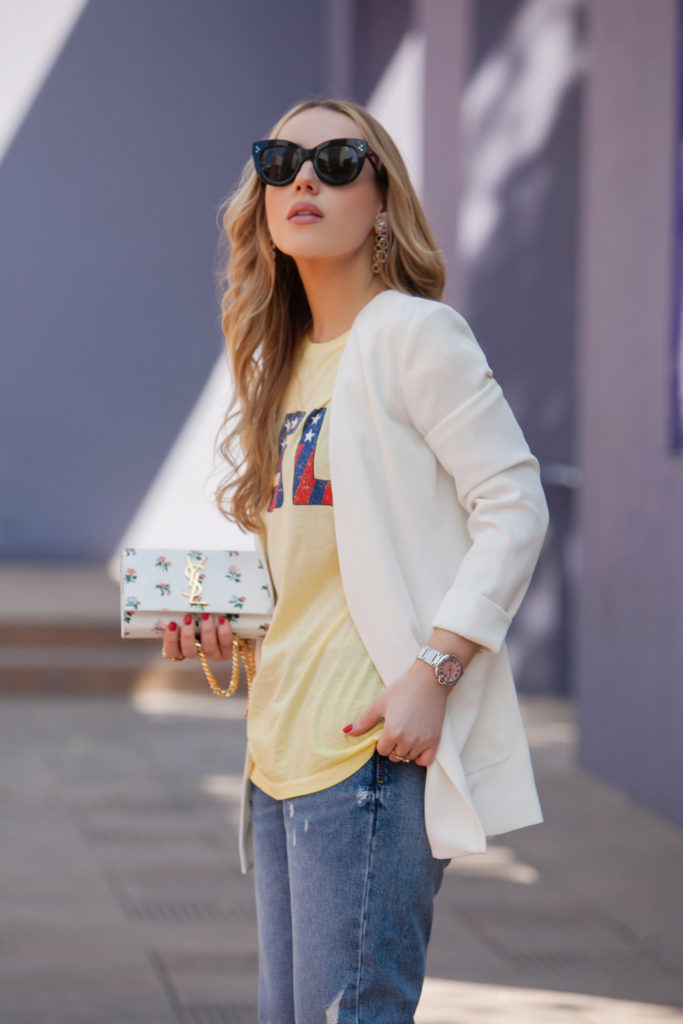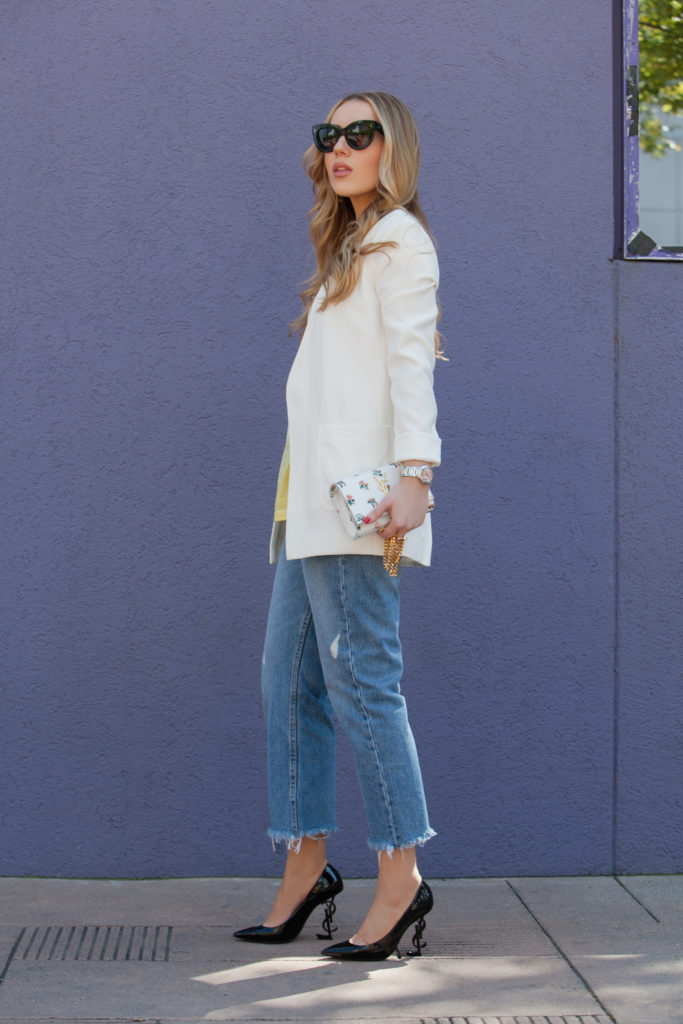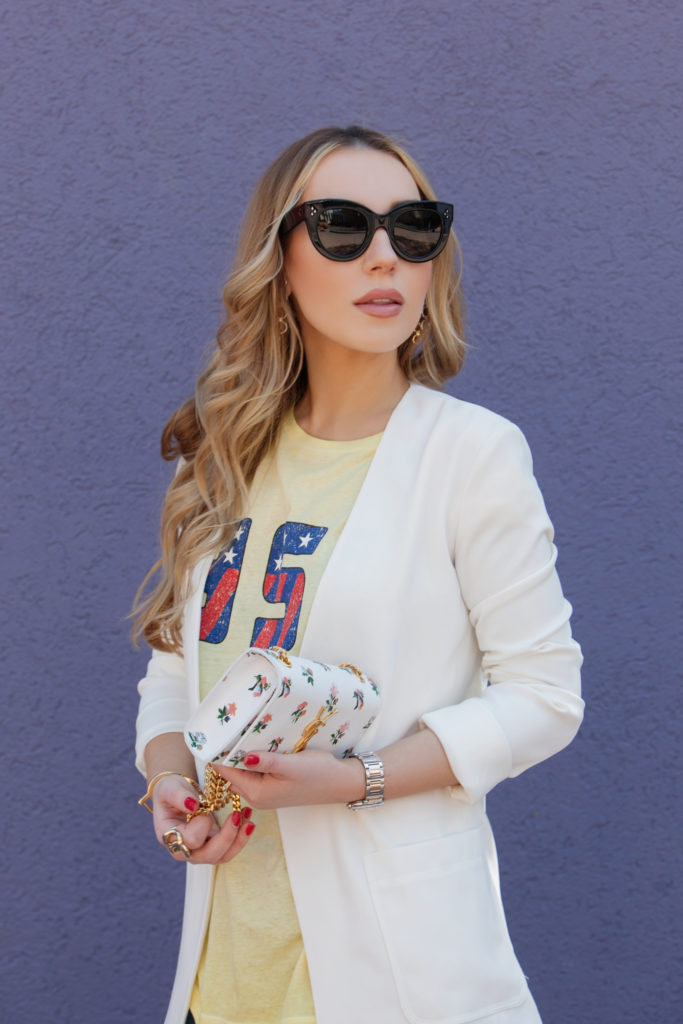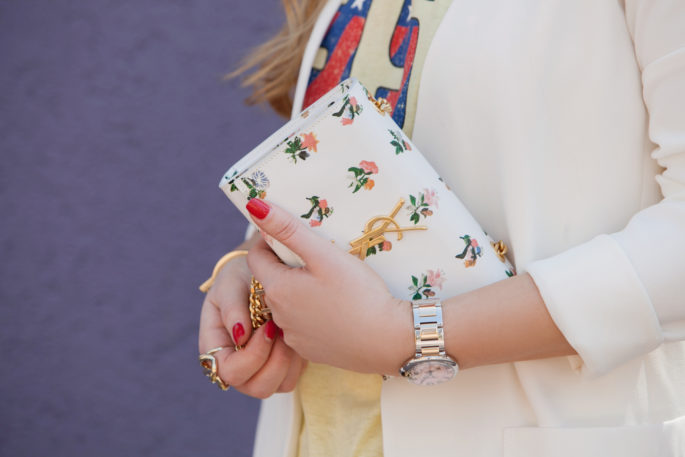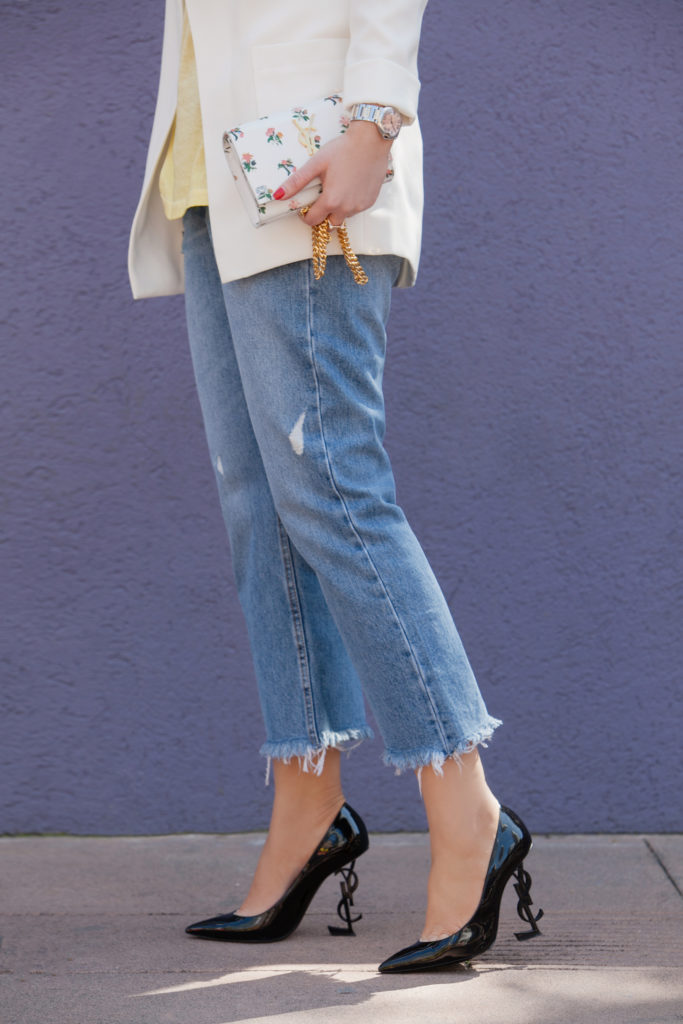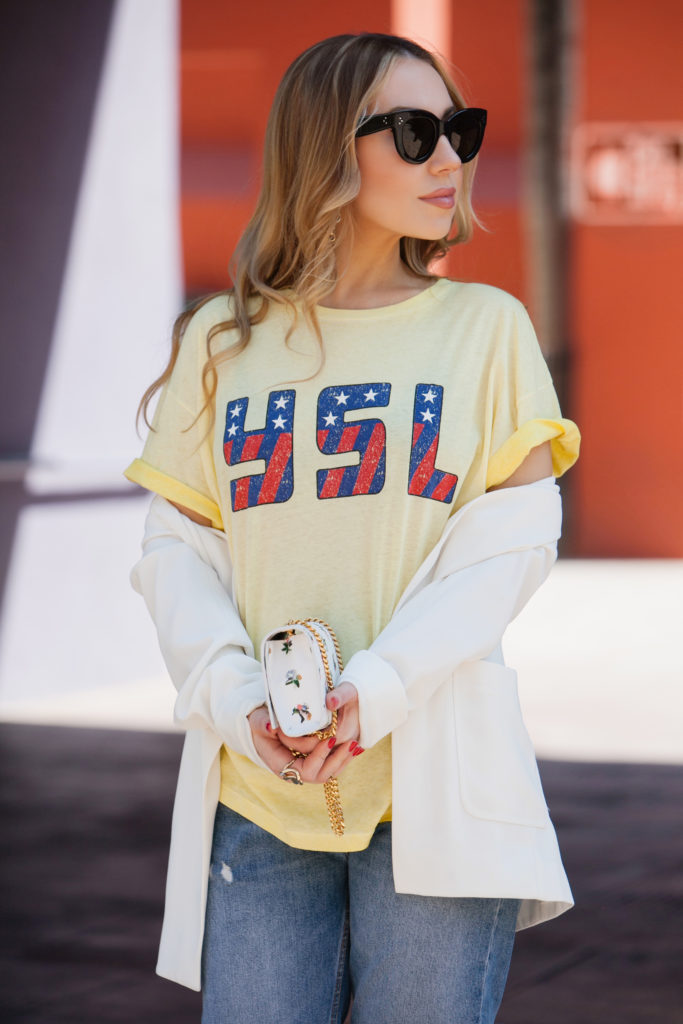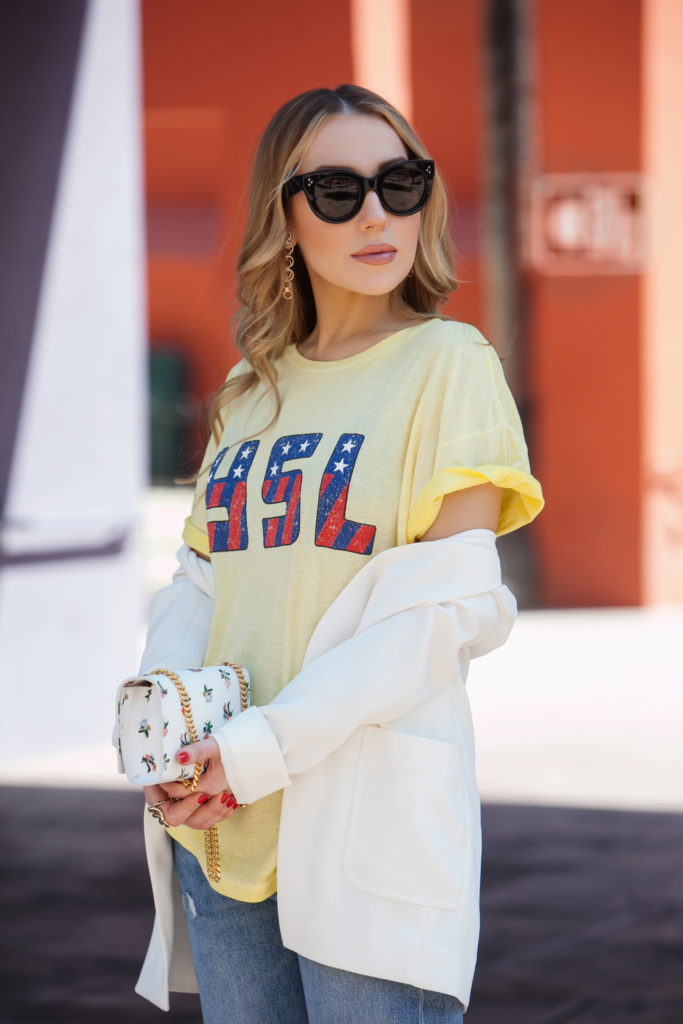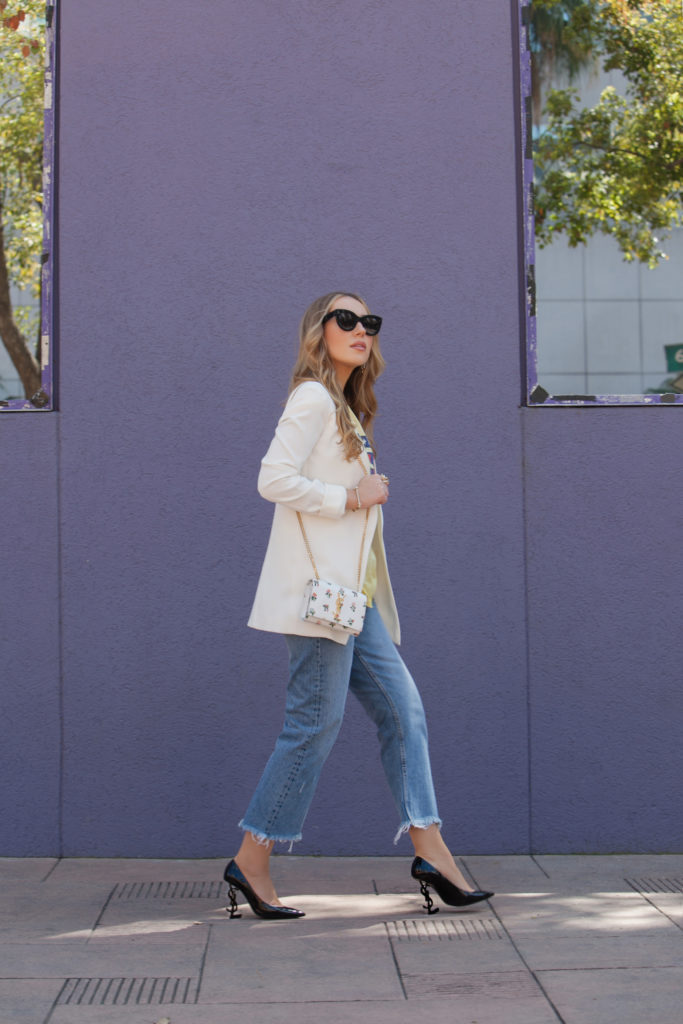 Blazer: T by Alexander Wang similar 1 | 2 | 3 | 4
Jeans: Zara also love 2 | 3 | 4 | 5
T-shirt: Saint Laurent 1 | 2 | 3
Bag: Saint Laurent
Shoes: Saint Laurent 1 | 2 | 3 | 4
Sunglasses: Celine
Earrings and Ring: Dior
Lipstick: MAC in Velvet Teddy
Subtlety or exuberance is another issue. You can definitely decide on that before introducing it to your style.
I personally tend to go both ways, being drawn to tastefully minuscule logos or all the way out on full display brand names. As long as it fits your style and personality I don't see any issue on embracing either.
I am also one of those who fully endorses and understands the origins of the price points that come with certain brands and legal use of according logos. I look at it as a way of securing the prestige and demand. Price point has a lot to do with marketing so there is nothing offensive about it as long as it comes with quality it claims to deliver.
The new Saint Laurent Opium logo pumps featured today are a return of the full YSL abbreviation that the company controversially was trying to gravitate from the past several years under Hedi Slimane. Newly appointed creative director Anthony Vaccarello paid homage to Yves Saint Laurent, bringing letter Y back in his newly created collection. It is still not clear where Vaccarello is heading with that reference since the official name for the ready to wear and accessory lines are still Saint Laurent.
In this instance it doesn't really matter, since be it only a nostalgic reminiscence of the original creator of the house or a way to make a smooth transition to a new direction, we can't help but notice the hype it brought and the wait lists for pre-orders and sell-outs everywhere that are a true proof of the appeal.
Photography by Mila Zvereva