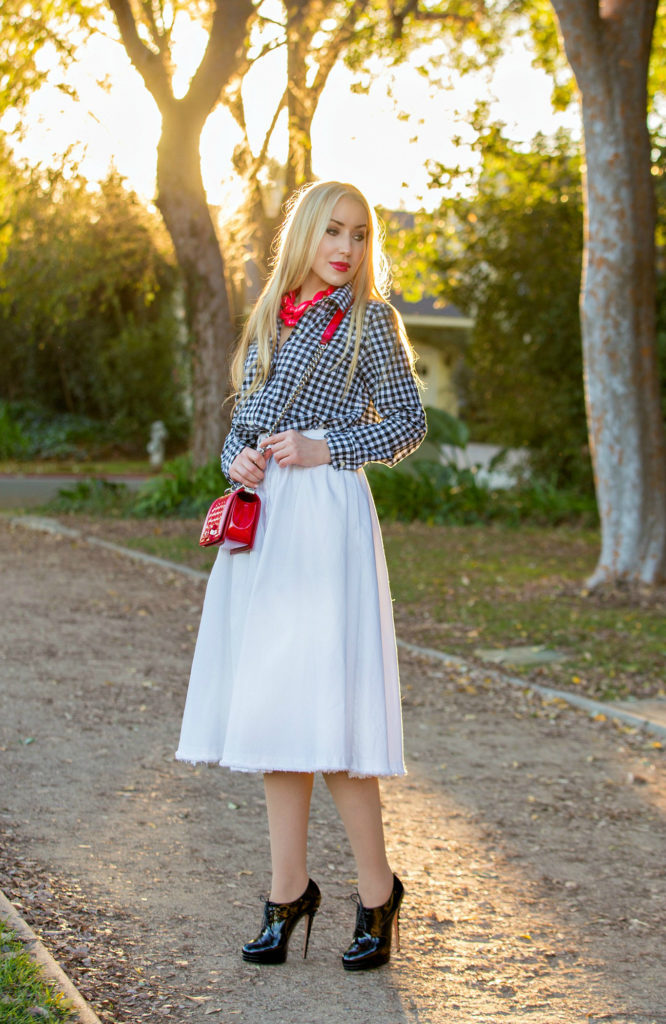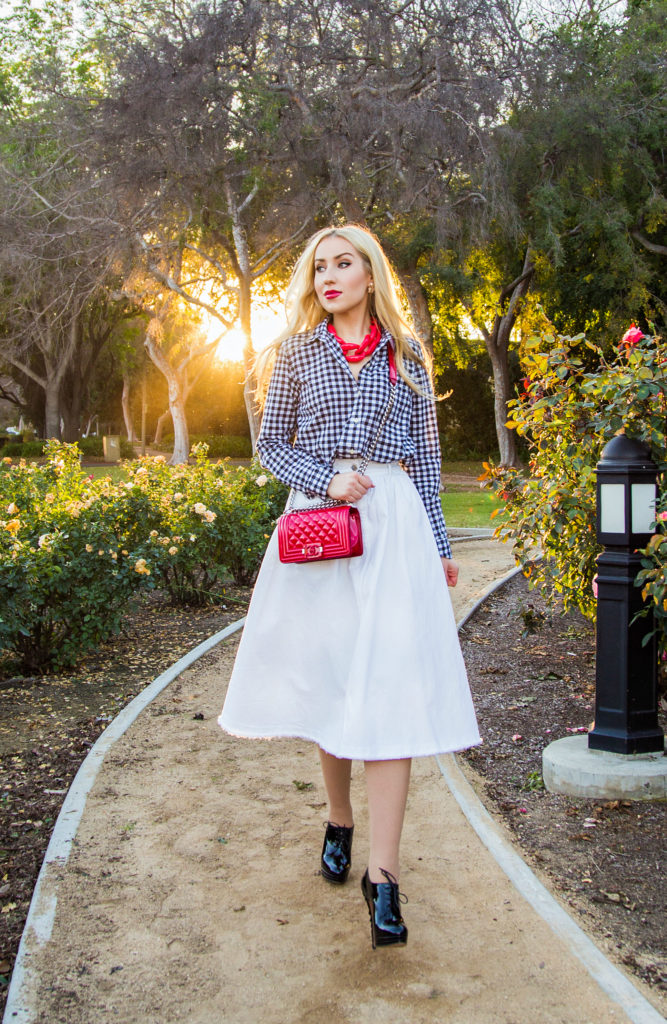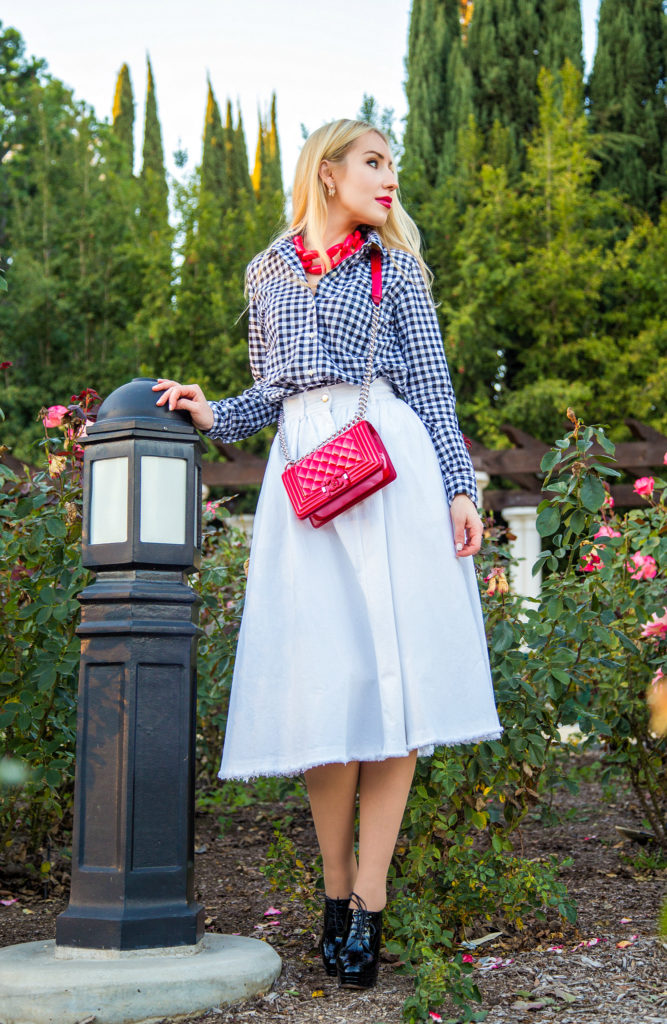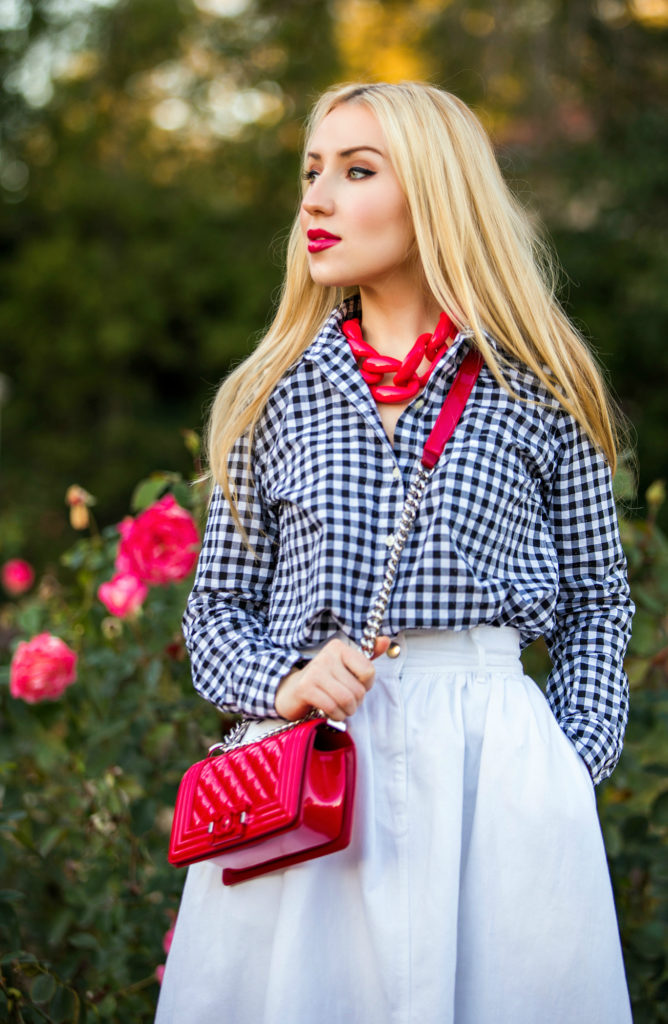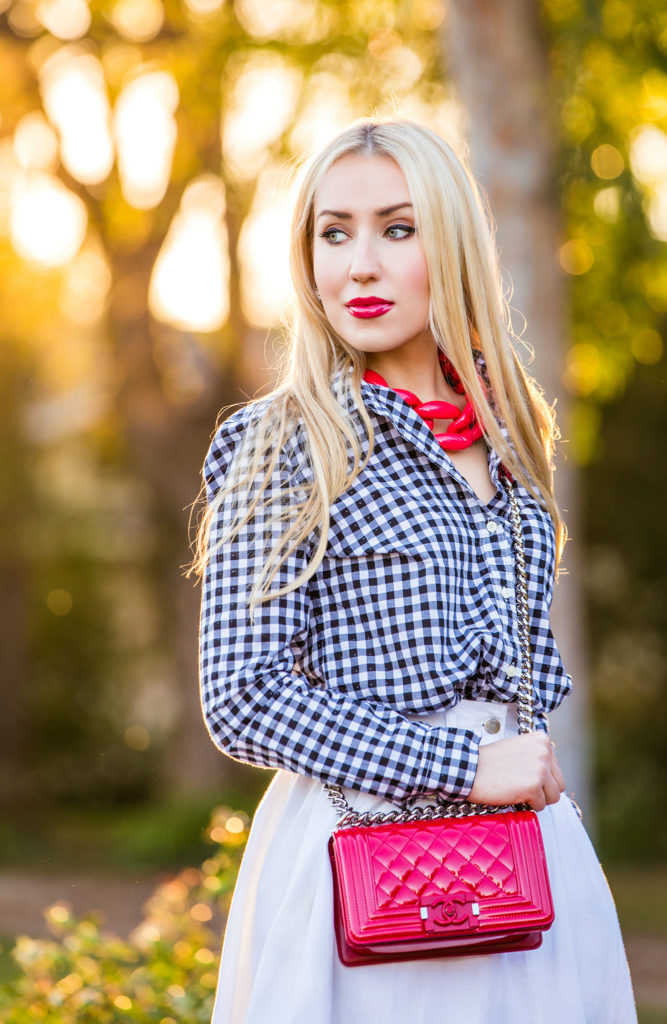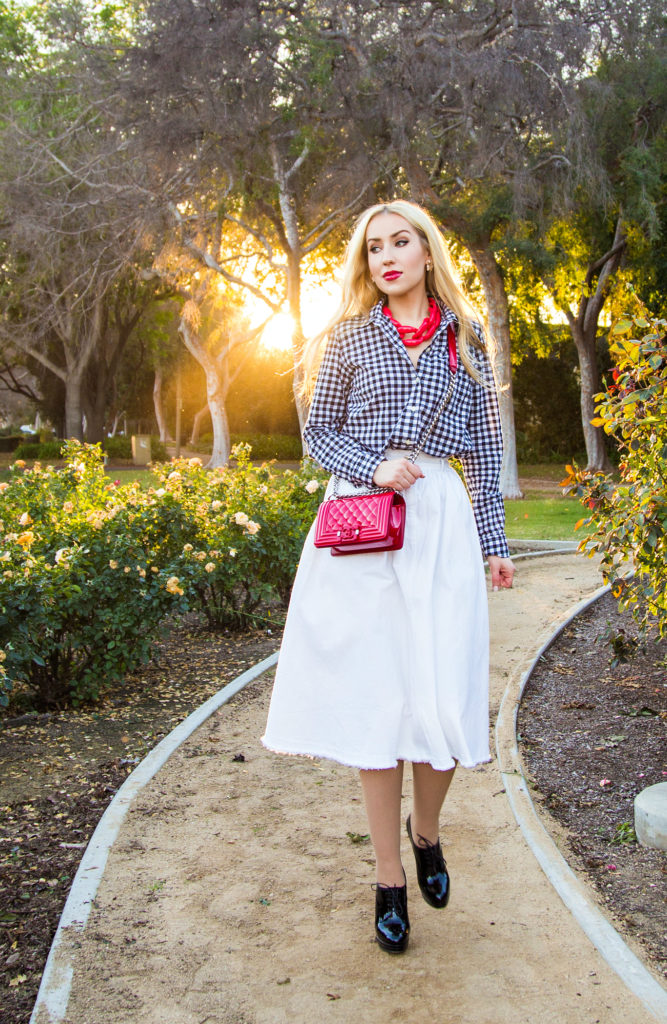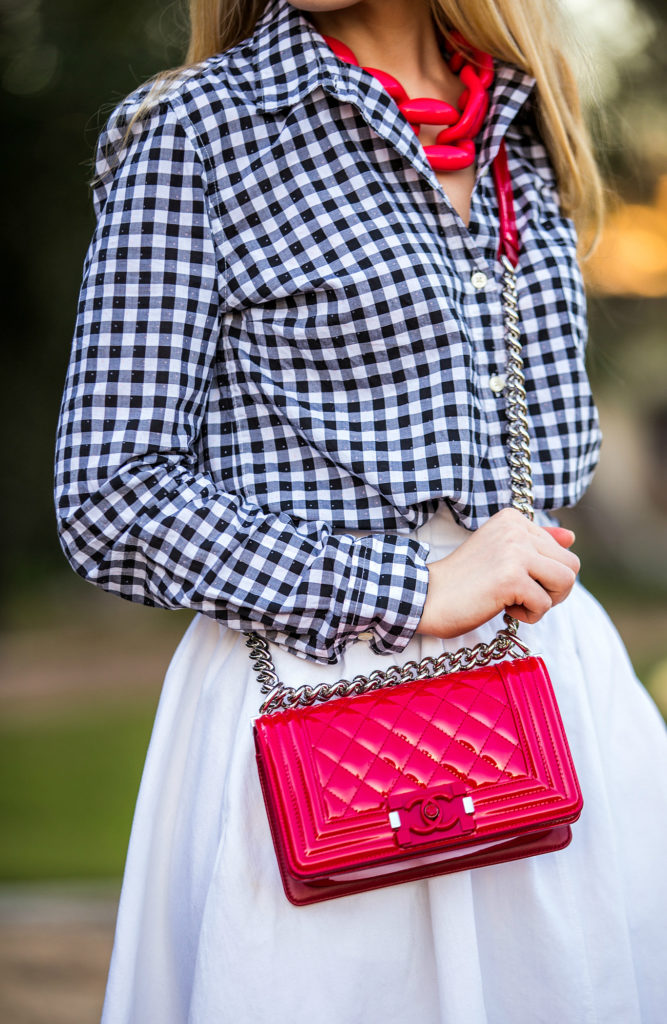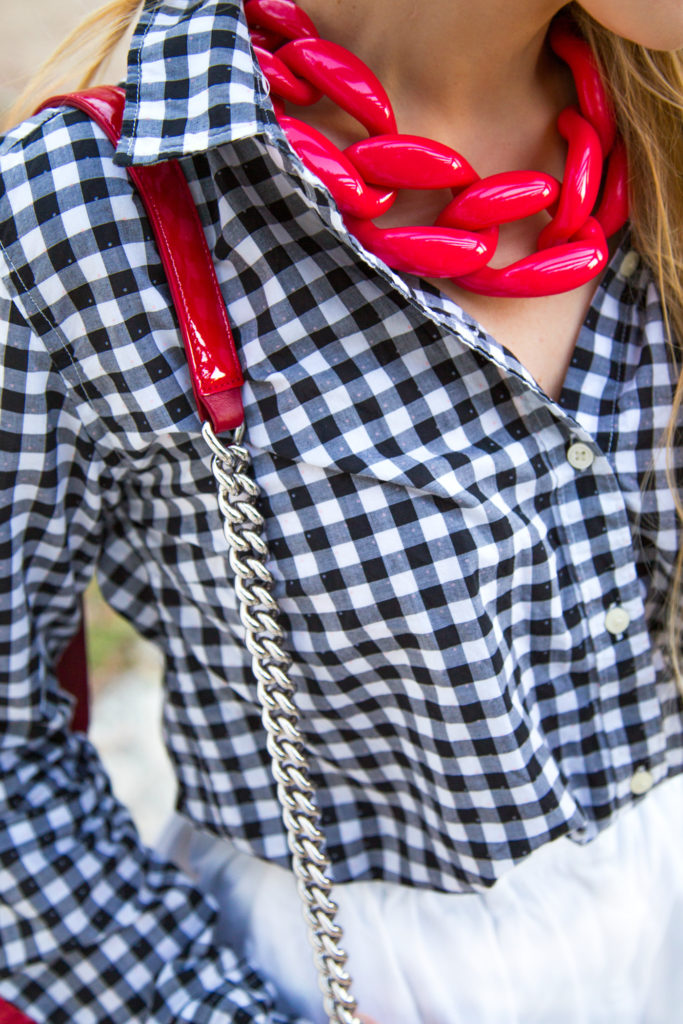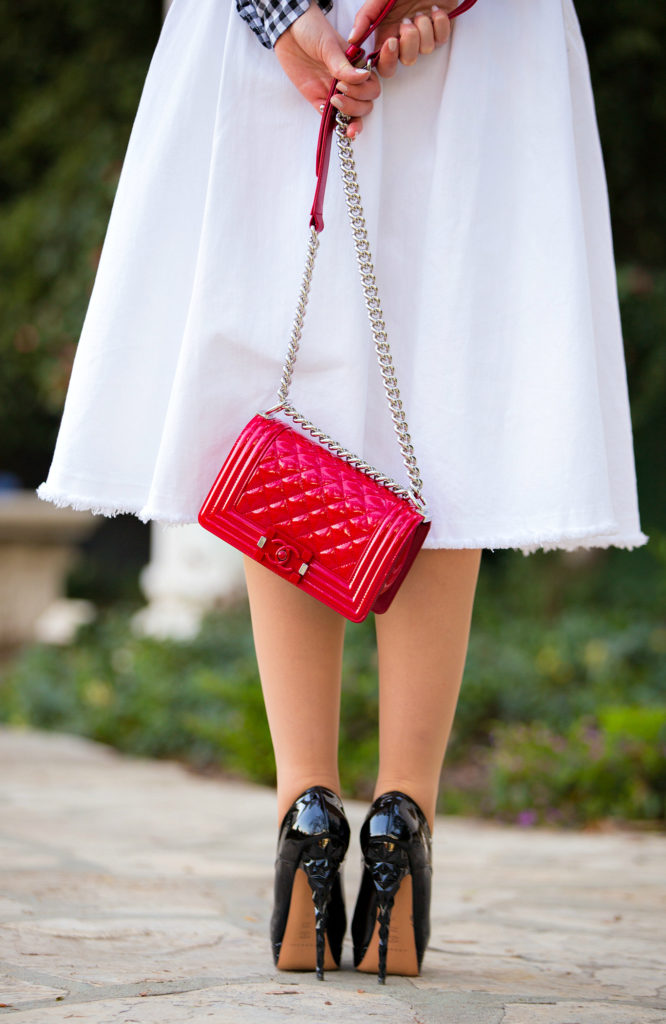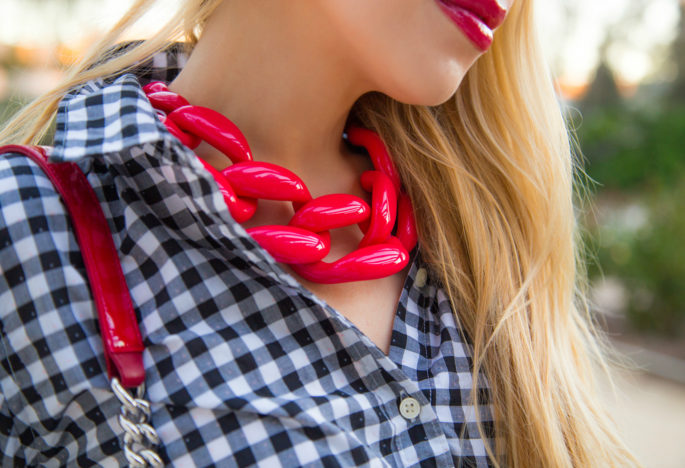 Shirt: Gap (similar) 1 | 2 | 3
Denim Skirt: H&M (similar) 1 | 2 | 3
Booties: Casadei (similar) 1
Bag: Chanel (similar color and style) 1 | 2 | 3
Necklace: Diana Broussard
Lips: Chanel Rouge Allure Gloss 1
Spring is my favorite time of the year as everything is just breathing a new and fresh start be it nature, fashion trends or simply getting your body ready for the warmer seasons. The air is fresh and has a smell that is unique to spring time. Birds are chirping, trees and flowers are blooming and days are getting longer and warmer, making you want to spend more time outside.
And the best thing is that you can see and wear more colors. You don't have to get creative trying to insert some splashes of color here and there – It's the time when you can get away with being bold and embrace whatever you long for after months of color-deprivation. 
Photography by Janice Reinold of Chasing Hiromi Photography