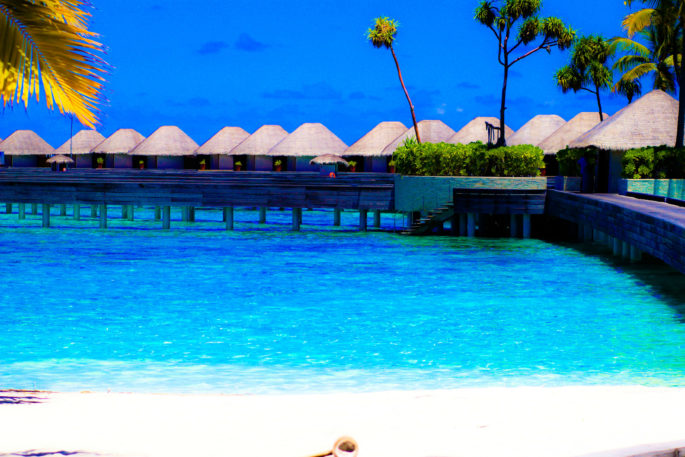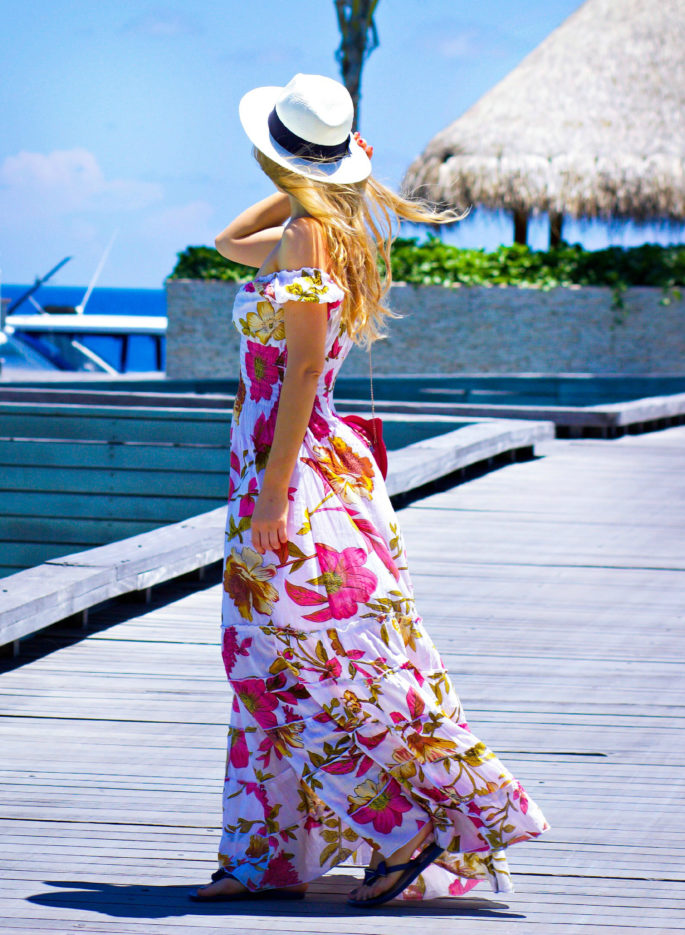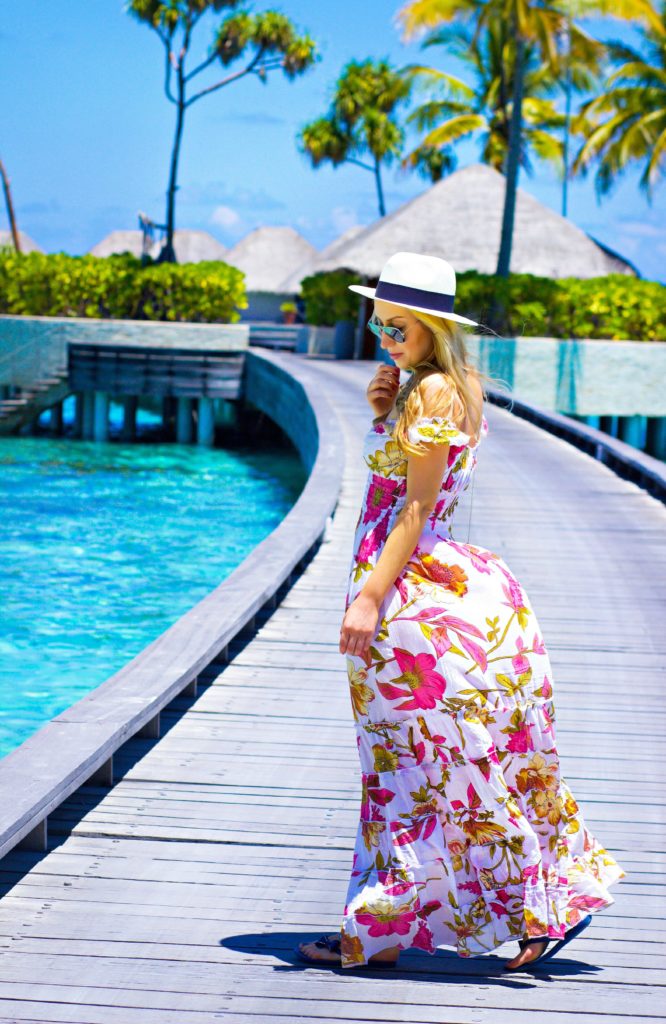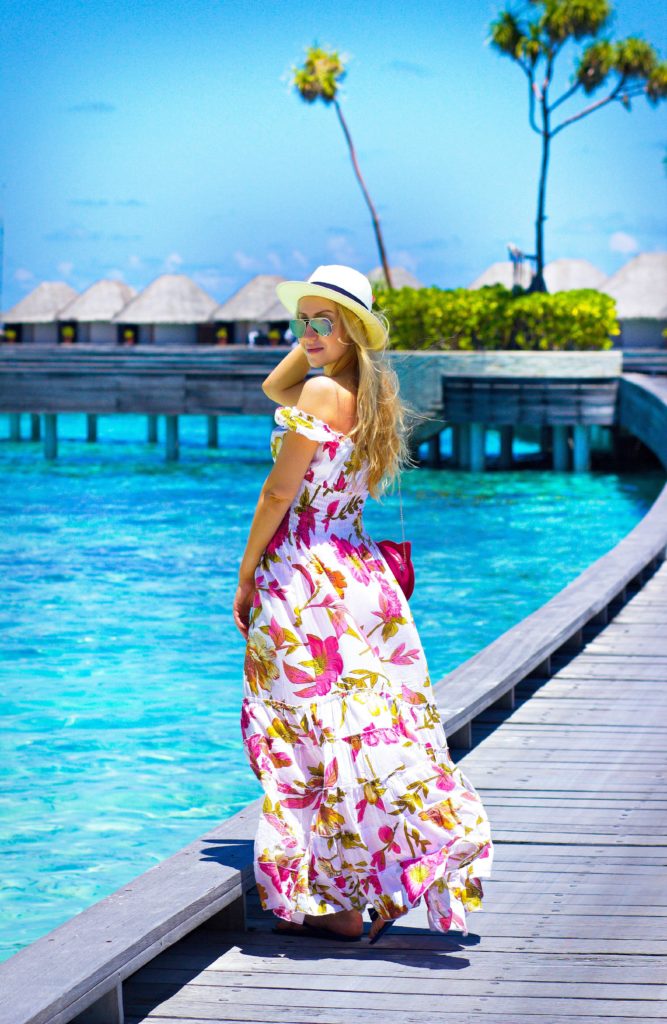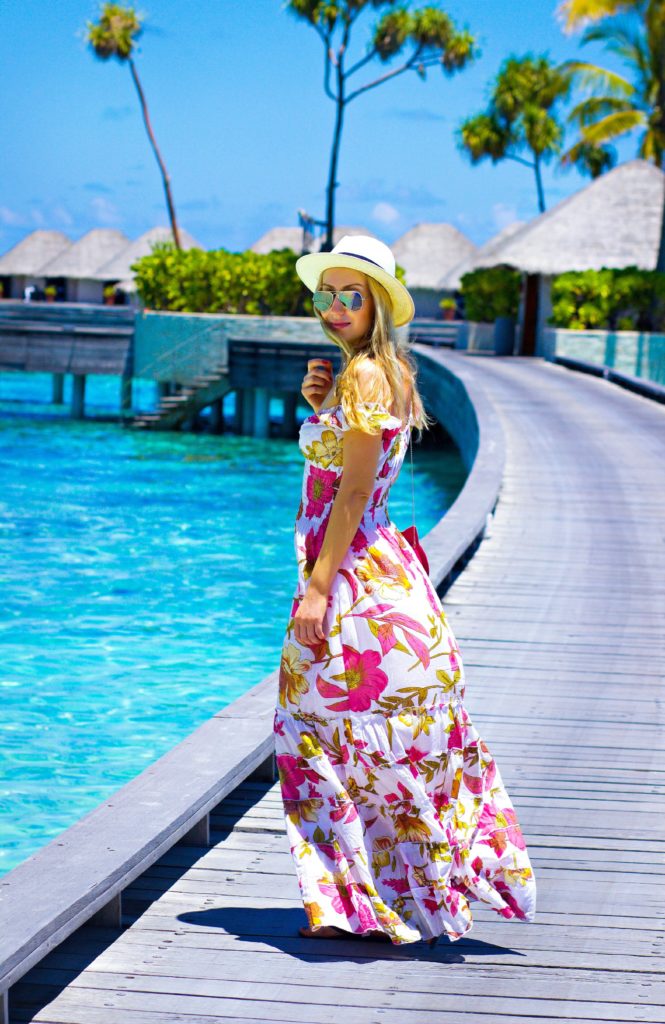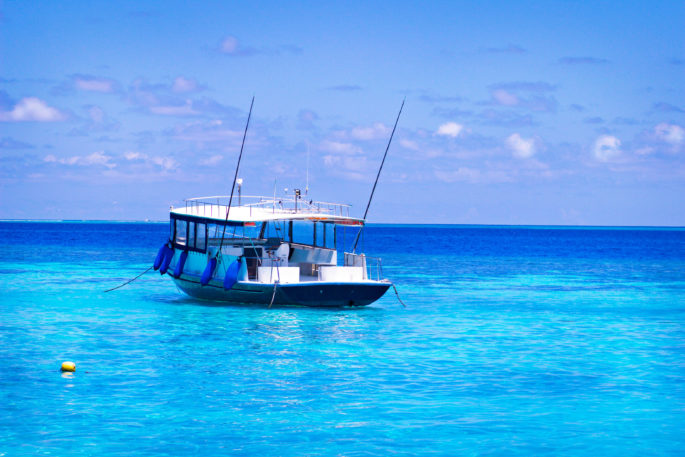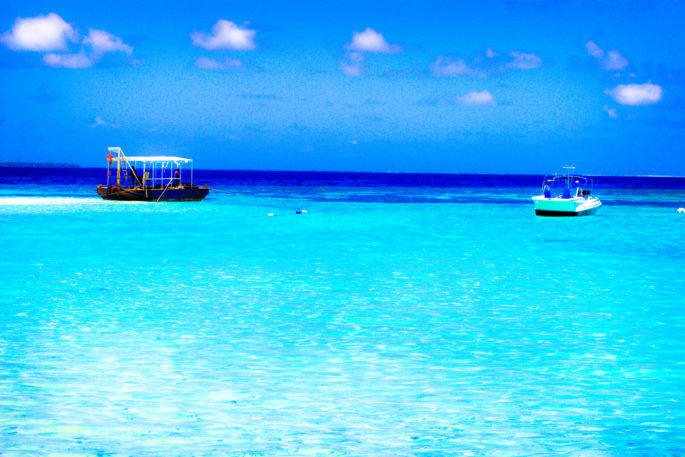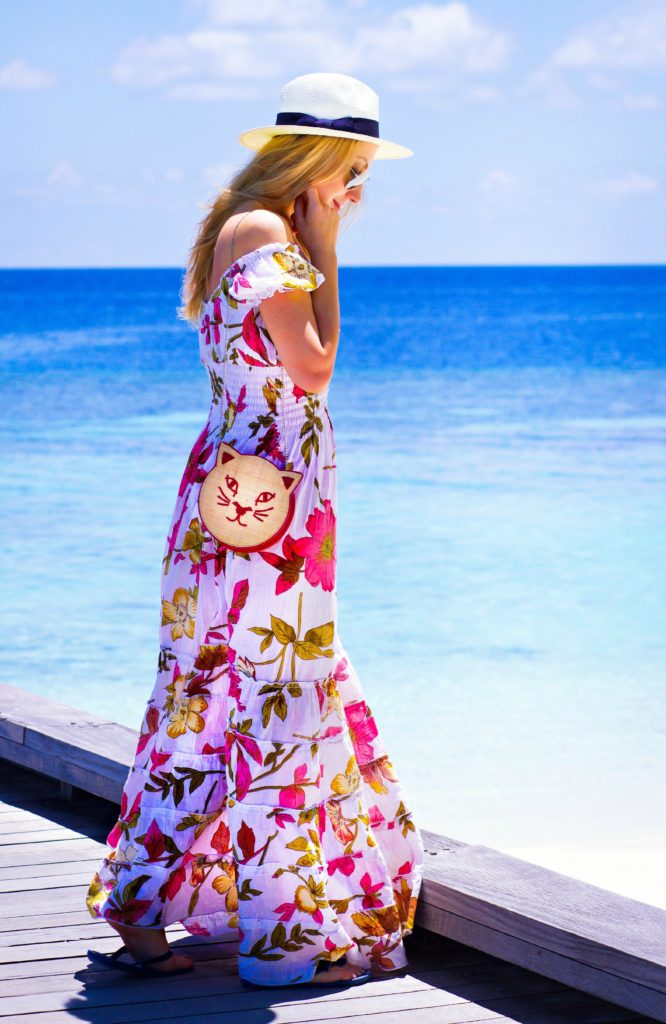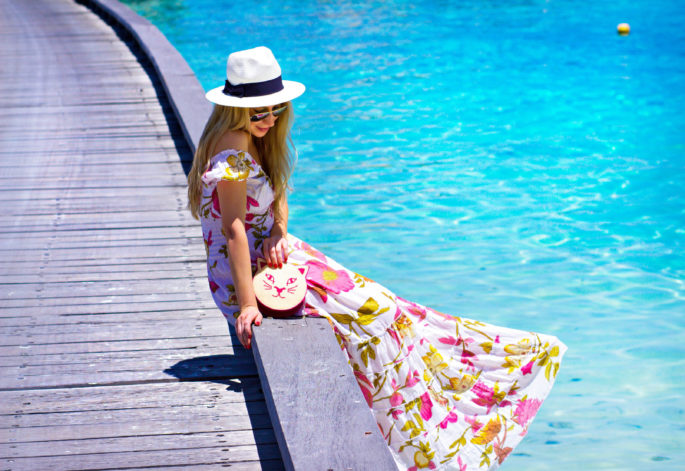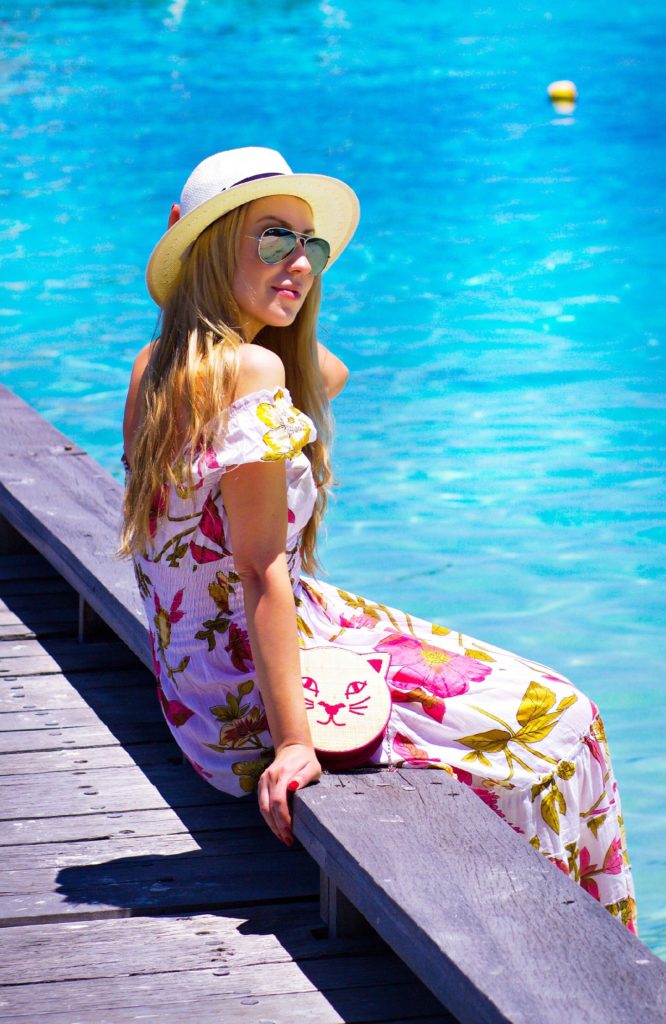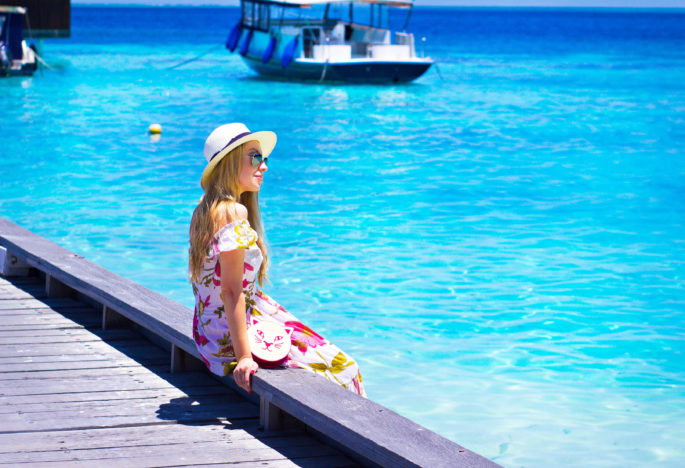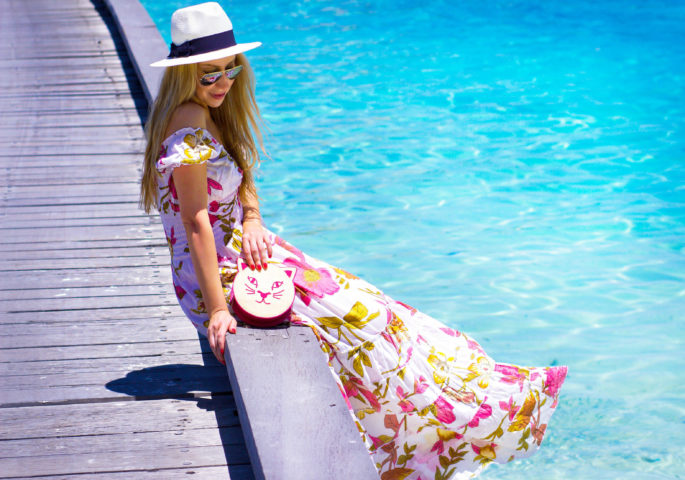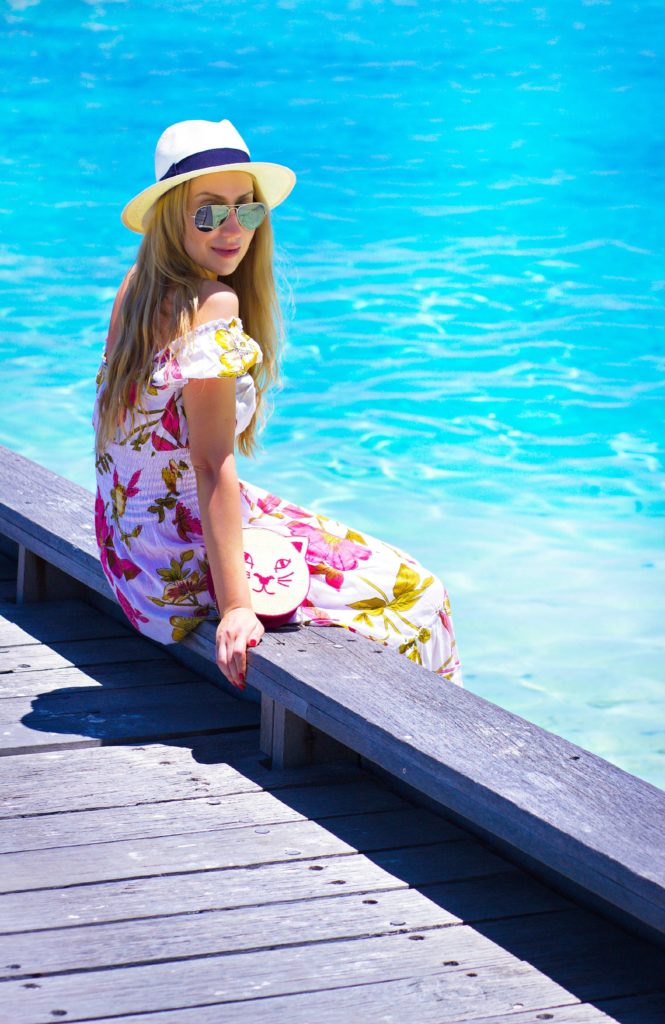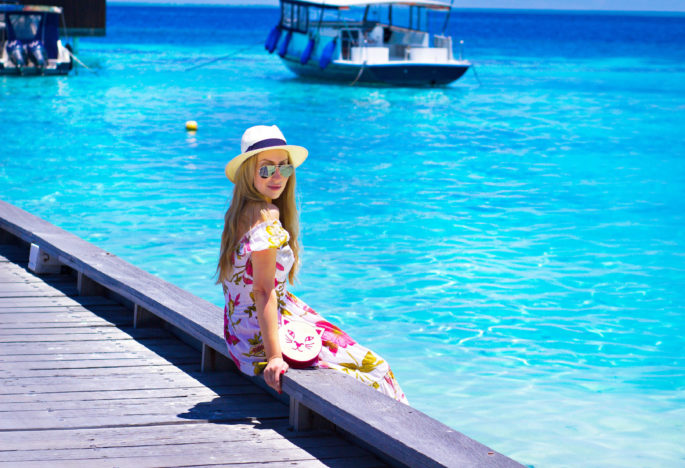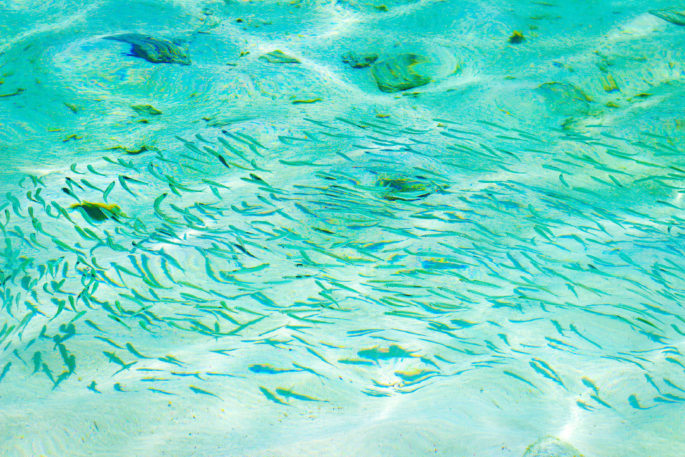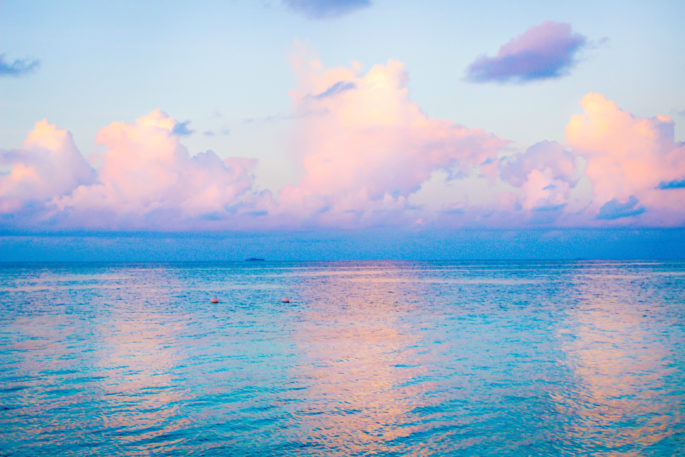 Dress: Tipsy Gipsy (I randomly picked it up in Dubai so not sure if it's available elsewhere)
Bag: Charlotte Olympia 1 | 2 | 3
Panama Hat: Saks Fifth Avenue 1 also 2 | 3
Flip Flops: Ipanema 1 | 2
Sungalsses: Ray- Ban
If you follow me on Instagram you probably know that I visited the Maldives not that long ago, where I spent an amazing week. It was my first time on one of the islands of the Maldives. We stayed at the W Hotel whose personnel took great care of us and provided impeccable hospitality to make the stay even more memorable. So, if you are looking into the properties to stay in the Maldives,  the W Retreat and Spa on North Ari Atoll scores some amazing points, and in my book, definitely deserves to be recommended. 
I did have a special shoot and worked with an amazing photographer during the stay which I can't wait to share with you soon. I also documented some of my daily activities and moments on the island captured both on camera and my iPhone which I would like to share with you as well so you can see the island, the hotel property and lounging through my lens.  This is one of those posts. I hope you enjoy!