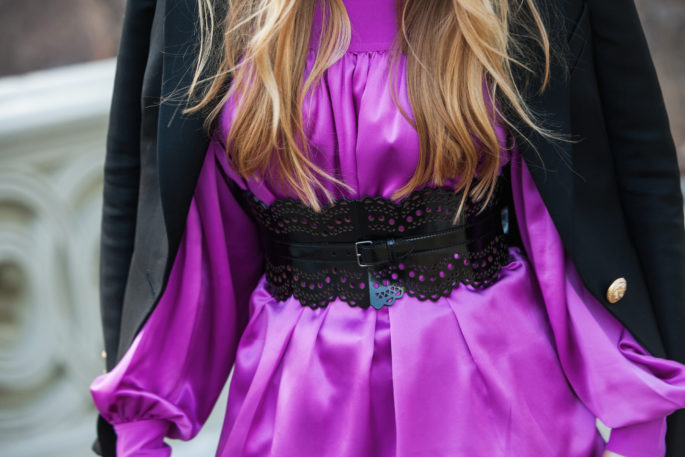 Silk, and it's more accessible relative satin, never seems to go out of style due to its sumptuous feel on the skin and lush look that can make you feel like a million bucks once it's on.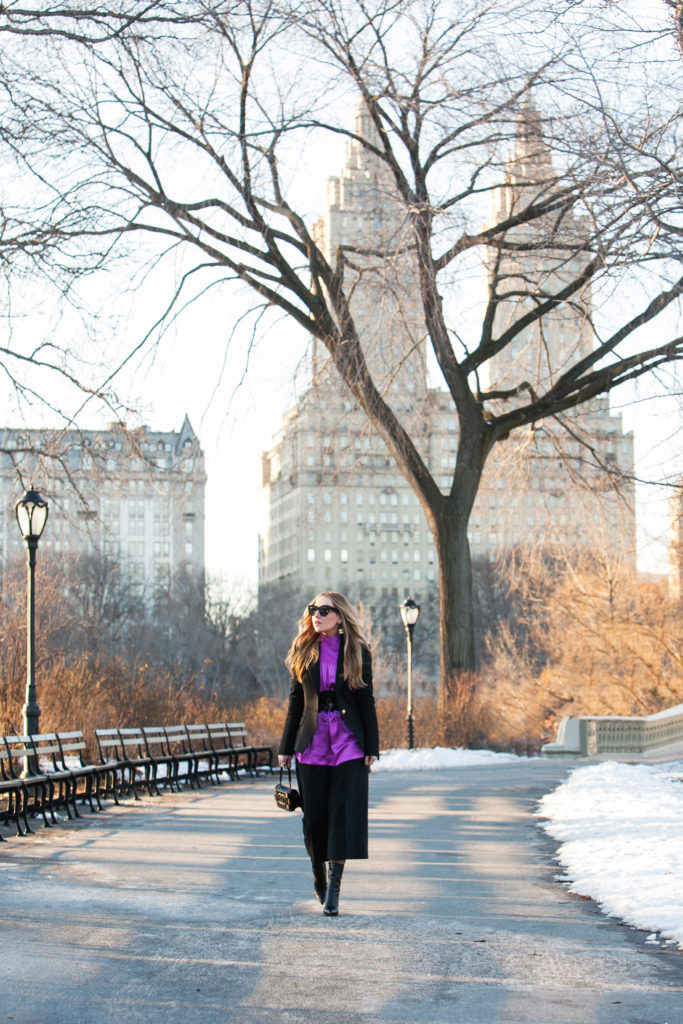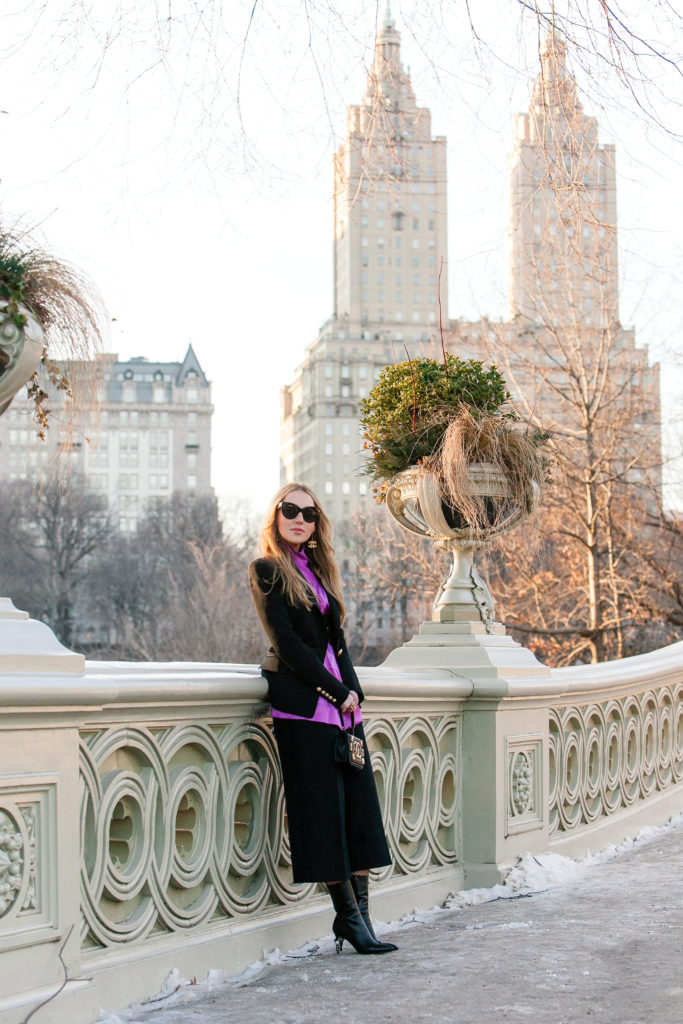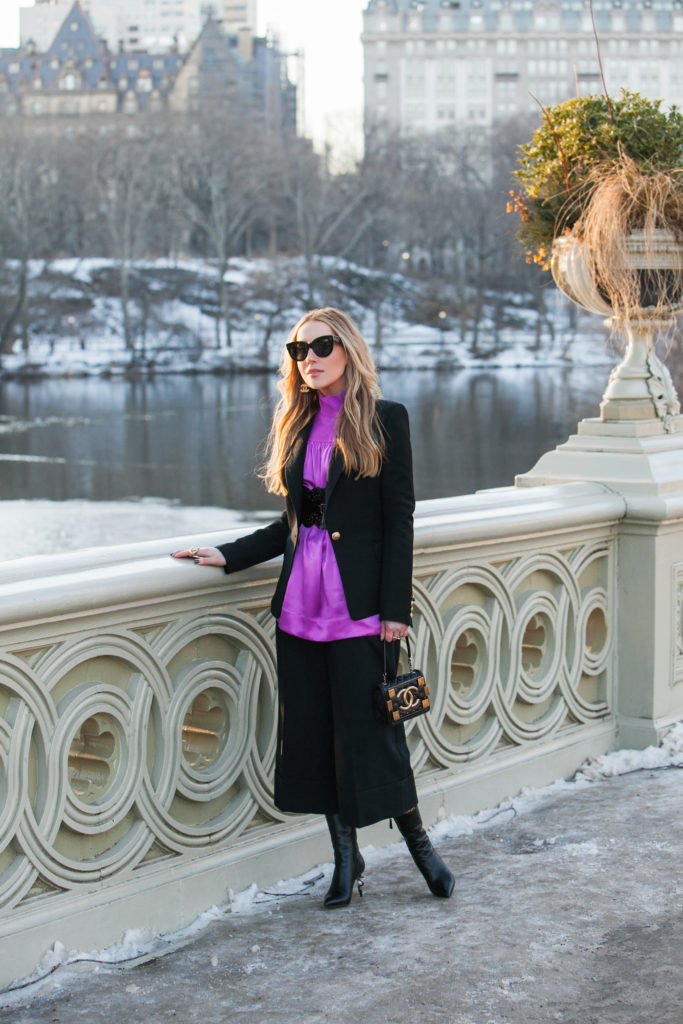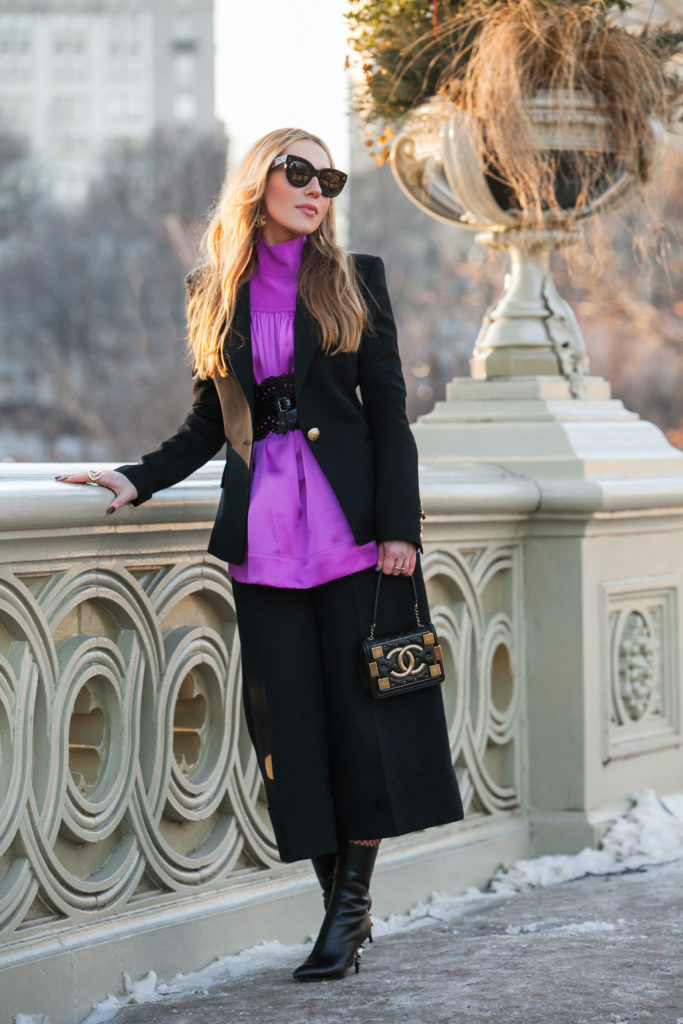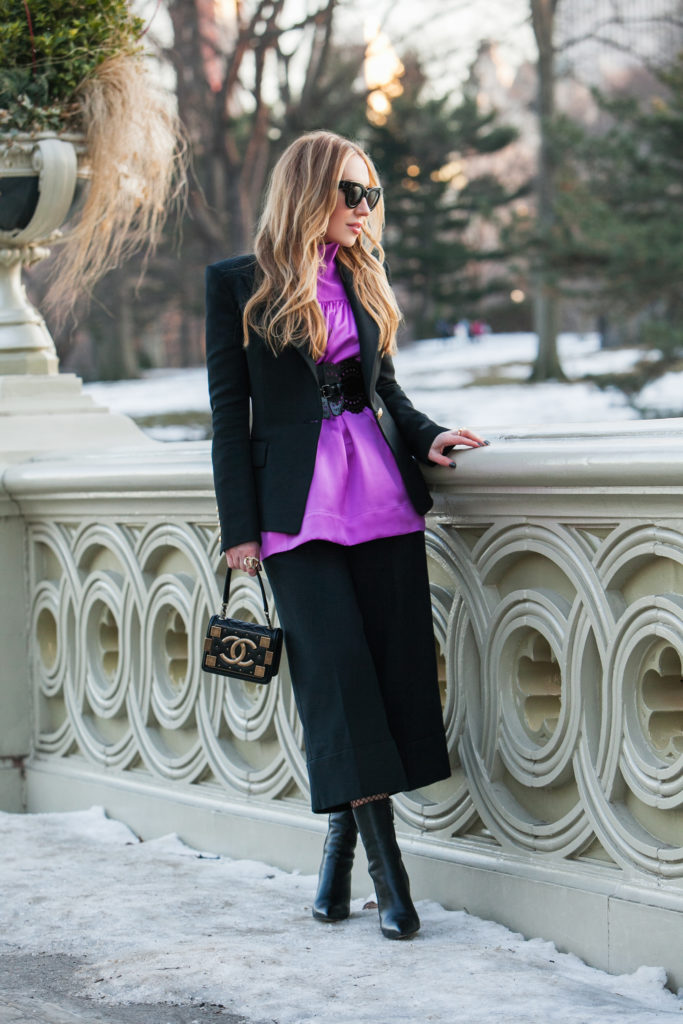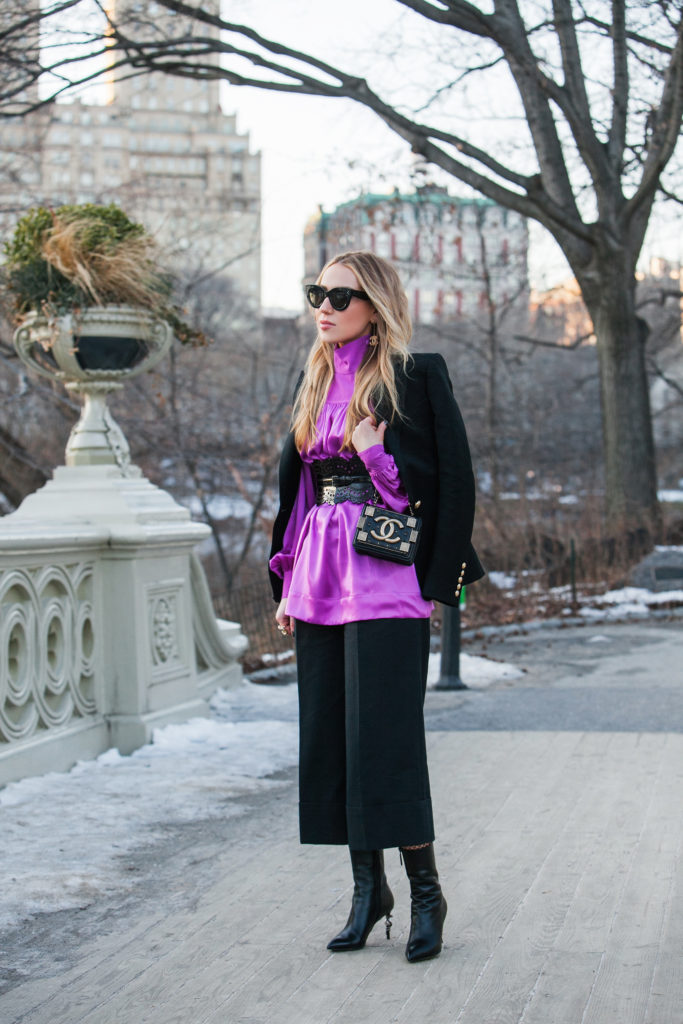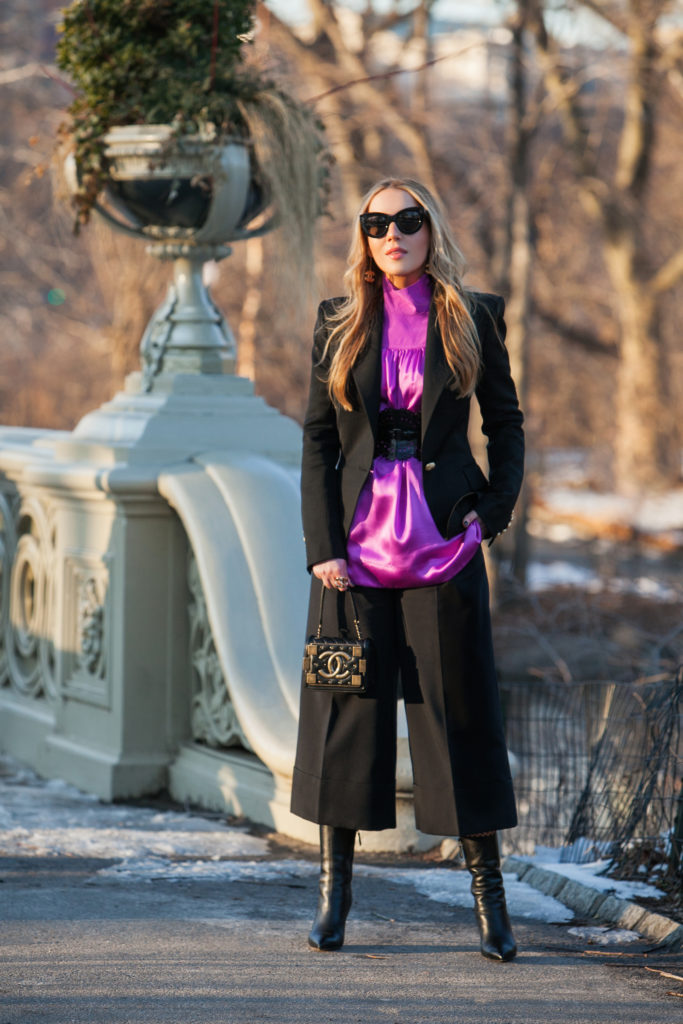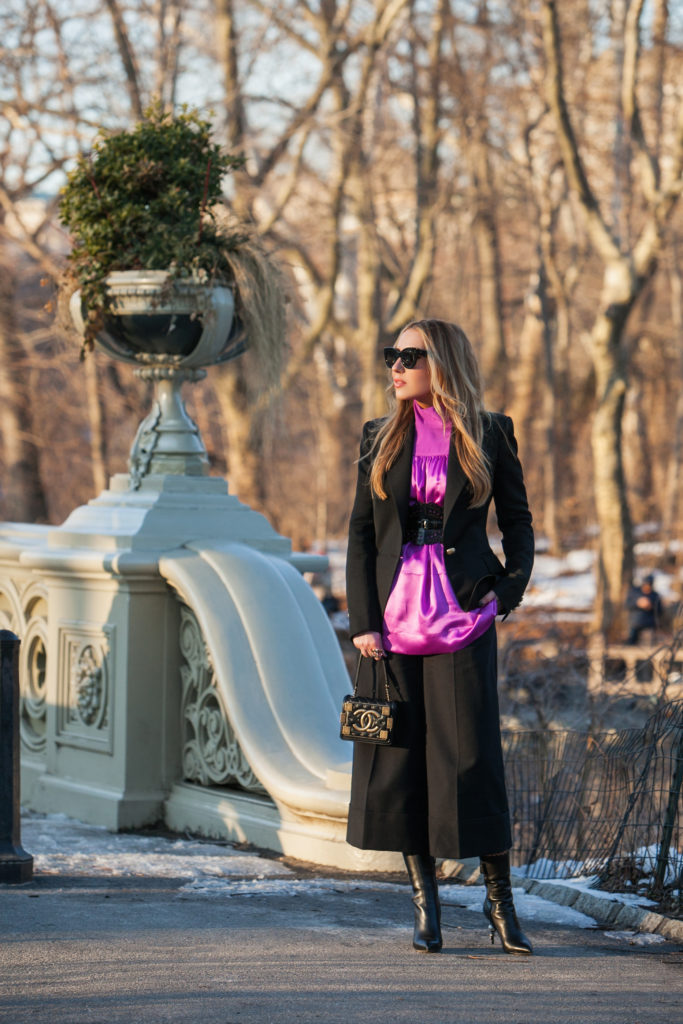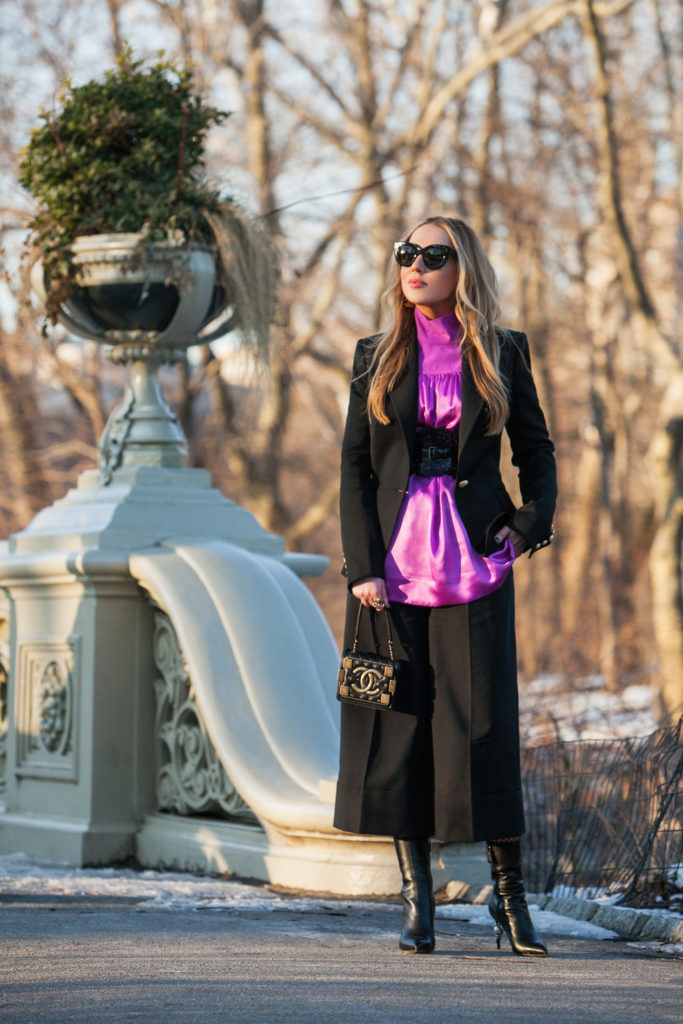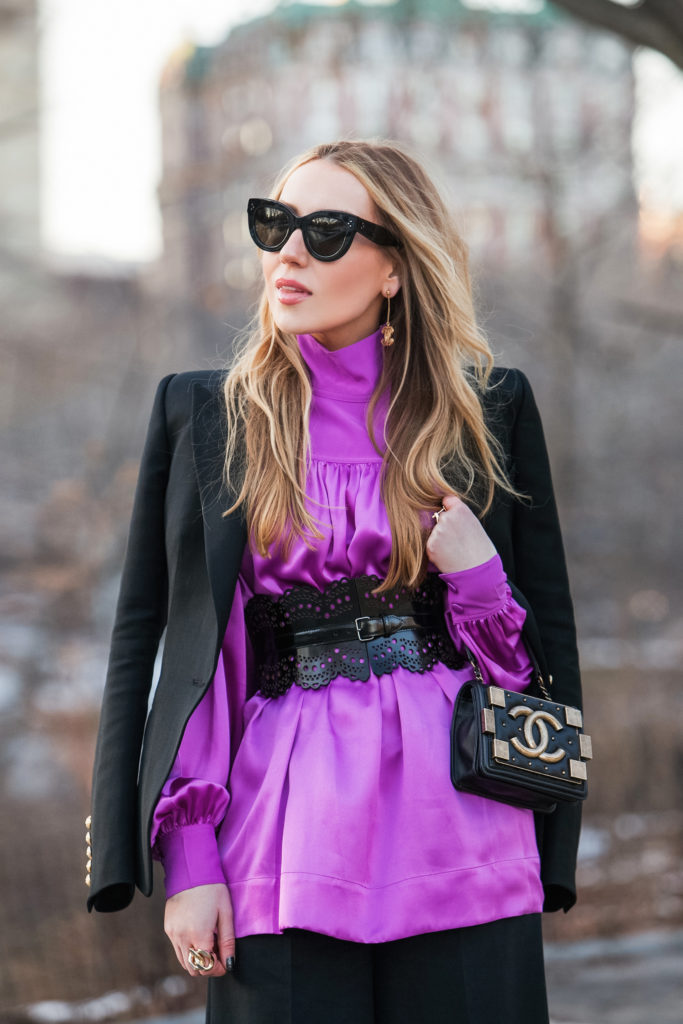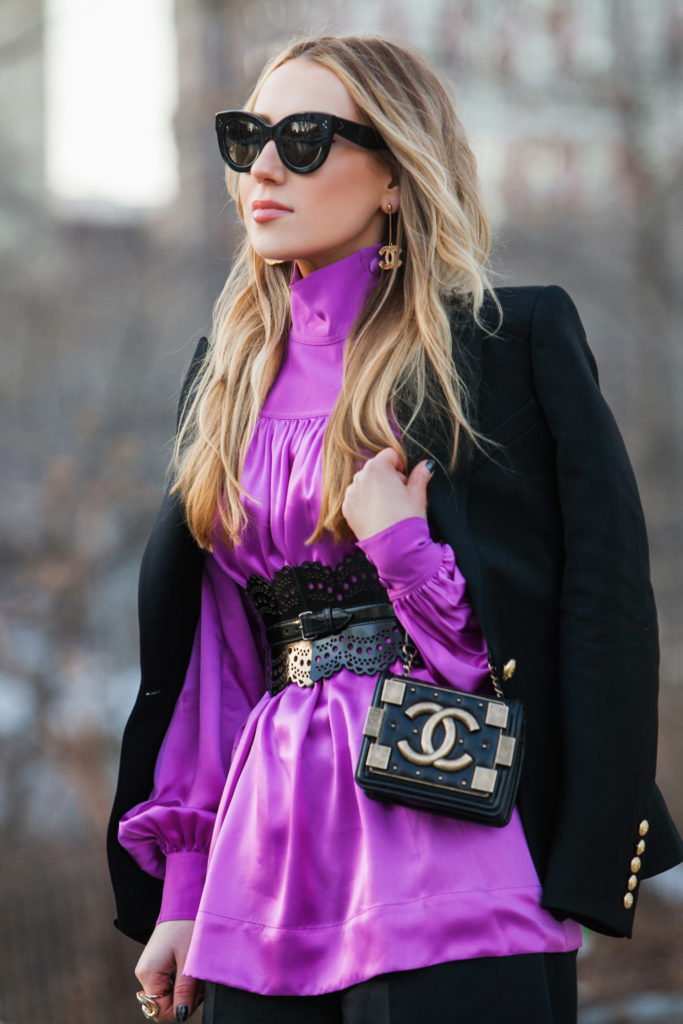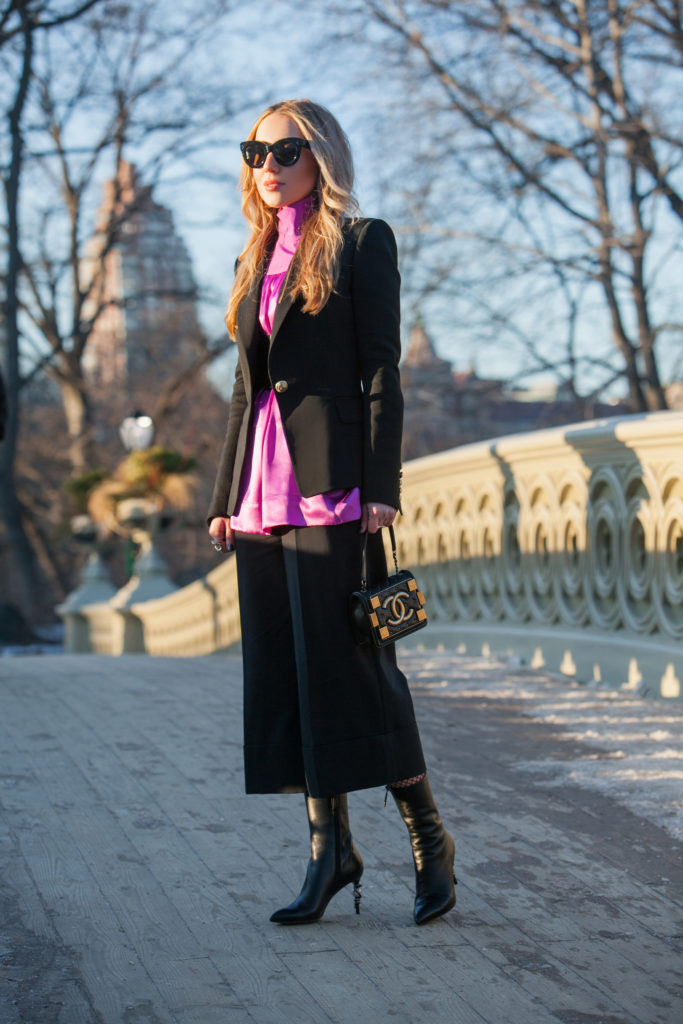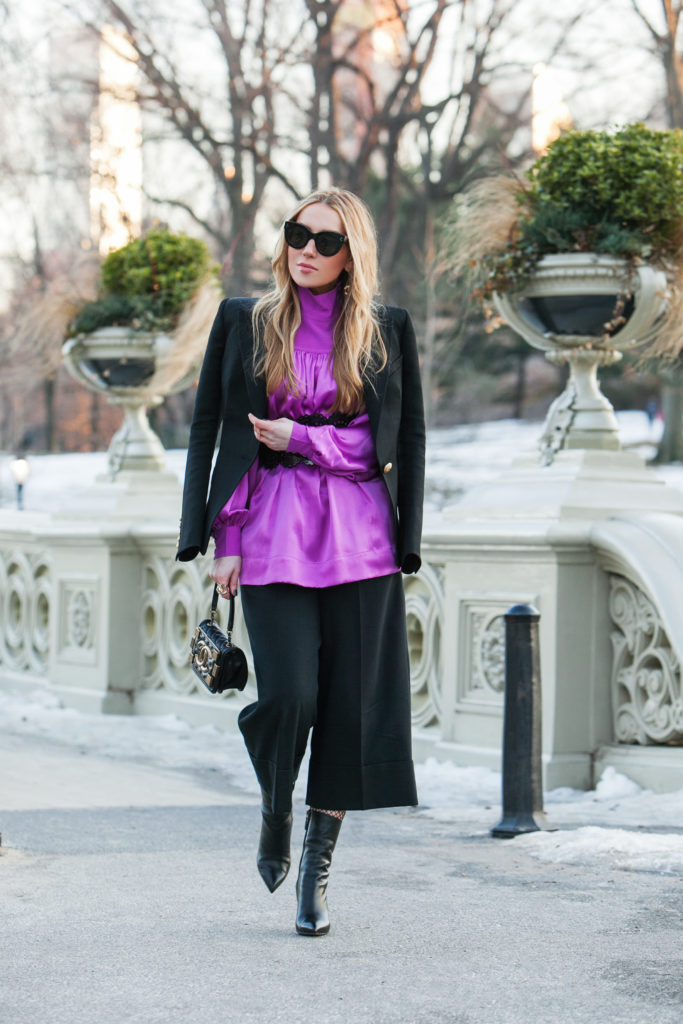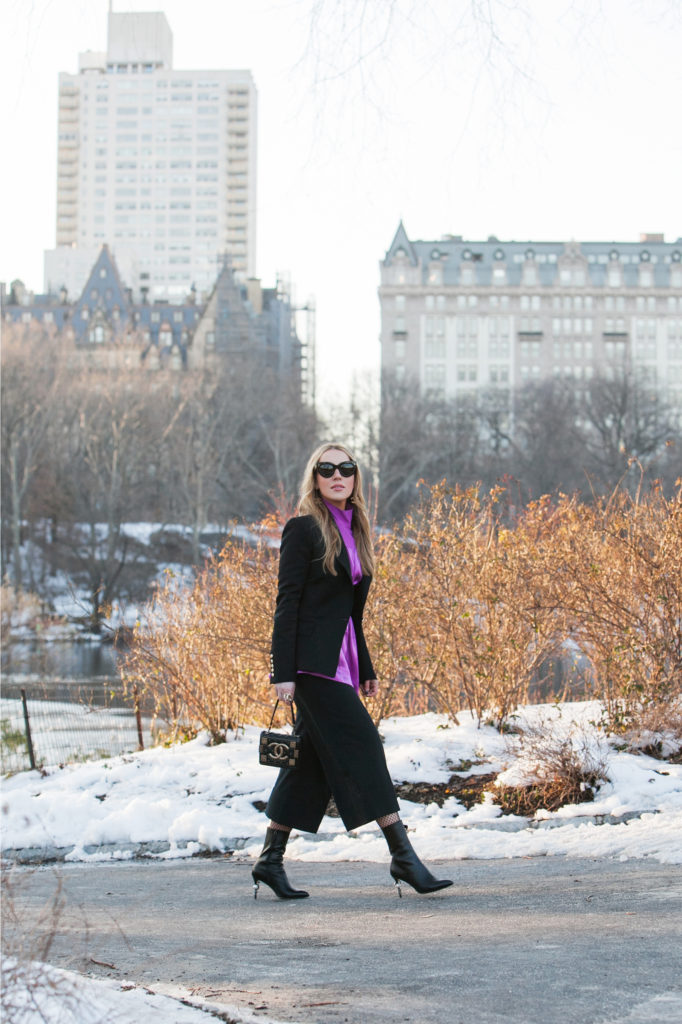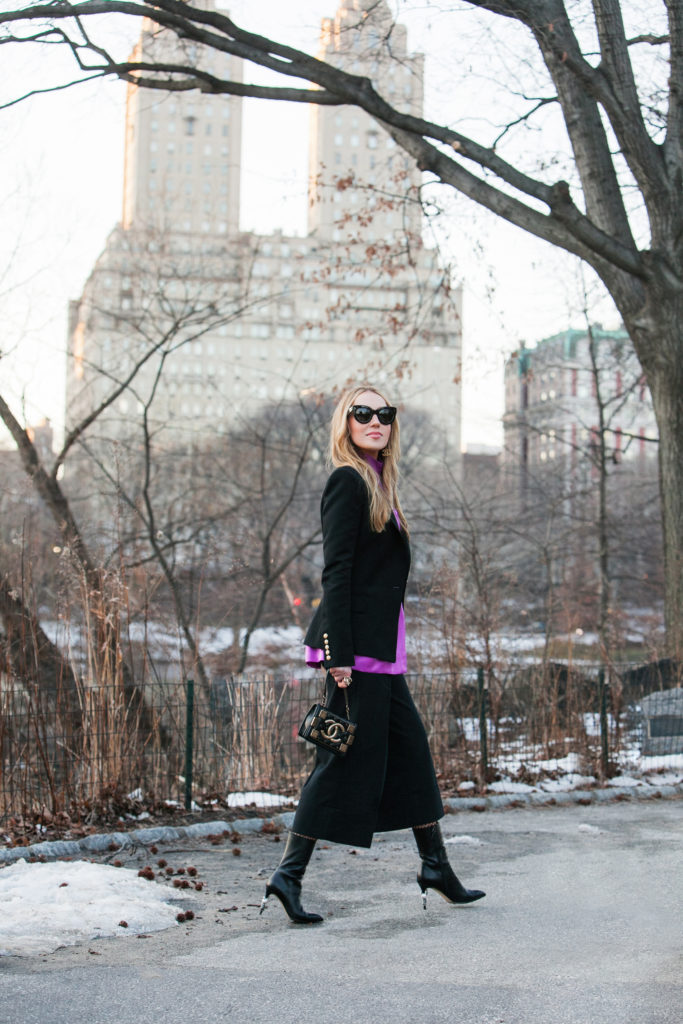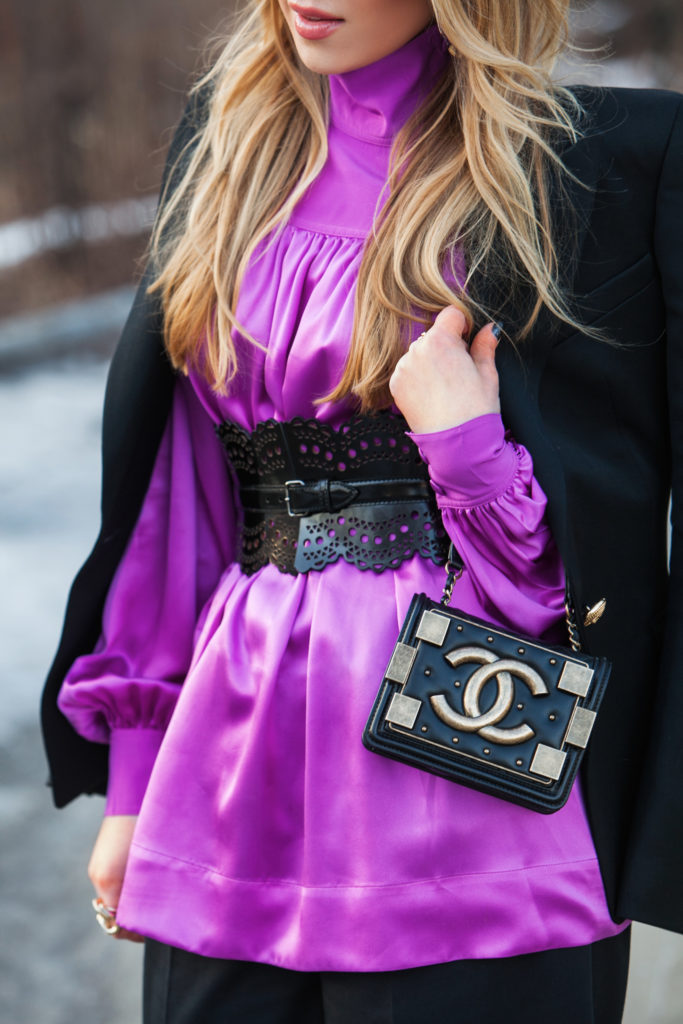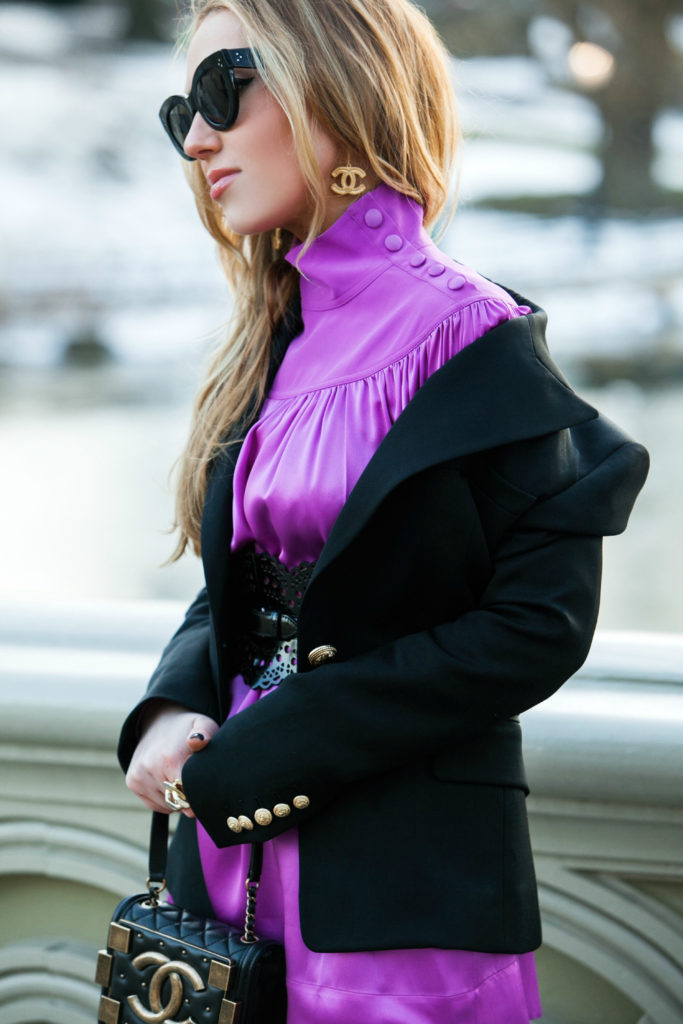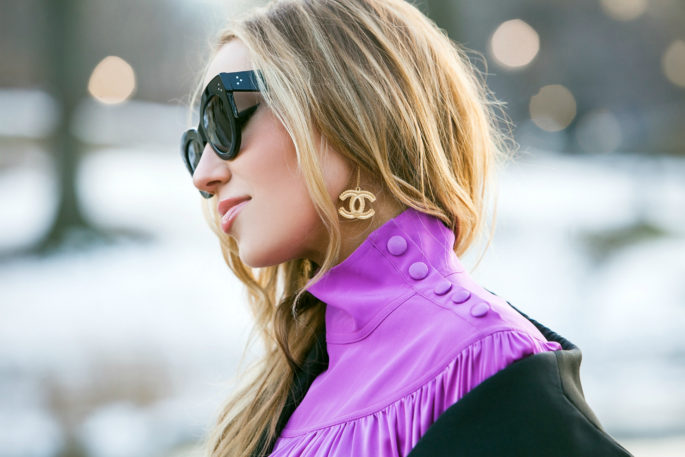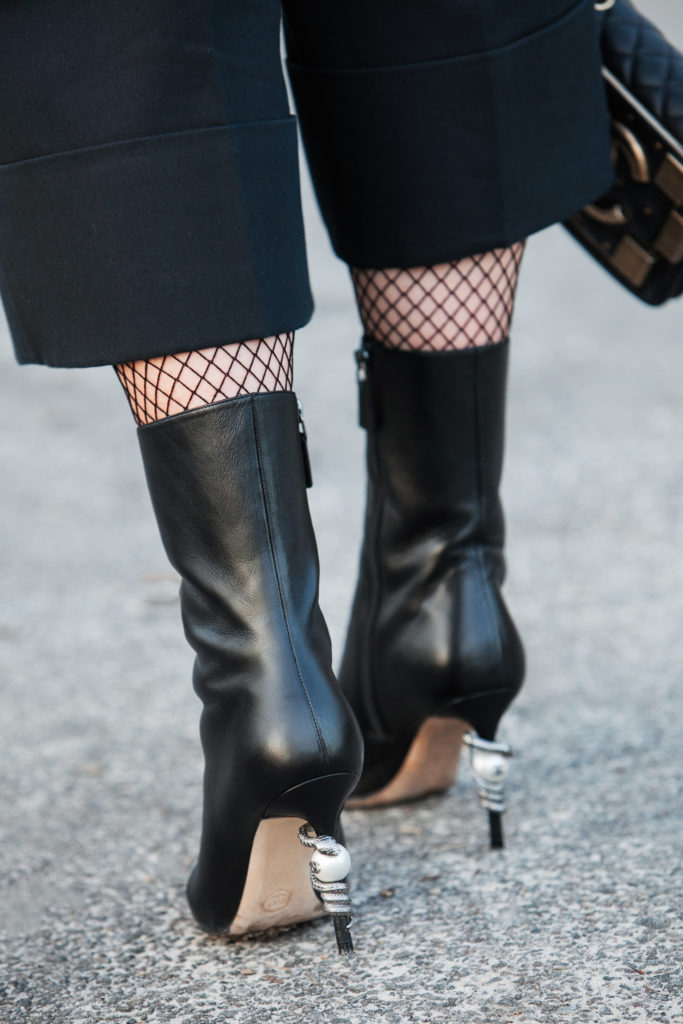 Blouse: Celine favorite tops in this color 1 | 2 | 3 | 4 | 5
Culottes: Tibi 1 | 2 | 3
Bag and Earrings: Chanel
Blazer: Balmain 1  | 2 | 3
Belt: Alaia 1 | 2 | 3
Sunglasses: Celine
Boots: Chanel pearl heel favorites 1 | 2 | 3
Tights: Asos
Ring: Dior
The variety of ways to wear them allows these fabrics to win over a wide range of preferred styles.
Understated silk or satin blouses paired with favorite jeans or slacks and a killer pair of pumps or sandals make a versatile look that appeals to most, and topped with some lip color or statement jewelry, can take you from day to night.
The gowns from these materials can also vary quite widely, from delicate cami slip types to red carpet ready masterpieces. The same can be applied to pants and skirts as well.
Are you a silk/satin fan? What are your thoughts on the trend?
Photography by Mila Zvereva