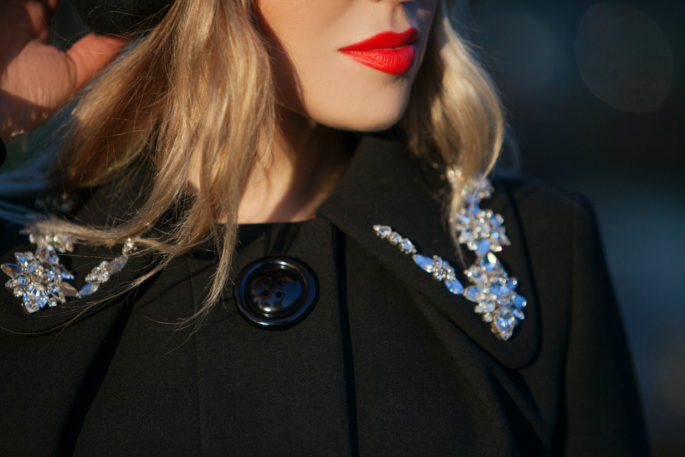 The parties and celebrations might be over for now, but we don't have to pack away all of the sparkles and sequins just yet.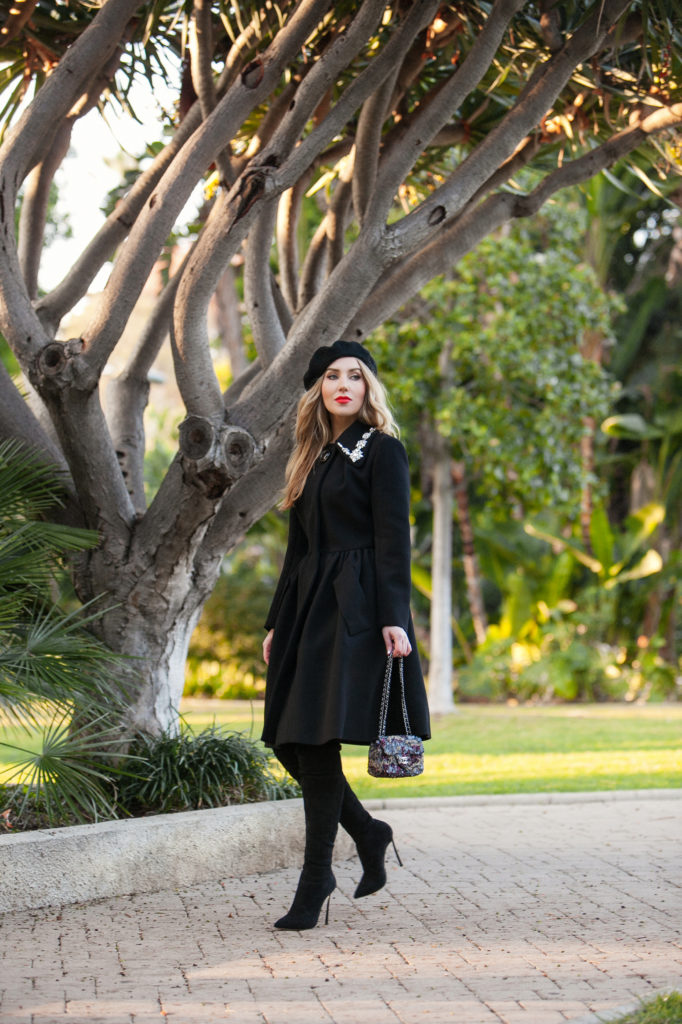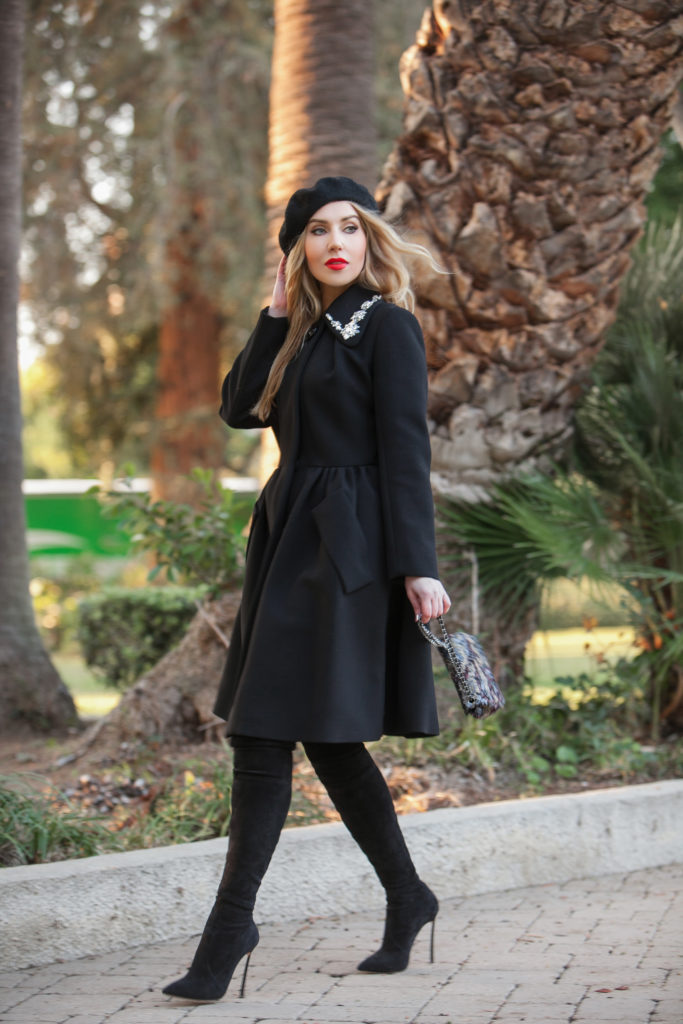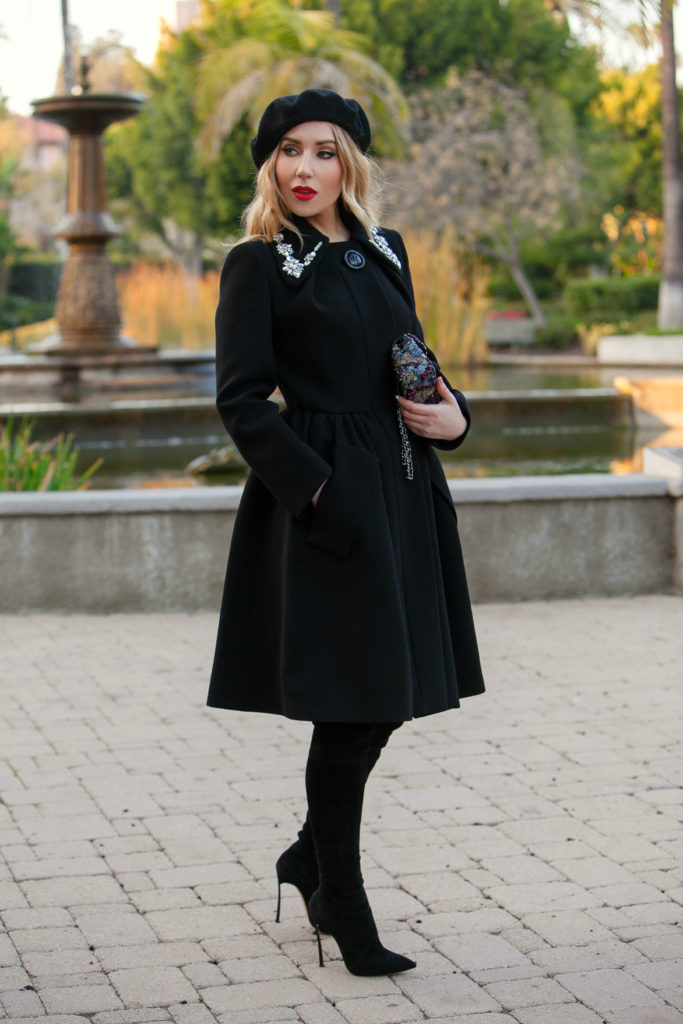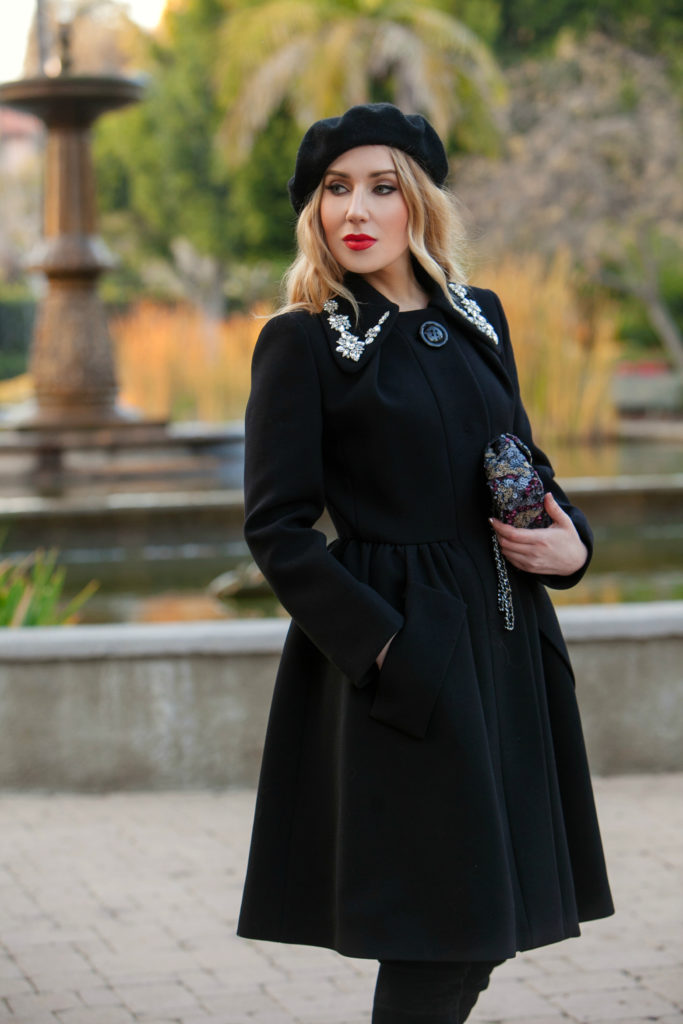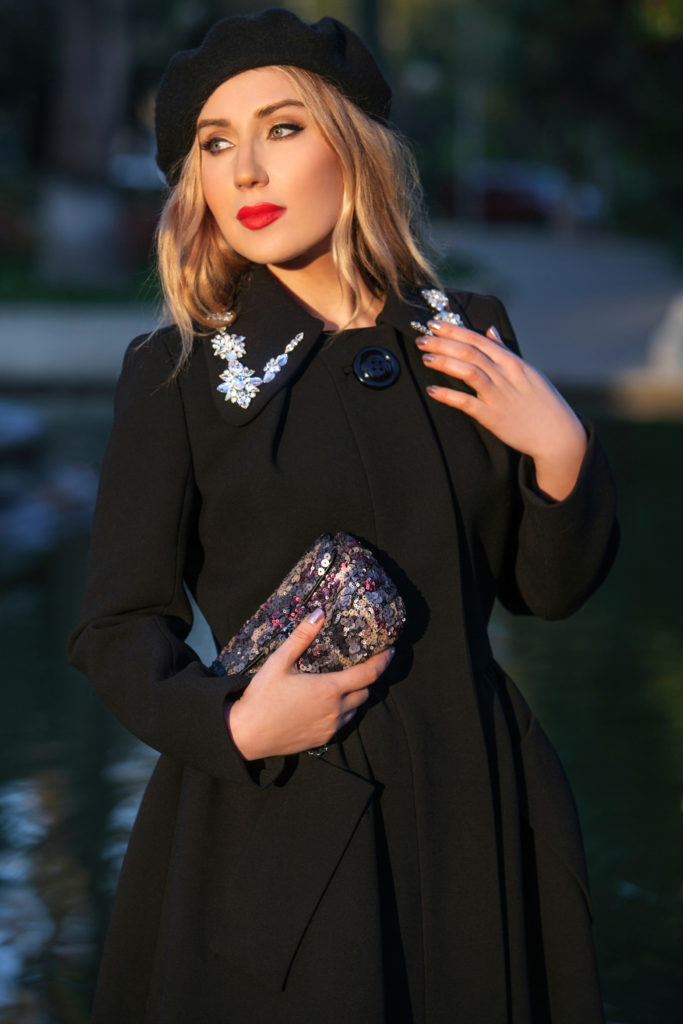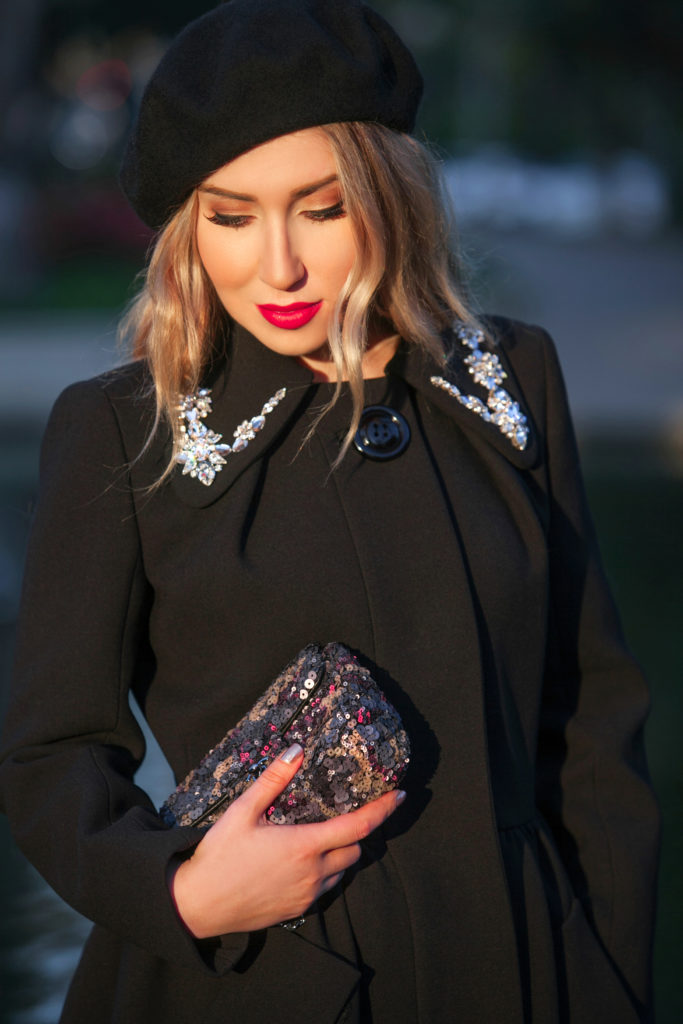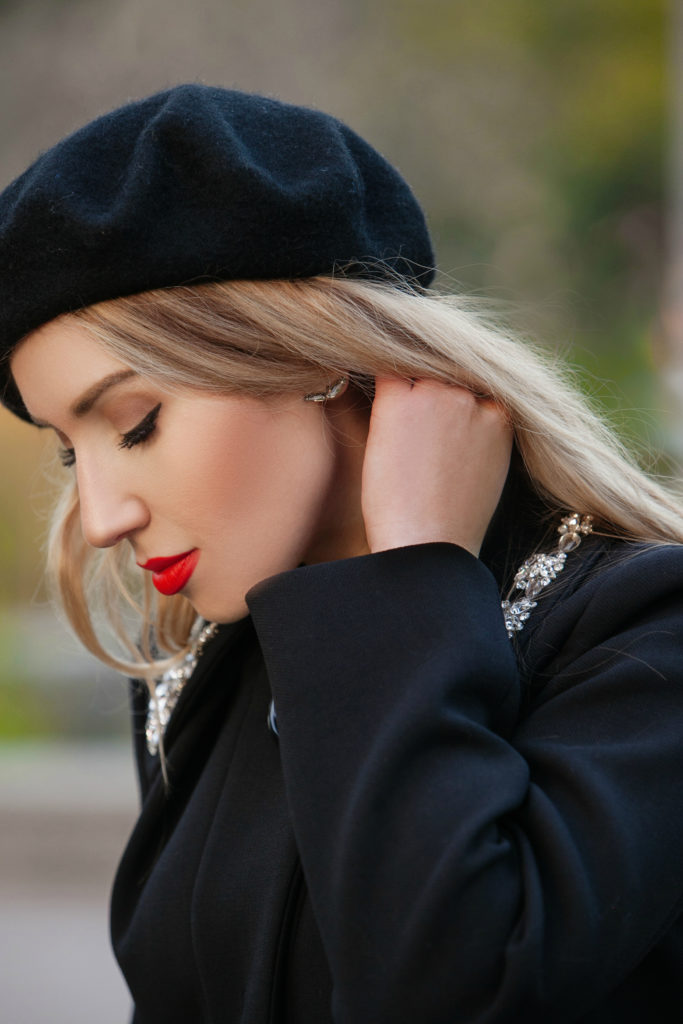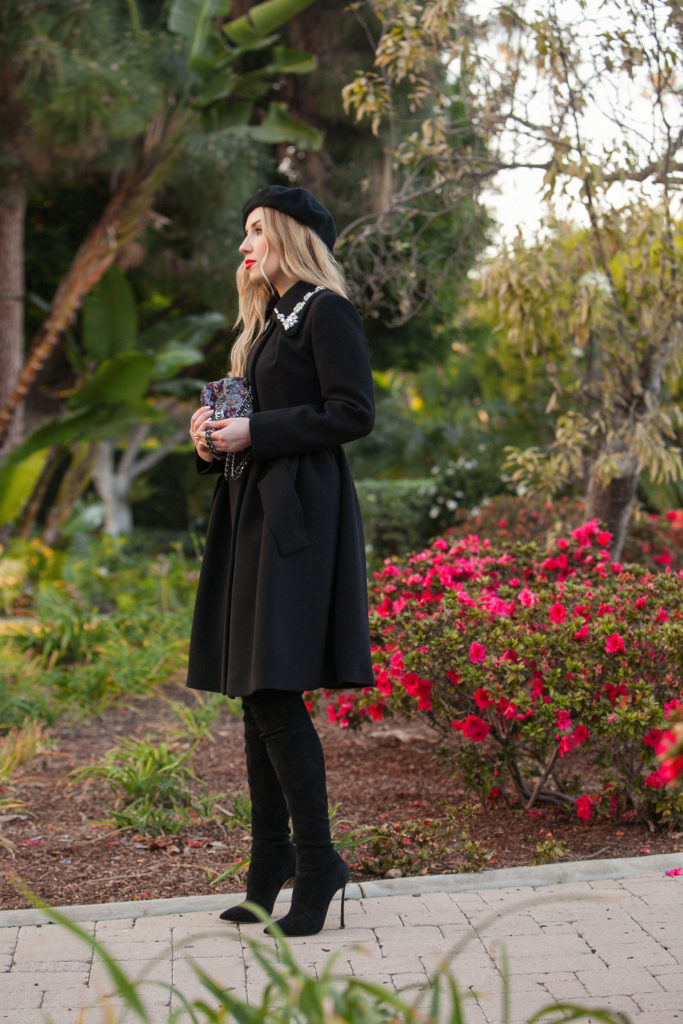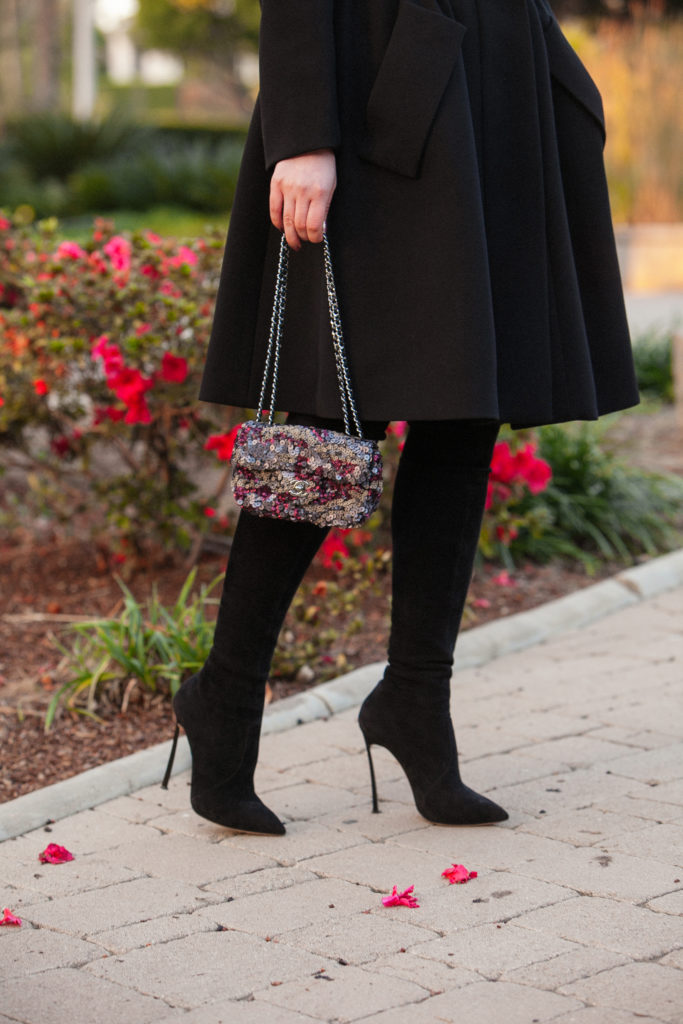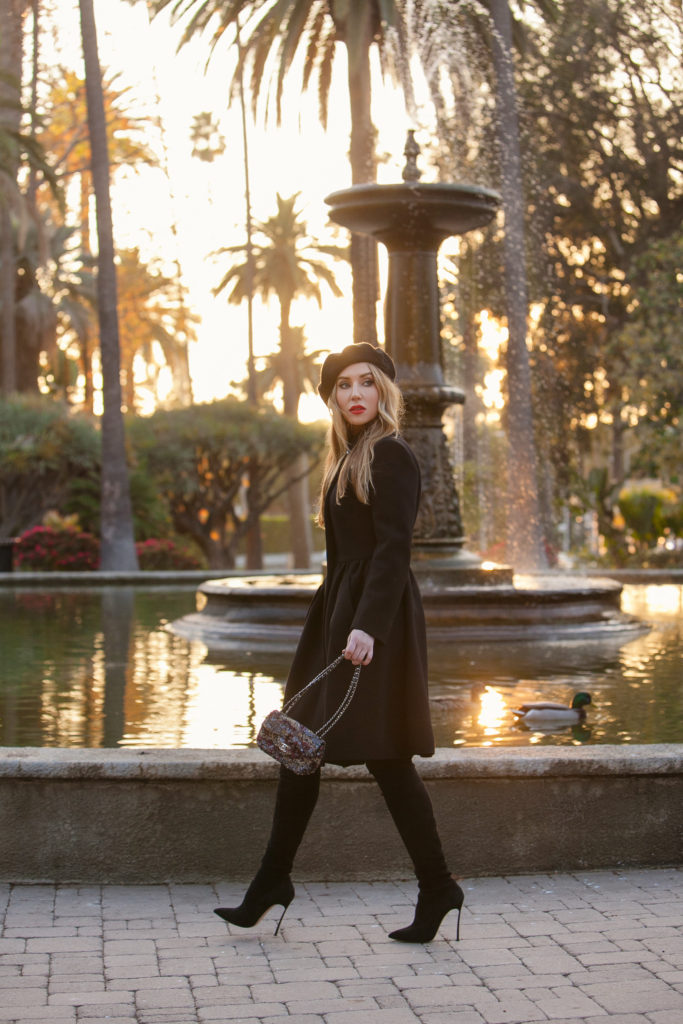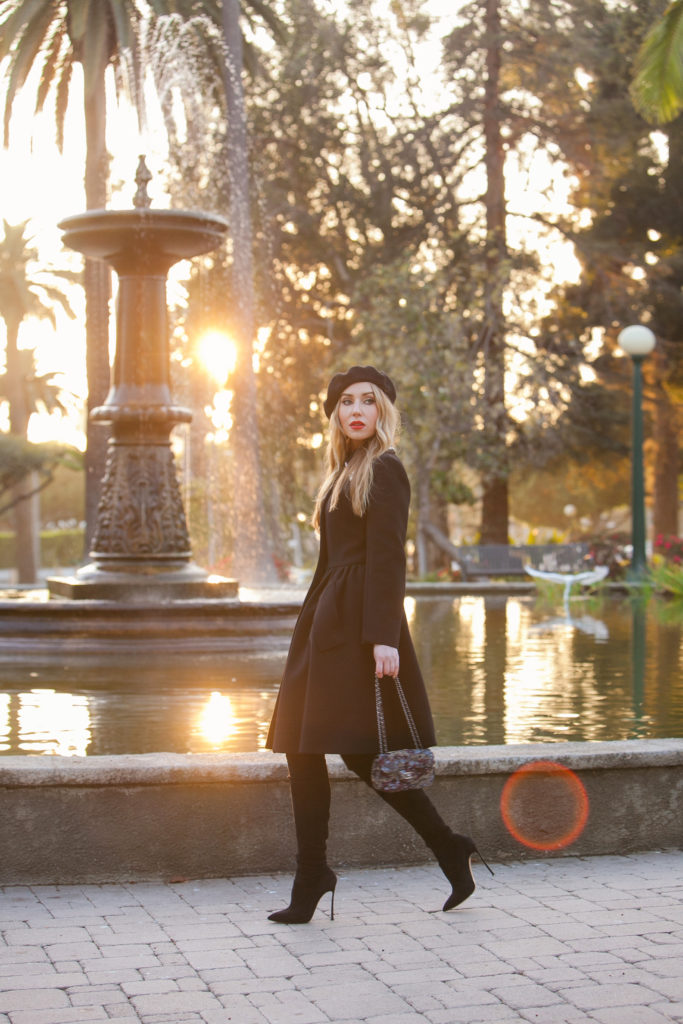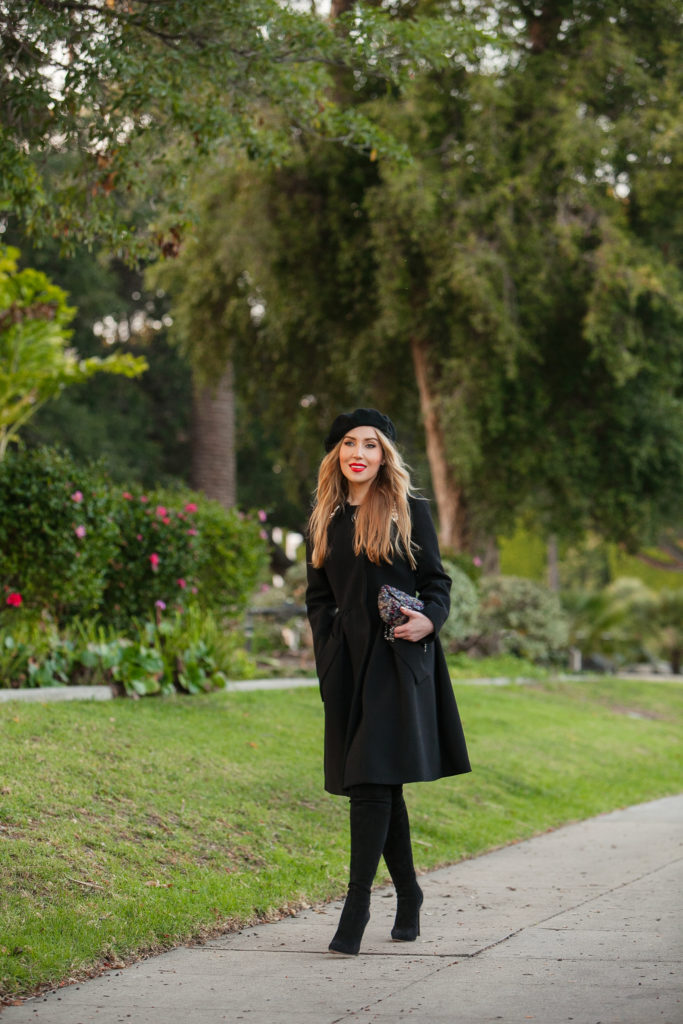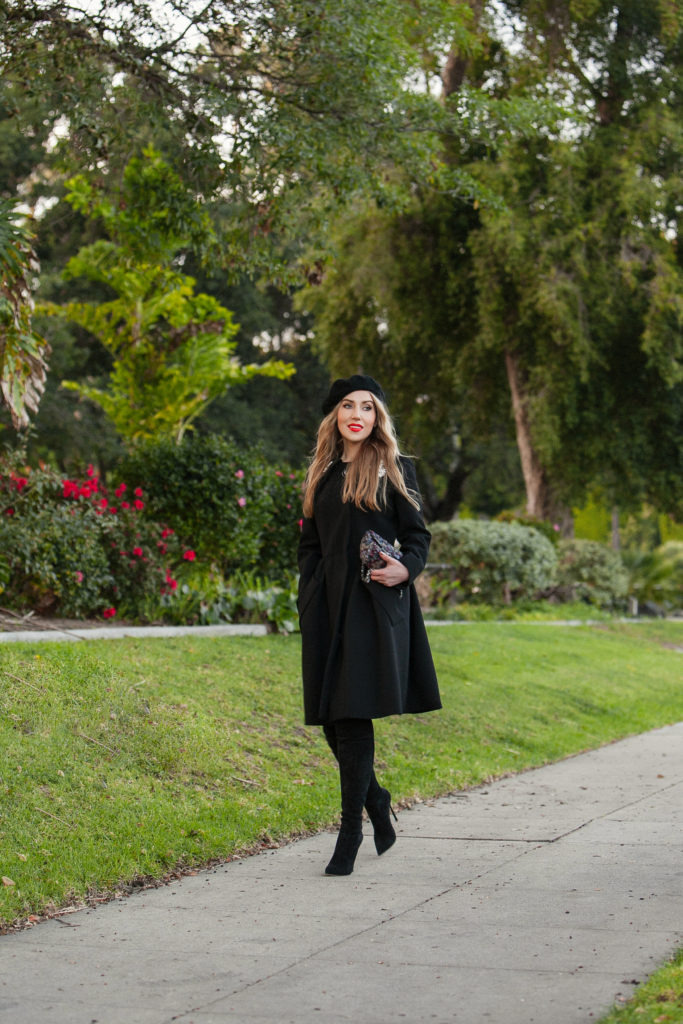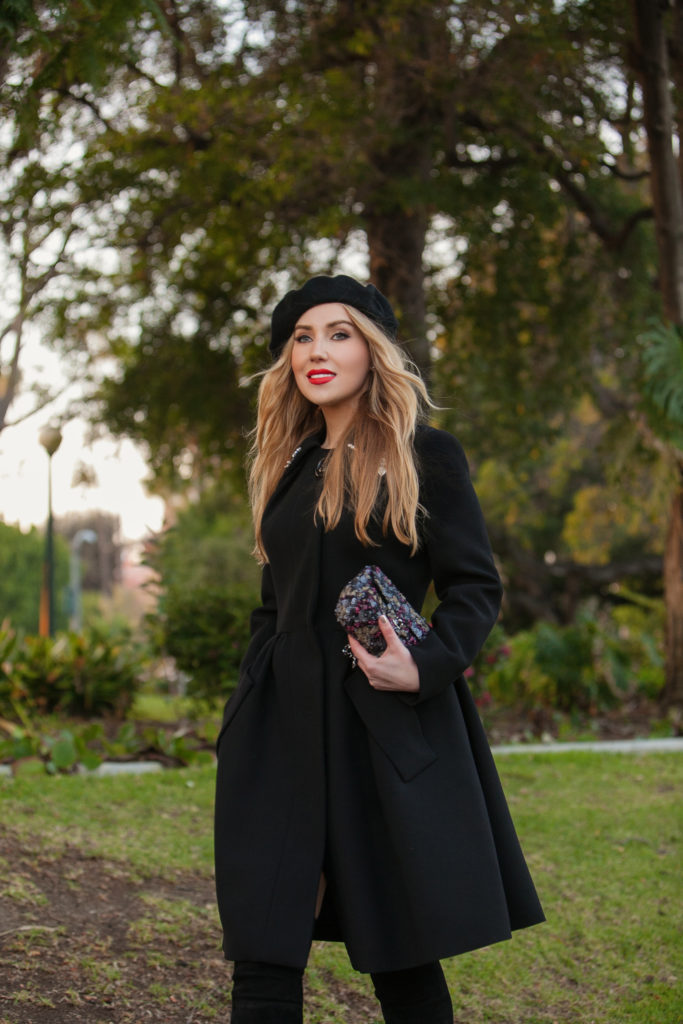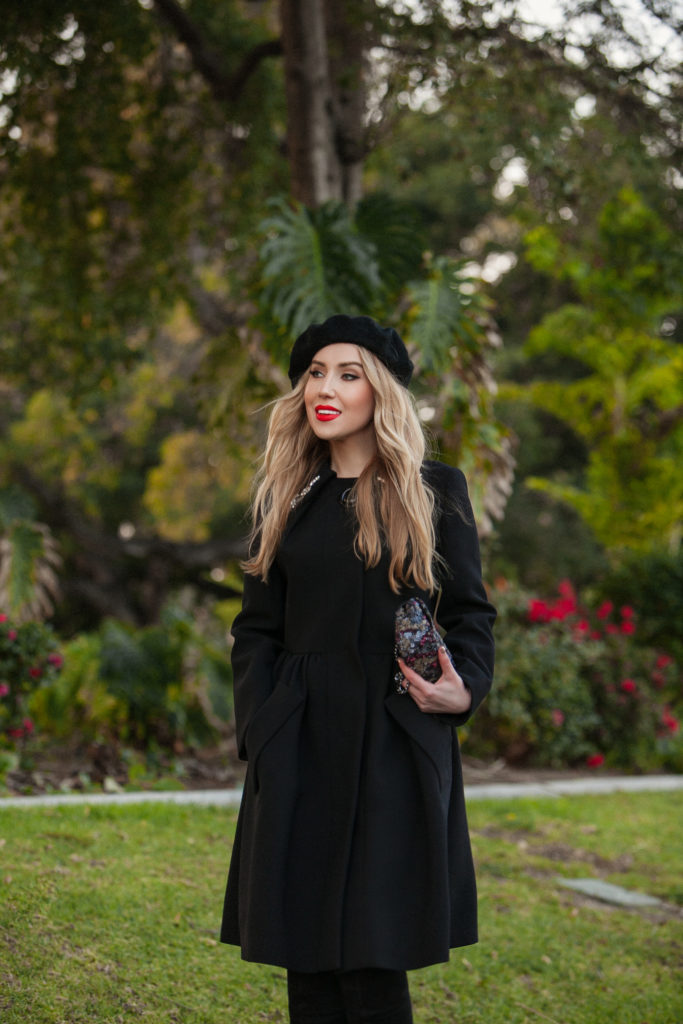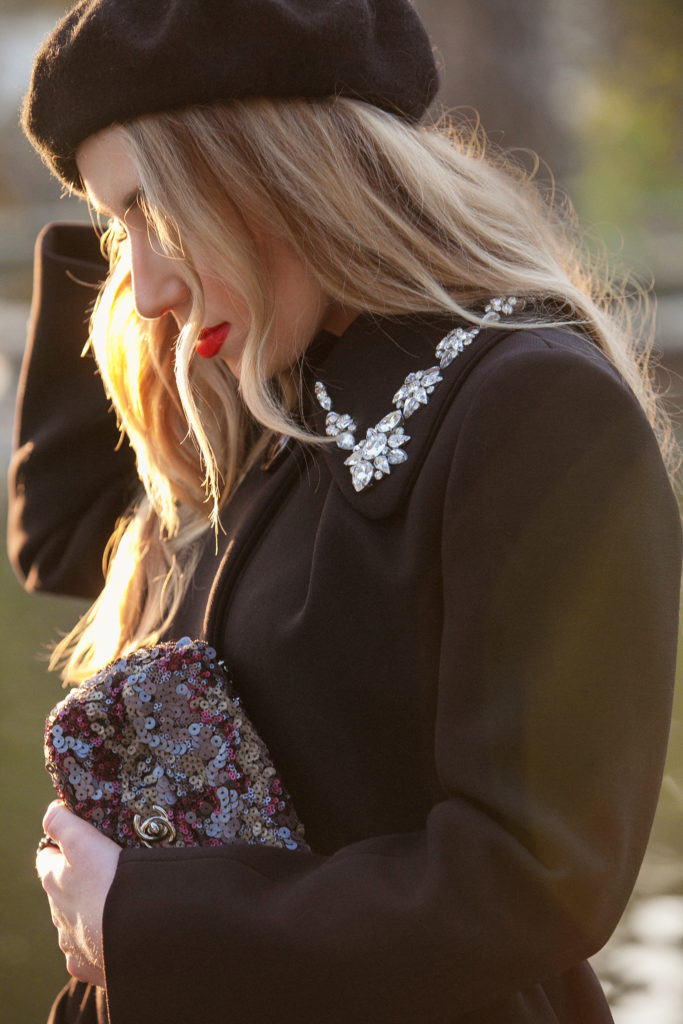 Coat: Miu Miu similar embellished favorites 1 | 2 | 3 | 4
Boots: Casadei 1 | 2 | 3
Bag: Chanel similar picks 1 | 2 | 3 | 4
Beret: Halogen like 1 | 2 | 3
Lips: M.A.C. in Lady Danger
You can keep bringing the festive mood back, incapsulating a little bit of sheen and glitter in your everyday style. At the end of the day, we run the show, and if we decide it's fiesta time, let it be!
Tastefully done sequins and crystals can brighten and uplift the most traditional look, bringing new tone and personality to it. Choose your accents wisely though. I went with a strong sparkly collar on the Miu Miu coat and subdued sheen free sequins on the bag with this otherwise monochromatic, elegant look. The boots receive next level praise from me, as you probably already noticed my love for Casadei blades due to the flexibility of ways to style them. The heel has a message and personality, the rest is up to you with the direction you want to take it: elegant, romantic or going all the way out for the night.
Don't let anyone or anything dull your sparkle, literally! And that's the way I am stepping into 2017: festive and bright, open to new beginnings and opportunities and celebrating life! Let's do it and make 2017 a sparkly one because we can! Who is with me?
Photography by Mila Zvereva