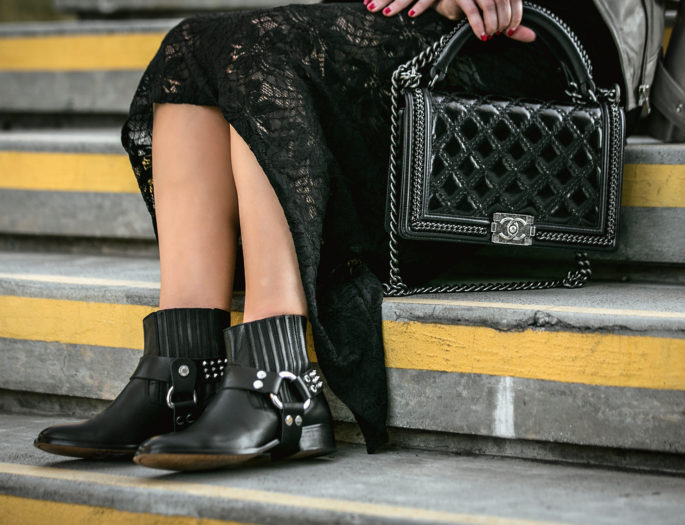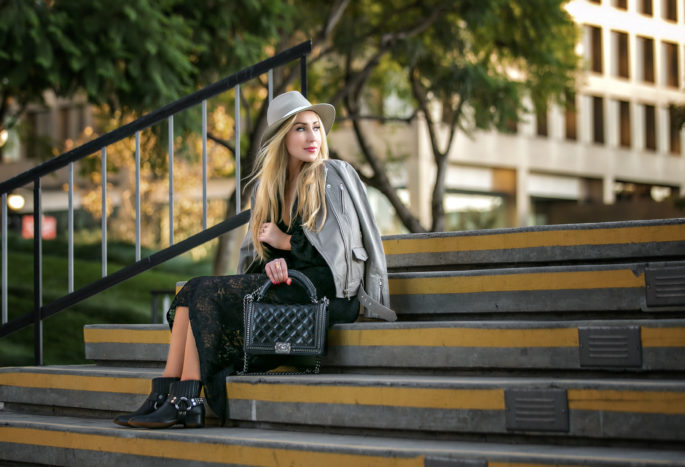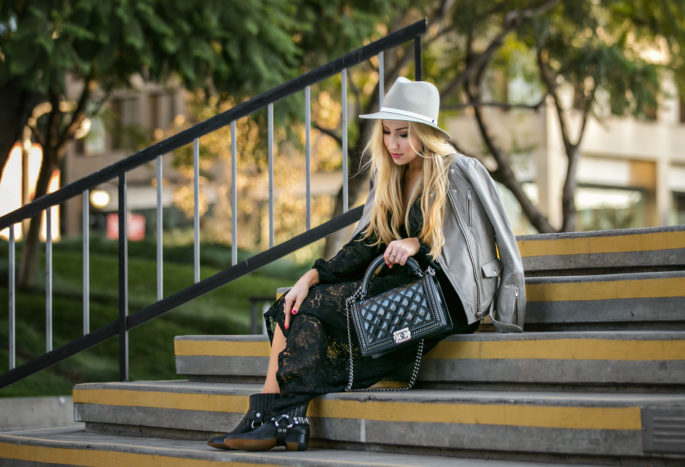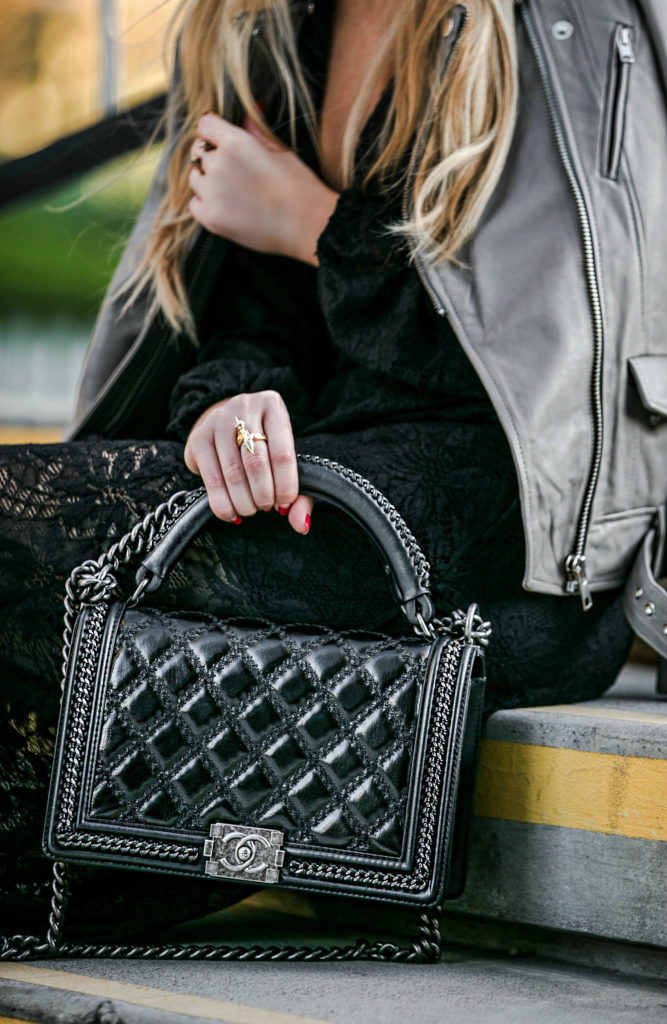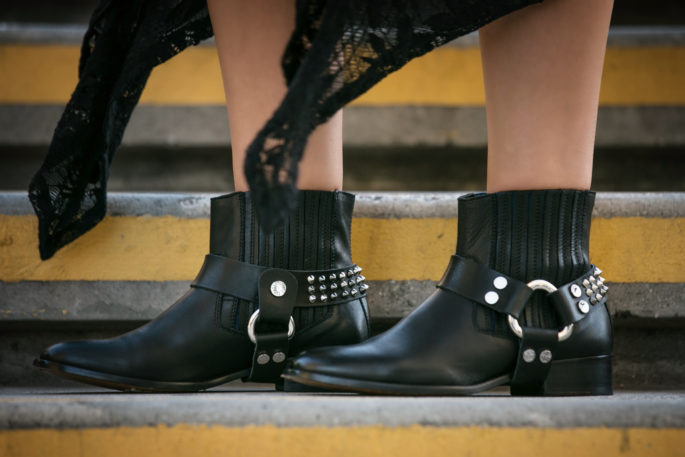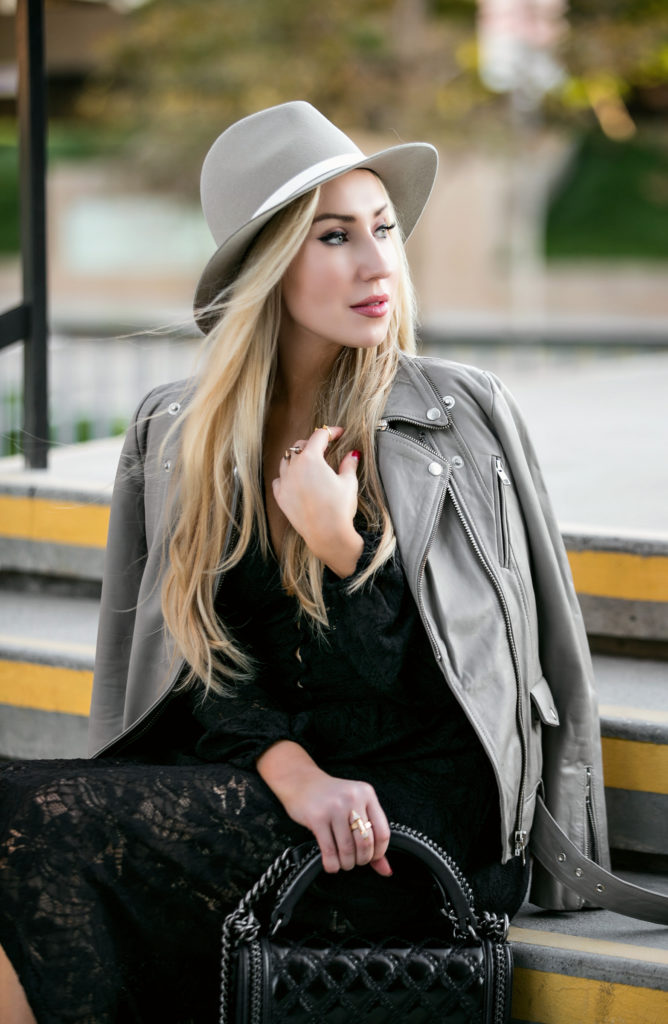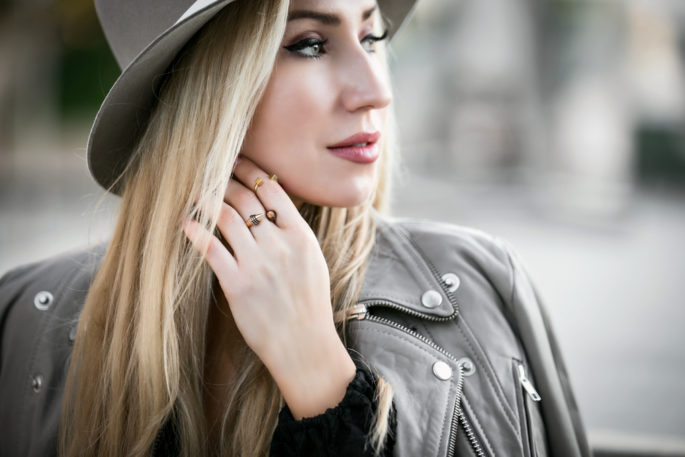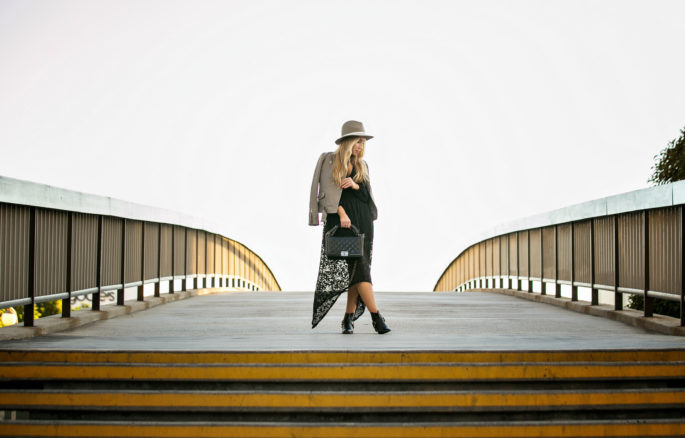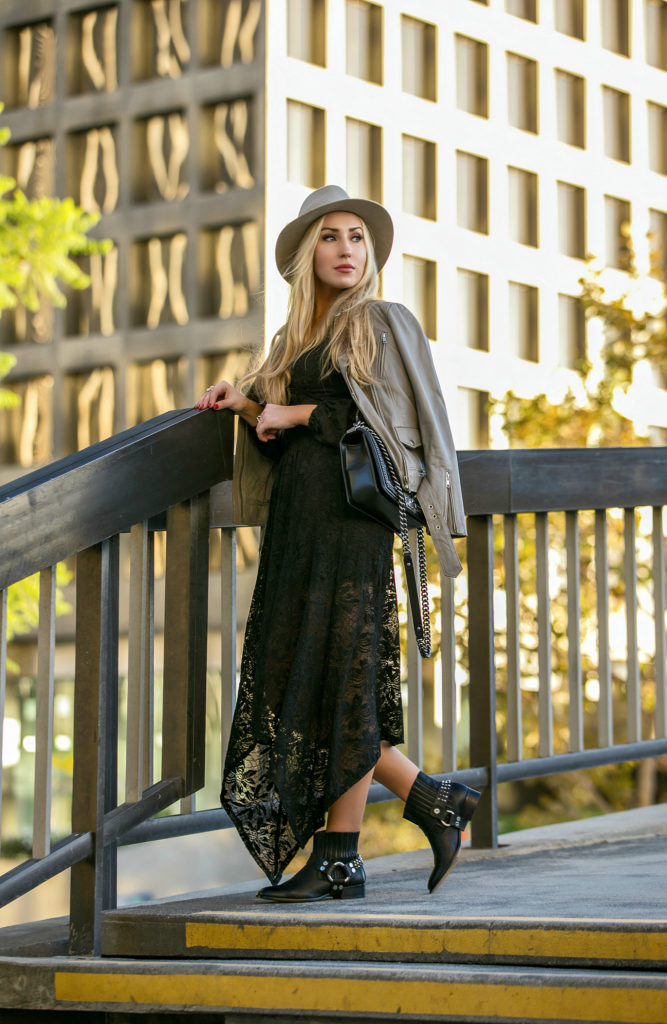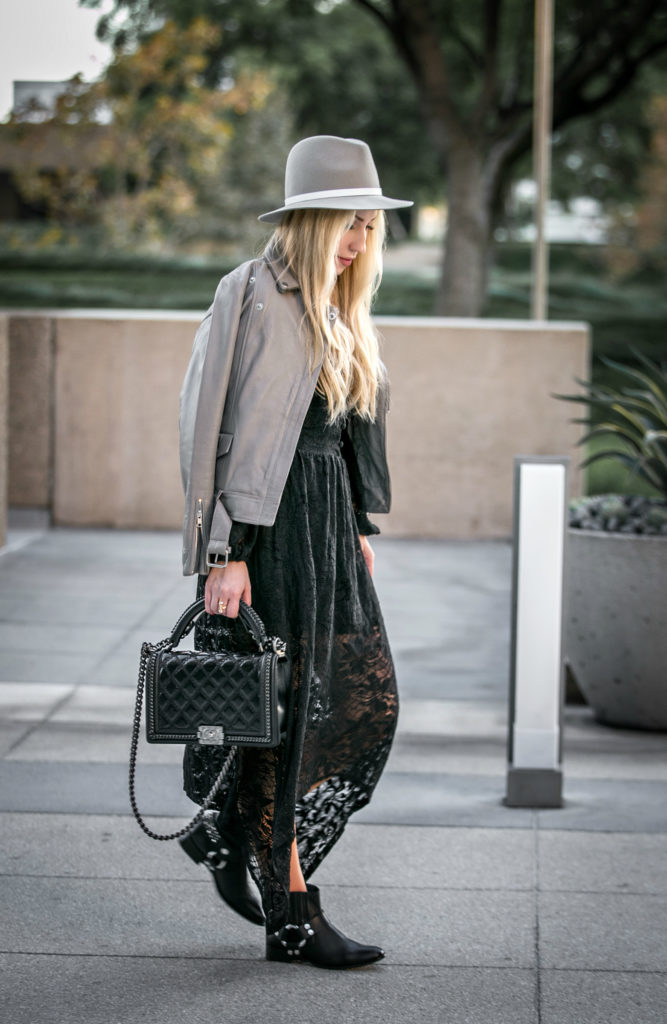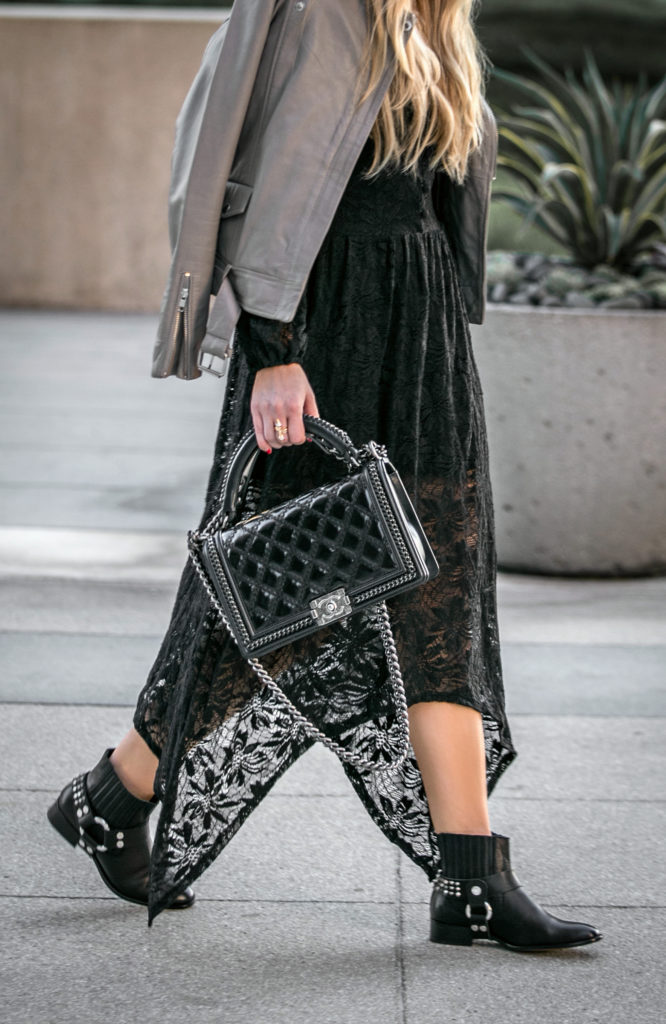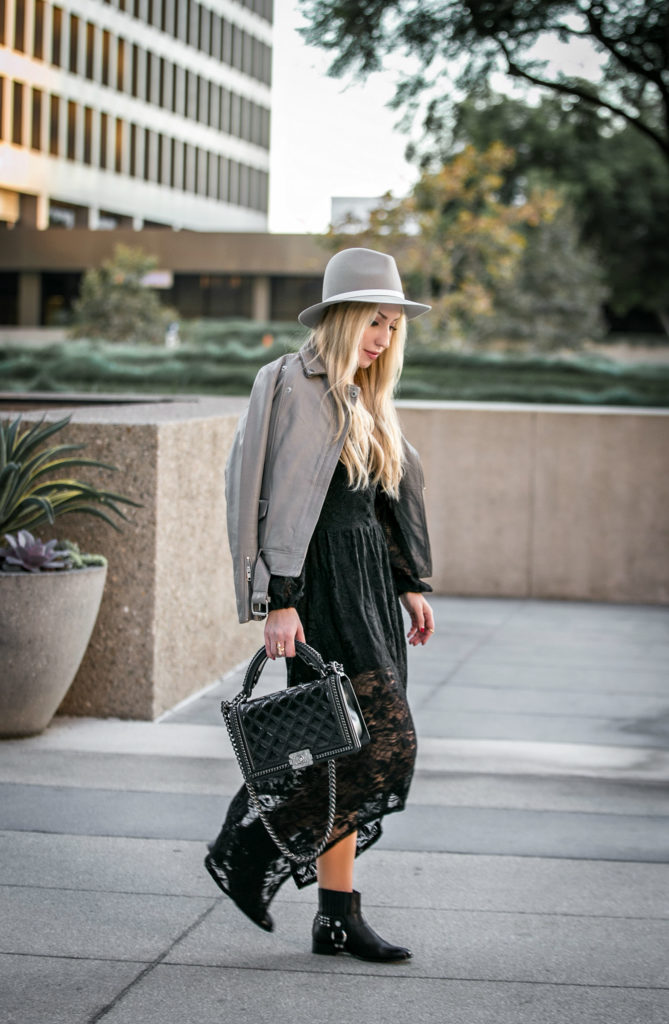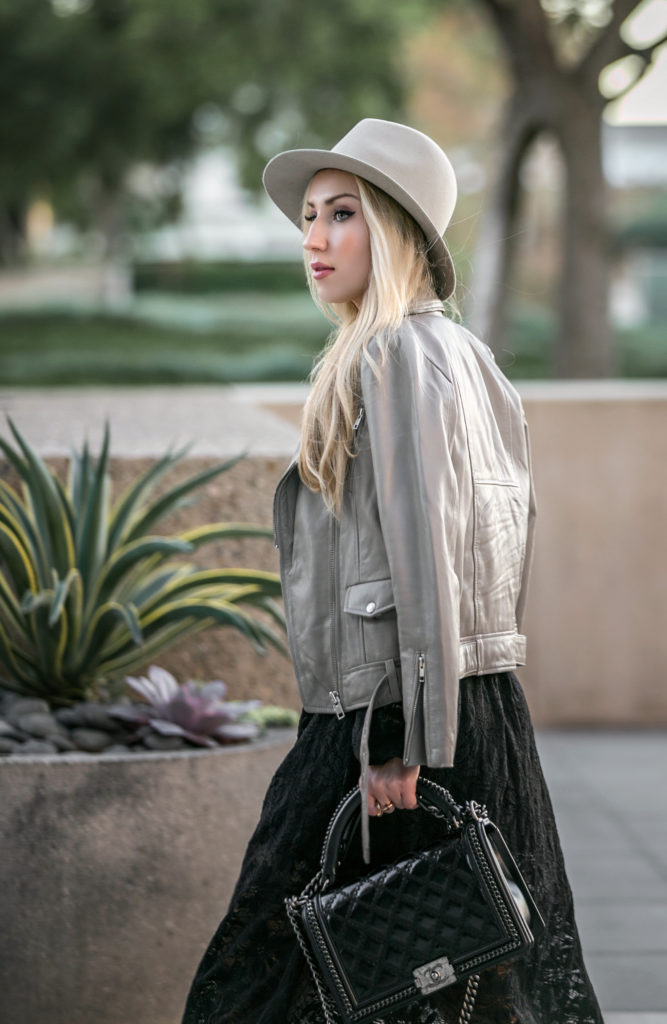 Dress: Nightcap Clothing (similar) 1 | 2 | 3 | 4
Boots: Zadig and Voltaire (similar) 1 | 2 | 3 | 4
Jacket: Maje (similar) 1 | 2 | 3
Bag: Chanel (similar style) 1 | 2 | 3 | 4
Hat: Rag & Bone 1 | 2 | 3 | 4
Rings: Vita Fede
Lips: NARS Velvet Matte pencil in Dolce Vita with YSL Volupte Sheer Candy in 07
This is another outfit where I got to play with different textures and contrasting details. Masculine-looking, heavy boots are softened by the intricate lace and supple leather jacket in a soft taupe hue.
Fall and spring are perfect in my opinion since they make seasonal dressing more creative.  You can still get away with wearing light, flowy dresses and blouses with leather or suede jackets, boots and booties, hats and scarves and even fun tights because the temperatures are still quite forgiving.
That's why expected to be elegant lace can be turned into a little rock and roll or even somewhat punk.  It's all about presentation and "garnish", as I call it.  Accessories are always there to help!
Photography by Janice Reinold of Chasing Hiromi Photography