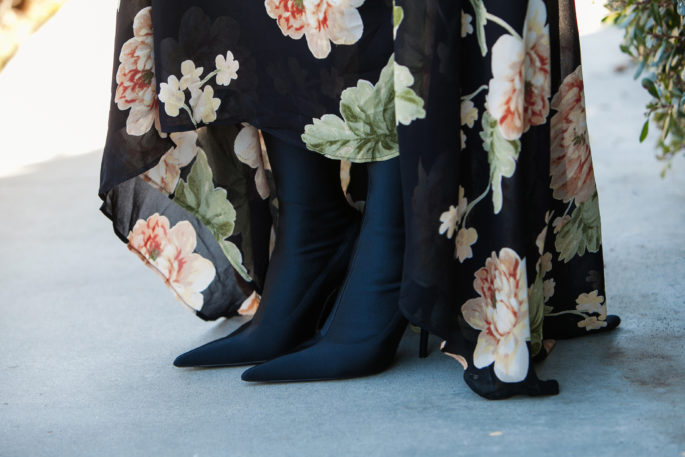 Floral print is something that will never go out of style. It might have a seasonal or dominant color preference but never loses actuality.  Some might prefer smaller print some bigger, some softer, some more structured, more geometric shapes of flowers, some busier and some less scattered. You name it, designers cater floral print to many needs and likes.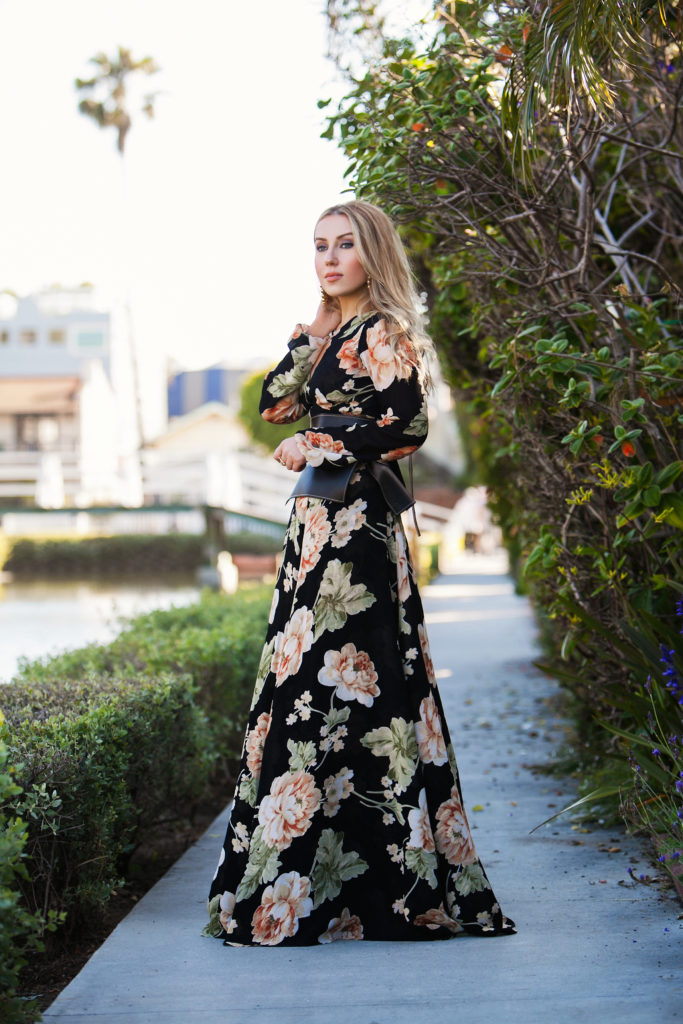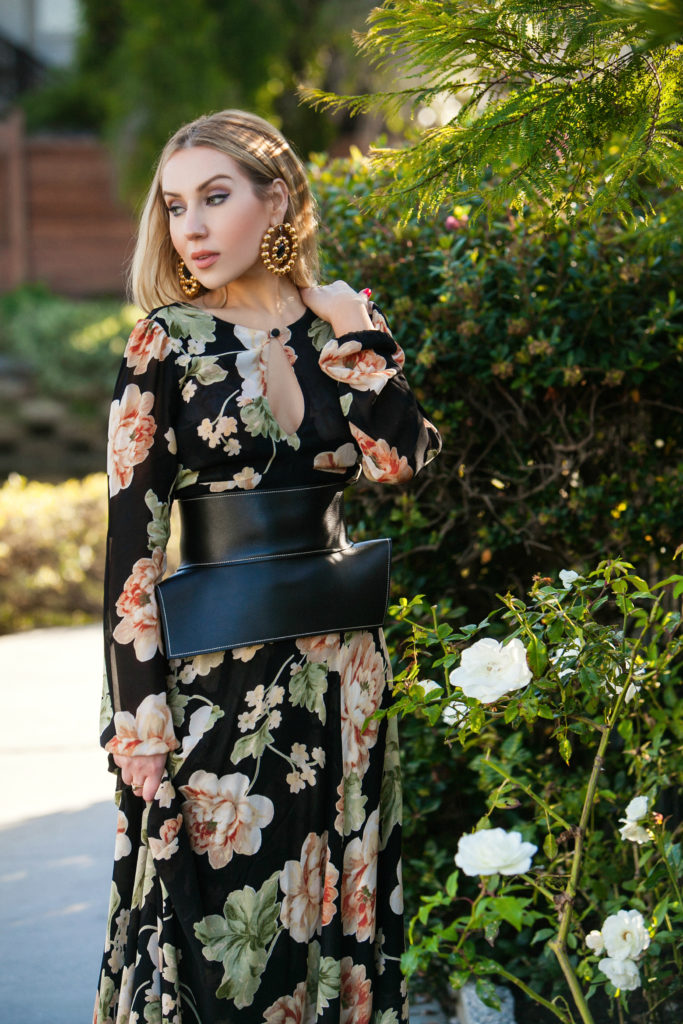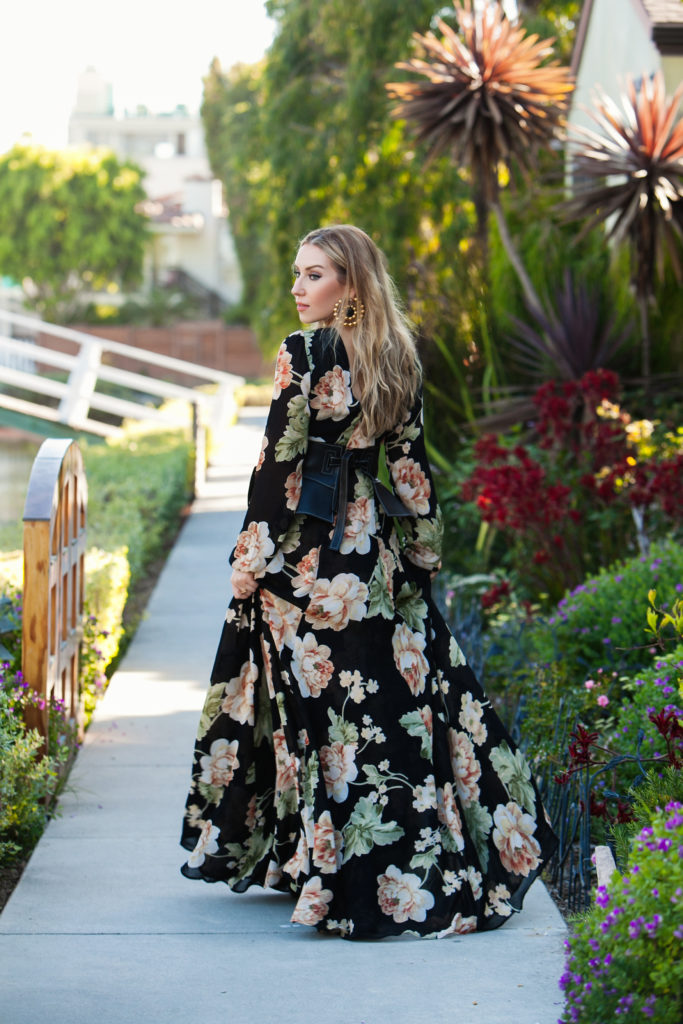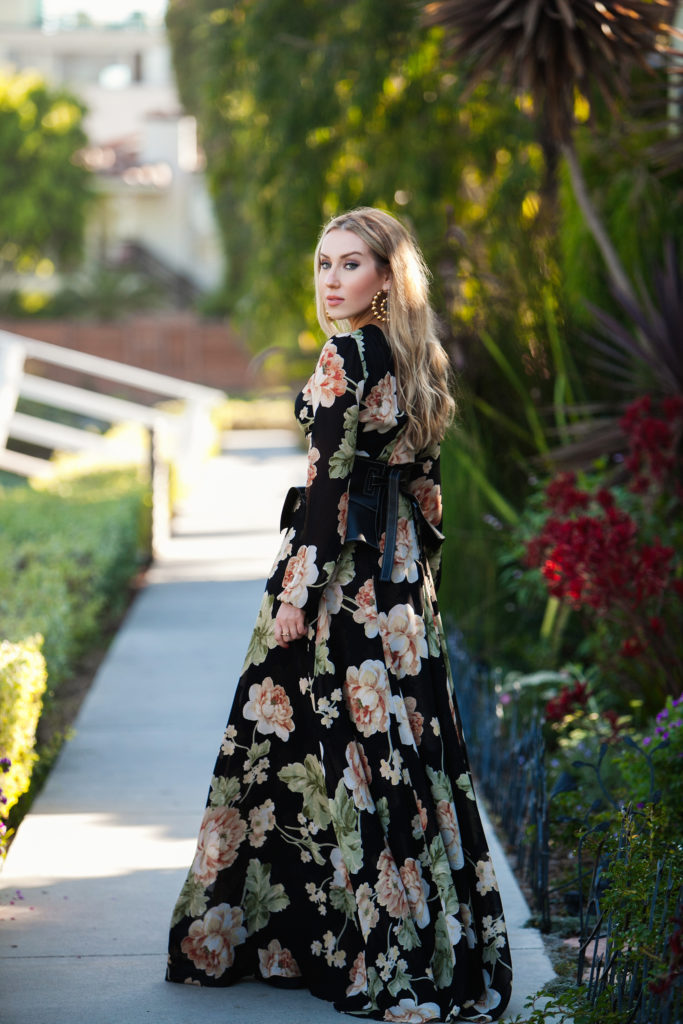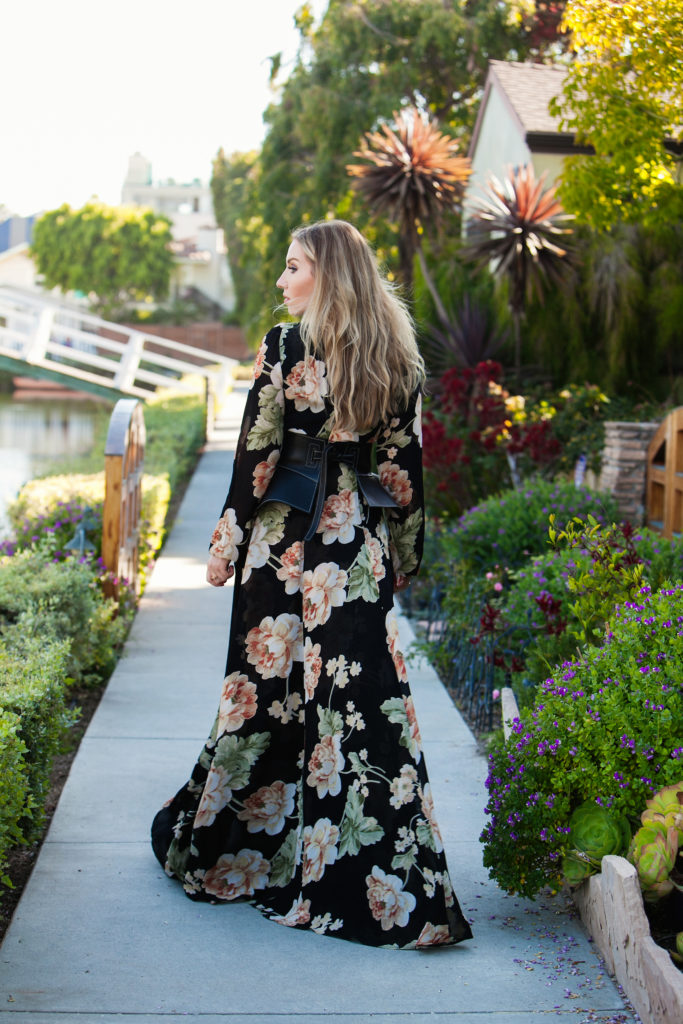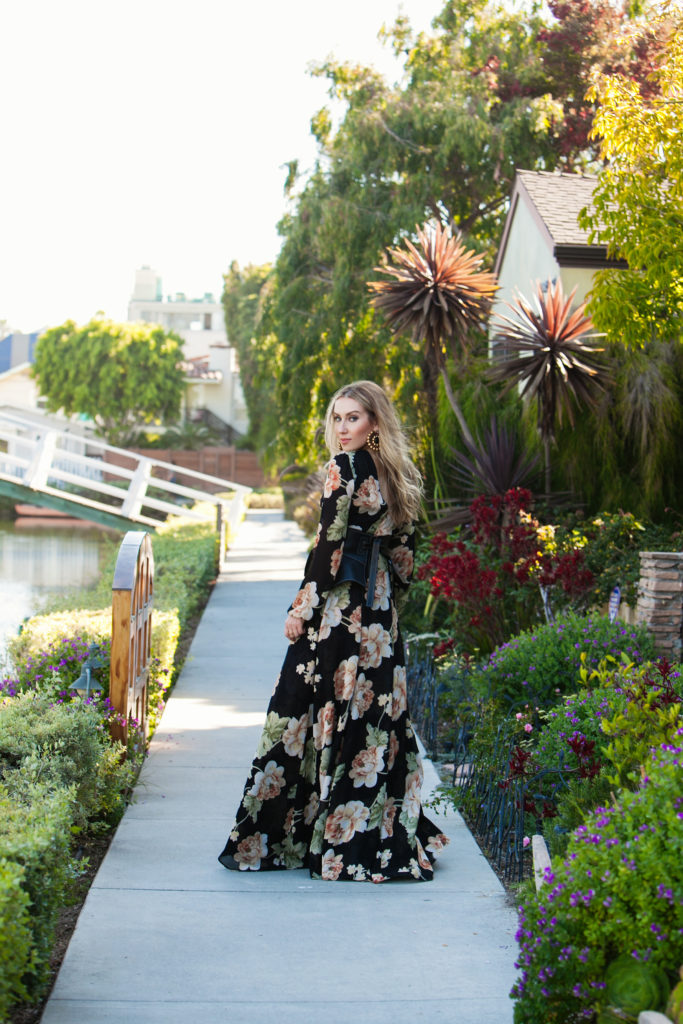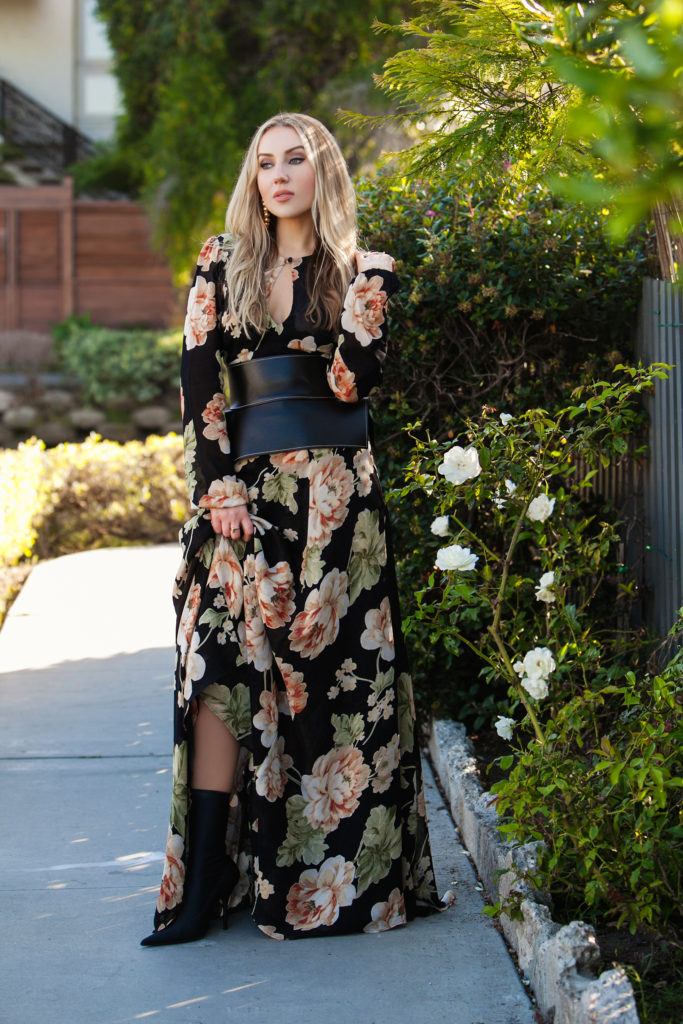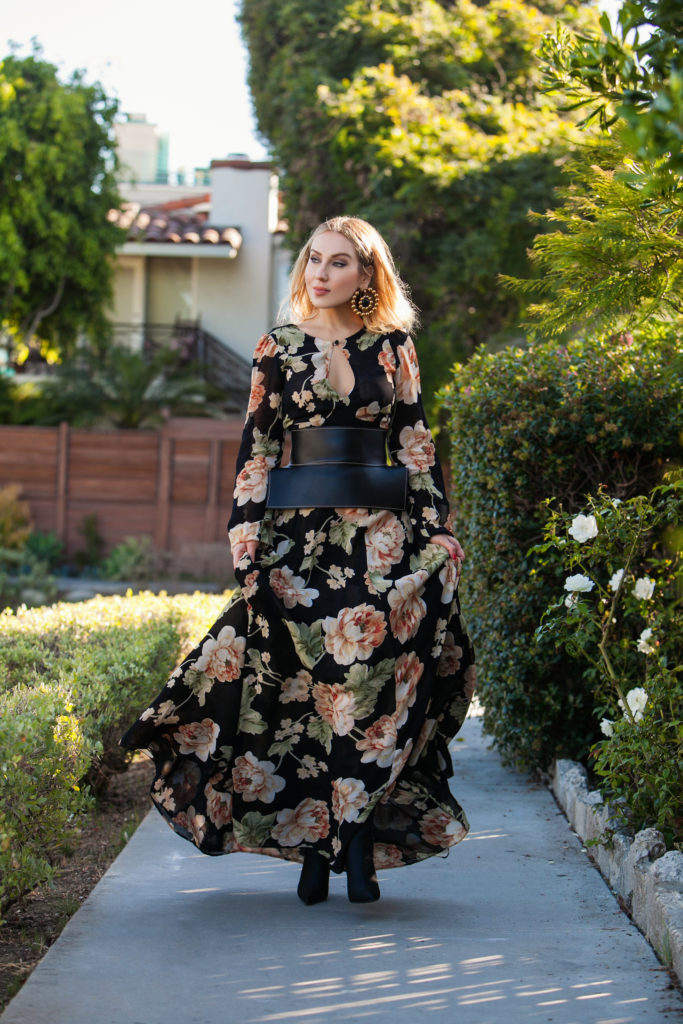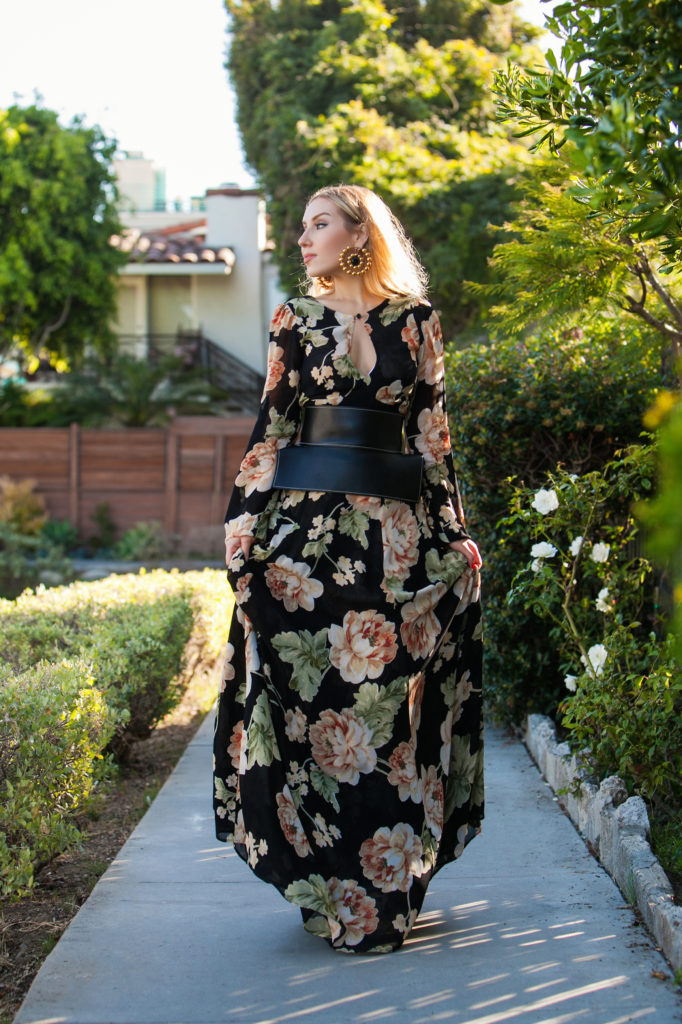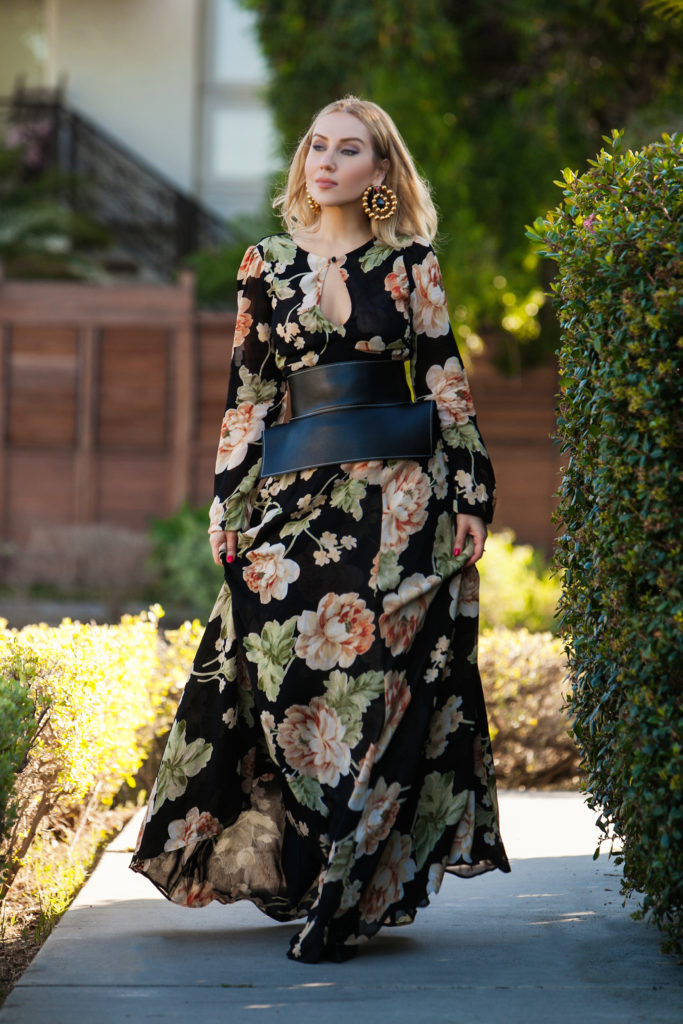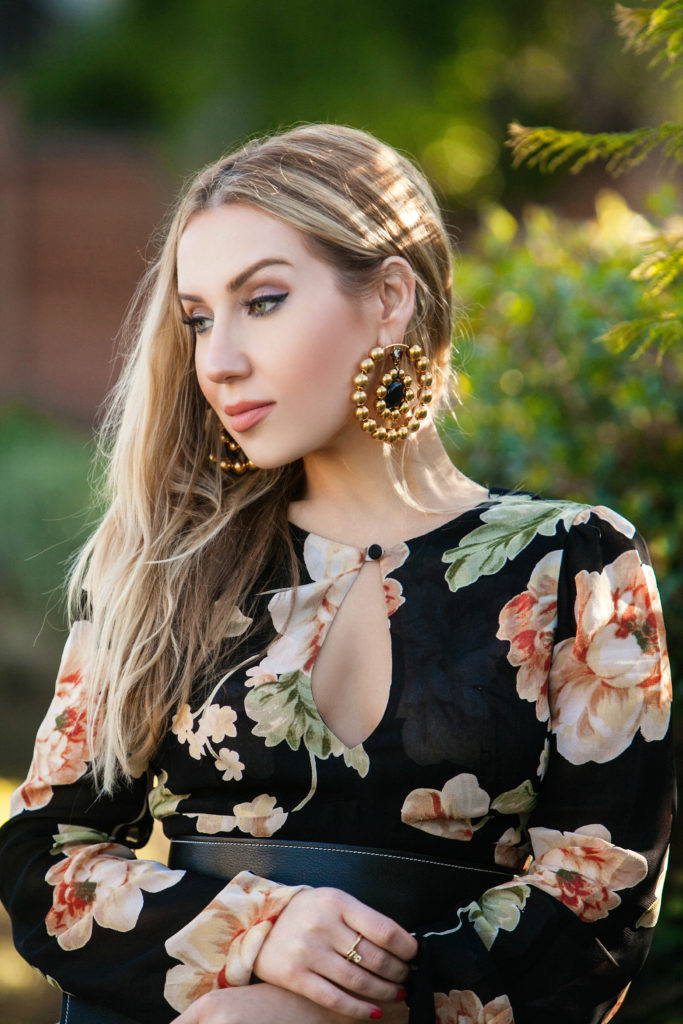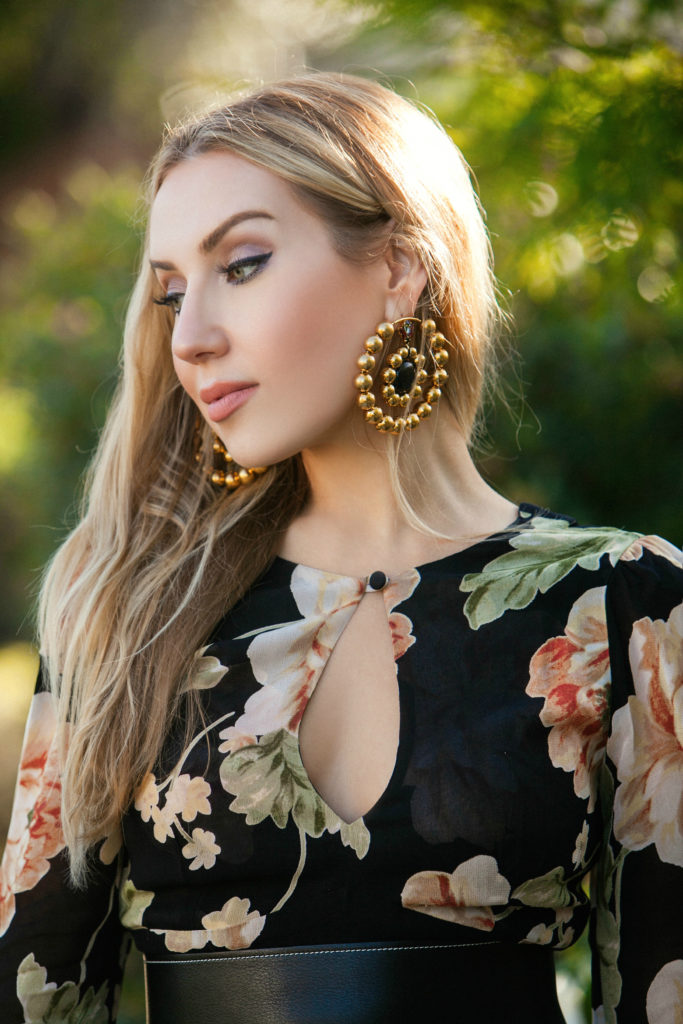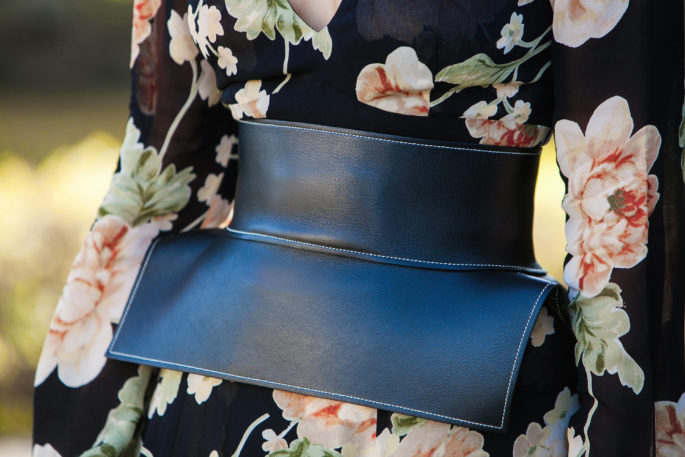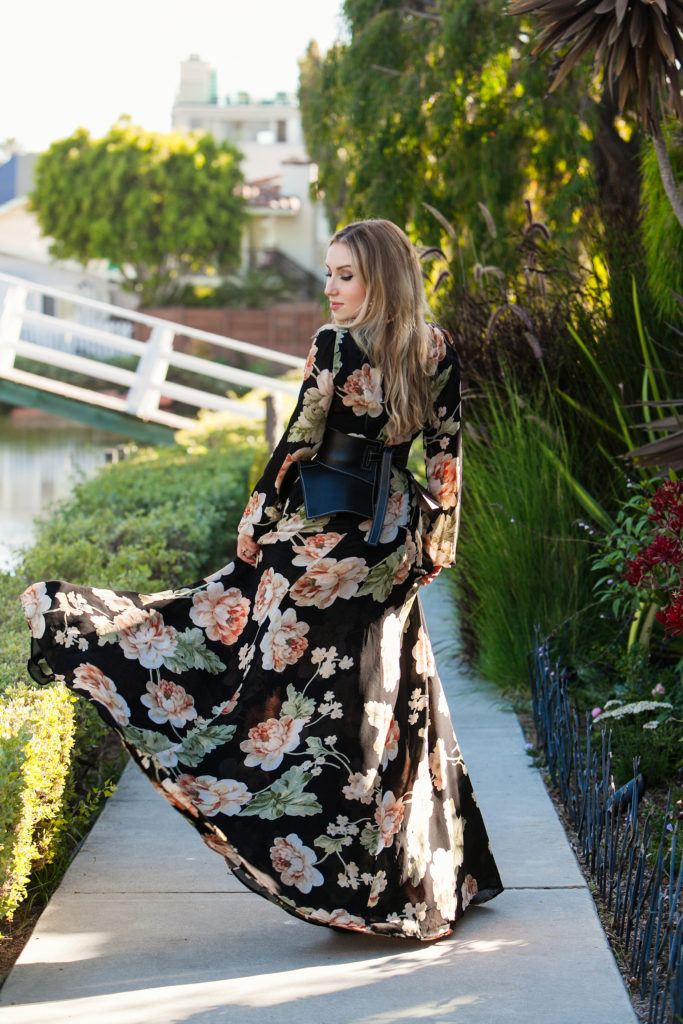 Dress: Reformation love these available online 1 | 2 | 3 | 4 | 5
Boots: Balenciaga 1 | 2 | 3 | 4
Earrings: Marni love these 1 | 2 | 3 | 4
Belt: Loewe also like 1 | 2 | 3
Lips:MAKE UP Forever in 103
The print itself comes with a romantic soft feel to it most of the time. I do love to pair those types of prints and fabrics with leather or some studs to give it a rougher, more city appropriate look. 
So this maxi dress from Reformation with the most amazing peach toned blooms was matched with a belt that I can just literally wear with anything to give it a couture inspired runway look without too much effort. 
So if you do have some great floral pieces, be it vintage or from current collections, and are kind of stuck or uninspired waiting for a weekend brunch, wedding, Easter gathering or any other typical occasion where floral print would be a no brainer, you don't have to wait any longer.  Think no further and play with some belts, studded accessories or shoes or chunky statement jewelry to spice up that traditional romantic print. In the end you get that perfect boho meets edgy punk / rock & roll vibe with these otherwise delicate prints and fabrics.
Photography by Mila Zvereva
SaveSaveSaveSave
SaveSave
SaveSave
SaveSave
SaveSave
SaveSave
SaveSave
SaveSave