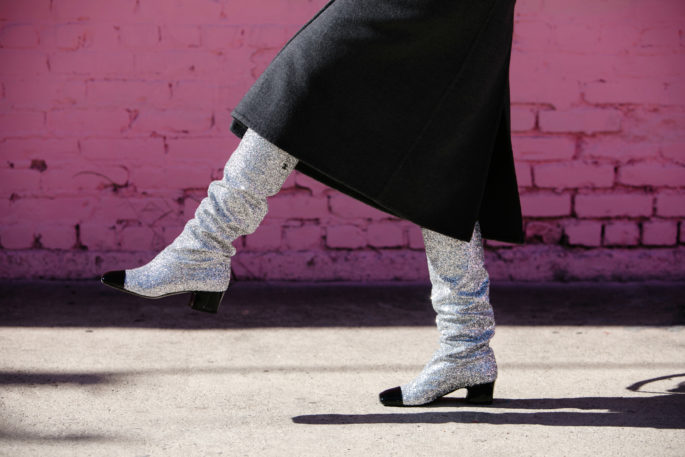 On a sparkly note, these Chanel boots were definitely an "it" item this FW season. Seen on many fashion mavens during FW, street style and one of the most sought after items all in all.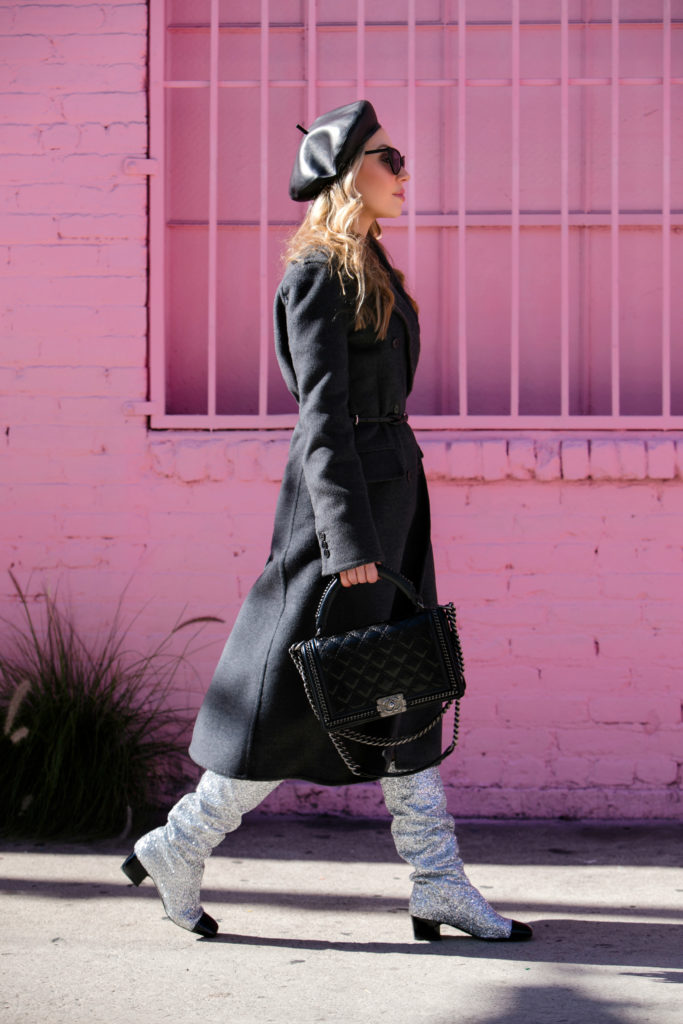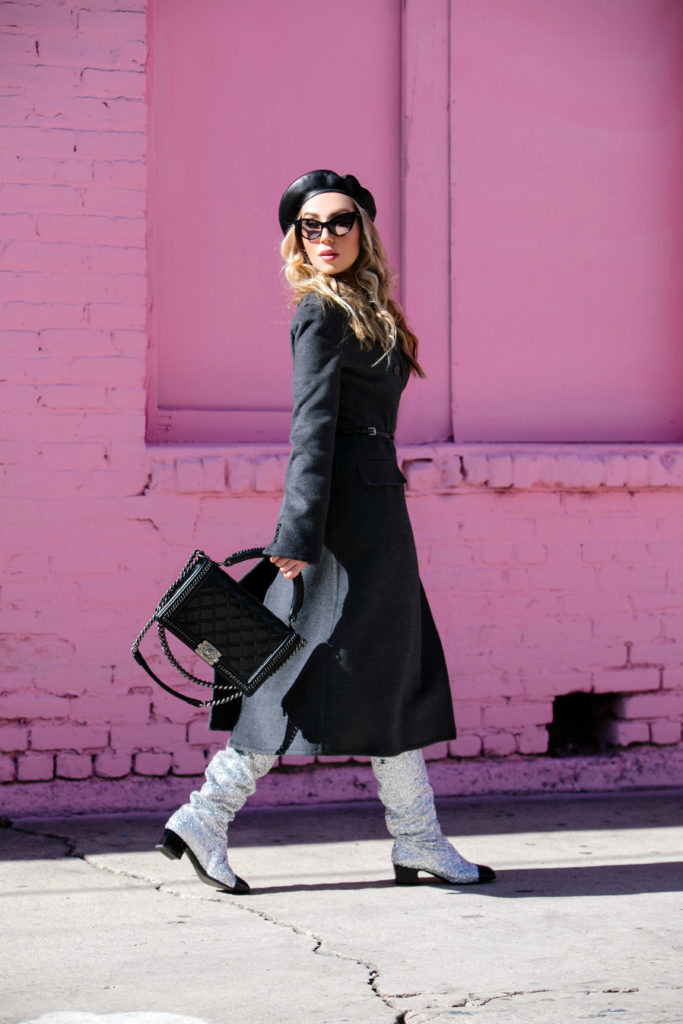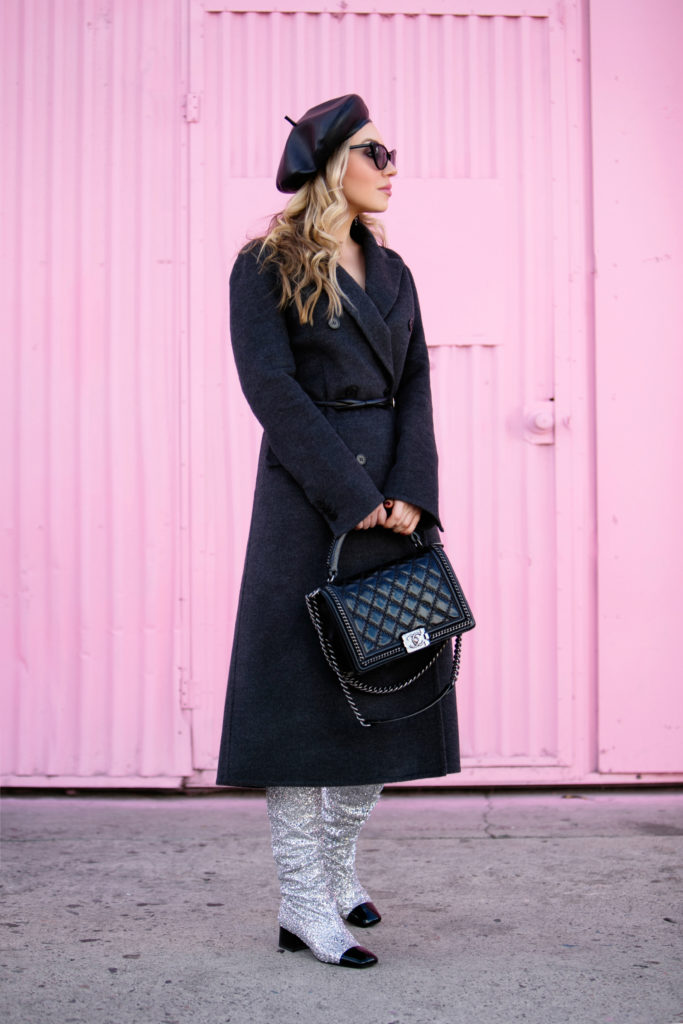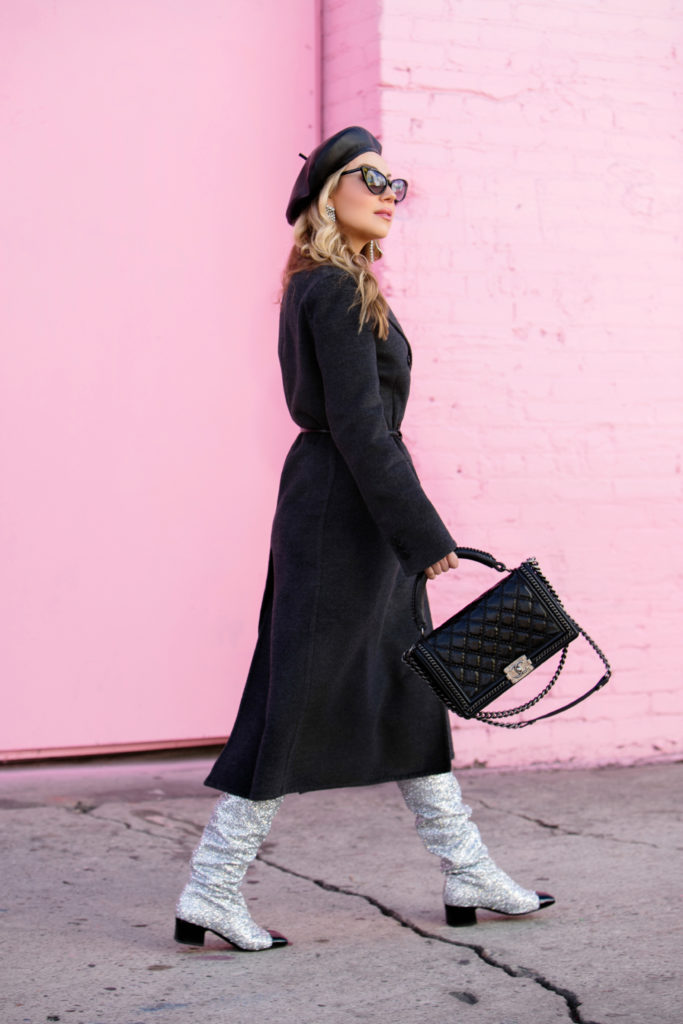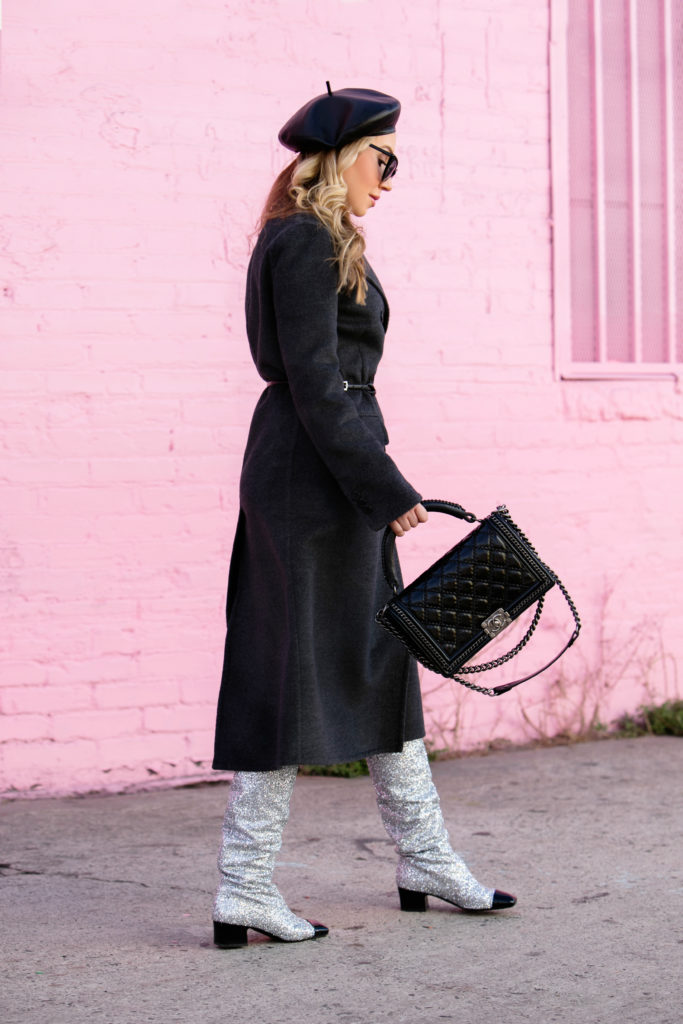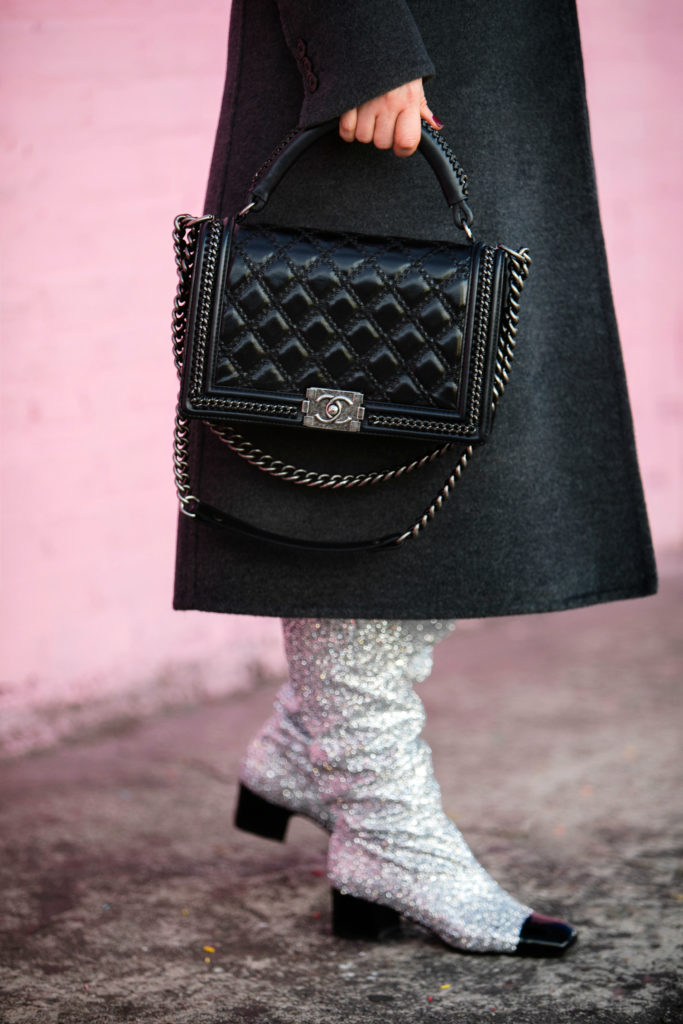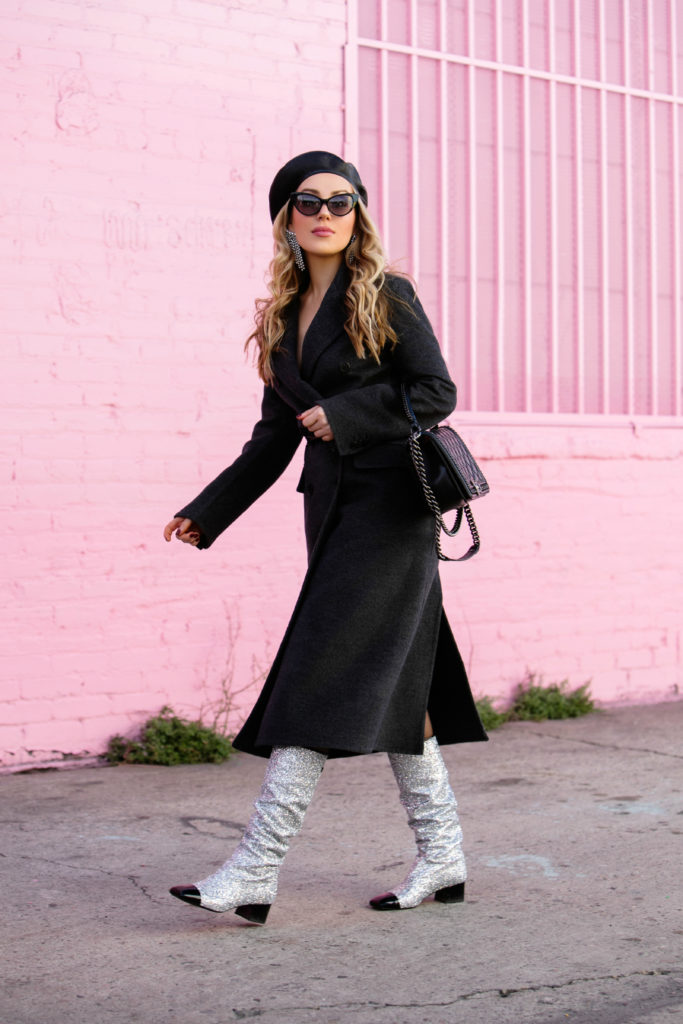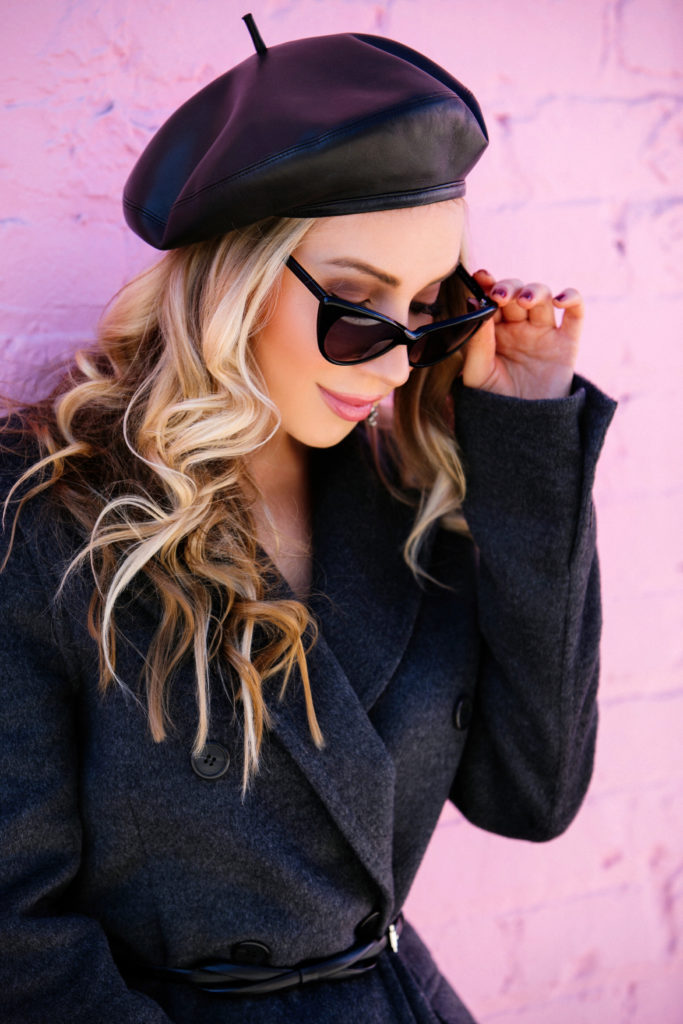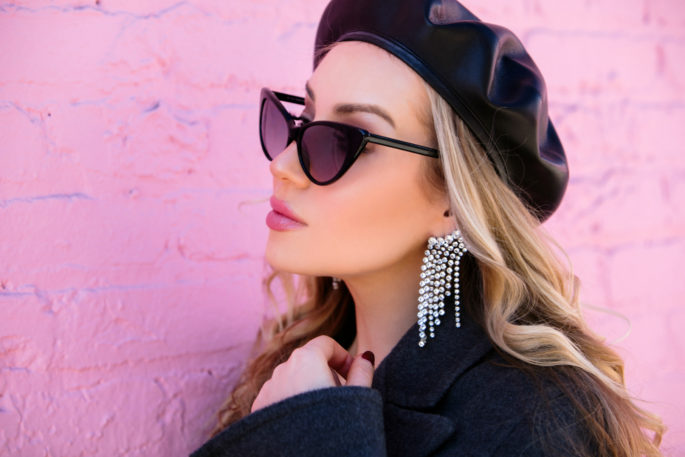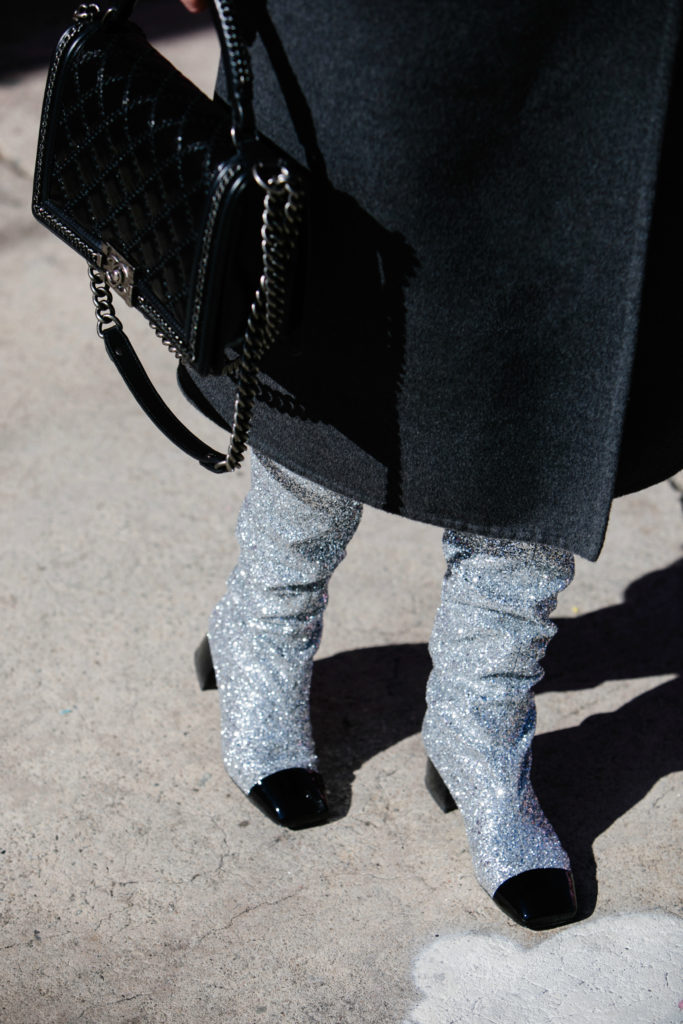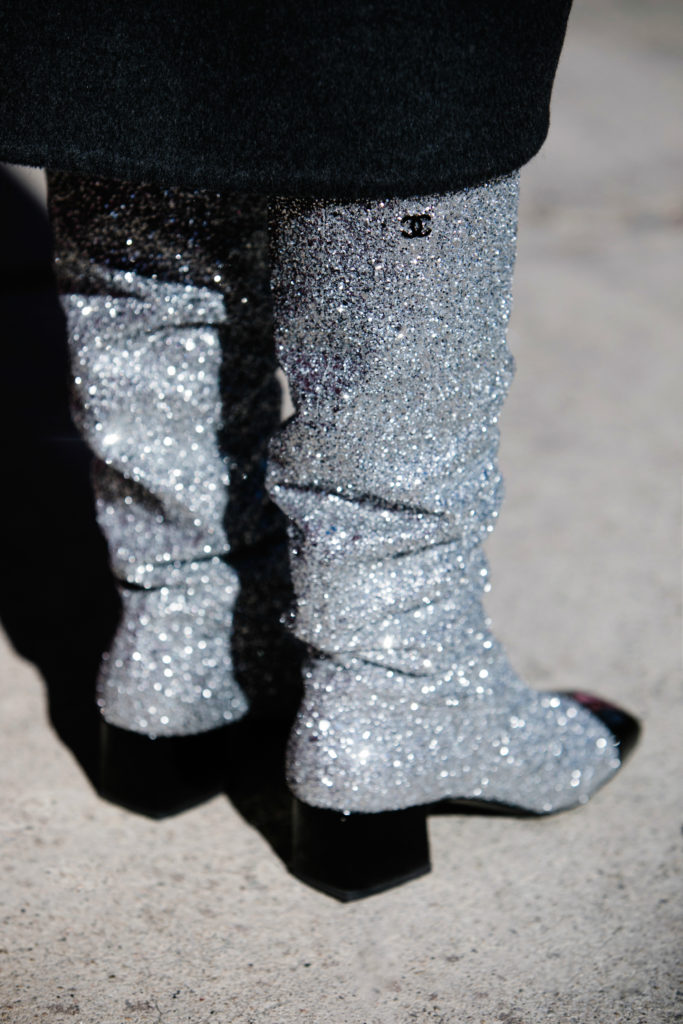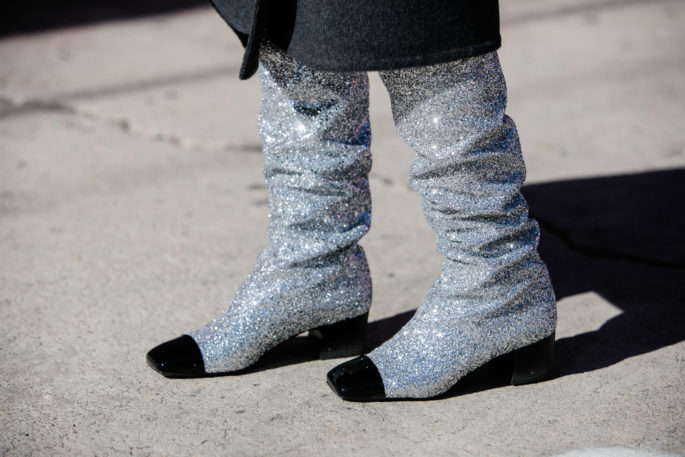 Coat: Prada similar 1 | 2 | 3 | 4
Boots: Chanel similar 1 | 2 | 3
Bag: Chanel
Beret: Dior similar 1 | 2 | 3 | 4 
Sunglasses: Tom Ford similar 1 | 2
Earrings: Isabel Marant similar 1 | 2 | 3

As a lover of shiny sparkly things, it didn't take me a long time to figure out that I absolutely had to have them in my life.
Again I am one of those gals who will absolutely skip a few months of mass market shopping sprees or save on my Starbucks runs or even dining out for the sake of owning a piece I absolutely love. At the end of the day it's hard physically to justify splurging so much on something that in reality we all know doesn't cost as much to produce or make, but it's such a great feeling that you get when you treat yourself to something you highly desire. That feeling of rewarding yourself is priceless and definitely doesn't have a price tag.
So don't give up on something you highly covet, do the math, prioritize and you will be surprised on how many ways can put yourself closer to owning your dream fashion or luxury item, a new furniture piece that is just perfect for your place or even a vacation destination that you always desired to visit.
Photography by Mila Zvereva
SaveSaveSaveSave
SaveSave
SaveSave
SaveSave
SaveSave
SaveSave
SaveSave