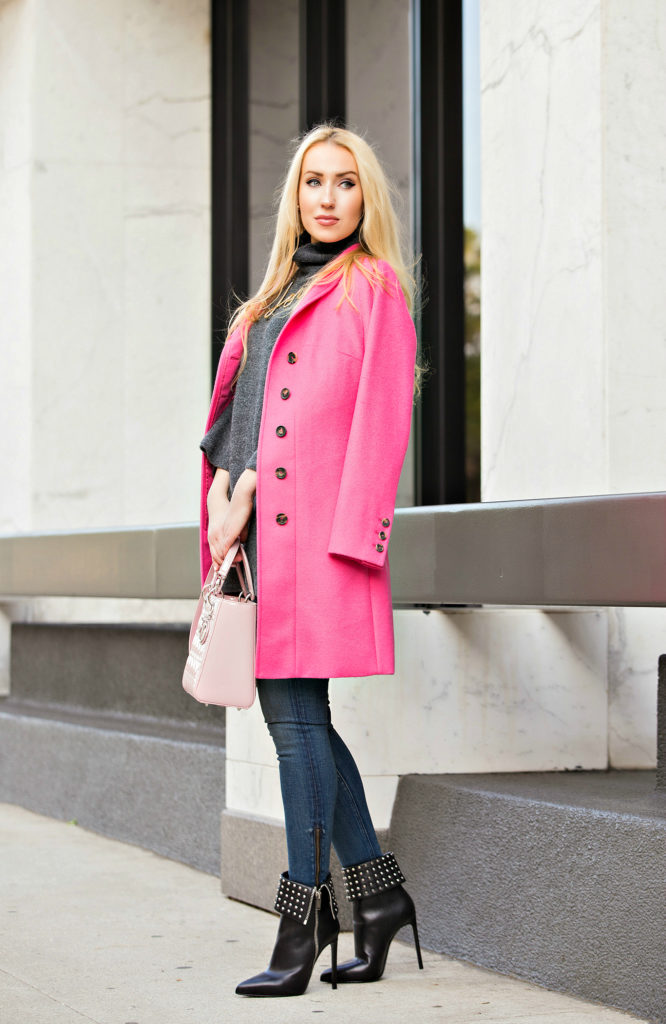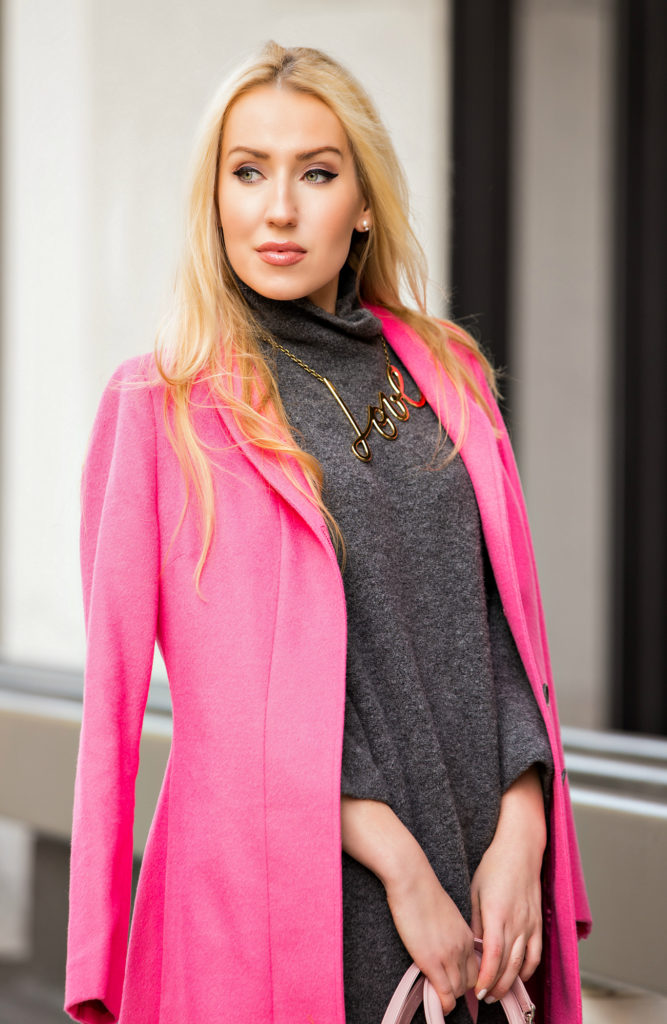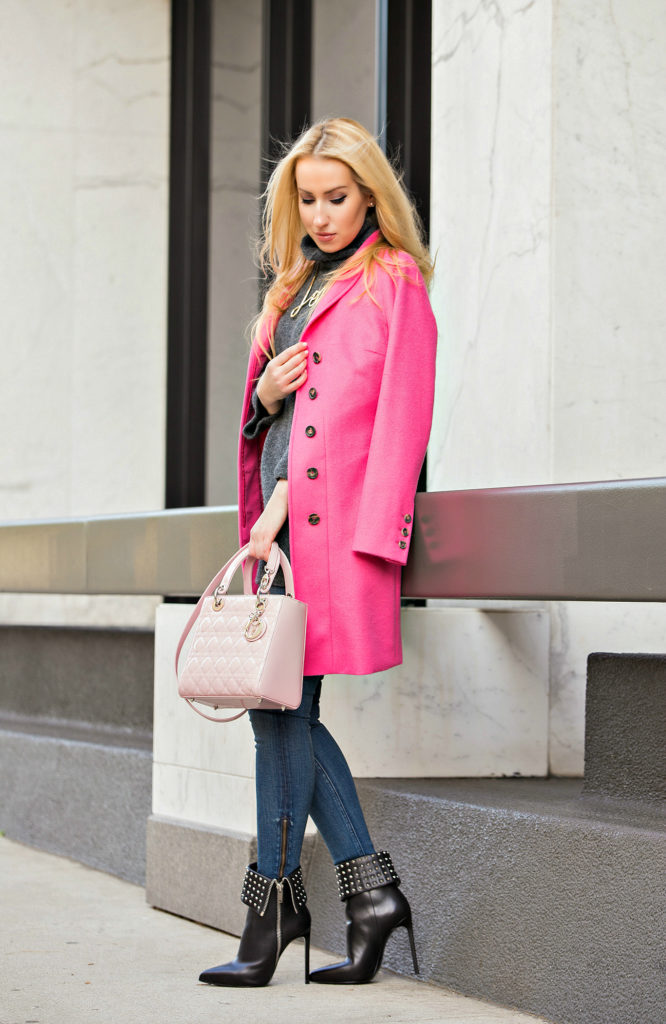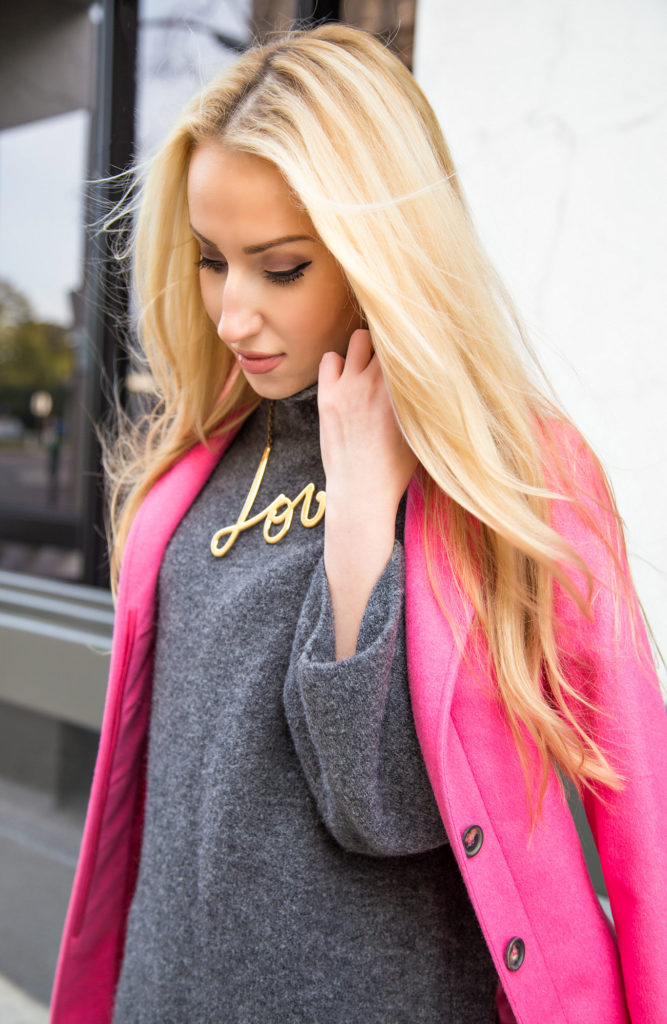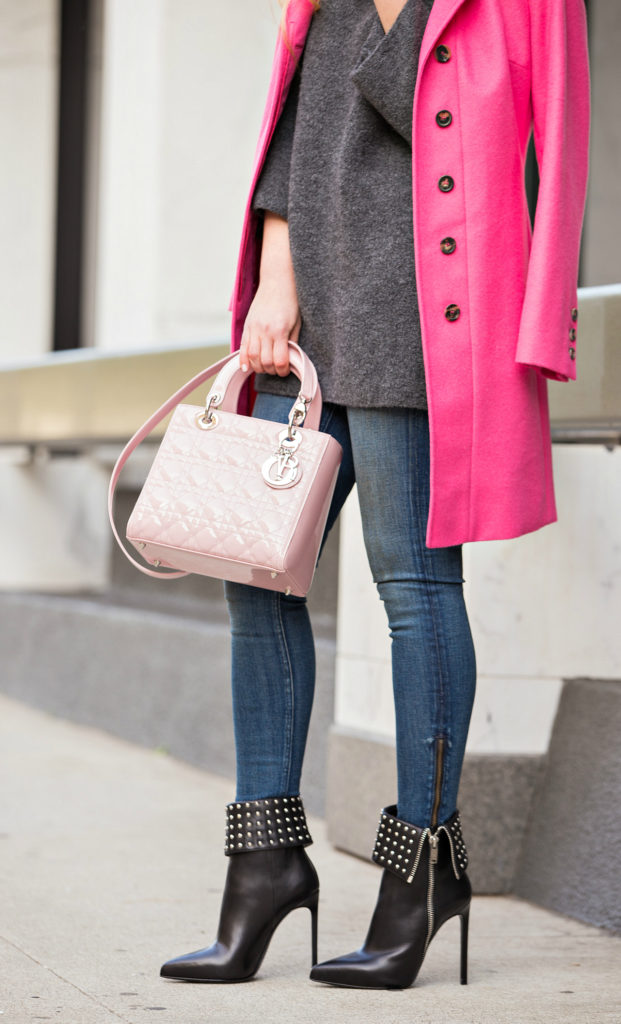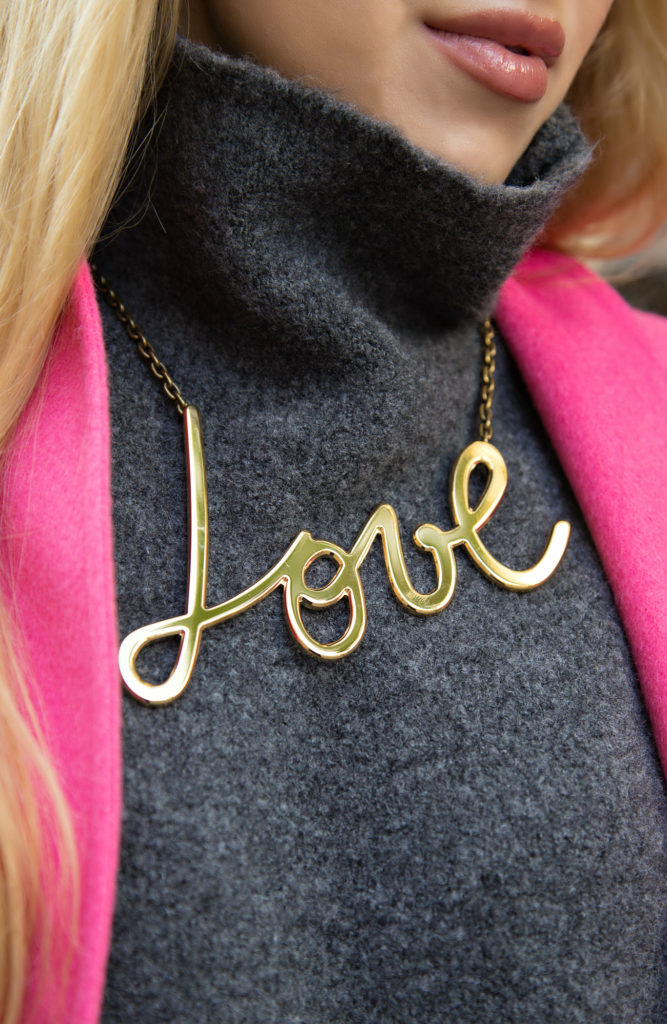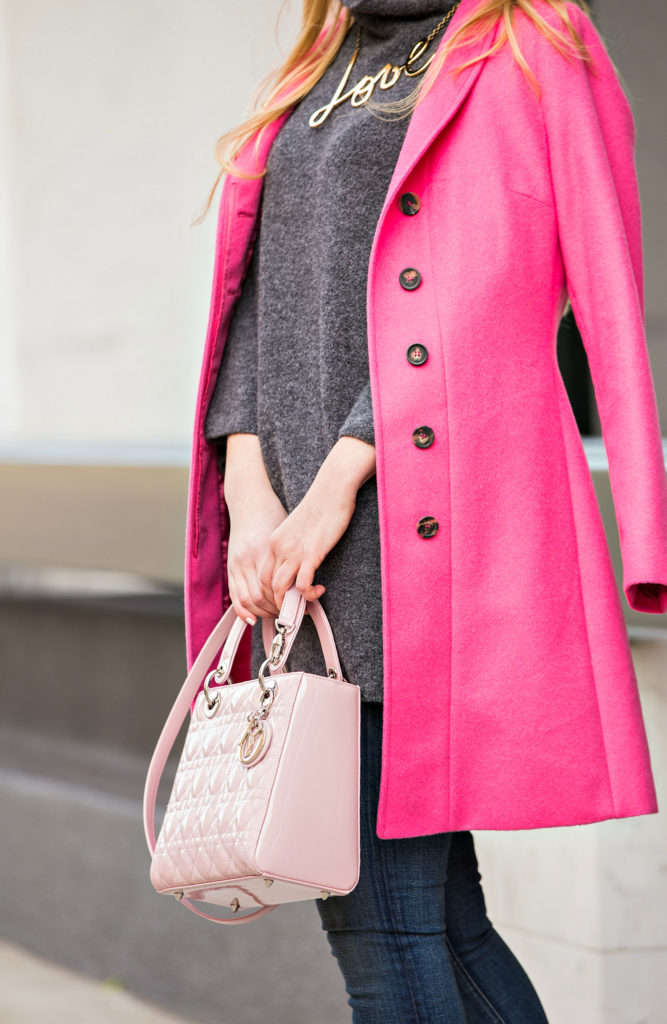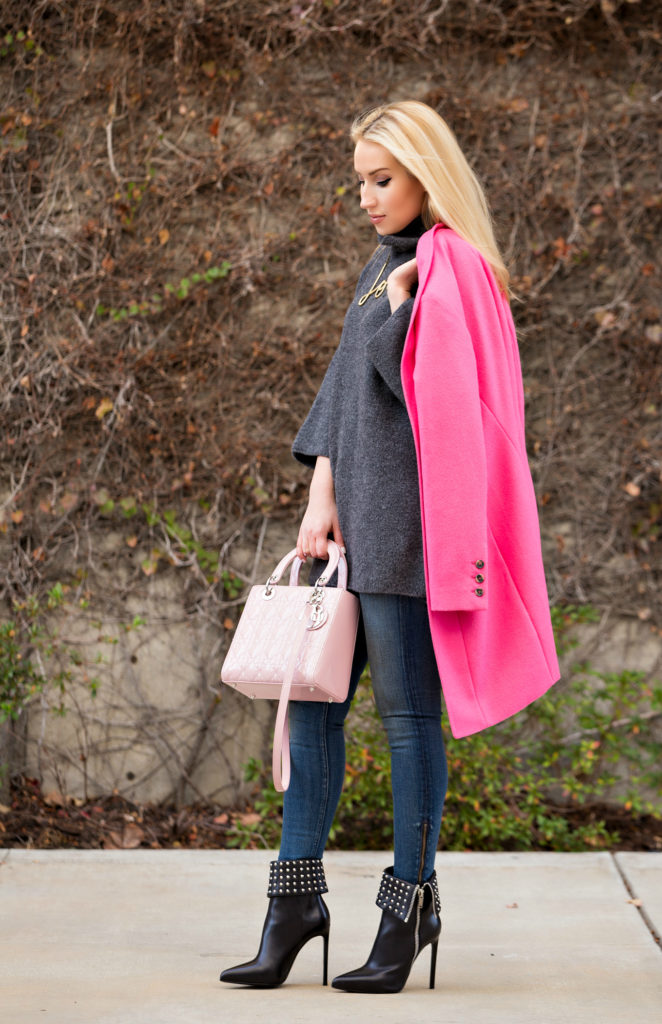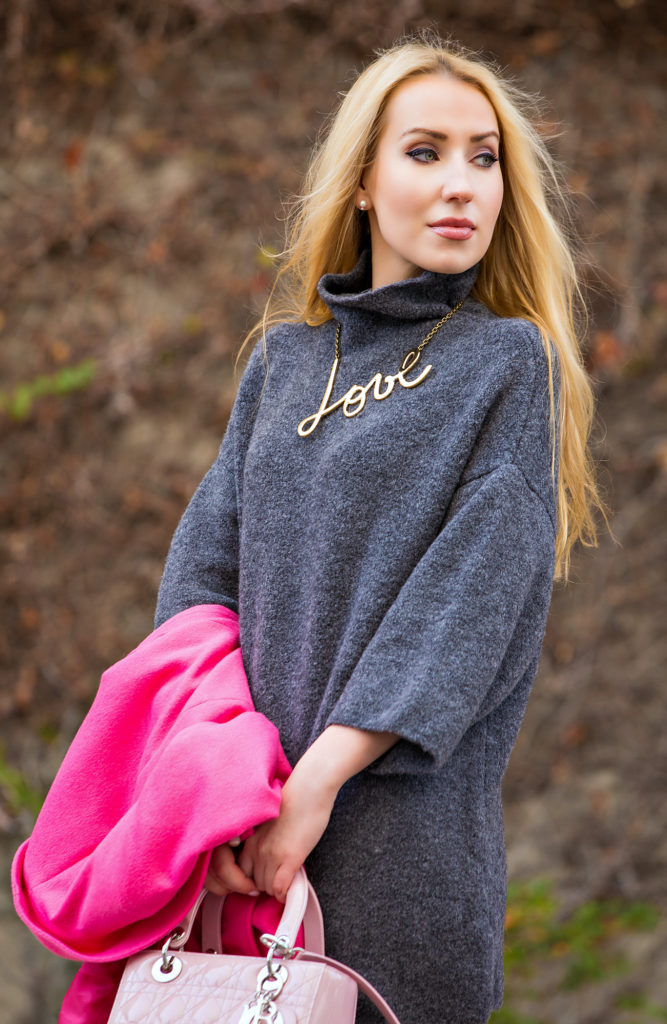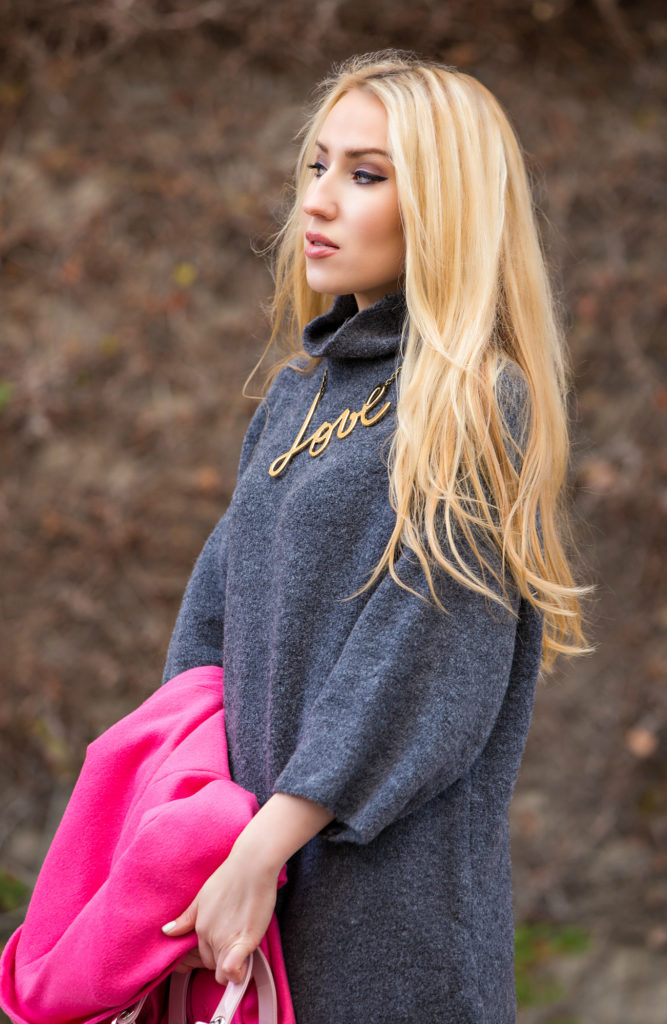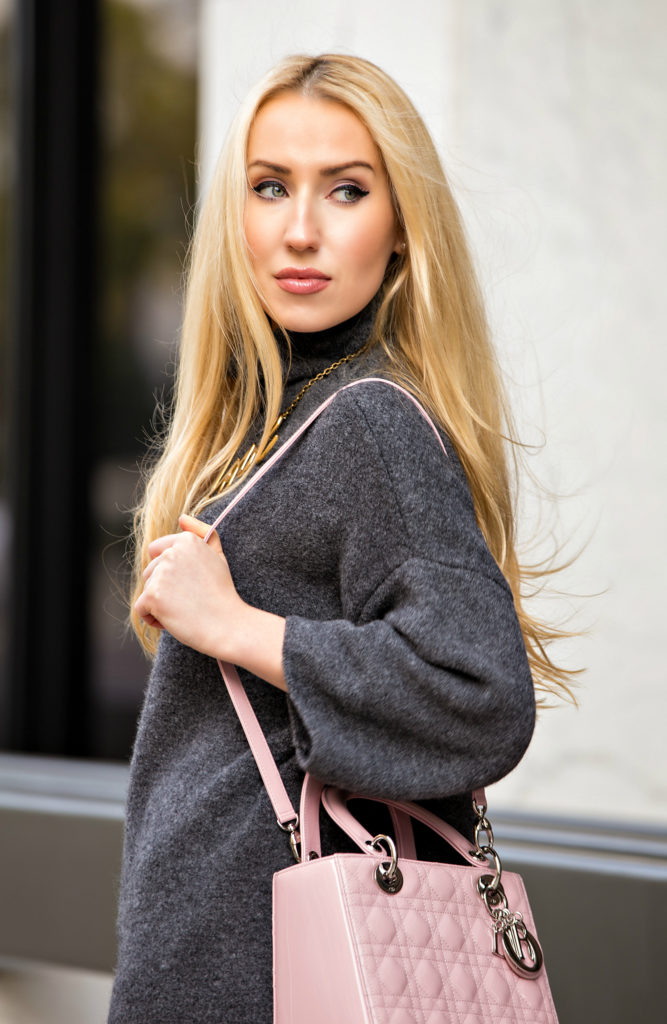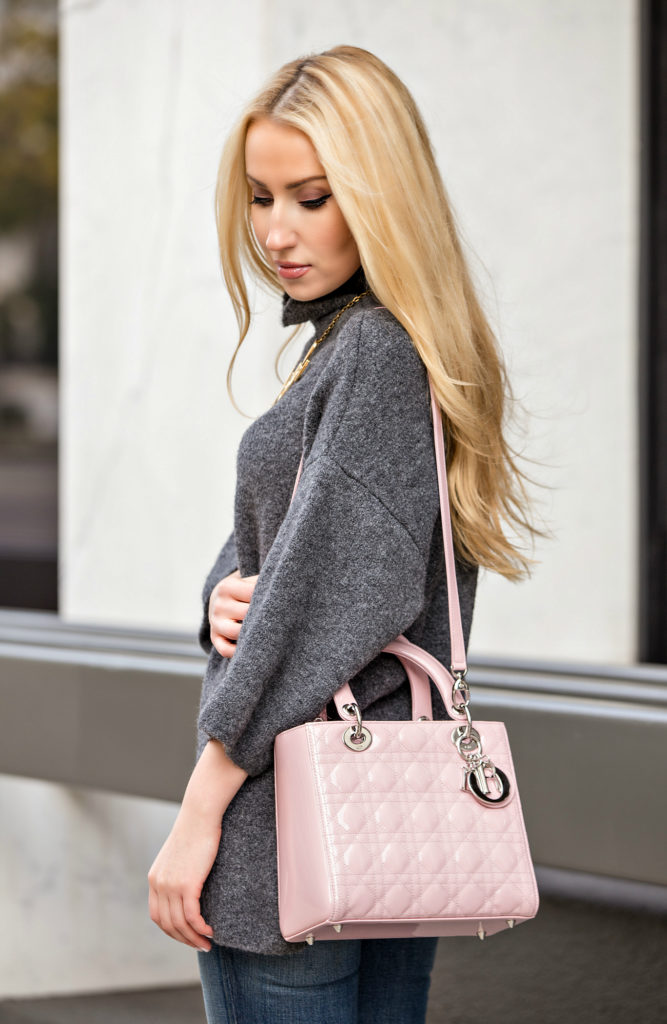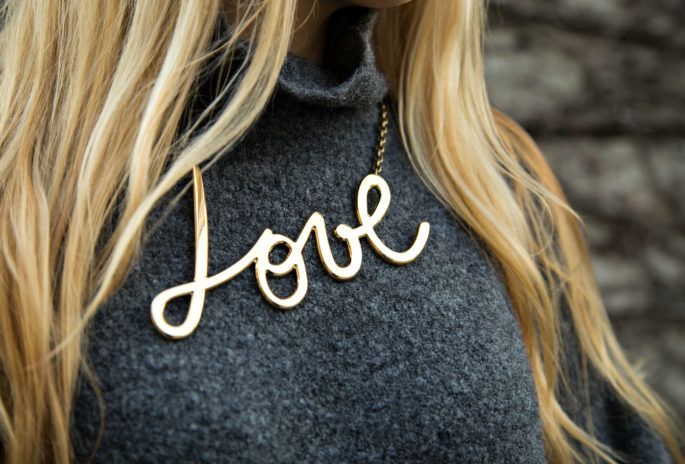 Sweater: Zara (similar) 1 | 2 | 3
Jeans : Rag&Bone 1 | 2 | 3 | 4
Coat: Kuna (similar) 1 | 2 | 3
Boots: Saint Laurent 1 | 2 also like 3 | 4
Bag: Christian Dior (similar) 1 | 2 | 3 | 4
Necklace: Lanvin 1 | 2 | 3
Lips: Clinique Chubby Stick and Clarins Colour Quench Lip Balm
Being blonde with a fair complexion, I always find it challenging to find the right shade of pink.  Too Barbie like, too Pepto-Bismol like, too cool-toned, too flashy, too juvenile – just never right!  Color is meant to complement and not to distract or god forbid, ruin the look. So, I tend to mostly stick with pink accessories or go with softer powder – mauve shades of pink with clothing to play it safe.
This particular coat I ran into by accident while visiting Santiago. It is by Kuna, which specializes in goods made of alpaca wool. The coat is extremely light but is also very soft and warm for a such a lightweight garment, and its color worked great with my complexion and hair.  An unexpected find and a great score on this past trip.
Do you find it easy to incorporate pink in your daily looks and outfits or do you experience self-doubt like me in choosing the right shade?
Photography by Janice Reinold of Chasing Hiromi Photography