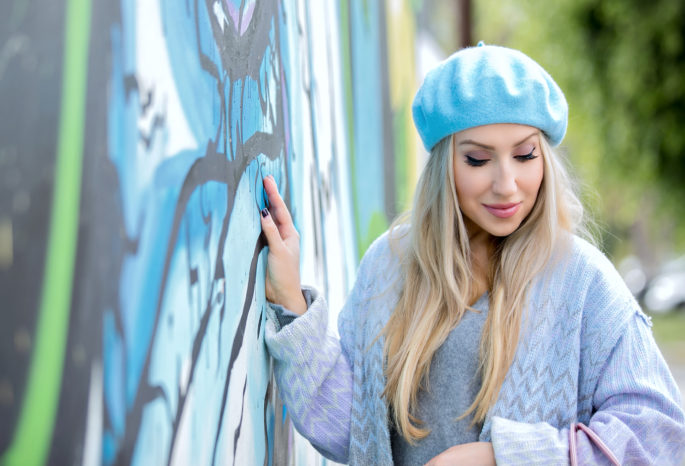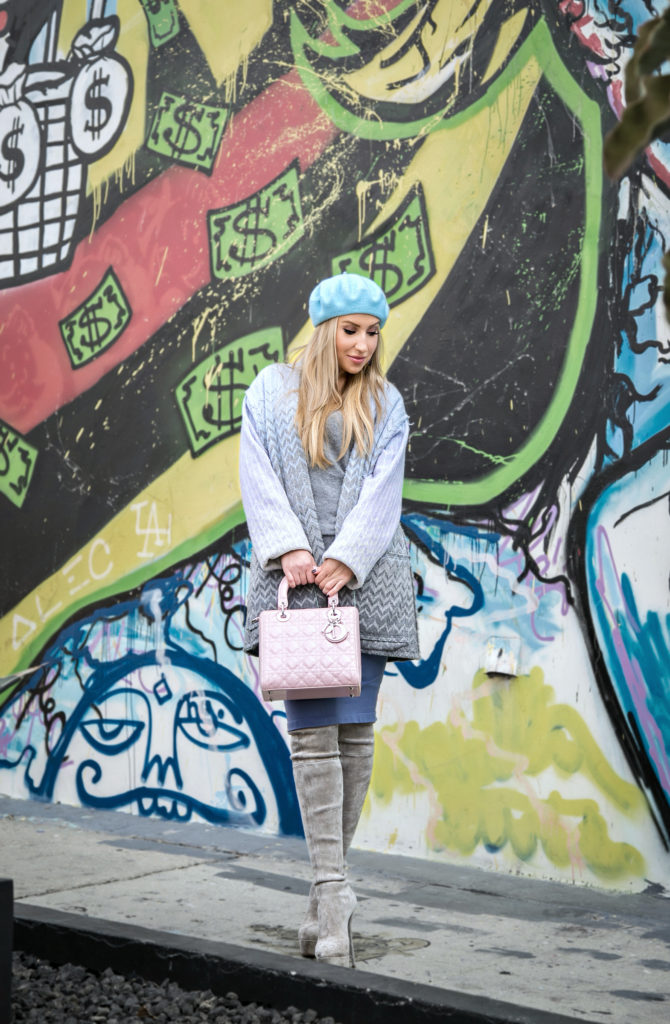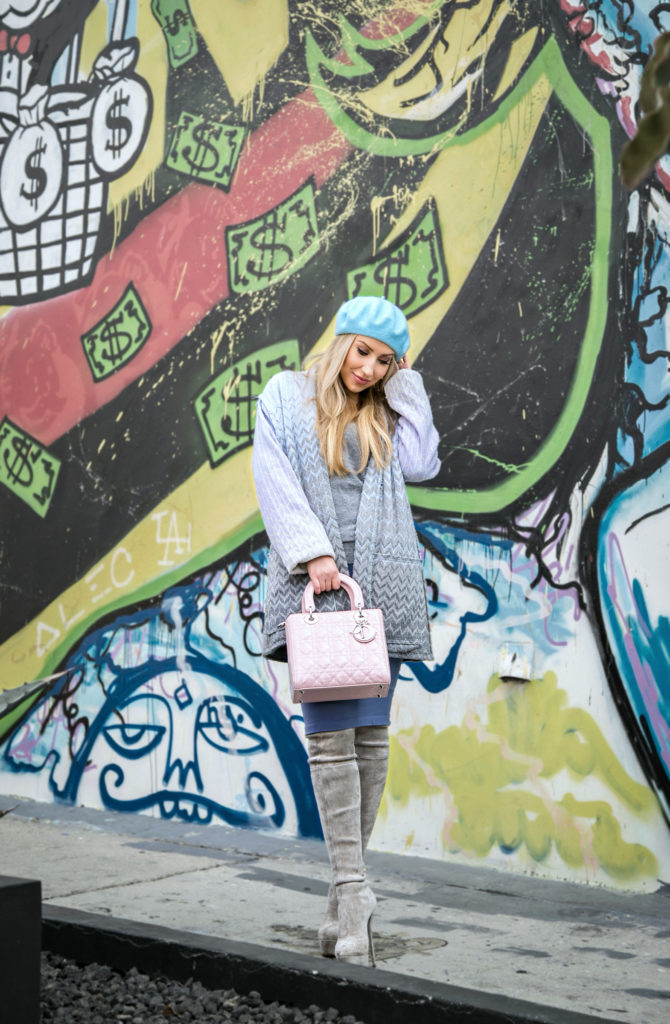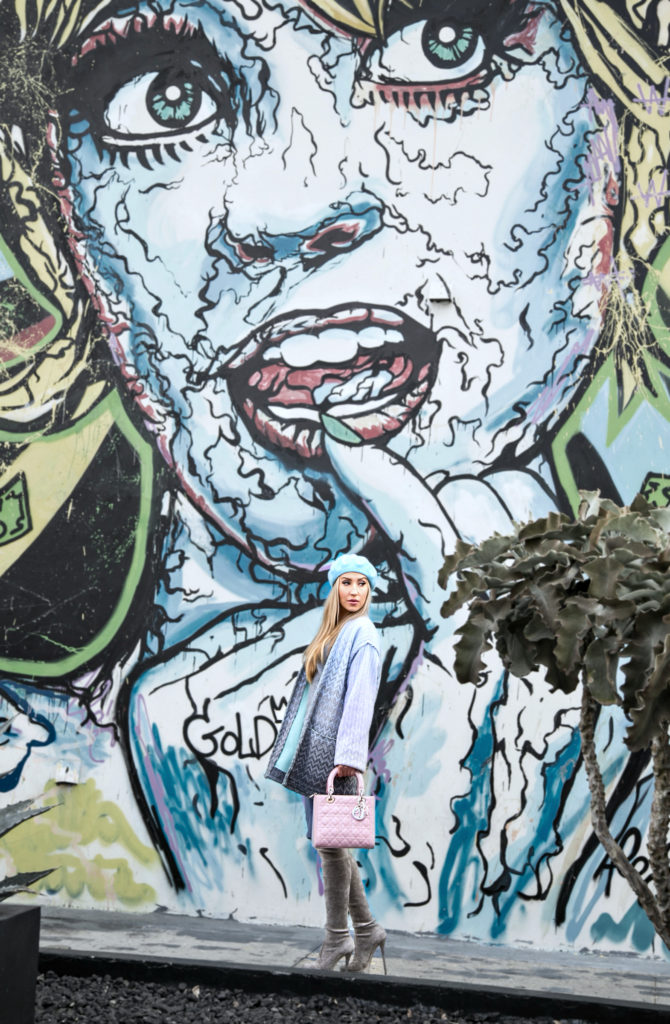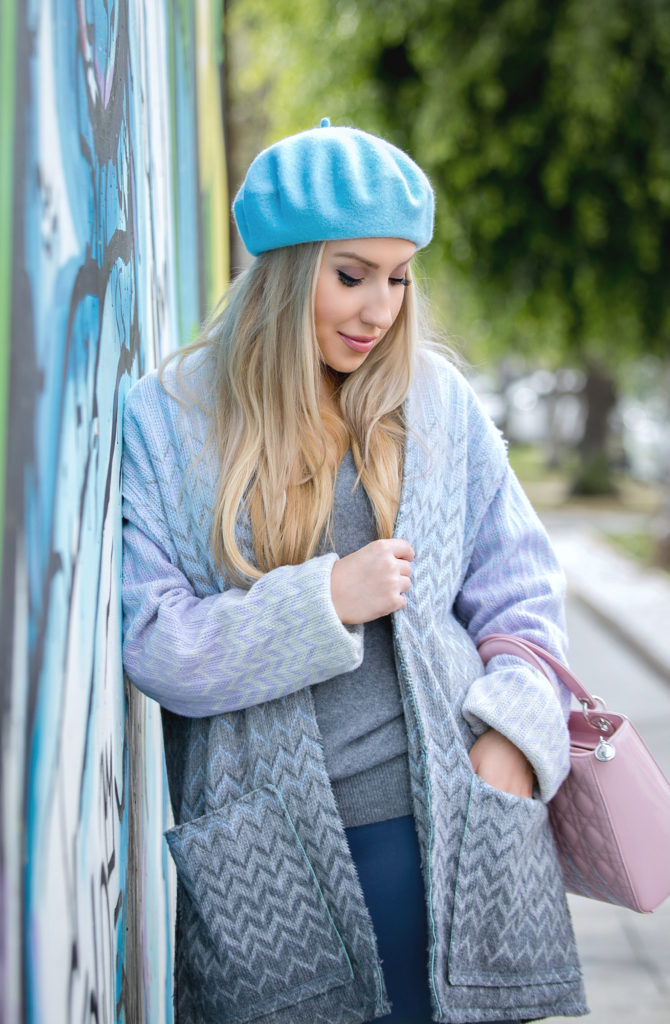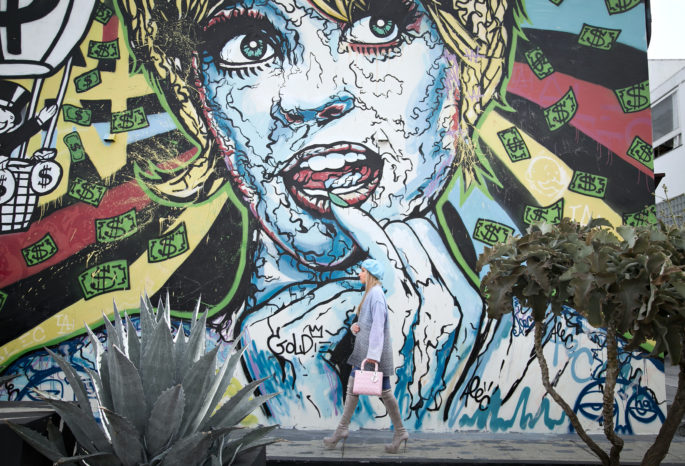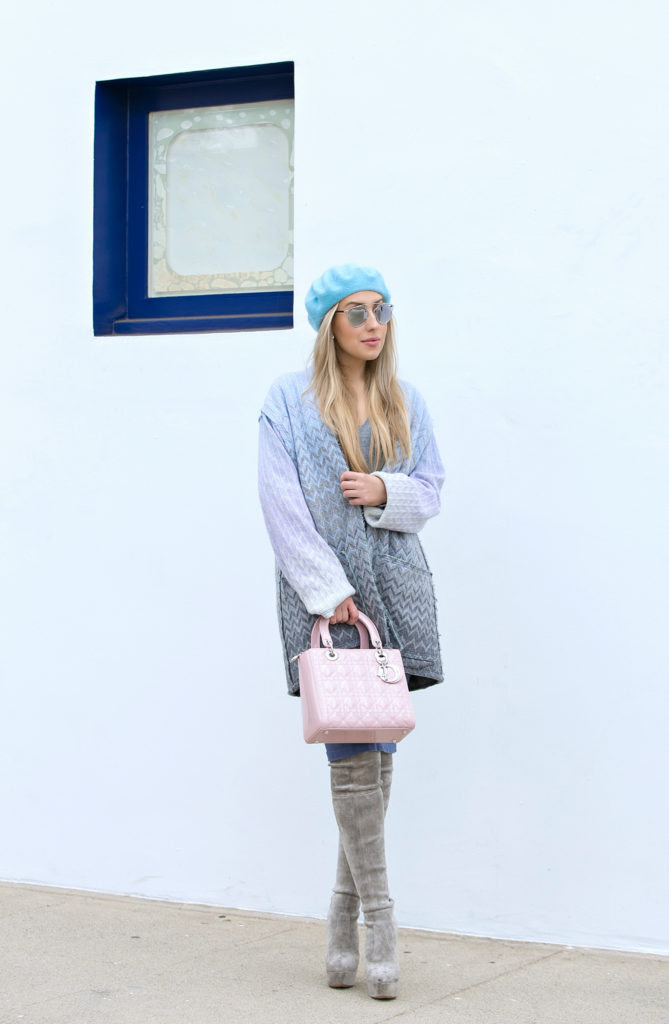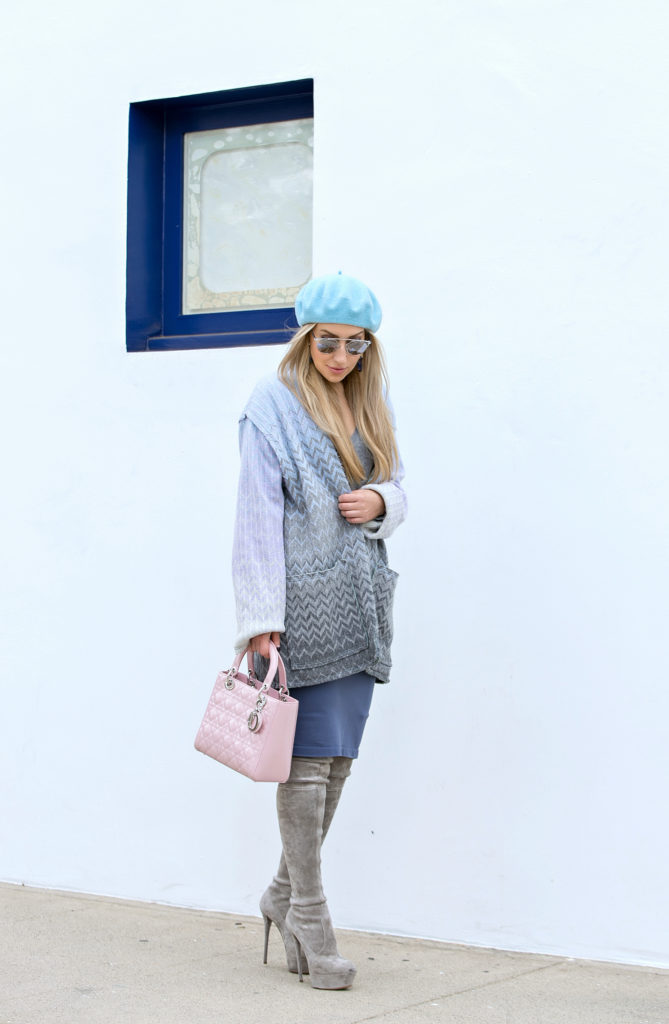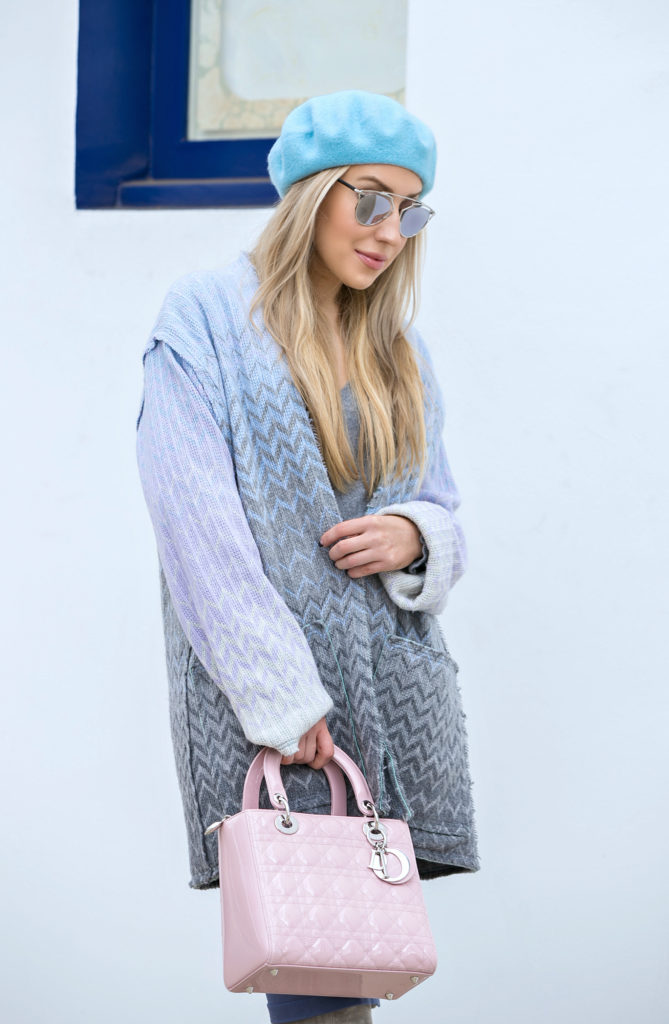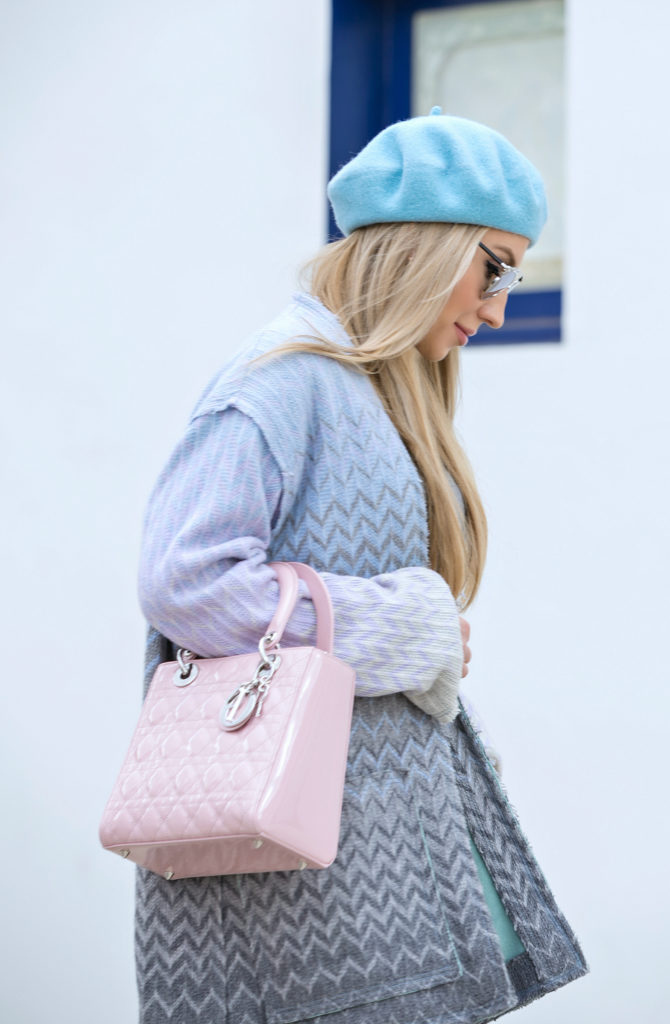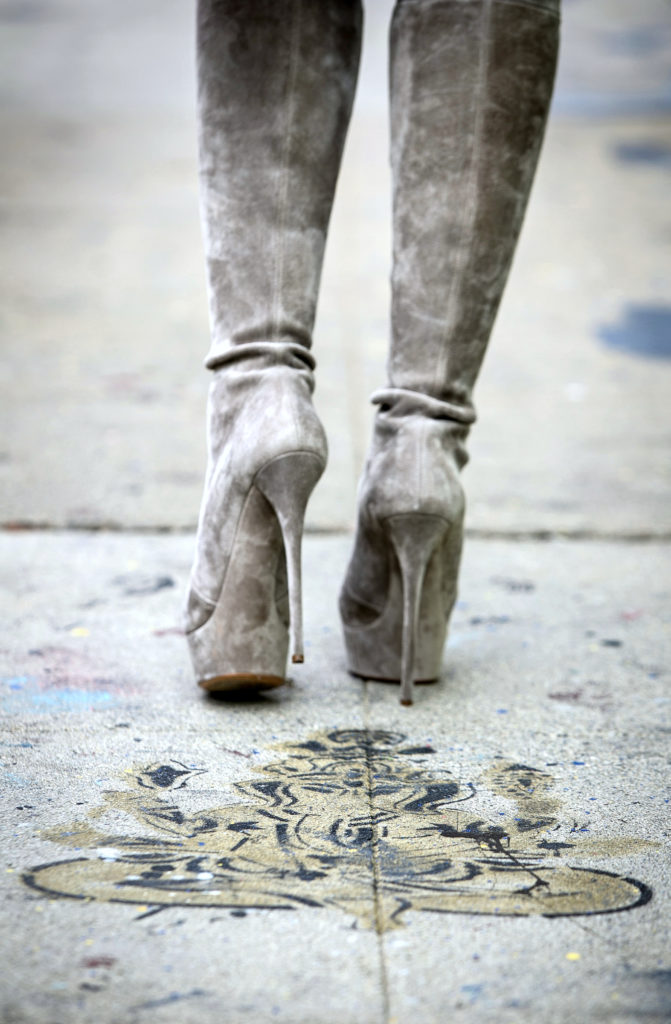 Coat: Missoni similar pastel coats 1 | 2 | 3 | 4
Skirt: Wolford 1 | 2
Sweater: Zara current  1 | 2 | 3
Bag: Dior similar 1 | 2 | 3
Boots: Casadei current picks 1 | 2 | 3 | 4
Sunglasses: Dior 1 | 2 | 3
In today's post there is definitely a little clash that can be observed: a soft hued outfit featuring a color combination of Pantone Color of the Year 2016 and some thought provoking street art from my LA stomping grounds.
As for the outfit, I am absolutely in awe of the Rose Quartz and Serenity color combination since I do adore pastels and wear them quite often. That's why I wanted to draw on inspiration and play with those hues, dressing up for spring using lighter layers.
The street mural – The Goldie – is by infamous artist Alec Monopoly.  It is intertwined with his signature spin on capitalism and consumerism which is done in a joking, laugh it off way that makes all relate and admit the irreplaceable presence of it in our everyday life, which I think can be also attributed to fashion industry as well. I do live and breathe fashion but by no means do I close my eyes to the corporate investor pressure on the creative minds and the realistic monetary factor in it. Fashion is related to art in my opinion, and art as we know comes in all types, shapes and textures. Be it a culinary creation that will be devoured and gone in a matter of seconds, an interestingly-molded piece of plastic, an intricately hand-embroidered fabric or a group of people sending a certain message on the stage. We can't unsee how this inspiring and mesmerizing powerful corporate force makes the consumer spend and invest, justifying the often extravagant expense, but at the end of the day it is all about the positive feeling and energy that fashion stimulates and nourishes, giving you a new perspective.
Photography by Janice Reinold of Chasing Hiromi Photography