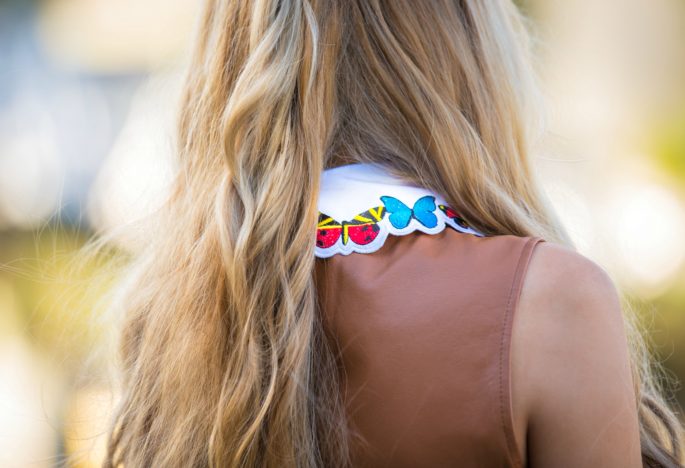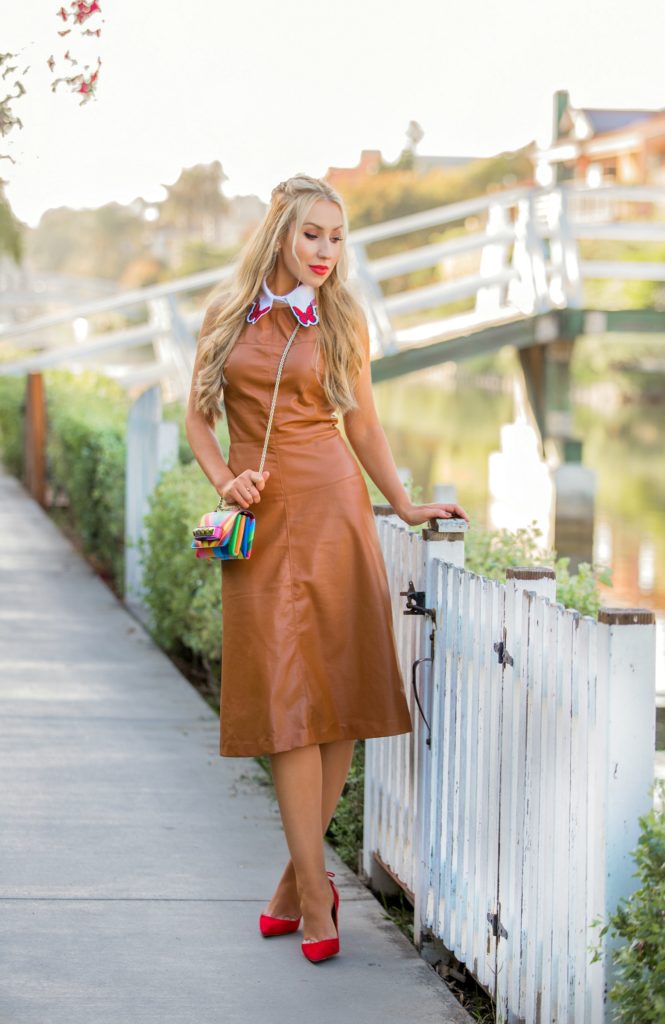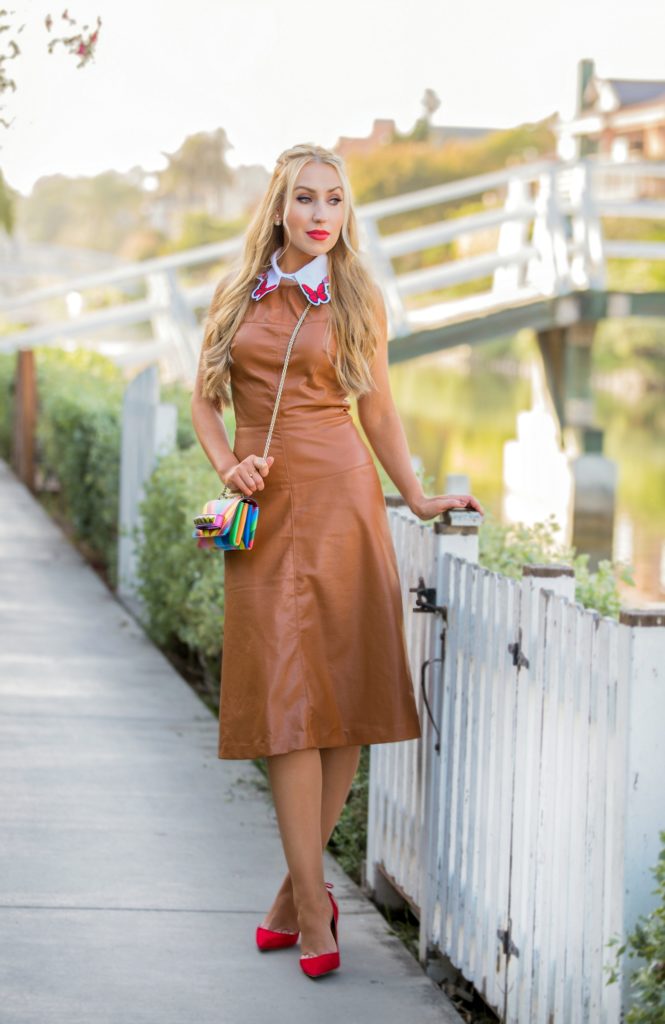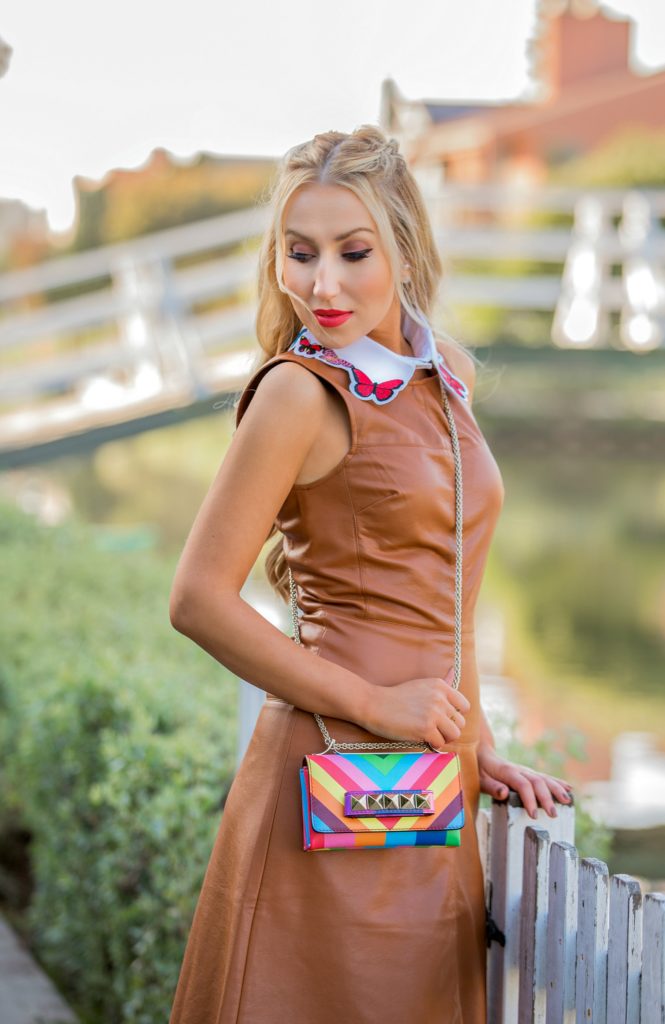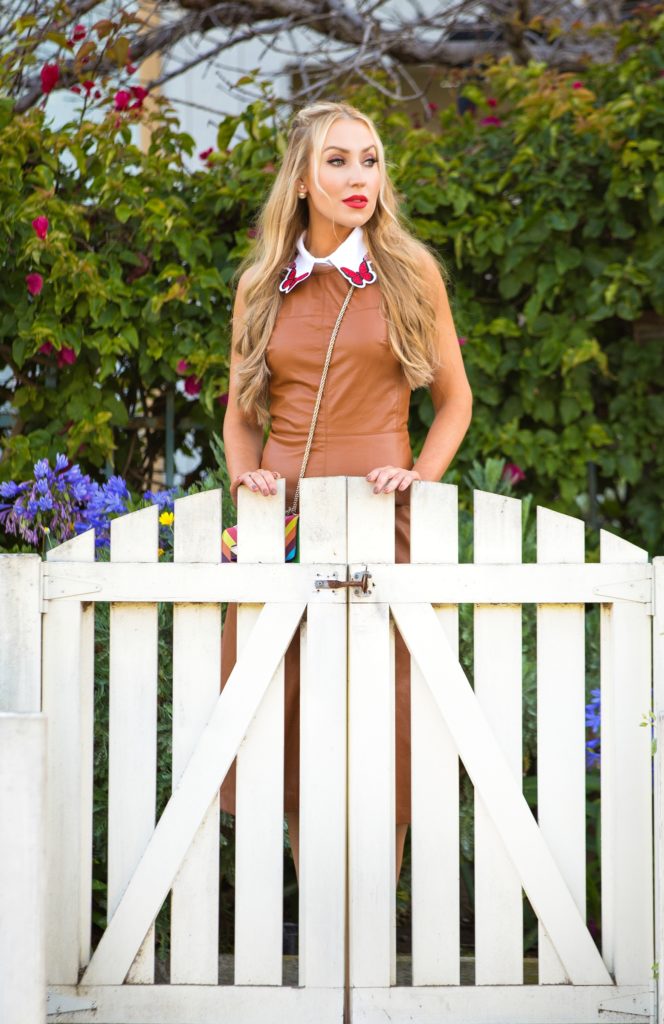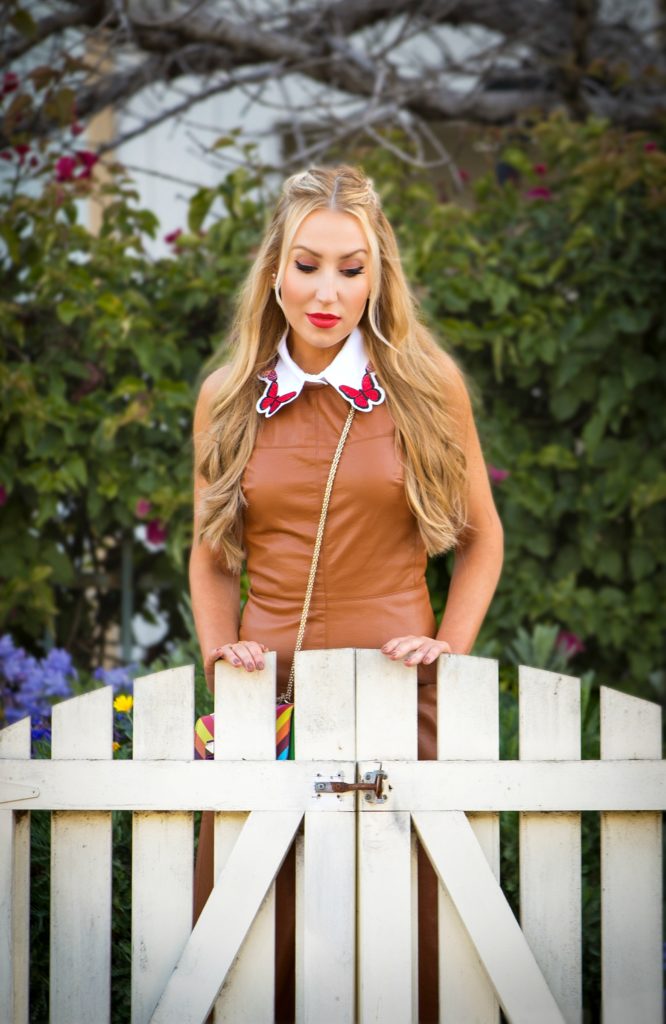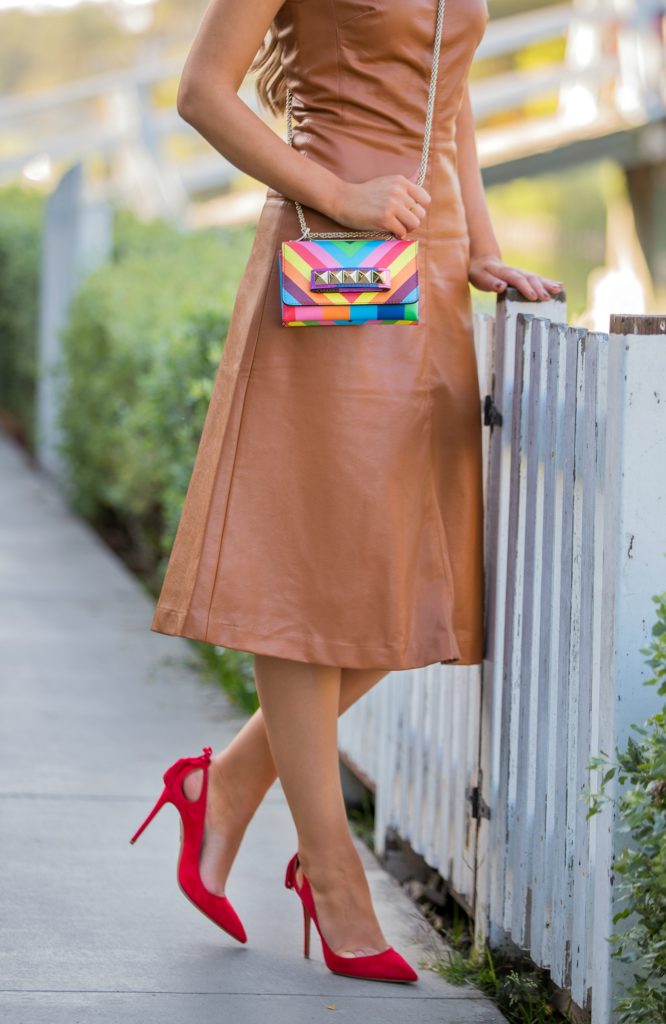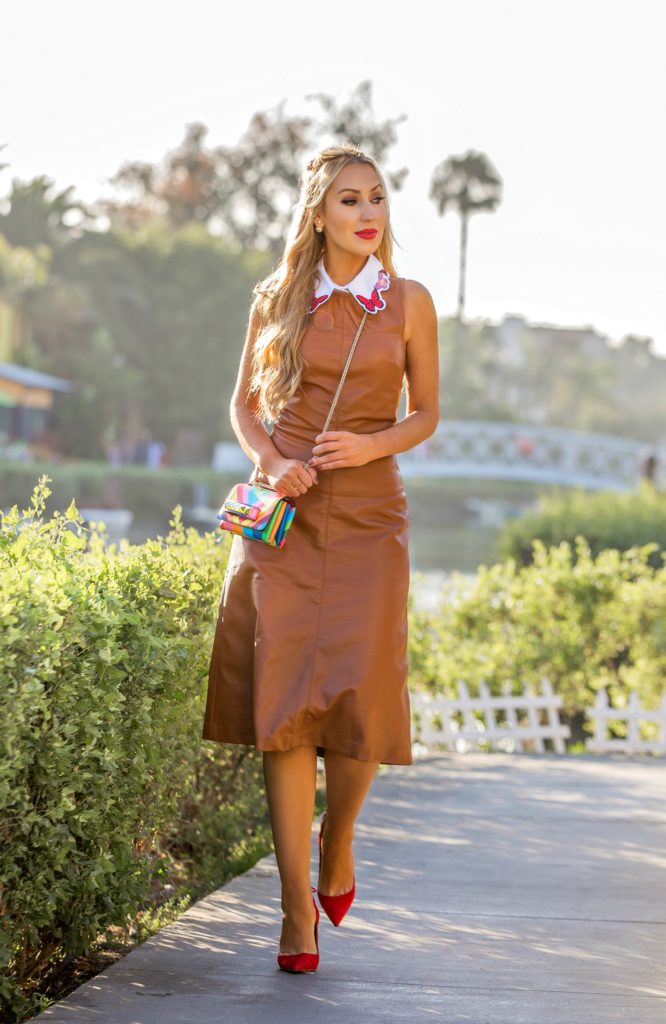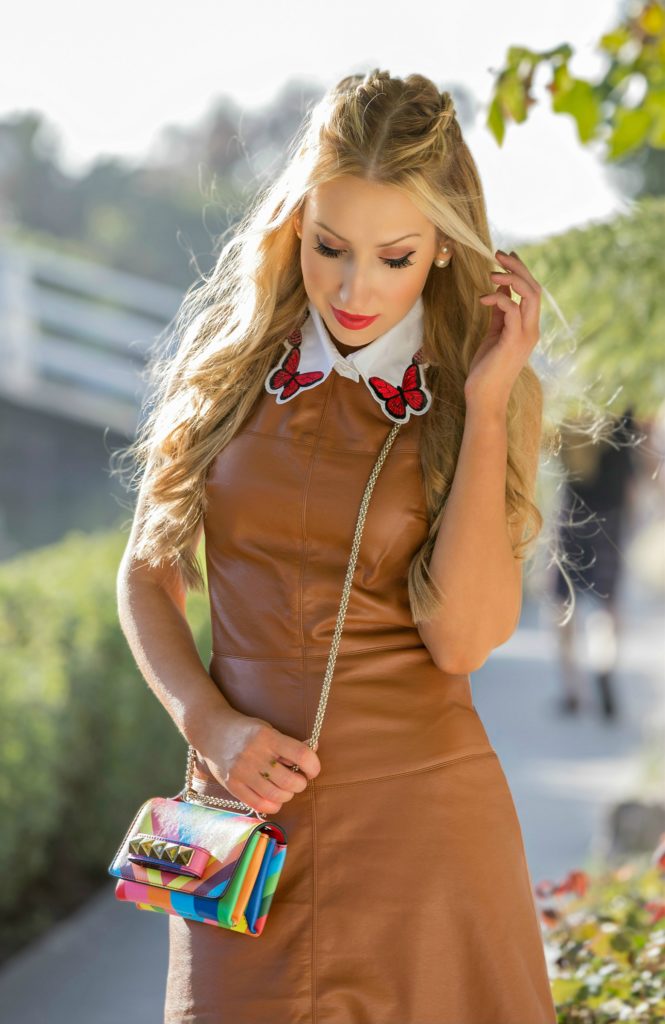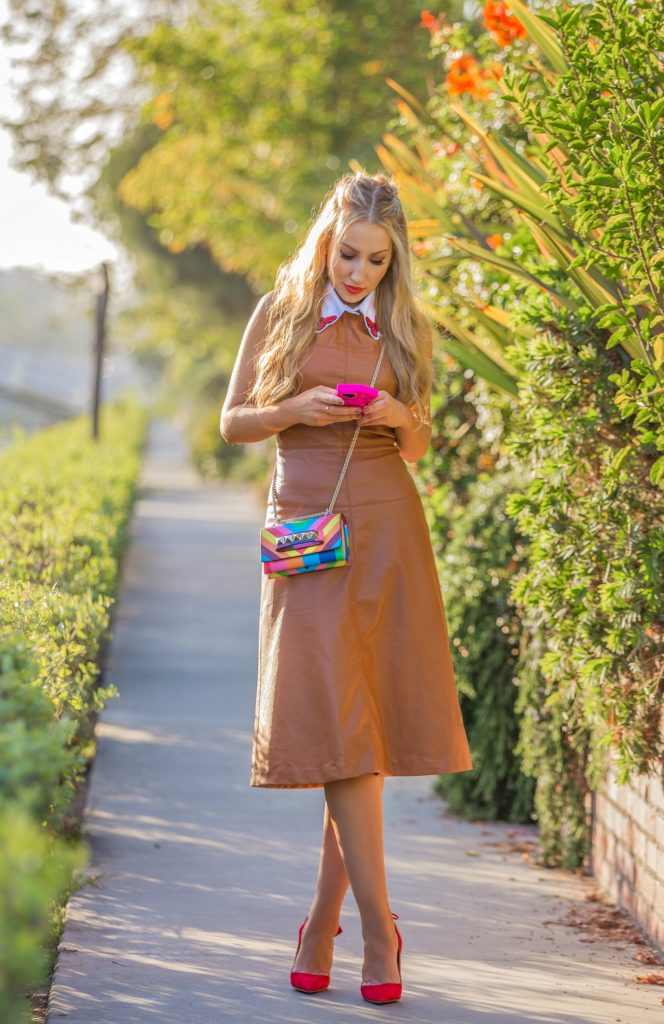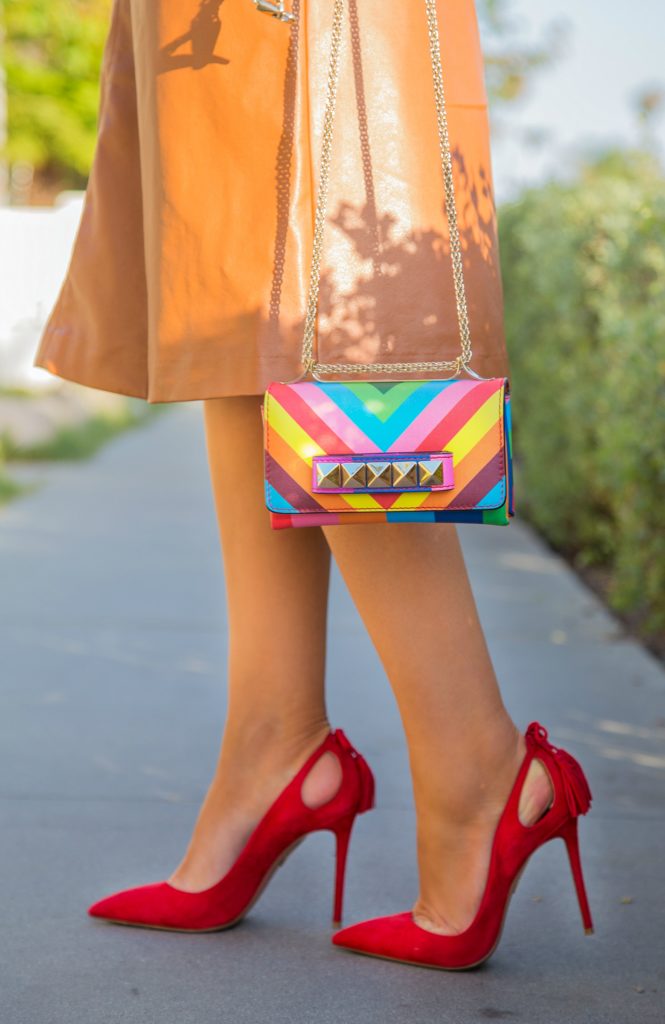 Dress: Piperlime (similar) 1 also love these tan overalls to achieve the same effect paired with a shirt 
Collar: Vivetta 1 also love these 2 | 3 and these whimsical pieces 4 | 5
Pumps: Aquazzura 1 | 2 | 3
Bag: Valentino (sold out in this print) 1 | 2 | 3 | 4
Iphone Cover: Marc by Marc Jacobs 1 | 2 | 3
Lips: MAC in Lady Danger 
This is where it all came from – my infatuation with butterflies – "papillon". I am still stunned how such a beautiful and free to roam creature comes from such a dull and sluggish insect like a caterpillar. I can stare at fluttering butterflies all day long and watch how they are drawn to certain colorful flowers and objects. Since I was a little girl they always seemed so happy and free being able to see the world while in flight. 
That's why this intricate collar from Vivetta was on my wish list as soon as I discovered it. I love how the brand brings nostalgia and Italian craftsmanship through the embroidery and whimsical retro feel of their creations in unexpected motifs and prints. I also love the fact that this collar can be interlaced into so many different looks using various tops, dresses and blouses.
Do you have any creatures or objects that bring back certain memories from your childhood or that inspire your curiosity?
Photography by Janice Reinold of Chasing Hiromi Photography