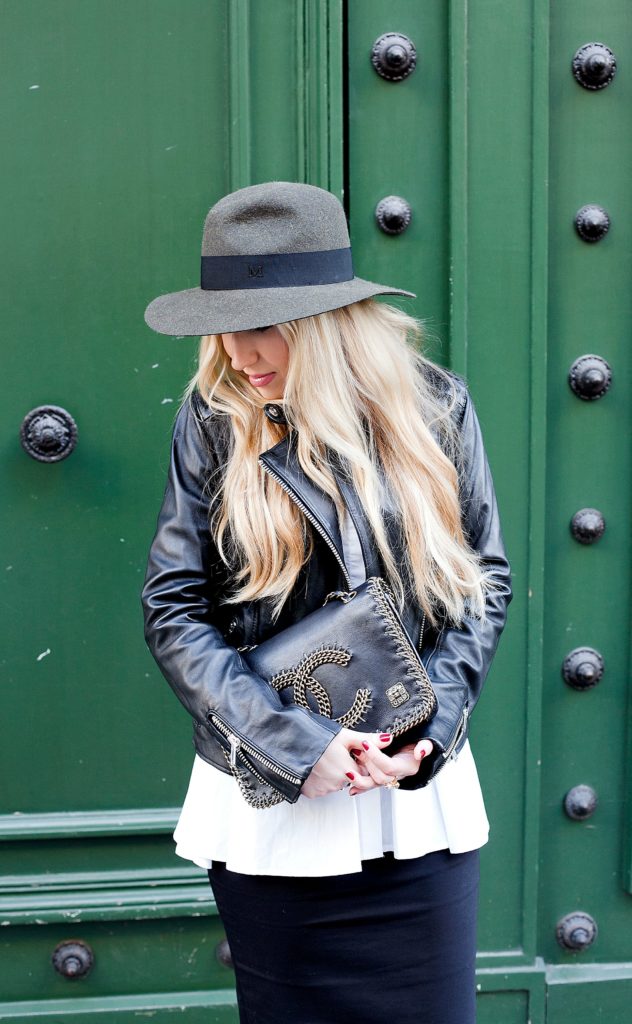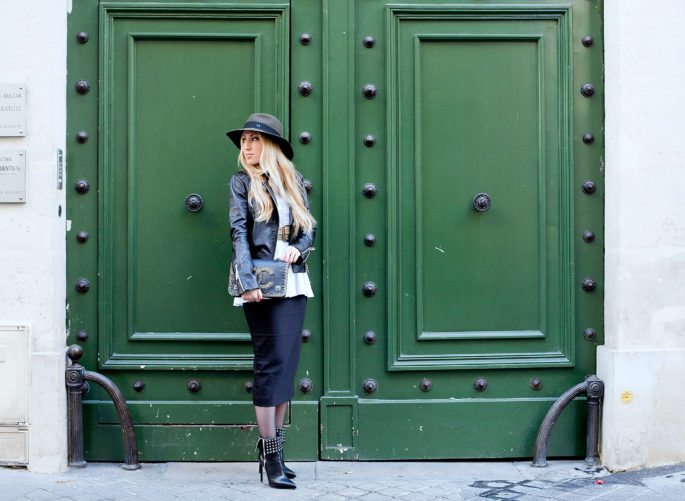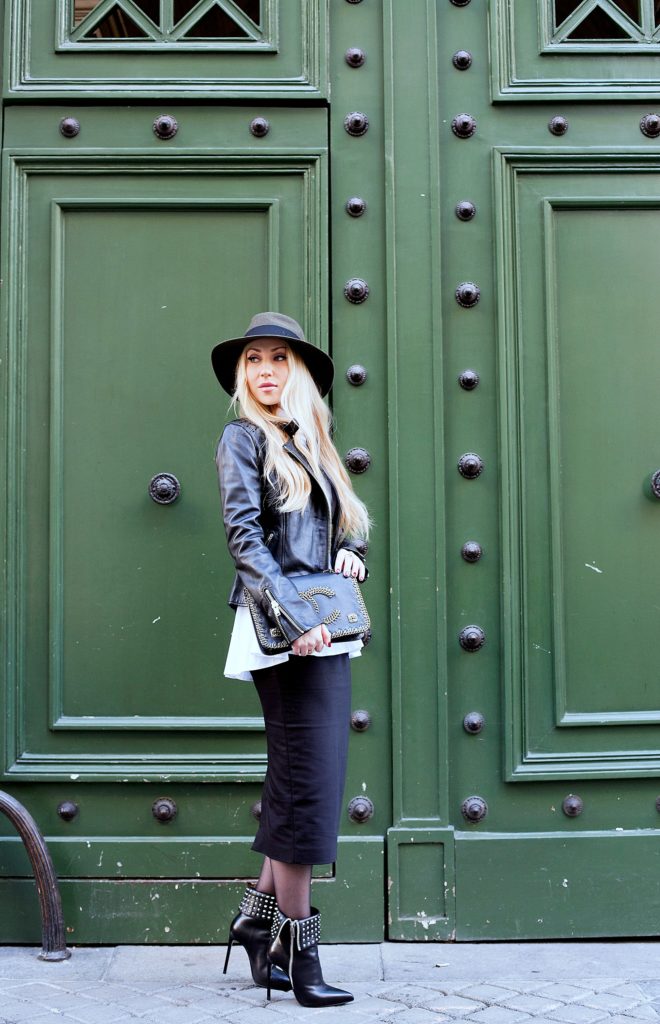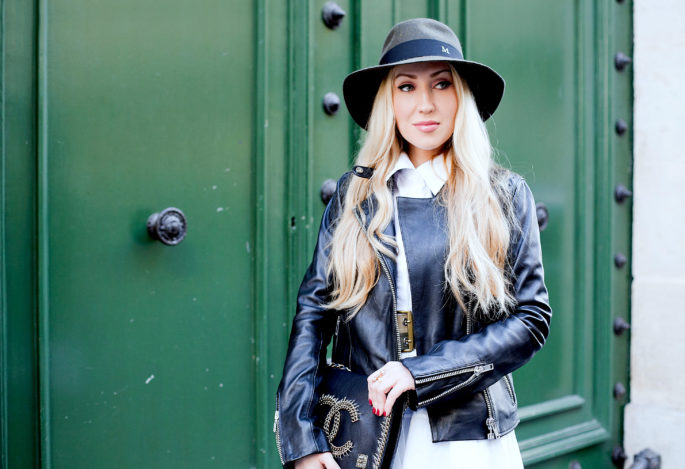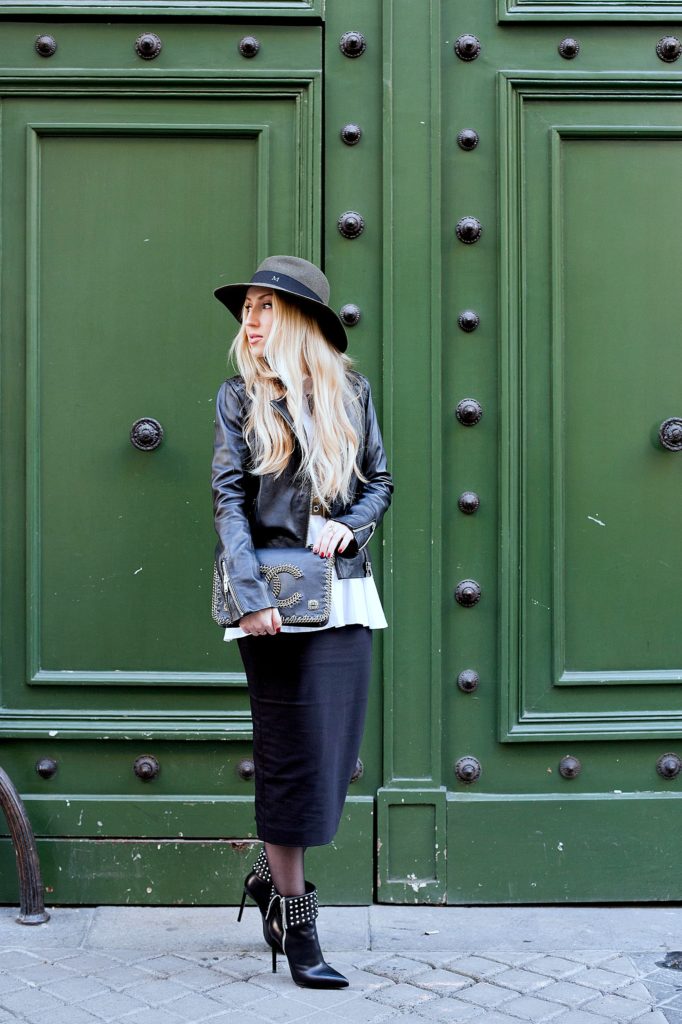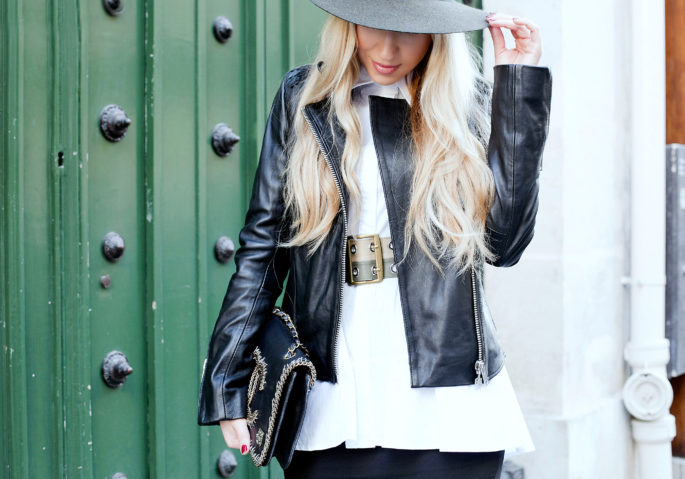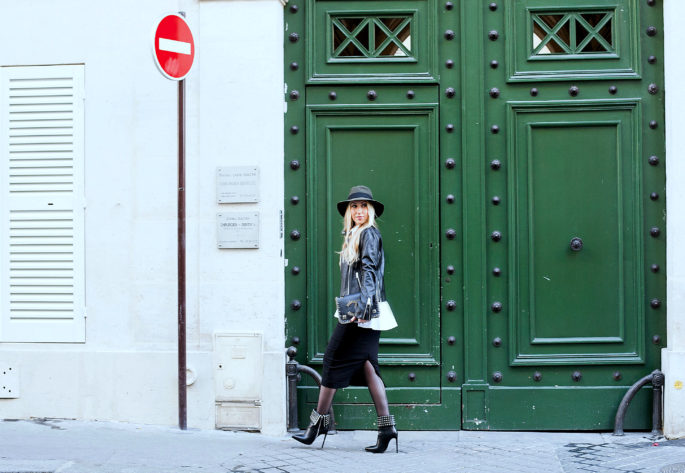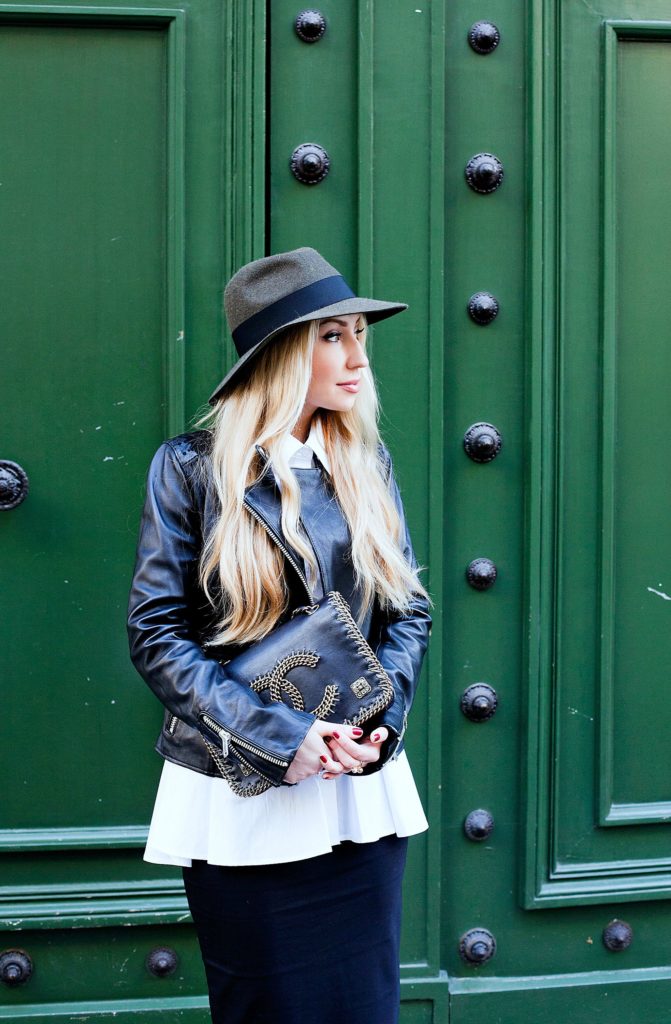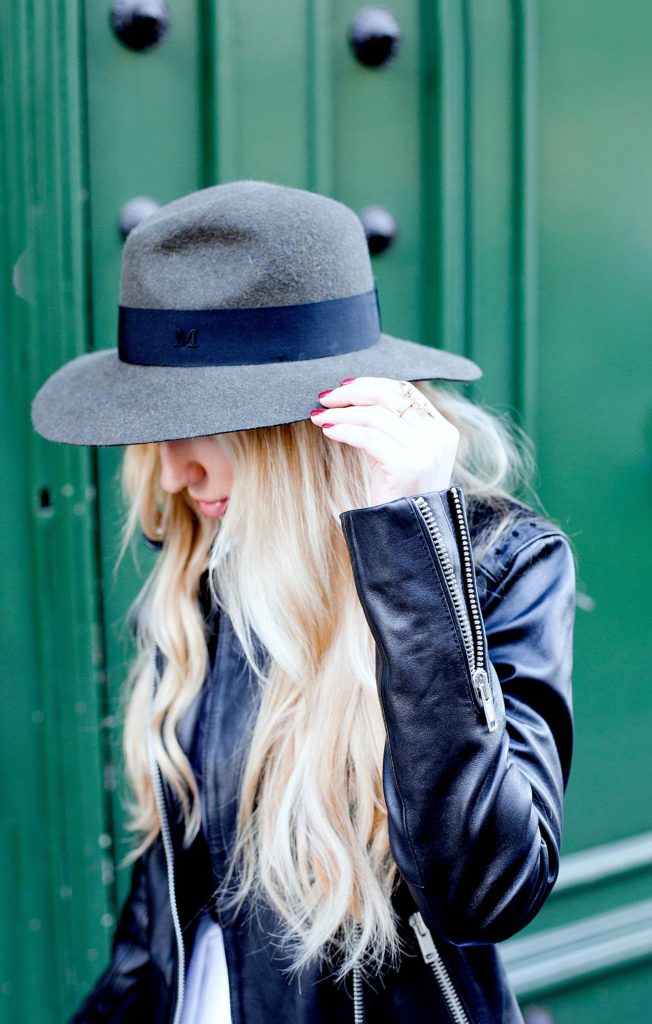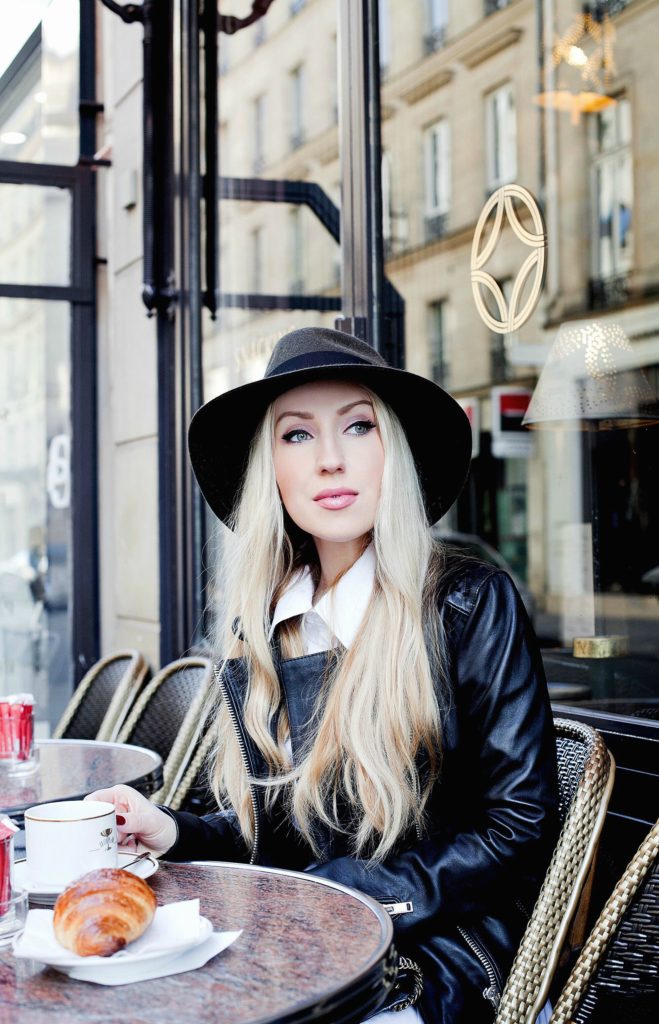 Jacket: Maje current season picks 1 | 2 | 3
Skirt: Zara similar 1 | 2
Peplum Shirt: HD in Paris via Anthropology  similar 1 | 2 | 3
Boots: Saint Laurent similar 1 | 2
Hat: Maison Michel 1  | 2  also 3 | 4 | 5
Bag: Chanel similar 1 | 2 | 3
Belt: Marni 
Ring: Vita Fede
Lips: Givenchy in 02
Where did the time go? We are in April already. The weather and the temperatures are changing pretty quickly and so is seasonal dressing.  Heavy coats are being swapped for lighter layering that you still might be trying to master as you hunt for that perfect spring coat or leather jacket.  Meanwhile, shorts, sandals and flowy tops and dresses already look like fast approaching alternatives. When do you catch up? 
I don't mean to complain, but to me spring and fall seem to be the shortest in terms of weather flexibility. Winter quickly changes to summer and vice versa, leaving little room to play with layers.
The good and bad thing for me is that I am always cold, which allows me to experiment with jackets, trench coats, cardigans and scarfs. 
This story was shot in Paris by lovely Hana, featuring never-ending colorful Parisian doors, a layered outfit appropriate for current season and of course some croissants and delicious espresso to wrap up the shoot. 
Photographer: Hana Lê Van