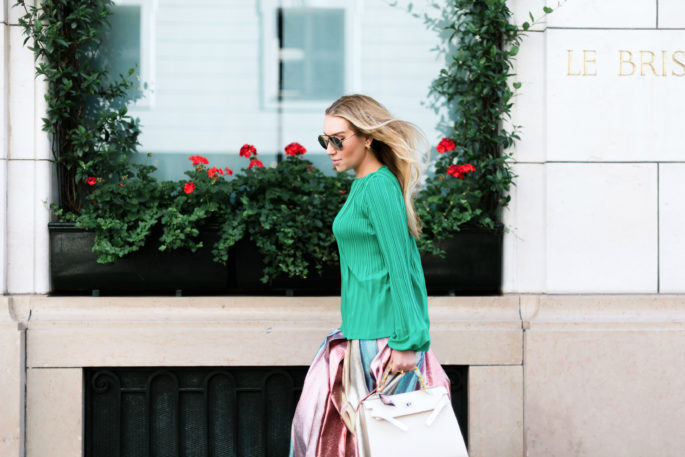 It is no secret that green is the color of 2017.  It may not be everyones cup of tea but I personally adore green and the wide range of shades it comes in.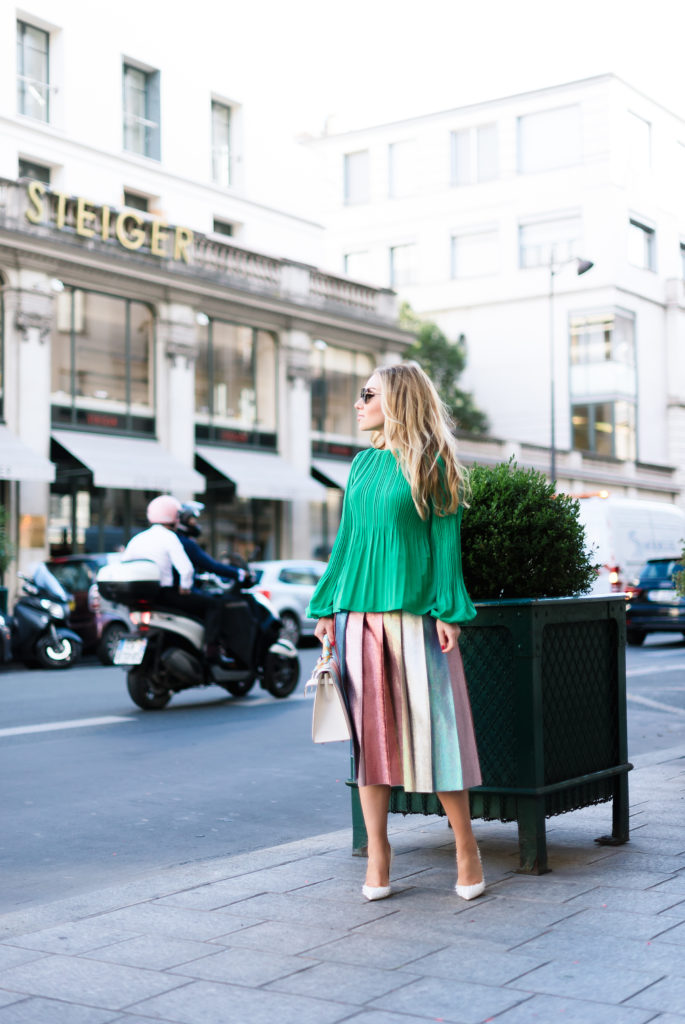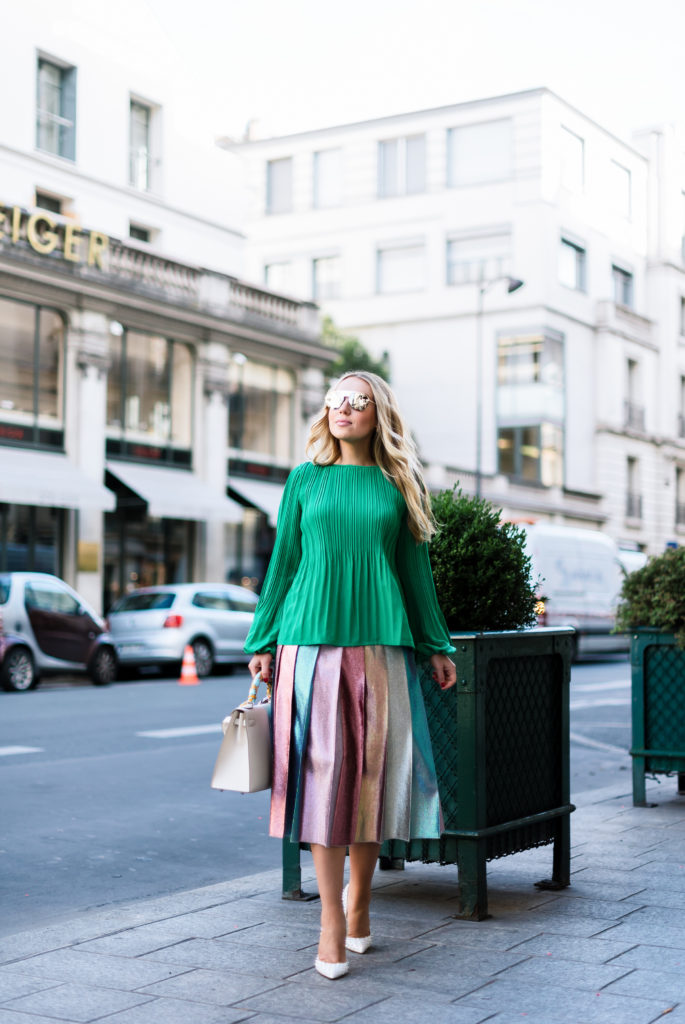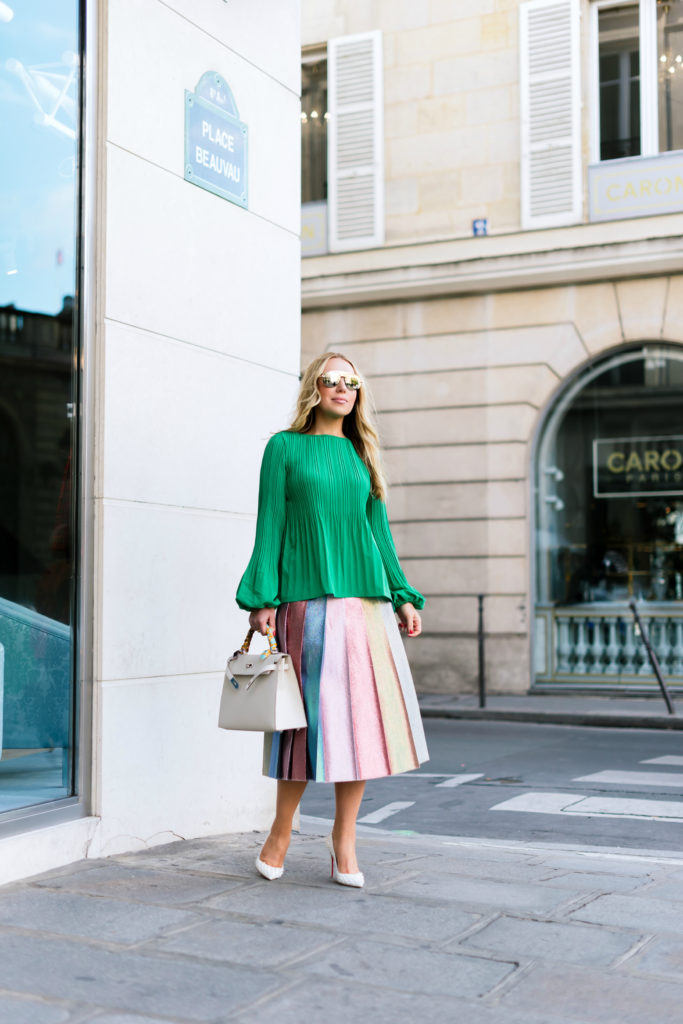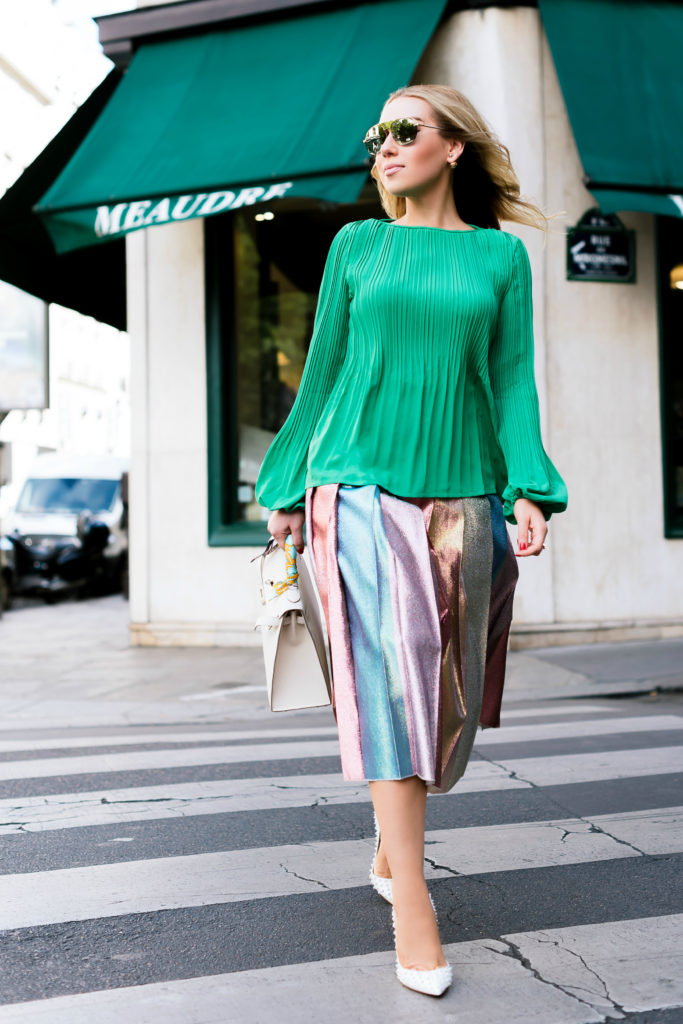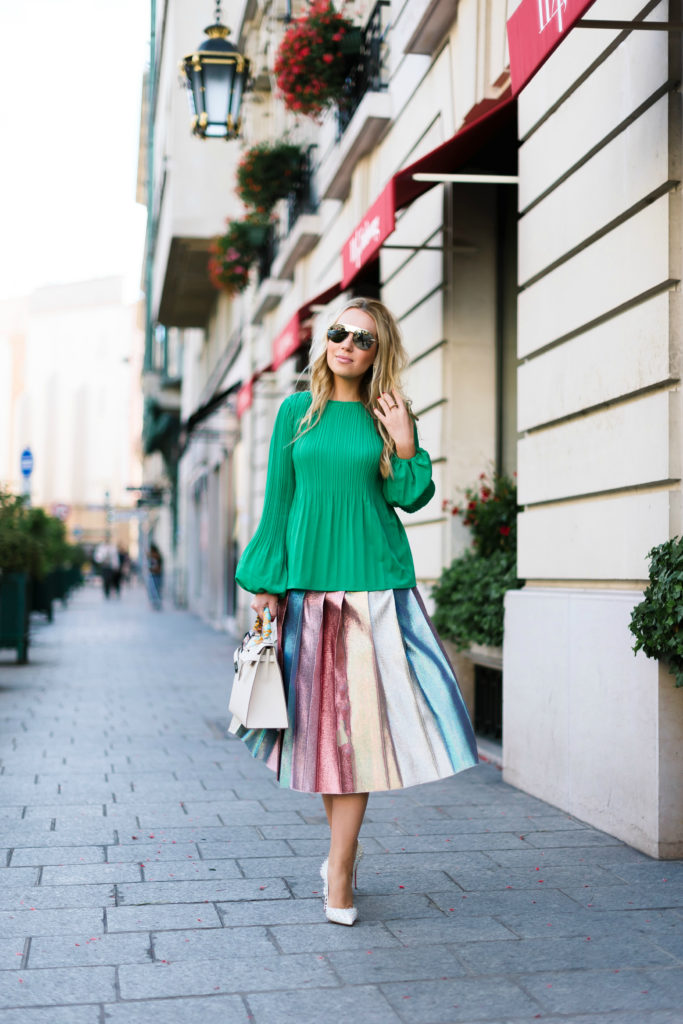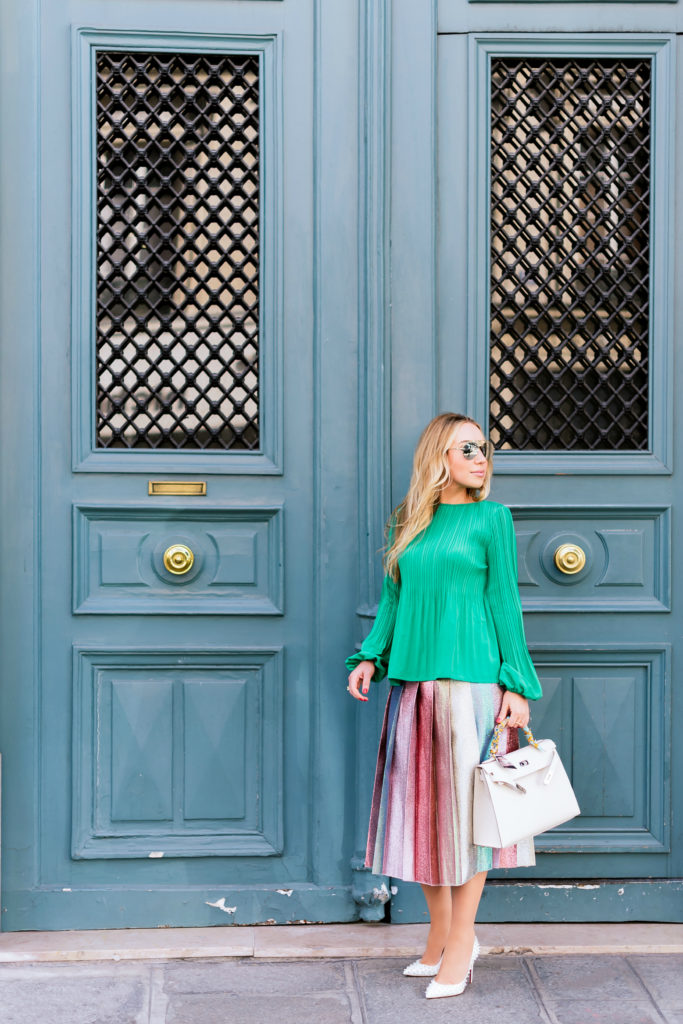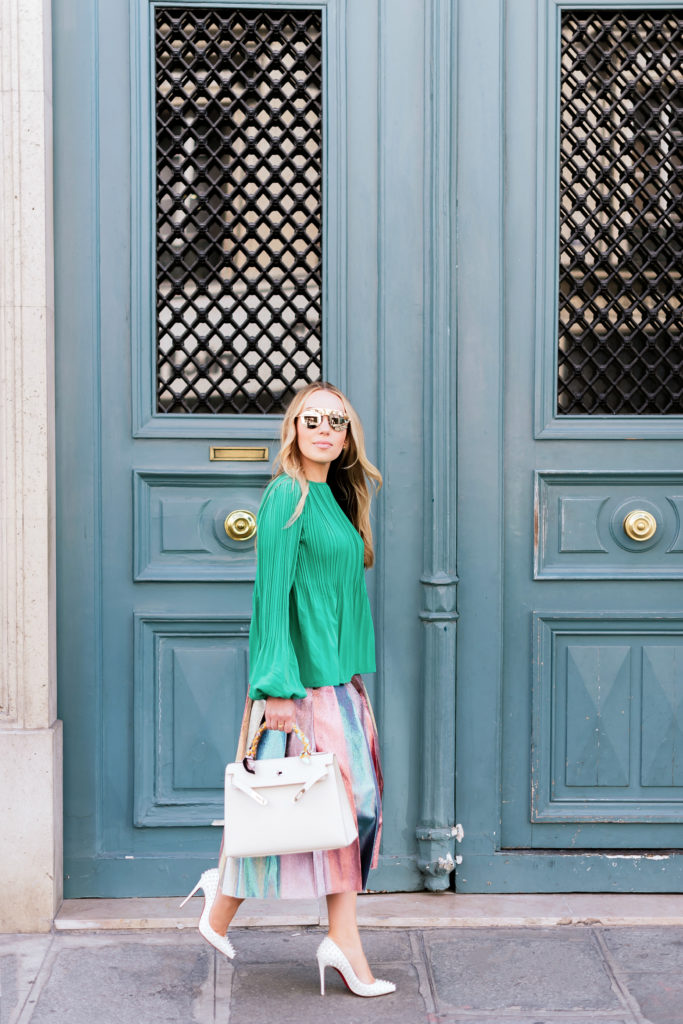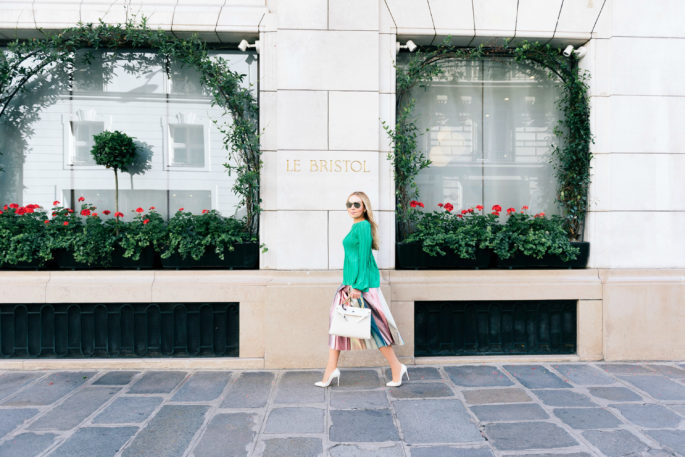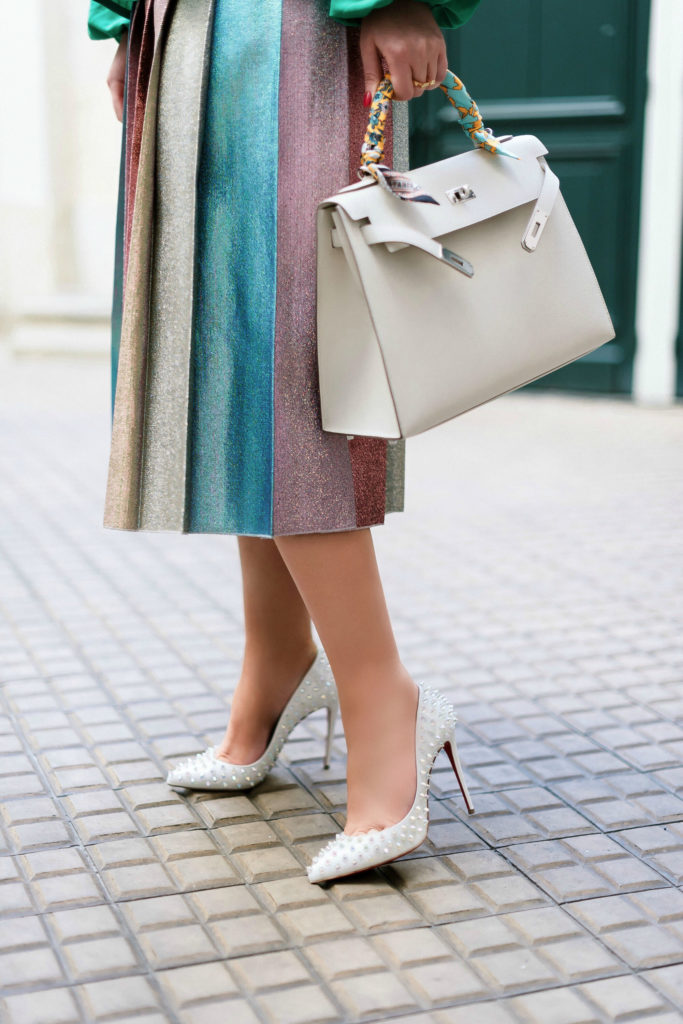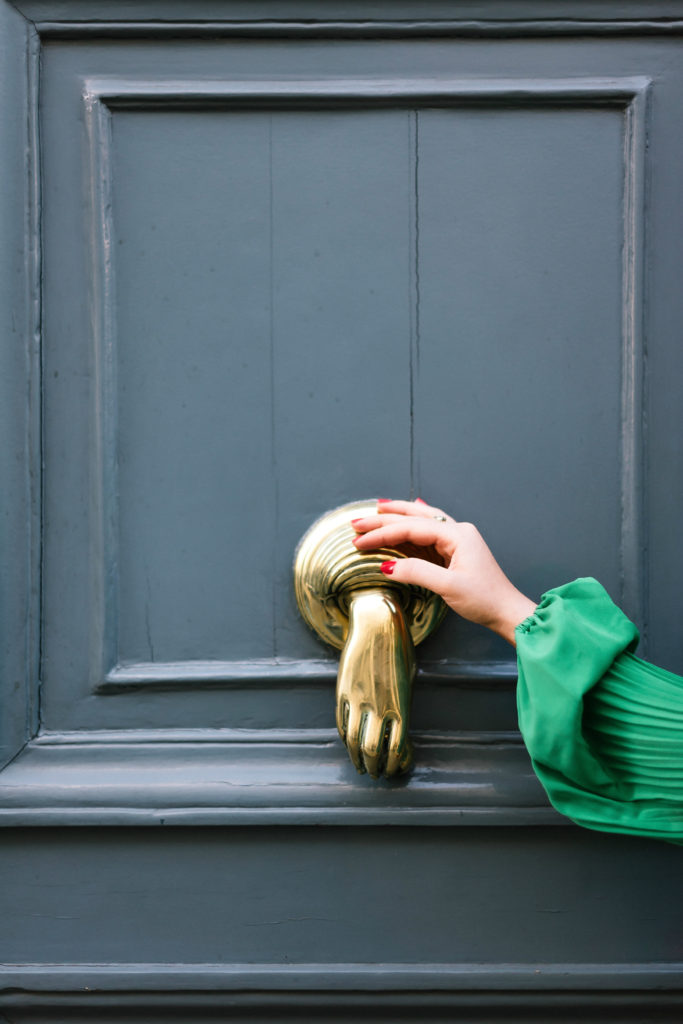 Skirt: Gucci 1 | 2
Top: Maje similar 1 | 2 | 3
Sunglasses: Christian Dior 1 | 2
Shoes: Christian Louboutin also like this spike version 1
Bag and twilly: Hermes
To me green is a perfect, uplifting color that represents youth and sends a revitalizing message.
Also I believe it is quite soothing and relaxing to the eye. The color can be a deep, rich and luscious emerald to more crisp and fresh depending on your preference.
Green color is also quite transitional and can work perfectly heading into spring/summer along with moving into fall and winter with the right pairings and contrasts.
For those of you who do love the color but happen to be on the fence wearing it, I would suggest to look into incorporating the pantone into decor pieces or even dainty accessories.
In my opinion greenery works with most skin tones and complexions: it suits blondes, brunettes and looks astonishing on redheads as well, but I understand where a lot of you might be coming from in associating it with St. Patricks day when seeing someone in green, so no judgment there.
I say let's be mindful and explore the greenery shade, embracing this amazing color that radiates hope, growth and vitality. Cheers to all of that while sporting the pantone of 2017!
Photography by Alina Sepp
SaveSaveSaveSave
SaveSave
SaveSave
SaveSave
SaveSave
SaveSave
SaveSave
SaveSave
SaveSave
SaveSave
SaveSave
SaveSave
SaveSave
SaveSave
SaveSave
SaveSave
SaveSave
SaveSave