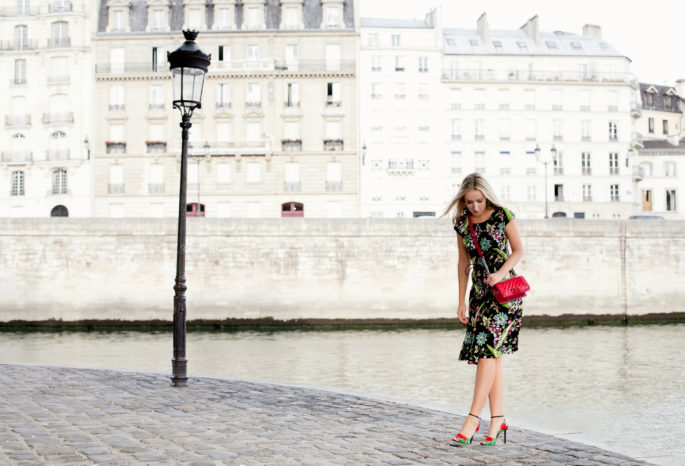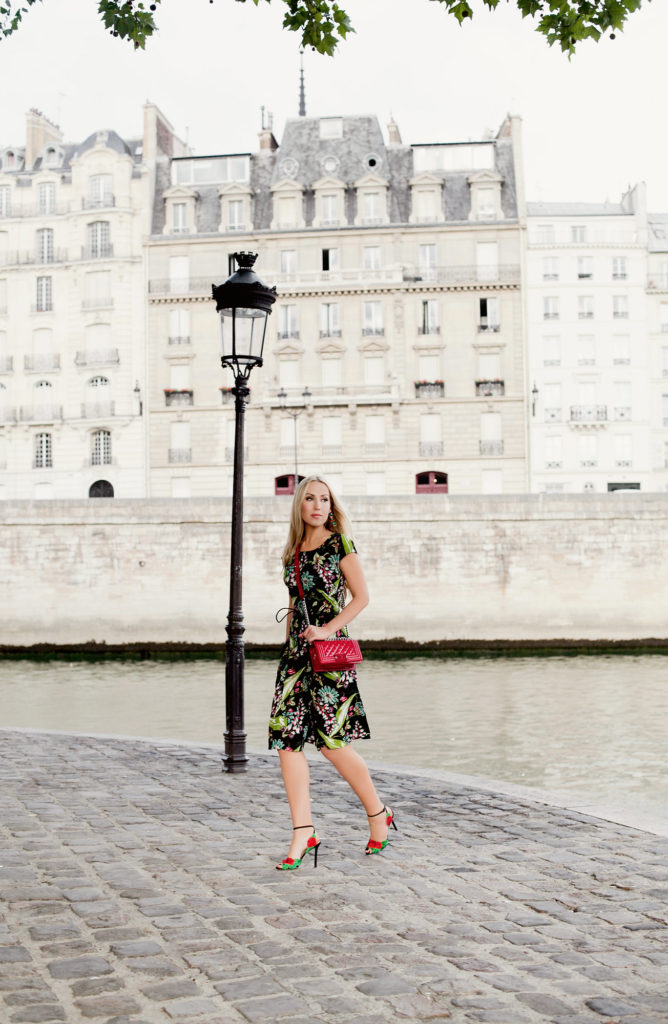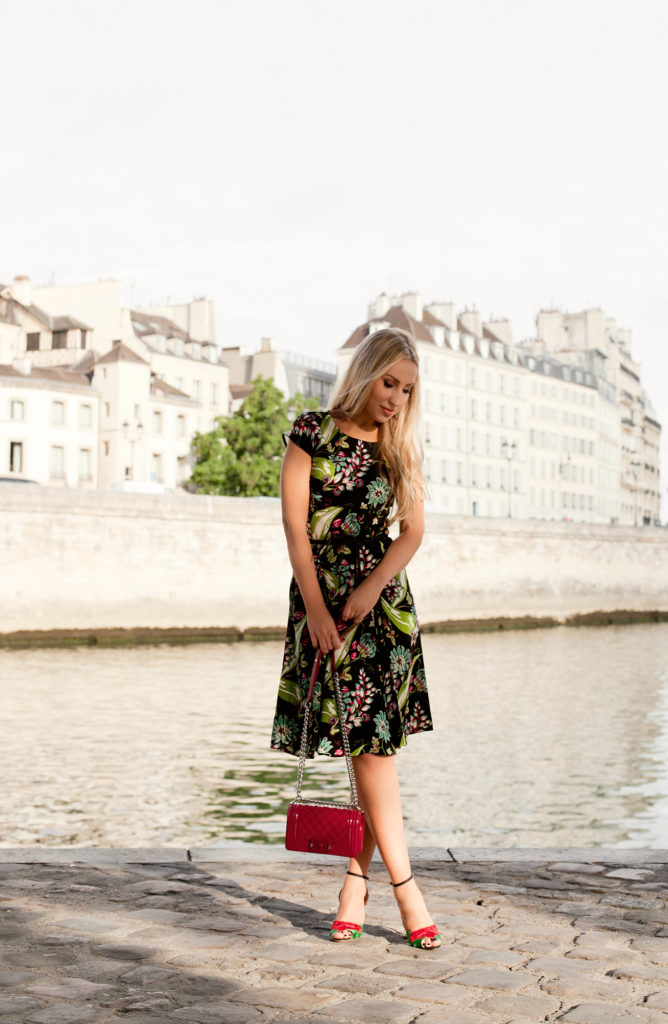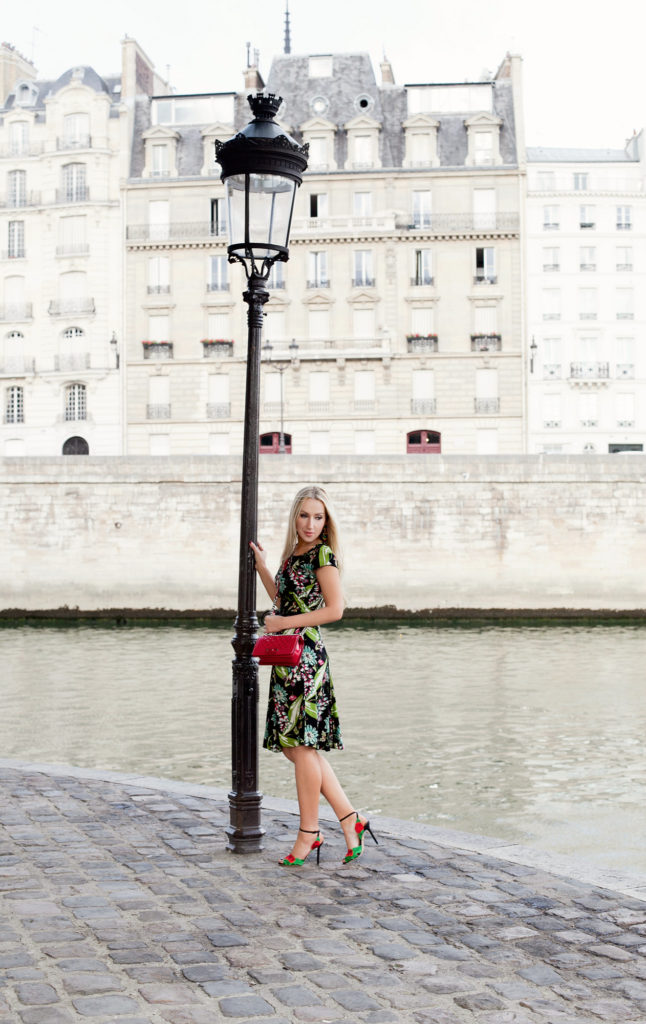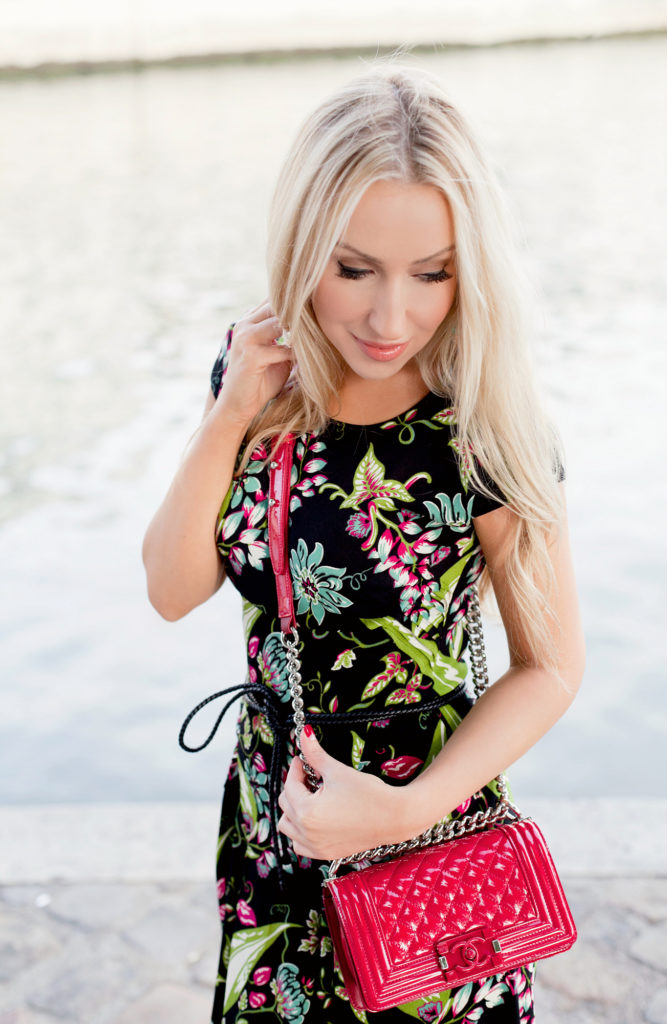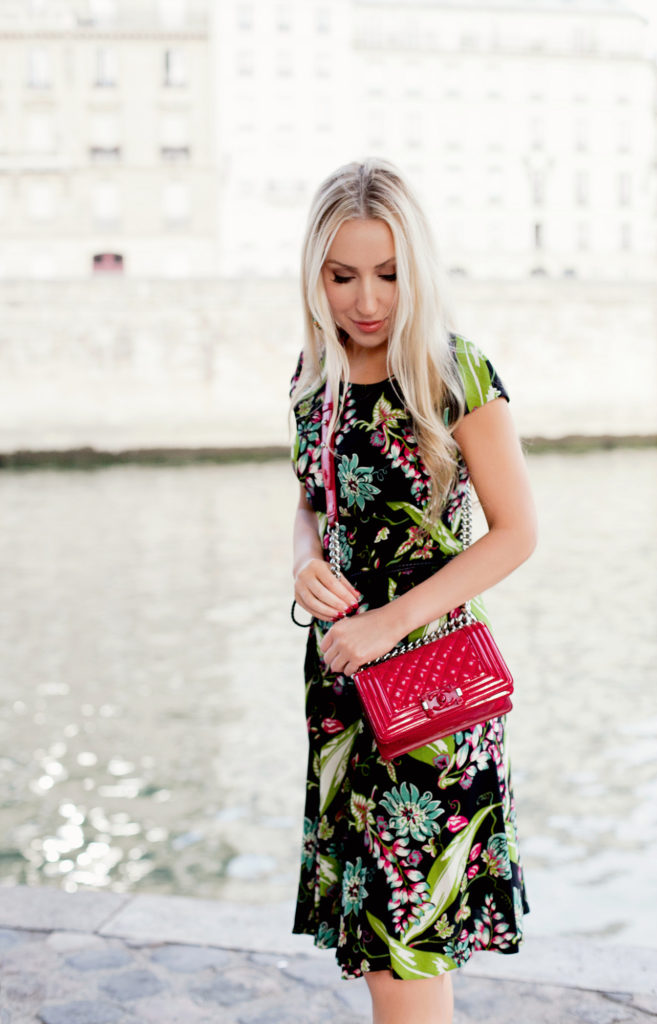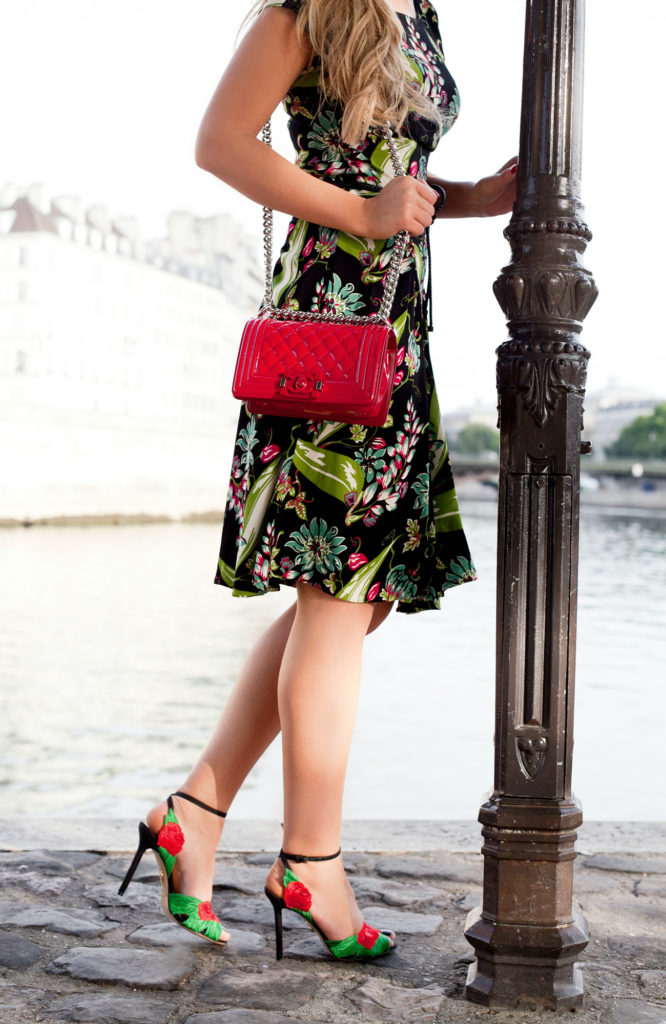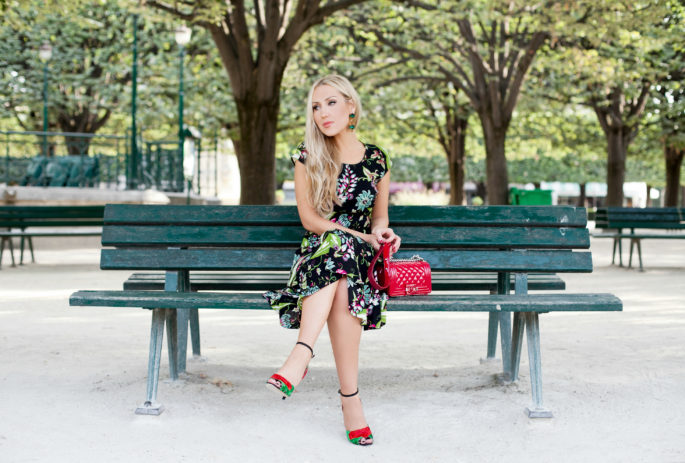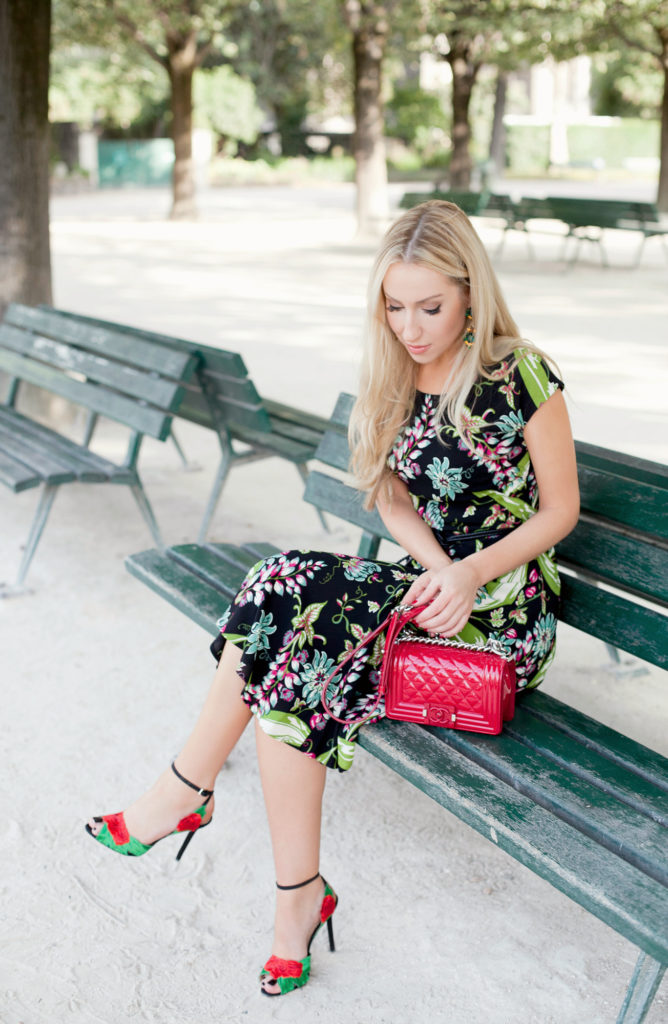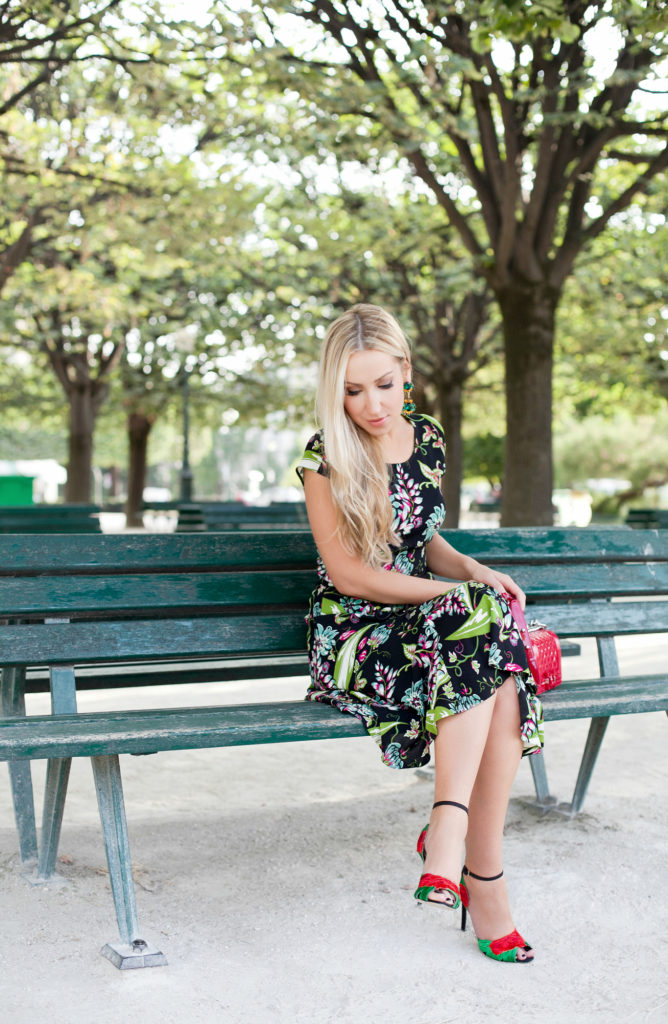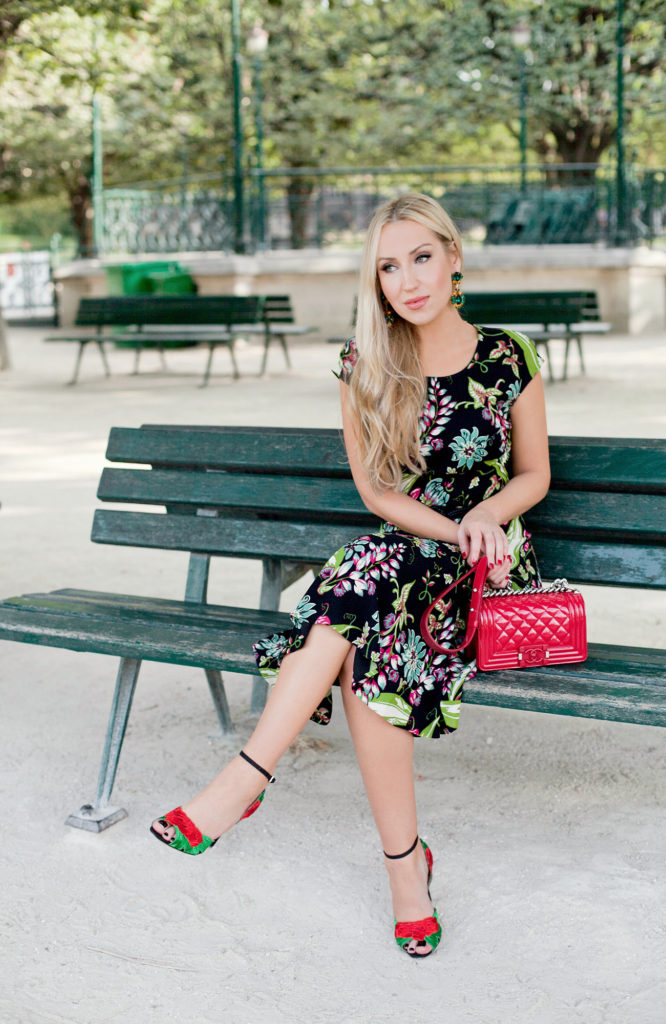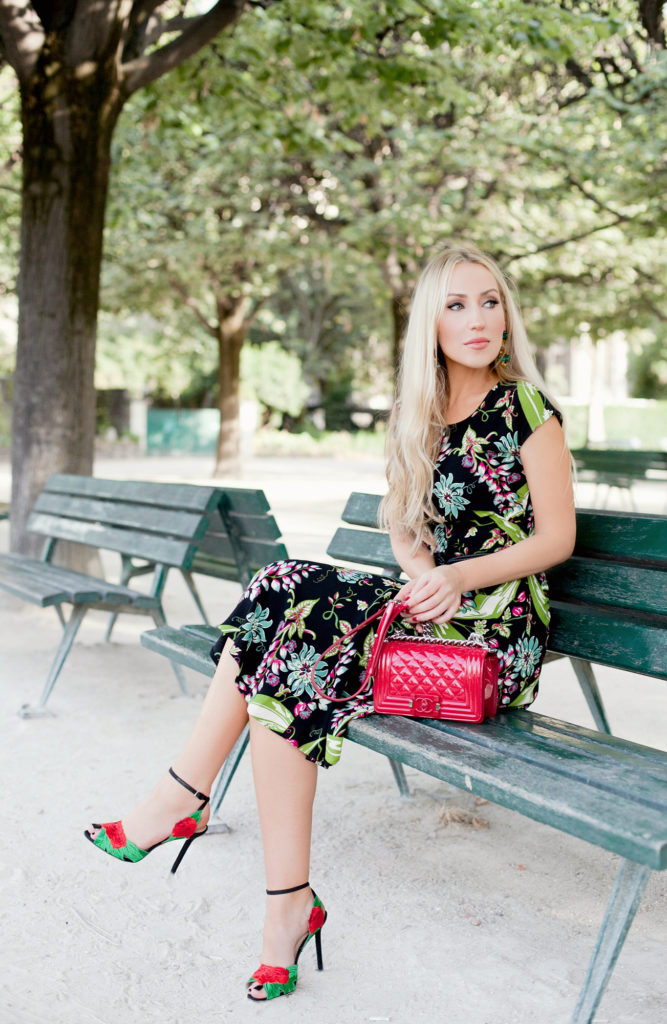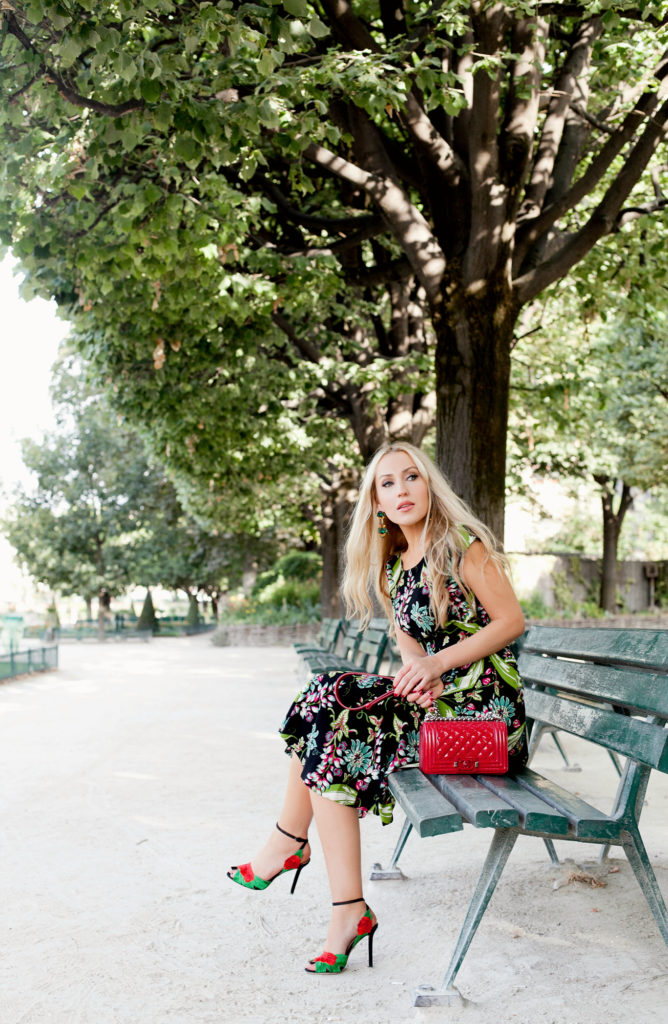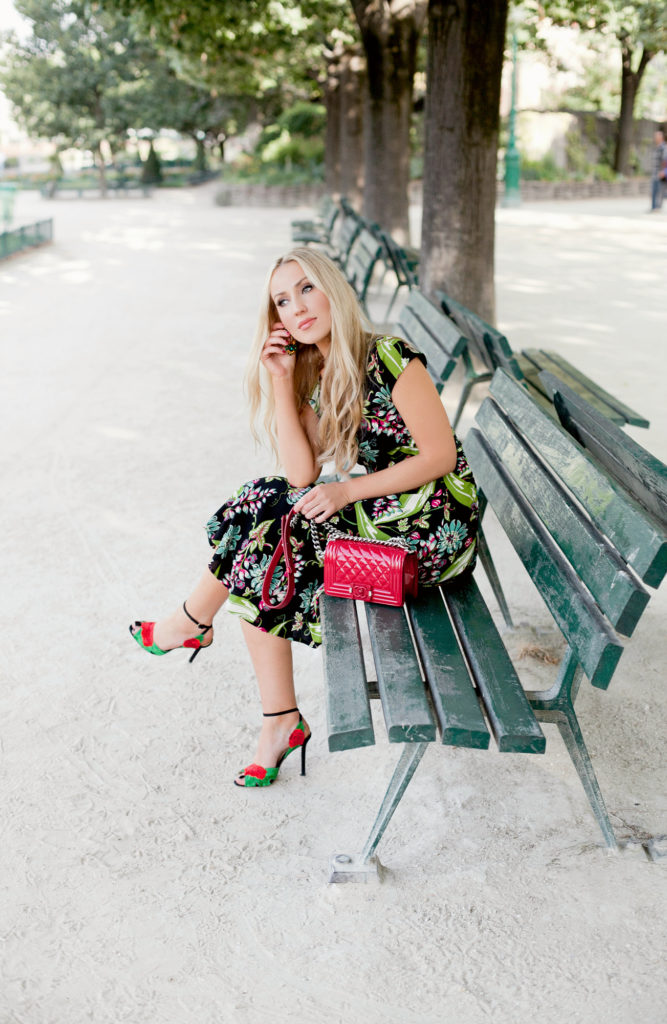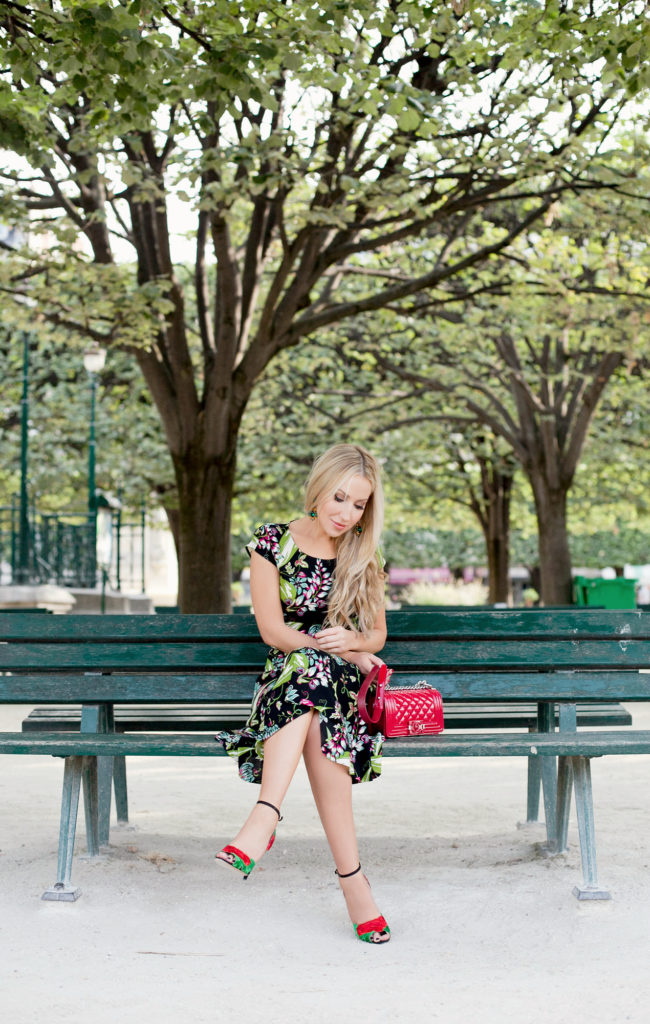 Dress: Prada 1 | 2 also like  3 | 4 | 5
Sandals: Charlotte Olympia (sold out) current favorites 1 | 2 | 3
Bag: Chanel (similar) 1 | 2 | 3 | 4
Belt: Bottega Veneta
Lips: Dior Addict Fluid Stick in Mirage
Revealing pictures from Paris is always very exciting for me for several reasons: I get to share my work with amazing photographers, I get to relive all of my memories once again in this most romantic city and I always get inspired. Mostly it is scenery: streets, little details, architecture, certain flavors or smells that those pictures evoke, and they just make my brain spin in a good, crazy way – like trying to keep a puzzle that started falling apart intact. 
How do you manage to keep special memories fresh and alive as long as possible?
Photographer: Hana Predajnianska