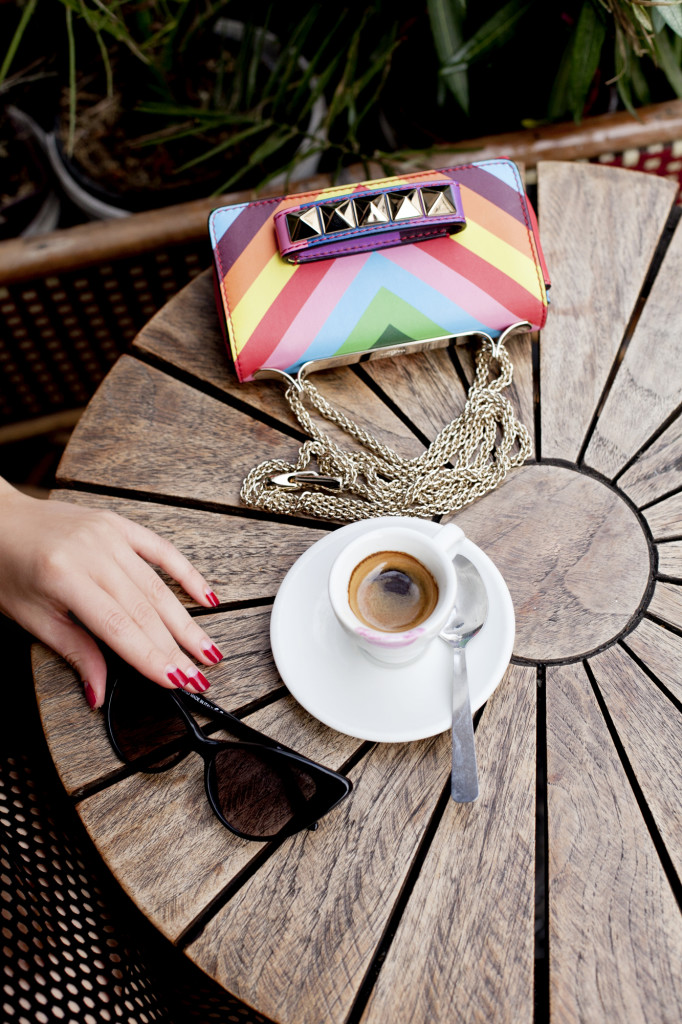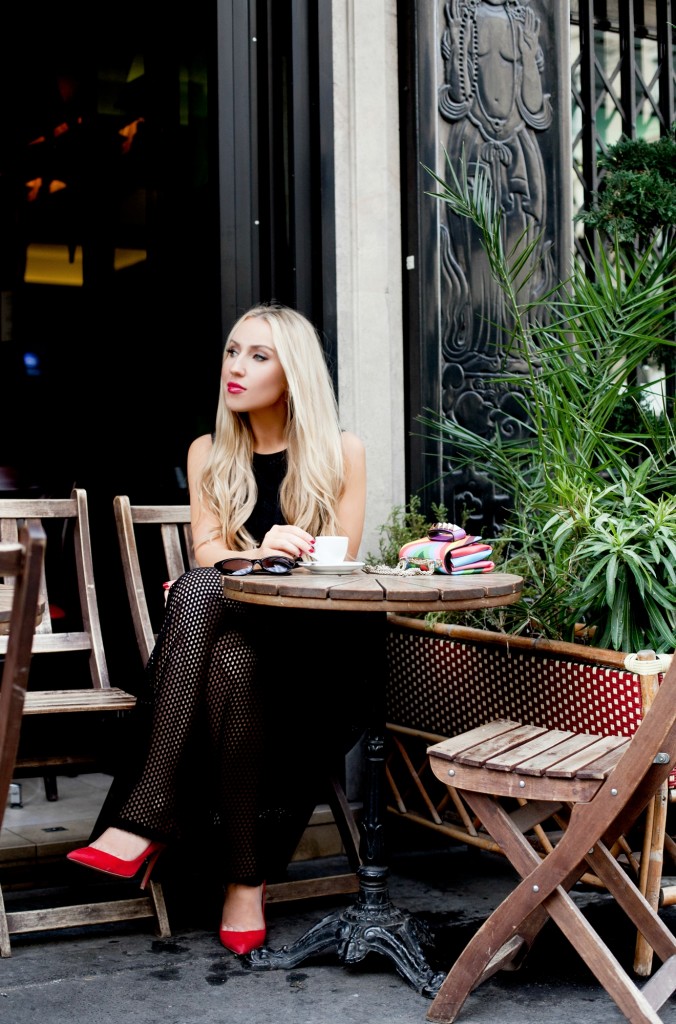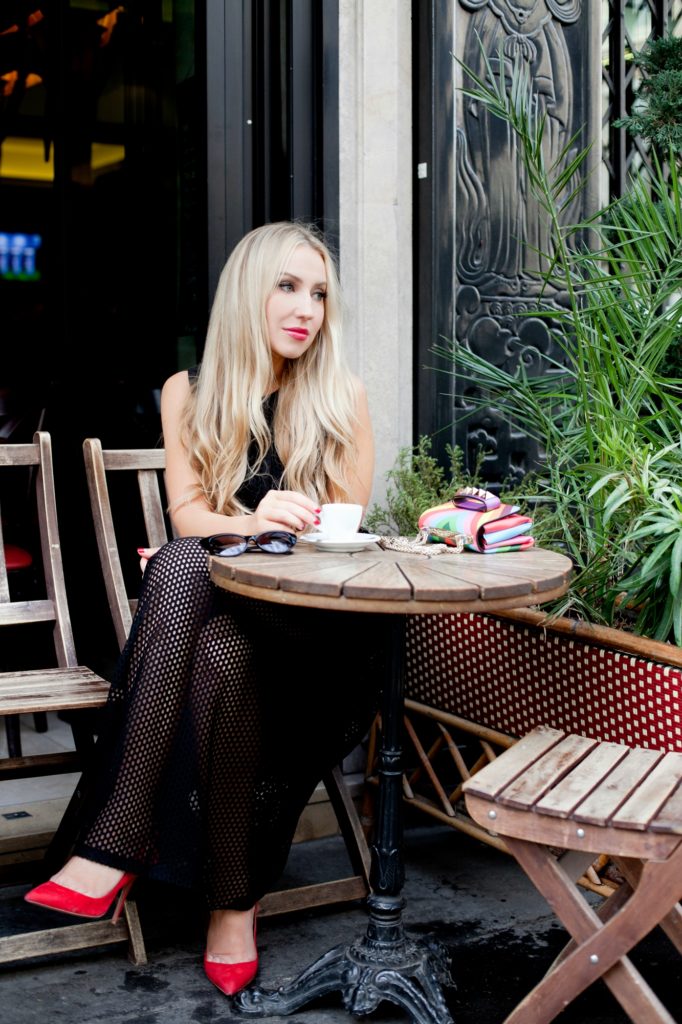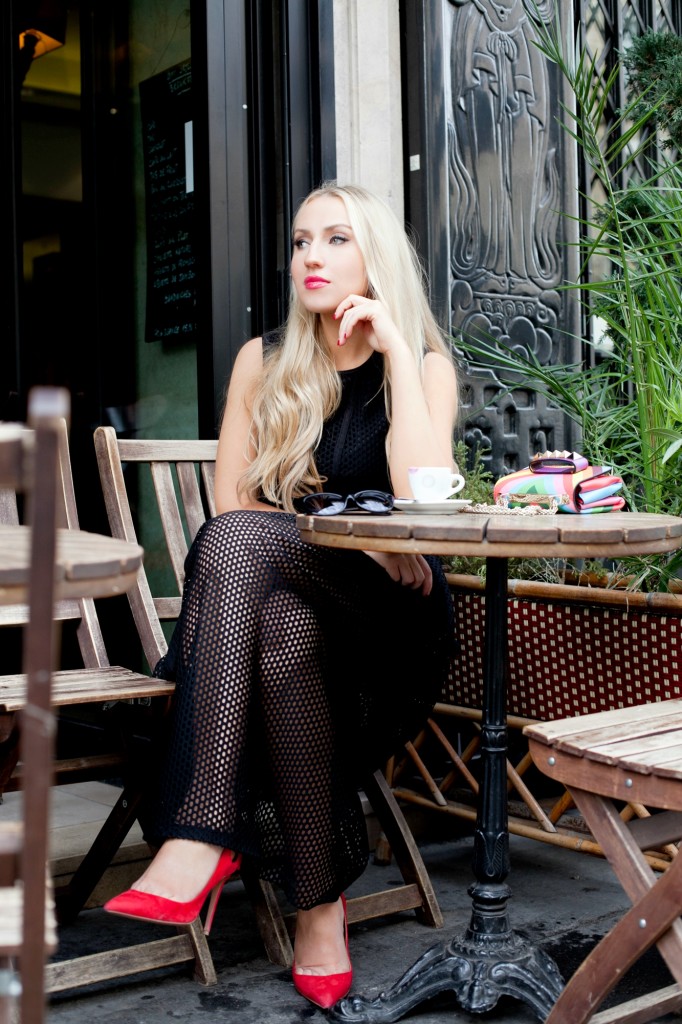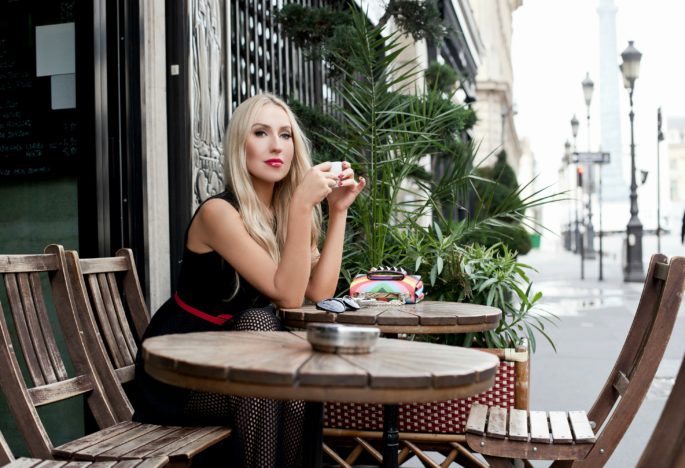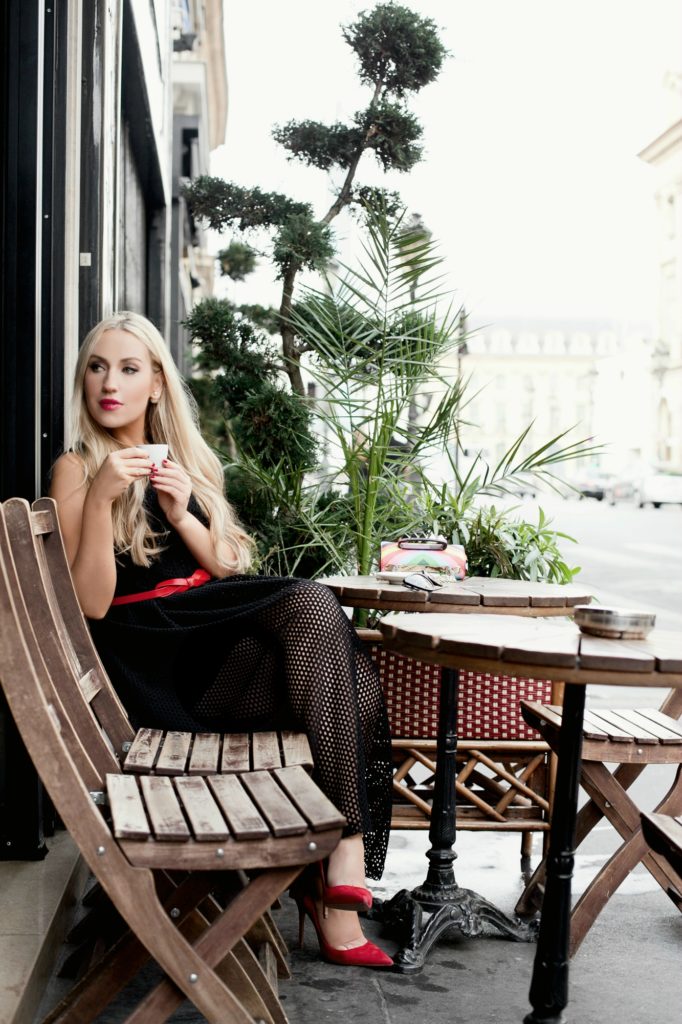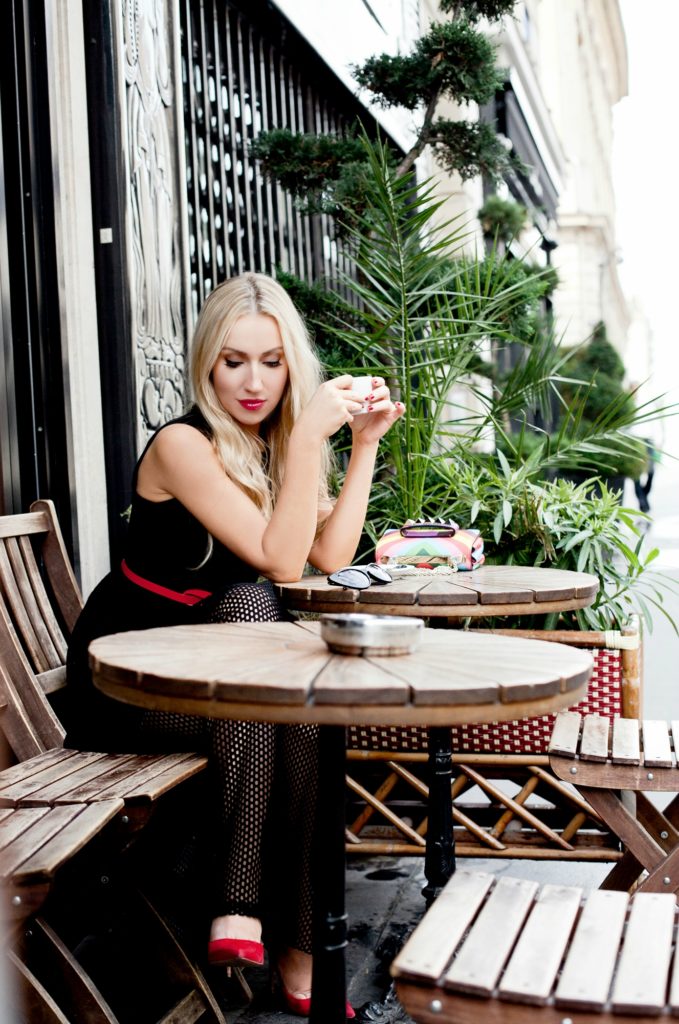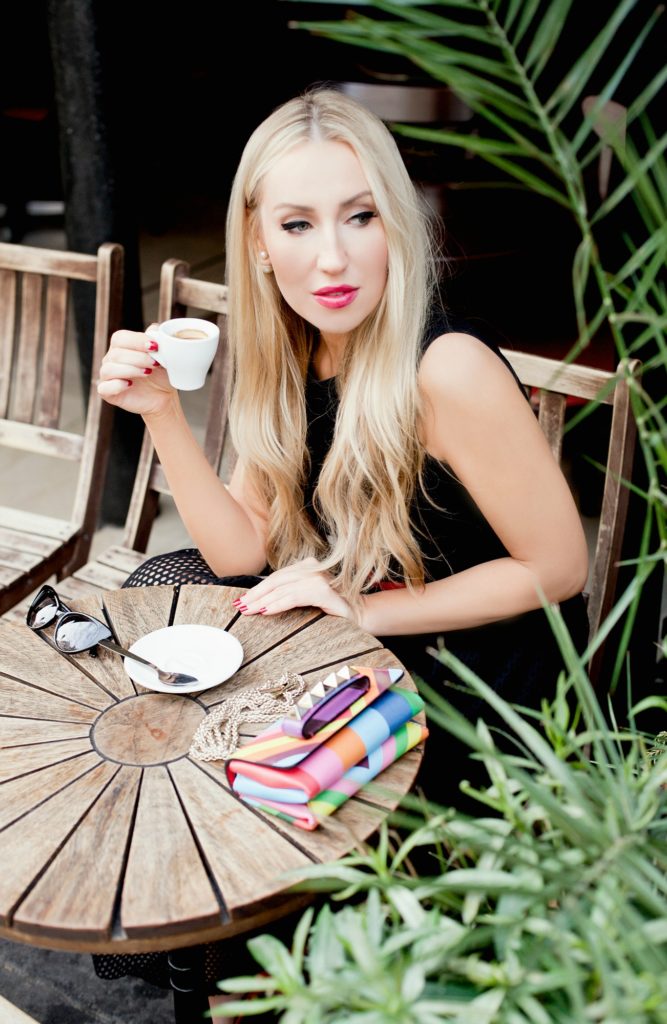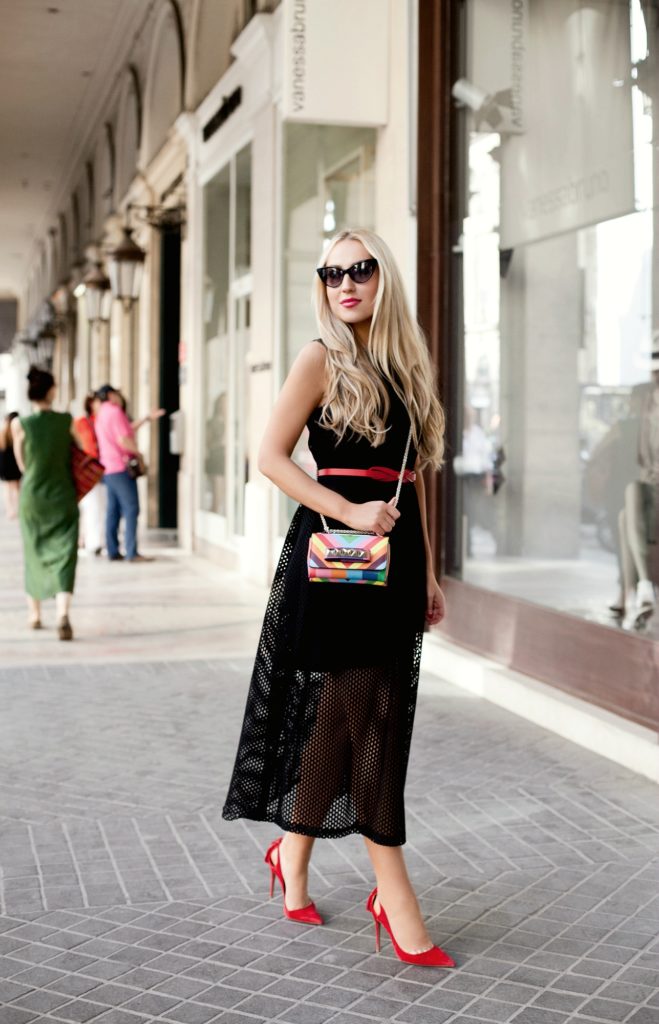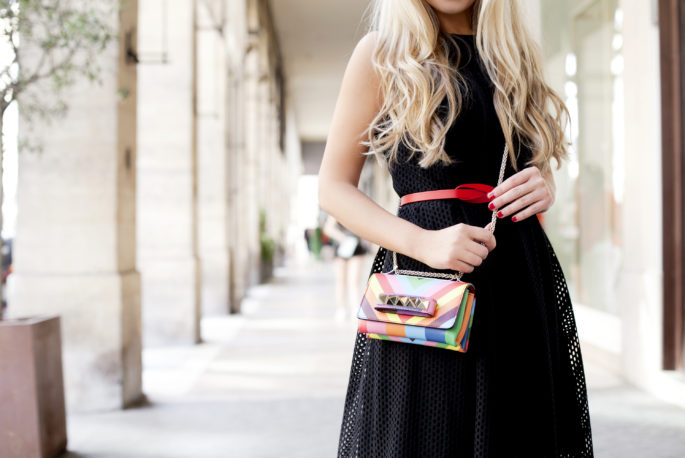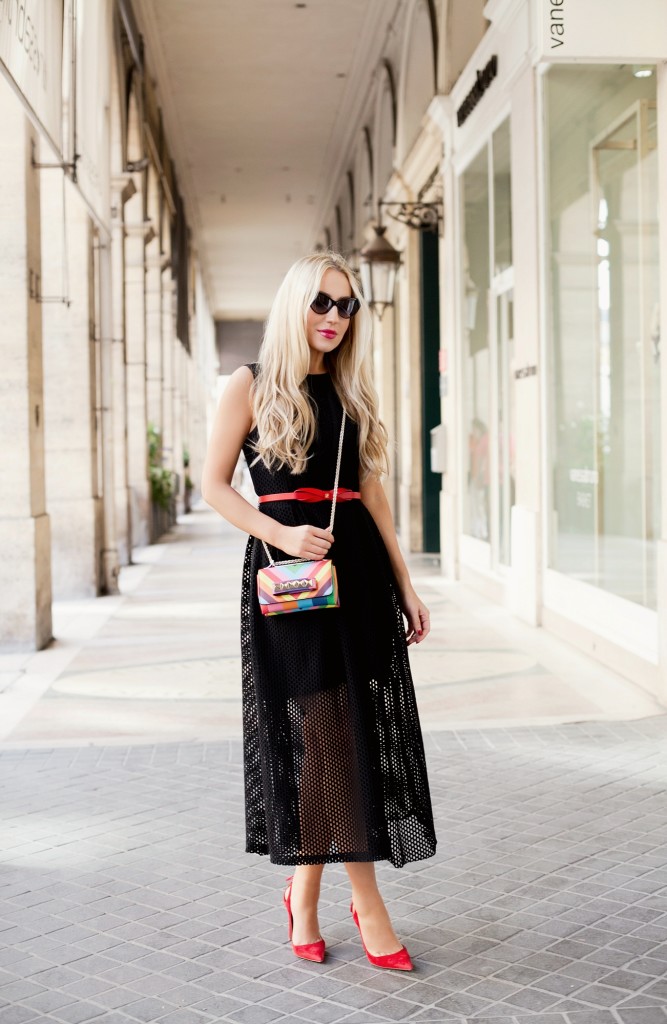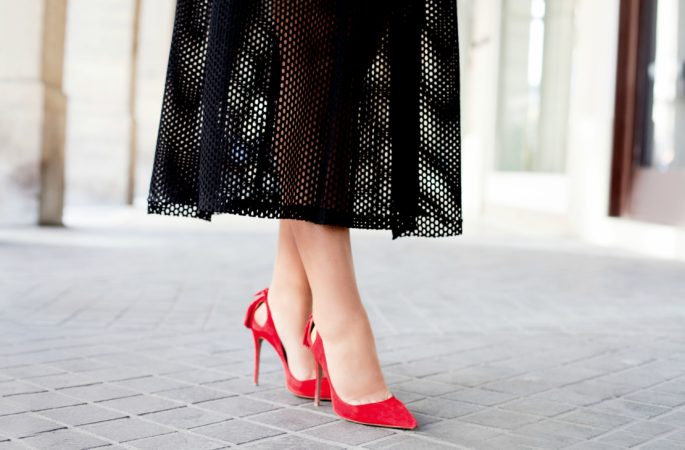 Dress: Sandro Paris and similar 1 | 2 | 3 | 4
Pumps: Aquazzura 1 | 2 | 3
Bag: Valentino (different color) 1 | 2 | 3
Belt: CH Carolina Herrera   
Sunglasses: Tom Ford (sold out) current cat-eye picks  1 | 2 | 3
Earrings: Dior
Lips: Chanel Rouge Gloss in Seduction 1
Nothing makes me more excited than sharing some of my memories and fond stories from Paris. To me every corner, every building, every cafe in Paris has it's own little story of the life behind it. It might be the tiniest, modest little place, but with a charm bigger than you can imagine.
I do wish more of the national-chain coffee shops here in the US would serve coffee and tea in traditional mugs and cups rather than a paper to-go version of it, unless of course you do need to grab and run. Some things are just better off in keeping the tradition and with zero rush, especially that sacred daily moment for yourself or with your closest ones savoring a perfect espresso or delicious cappuccino. 
This series was shot this past summer in Paris while I was catching up and grabbing some coffee with my dear Hana in the cutest Parisian quintessential café. The best part of my blogging life is meeting incredibly talented people all over the globe and making friends. It can't get better than that: friends and coffee, and my beloved Paris of course! 
Photographer: Hana Predajnianska