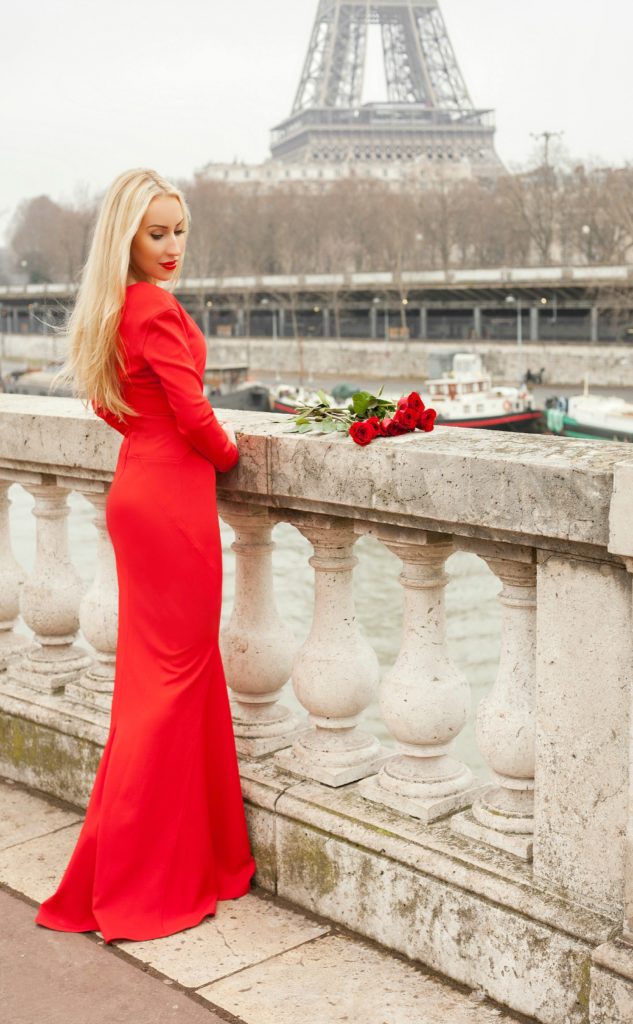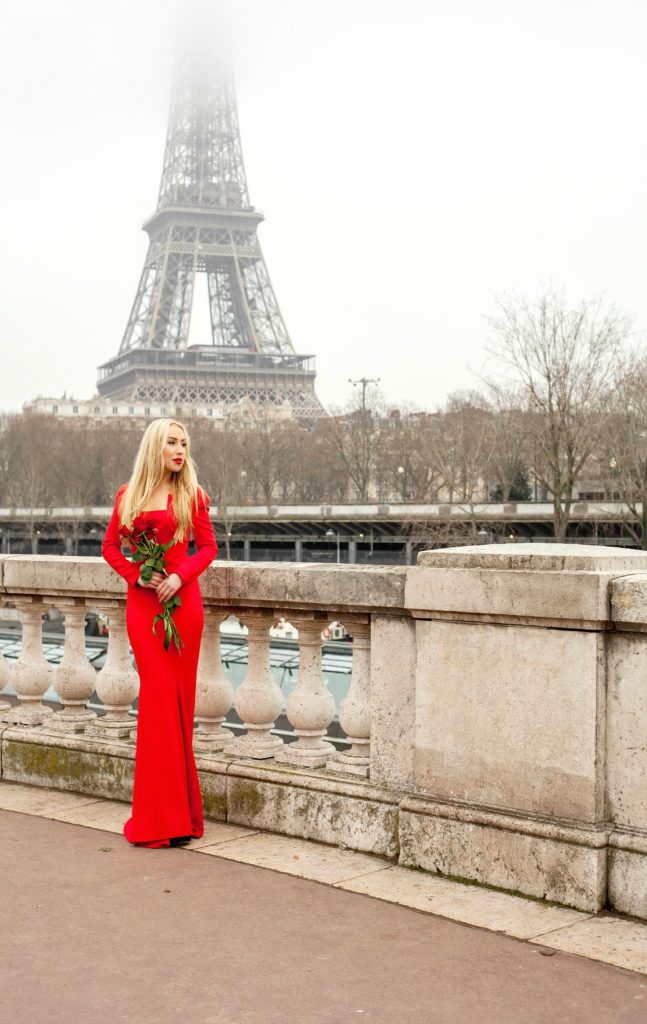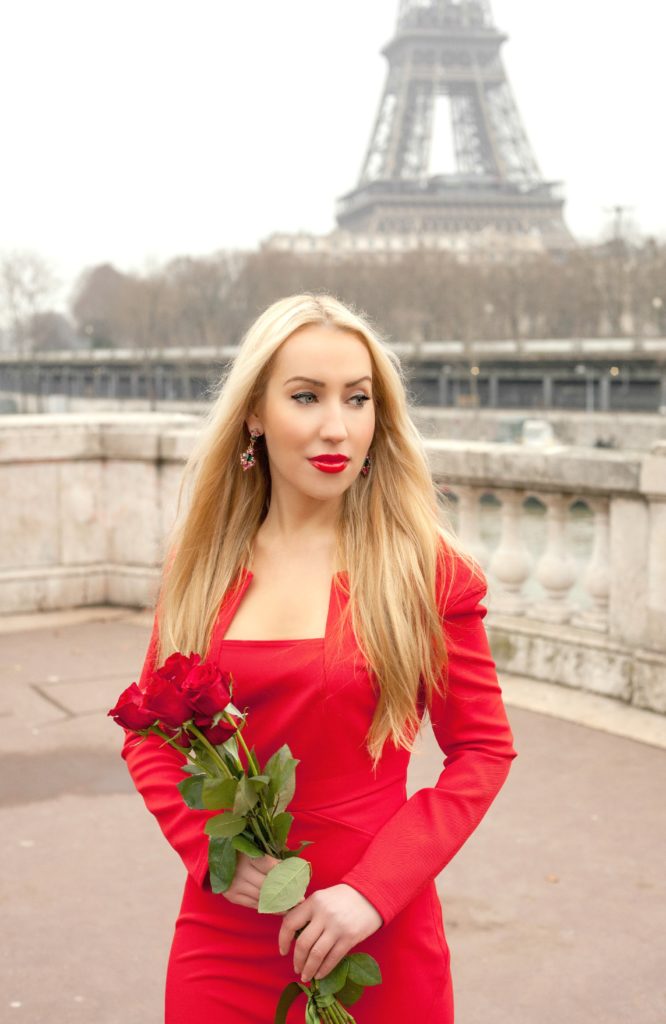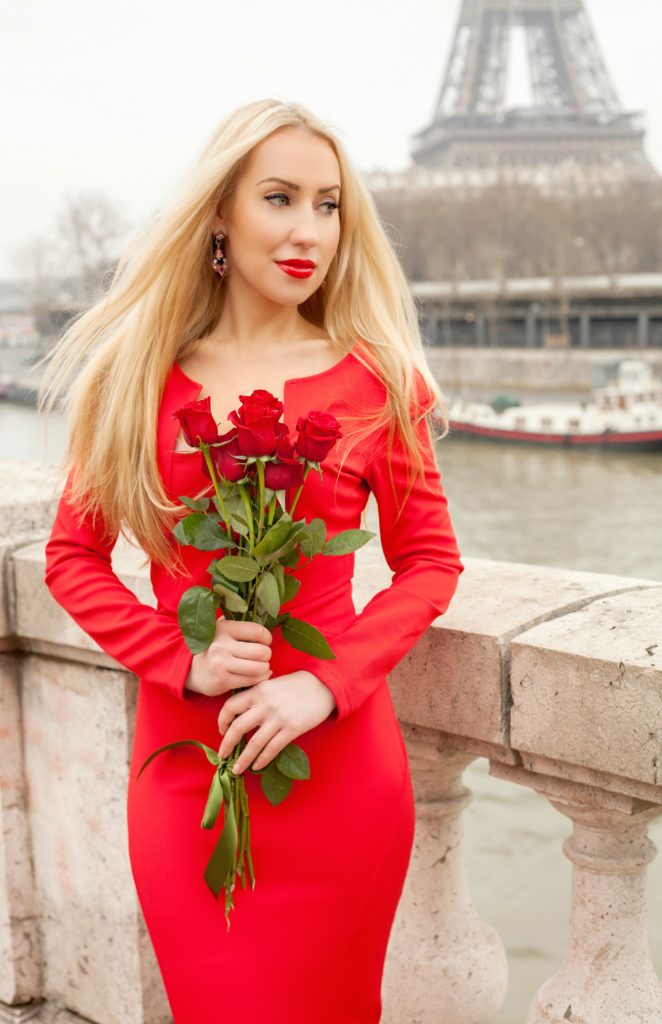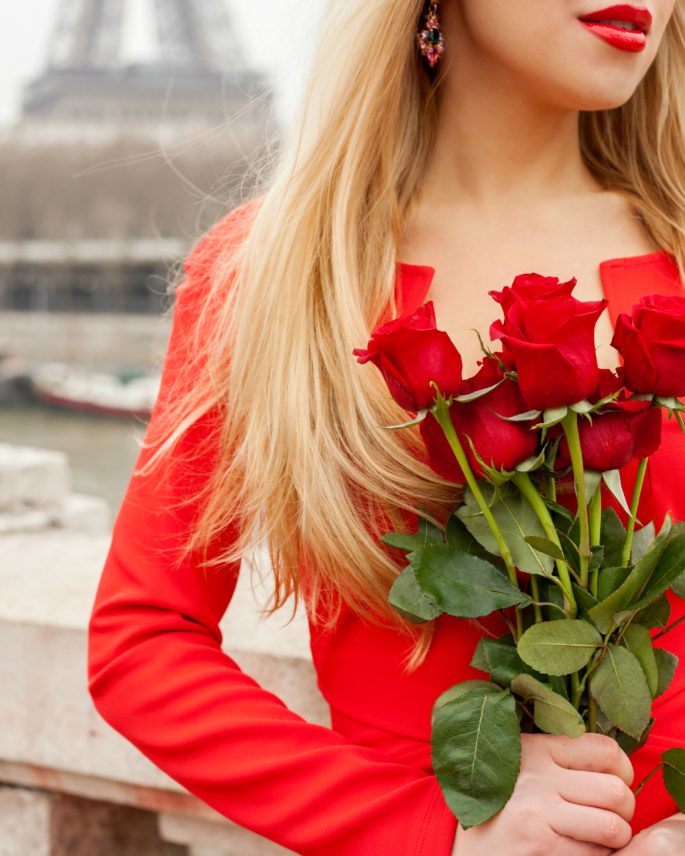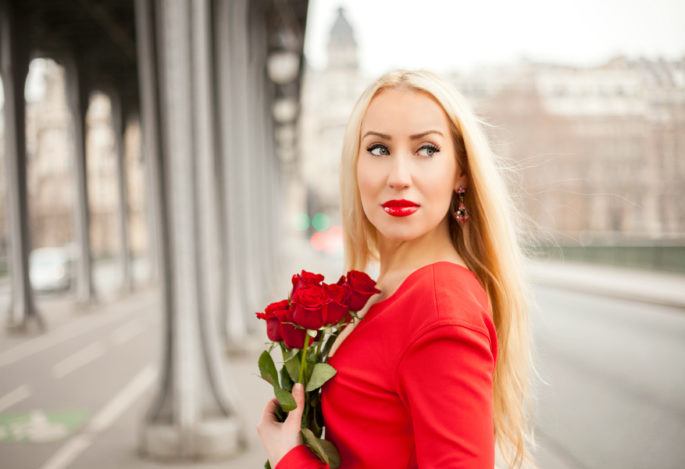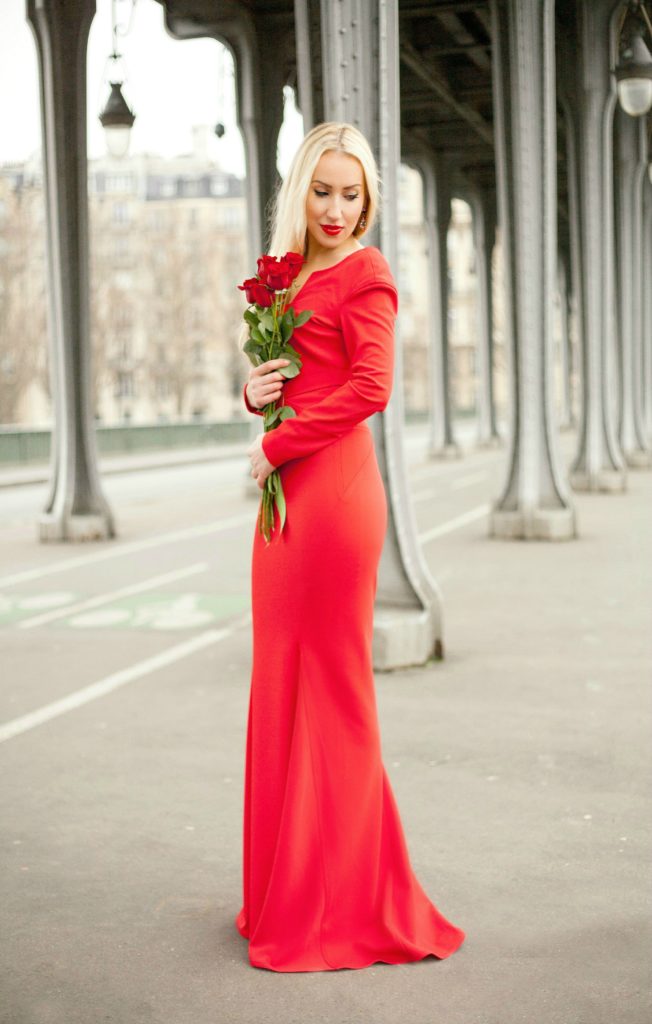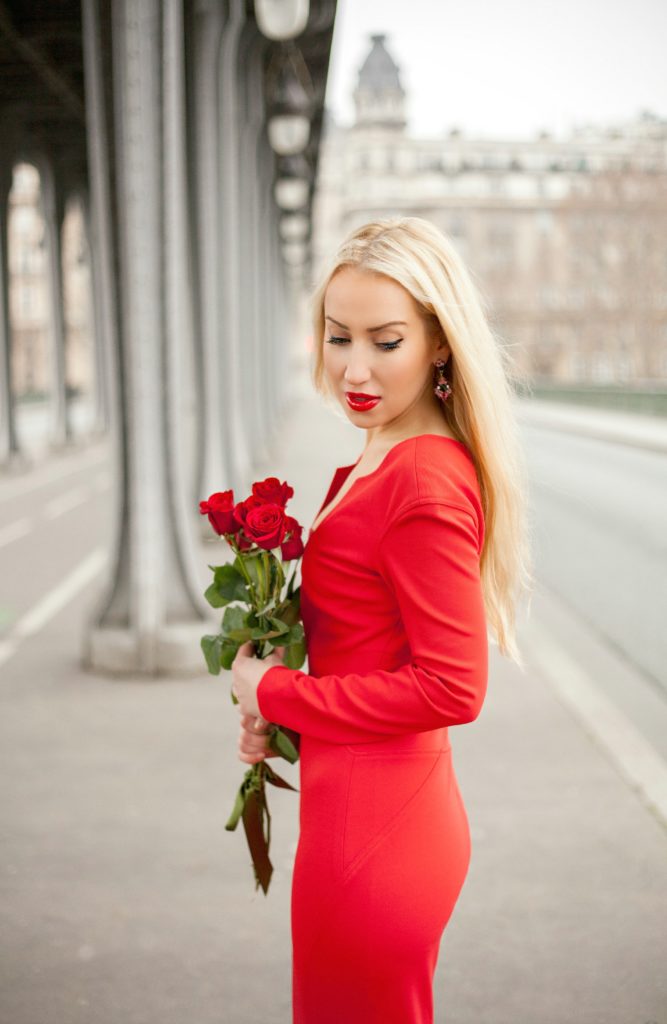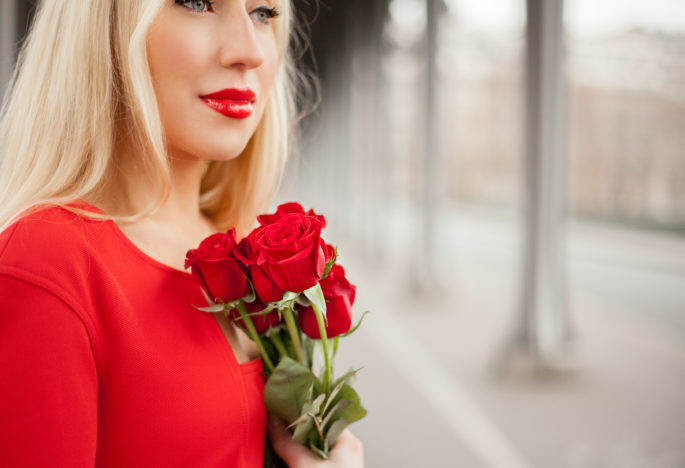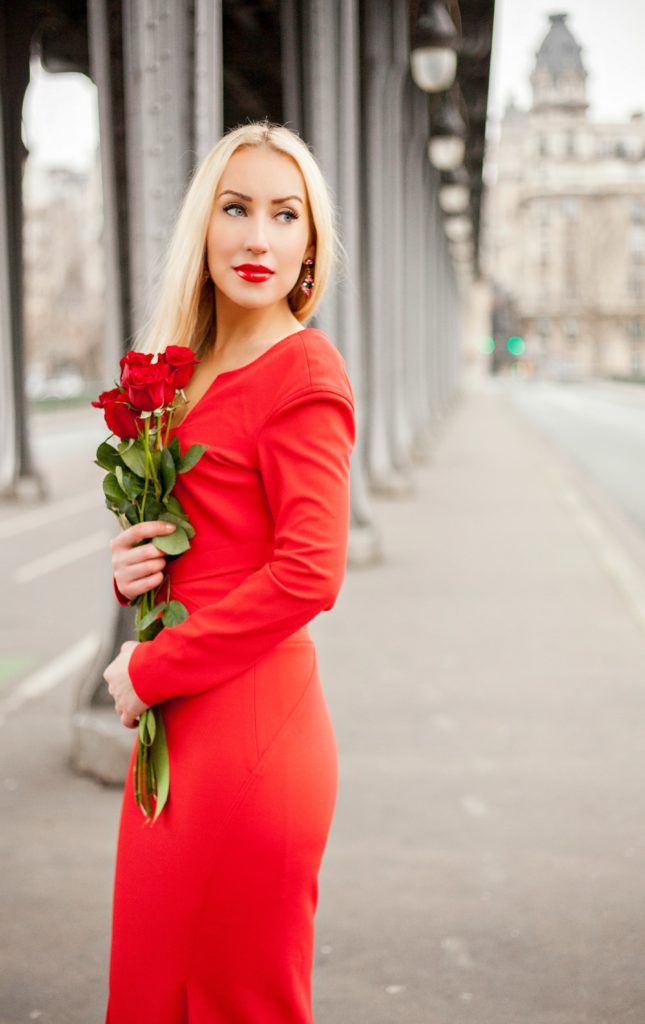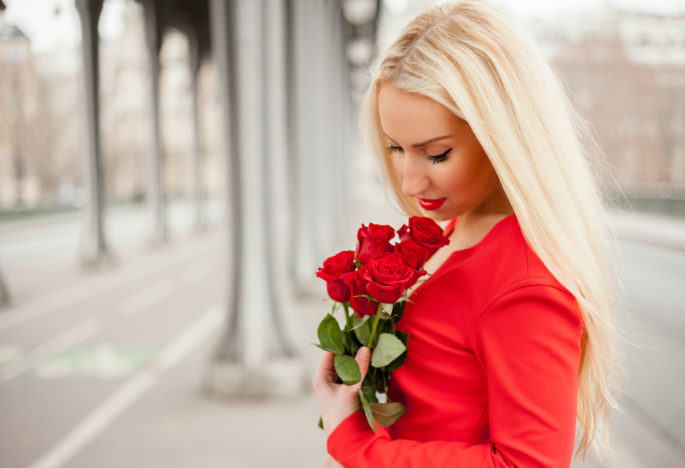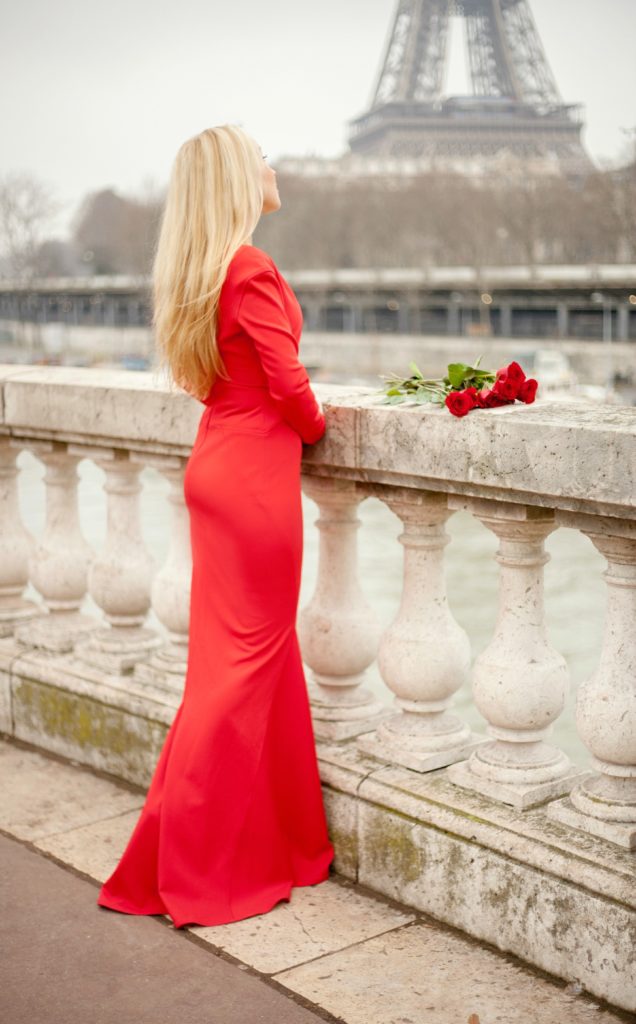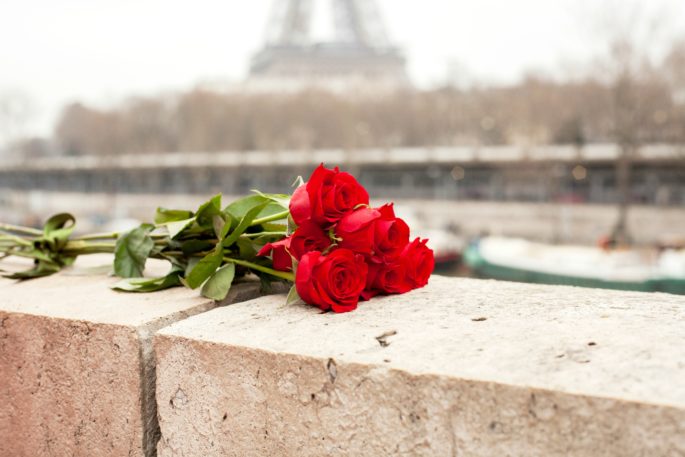 Dress: Zac Posen (same designer) 1 | 2 | 3 also love these 4 | 5 | 6
Lips: Mac Lady Danger and Dior Addict Fluid Stick 1
This is the last installment of photos taken by Hana this January in Paris. We were quite challenged though to shoot this particular dress outfit by Zac Posen despite the location on the breathtaking bridge Bir Hakeim and its incredible views to the Eiffel Tower.  First, the weather was beyond freezing, and having a very close proximity to the river didn't really help with that matter. We could barely feel our fingers and noses at the end of the shoot but it was absolutely worth it.  Second, as you can see, the fog almost completely wrapped around the Eiffel Tower, which we found out upon the arriving on location.  Even with having our main prop almost disappear and the close to unbearable weather conditions to shoot, it couldn't make us give up.  You just really have to try to be uninspired or be completely turned off by something while in Paris.
Nobody knows better than Zac Posen how to dress pear-shaped or hourglass-body type women. His designs hug you in all the right places and makes you feel like the ultimate feminine version of your self, and may even bring  a little bit of femme fatale out in you.
Au Revoir Paris!
Until next time…
Photographer: Hana Predajnianska