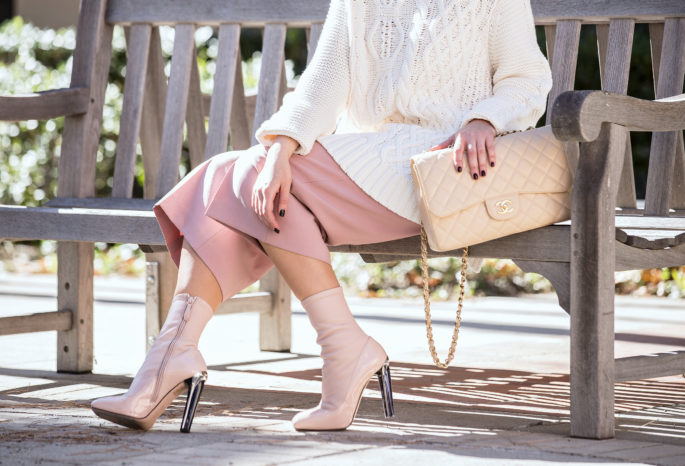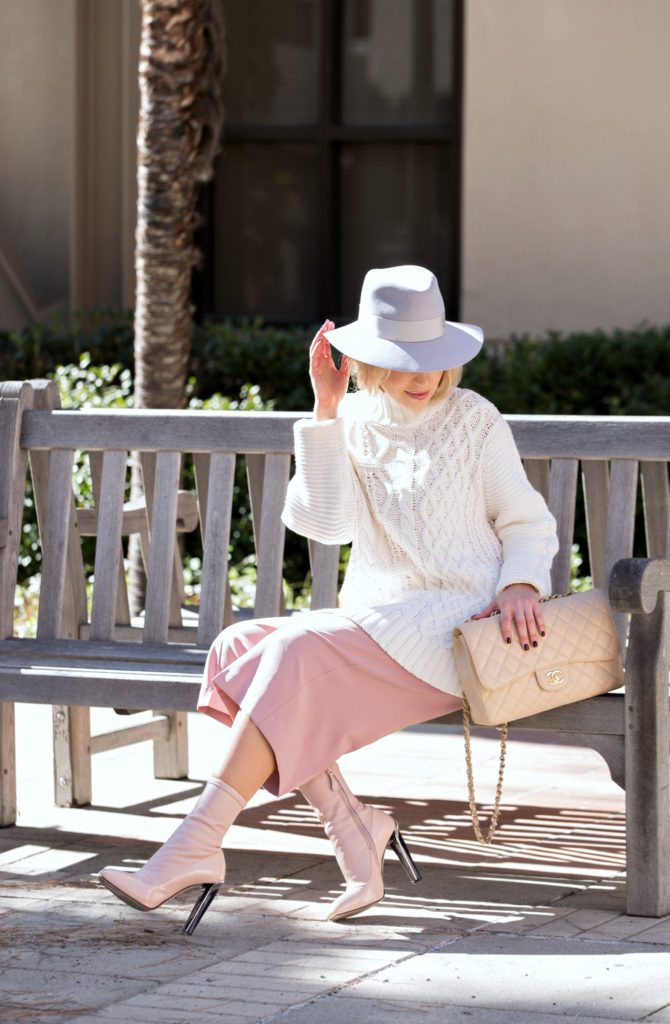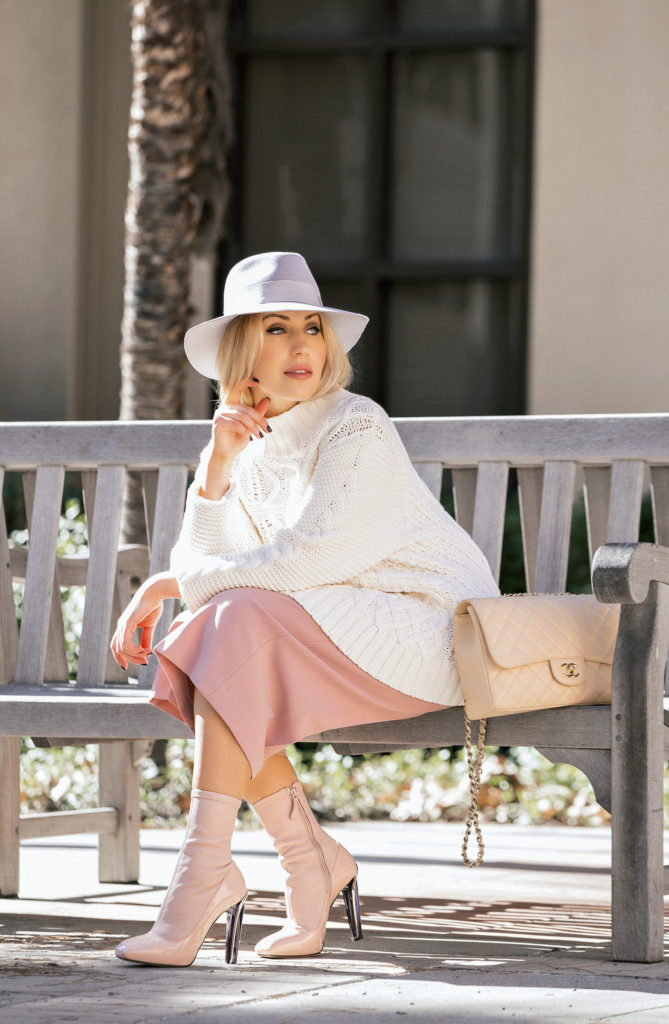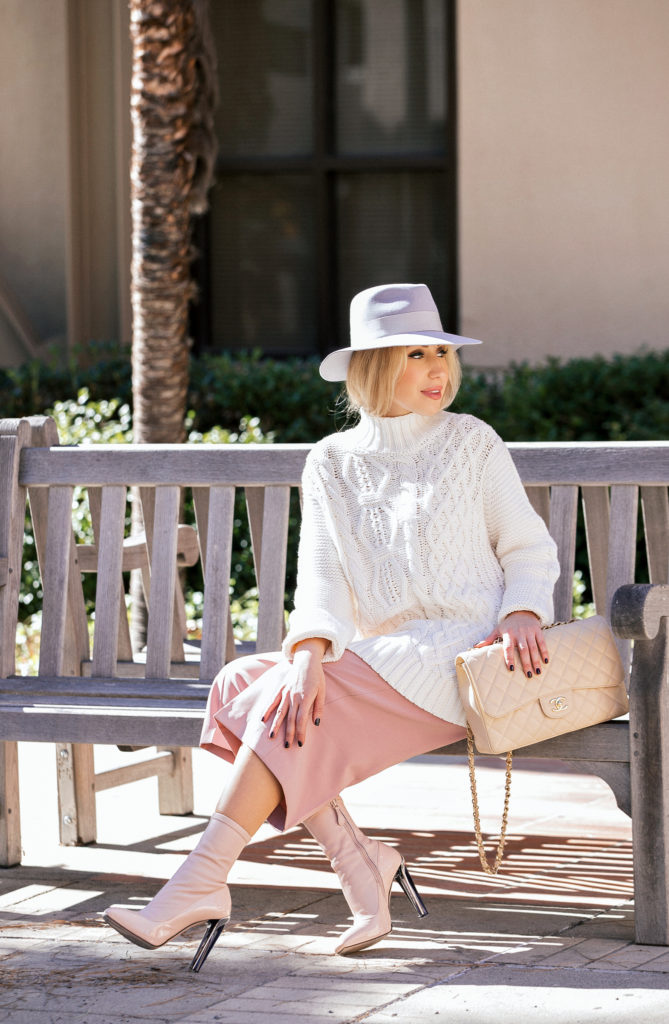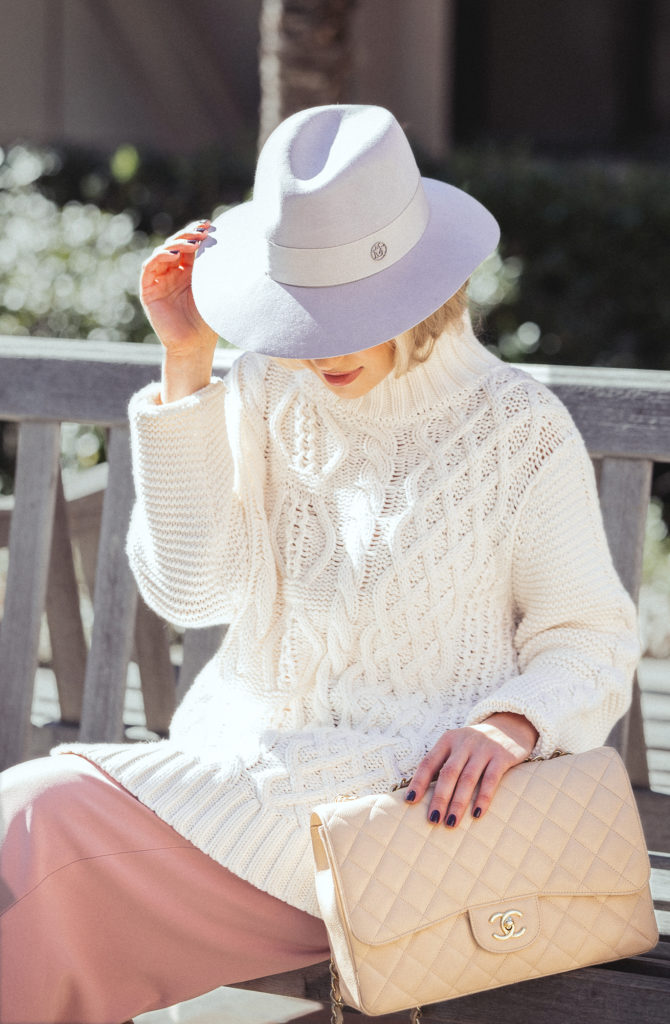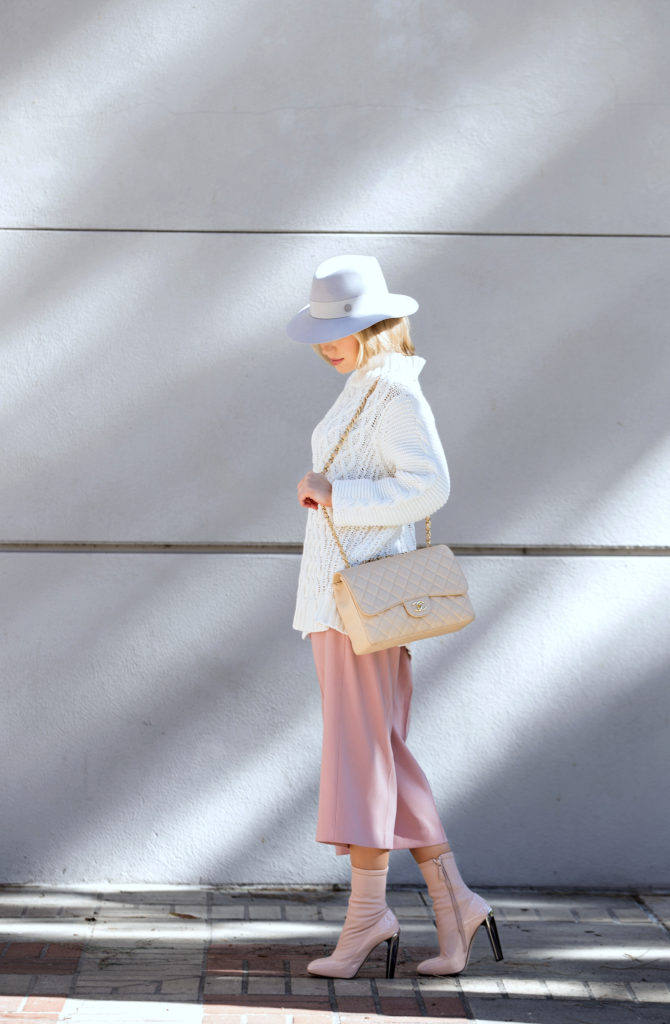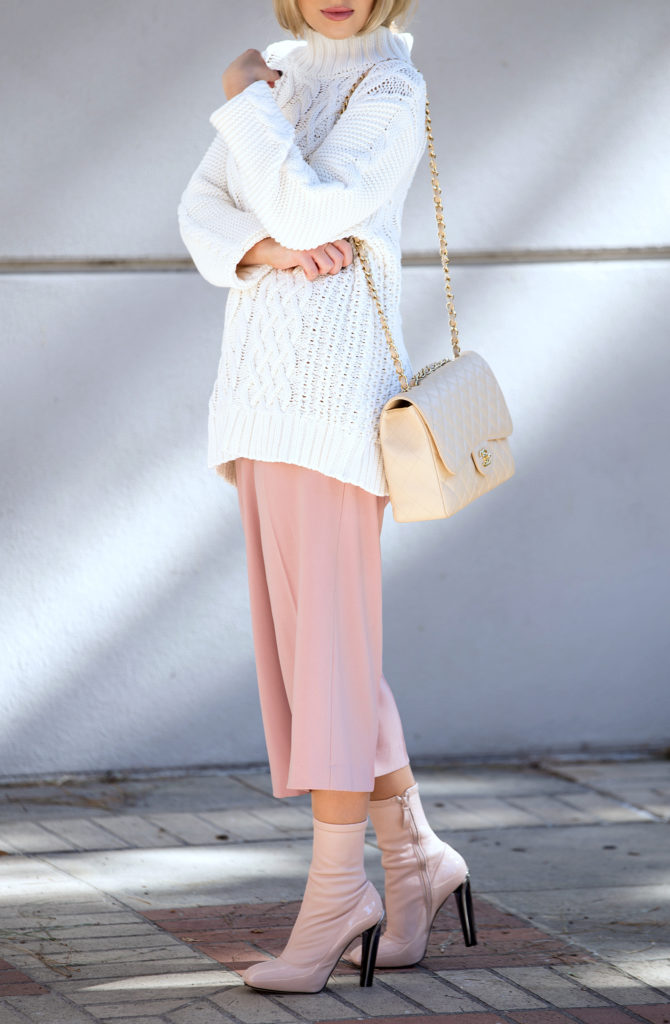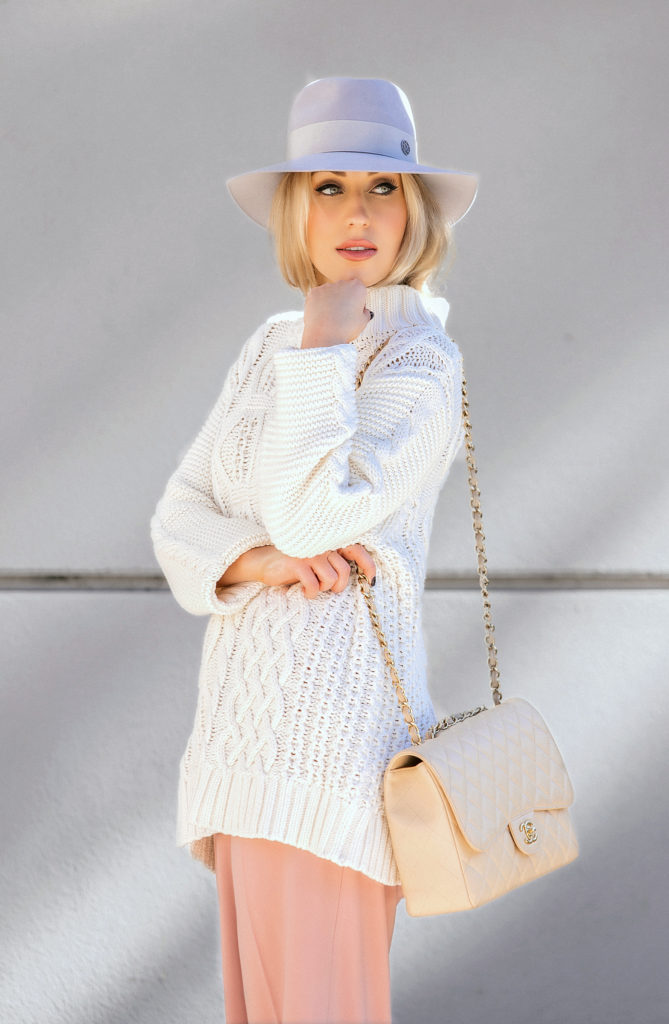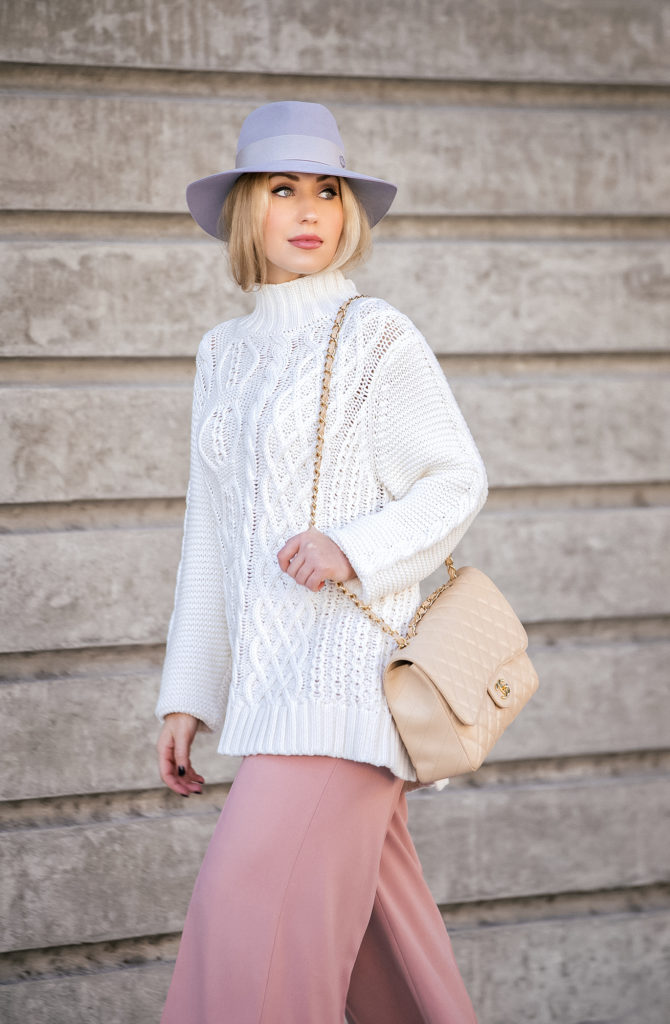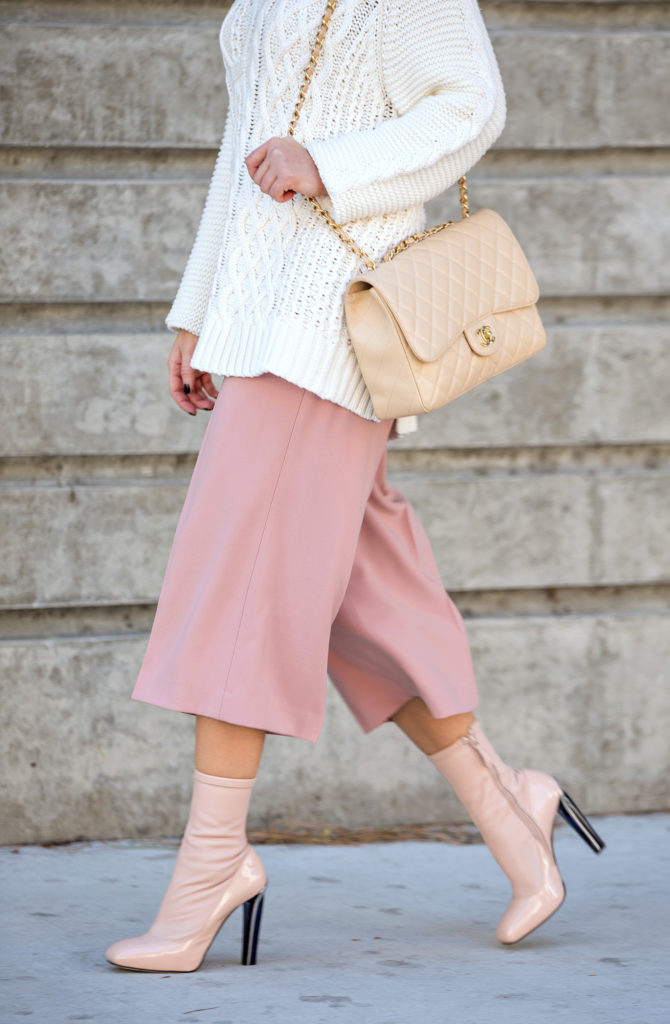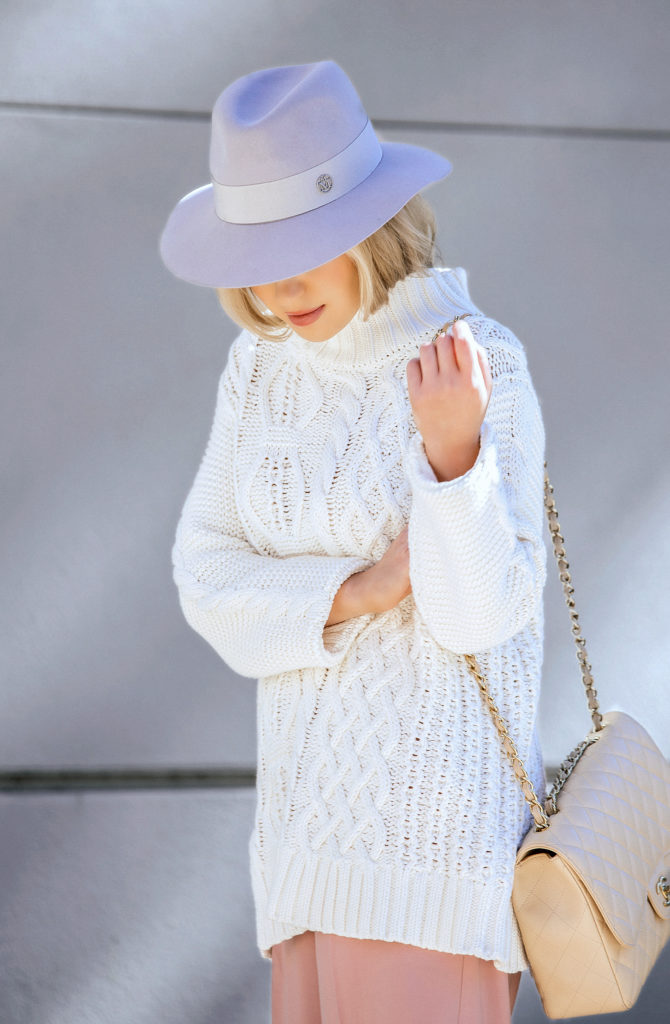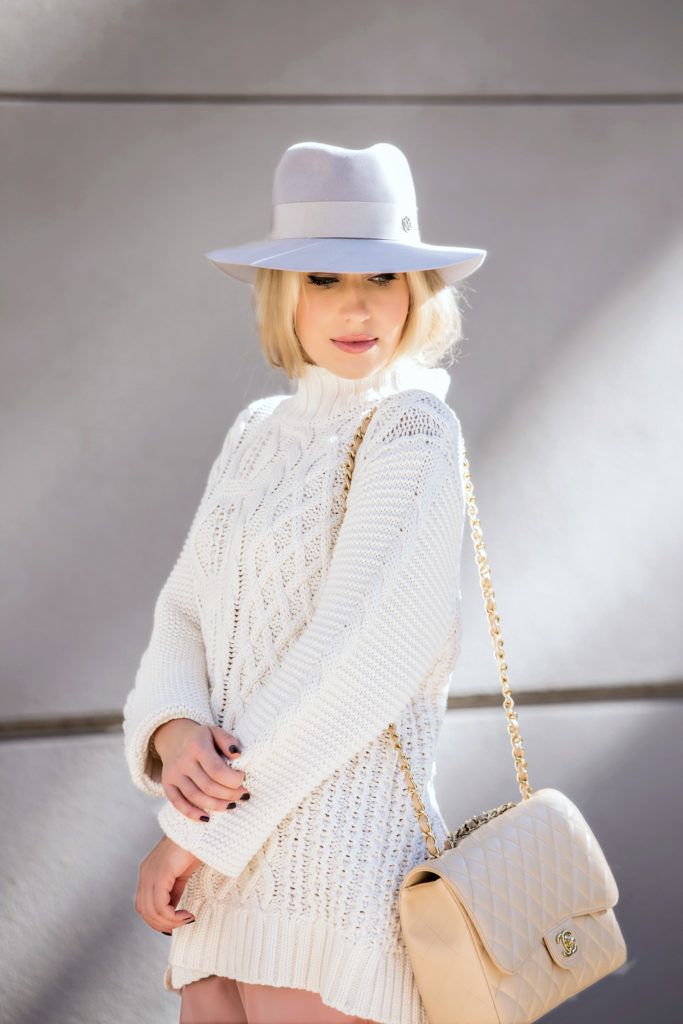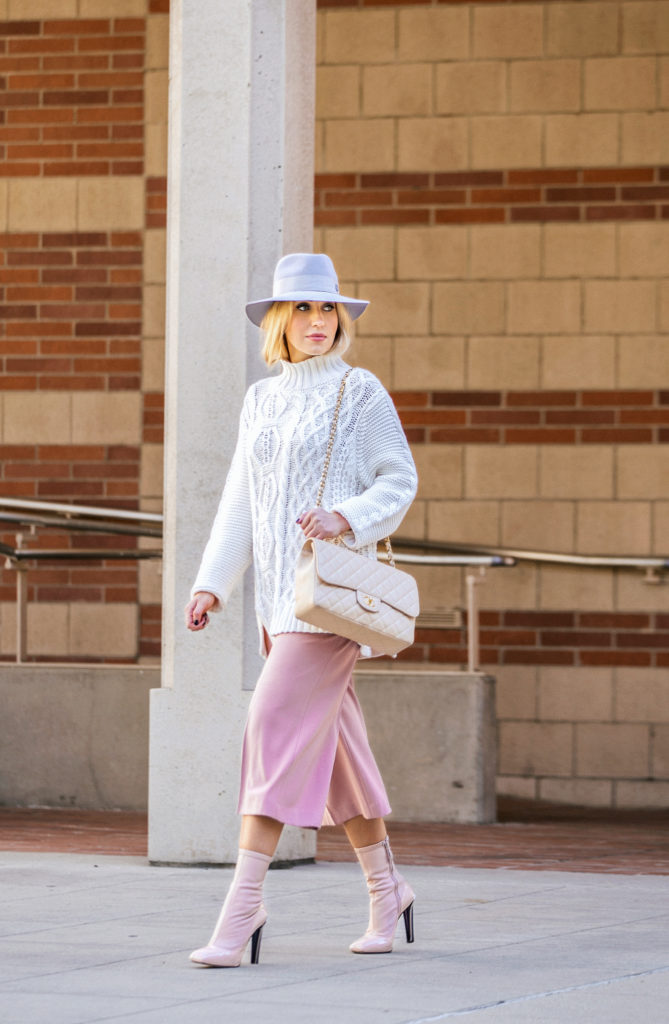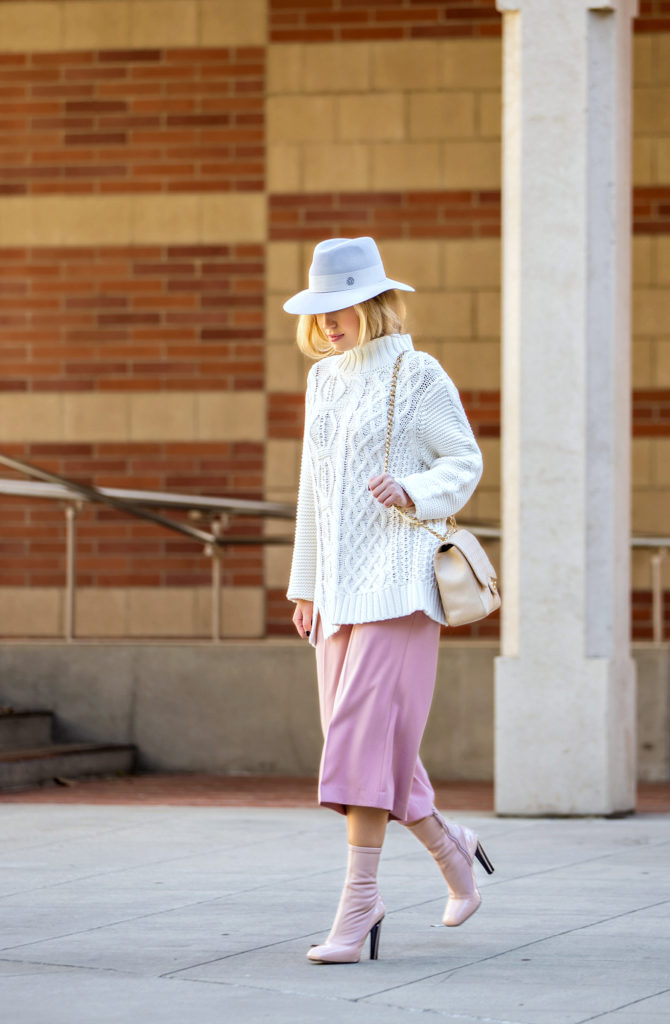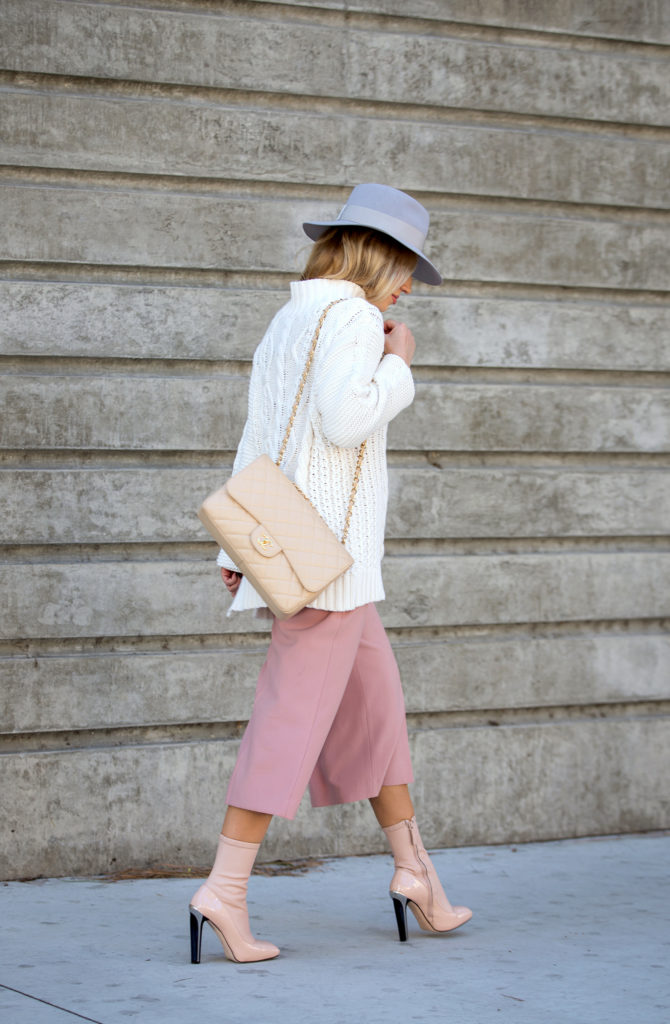 Culottes: Zara similar 1 | 2 | 3 | 4
Sweater: 525 America 1 | 2
Boots: Alexander McQueen  1 | 2 | 3
Bag: Chanel similar 1 | 2 | 3
Hat: Maison Michel 1 | 2 | 3 | 4
Lips:Urban Decay in Rule 34
And I am back to my happy, maybe a little safe, but always right color palette – pastels: dusty rose, blush, lilacs and a touch of crisp ivory. 
I am still really into culottes which transitioned into the new fashion season quite strong. I just love the comfort and flexibility of this piece. Serving as a relaxed but chic version of cropped trousers paired with your favorite ballerina flats or oxfords if you prefer – or as a professional, updated garment with a touch of sass and a fashionable reference paired with heels or booties and a structured blazer. I simply can't get enough of them and find myself wearing them in work meetings, at picnics or hitting some of my favorite night spots for social time with friends.
As for the hat, Maison Michel completely converted me into a hat snob and I can't blame them. I can't look at my little hat collection equally any more. They are totally worth every penny. If you have to have a hat I would recommend saving and investing into one from Maison Michel. Look for some specials or deals, or take advantage of traveling to Europe where I do think they are better priced, and do treat your lovely self 🙂 
Photography by Janice Reinold of Chasing Hiromi Photography