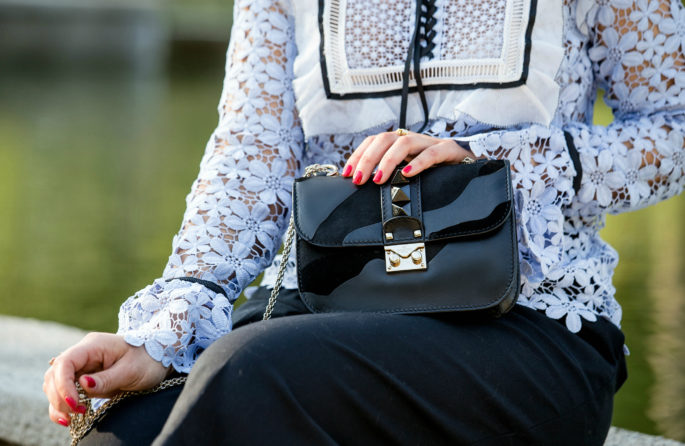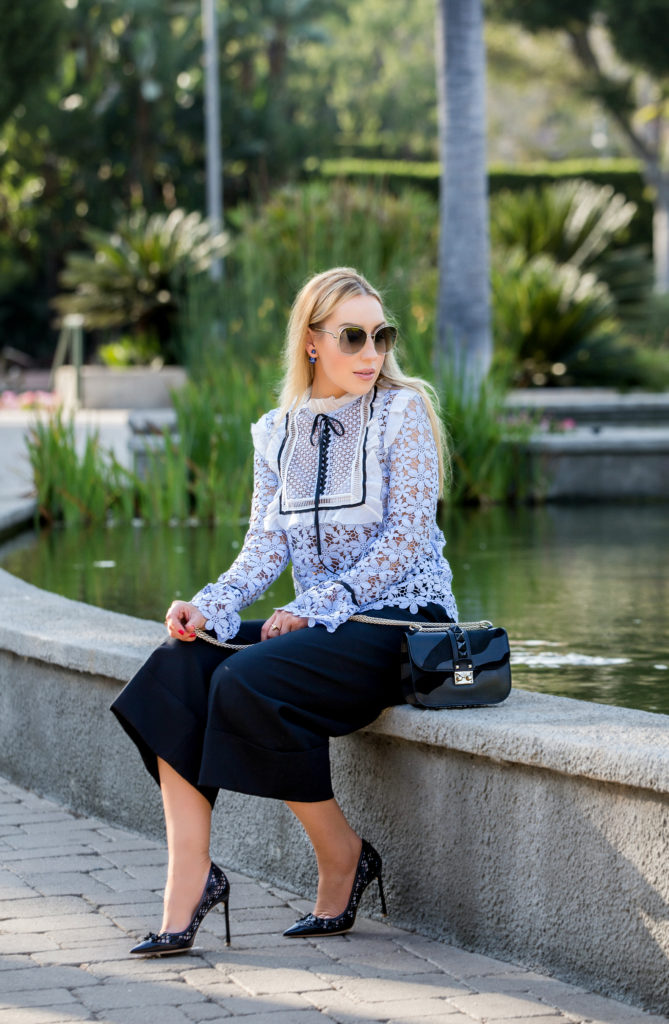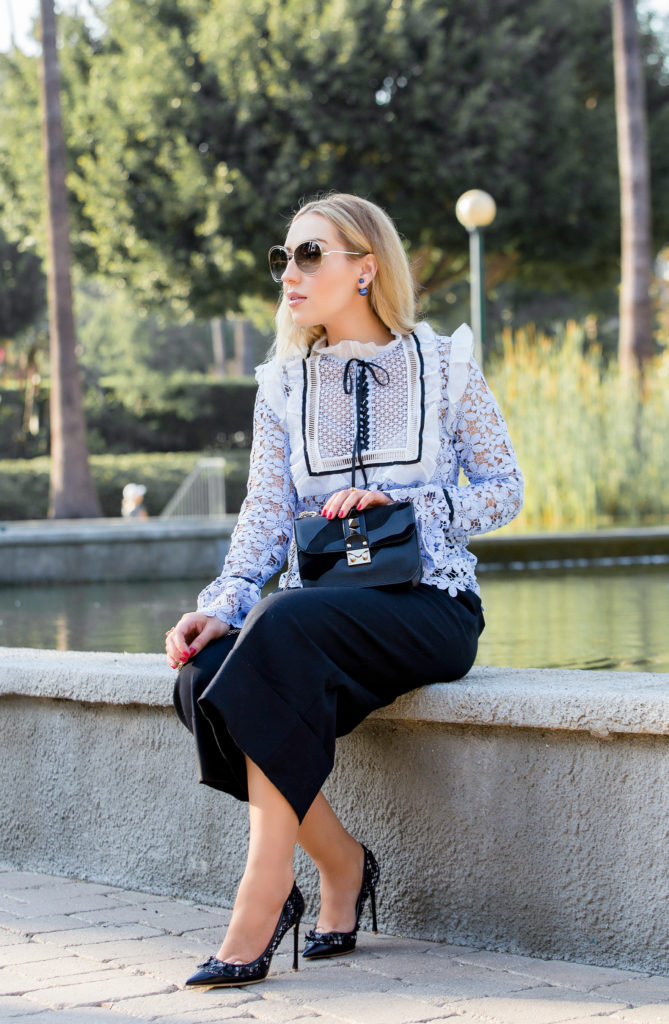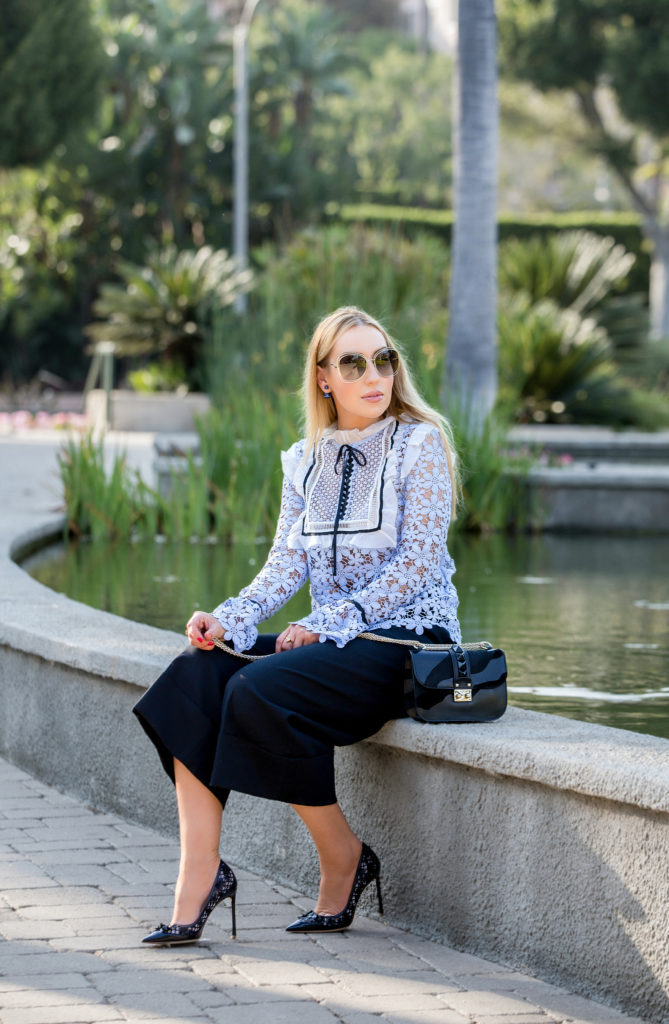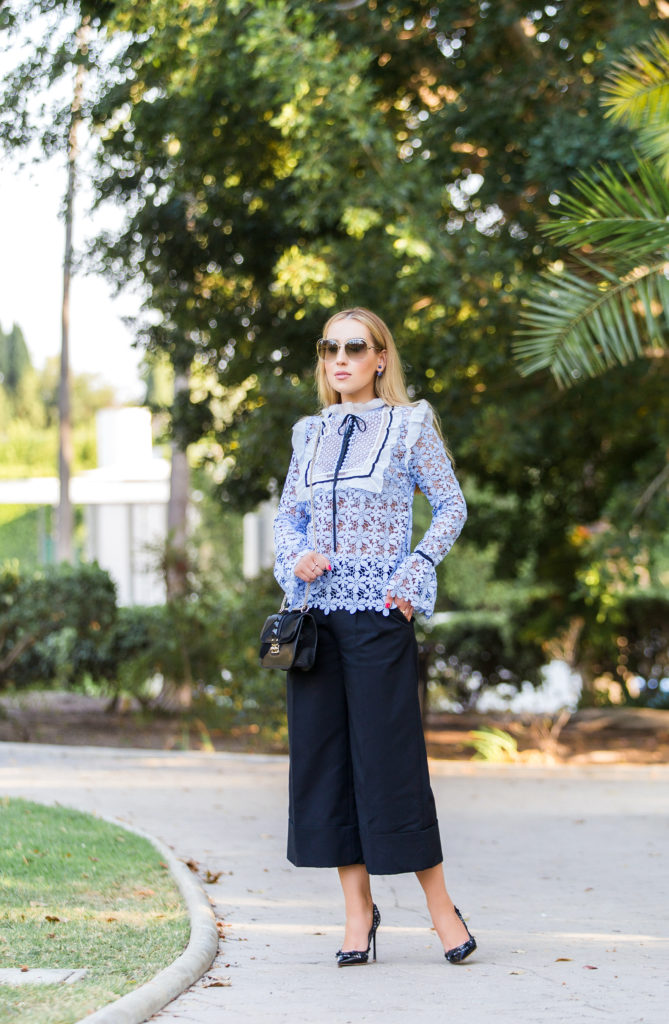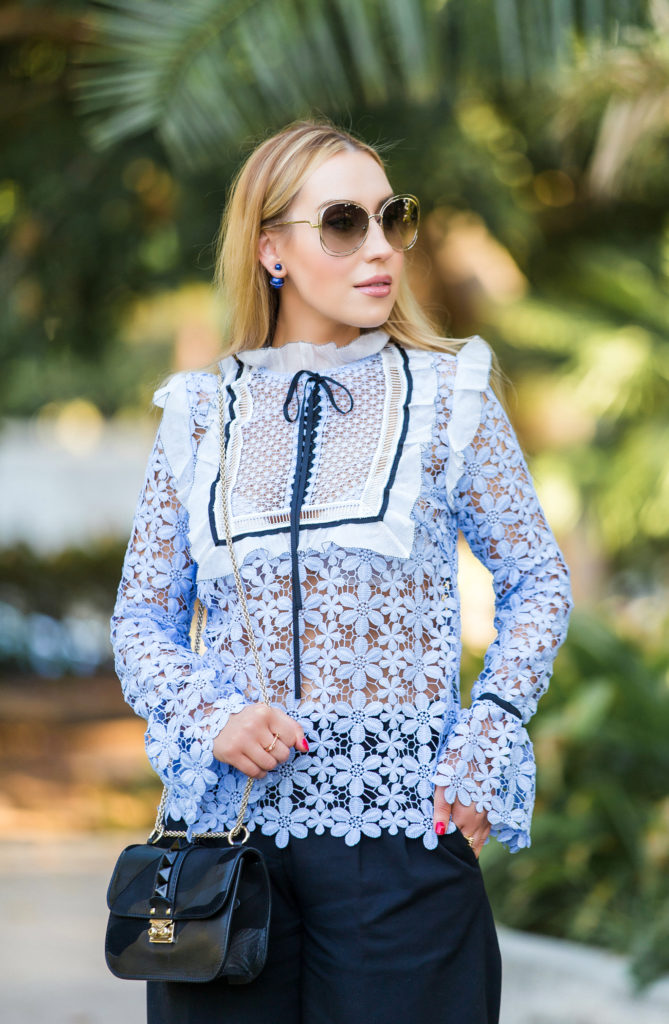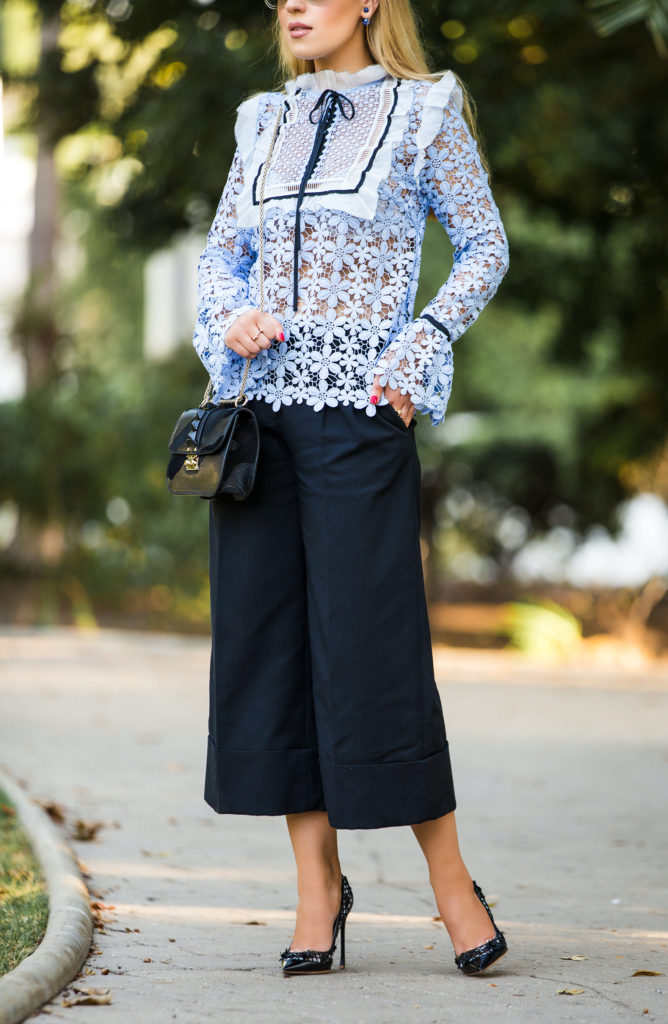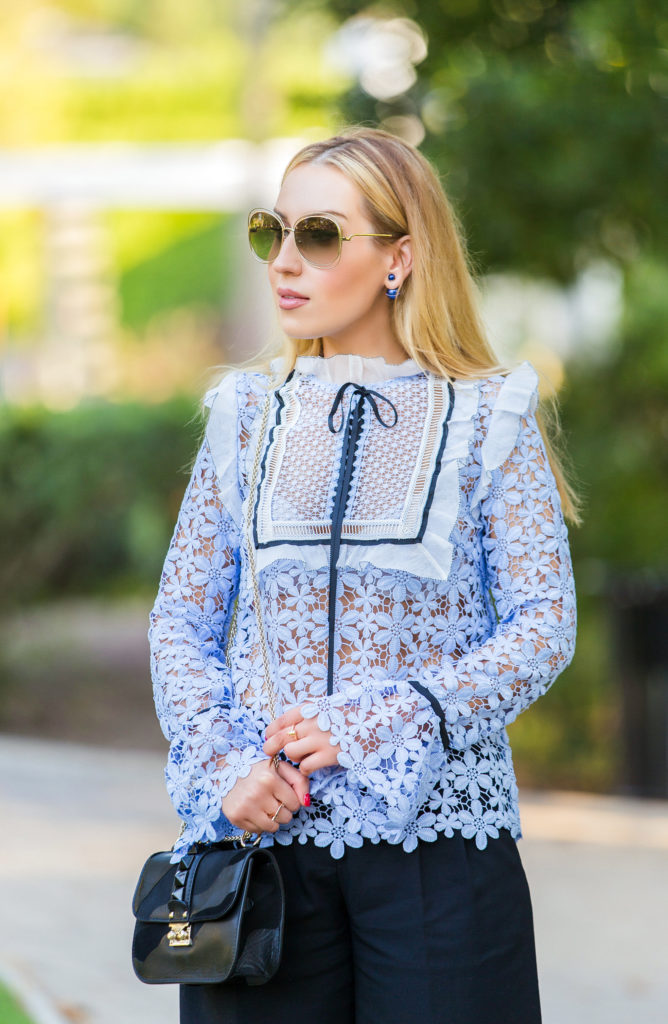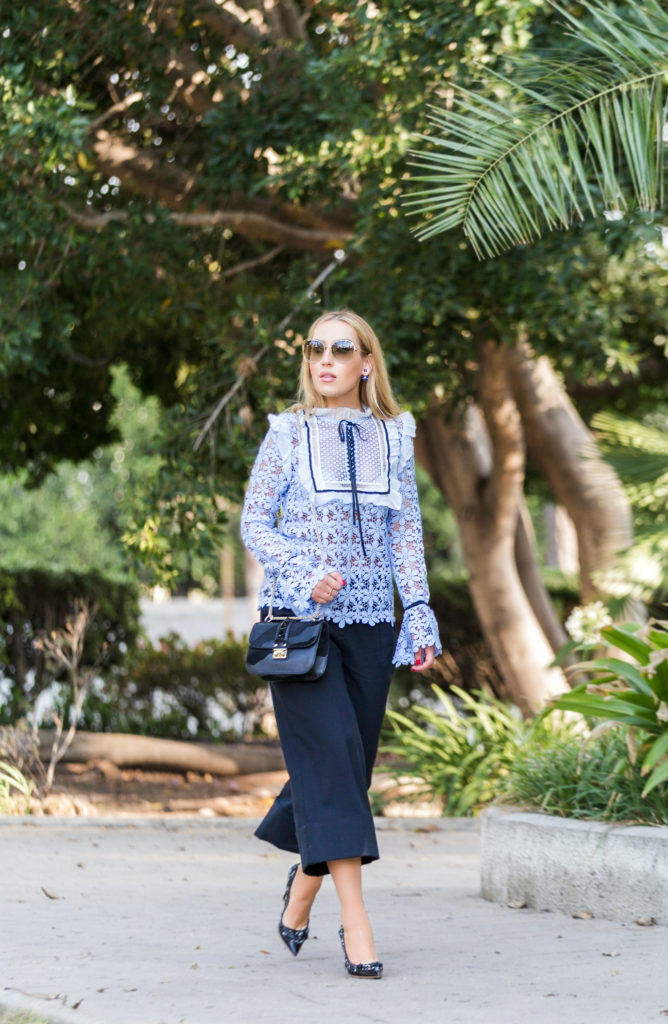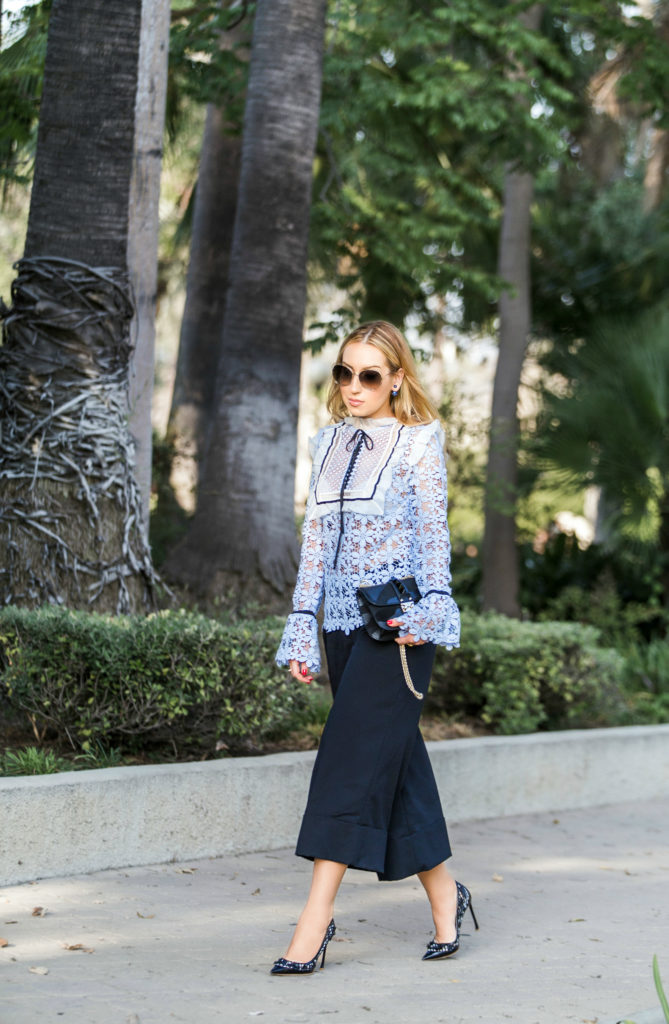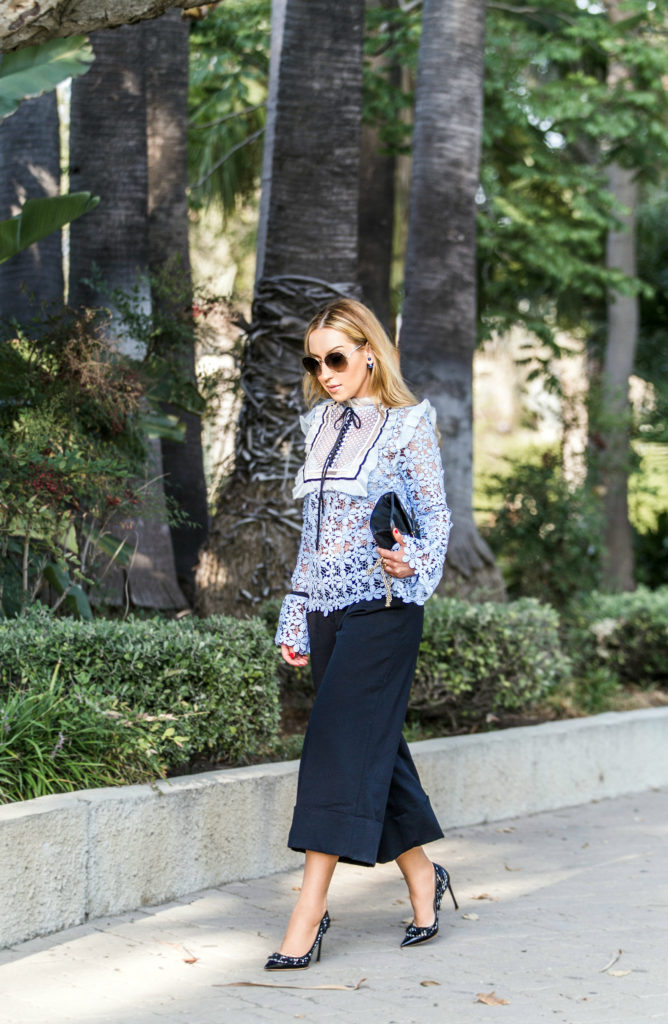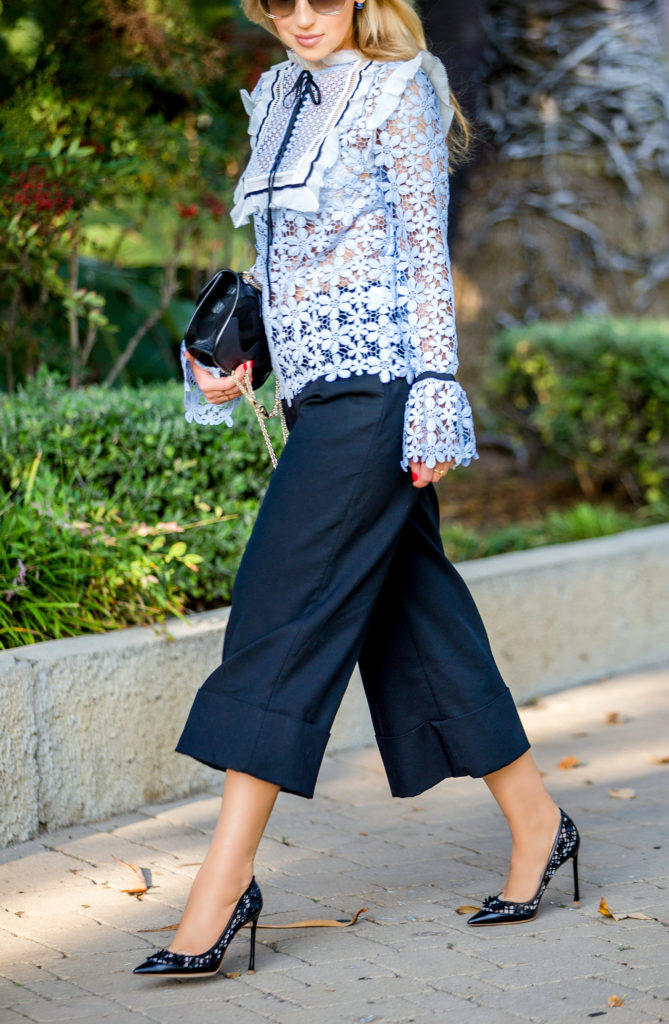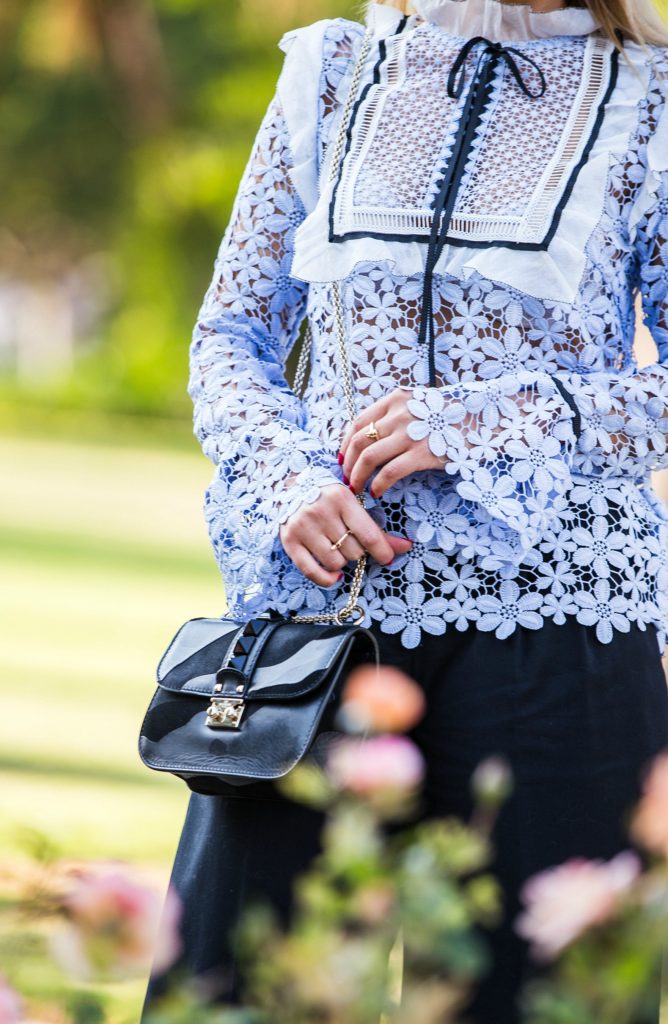 Top: Self Portrait 1 also like 2 | 3
Culottes: Tibi 1 | 2 | 3
Pumps: Dior like these laser cut options 1 | 2
Bag: Valentino 1 | 2
Earrings: Dior
Rings: Miansai
Sunglasses: Chloe 1 | 2
Lace always has a special place in my heart. It is one of my favorite fabrics and is just so fun to style. You can go soft and romantic, you can go sultry or even grunge if you wish. It can be worn both day and night time accordingly. Lace is the perfect base. You can always select a piece made of lace and then create a whole look playing off its softness and details or spicing things up as well by building up a look heading more into an evening setting.
Most of my lace pieces are in black or in white but I am always on the hunt for some variety in beige, blush or any pastel color palette. So when I ran into a perfect pastel lace top by Self Portrait in the most stunning periwinkle shade, I didn't think twice. 
The top is quite feminine and dressy so you can't go wrong pairing it with a pencil or a ruffly skirt. I decided to add to it a little everyday touch and balance the dressy part by pairing it with culottes and black accessories. The look can also be paired with a blazer for a perfect work/business appropriate attire or go without if you are like me and heading for dinner and drinks after a busy day of meetings.
Photography by Janice Reinold of Chasing Hiromi Photography