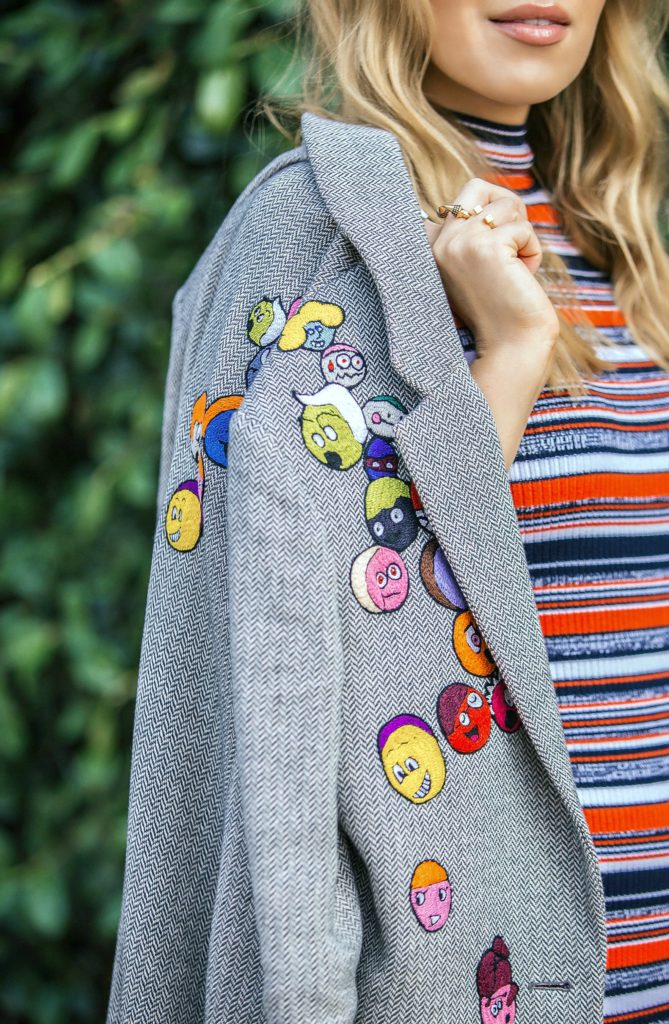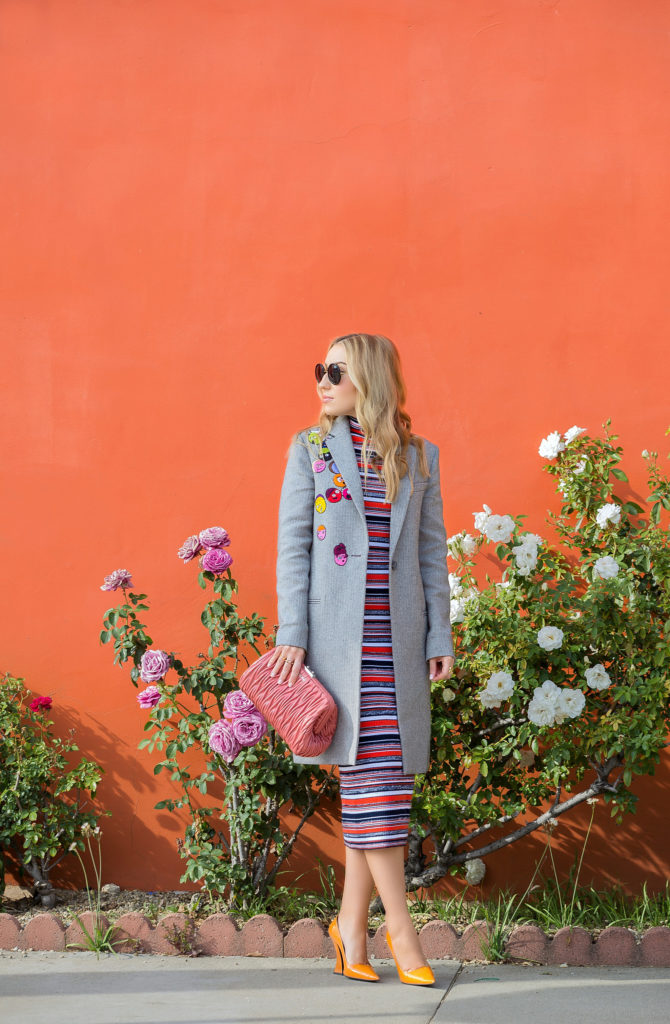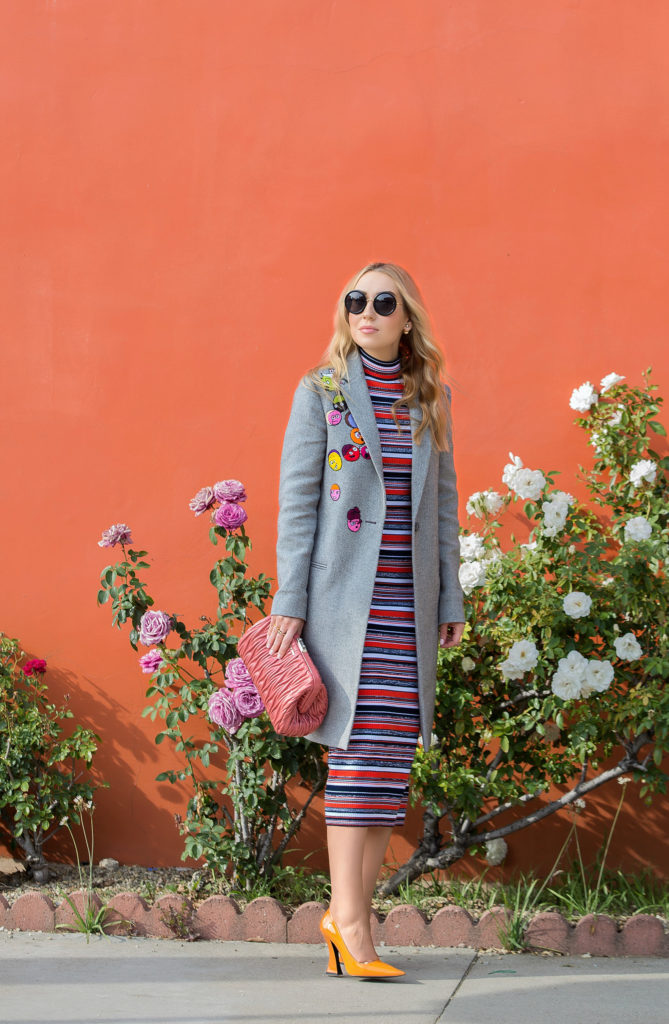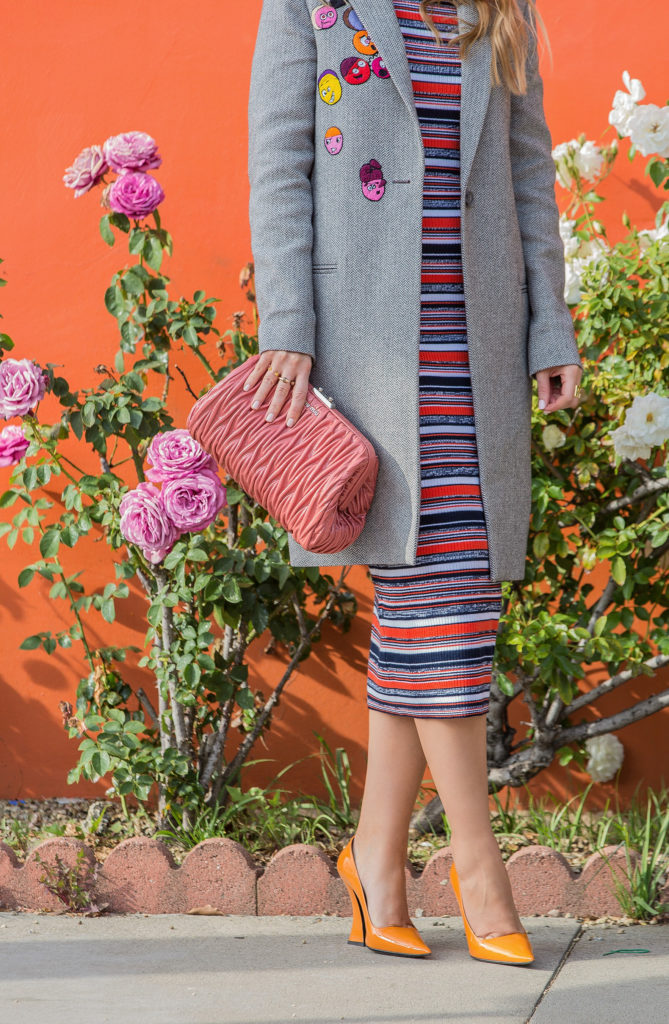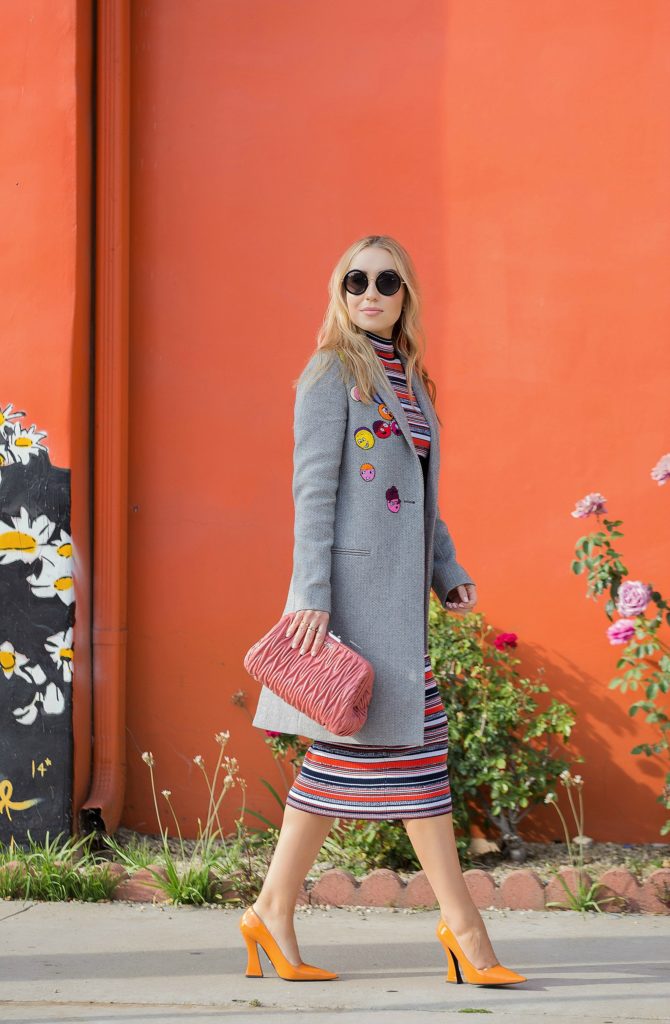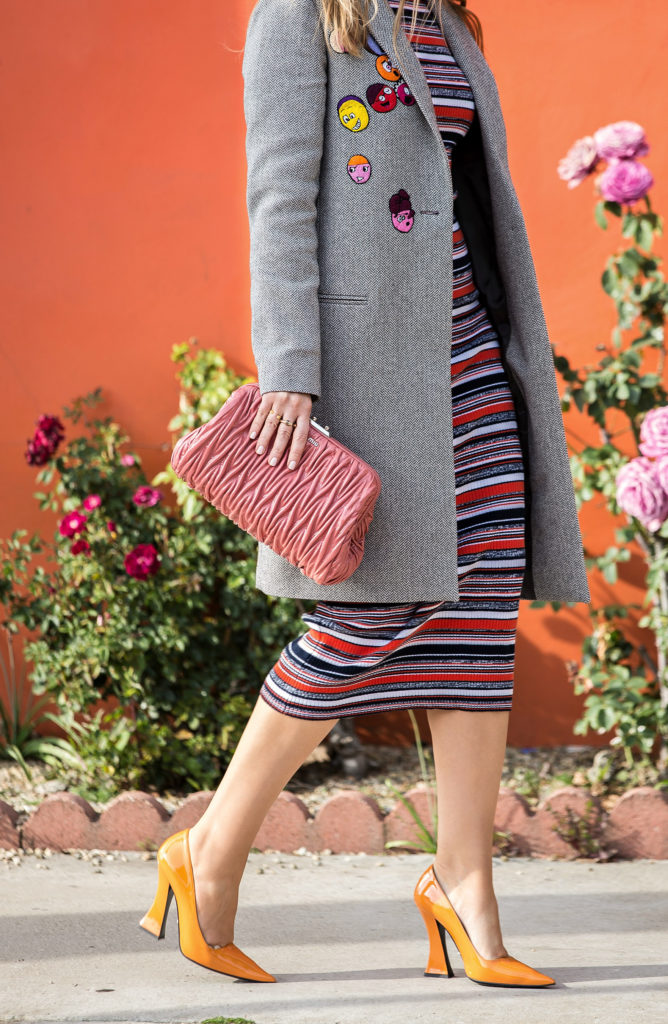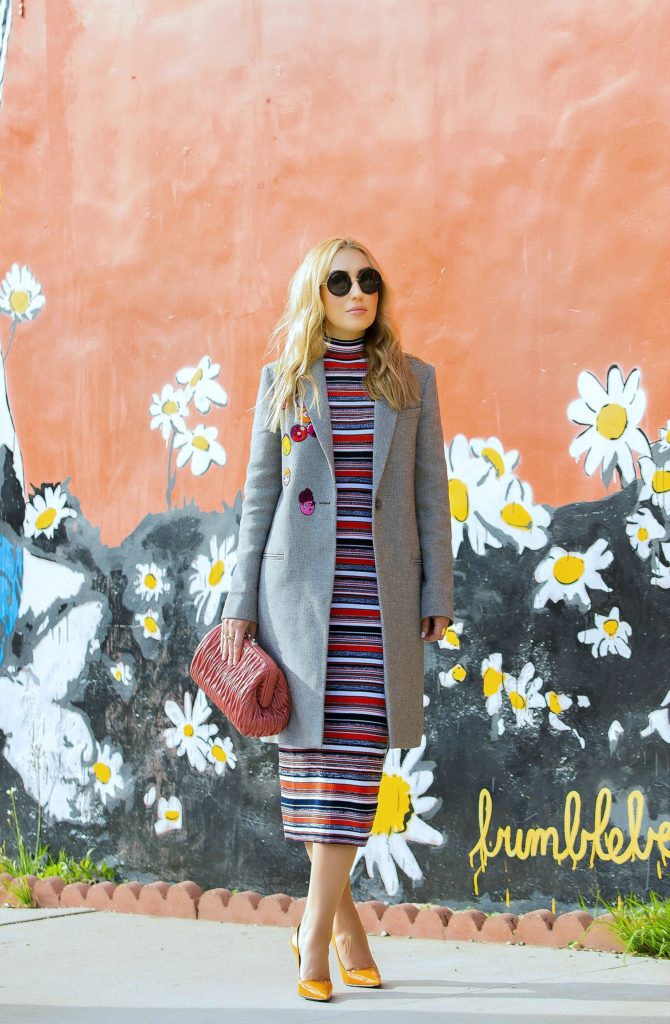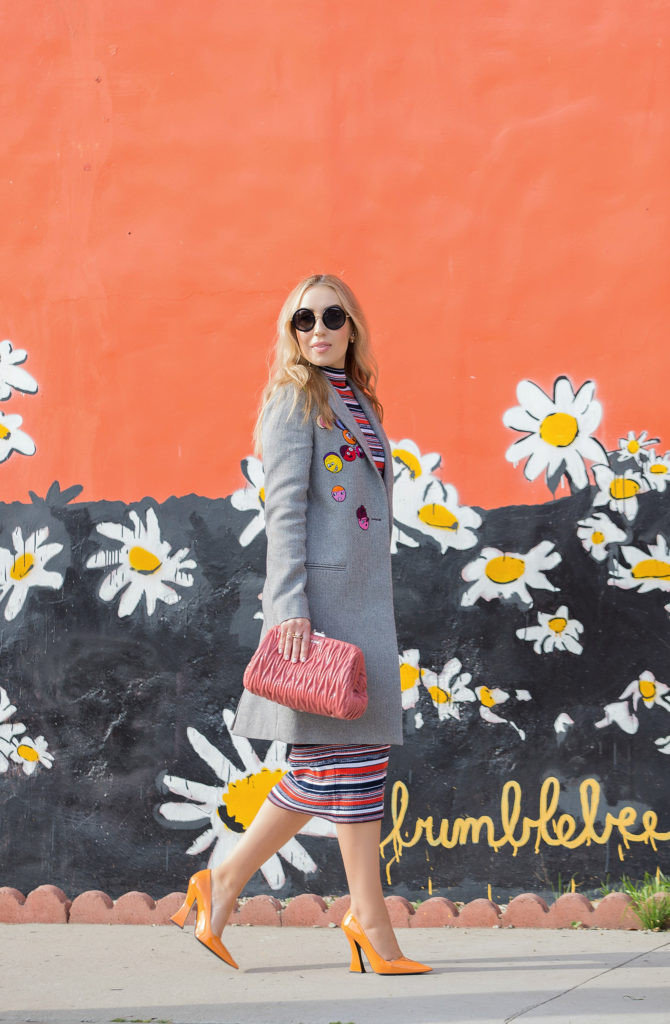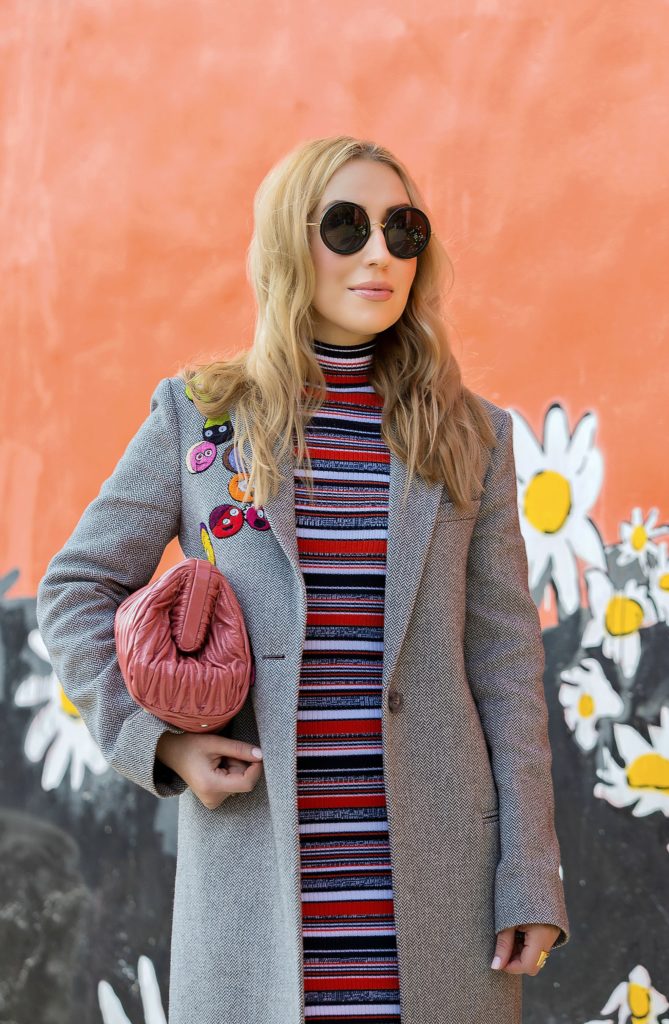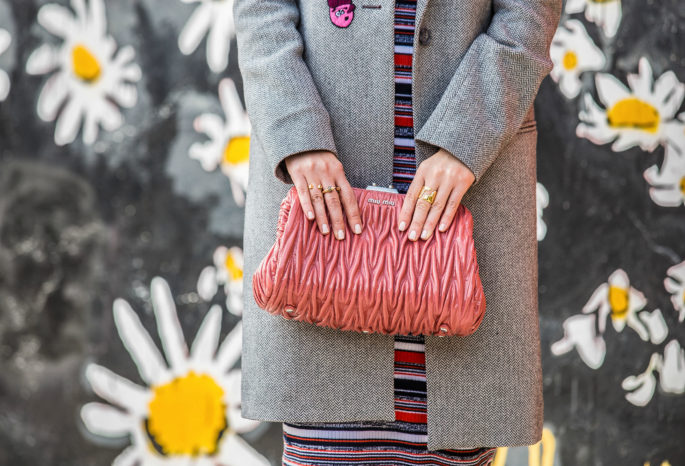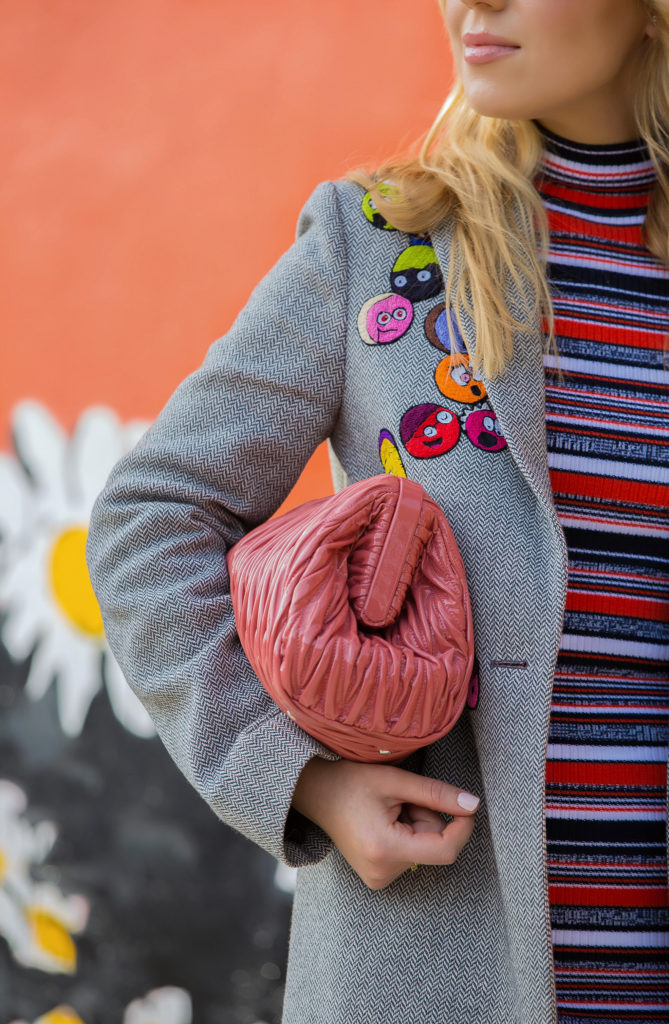 Dress: Asos similar 1 | 2 | 3 | 4
Coat: Mira Mikati currently available picks 1 | 2 | 3 | 4
Pumps: Prada similar comma- heel picks 1 | 2 | 3
Bag: Miu Miu favorites in matelassé leather  1 | 2 | 3 | 4
Sunglasses: The Row  1 | 2 | 3
Rings: Vita Fede
As much as I admire staples and investment pieces, I do have a huge appreciation for one of a kind creations as you may have already noticed. They may not seem as timeless from the first glance but their uniqueness and the message often win over my practical judgement.

So did this "patches"coat by Mira Mikati – this is where a timeless cut, craftsmanship and one of a kind quirky print meet. This is an example of how current trends put their stamp on fashion. Those little "embroidered guys" suspiciously remind me of emojis that nobody can imagine their life without.
I love where fashion is currently heading with its creative, bold and daring ideas. Stuffy or "safe" designs are stepping to the side giving way to a new wave of fashion that is trying to keep up with current life pace. And as long as the craftsmanship and the quality comes along with these unique creations, I will always be a huge fan and supporter. 
Photography by Janice Reinold of Chasing Hiromi Photography