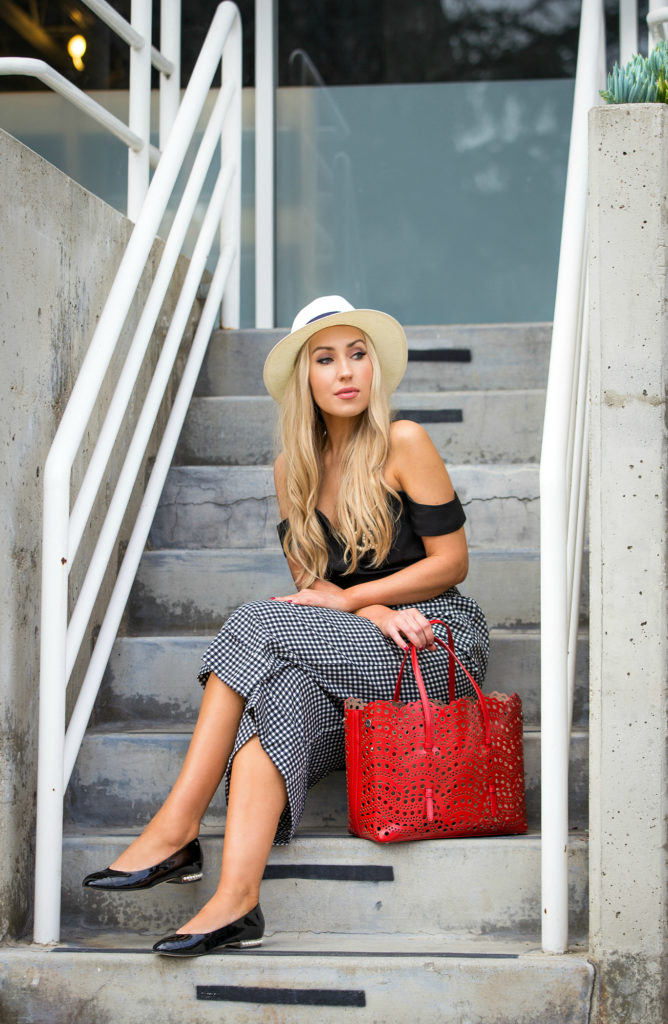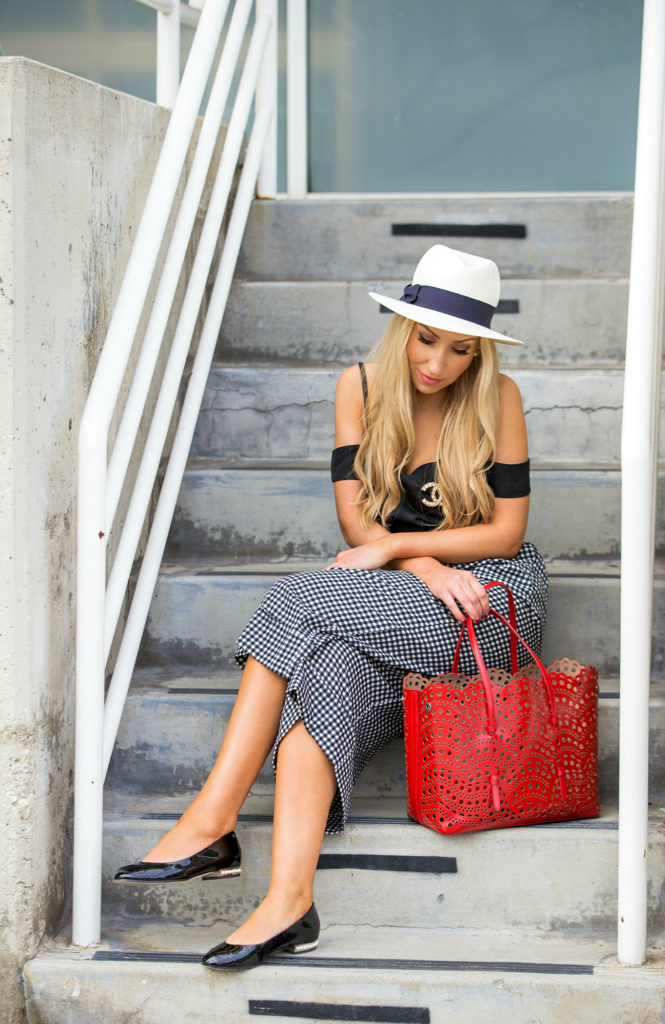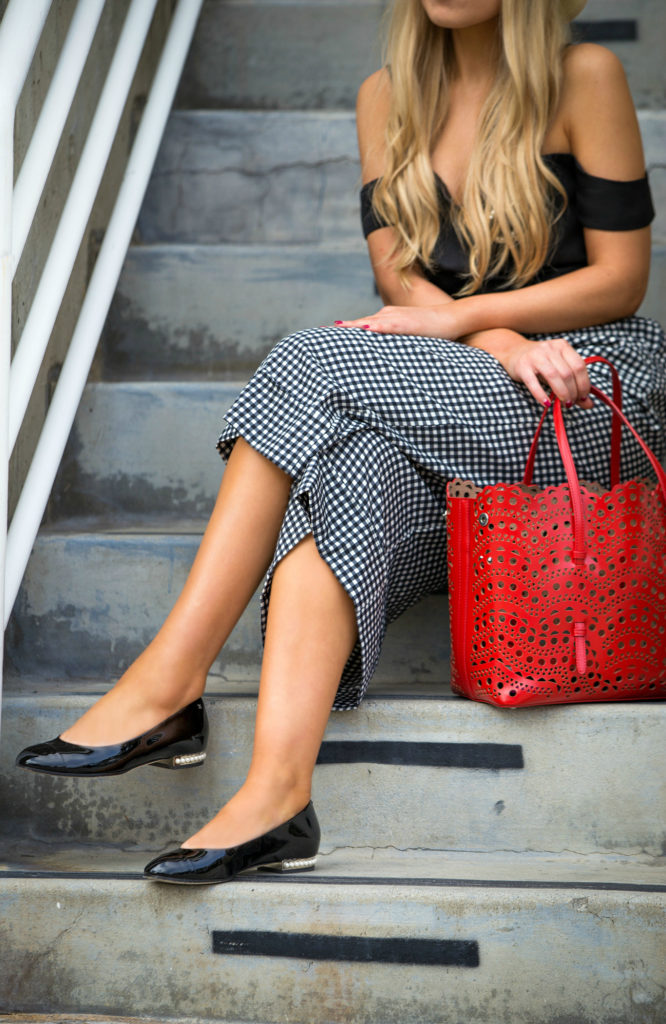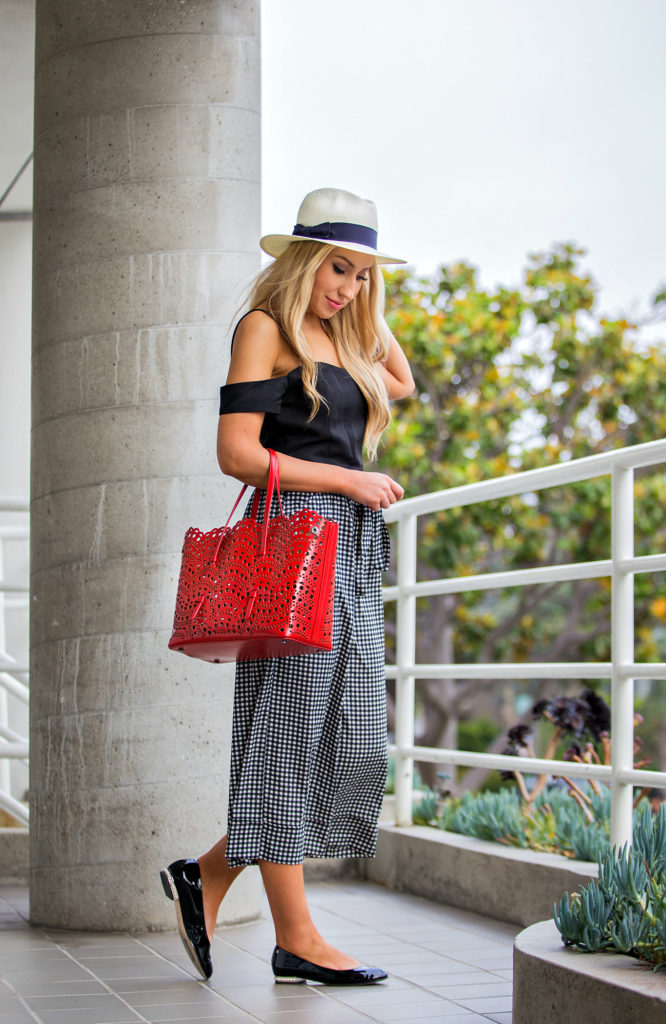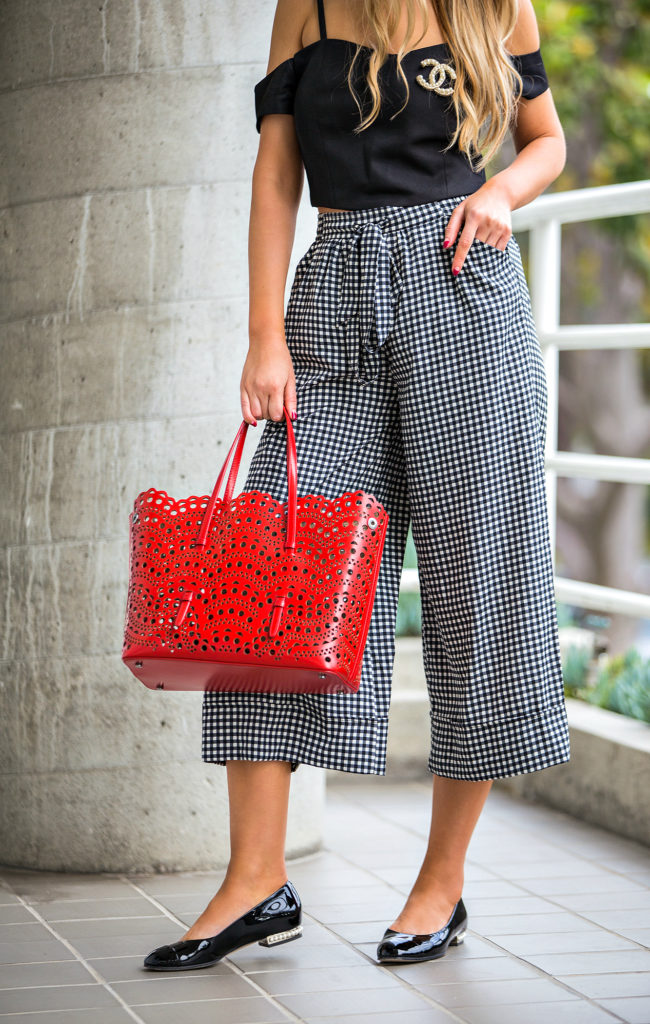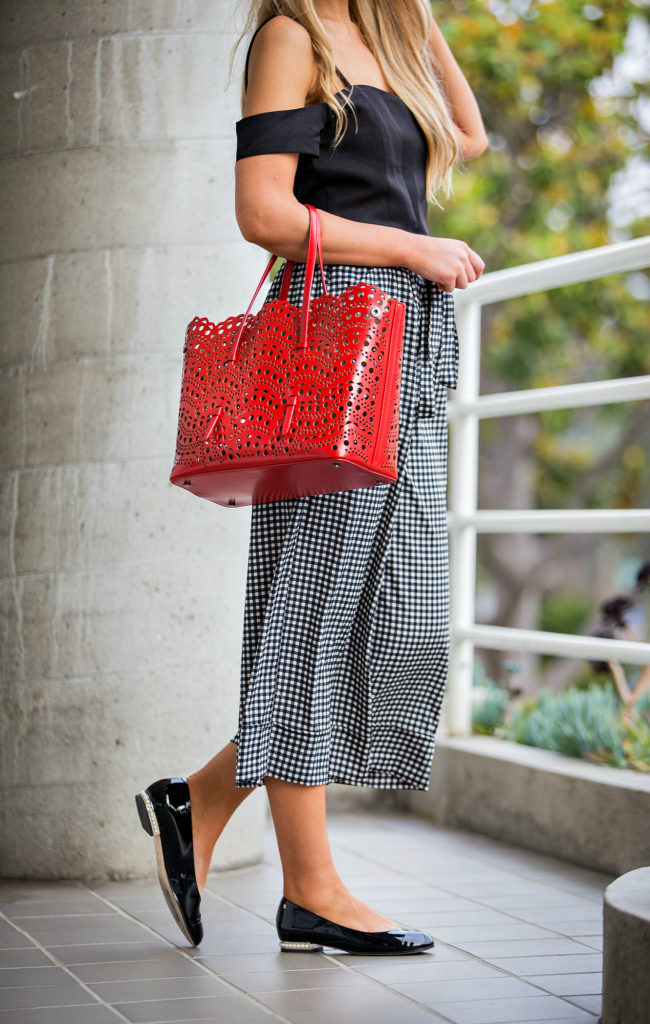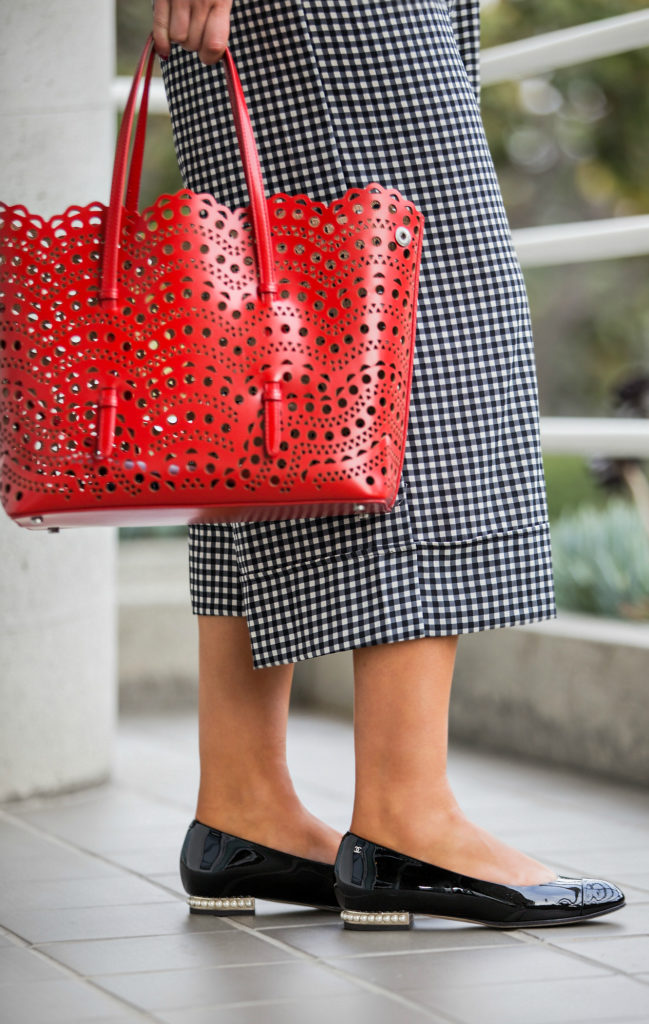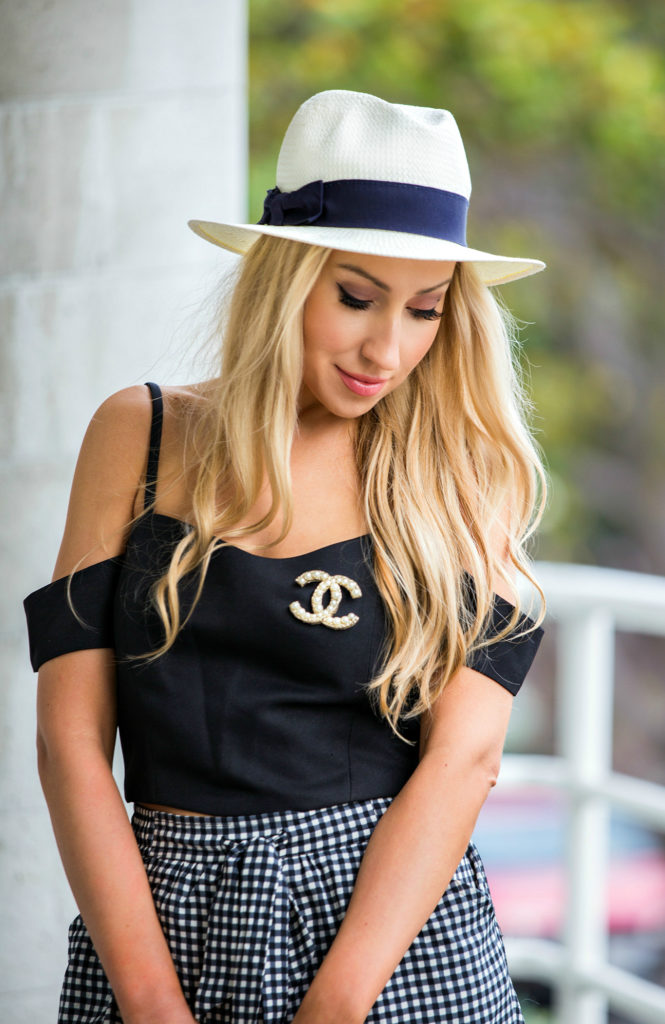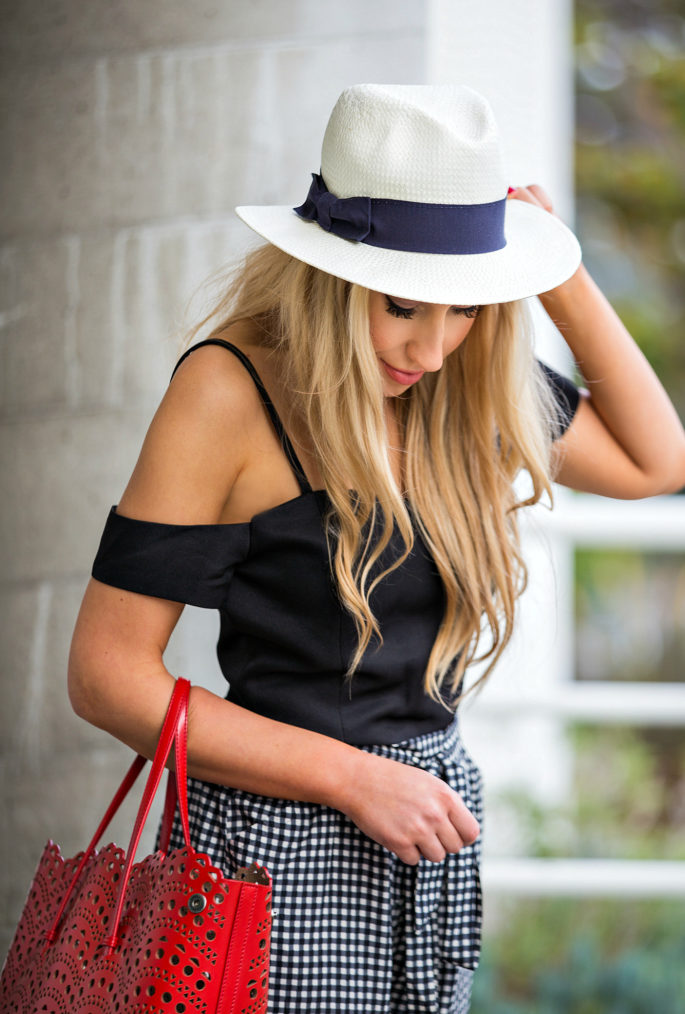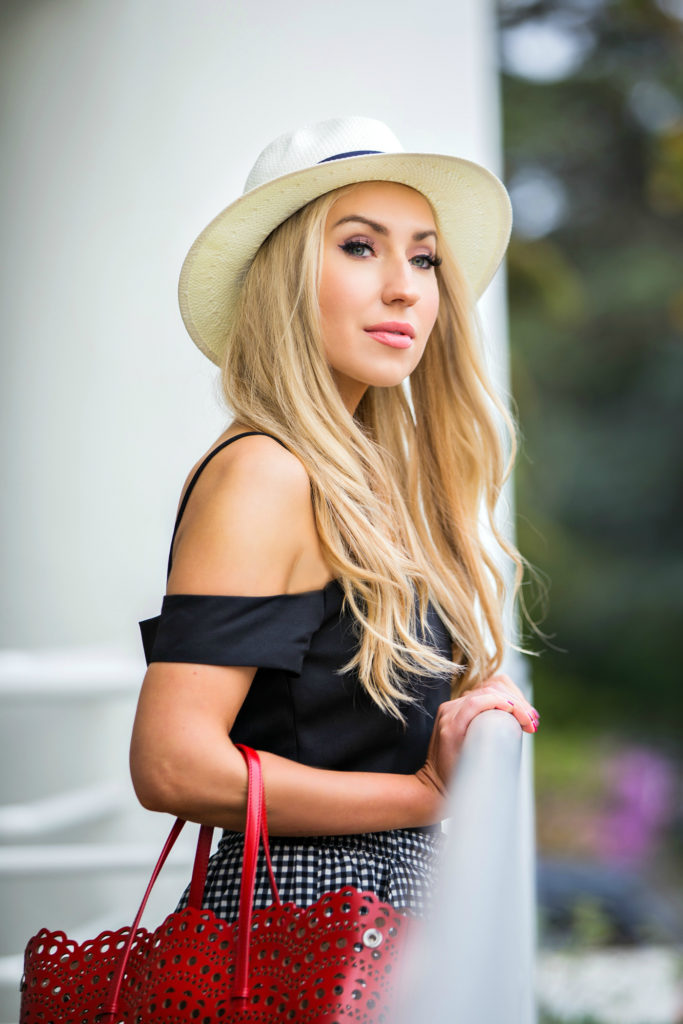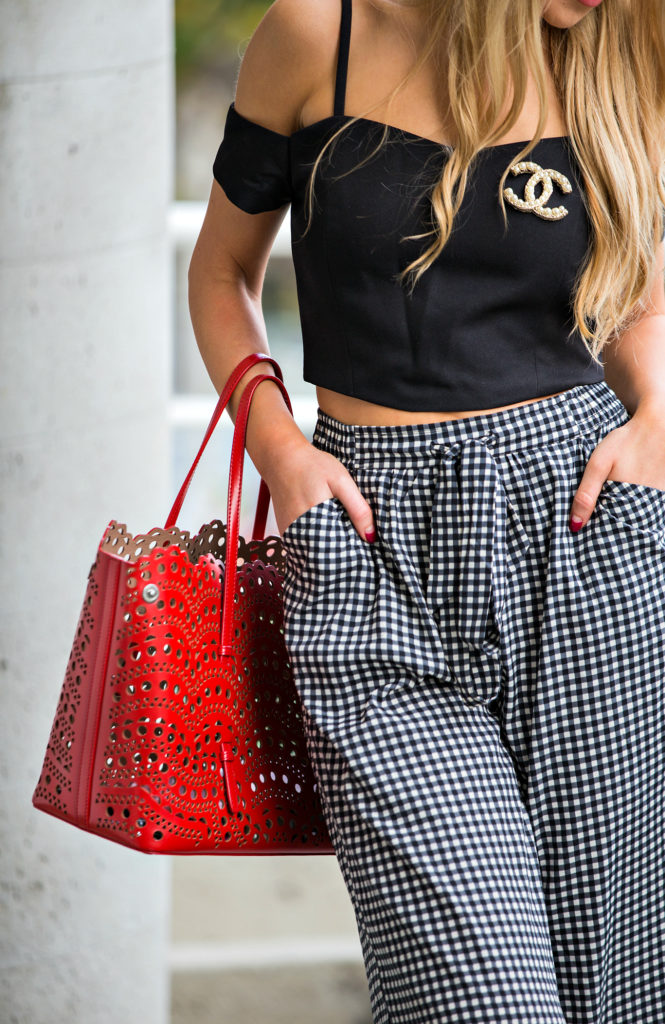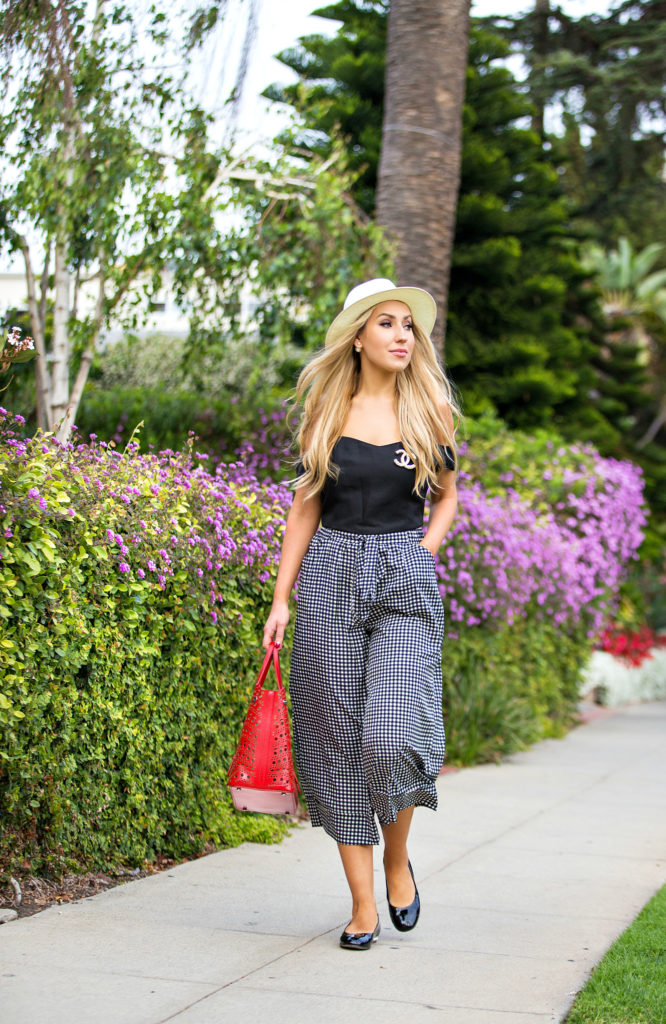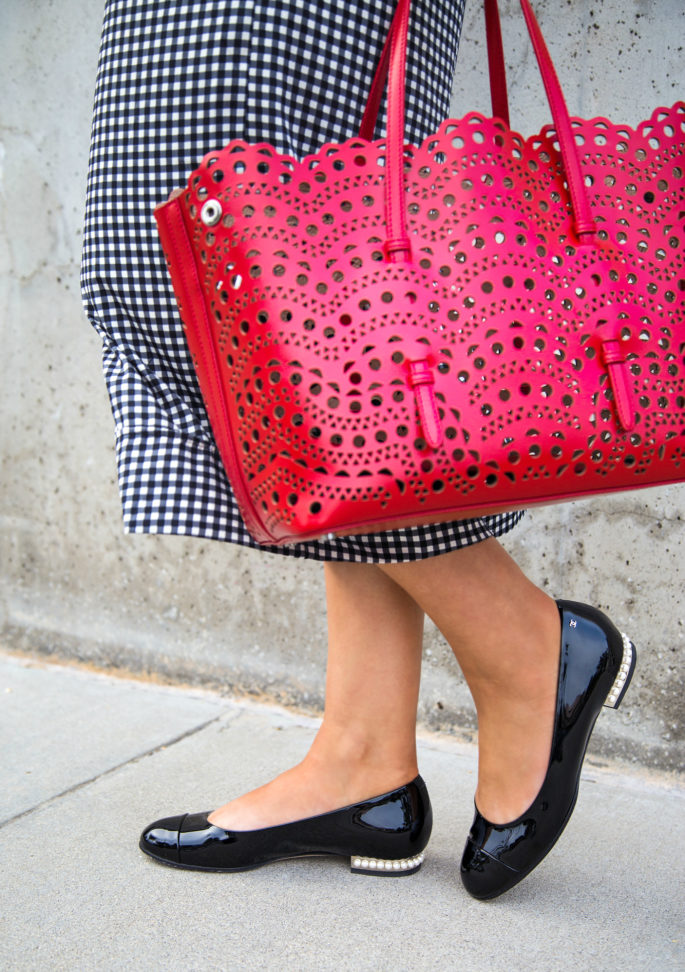 Top: Re:named (similar) 1 | 2 | 3
Culottes: Zara also like these 1 | 2 | 3
Bag: Alaia 1 | 2 
Flats and brooch: Chanel also like these pearl embellished flats 1 | 2 | 3 | 4
Panama Hat: Saks 1 | 2 | 3
Lips: MUFE lipstick in Copper Pink  with a dab of Clarins Lip Perfector in Rosewood Shimmer
Pearls  are a quite sensitive matter for some. What I hear from people working on their image is that some simply don't like them, thinking they are just so grandma like, some feel that the pearls should be worn at a certain age and are not quite appropriate if they are younger and some just simply get quite overwhelmed and don't know what and where to incorporate them.
As long as I can remember, I have always liked pearls – be it a piece of jewelry, embellishment on a garment / shoes or faux, edible ones on a cake (yes I even enjoy eating them! hello wedding season!). To me they are timeless. A little dainty pearl accent can elevate any jean and shirt/t-shirt type of look.
This little comfortable vacation-inspired outfit was instantly transformed by adding this pearl brooch and little playful pearl accents on my ballerina flats.  Of course, I could have gone with some flip flops and worn a little less dressier top with the culottes and called it a day, but as long as I am not within a couple of feet of the water you will never see me wearing flip-flops. I think that's one of the reasons why tourists are so often disliked by locals in some places. It's not the person roaming around with a map or camera, its the sloppy way of dressing while doing "touristy" things. It doesn't have to be that way, and dressing comfortably can be done in a clean and polished way as well with just a little bit more effort, doing yourself a favor by paying respect to locals who might then be a little bit extra helpful with directions or a great local dining spot.