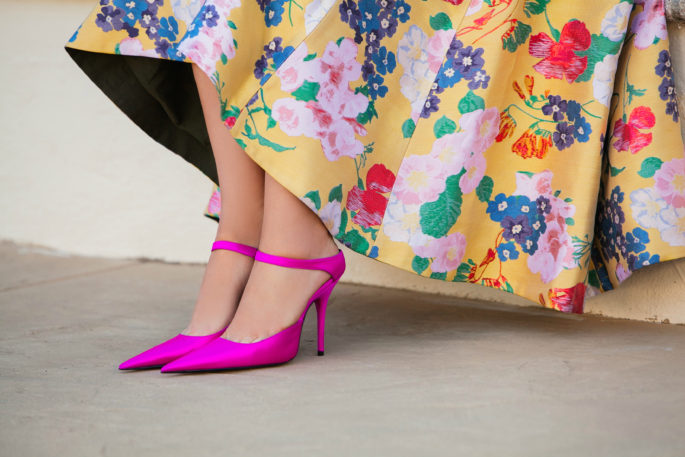 One of the best perks of living in Los Angeles is the weather. You don't have to part with your favorite summer or spring outfit till the next warm season comes around.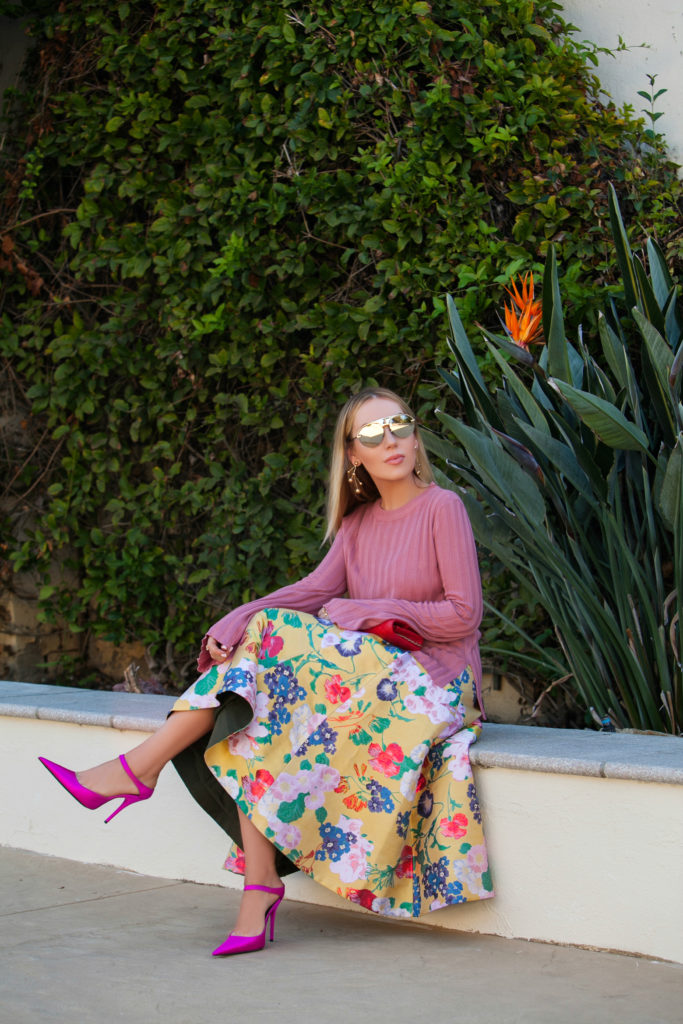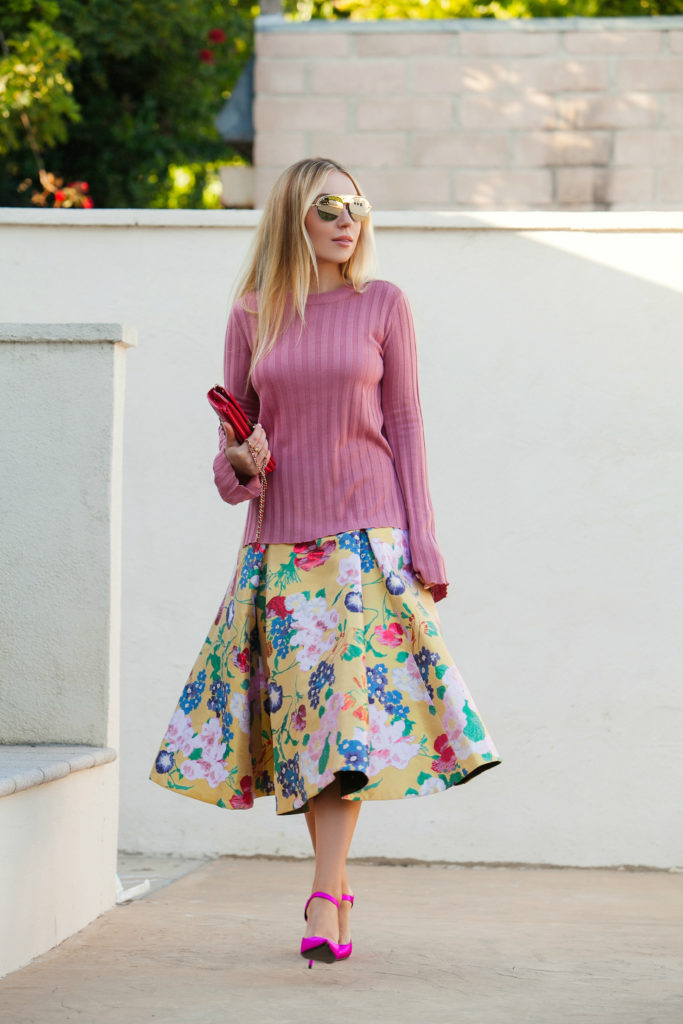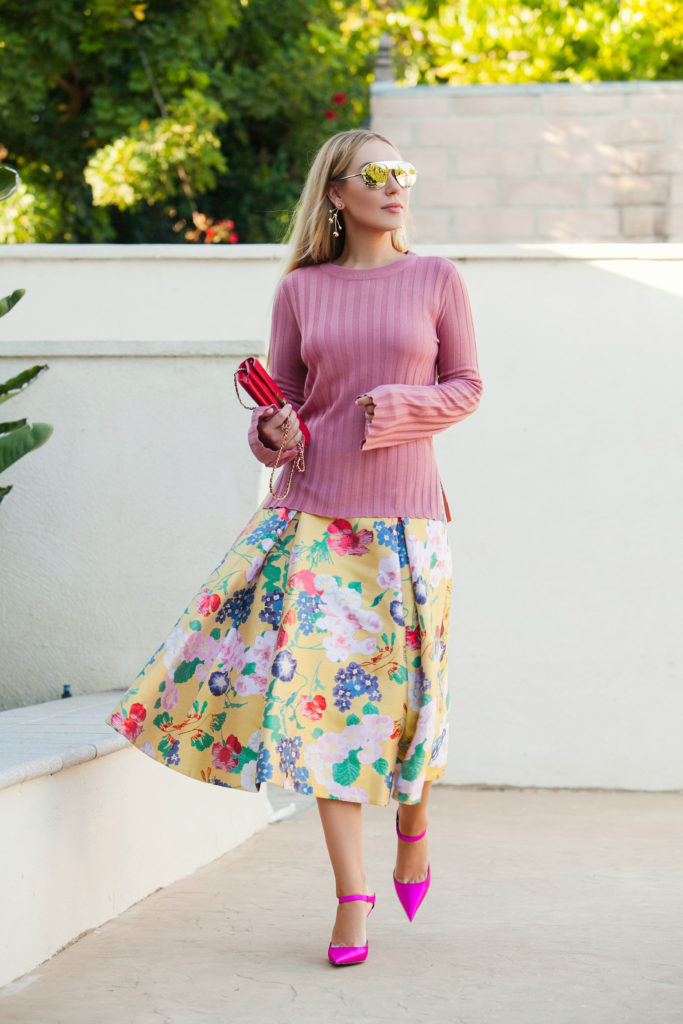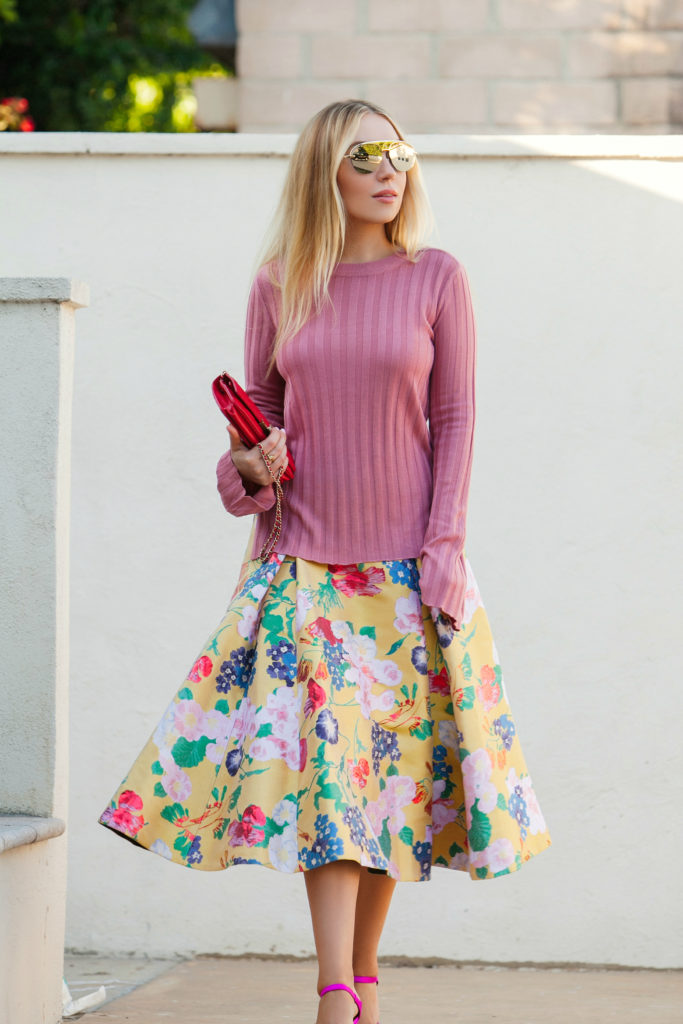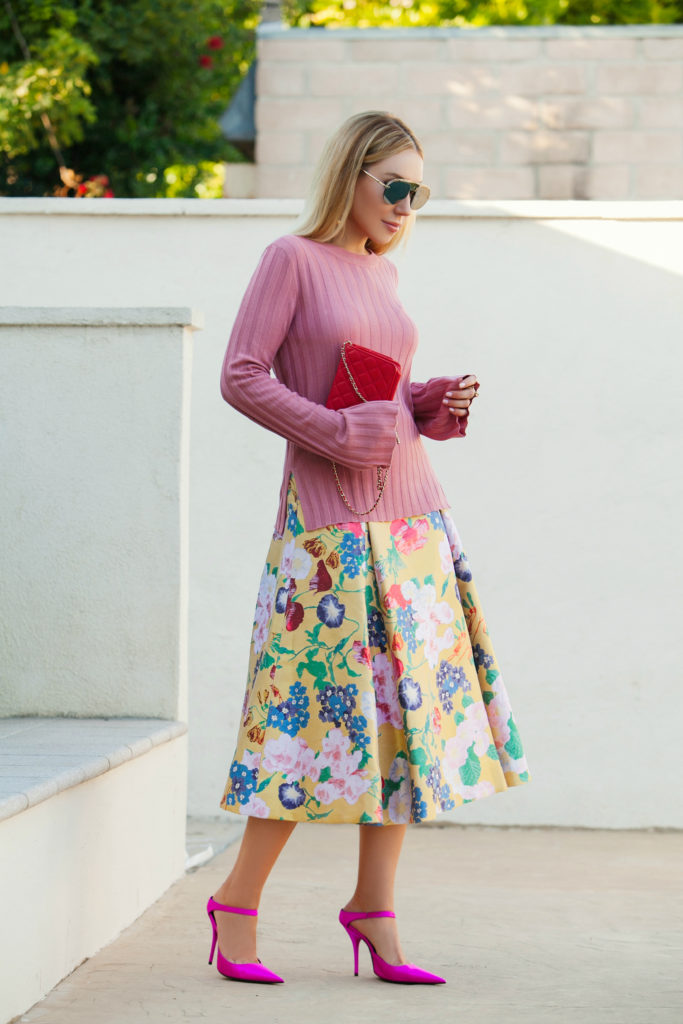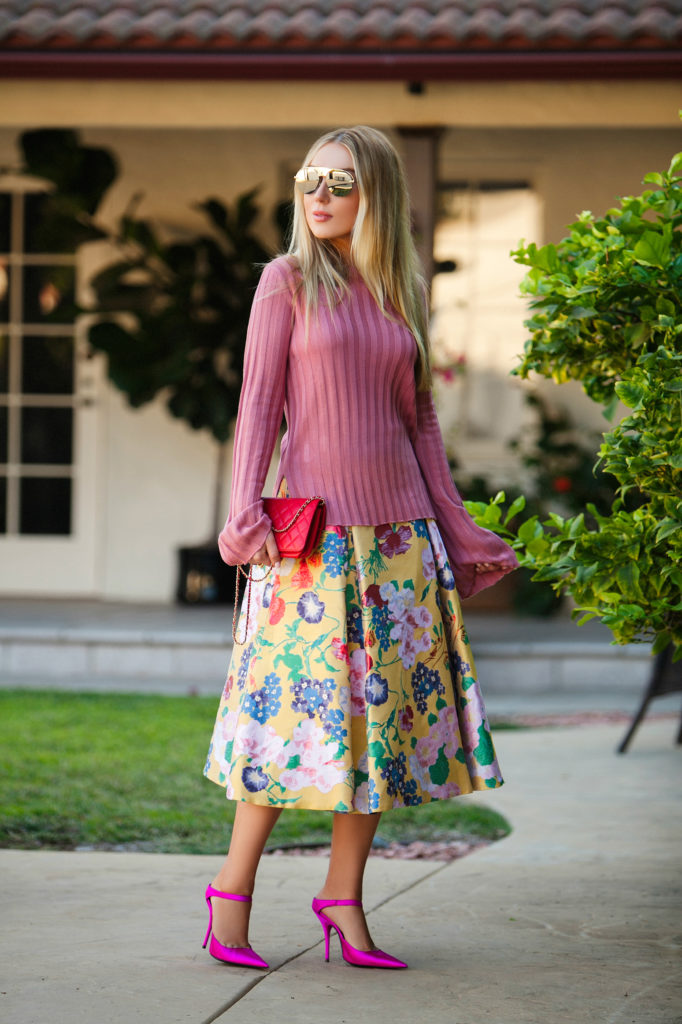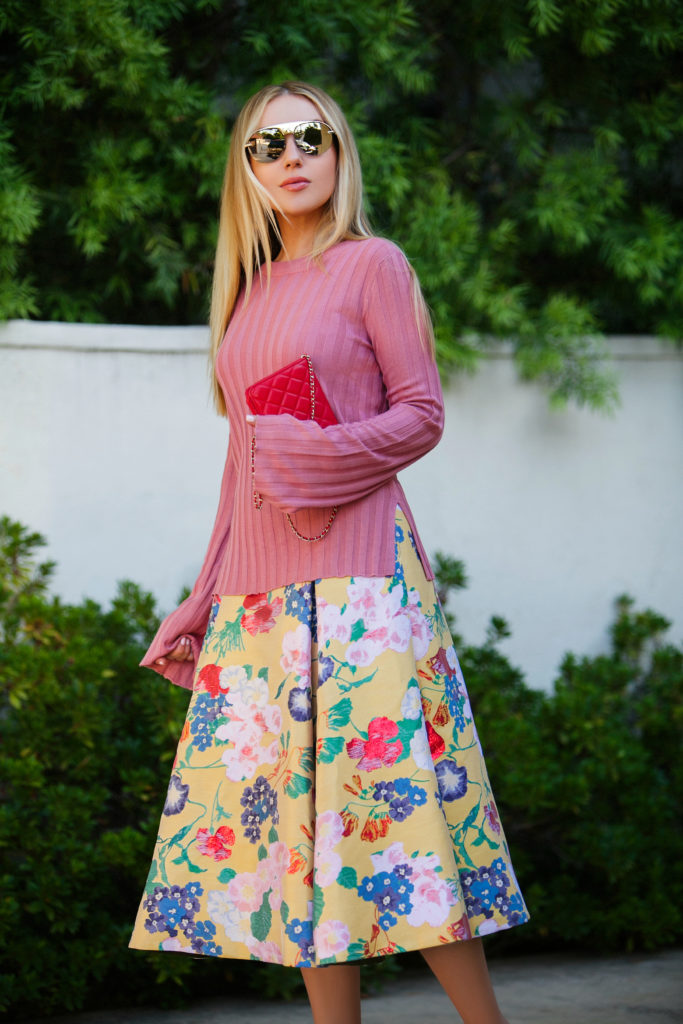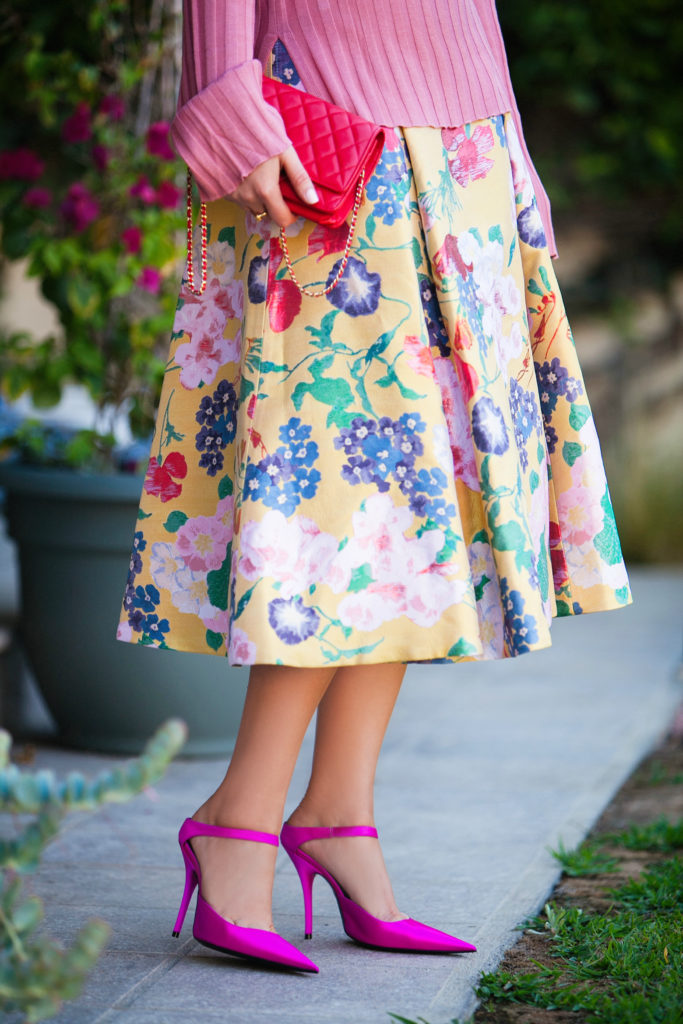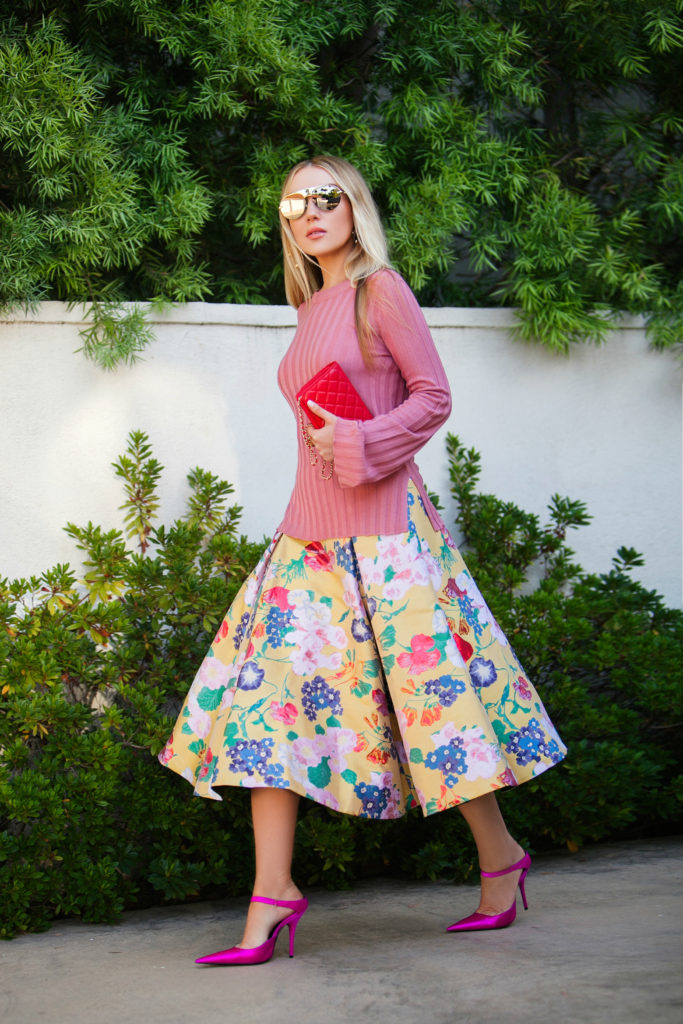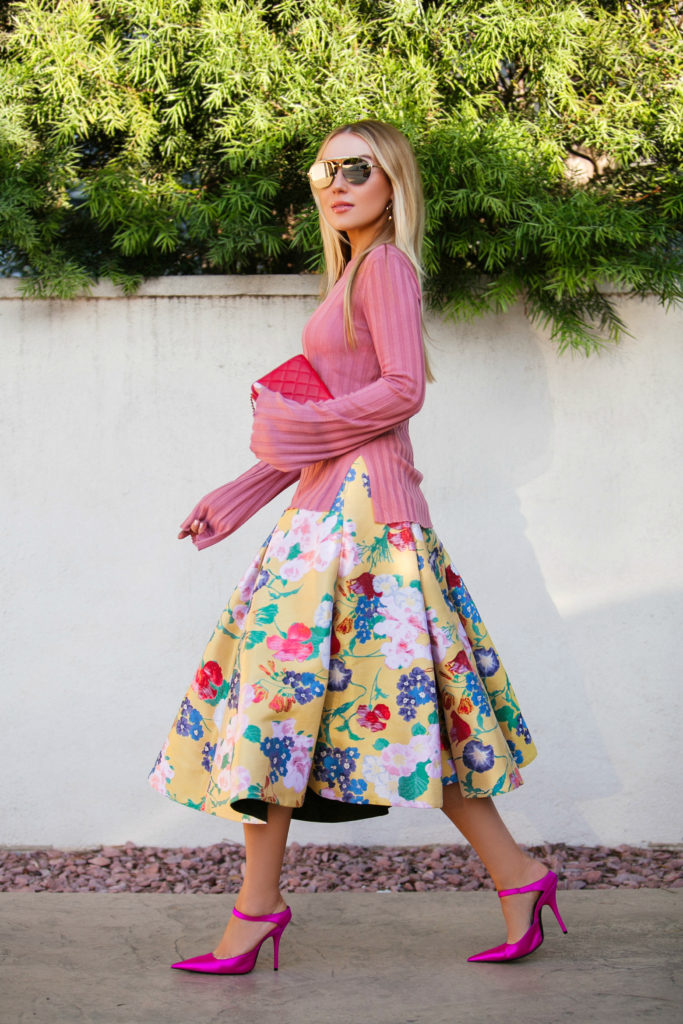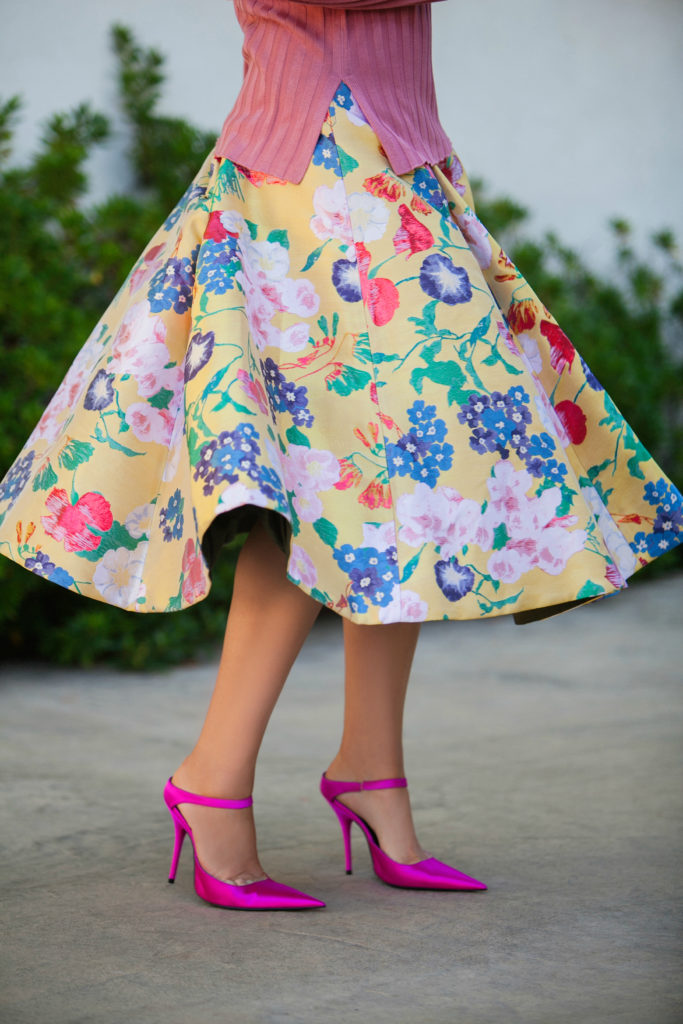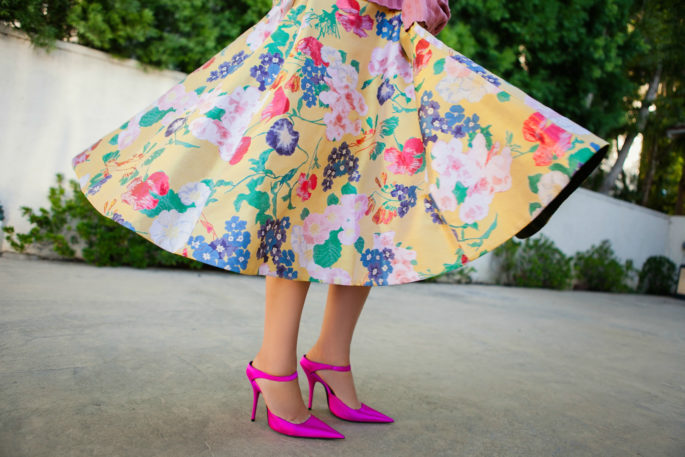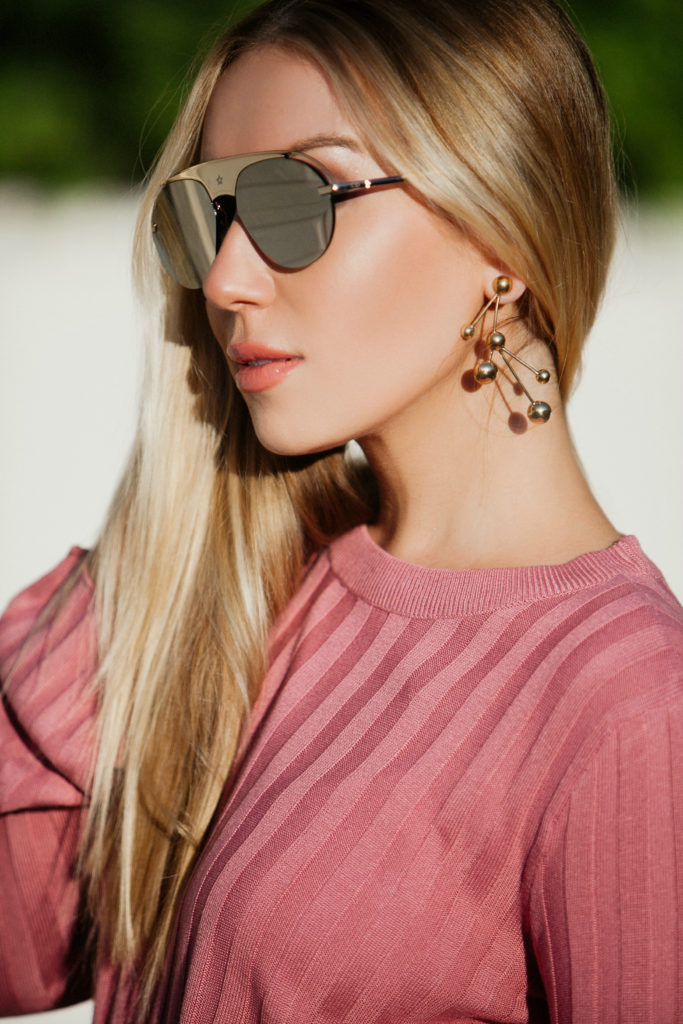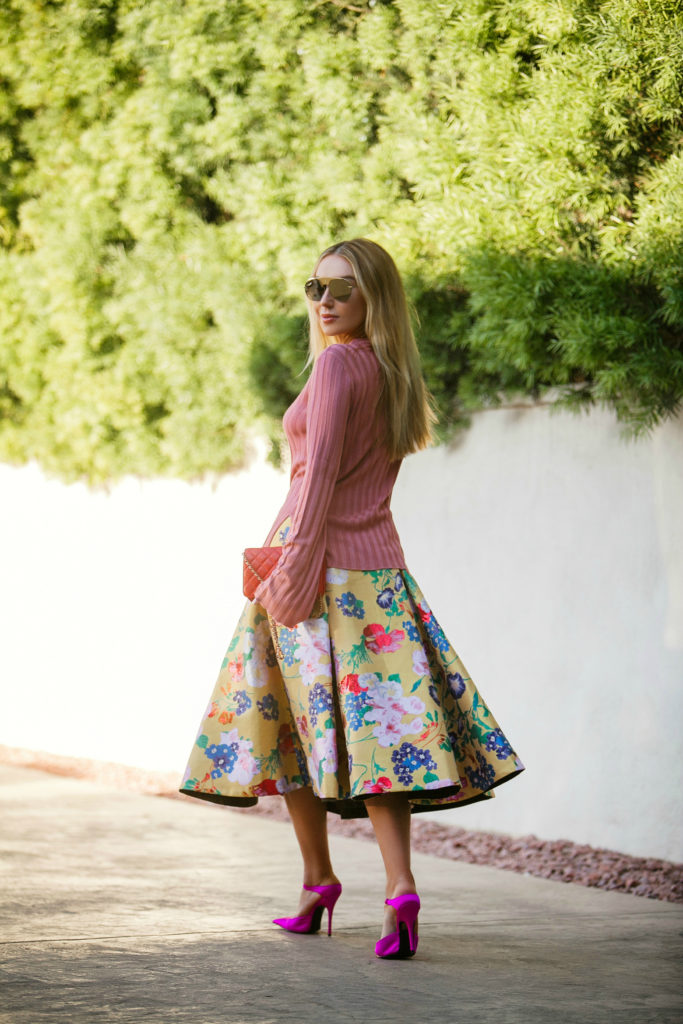 Skirt: Valentino similar 1 | 2 | 3
Sweater: H&M similar 1 | 2
Shoes: Balenciaga 1 | 2 | 3 | 4
Bag: Chanel
Earrings: Pamela Love 1 | 2
Sunglasses: Dior 1 | 2 | 3
SaveSave
SaveSave
SaveSave
During fall or winter, you can easily wear your favorite leather jacket or a pair of boots one evening and the next day reach for your favorite sandals or tank top.
And that's exactly what I did: I didn't pack my favorite festive pink mules by Balenciaga too far away, and now I am getting to enjoy them with light knits when the weather does get a bit on the cooler side or lighter dresses and tops when summer comes back for a day.
If I've convinced you to add this pair to your shoe closet then you are in luck, since most retailers started their seasonal sales and some still have multiple sizes left in stock, at least online. You can find links with different sale options down below. Good luck finding your size, hopefully at a bargain price, and enjoy rocking these pink stunners at your holidays celebrations.
SaveSave
SaveSave
SaveSave
SaveSave