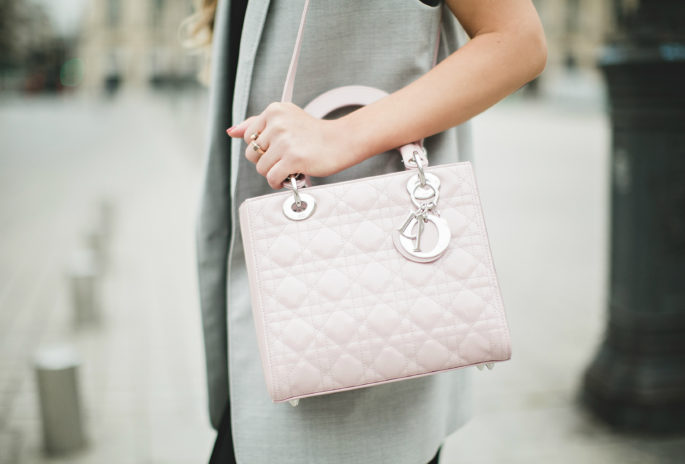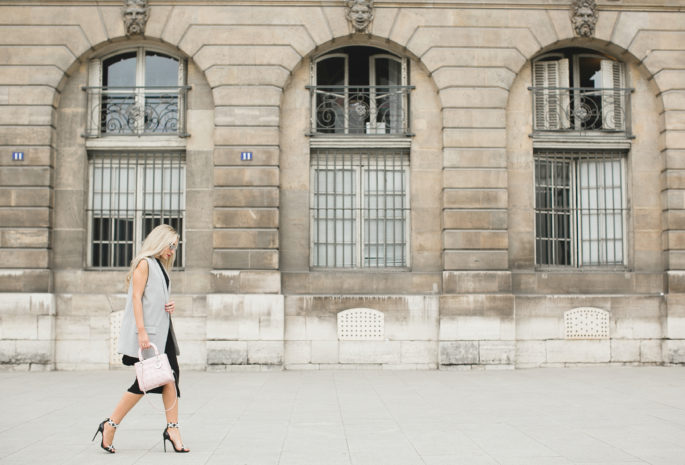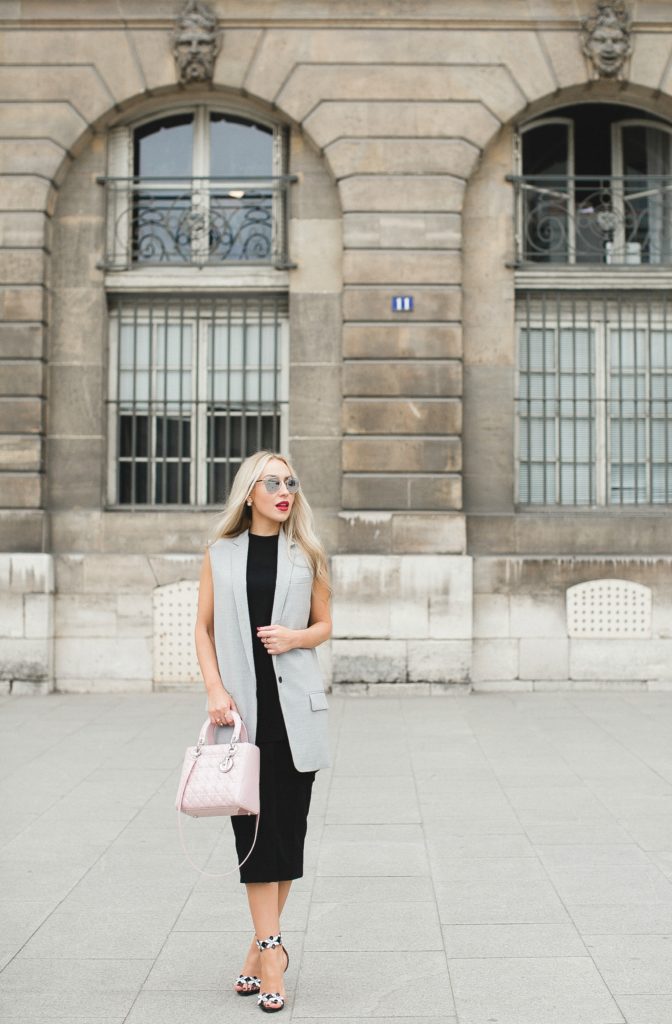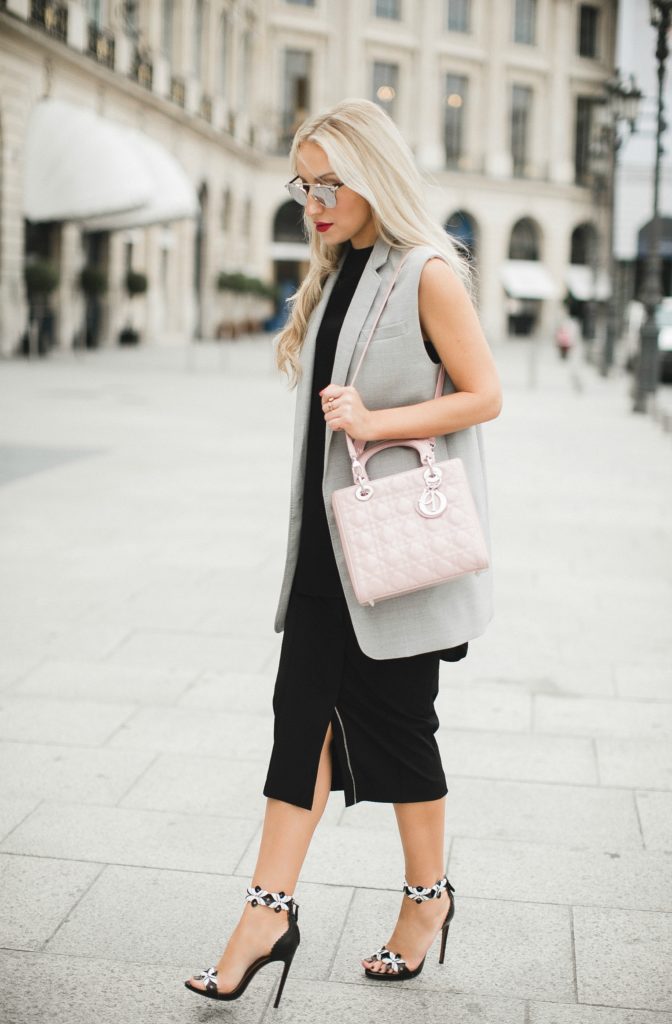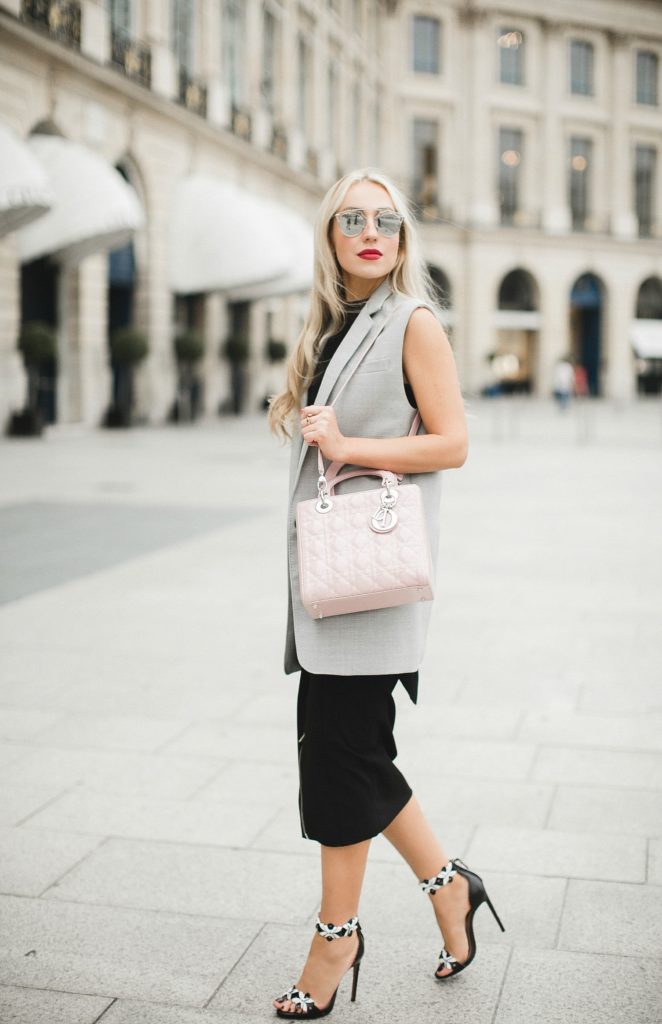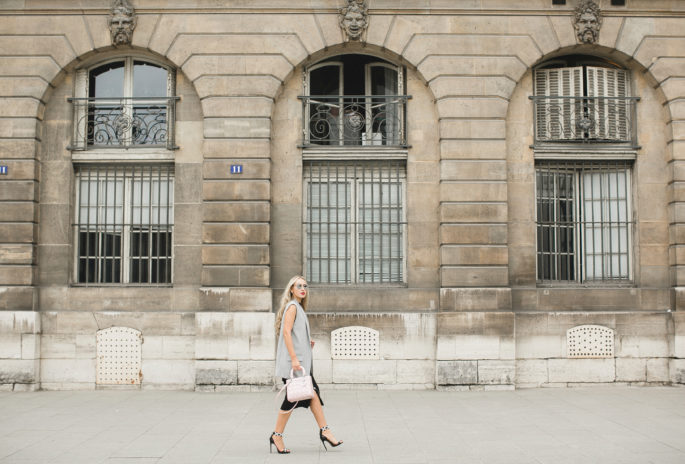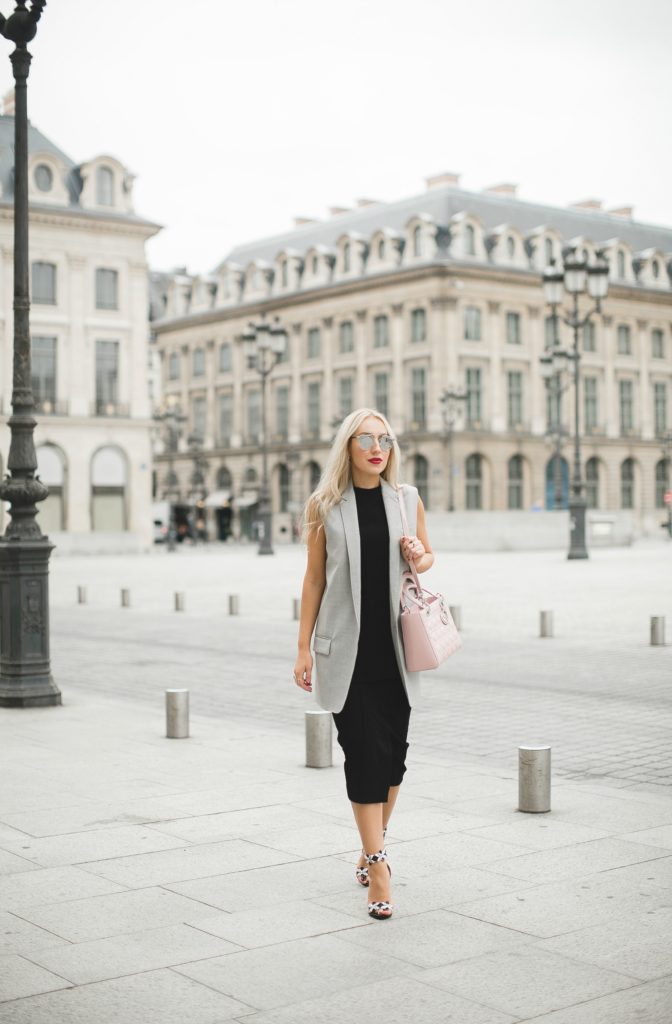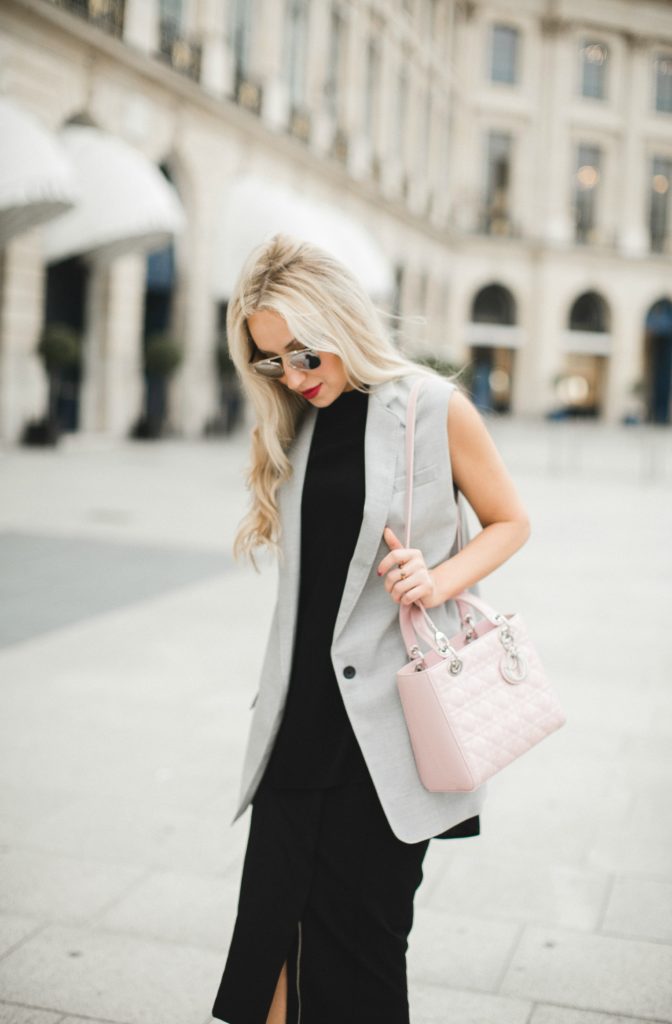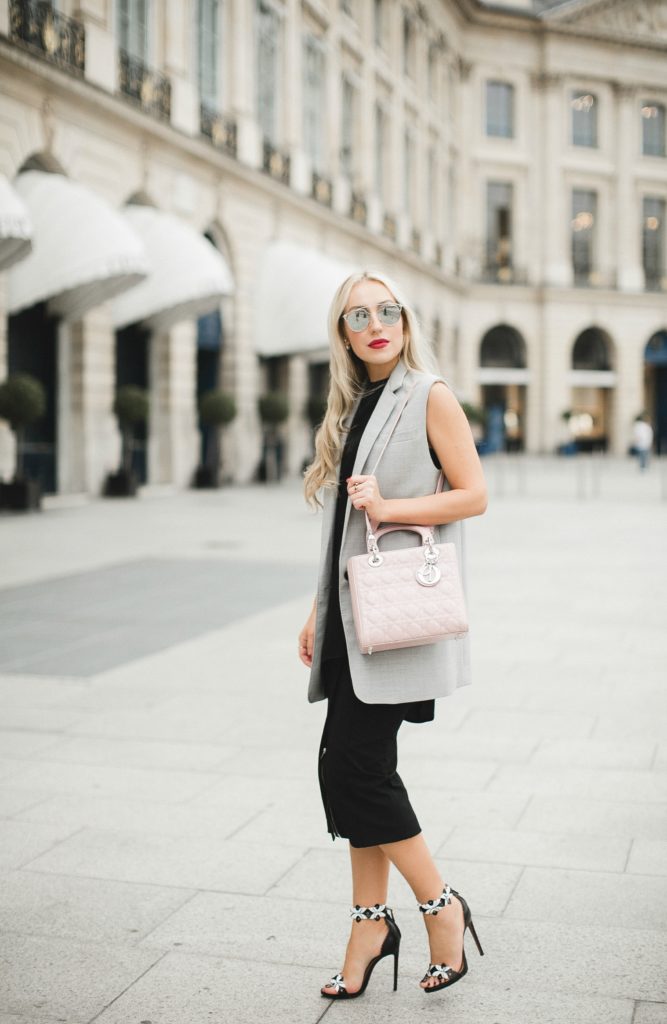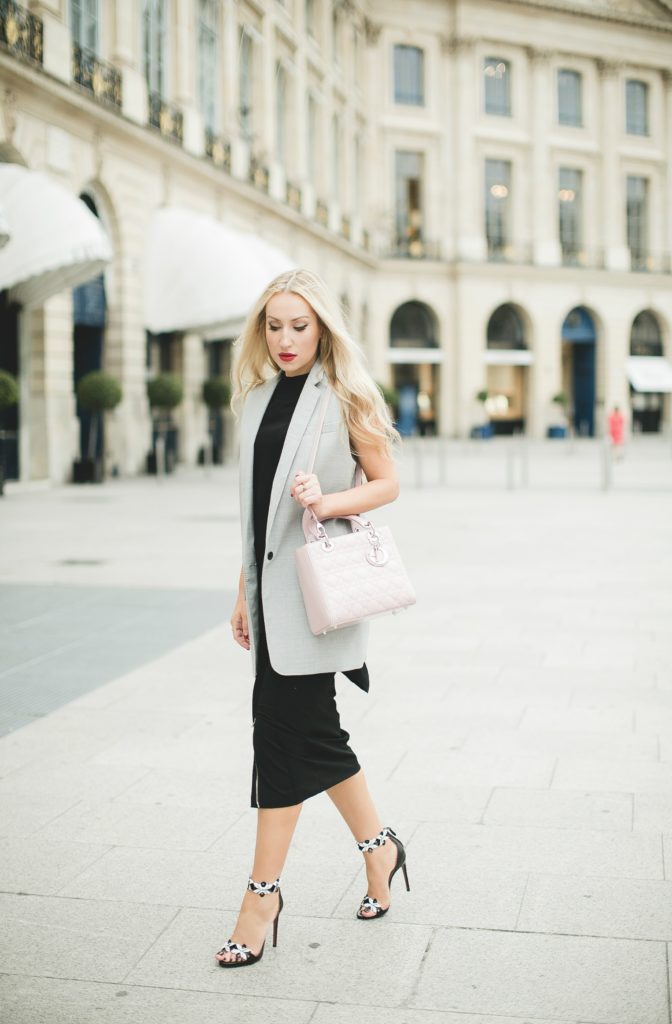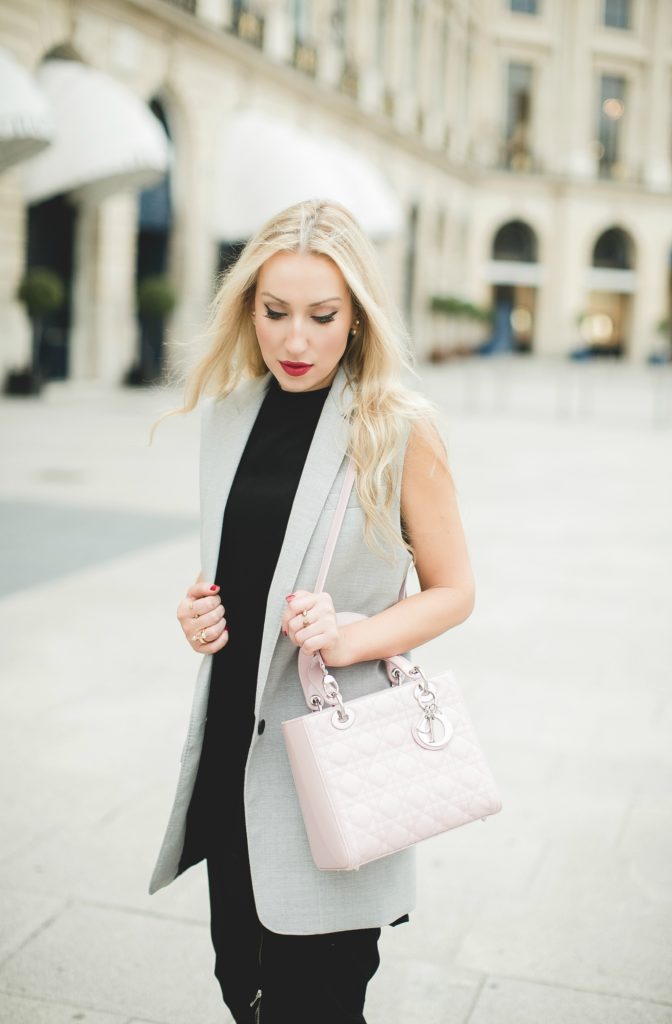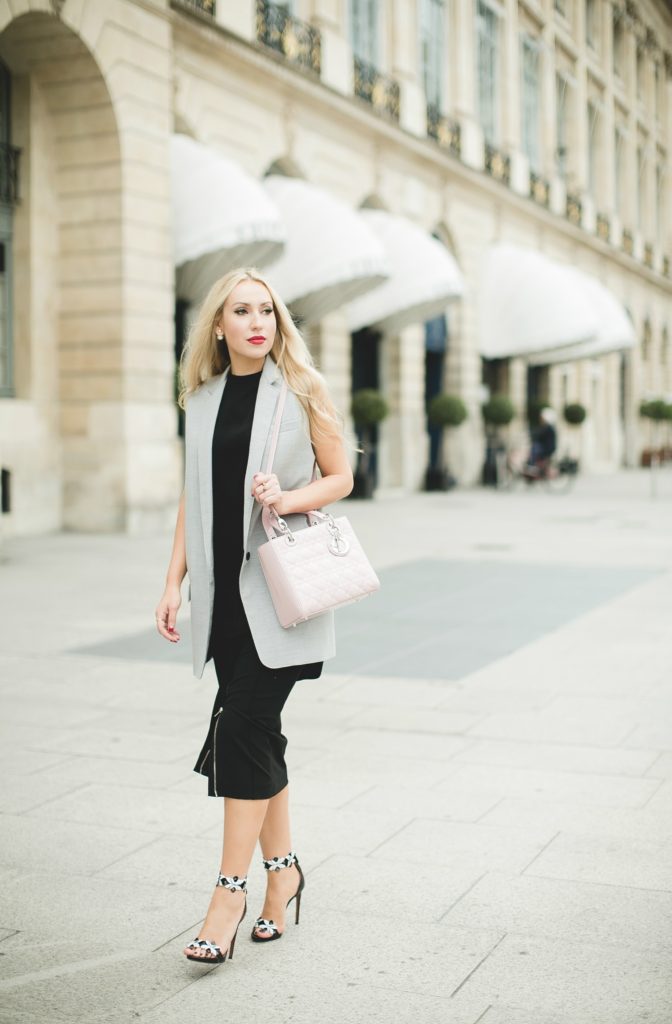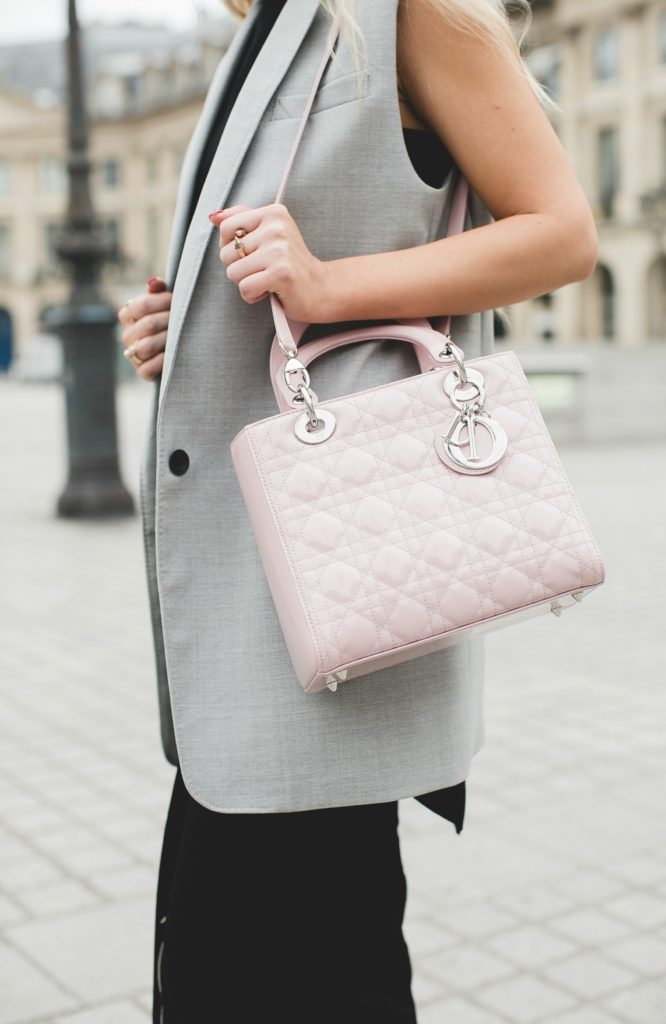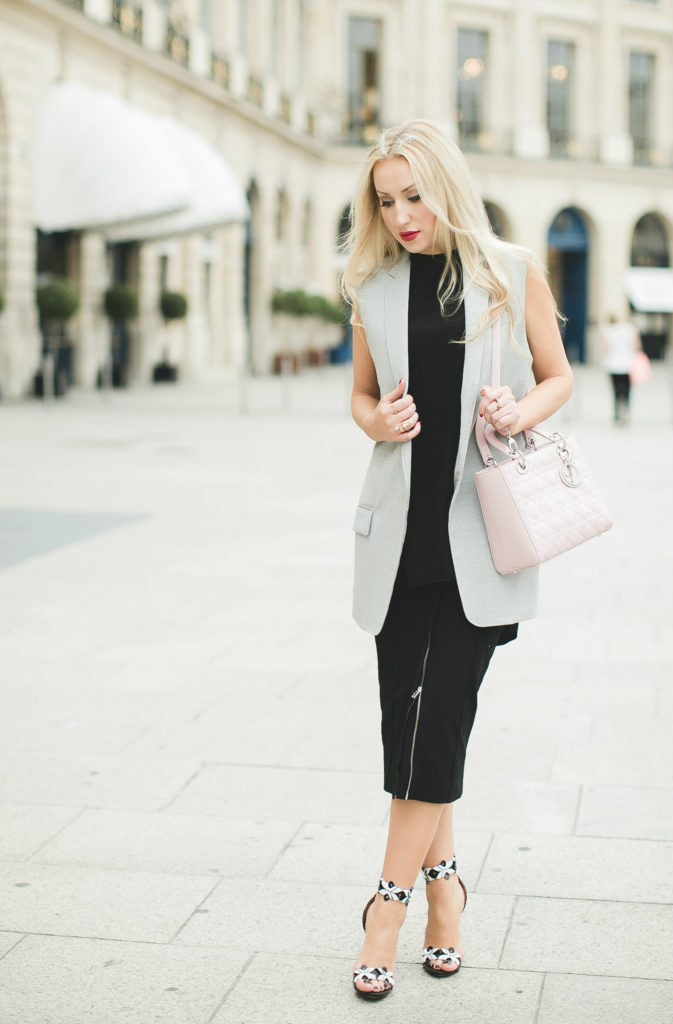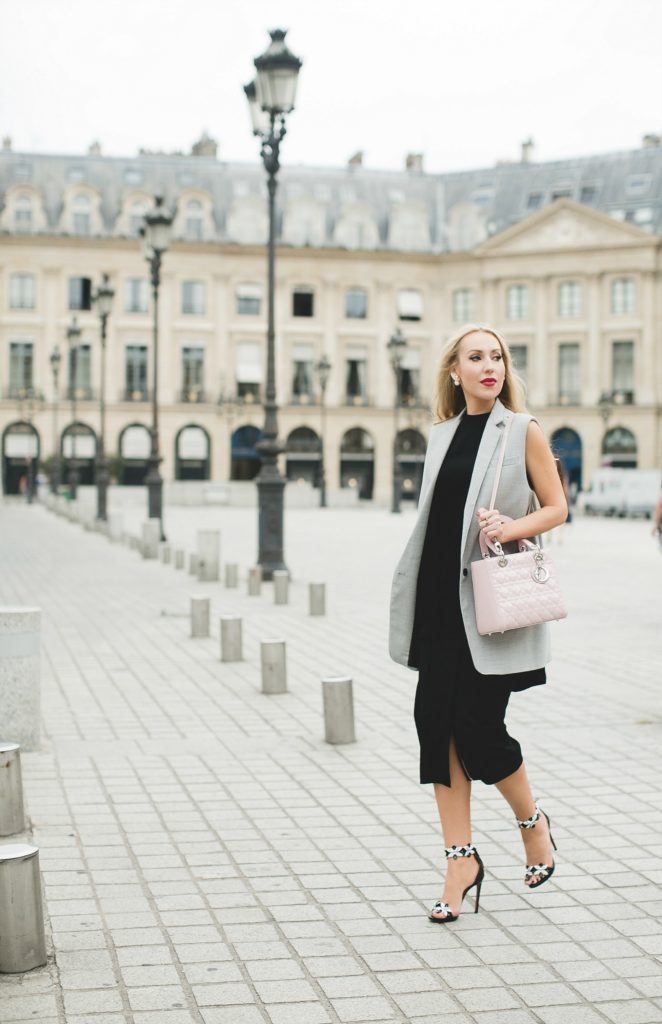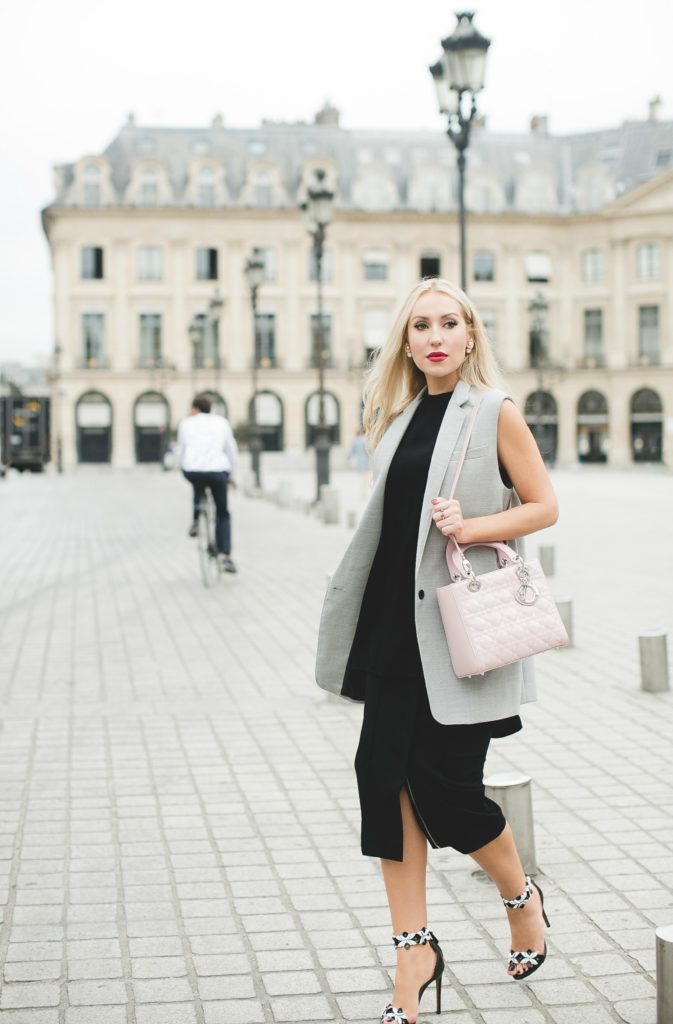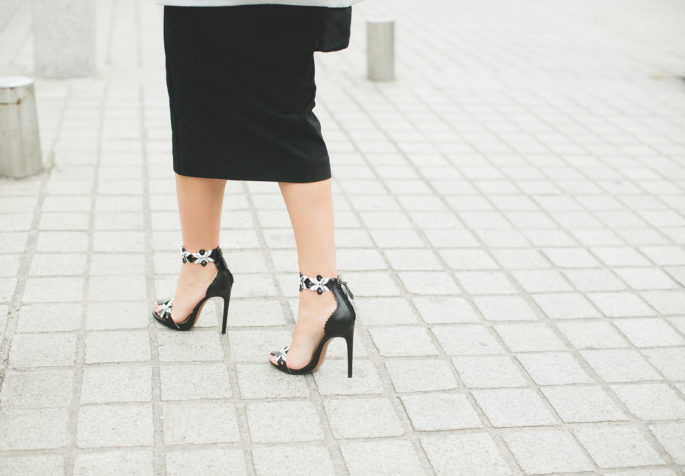 Vest: Rag & Bone current season picks 1 | 2 | 3 | 4
Skirt: Zara (similar) 1 | 2 | 3 | 4
Sunglasses: Dior 1 | 2 | 3
Top: Topshop current available picks 1 | 2 | 3
Bag: Dior 1 | 2  and favorite pink options 1 | 2 | 3 | 4
Sandals: Alaia 1 also like these 1 | 2 | 3 | 4
Earrings: Dior
Rings: Vita Fede
Lipstick: MAC in Lady Danger
Place Vendôme is such an iconic place in Paris – for a photoshoot, to roam or just to pass through on the way to elsewhere in the City of Lights. It has seen it all, from the most famous fashion campaigns being shot there to hosting prominent events and even being used as a backdrop for filming some of the most memorable movie scenes.
This is not the first time I have created an outfit story around this location although it seems like it as it is all about a new message, fresh perspective and a different take. This particular story is another piece of my collaboration with lovely Ula from my past time in Paris.
As for the style tip: vests can be used as a great alternative to blazers or even coats if they are on the warmer side. Plus they can allow you to also display the features of the underneath layer such as turtlenecks, blouses, shirts. In this case the vest helped to create a smart polished look in the warmer weather where wearing a jacket on top was just not an option. 
Photography by Ula Blocksage