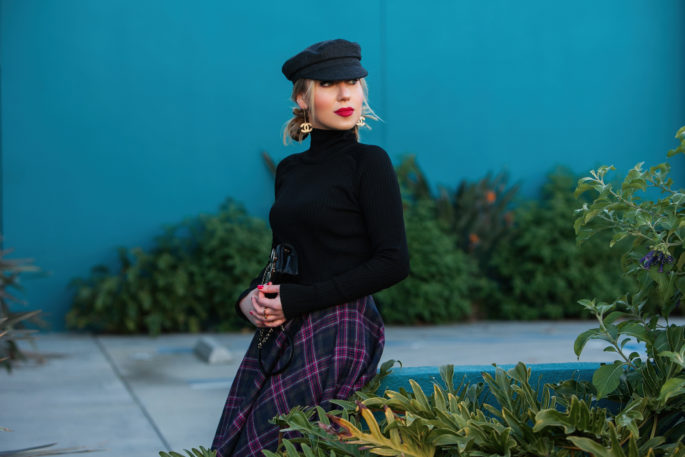 As always, all good things must come to an end, or at least take a needed break until the next cool season comes around, and I can bring back my favorites pieces from this past FW collections.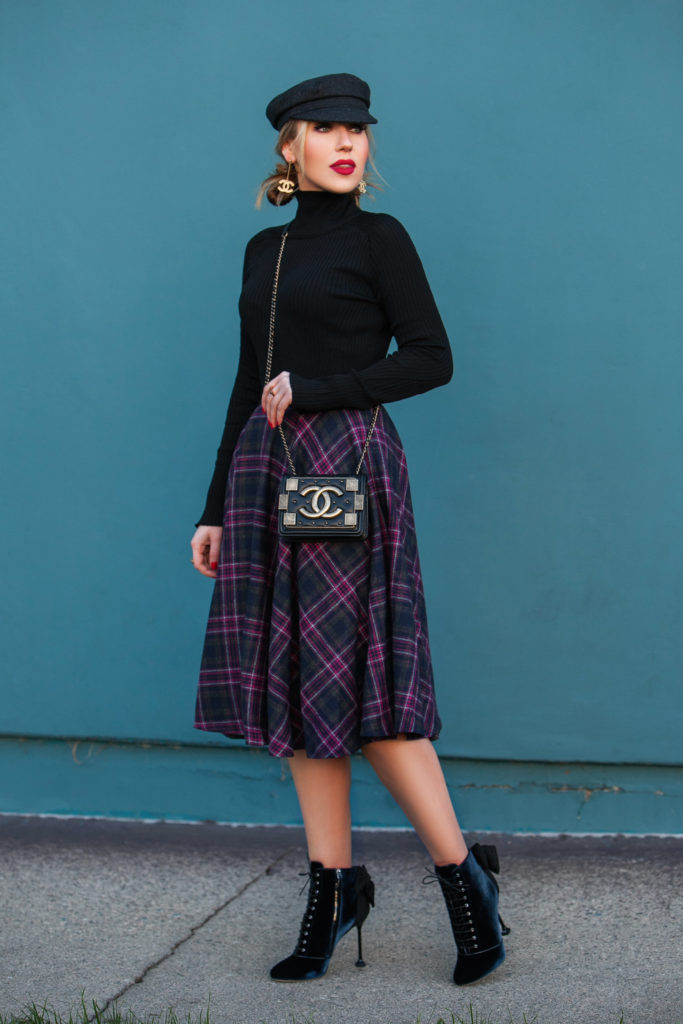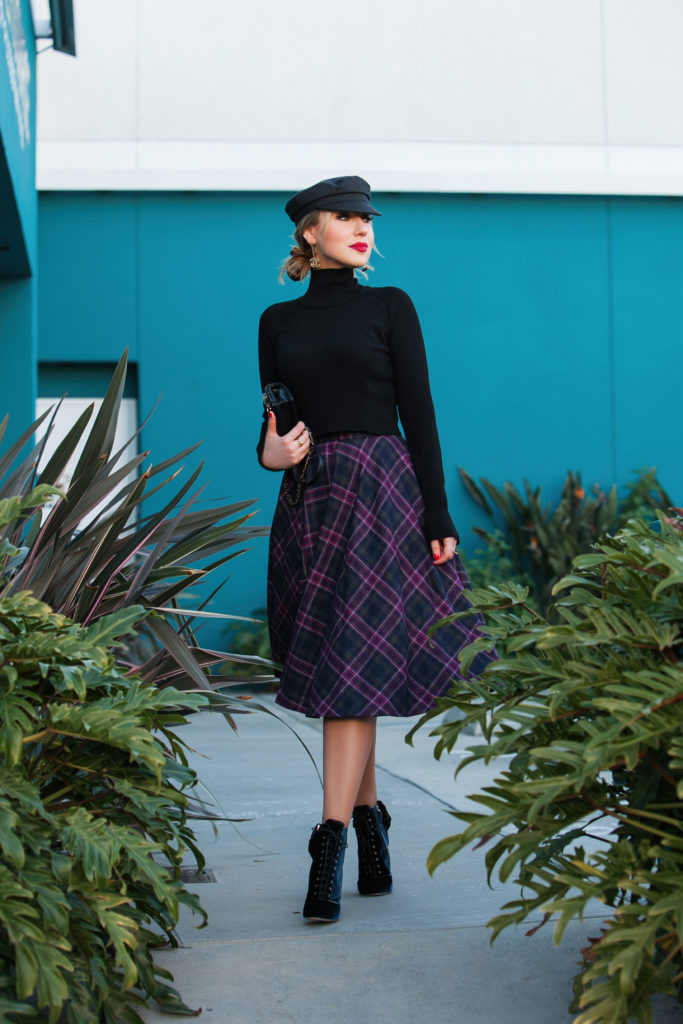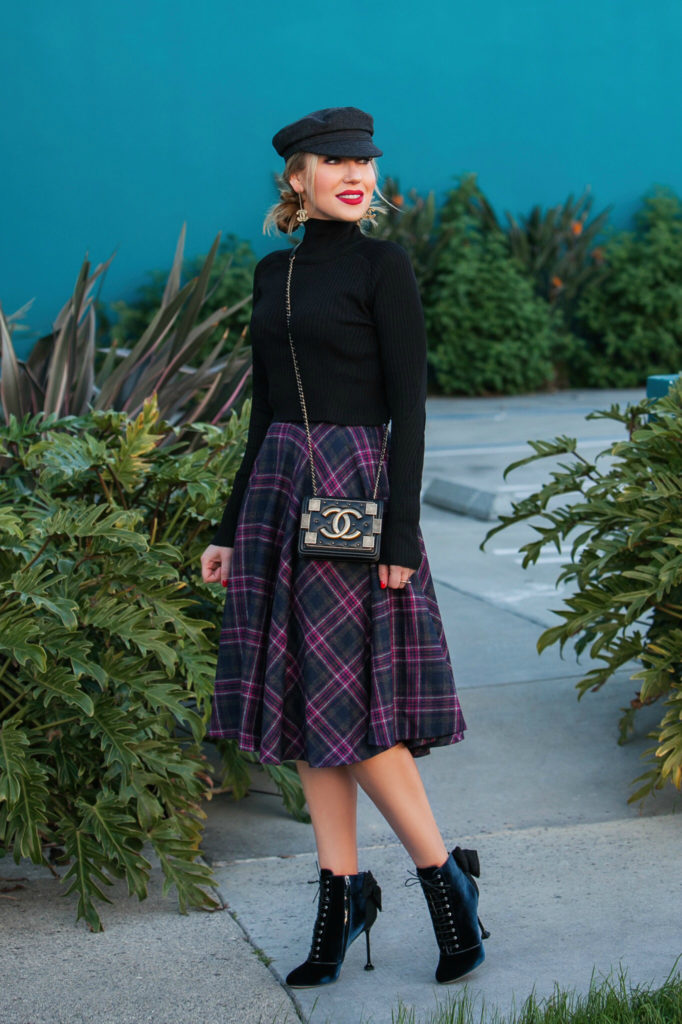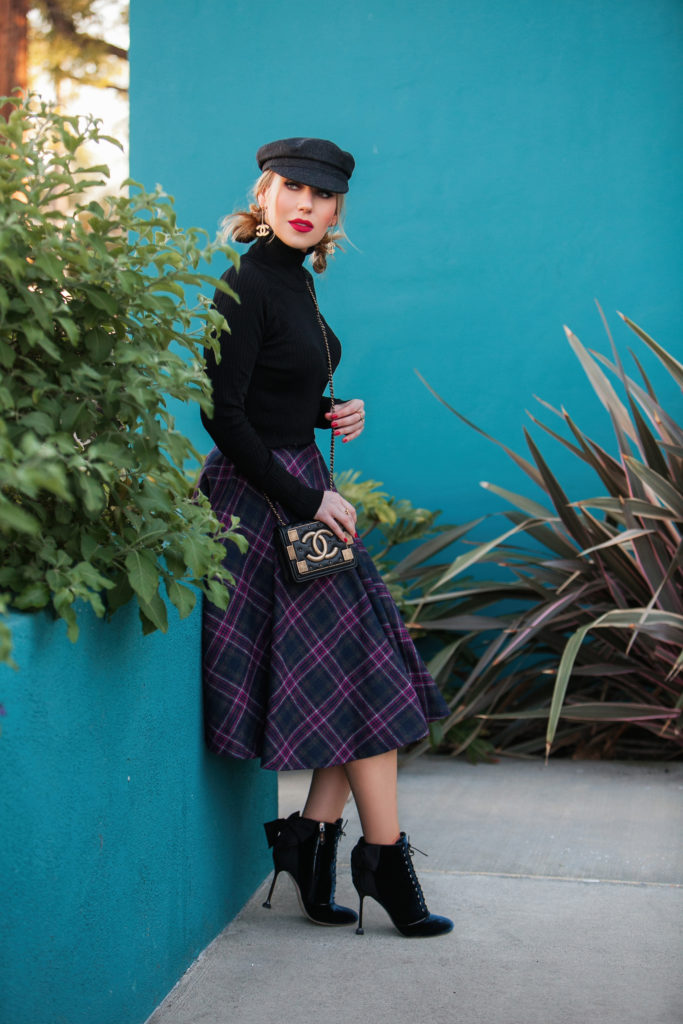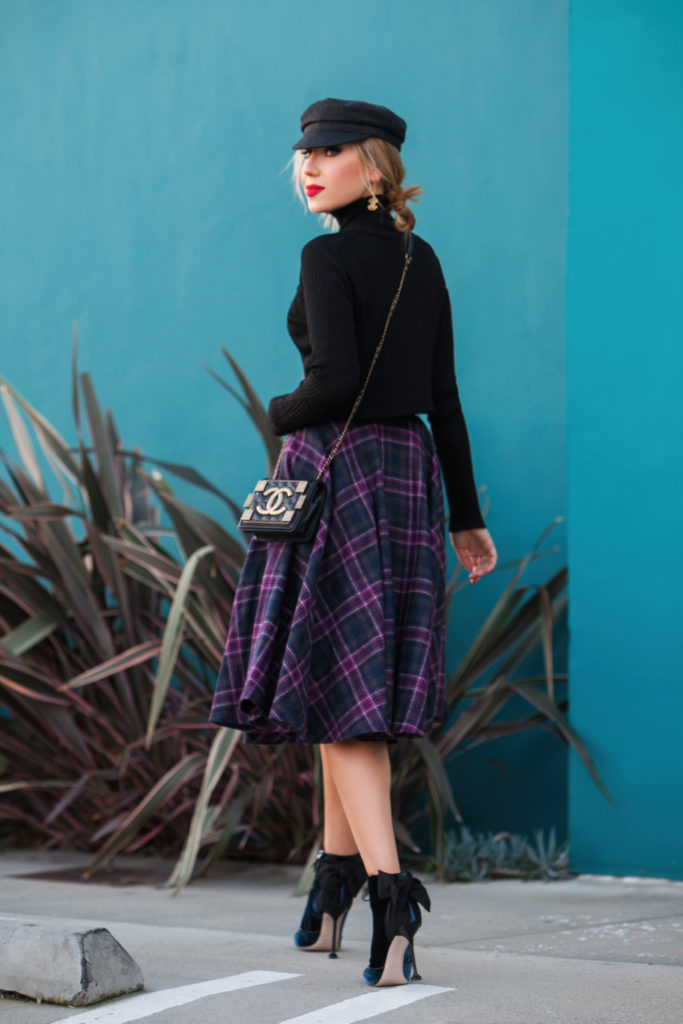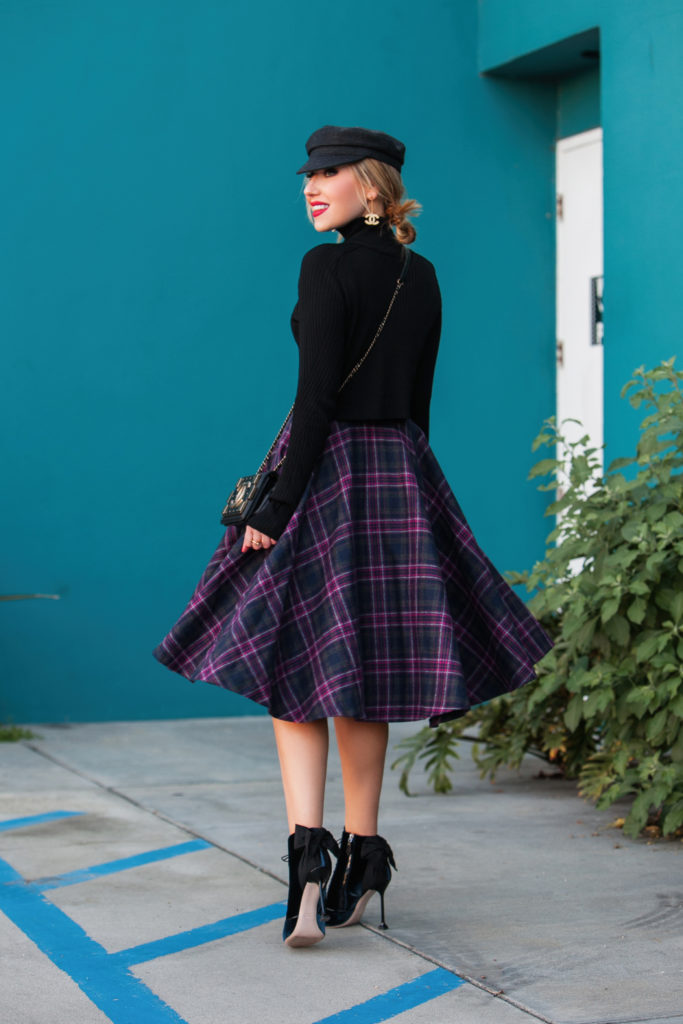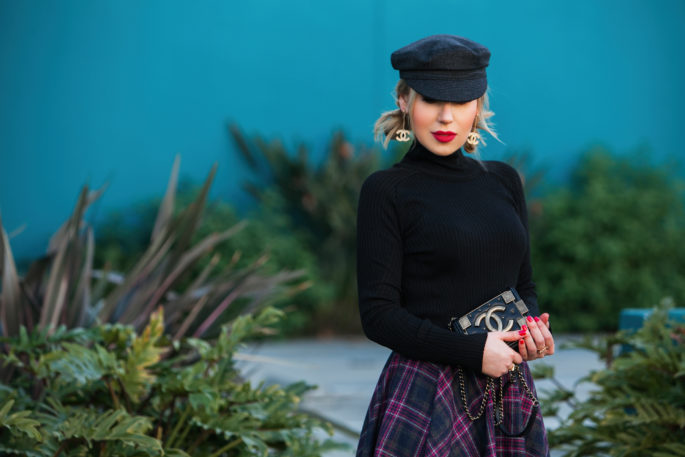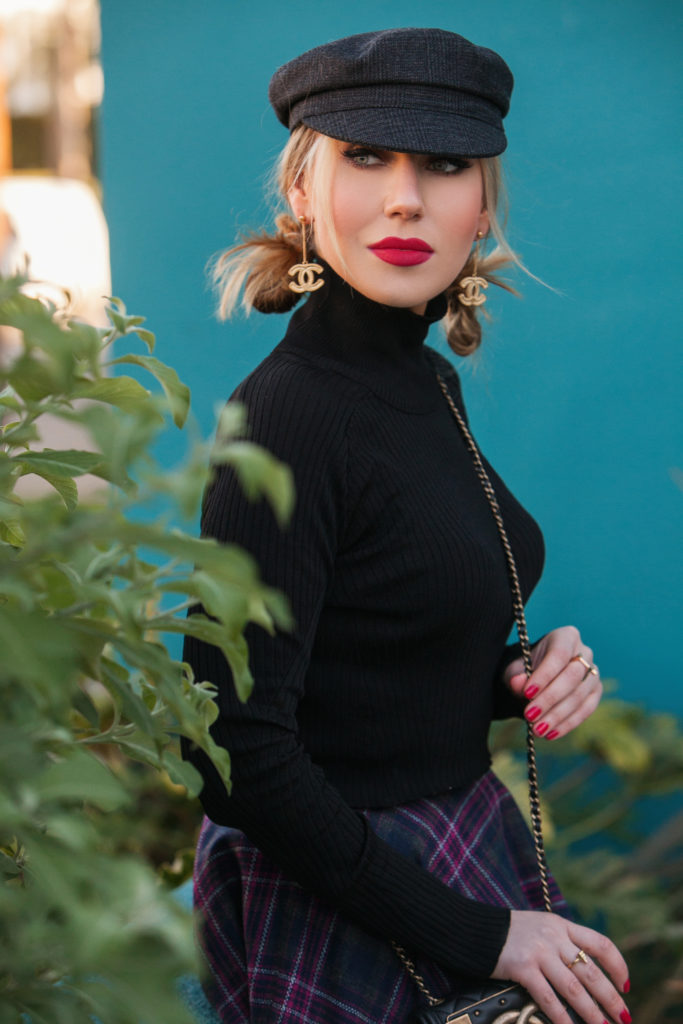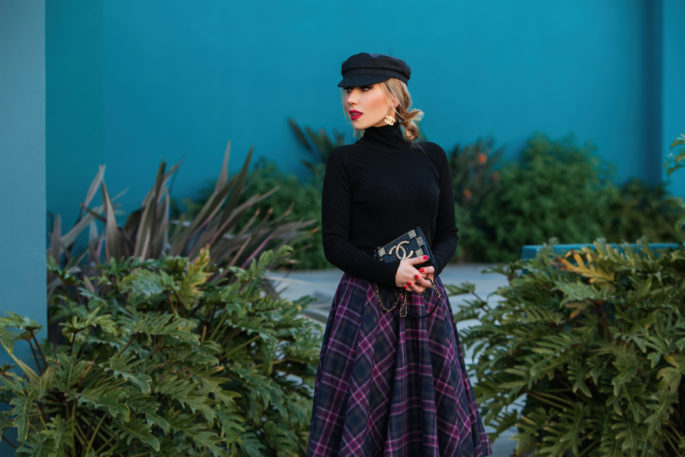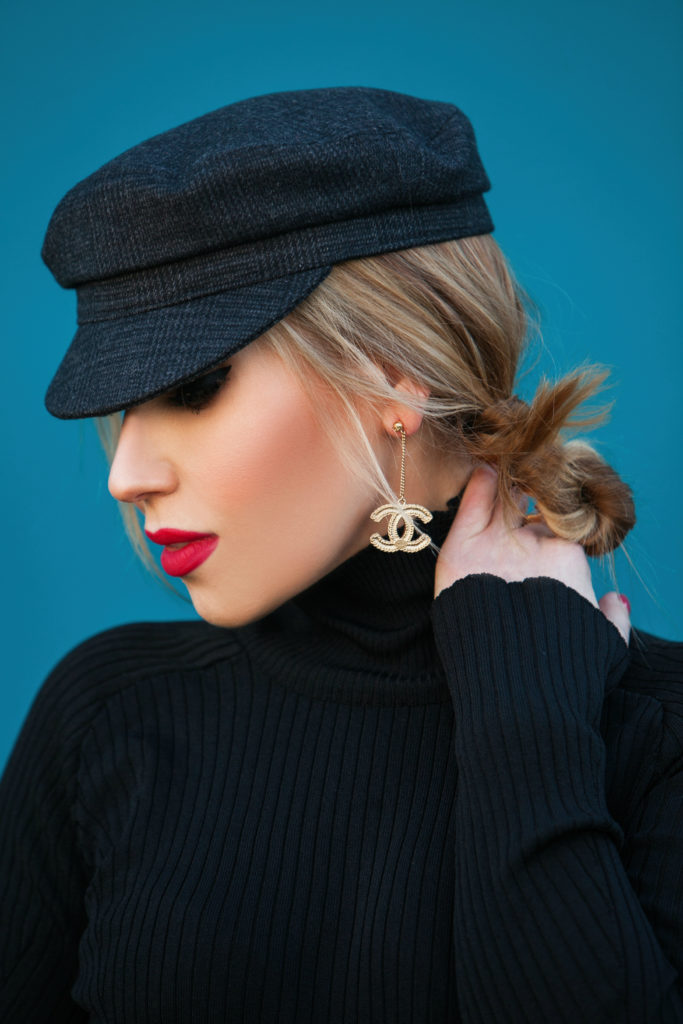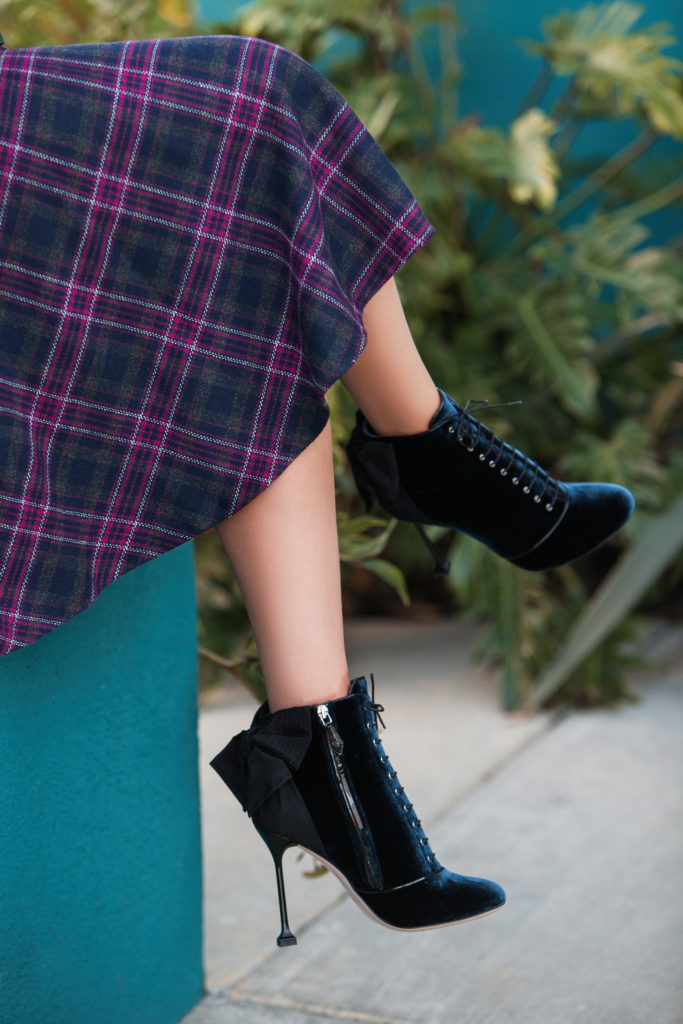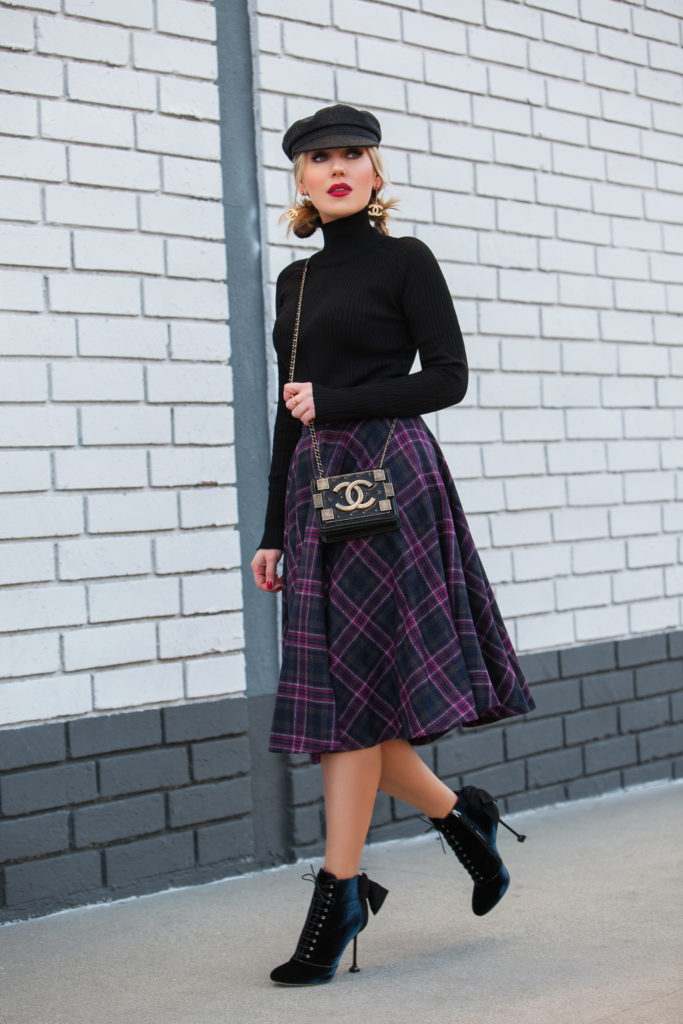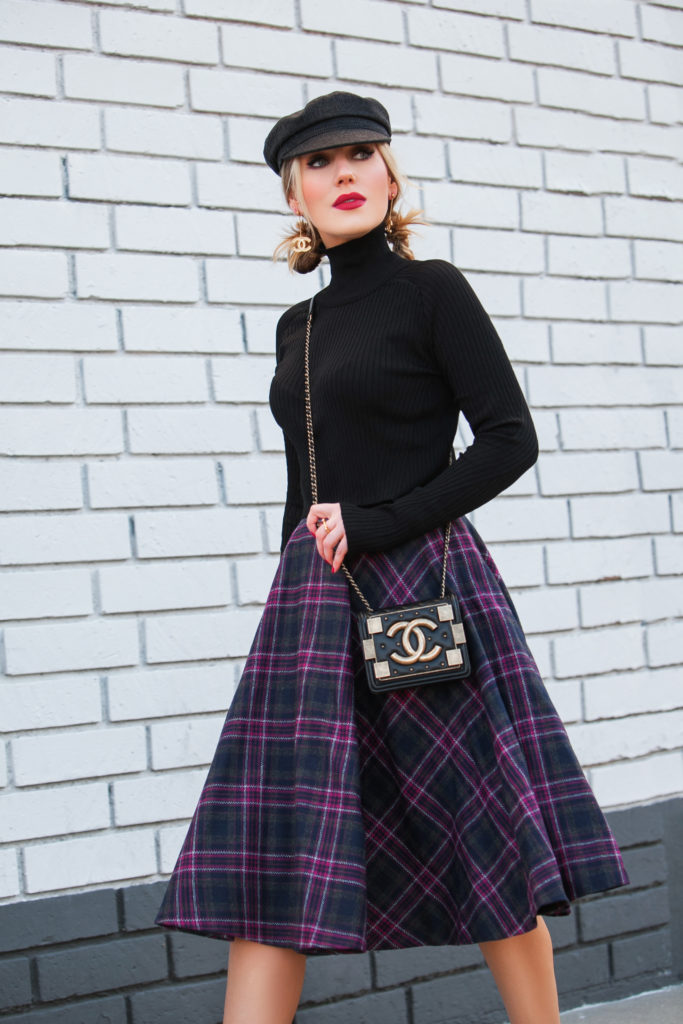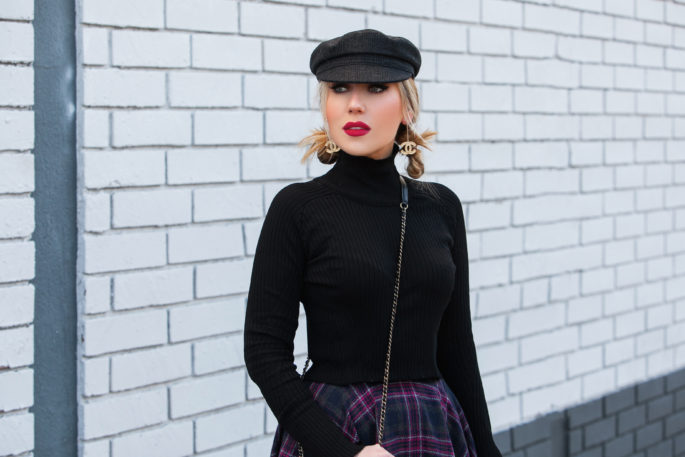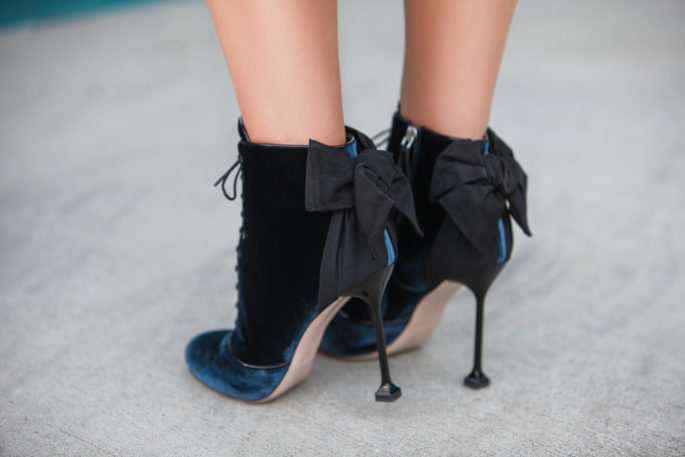 Skirt: MSGM similar 1 | 2 | 3 | 4
Knit: Zara similar 1 | 2 | 3
Bag and Earrings: Chanel
Boots: Miu Miu currently love 1 | 2 | 3
Hat: Isabel Marant 1 | 2
Lipstick: MAC in Ruby Woo
This particular pair of Miu Miu velvet stunners and a bunch of other items I already have put away as we head towards summer are giving me separation anxiety!
Plaid and Velvet are the trends that are definitely tricky to incorporate in warmer spring or summer months. But for those true fans, who love that pattern and material, don't give up just yet as you can definitely spot some pieces in lighter versions of those fabrics. Just look for them in more season appropriate styles like sandals or pumps when it comes to shoes.
Even though boots and layers might be missed, I am really looking forward to playing with some raffia accessories, off the shouldered frilly tops with printed skirts and romantic dresses. There is always upside to the change of season if you know where to look.
Photography by Mila Zvereva