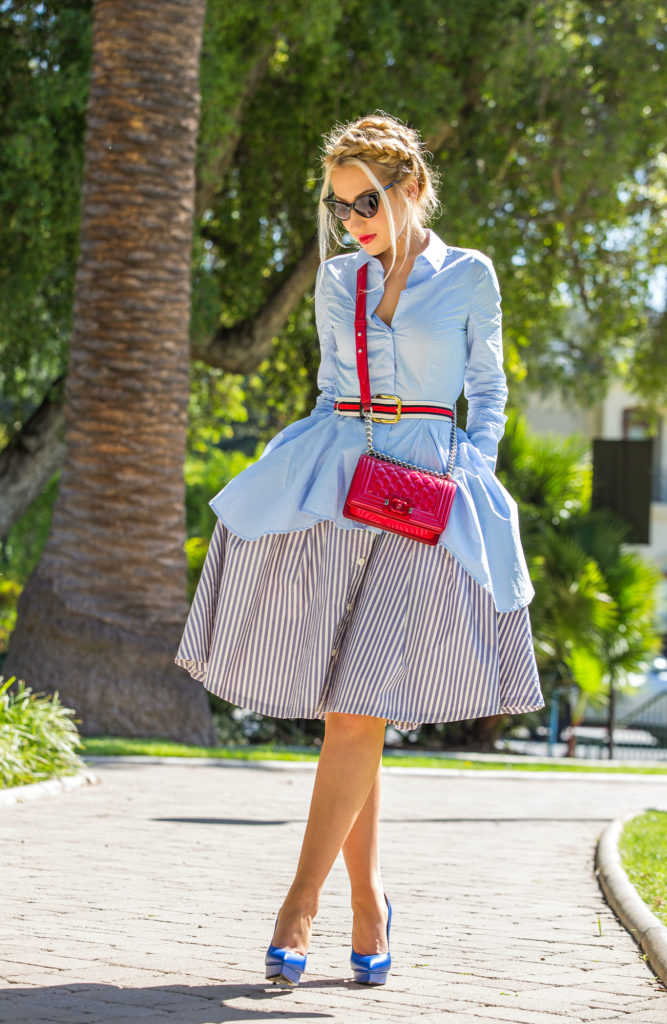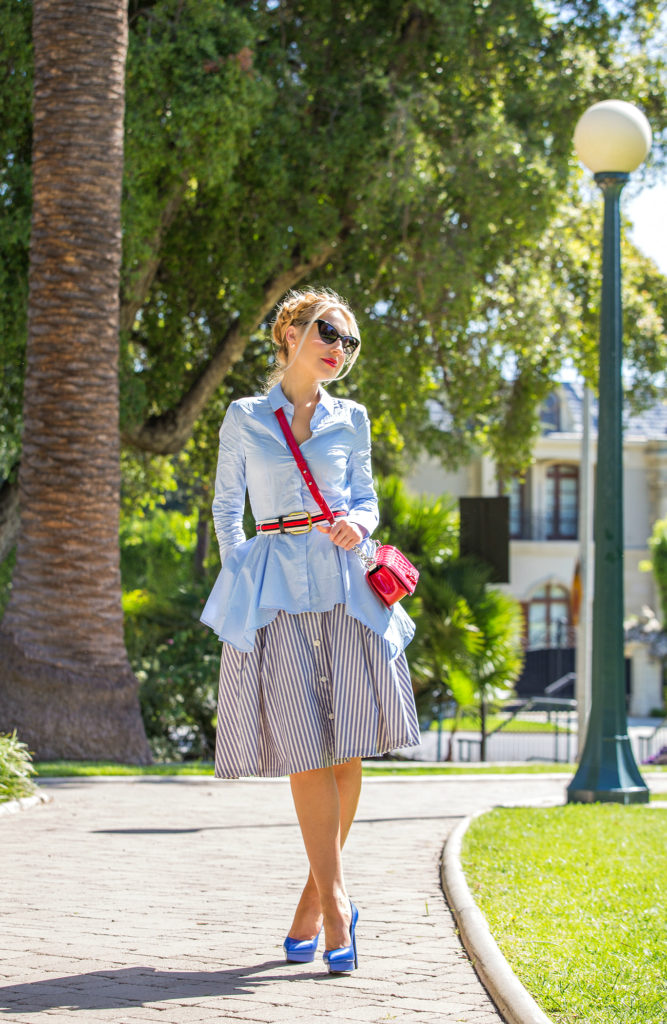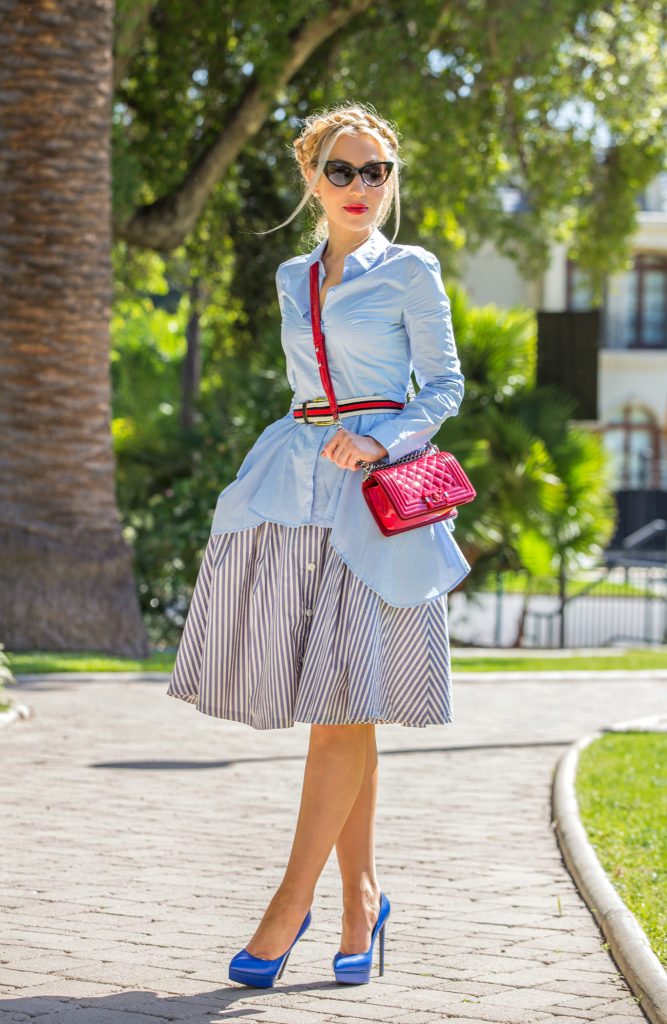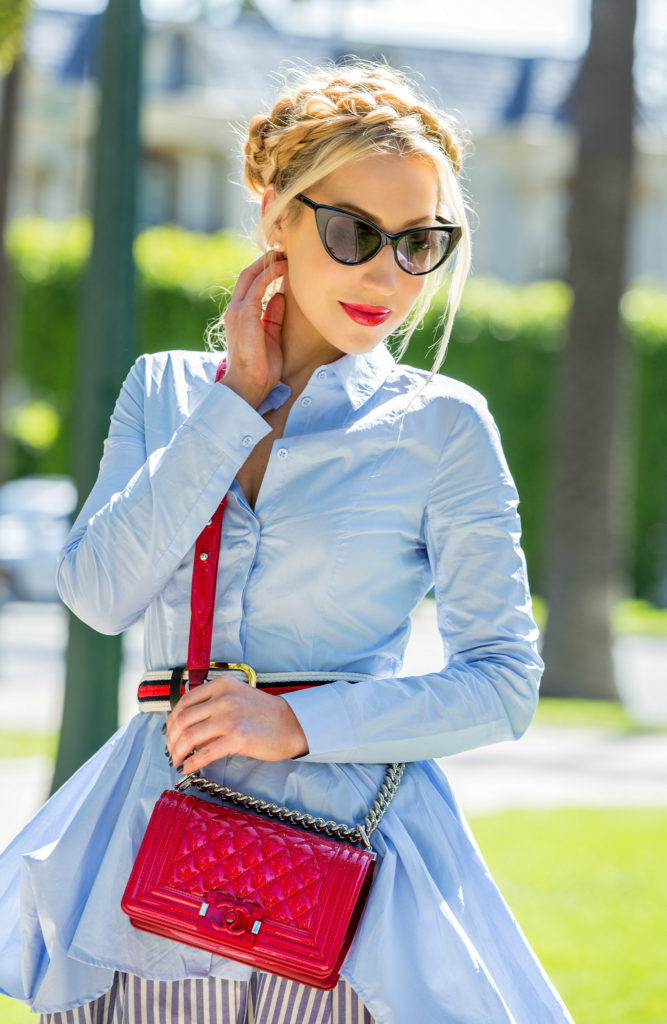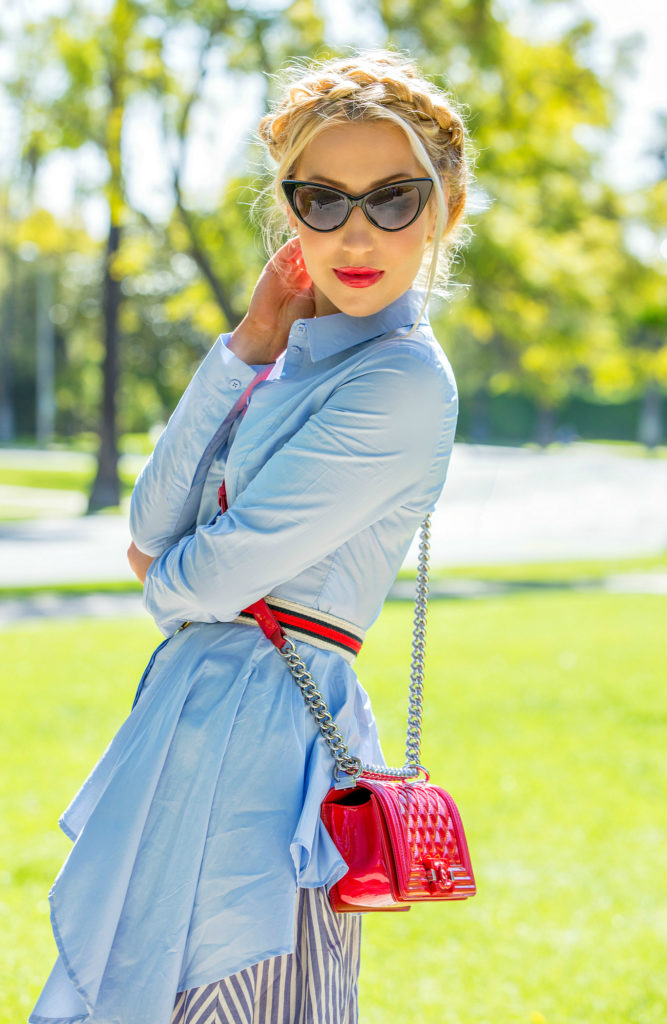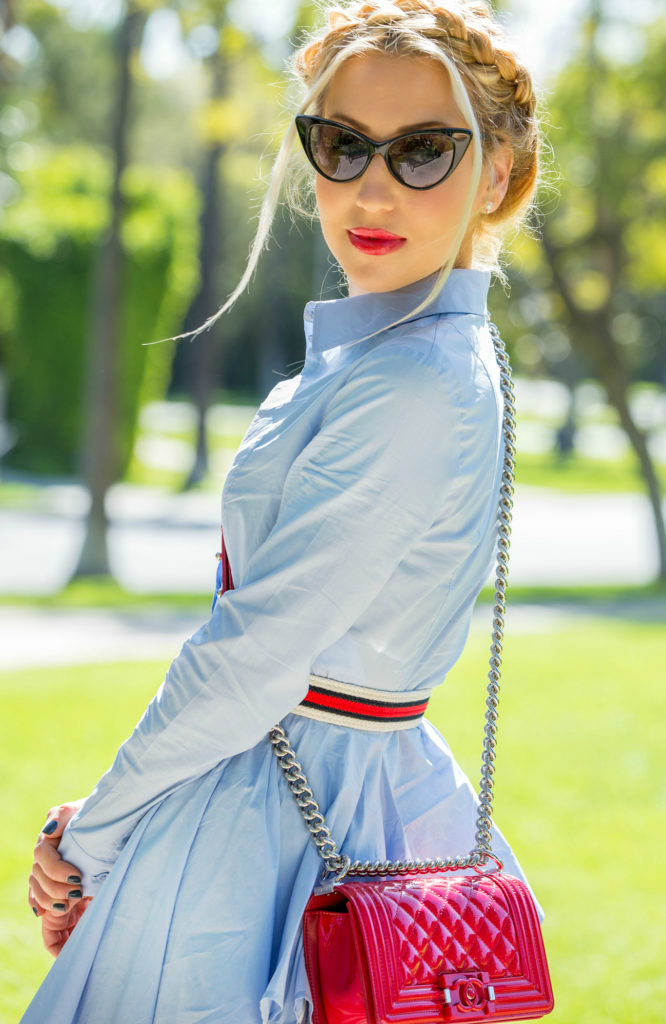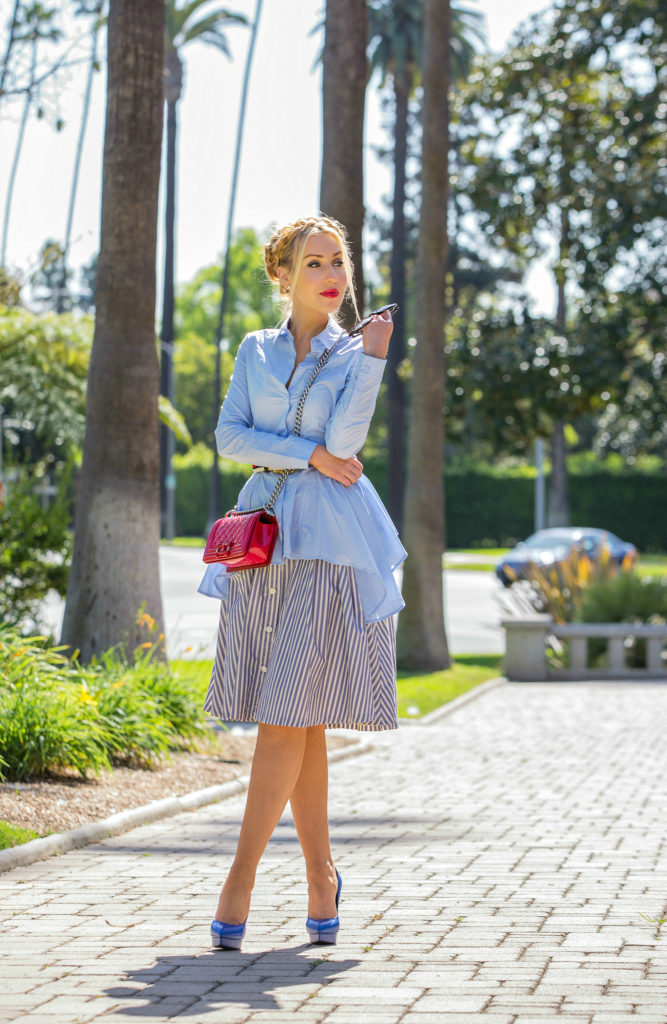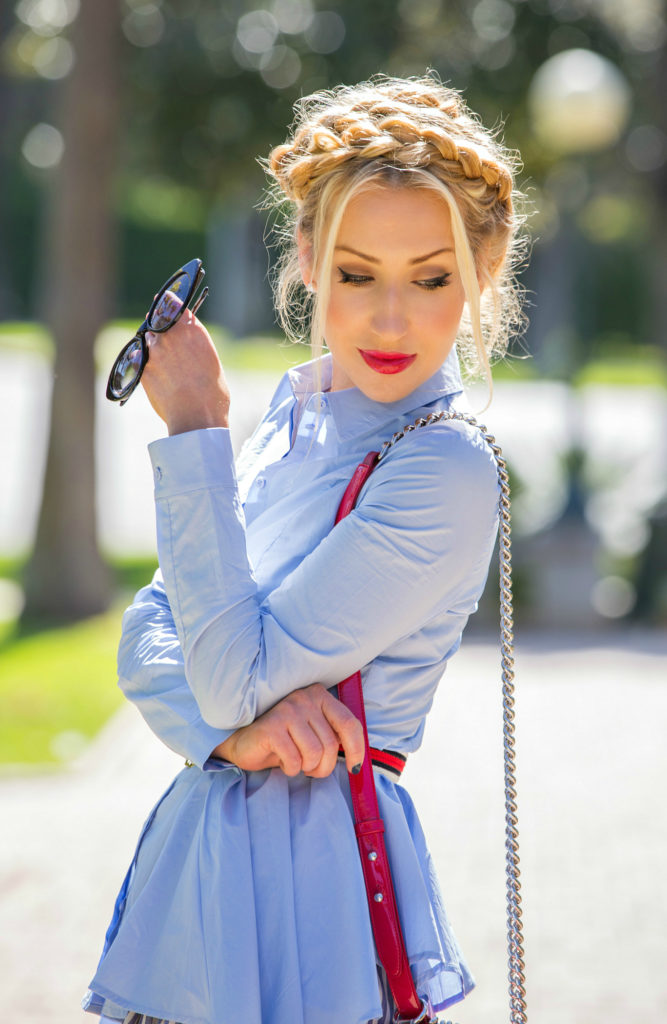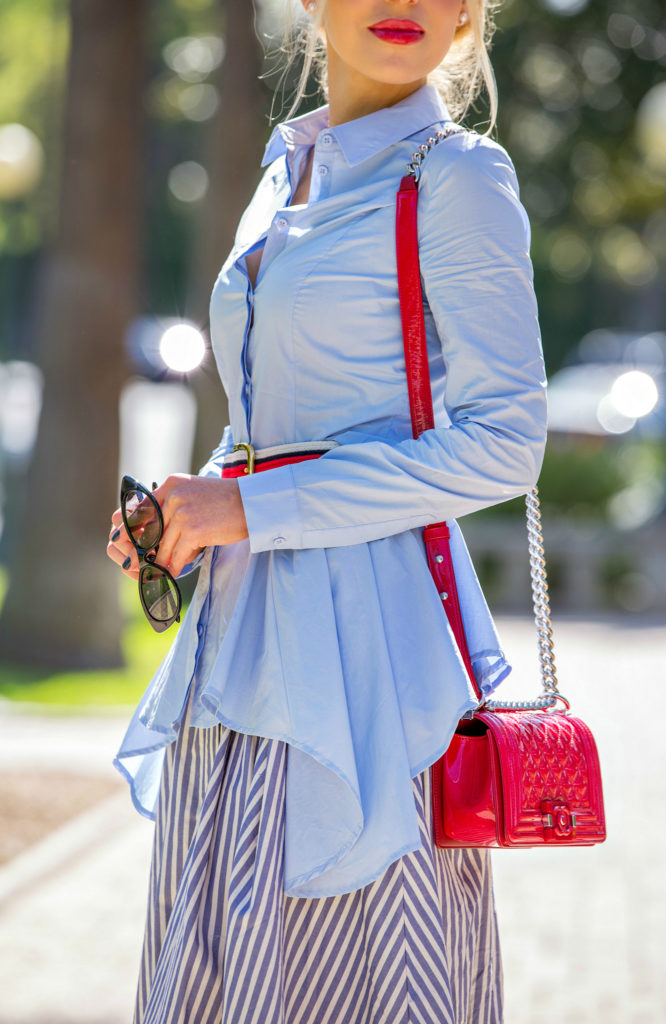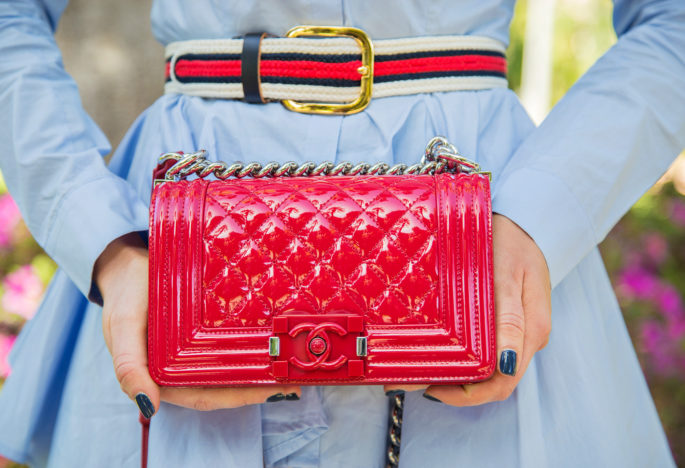 Shirt: H&M (similar) 1 | 2 | 3
Skirt: Zara (similar) 1 | 2 | 3
Pumps: Saint Laurent 1 | 2 | 3
Bag: Chanel (similar) 1 | 2 | 3
Belt: Marni
Sunglasses: Tom Ford 1 | 2
Lips: Chanel Rouge Gloss in Seduction 1
After 2.5 weeks of travel to Dubai and the Maldives, I am finally back to sunny LA weather.  There is nothing better than falling asleep in my own bed wearing my most comfortable pajamas while snuggling with my furry boy cat.  Also, although I love to try and experience different cuisines and local delicacies while traveling, I seem to always miss the fresh produce and my favorite places to eat in Southern California.

While away, I accumulated so much new content and material that I will be sharing in upcoming posts, so keep an eye out for those.
As for now, I am sharing this quirky, somewhat nautical look for spring where I braided my hair into plaits to give it a fresh, carefree touch.  As for the color combination – blue, red and white always easily work together where you can just play with the staples or add a little twist to the classic color scheme, creating a different mood each time.