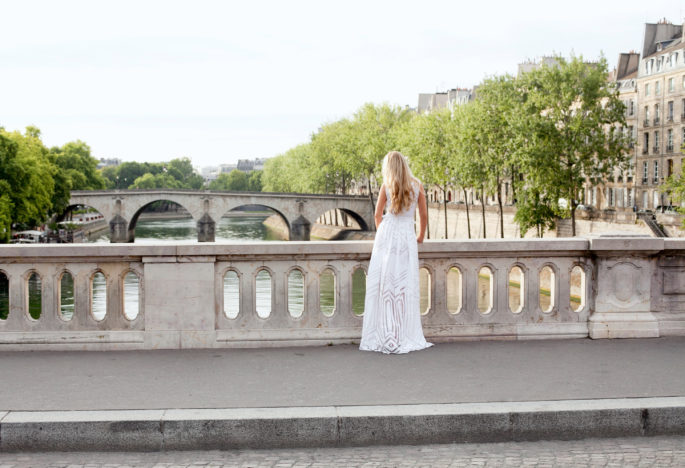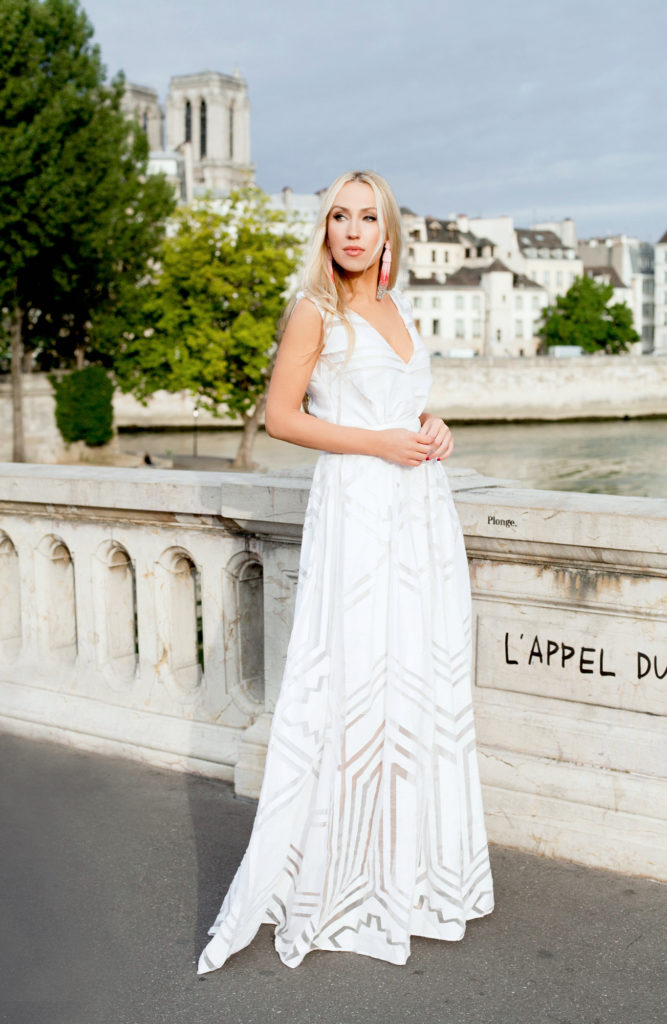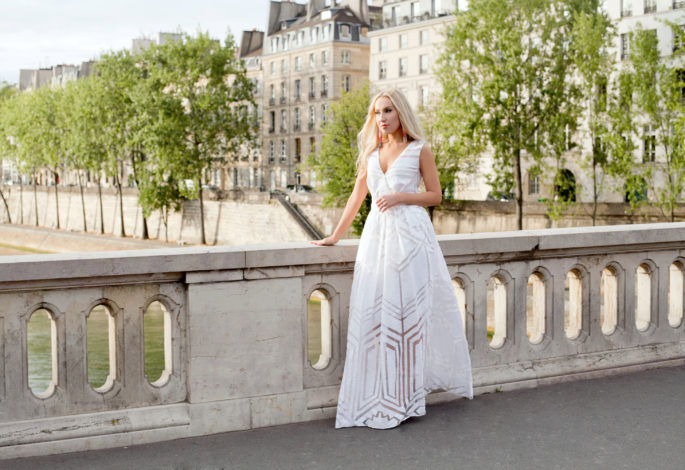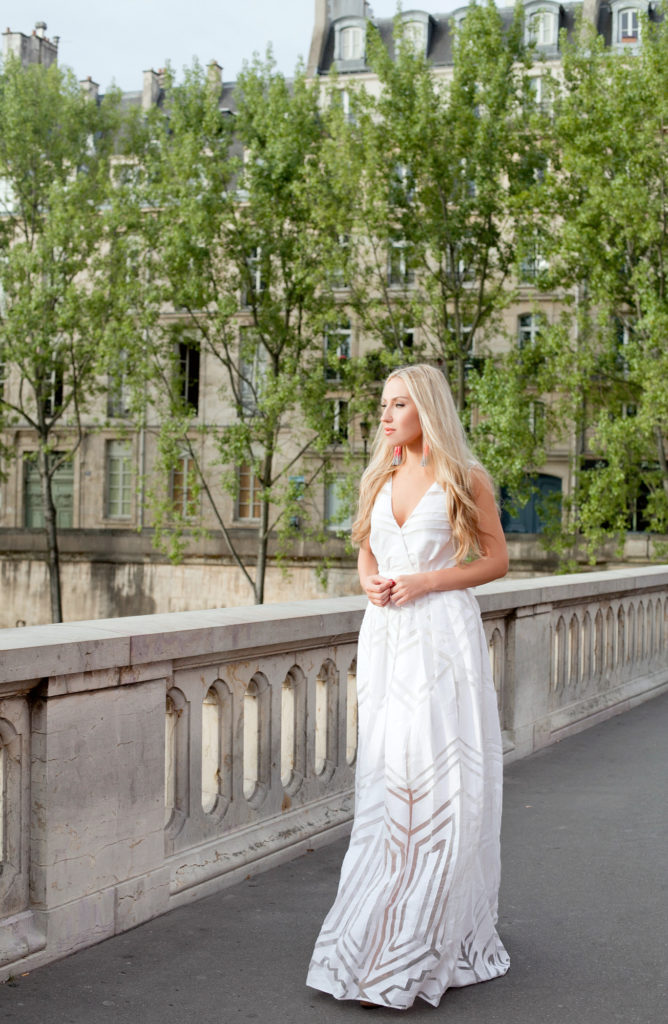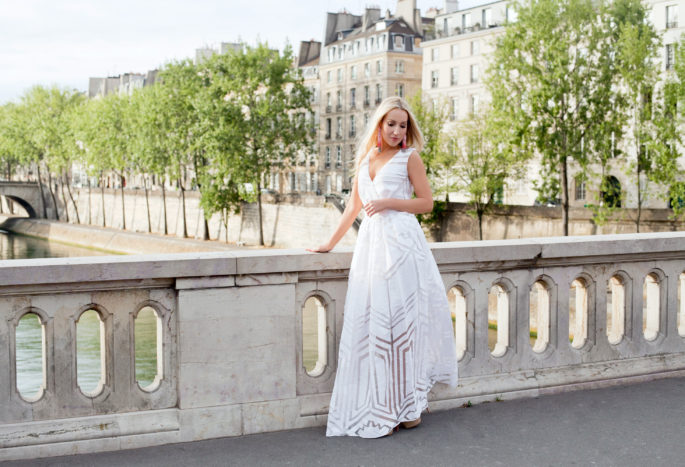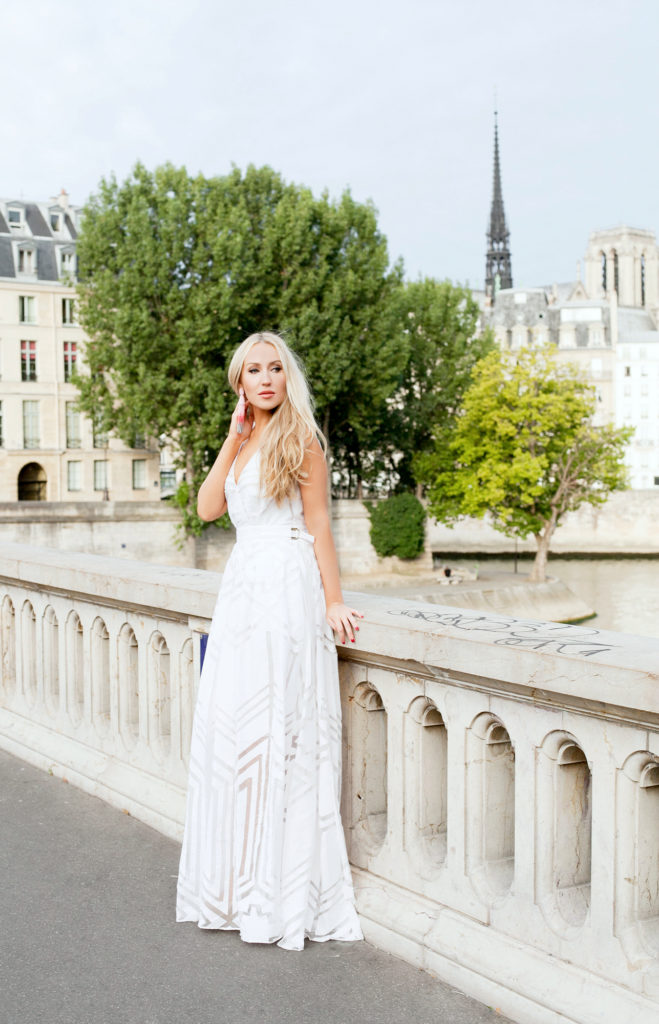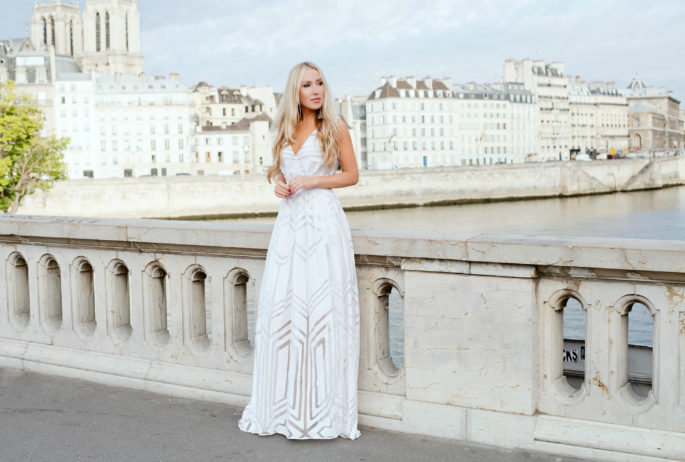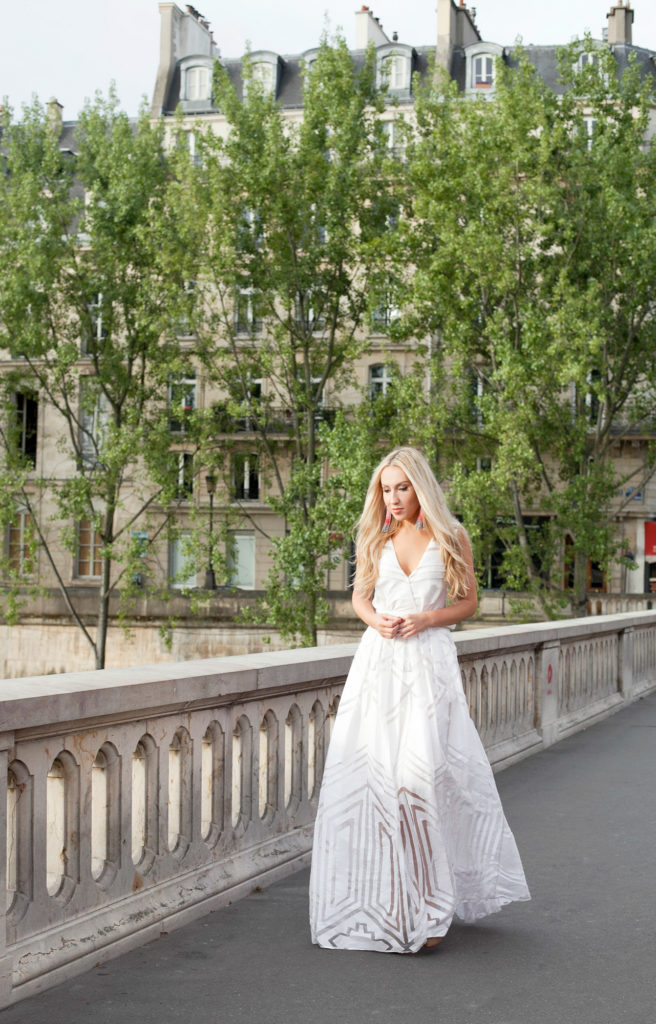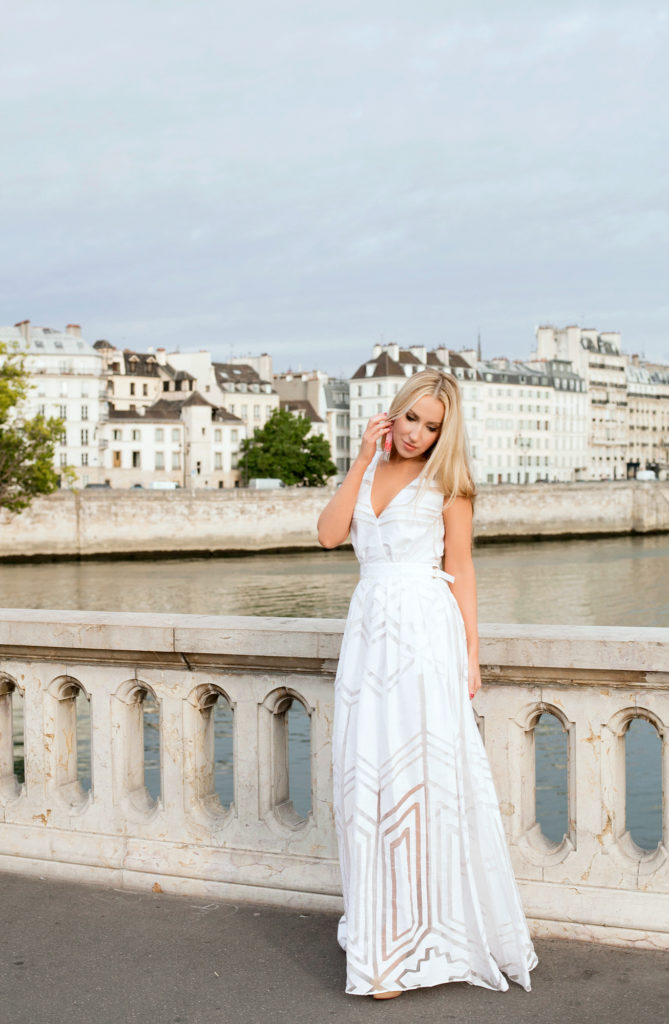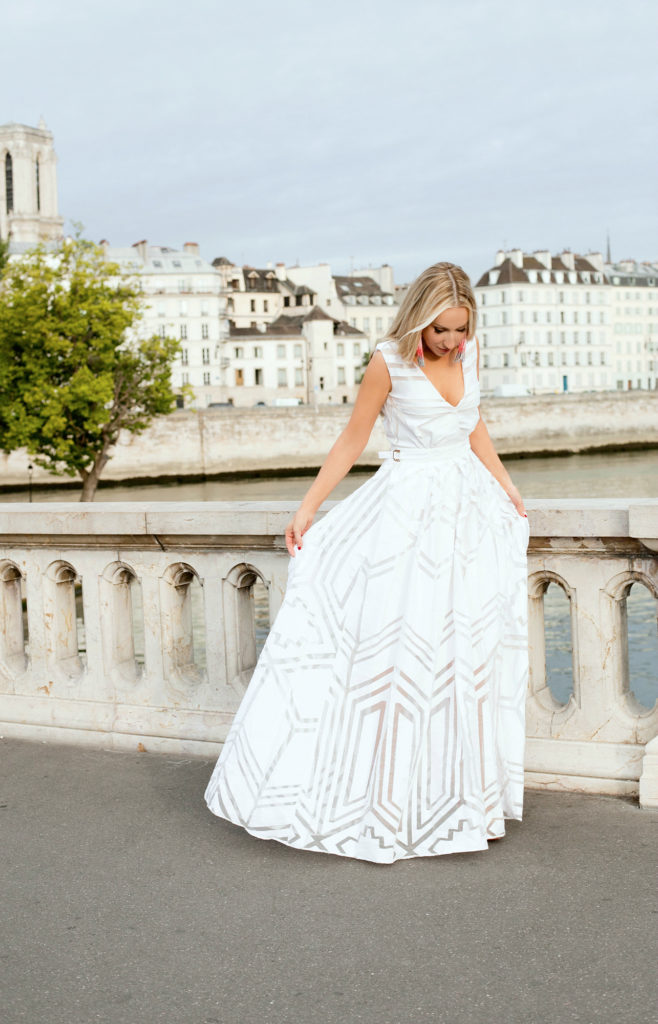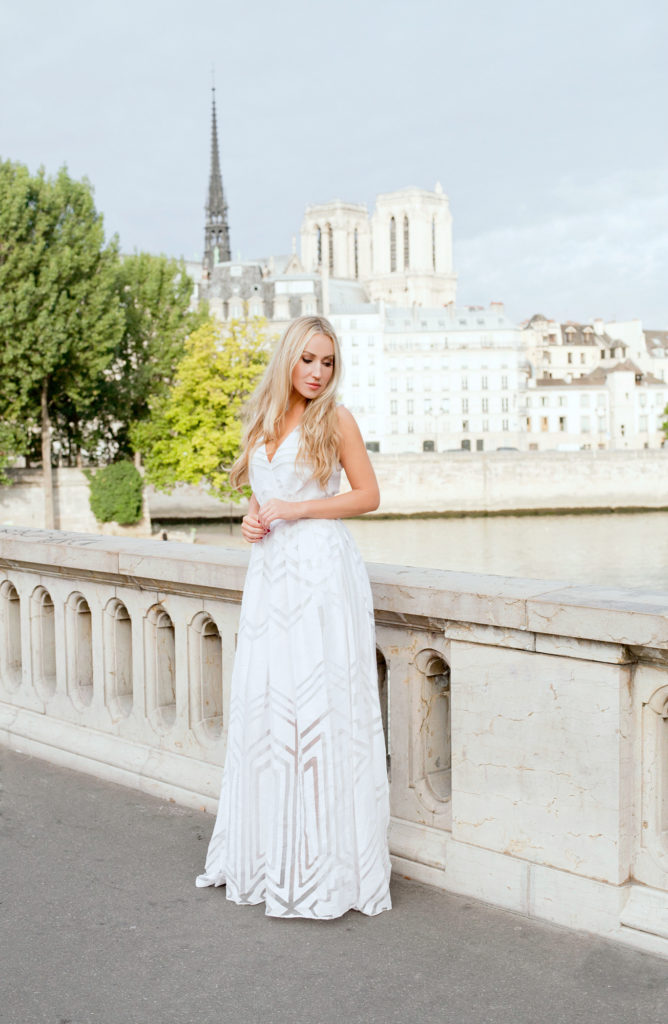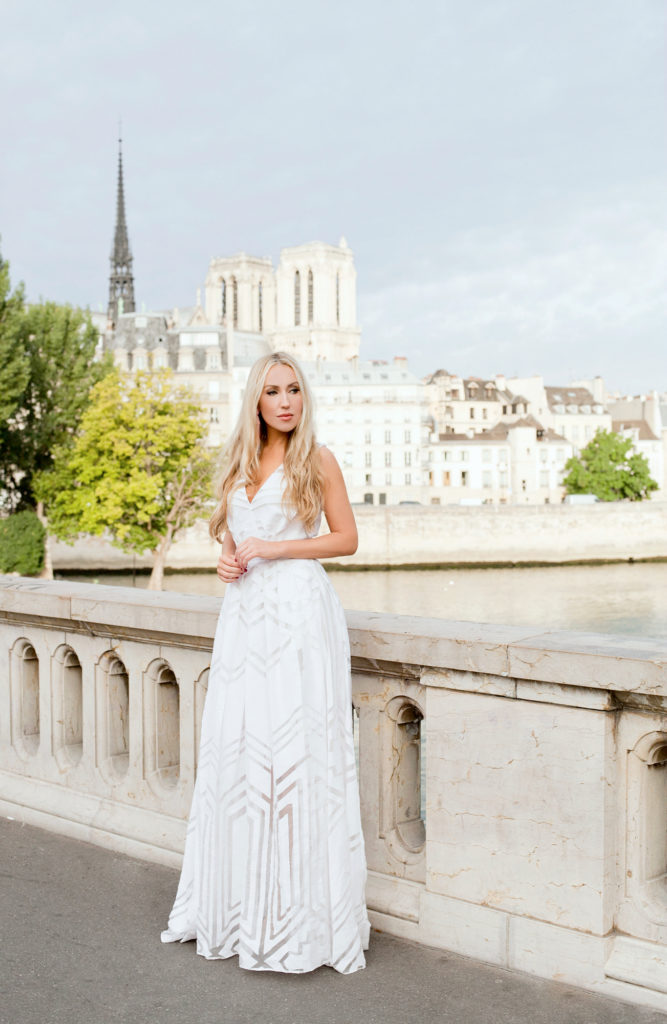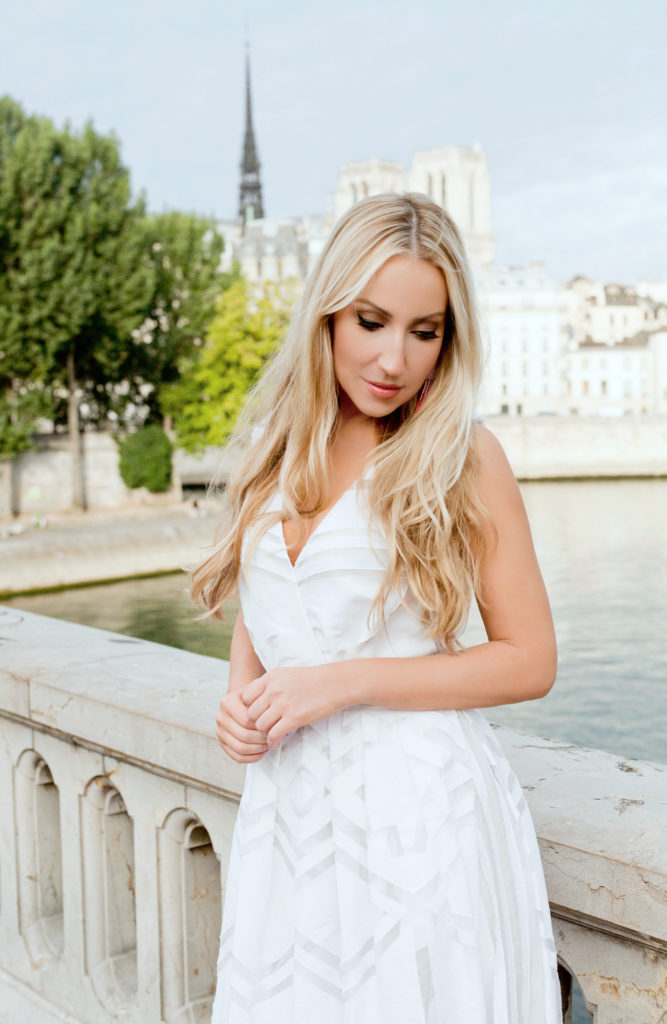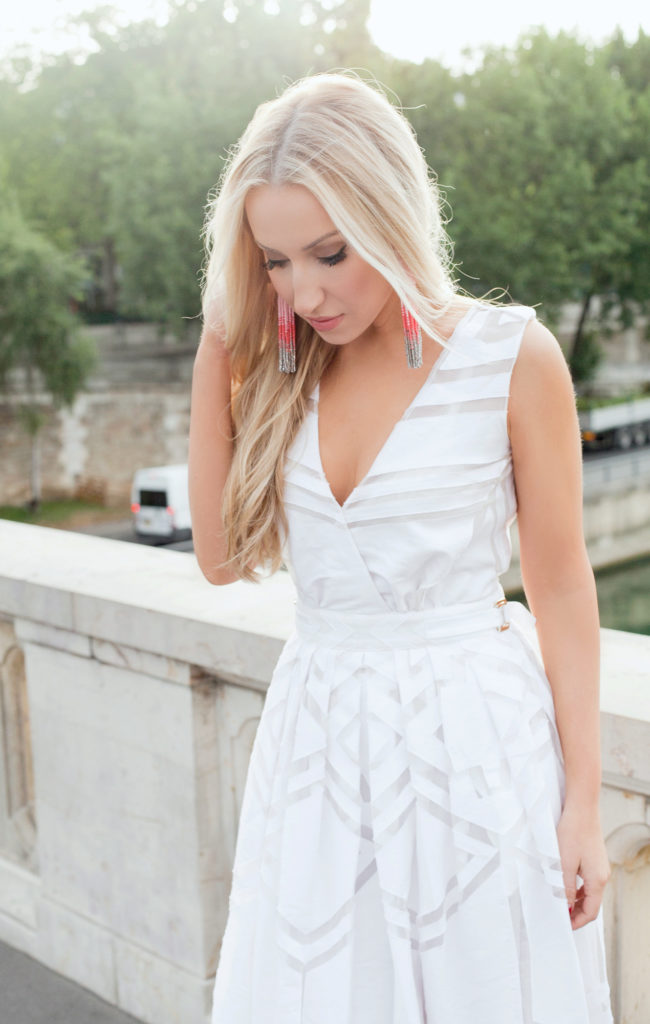 Dress: Zuhair Murad (sold out) my current gown favorites 1 | 2 | 3 | 4 | 5
Earrings: Oscar de la Renta 1 | 2 | 3 | 4
Lips: Dior Addict Fluid Stick in Mirage
Oh Paris, I just saw you a few weeks ago and it already seems like it's been awhile. Well, lets just enjoy another glimpse of Paris today because you can never have too much of it, am I right? Also, I am extremely delighted to share with you this particular shoot with my dear Hana since this whole airy and light picture resonates well with me I think, with my personality and the way I like to see my own City of Lights: soft, bright and romantic.
As for the look, I thought this Zuhair Murad creation was just perfect. Every one of his creations gets a major wow factor and often makes an appearance on the red carpet,  but for me personally, I always like my masterpieces to have a wearable attribute to them and to be able to be transformed into a different look later on.
This particular dress has that statement look to it that grabs everybody's attention, but it's also quite functional and can be easily reworn for so many different occasions in the future. It's a statement dress that has pretty clean lines and it's not too complicated details wise, so can be easily accessorized up or down for future looks.
Photographer: Hana Predajnianska