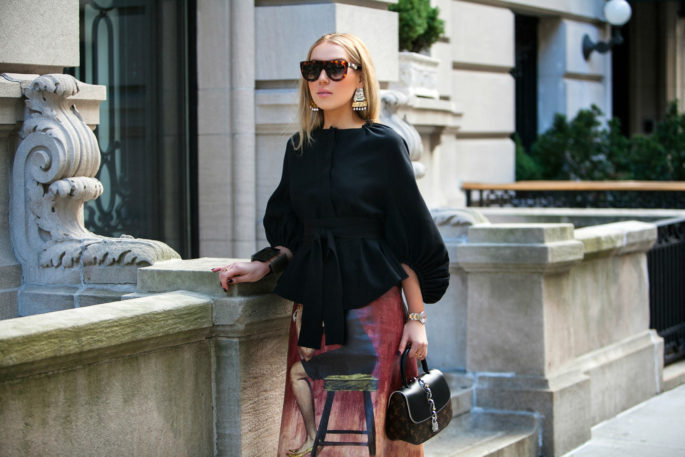 Prada's FW17 collection was definitely a winner for me. The obvious influence of the 60s and 70s is just too good not to fall for. And I can't help but applaud Ms. Muiccia again for her originality and tremendous talent.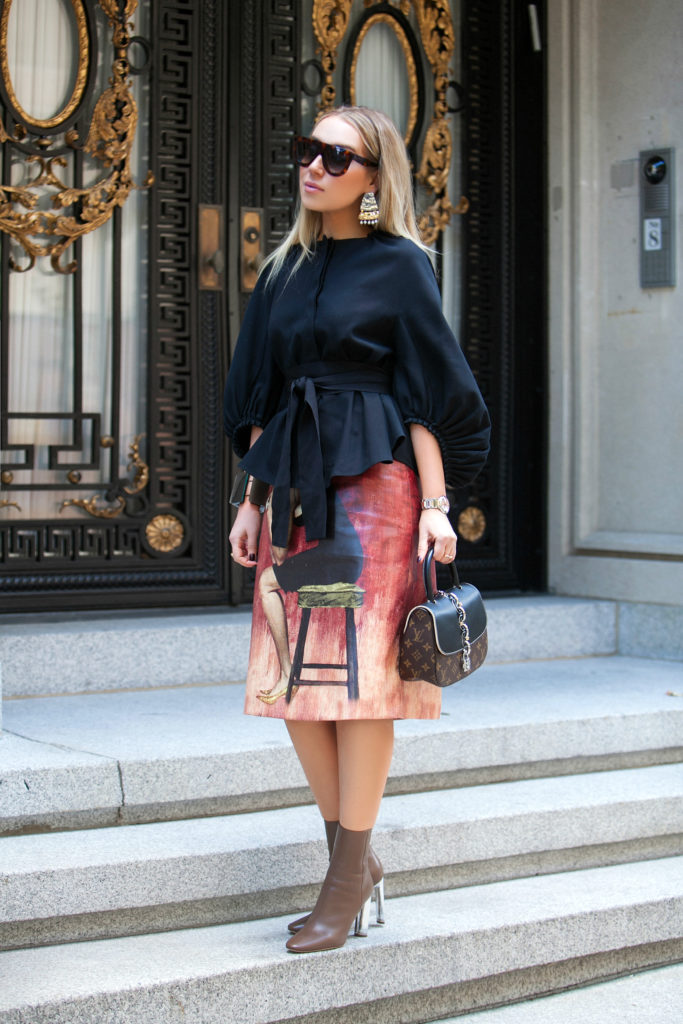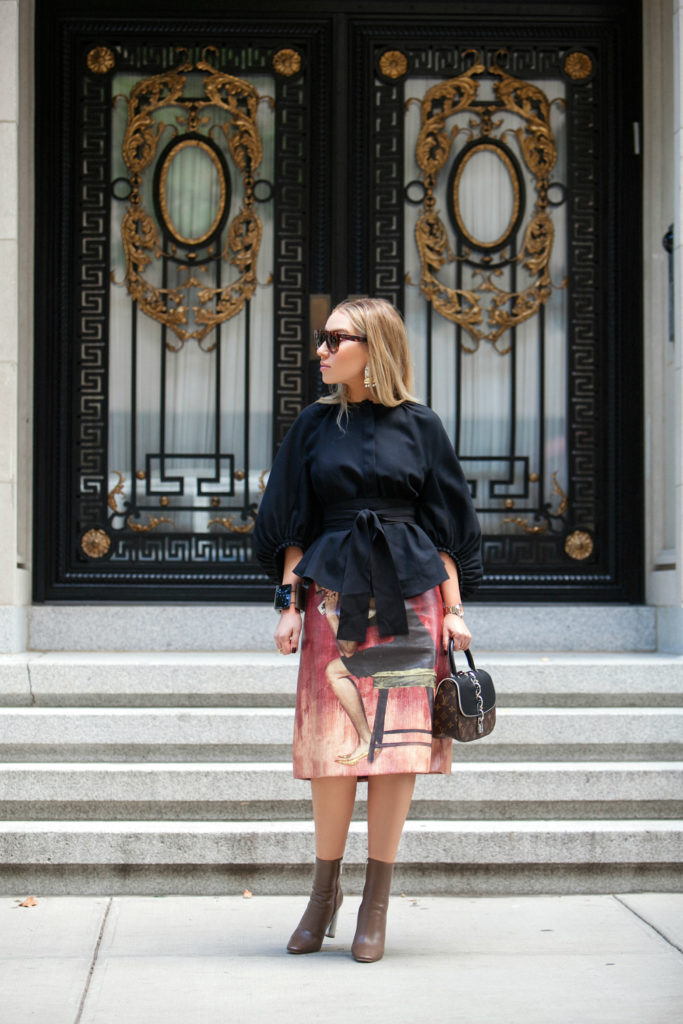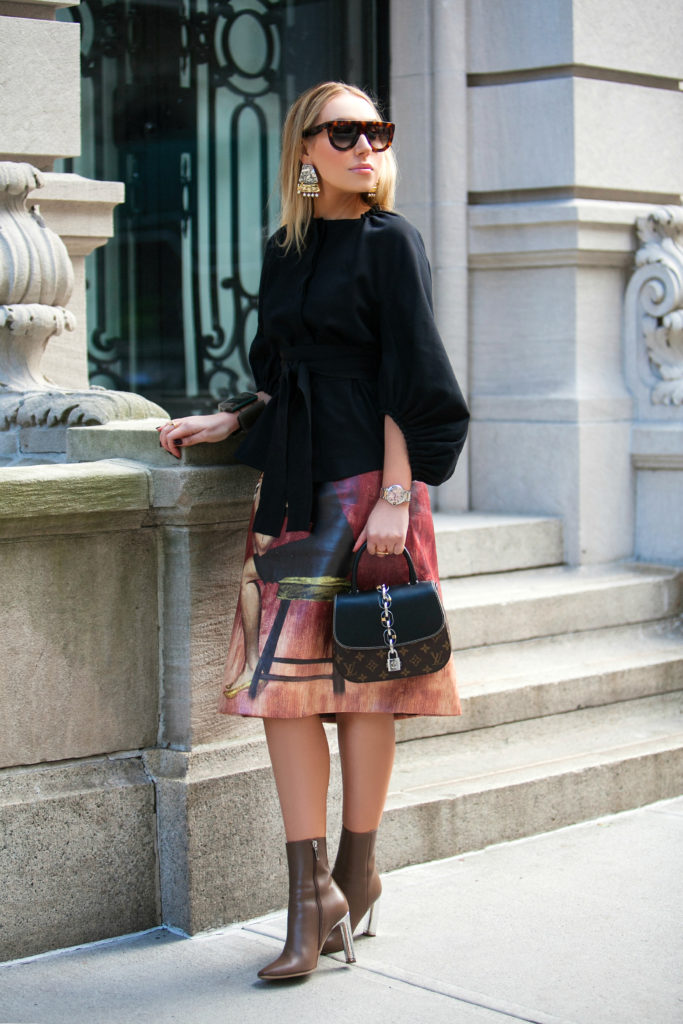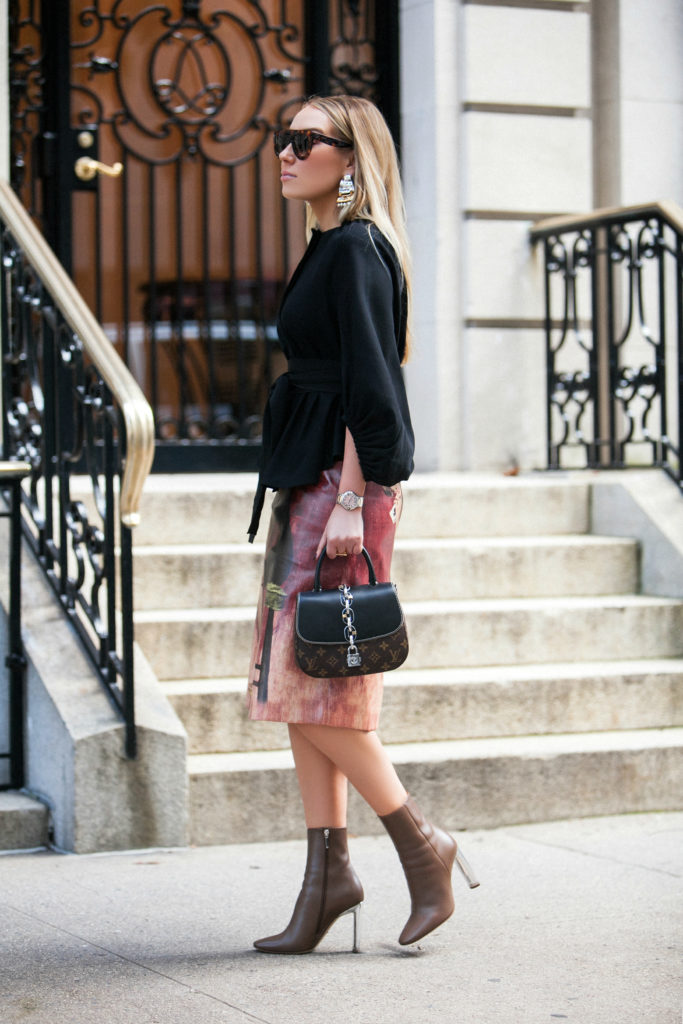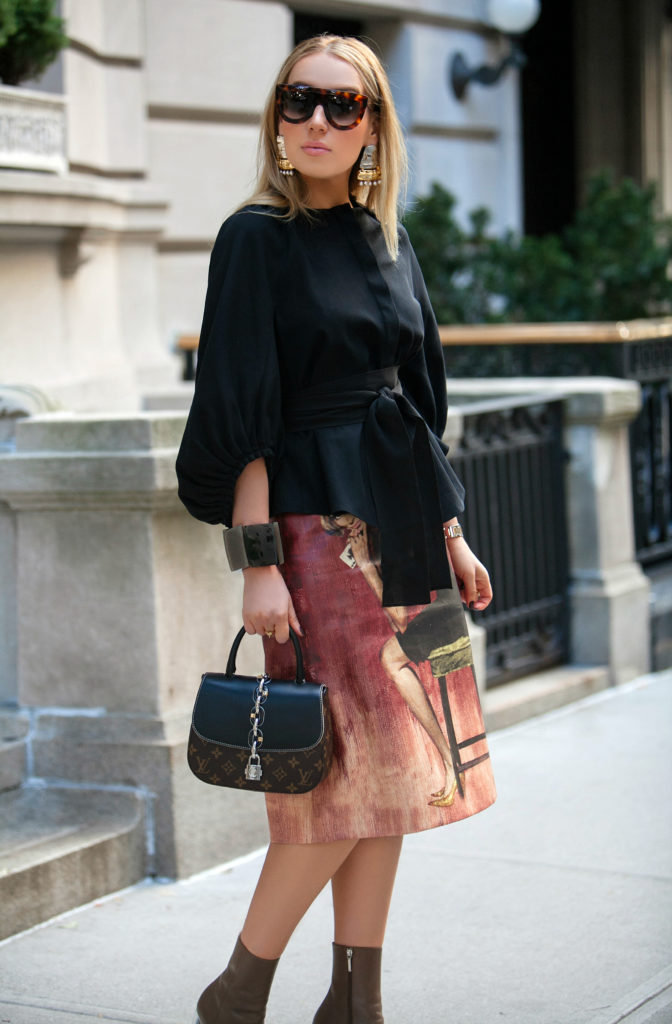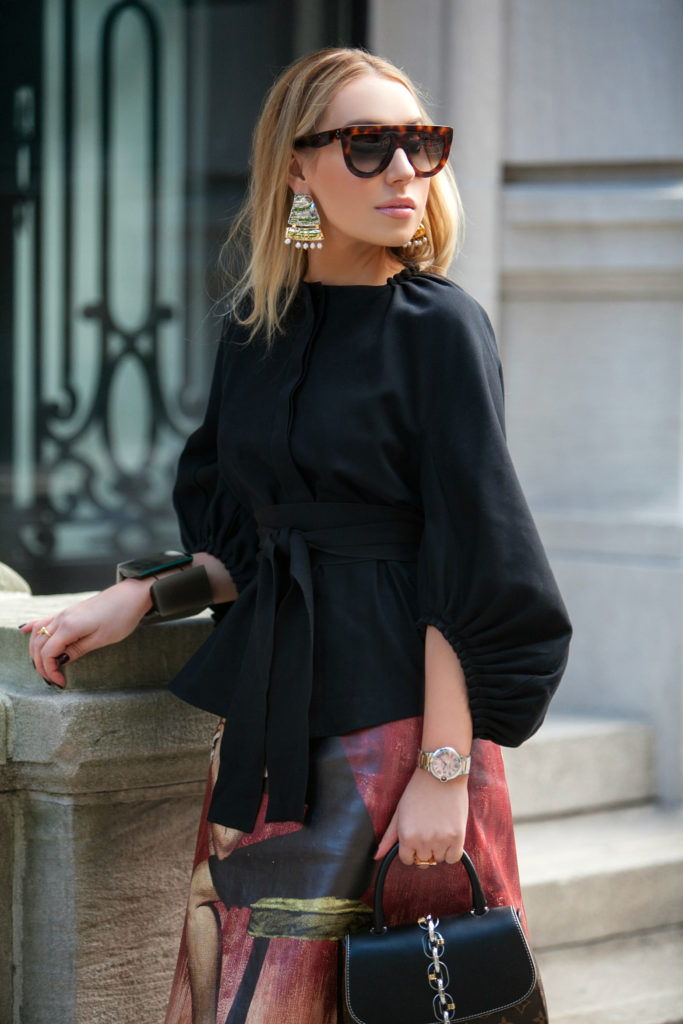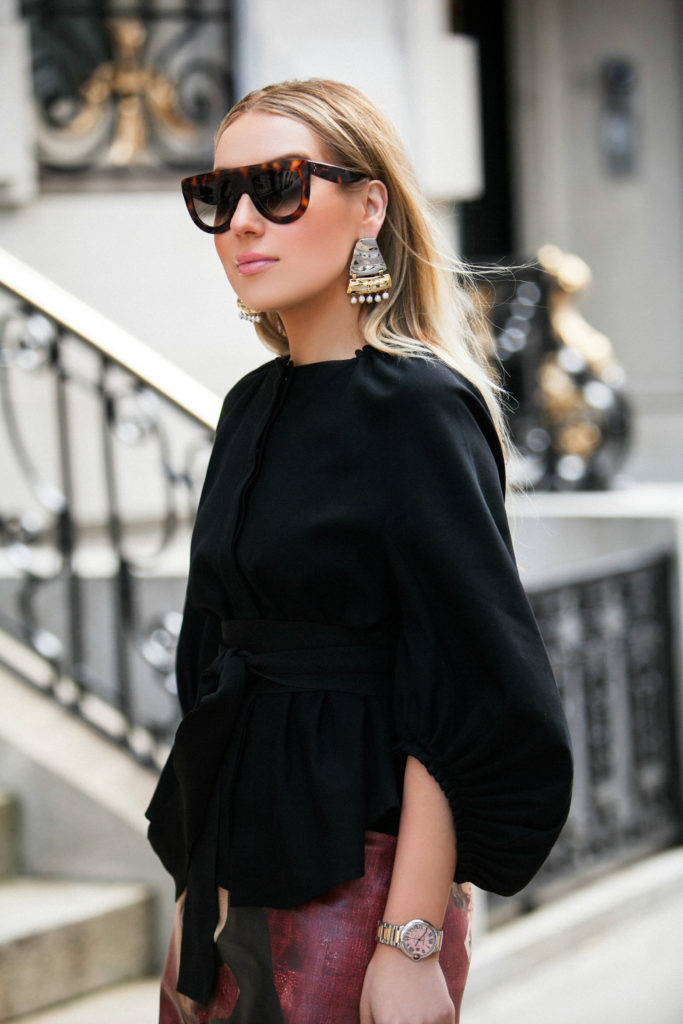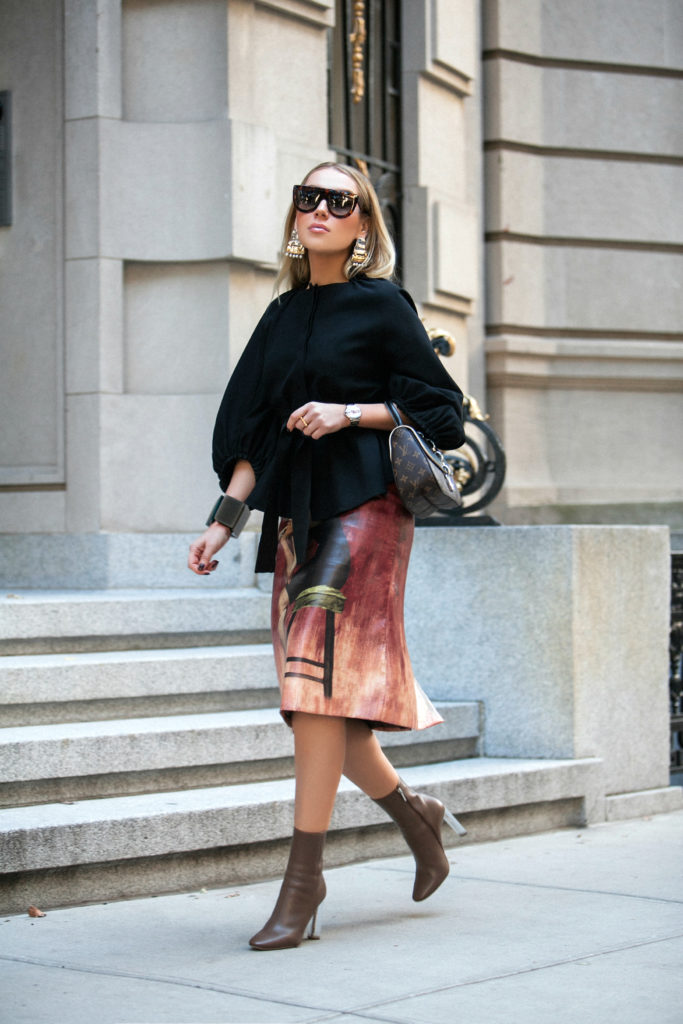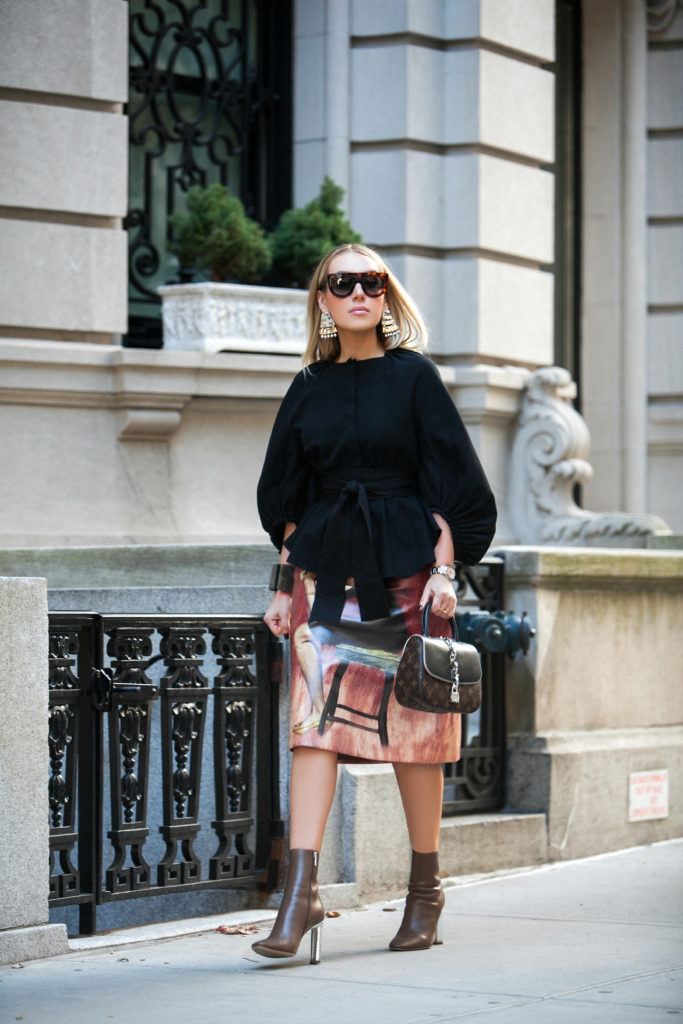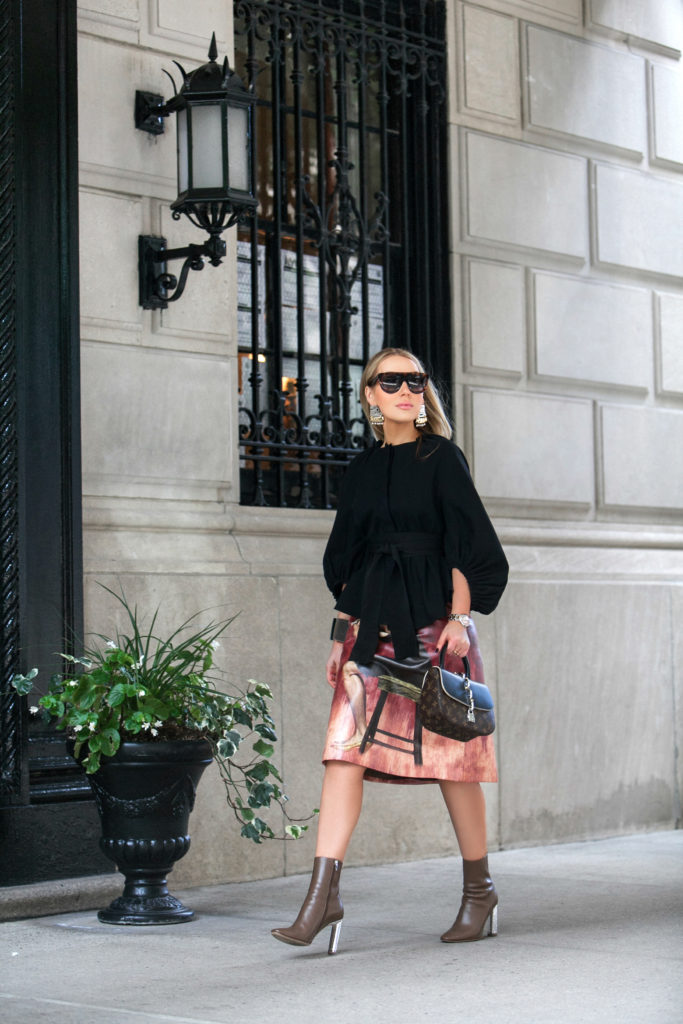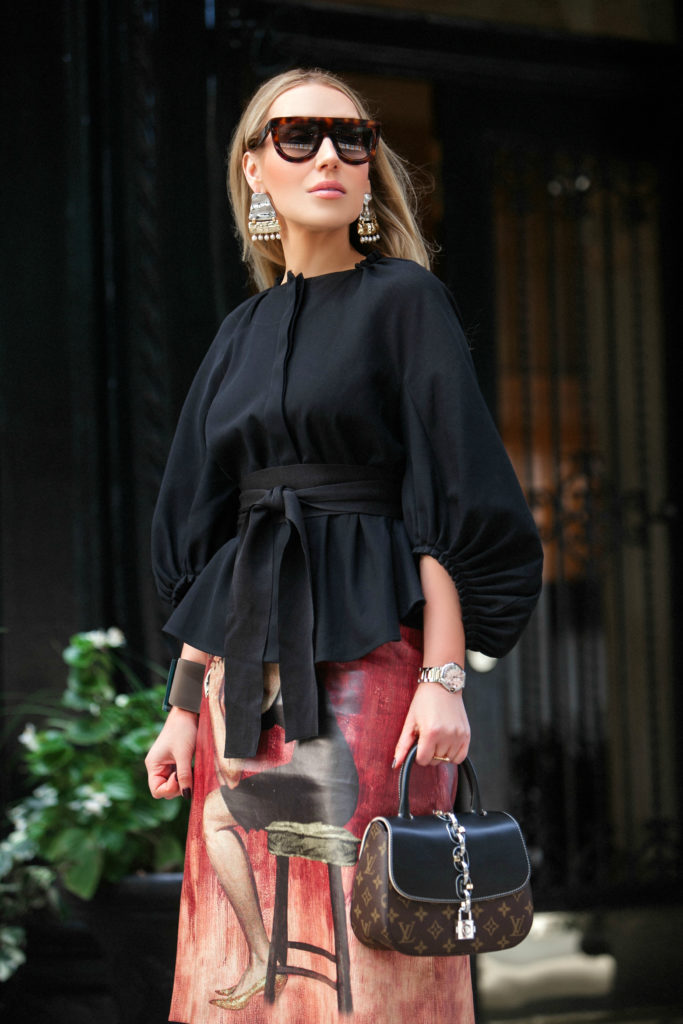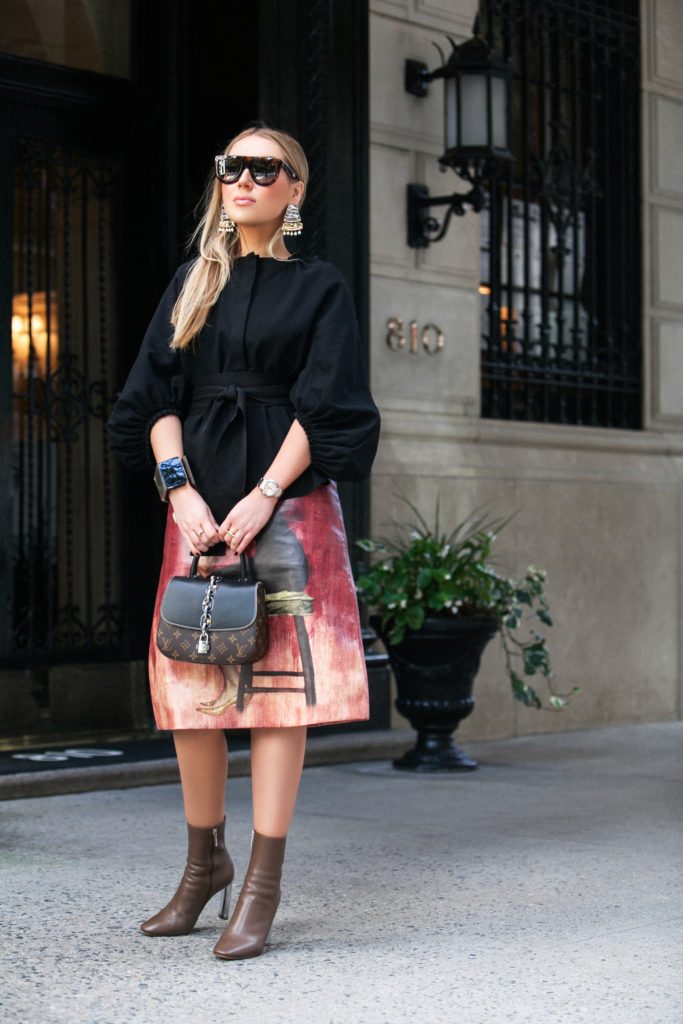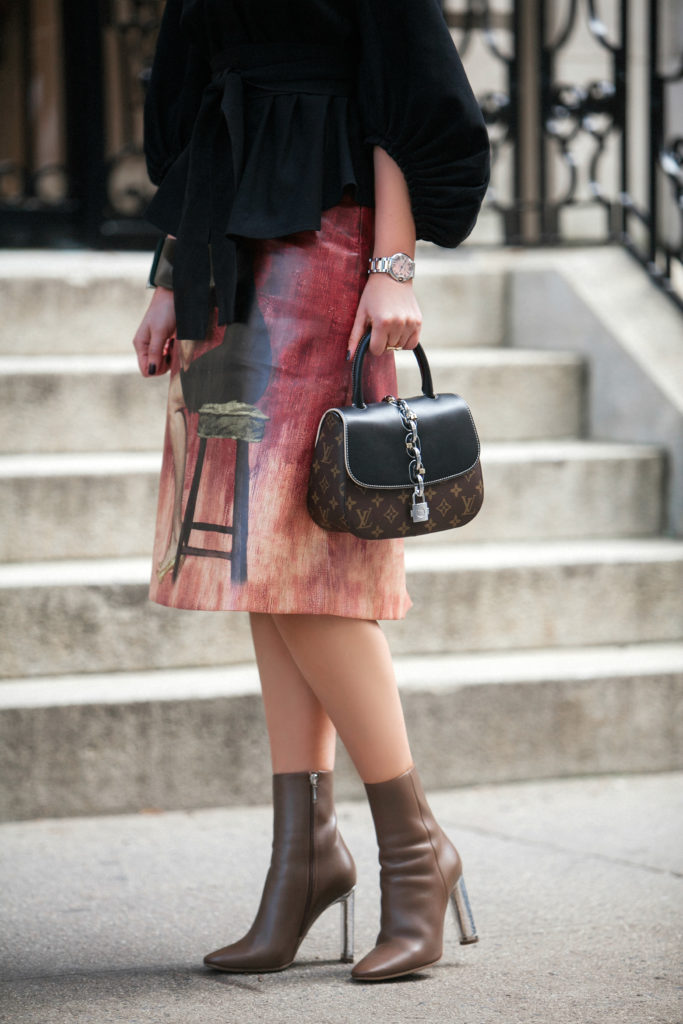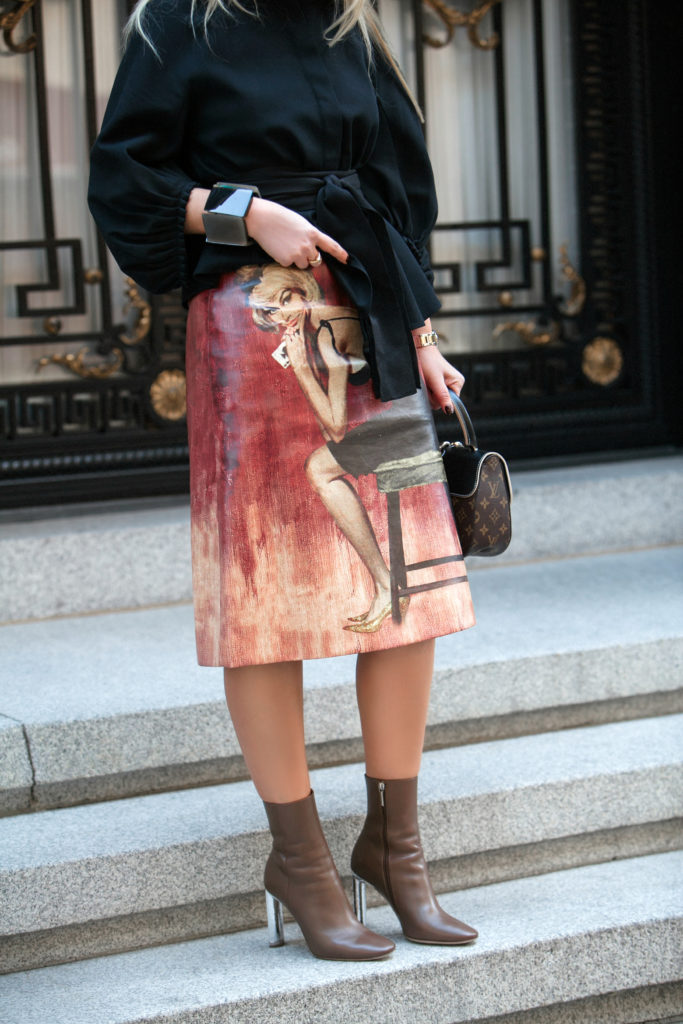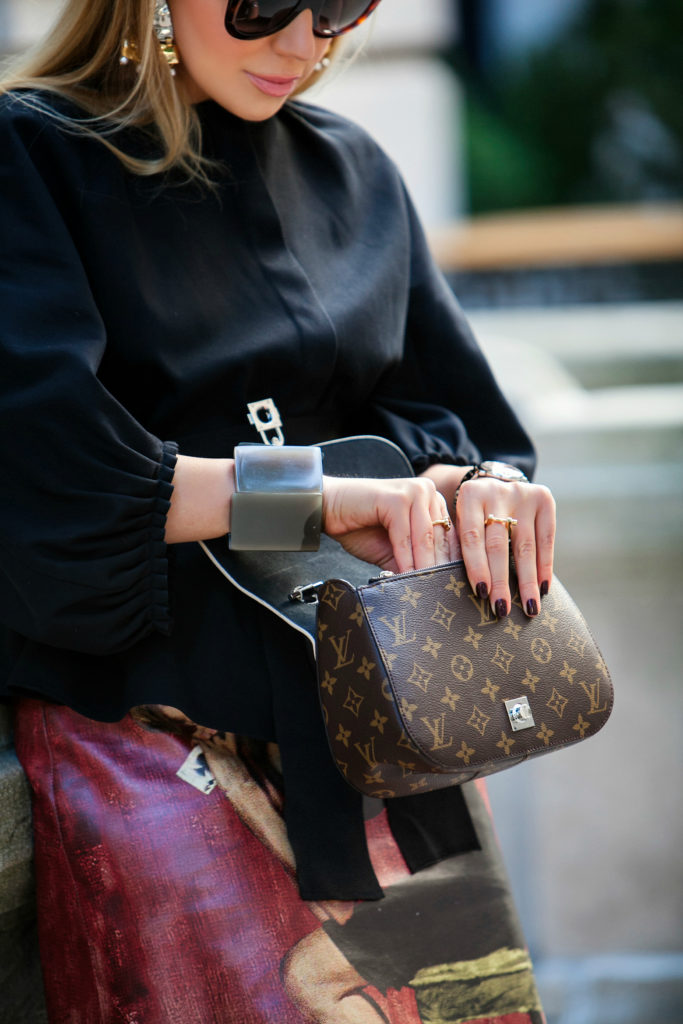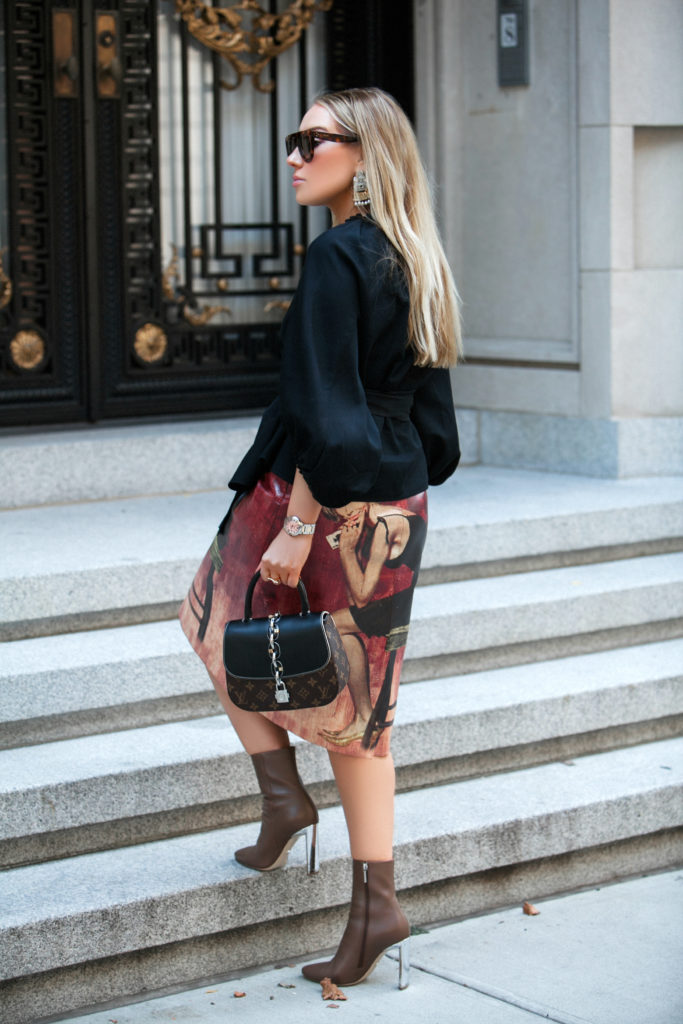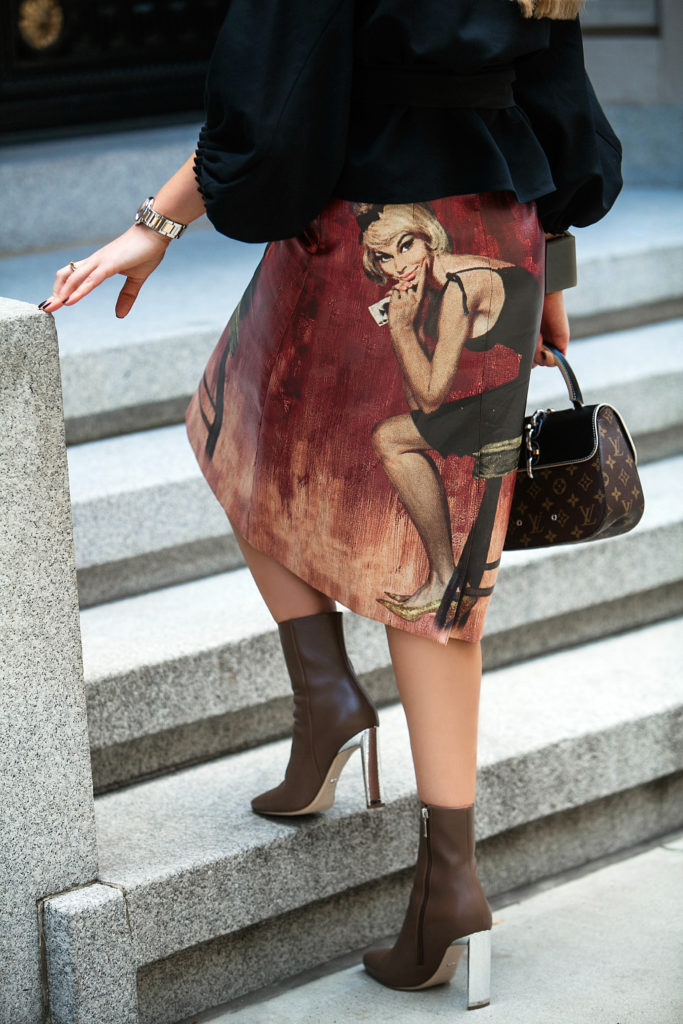 Skirt: Prada 1 | 2 | 3
Jacket: Salvatore Ferragamo similar 1 | 2 | 3
Bag: Louis Vuitton
Boots: Dior also 1 | 2
Sunglasses: Celine 1 | 2 | 3
Earrings: Loewe 1  | 2
Lips: MAC with Buxom
How could you not fall in love with corduroy baker boy caps, colorful feathers living on garments and all types of sandals, intricate embroideries of the knit pieces and studded embellishments giving new life to classic coats and jackets.
But the best part of it for me were the featured poster girl prints adorning skirts, tops and dresses. Robert E. McGinnis, who's work was published and featured on many book covers and magazines in the 60's including media for Barbarella, James Bond and Breakfast at Tiffany's, was commissioned to create the prints for the collection. 
If you are like me and the collection did steal a piece of you heart, I would fully recommend skipping a few mass market shopping trips and invest in your favorite piece and enjoy a timeless work of Prada art for years to come. Plus, sales and seasonal promotions are just around the corner making the opportunity to splurge even more convincing! 
SaveSave
SaveSave
SaveSave
SaveSave
SaveSave
SaveSave
SaveSave
SaveSave
SaveSave
SaveSave