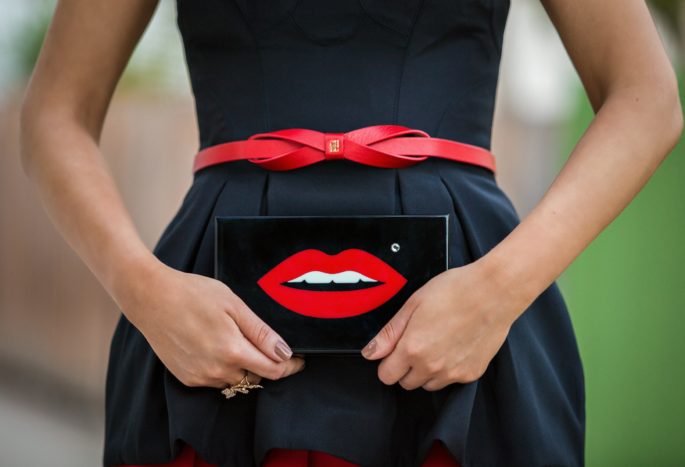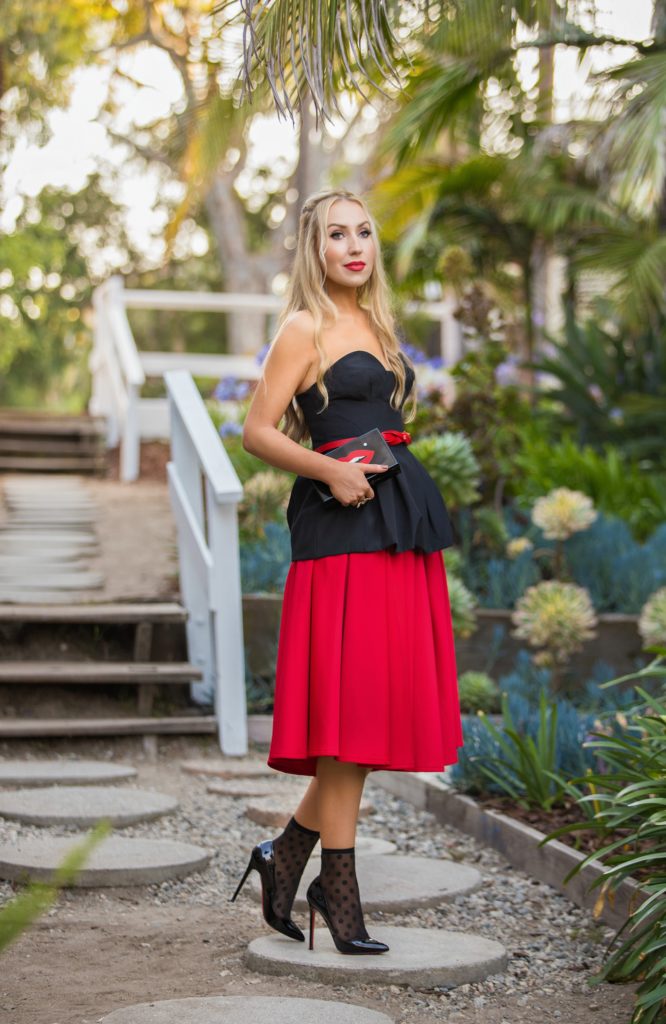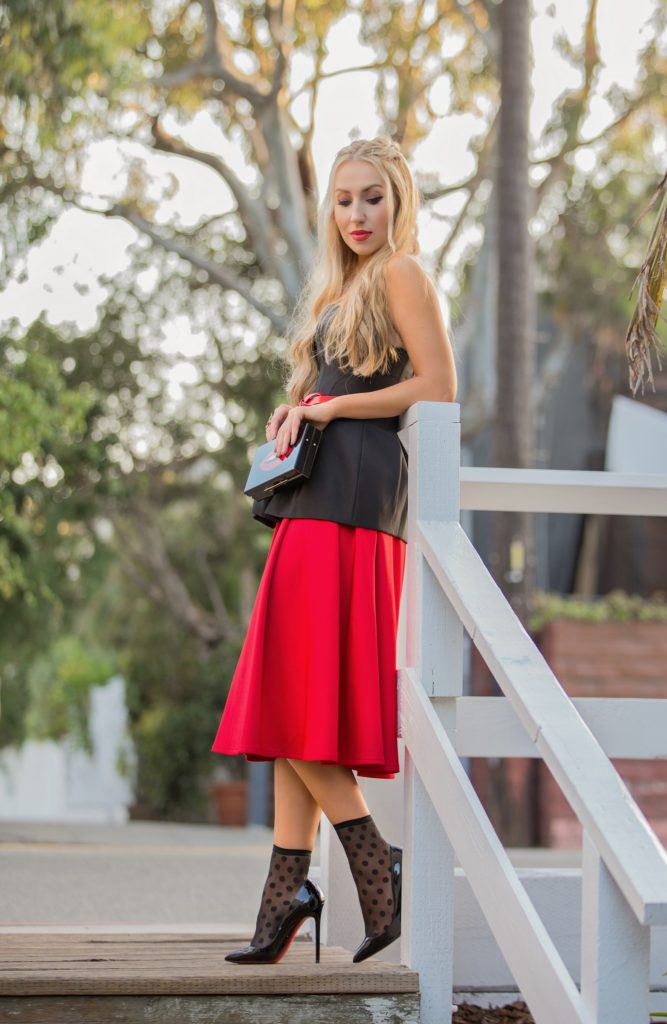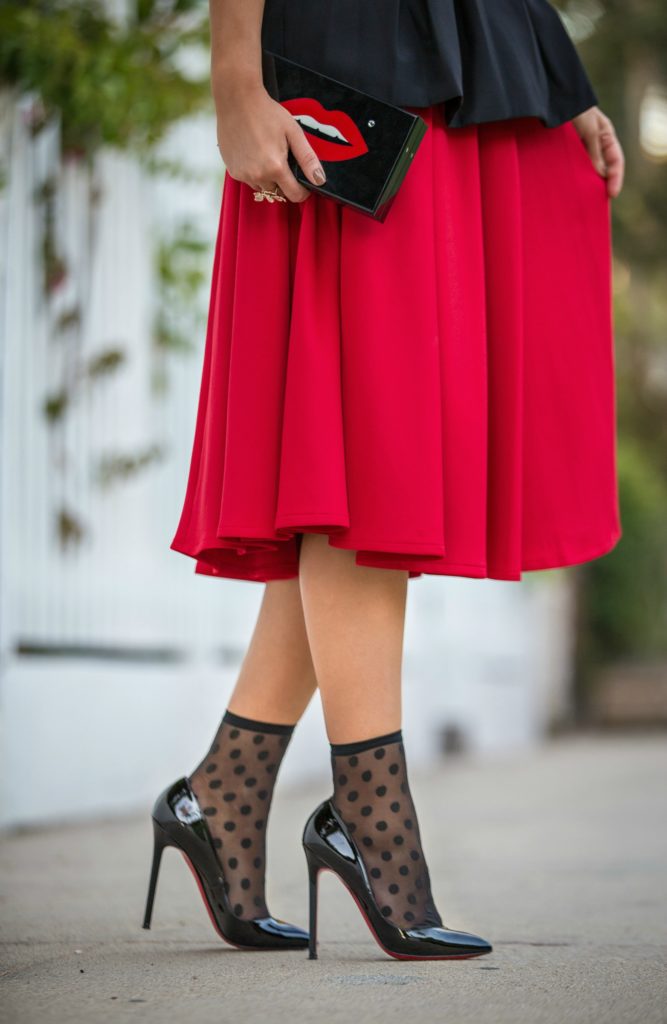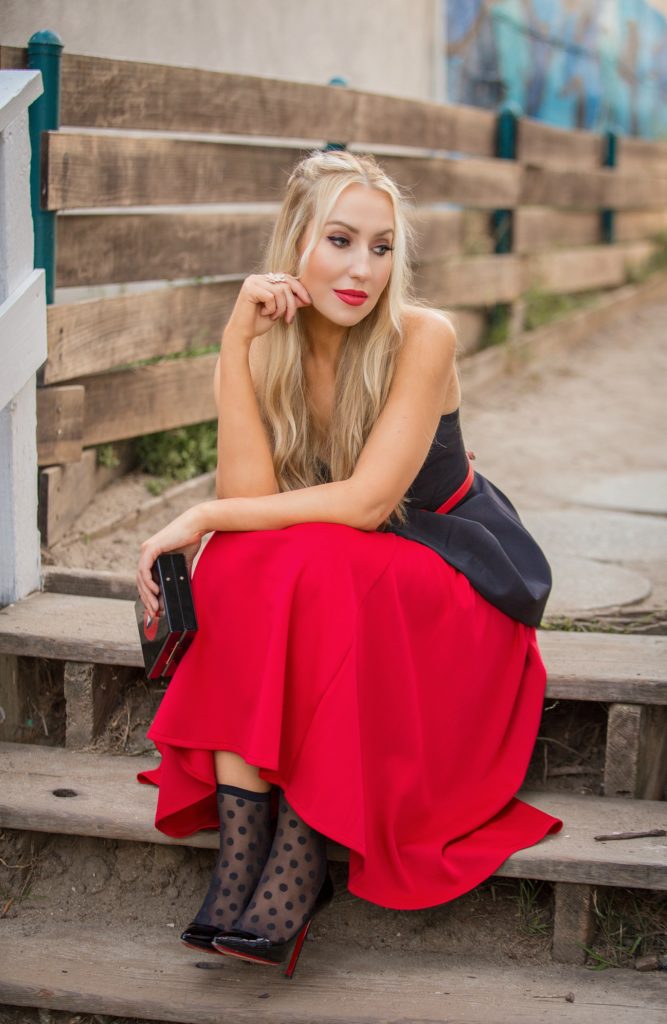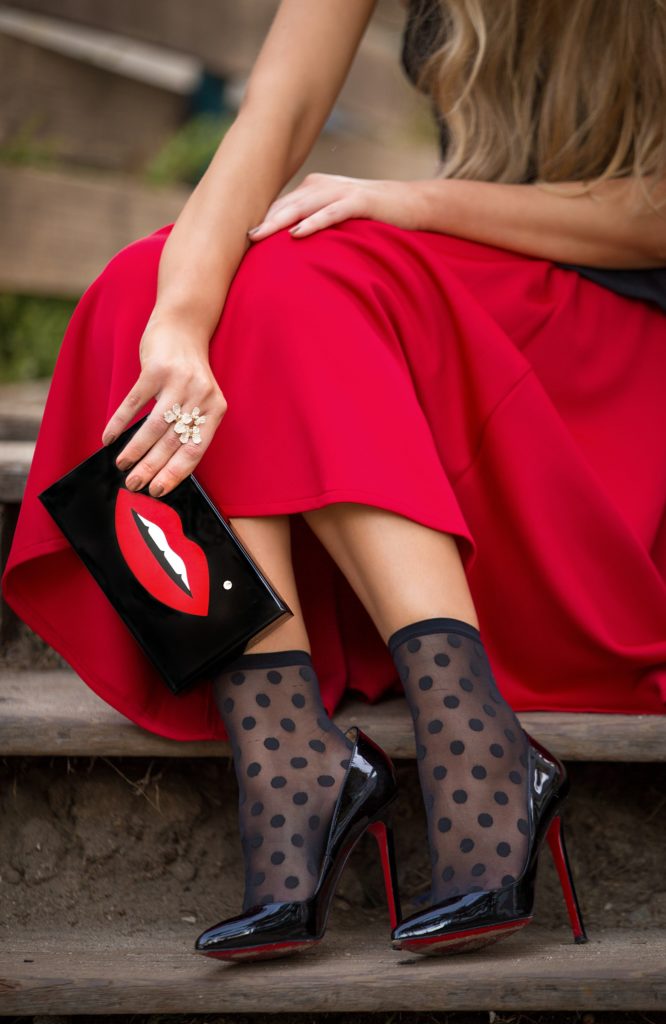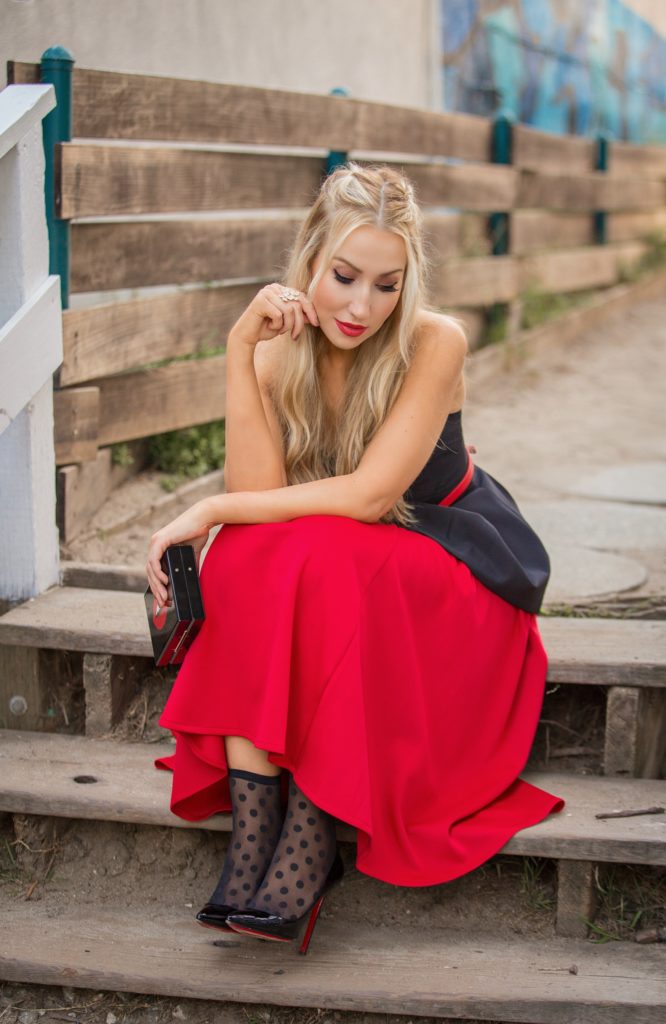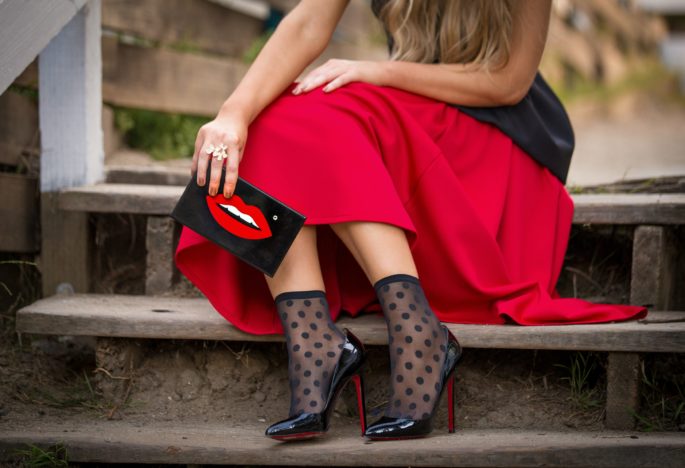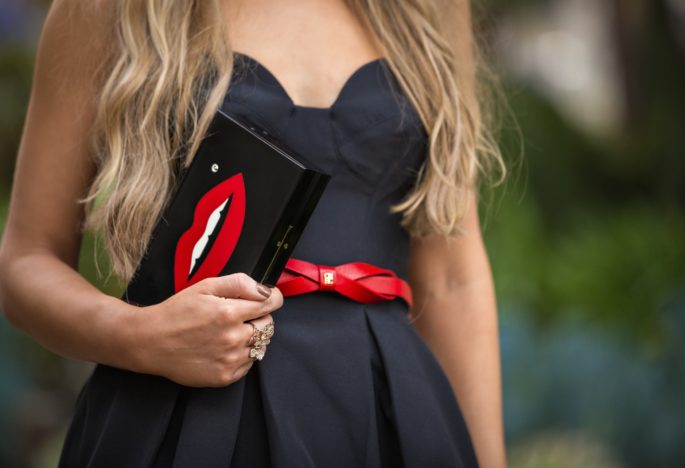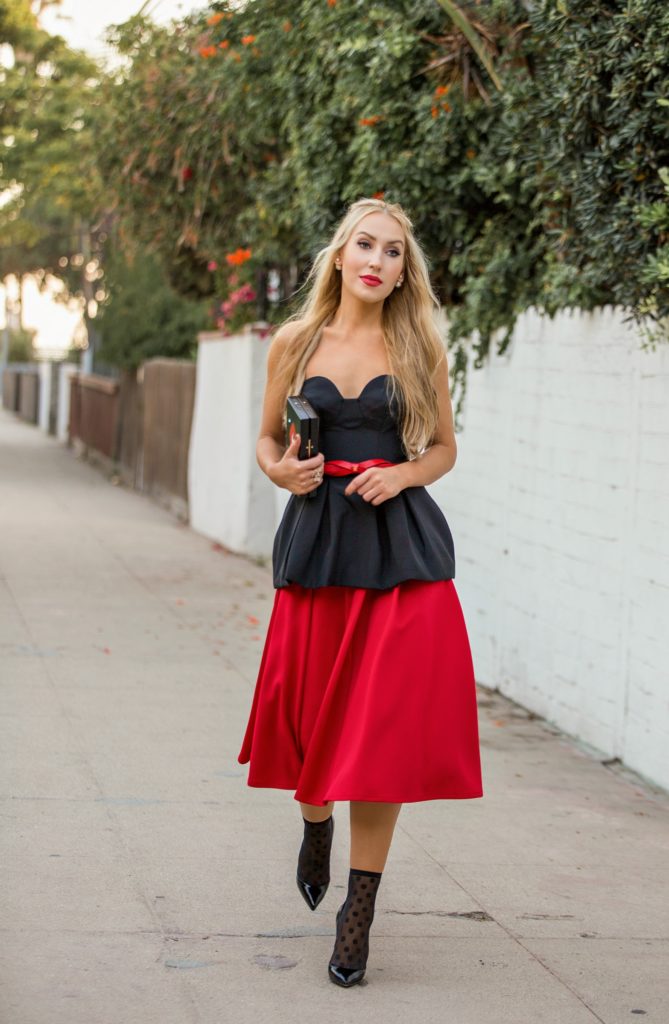 Skirt: Asos (similar) 1 | 2 | 3 | 4
Bustier: Keepsake (similar) 1 | 2 | 3 | 4
Pumps: Christian Louboutin 1 | 2 | 3
Clutch: Charlotte Olympia (sold out) my current season picks 1 | 2 | 3
Socks: Wolford 1  and tights version 2 | 3
Belt: Carolina Herrera 
Ring and earrings: Dior
Lips: Mac Lady Danger
When we hear socks and shoes, and I am not talking about men's dress shoes with socks but women's pumps or sandals, something awkward comes to mind. But it doesn't have to be the case. I personally like to style outfits using socks as they can be an unexpected tool that can really change an entire whole look.  
For this particular ensemble, I wanted to play off the strapless bustier and balance it with booties to have my lower part of the body more covered. However, since we are still in summer, booties don't exactly fit in the picture. The midi length of the skirt was a good start but there was still a bareness factor in the outfit that I wanted to counteract.
That's where the combination of pumps with socks came in to help. This dainty pair of Wolford polka dot Leonie socks combined with a classic Christian Louboutin Pigalle accomplished the mission perfectly by creating an imaginary bootie silhouette, without me actually having to wear them in 90+ degree temperature weather.
What is the most unexpected dressing combination you recently got the chance to style or have in mind to experiment with for the upcoming fall season?