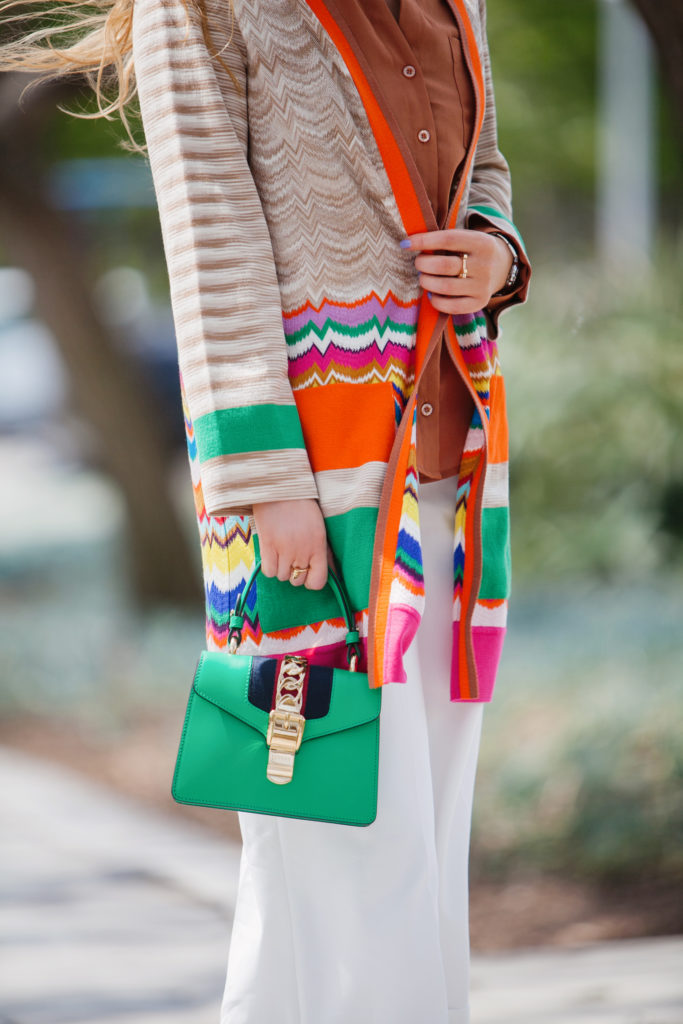 One thing you can fully embrace in spring and summer without feeling guilty is colors, and by colors I mean a full rainbow.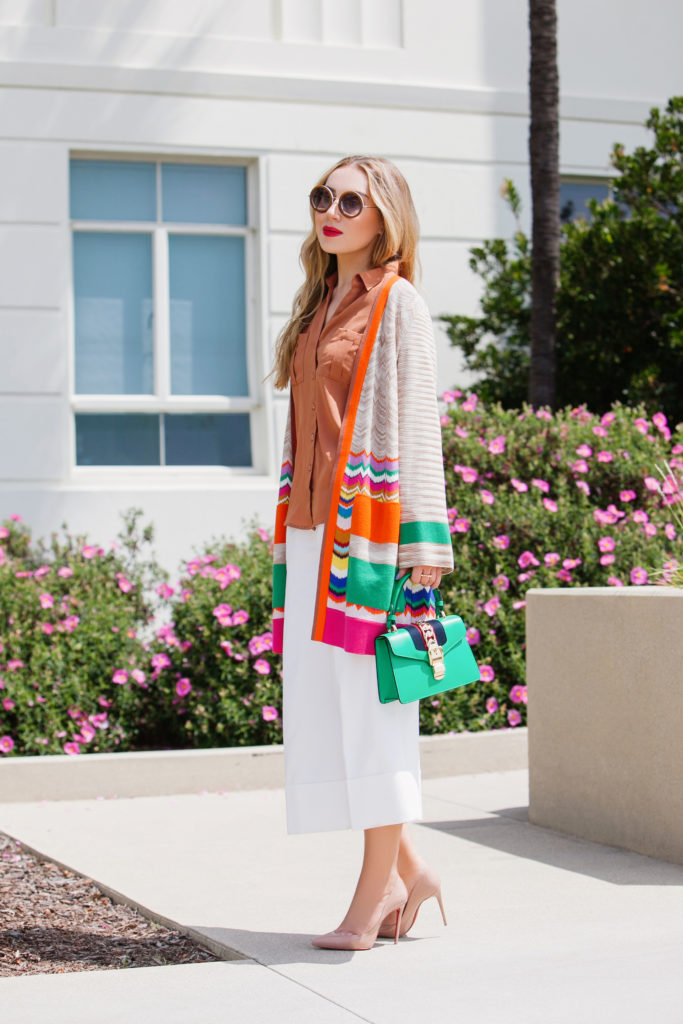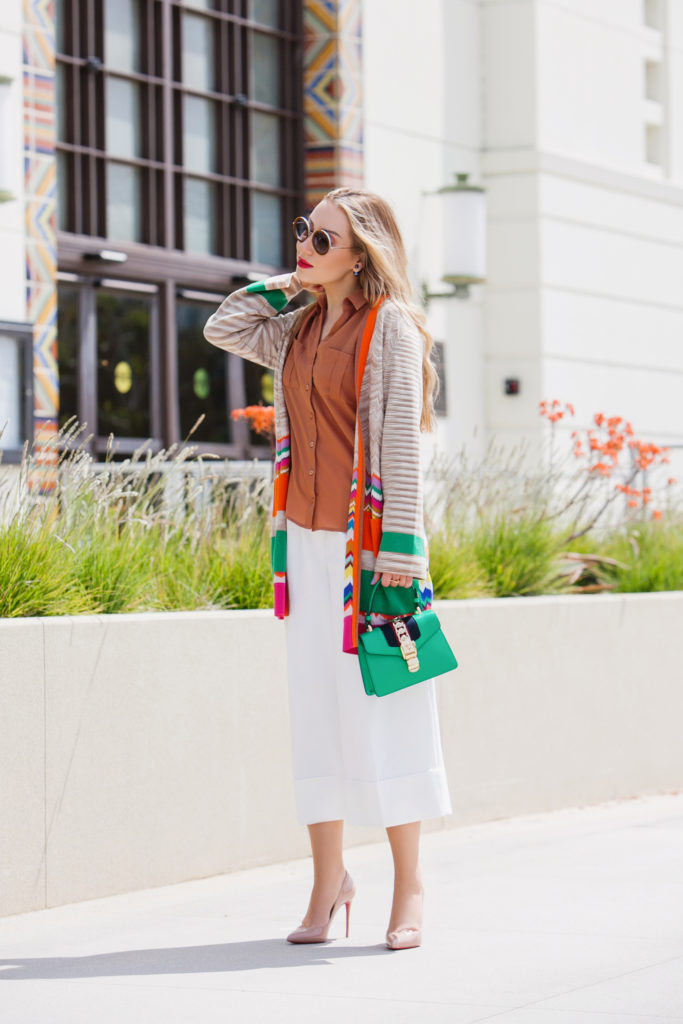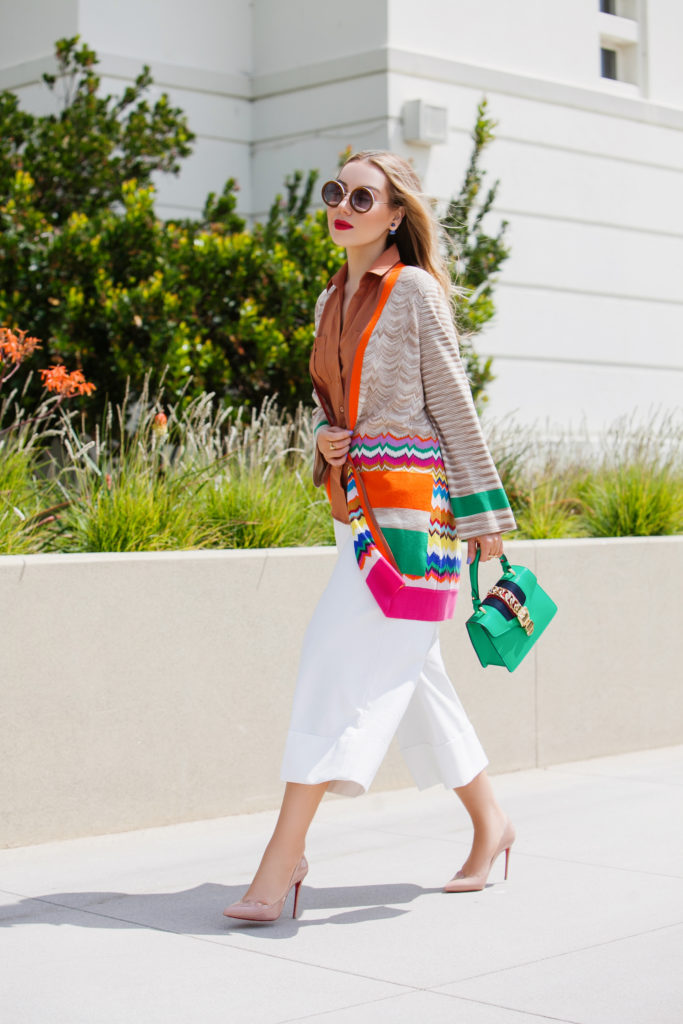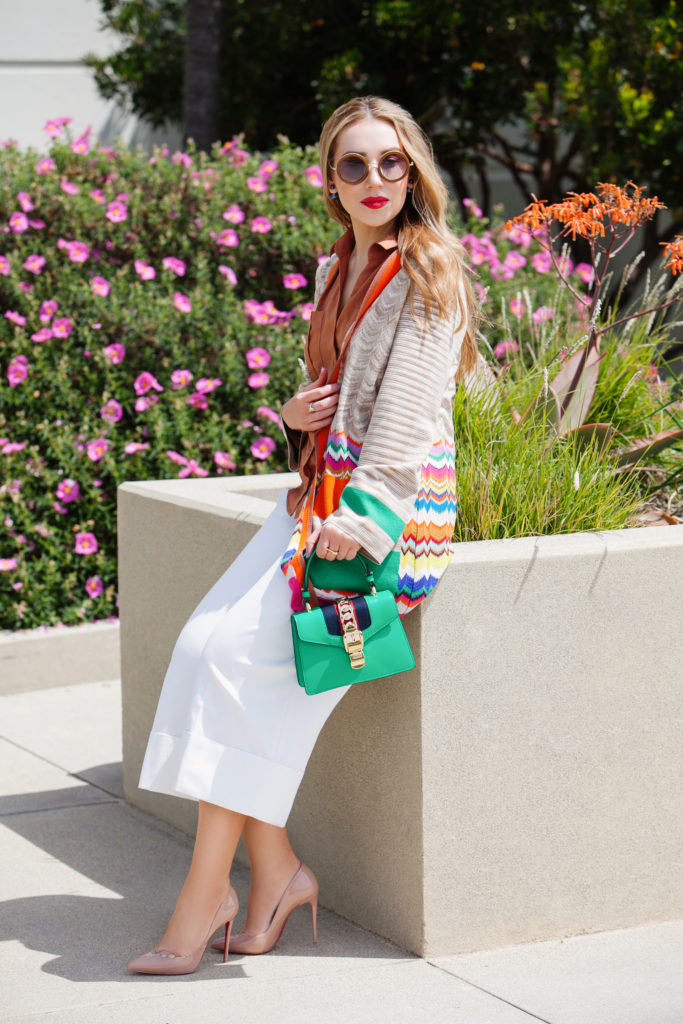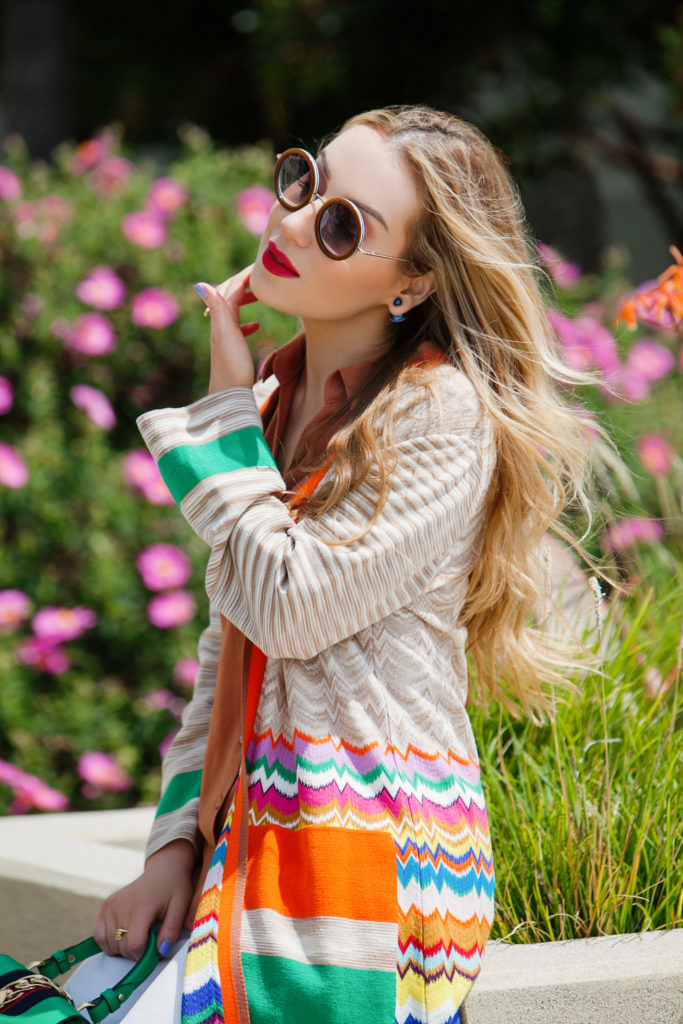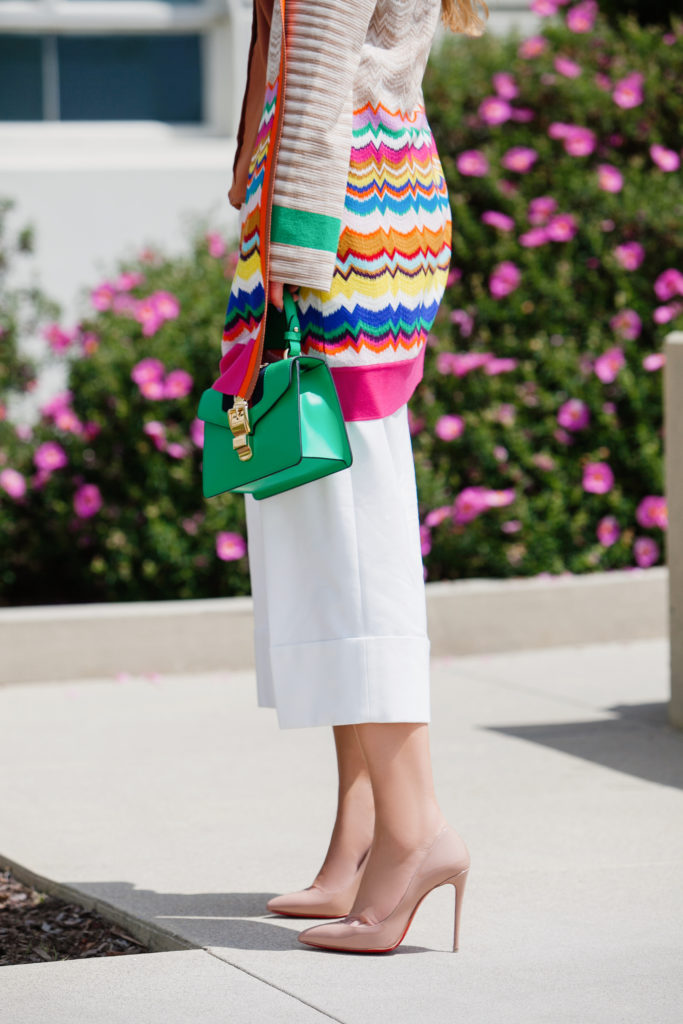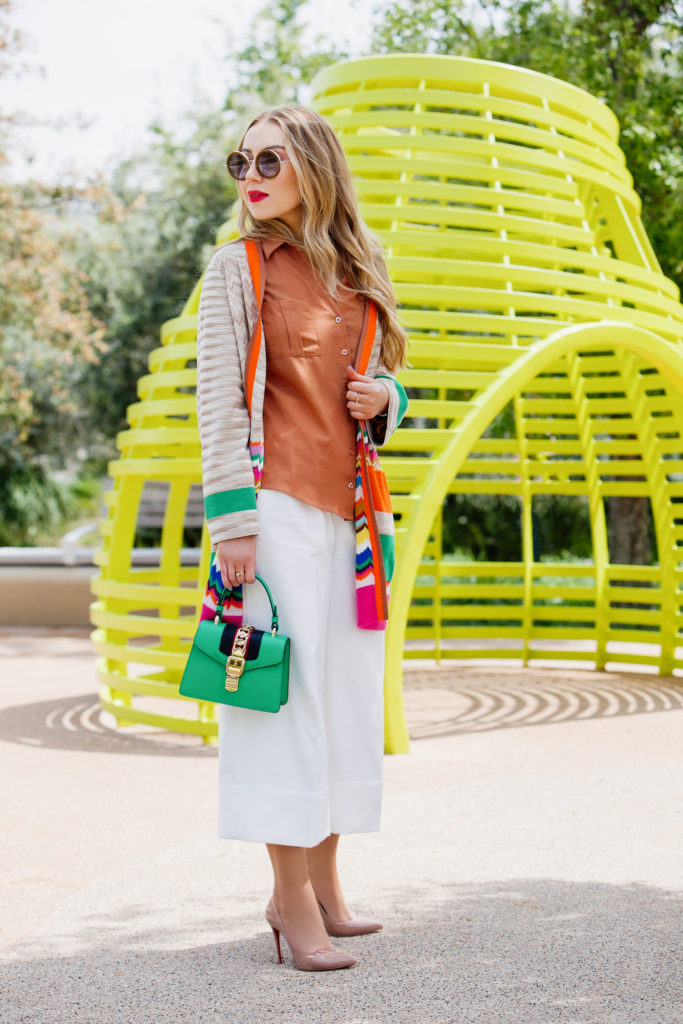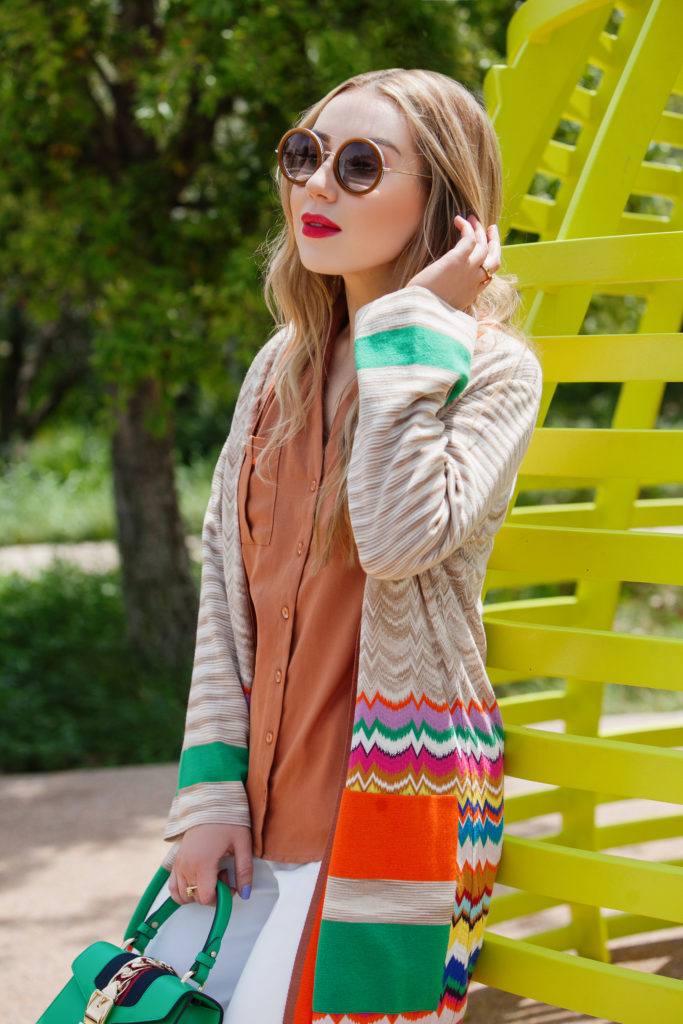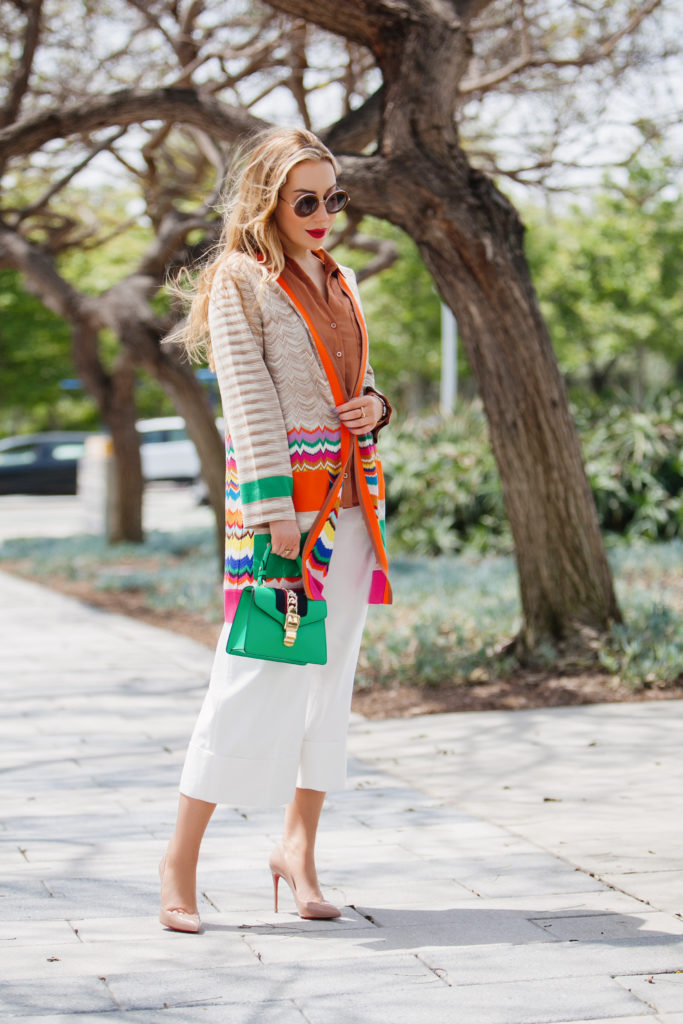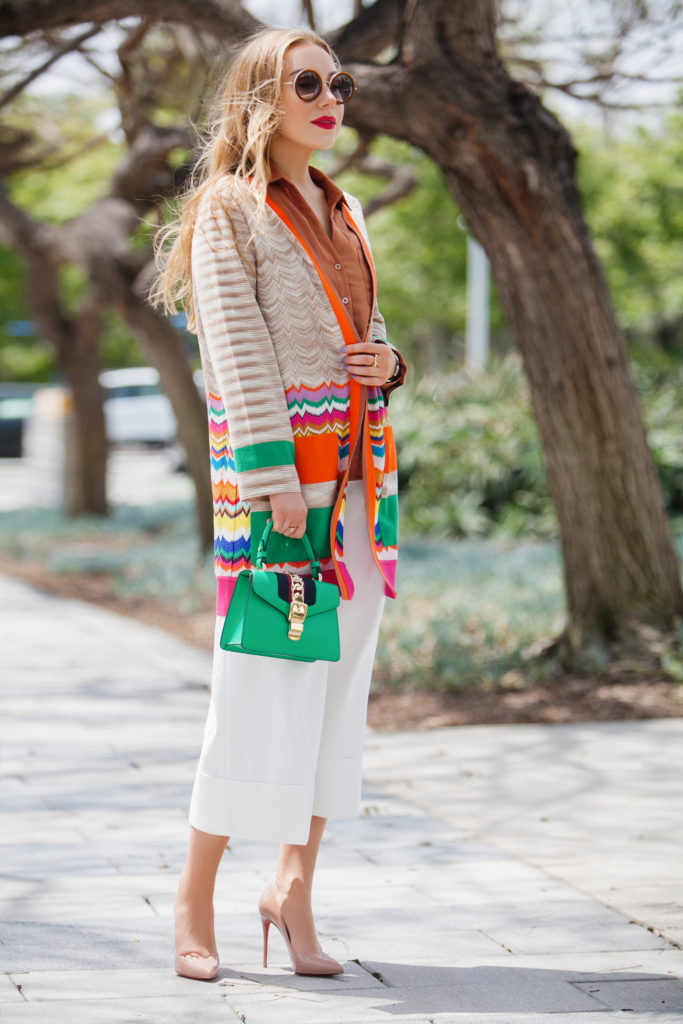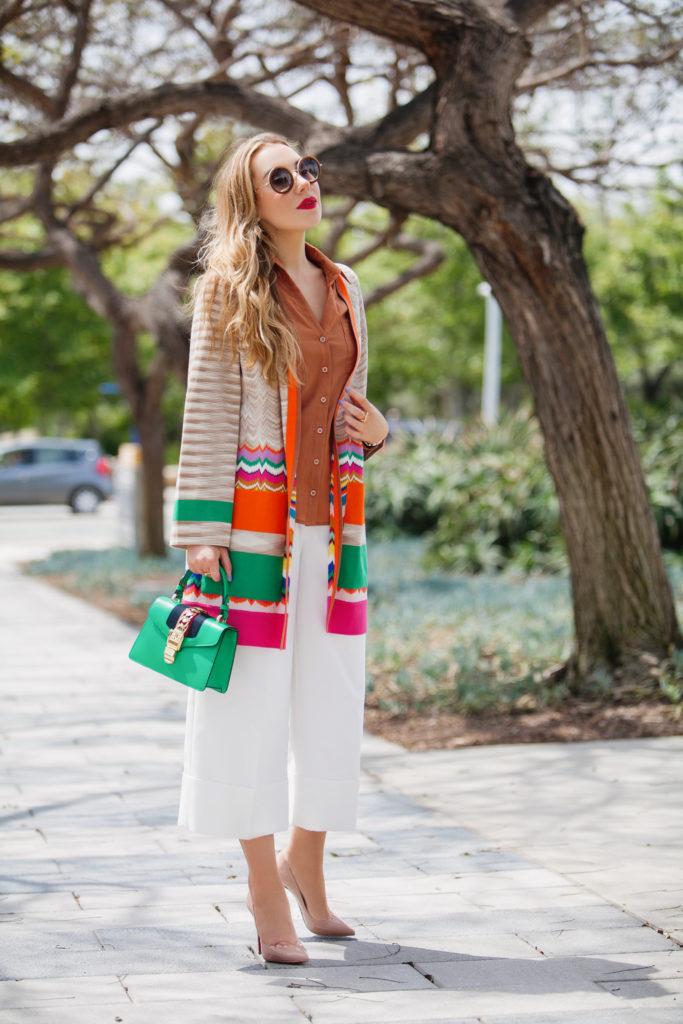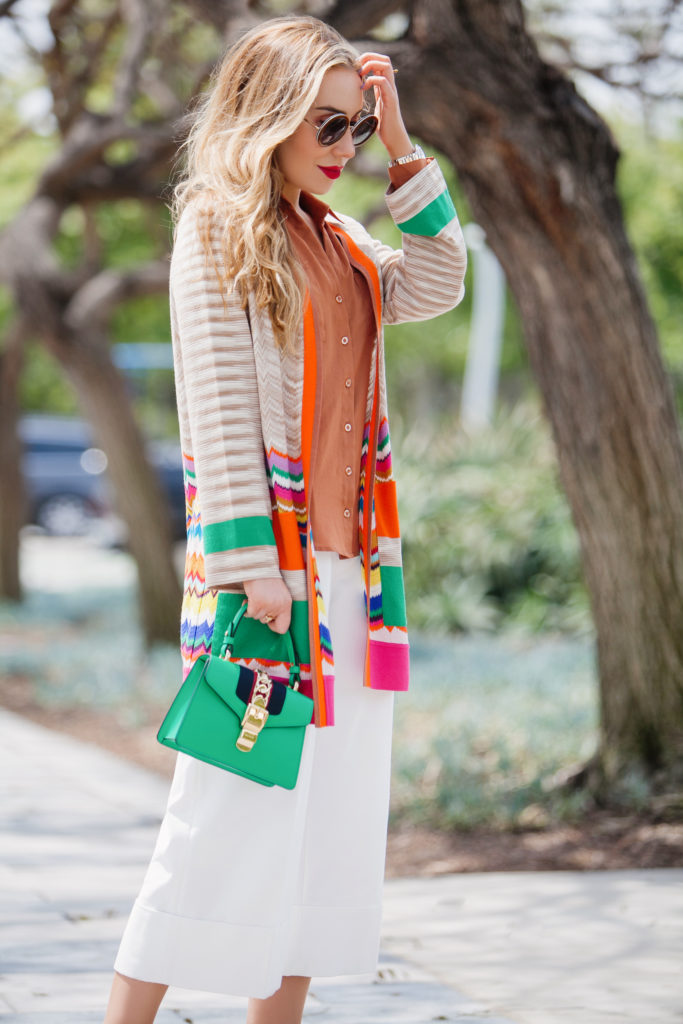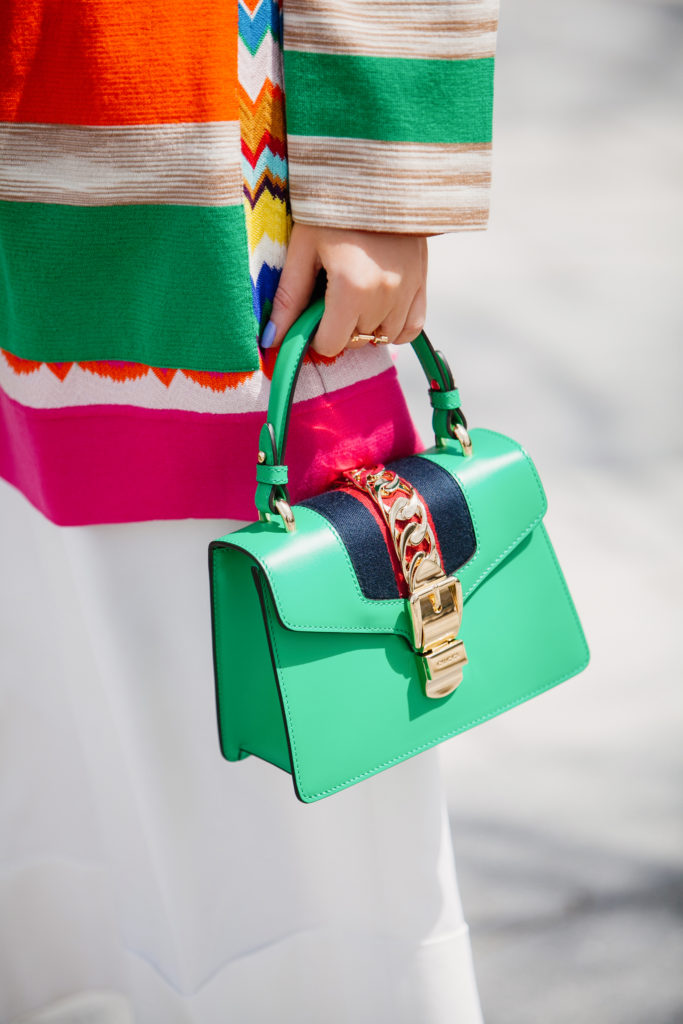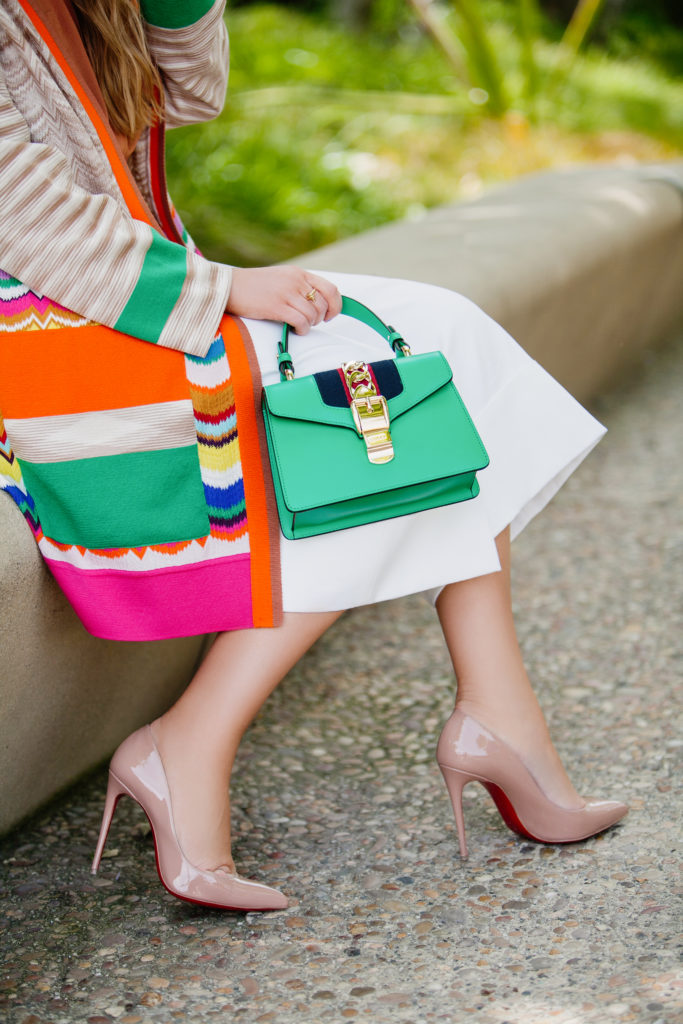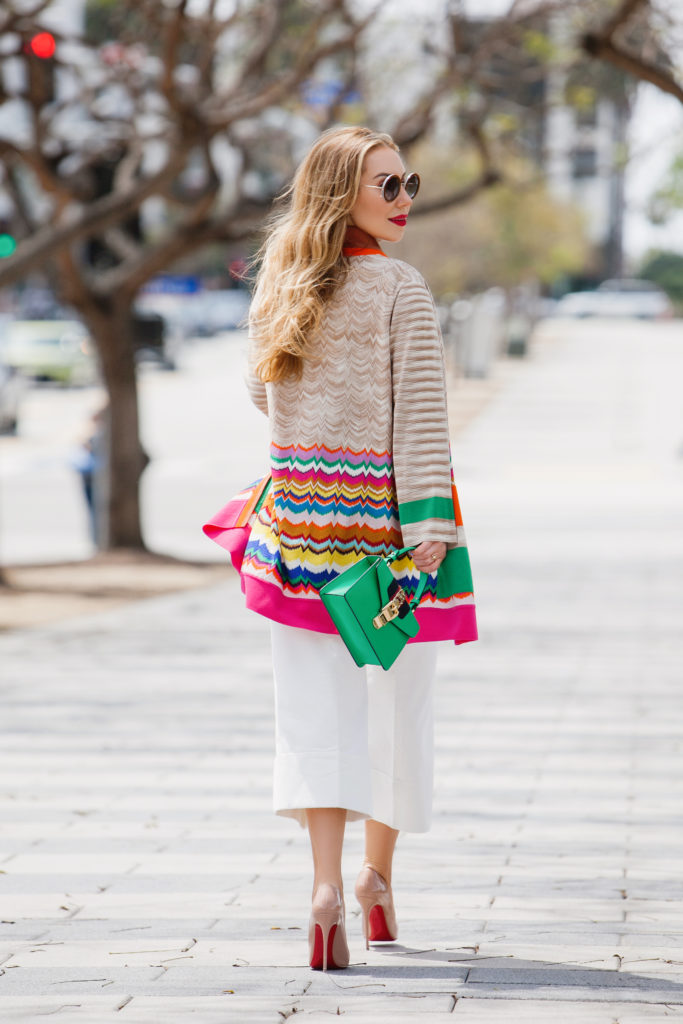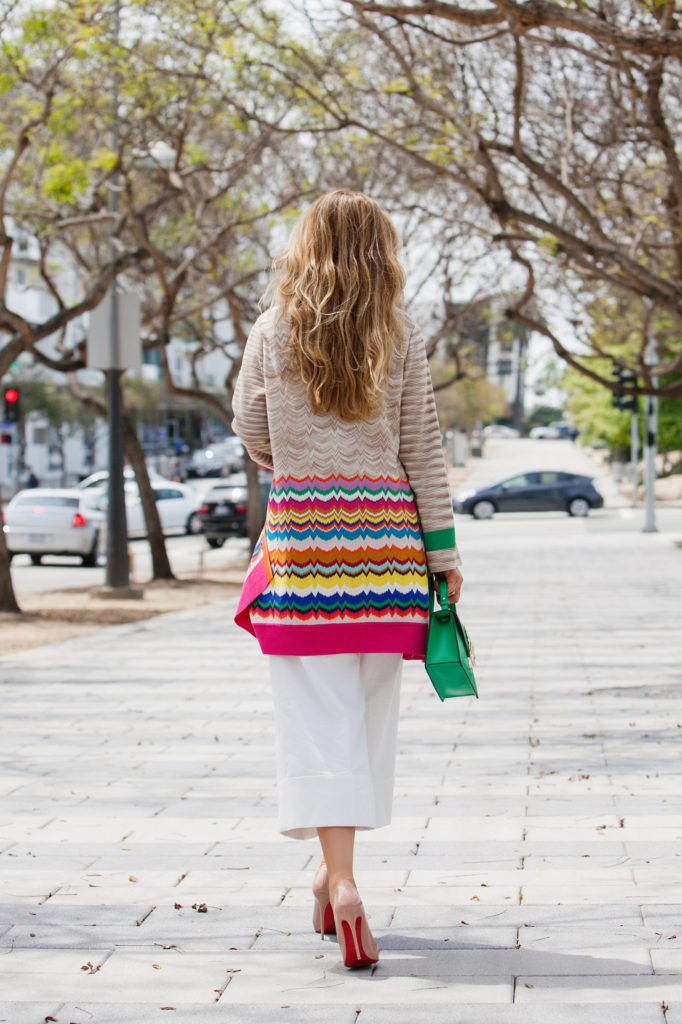 Cardigan: Missoni current picks 1 | 2 | 3 | 4
Pants: Tibi 1  also 2
Shirt: Vintage similar 1 | 2 | 3
Bag: Gucci 1 | 2 | 3
Shoes: Christrian Louboutin 1 | 2 | 3
Sunglasses: The Row
Lips: Mac in Ruby Woo
I can go with wearing all black in the hottest of the months just because or I can turn the other way around wearing a full rainbow palette at once – and that's my so called color therapy, a needed seasonal dose of "happy".
And in my book anything with rainbows has a great positive connotation of good things happening and something to look forward after the rain. It's the same way I feel about the Missoni brand and their family in general.  I love the way they treat colors, making the brightest hues pop with sophistication, matched with their long standing Italian craftsmanship.
Does a rainbow palette sound like something fun you would enjoy wearing in warm seasons or do you take a more traditional and safer approach when selecting a seasonal wardrobe? Who is there with me on team "rainbow happy"?
Photography by Mila Zvereva