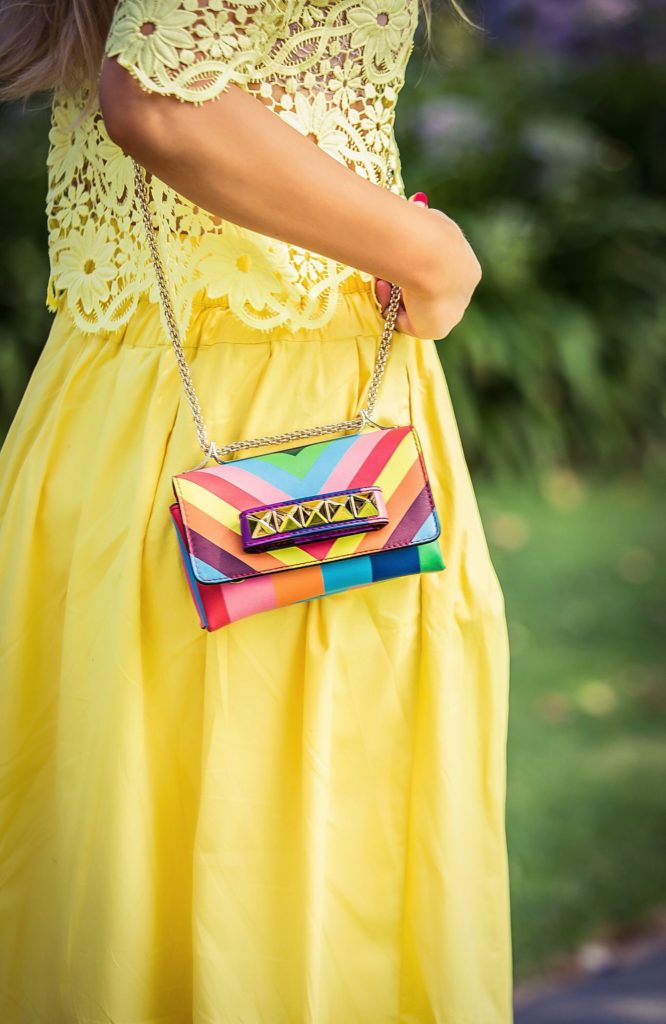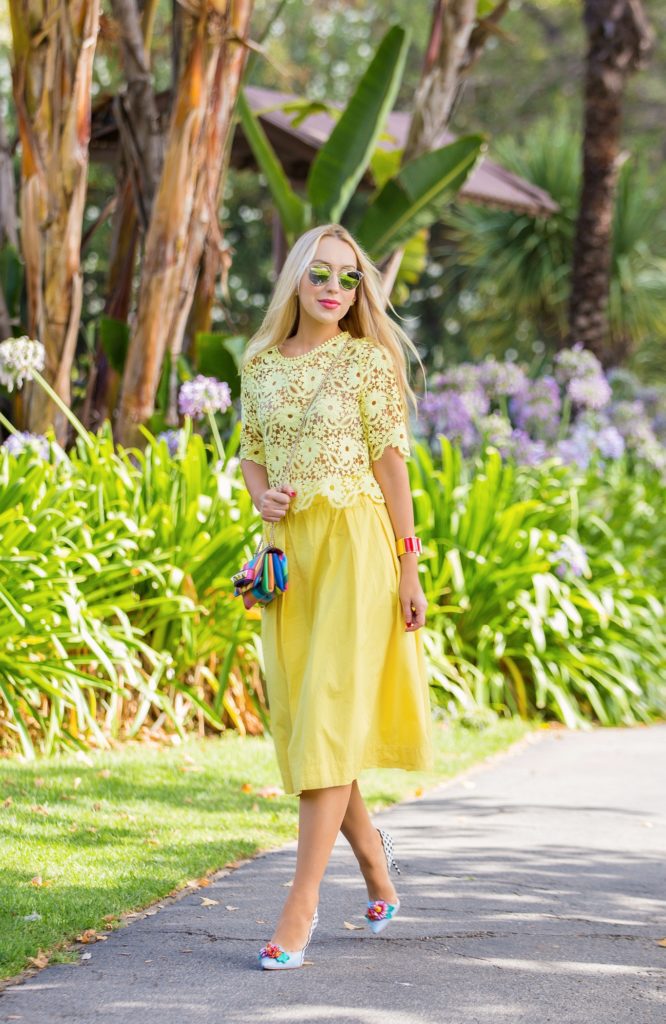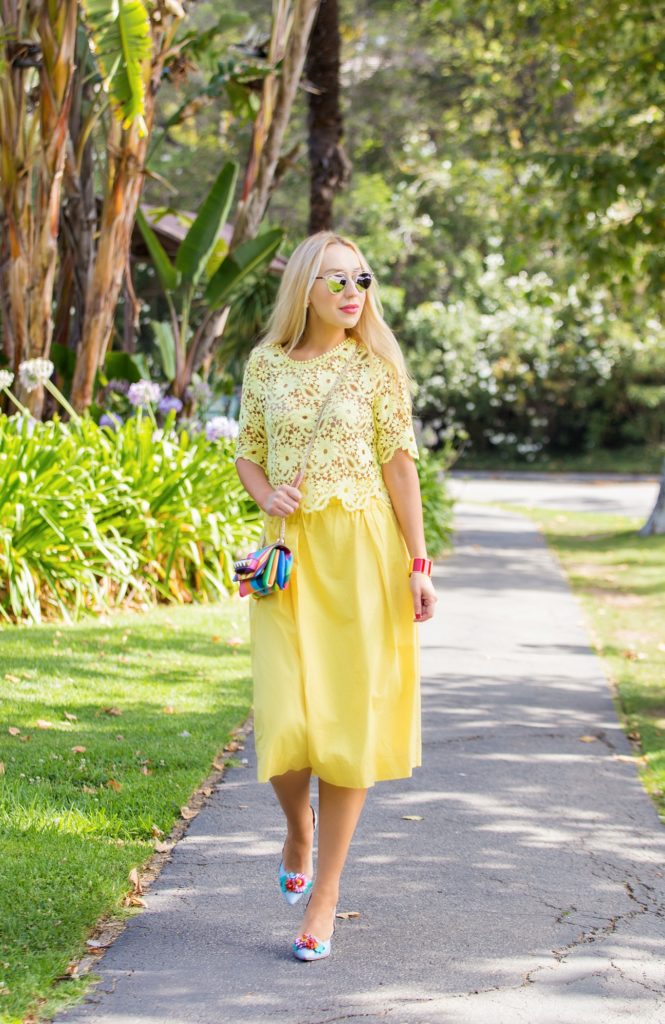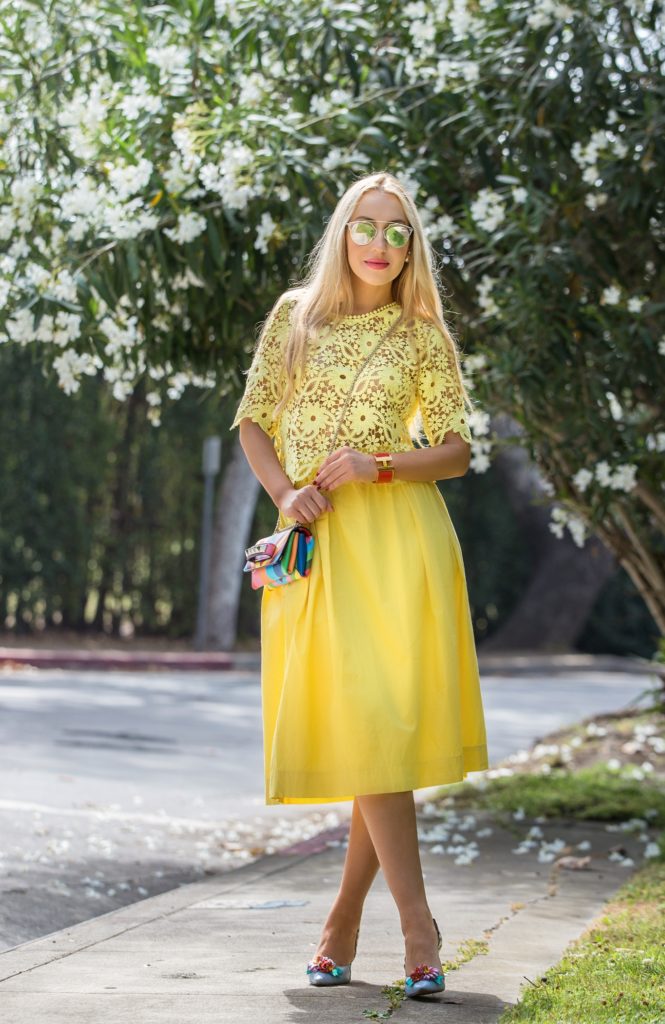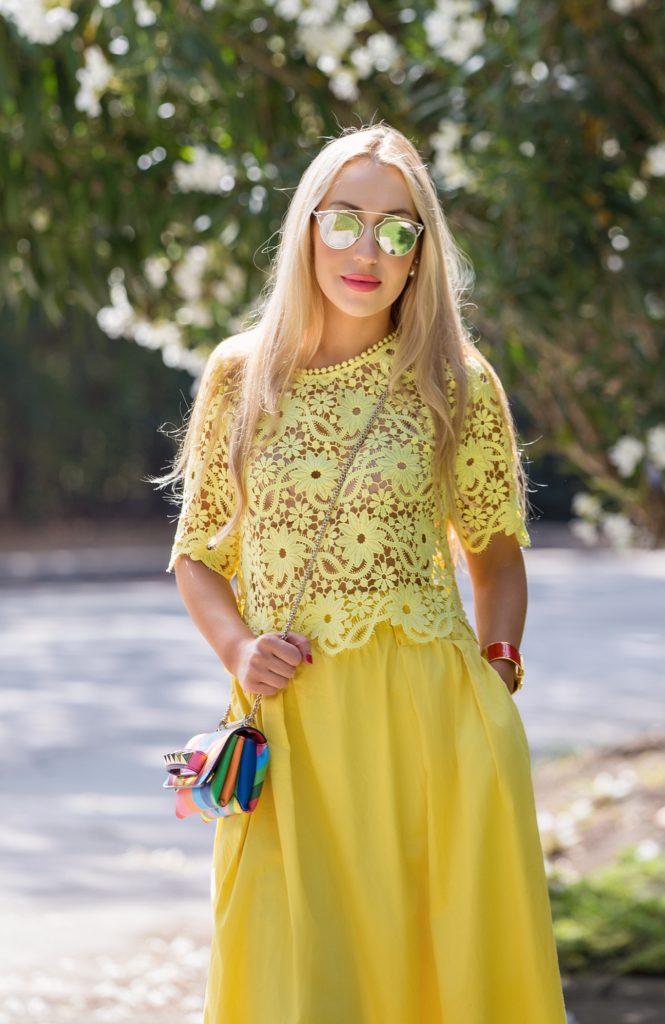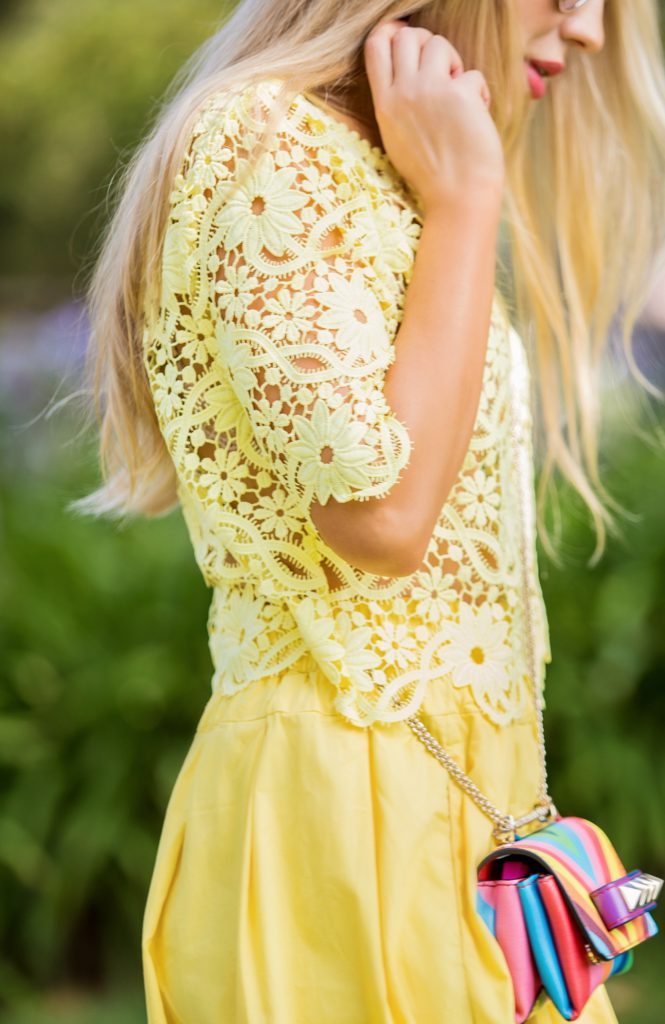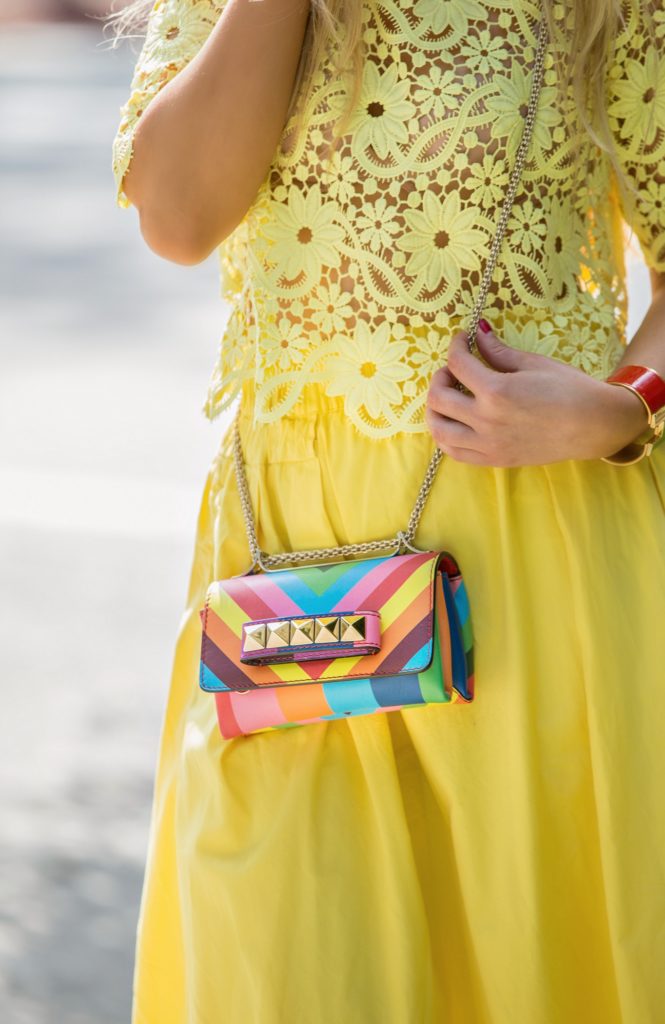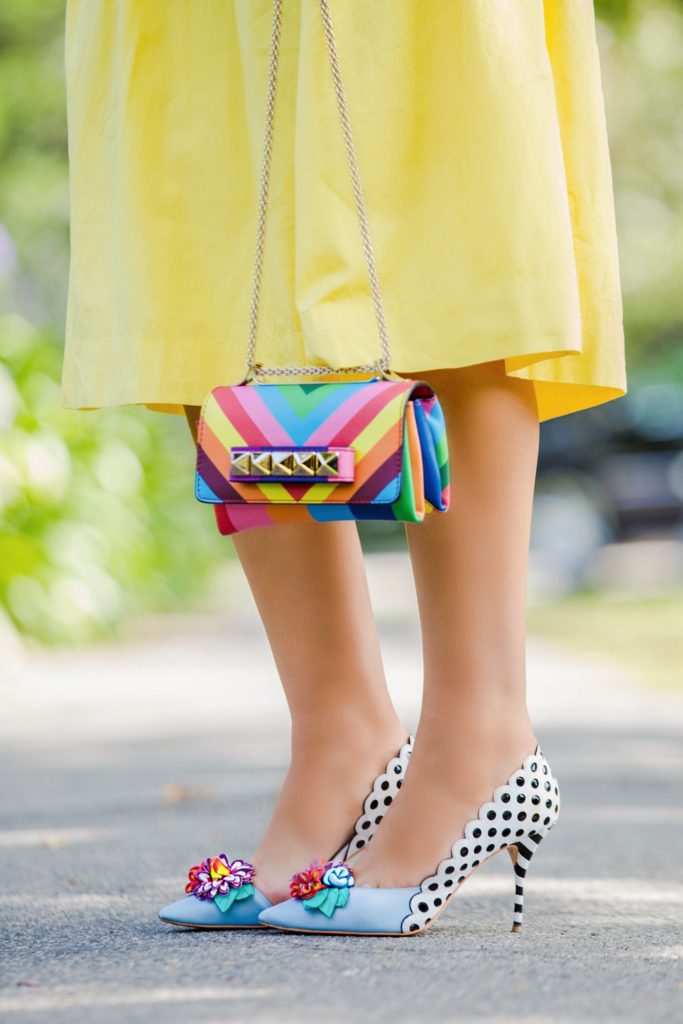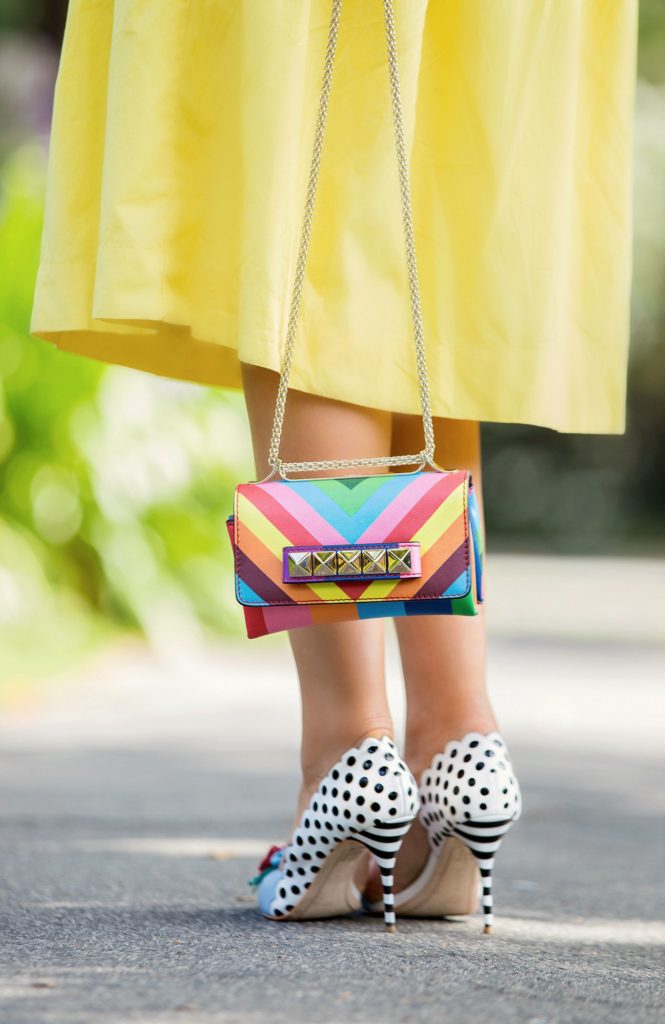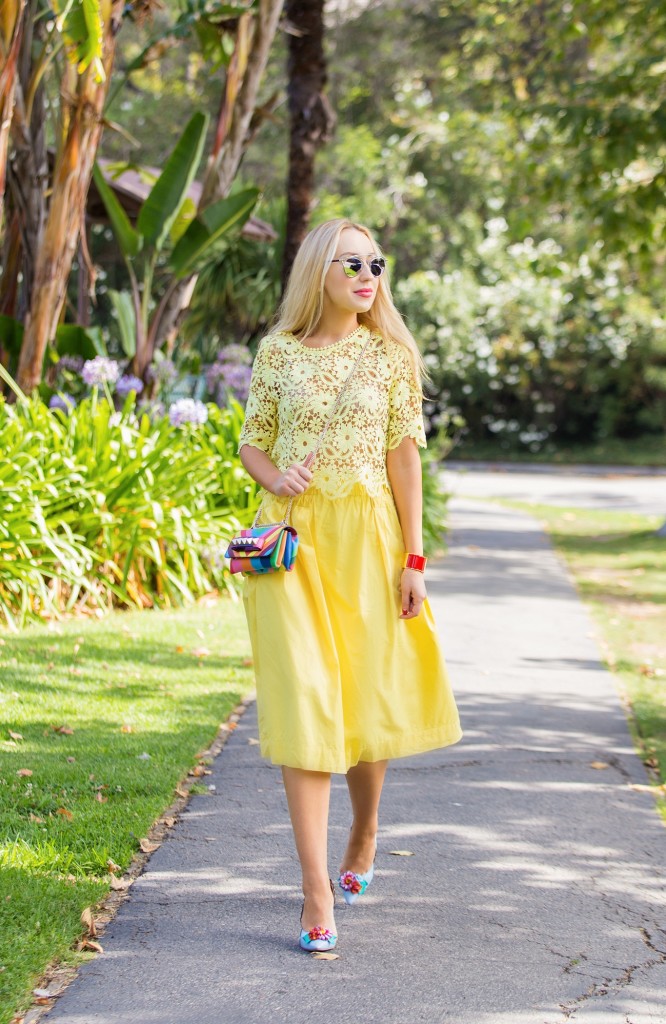 Skirt: Zara (similar) 1 | 2 | 3
Top: Forever21 (similar) 1 | 2 | 3
Pumps: Sophia Webster (similar) 1 | 2 | 3
Bag: Valentino (sold out in this color) 1 | 2 | 3 | 4
Sunglasses: Dior 1 | 2 | 3
Bangle: Hermes 
All of us have the memory of that special sweet treat from growing up: be it a favorite candy, chocolates, cupcakes or other type of sugary goodness.
I always had a love-hate affair with lollipops as a child. I always liked the idea and the aesthetic presentation of this particular sweet treat. They always had the best variety of shapes and some really creative bold color combinations: animals, cartoon characters, super heroes in the brightest flamingo pink, rainbow swirl, neon yellow, cookie monster blue and alien green hues just to name a few.  I was always thrilled to get one at the local fairs, parks or parties and events even just to serve like "eye candy" or a happy accessory, since I don't really care for it as a sweet treat. It just made me happy just to look at it!
So today's look is inspired by my "eye candy" in happy rainbow colors. Its all about channeling the right type of emotions and mood and passing them onto each other.  Mine are bright and full of sunshine, soaking up the most of what is left of this beautiful summer which I would like to share with you!
Photography by Janice Reinold of Chasing Hiromi Photography