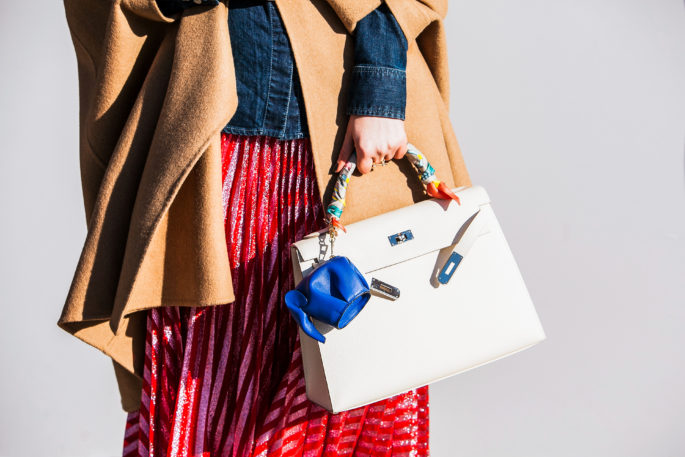 As you might have already noticed from my latest posts, I am still not quite done or tired of fishnets which picked up their "it" status back in October.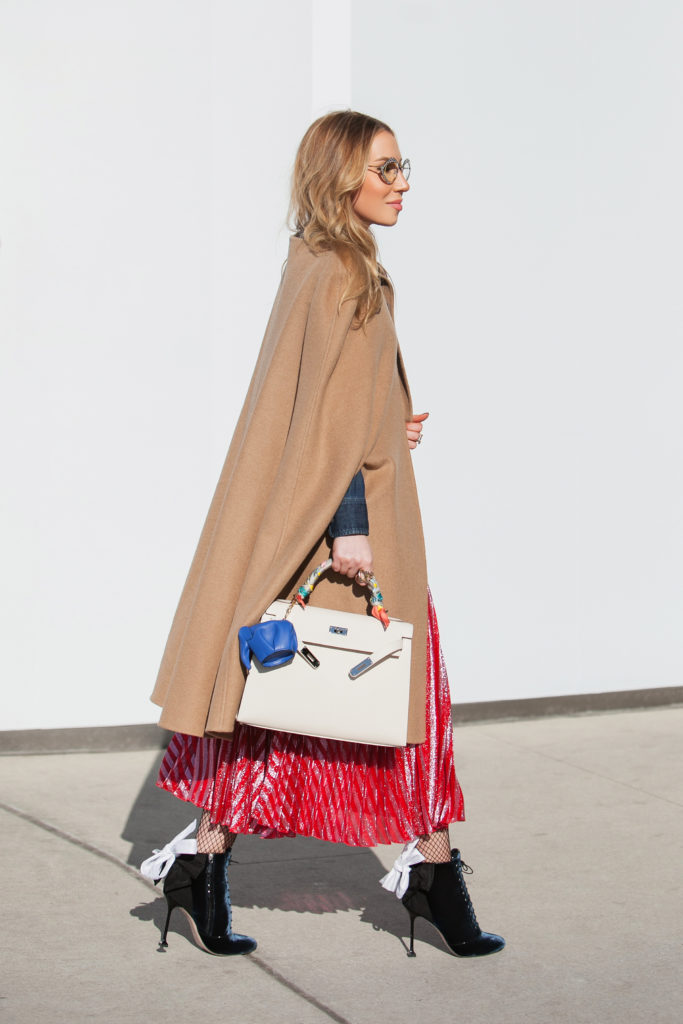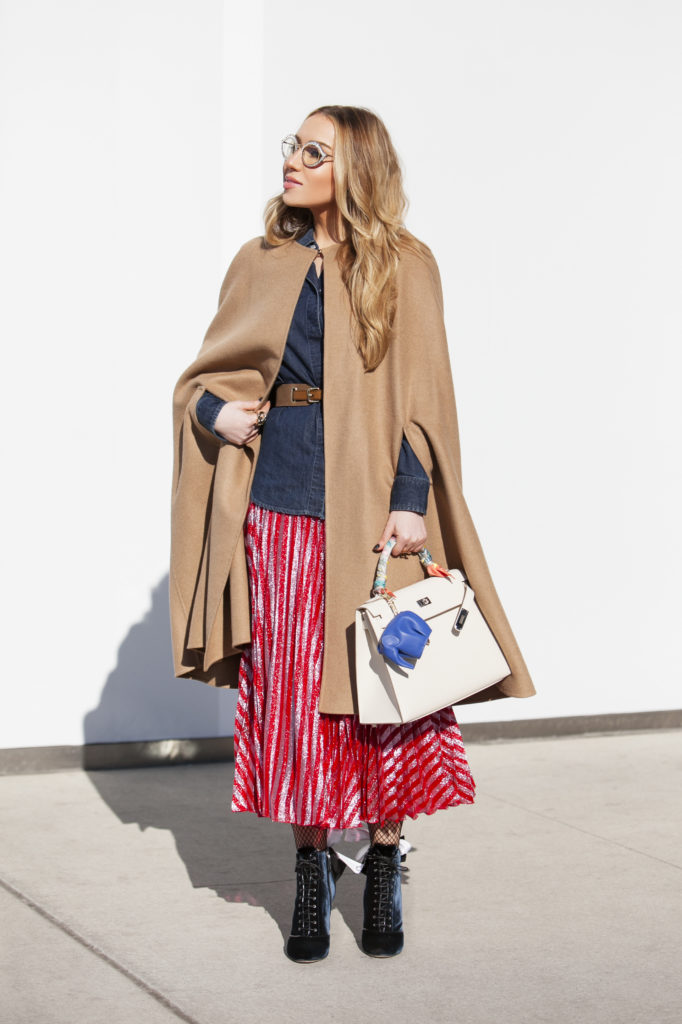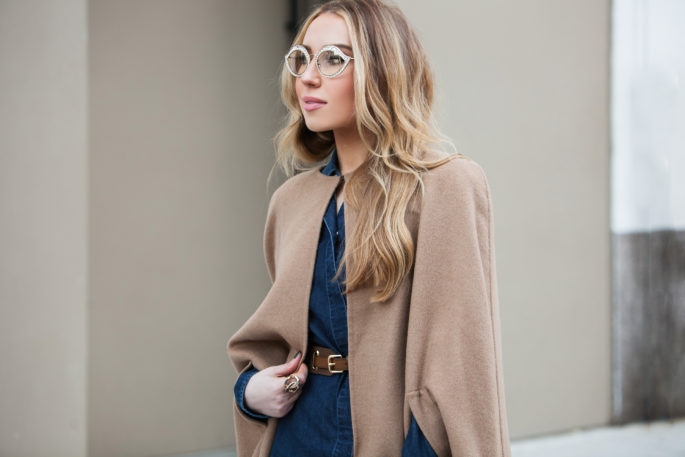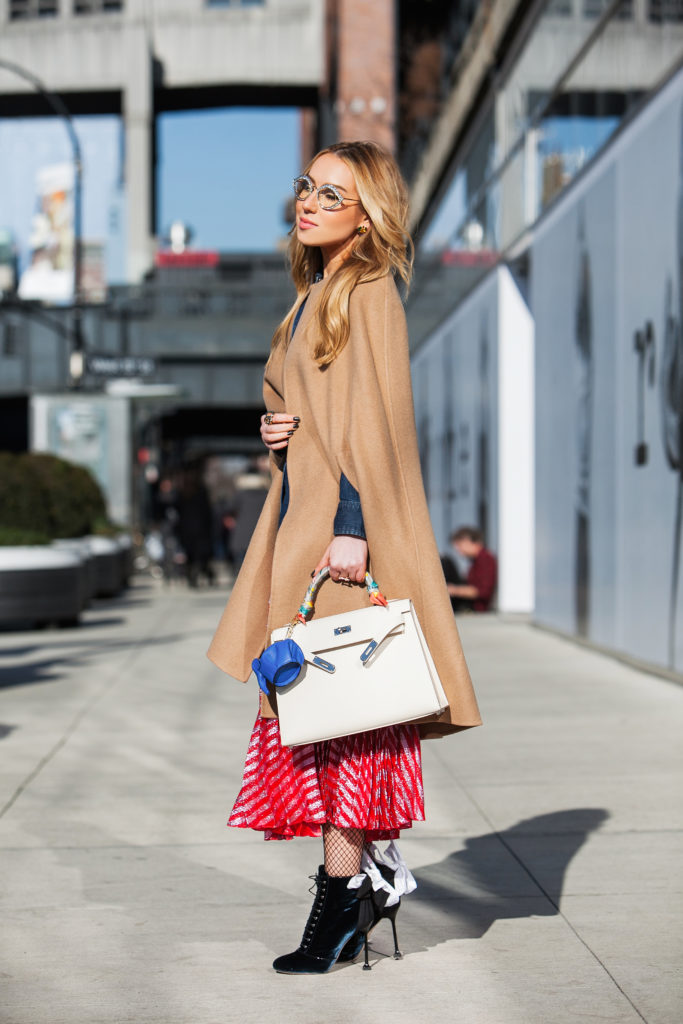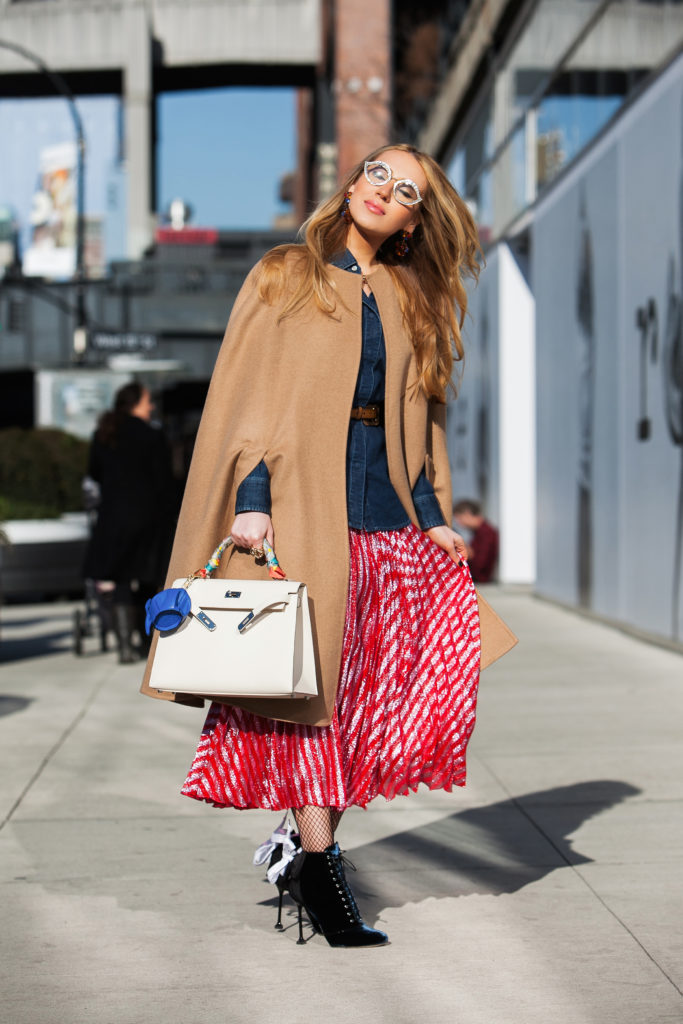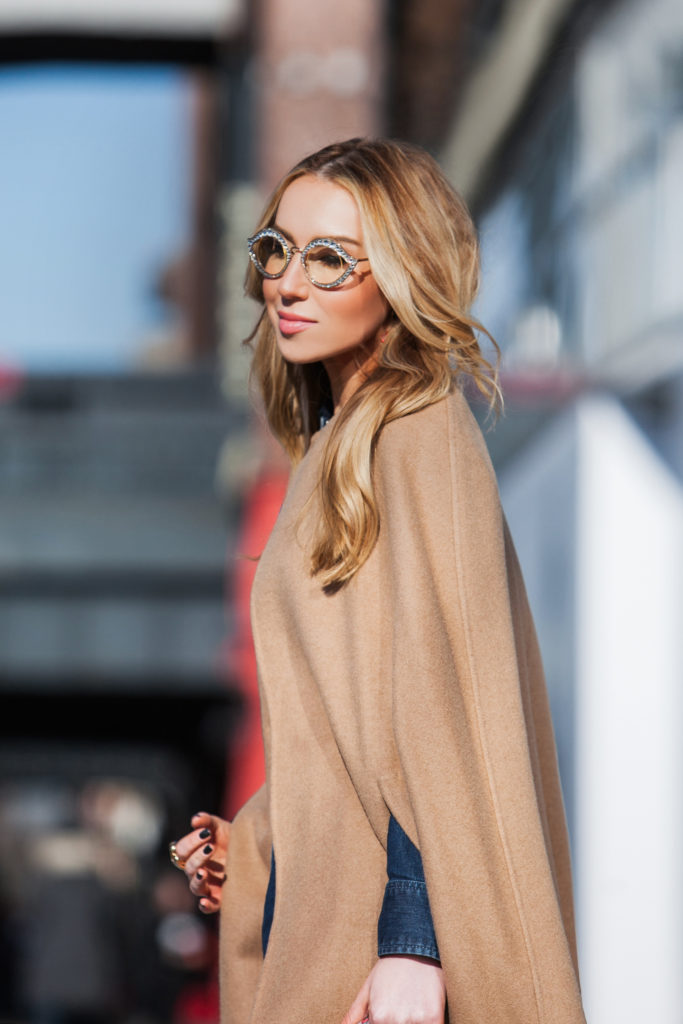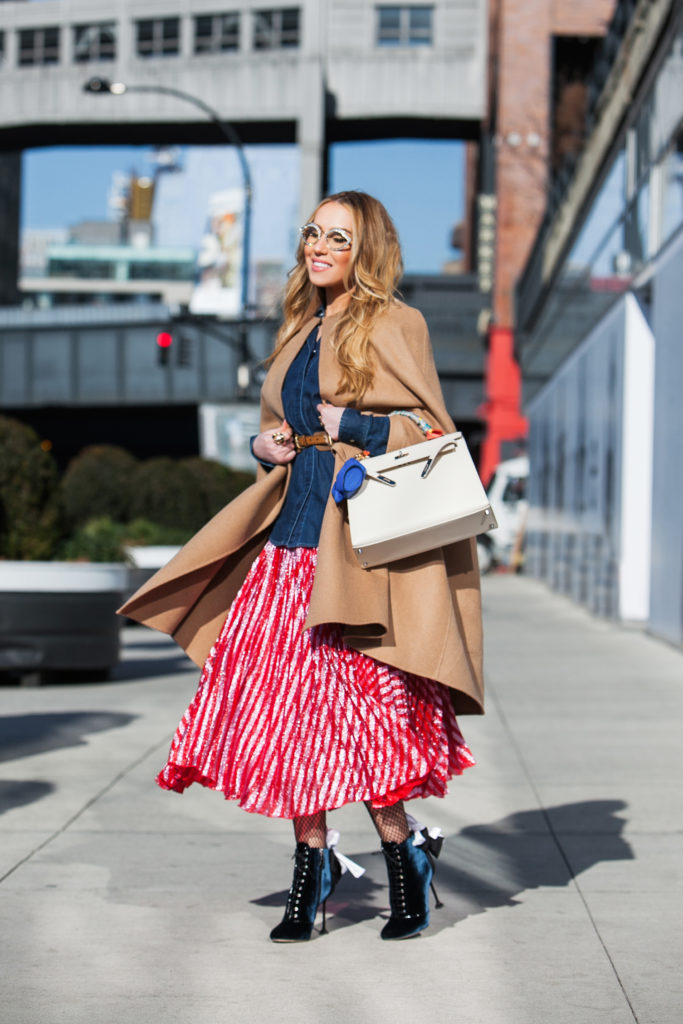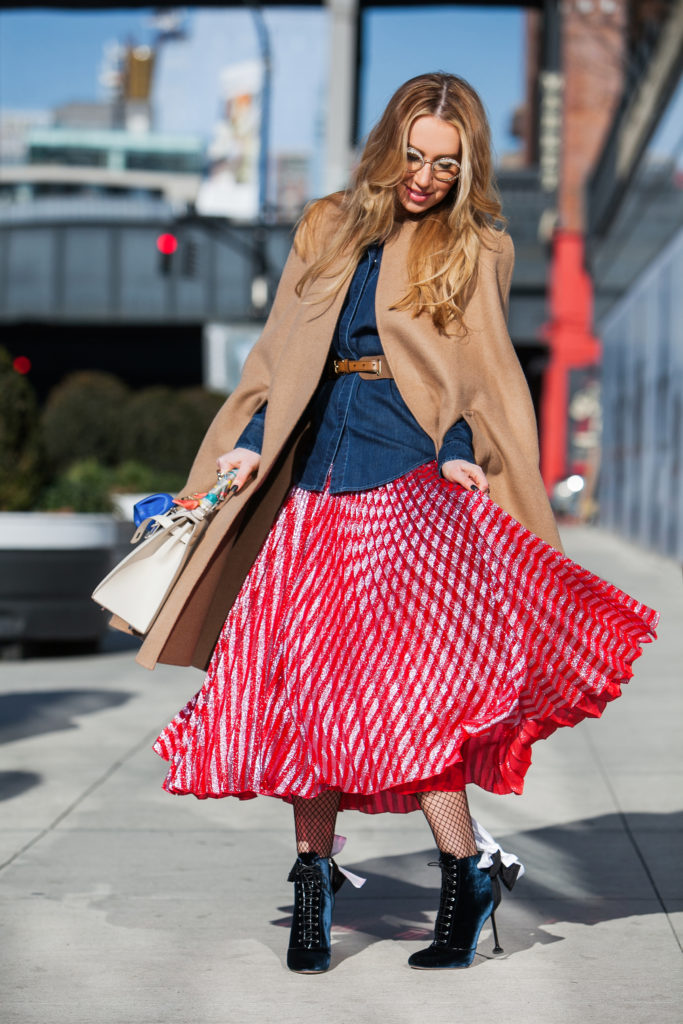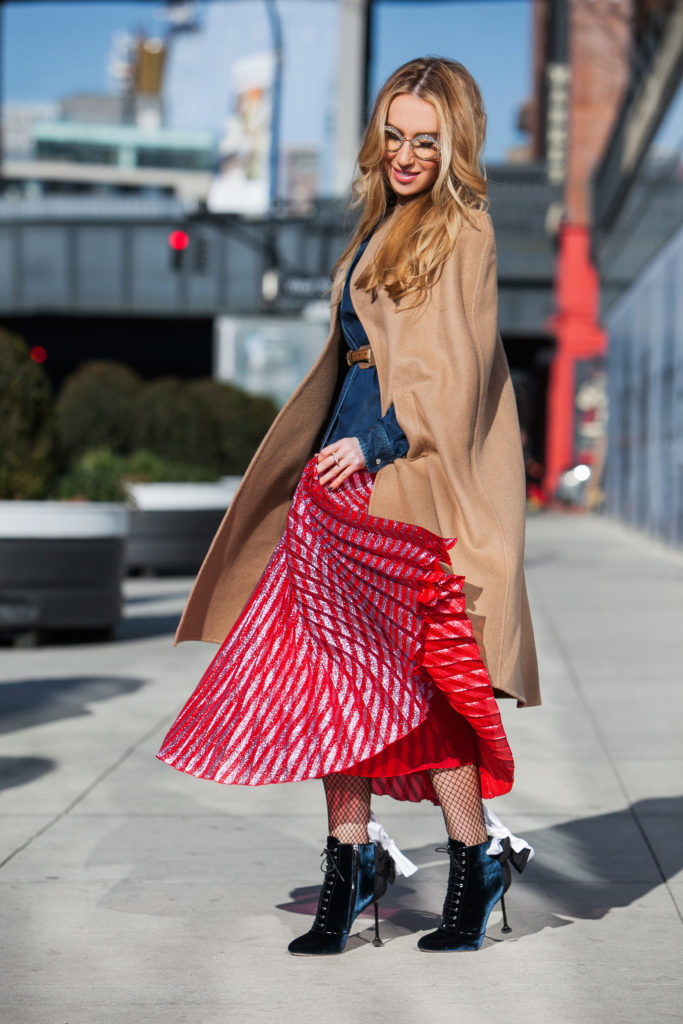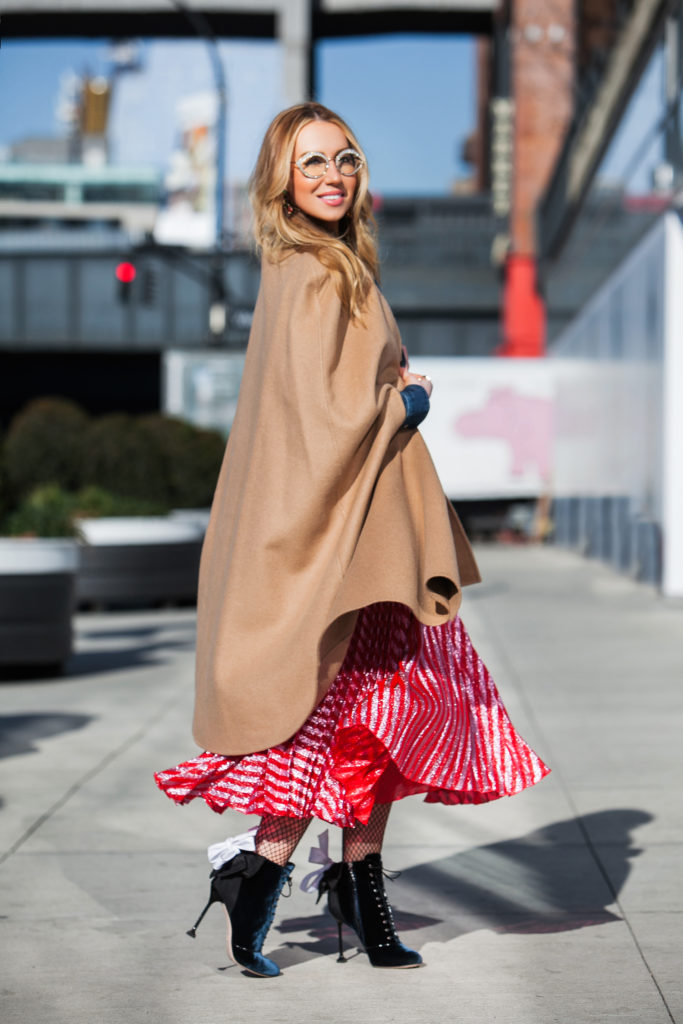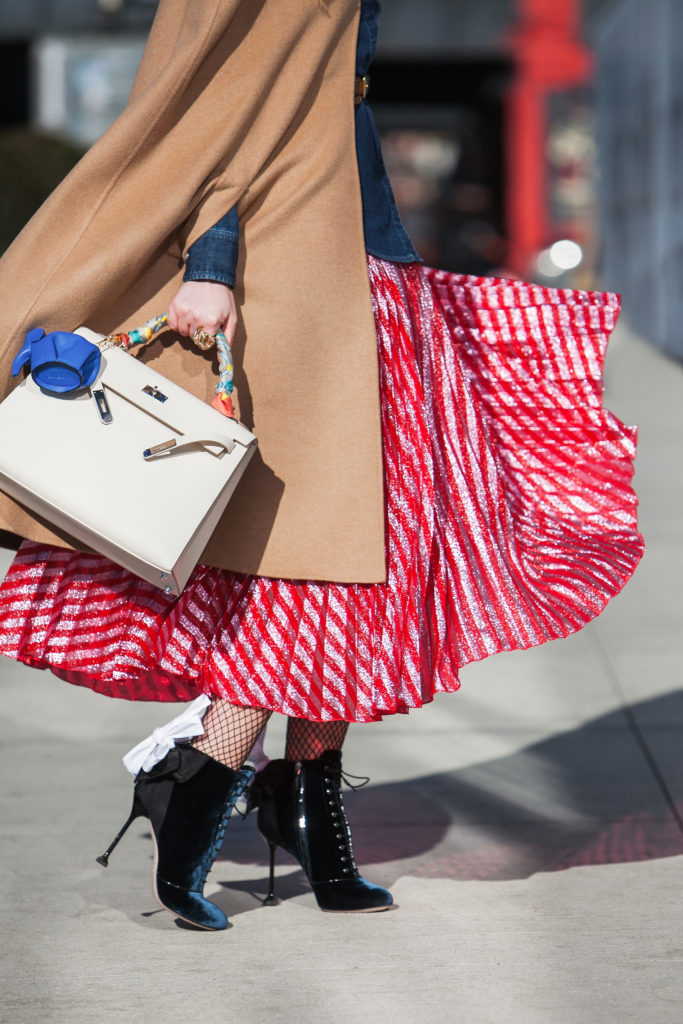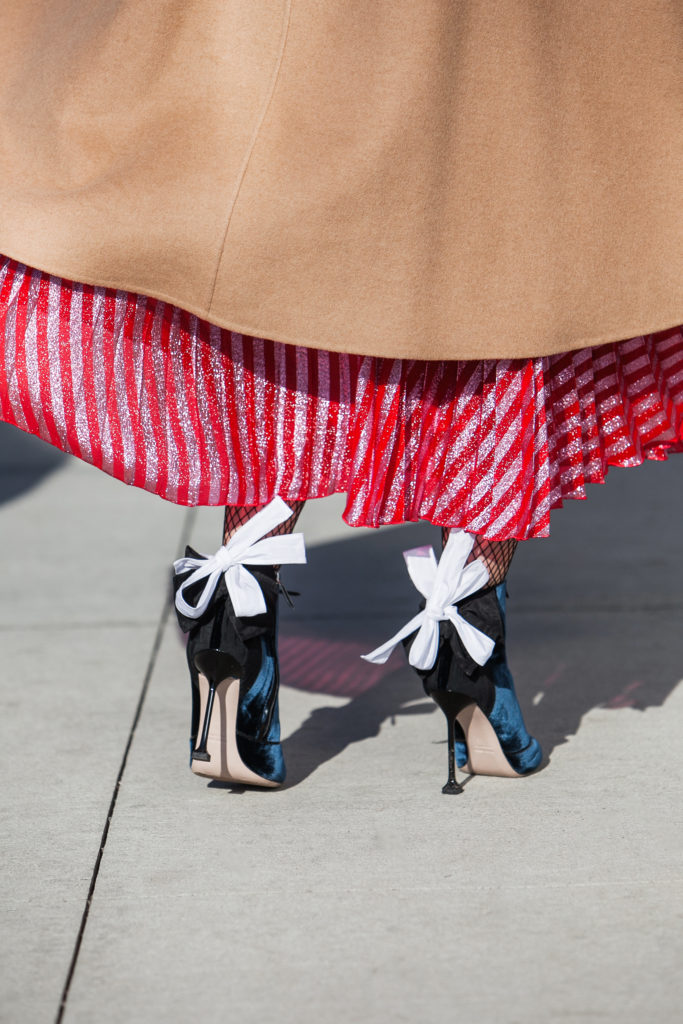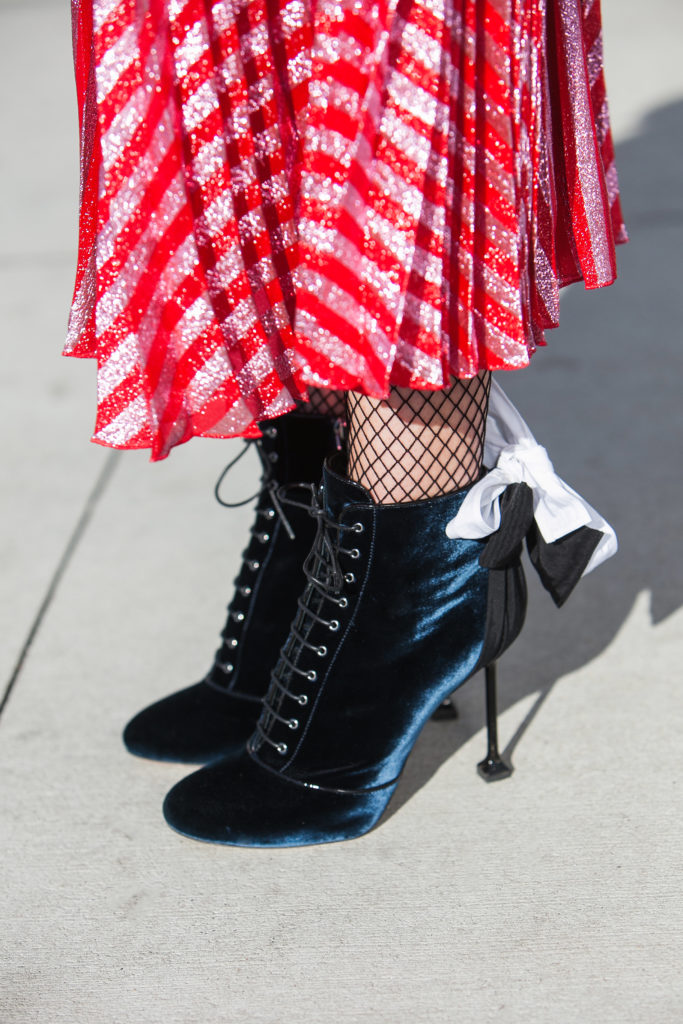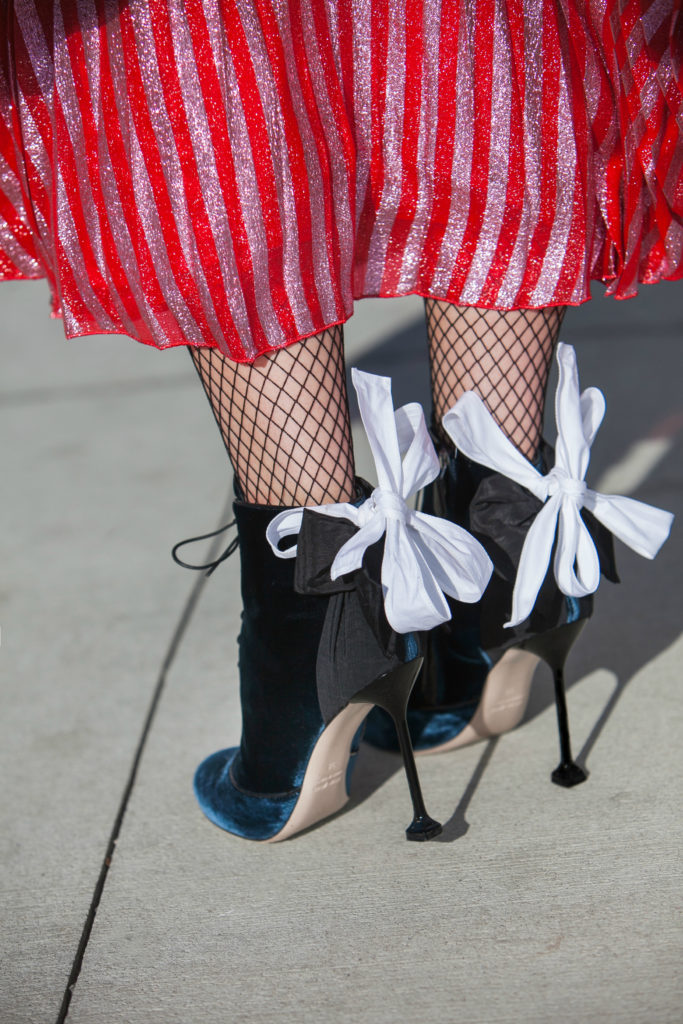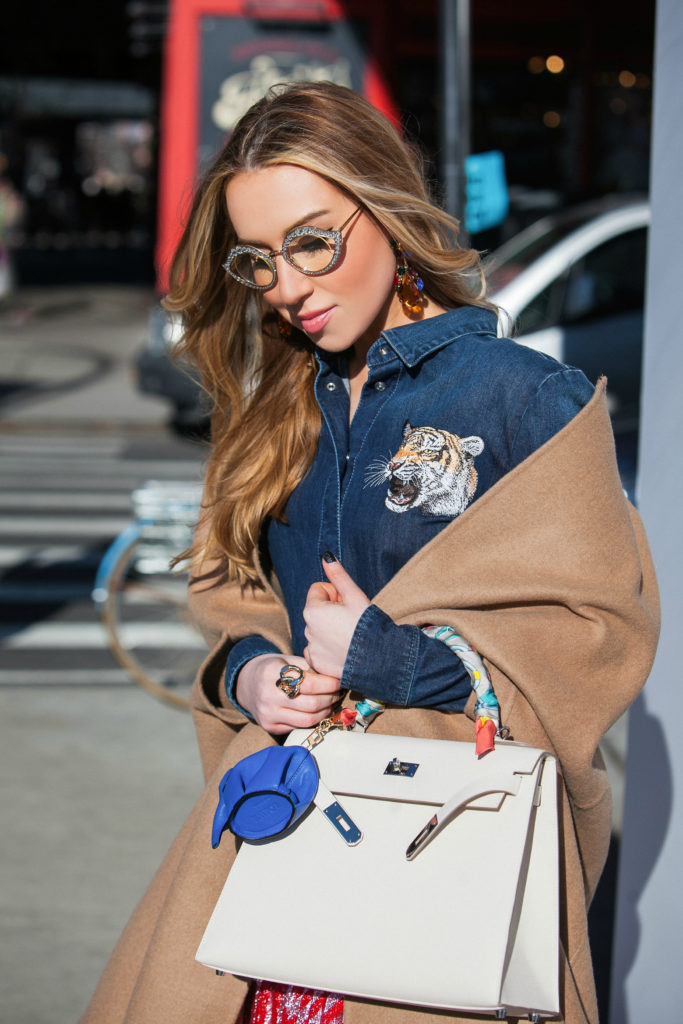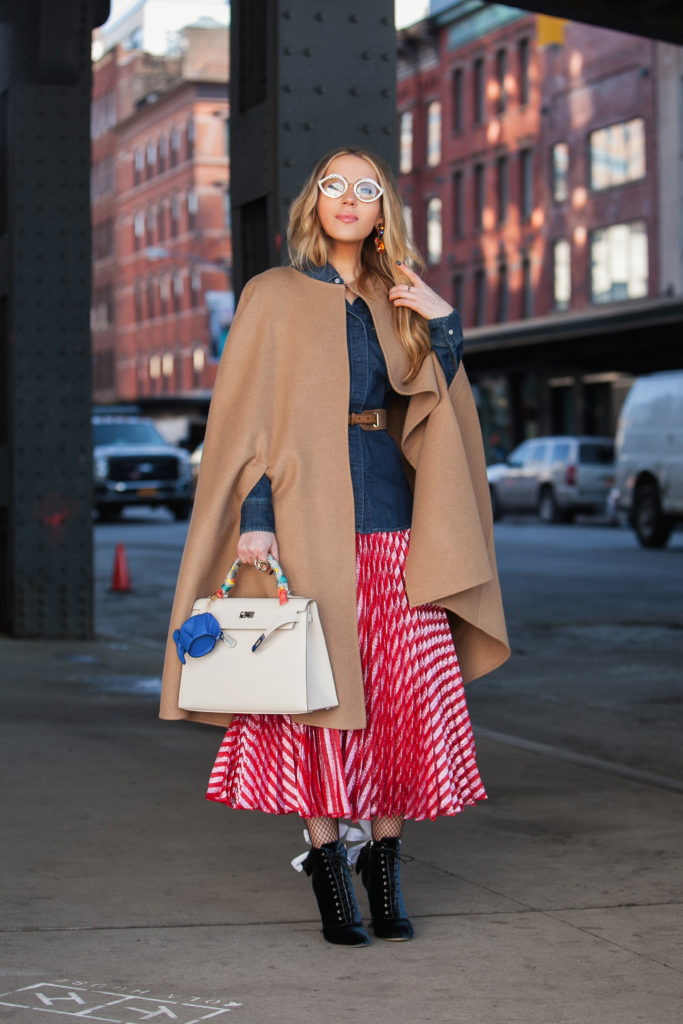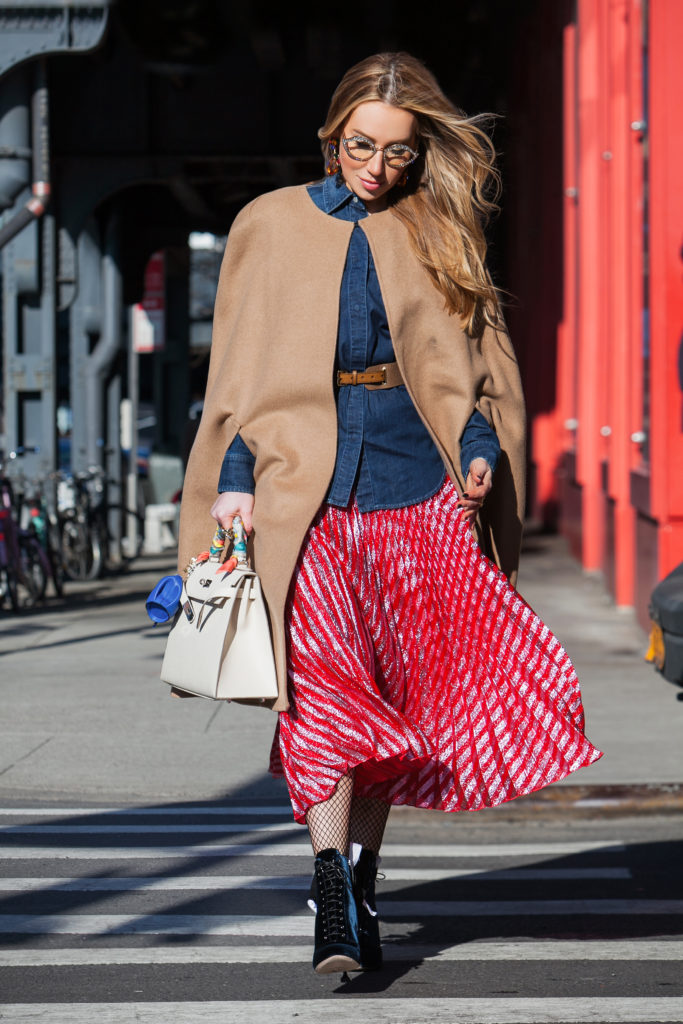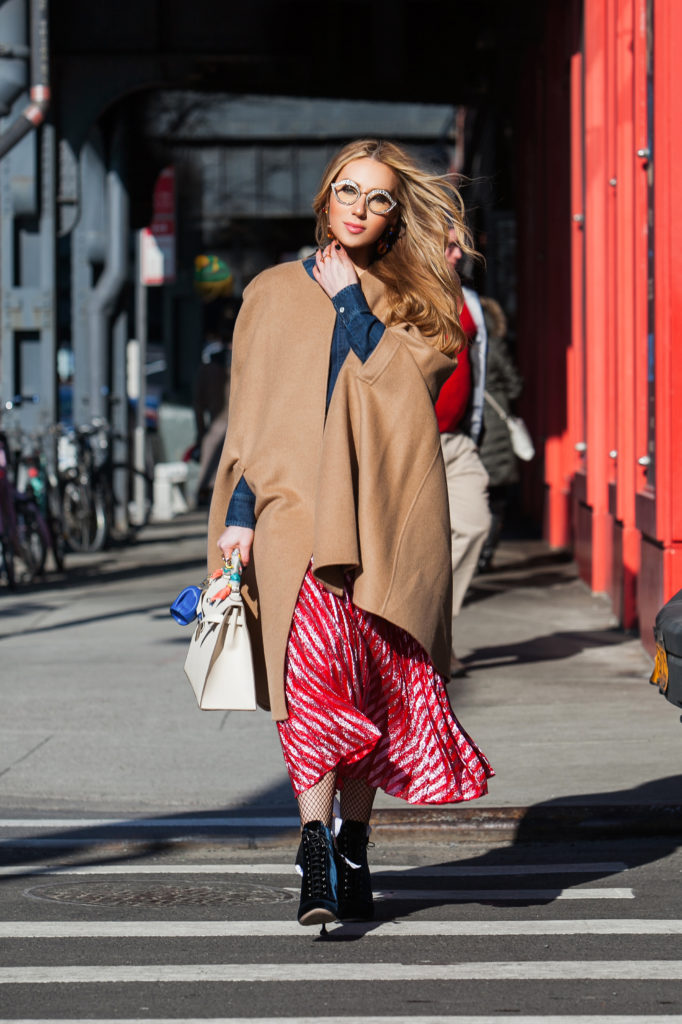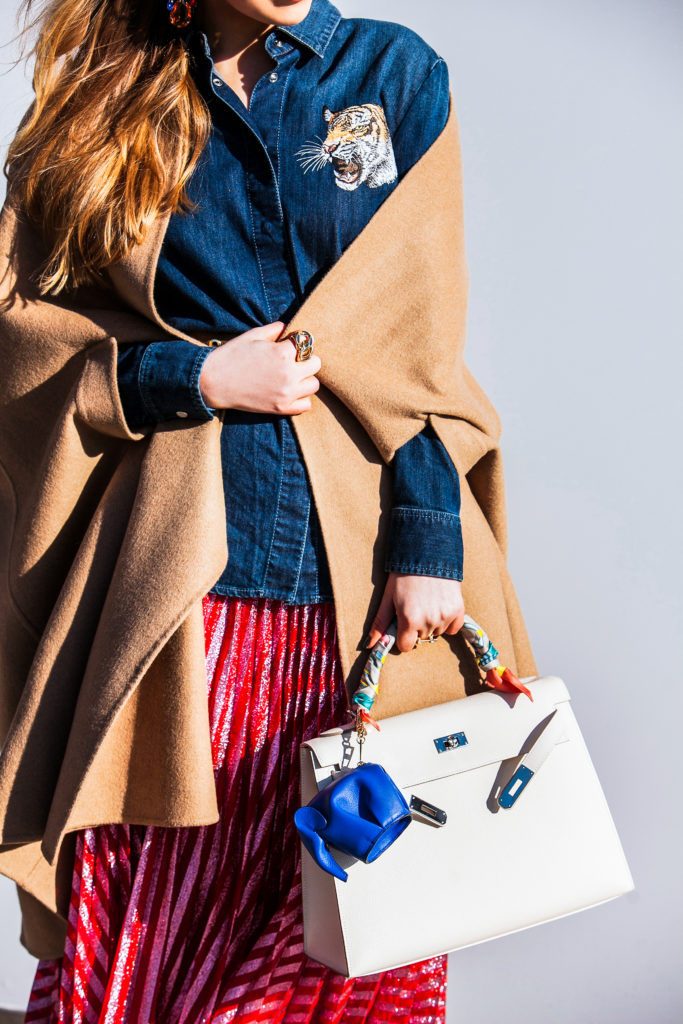 Skirt: Gucci similar 1 | 2 | 3 | 4
Cape: Oscar de la Renta similar 1 | 2 | 3
Shirt: Stella McCartney 1 also like 2 | 3
Boots: Miu Miu currently love 1 | 2 | 3
Bag and Twilly: Hermes
Sunglasses: Gucci 1 | 2
Coin Charm: Loewe 1 | 2 | 3
Tights: Asos
Ring: Dior
Belt: Burberry
The popularity and appeal are still there due to the trend's flexibility and variety, which can take you from a bold and risqué tone paired with mini skirts and shorts to quite opposite – like flirty romantic when worn with midi dresses and skirts or simply refreshingly styled, for example with jeans redefining the conventional look.
Today I also styled this otherwise typical midi length skirt, camel cape and denim shirt featured combo with animal details, that way the look can be updated and refreshed whenever I feel like it or by basing it on the type of occasion it is being worn to.
Photography by Mila Zvereva