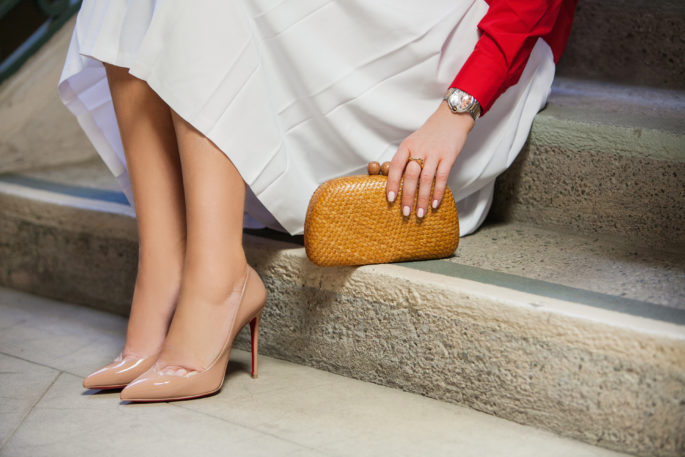 The red and white color combination is quite a strong pairing, in my opinion. They make each shade pop against the other. Red makes white brighter and white makes red stand out. White also makes red more airy and fresh.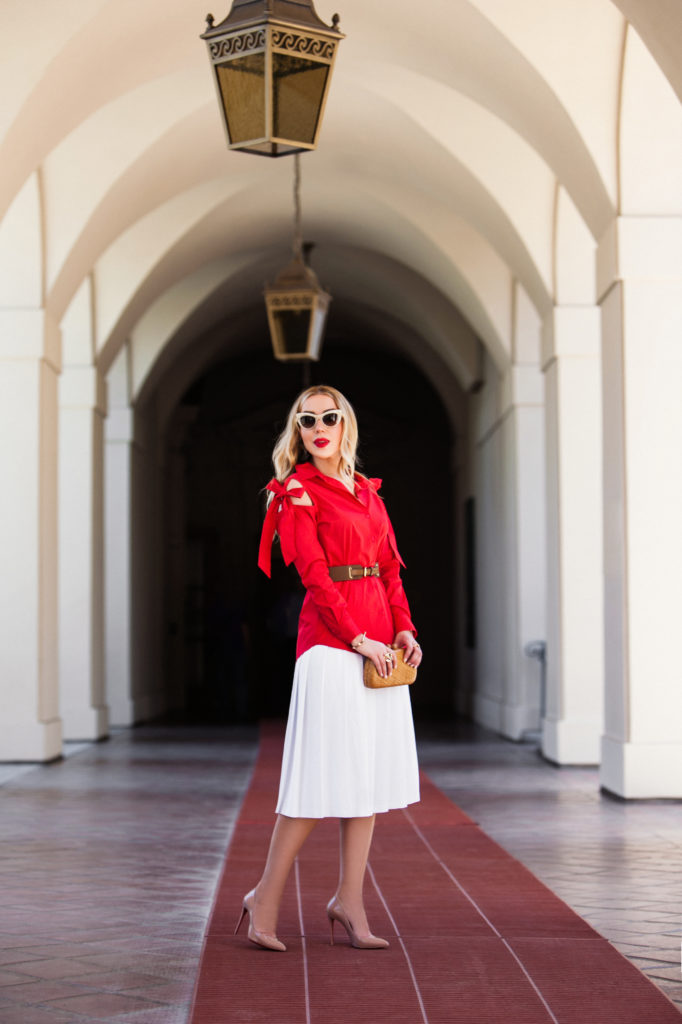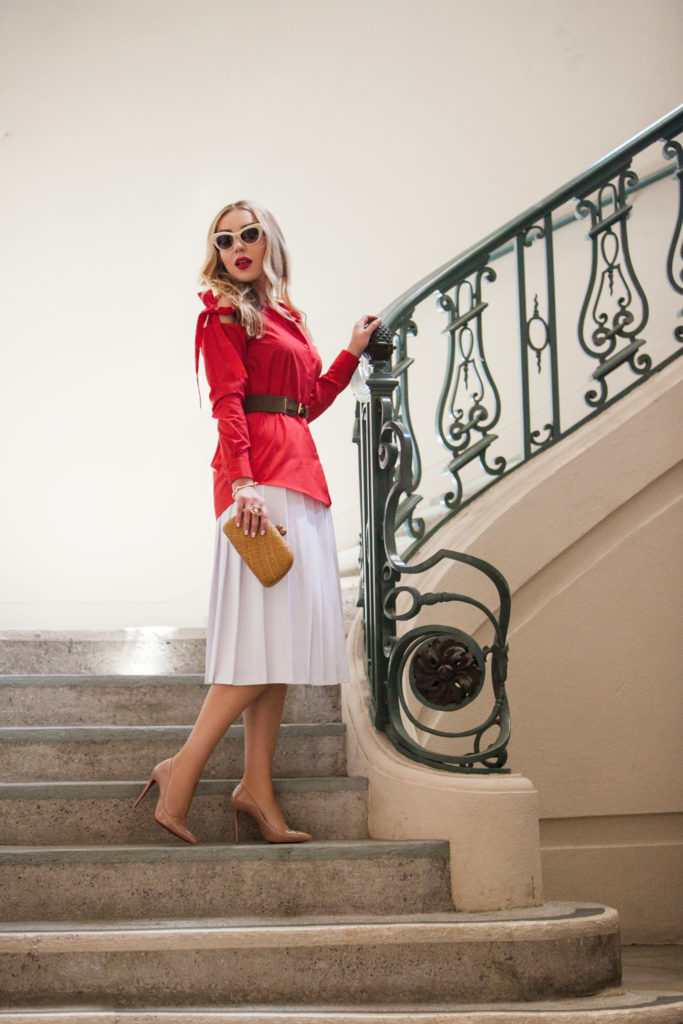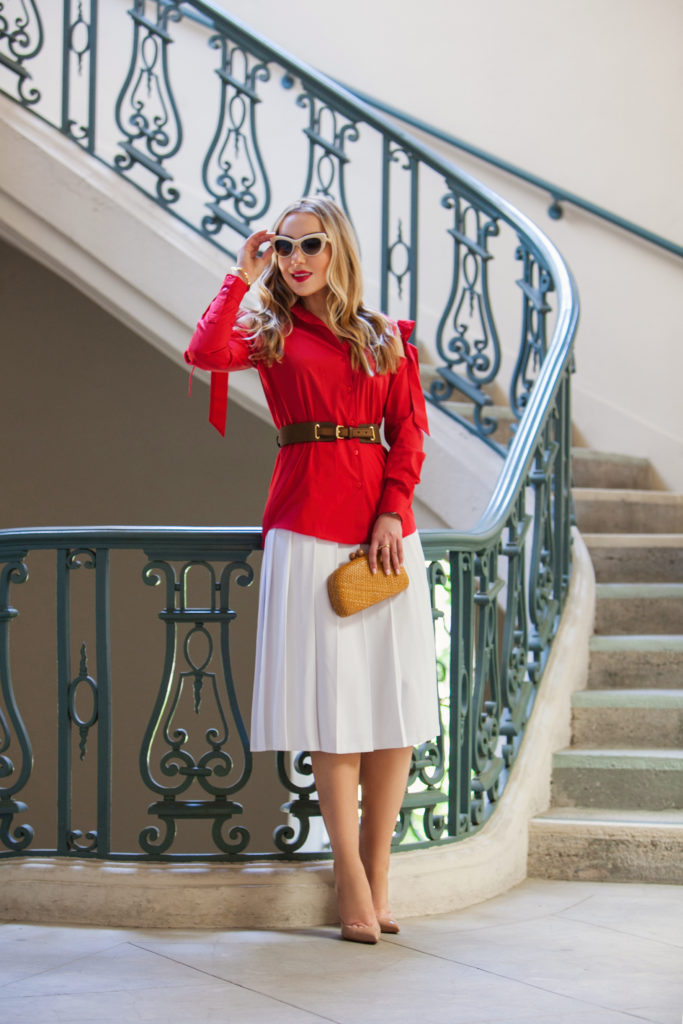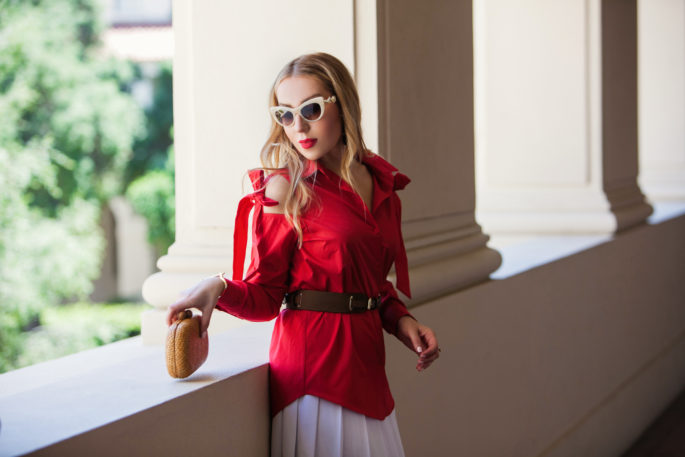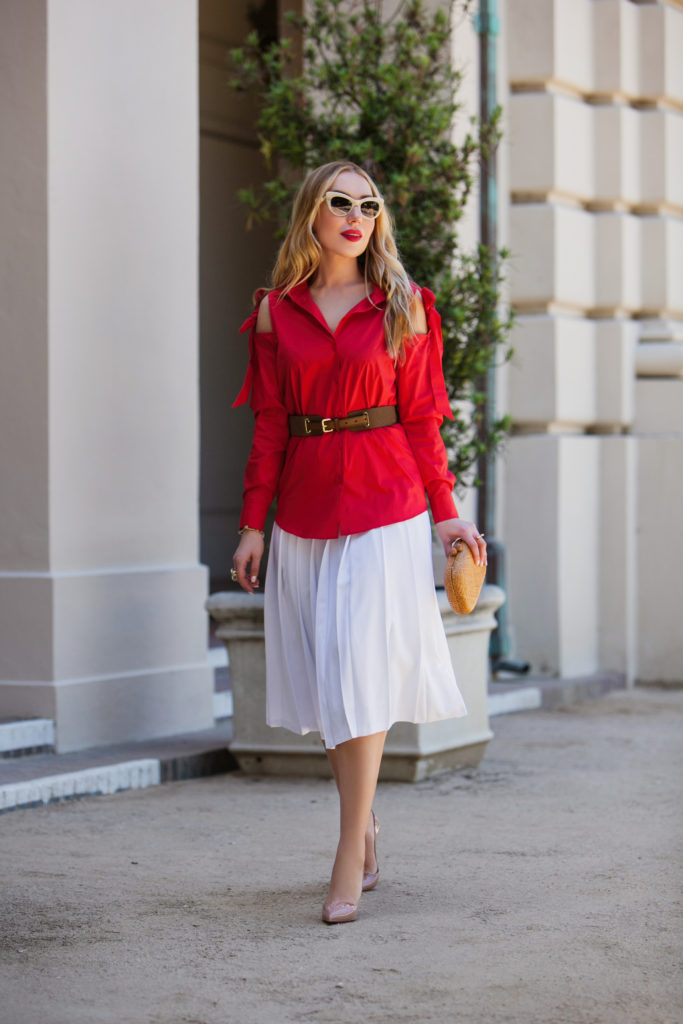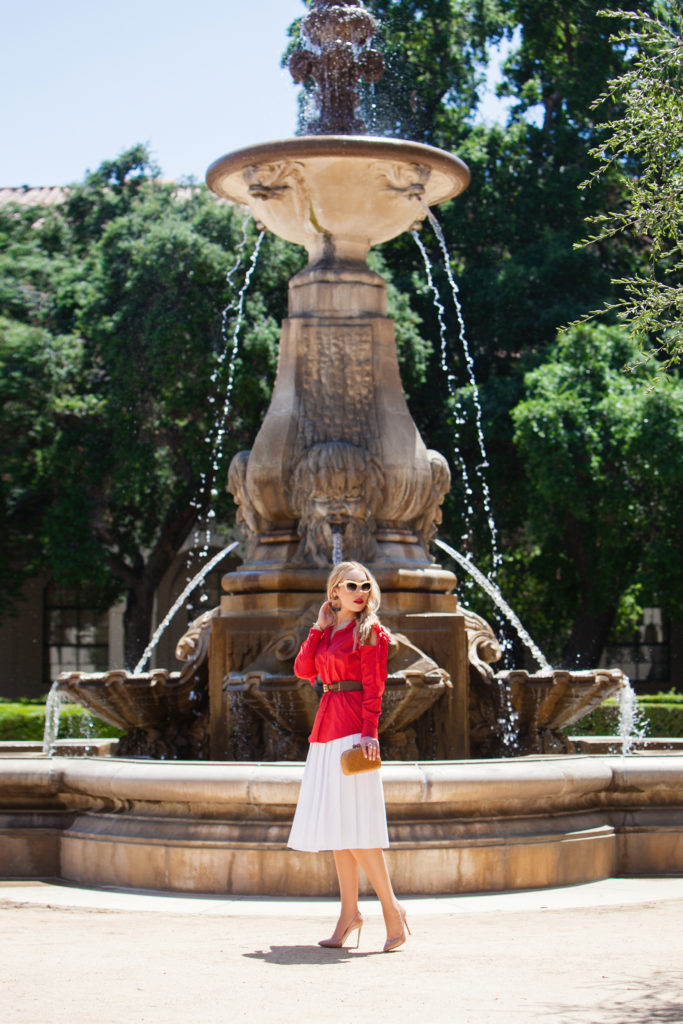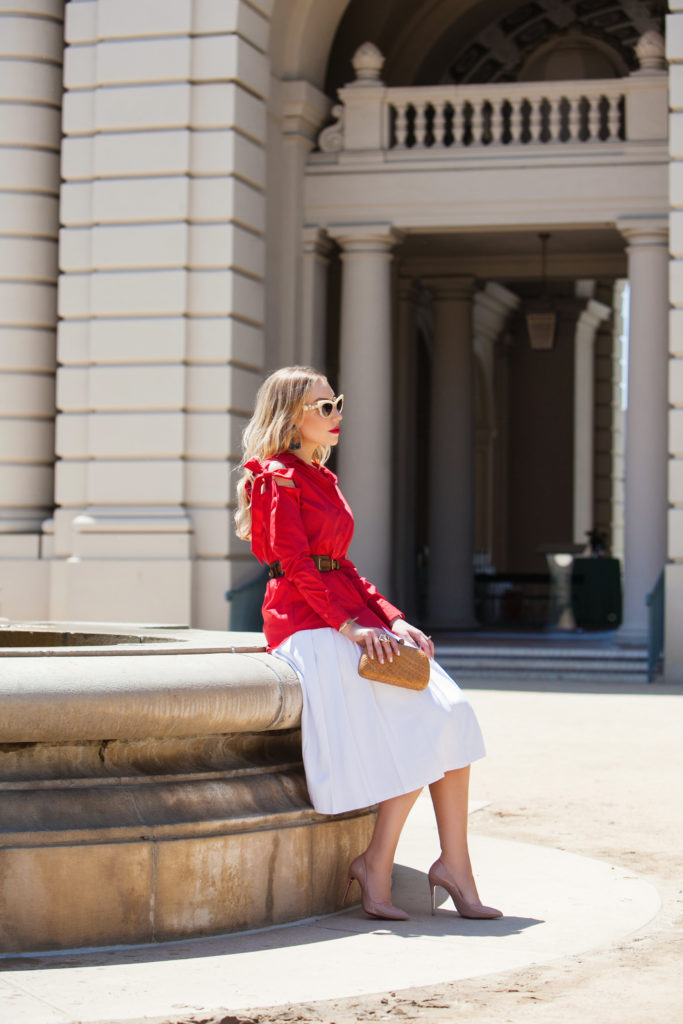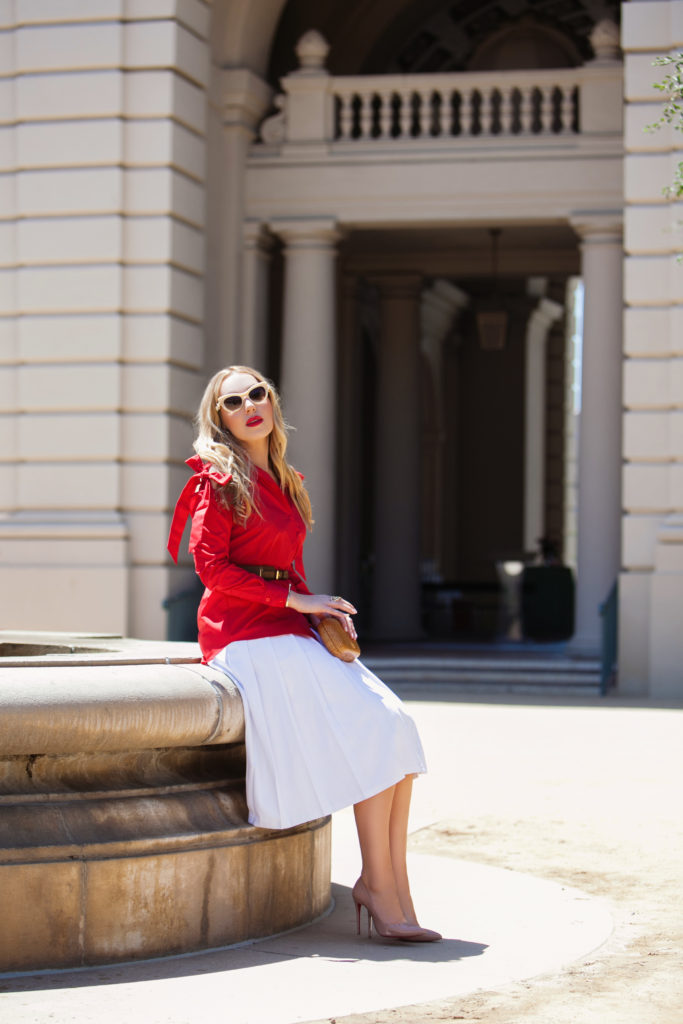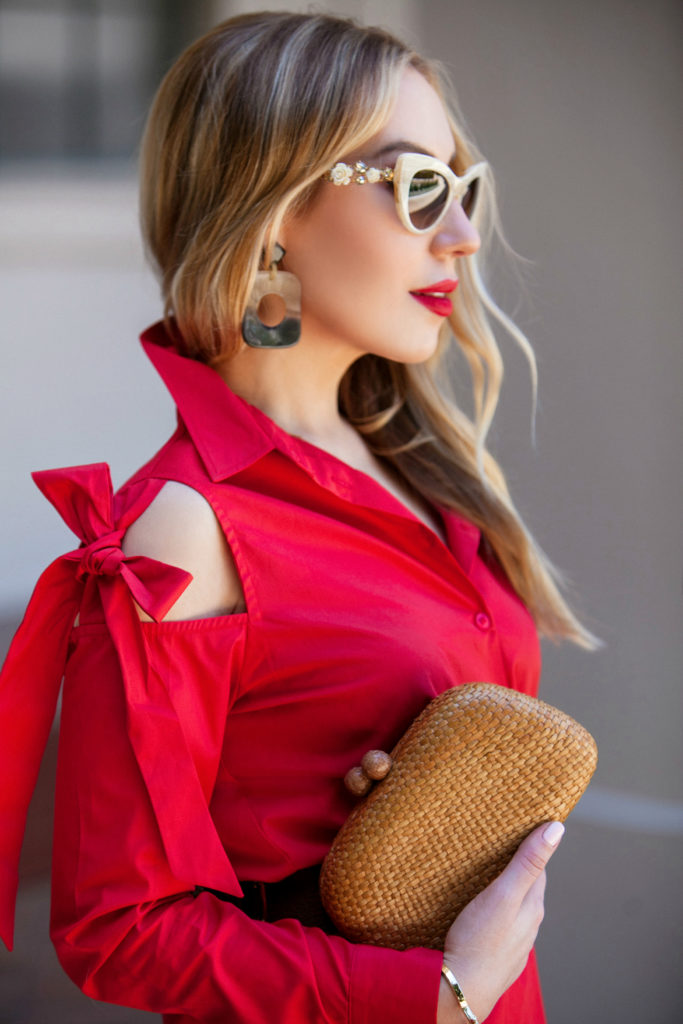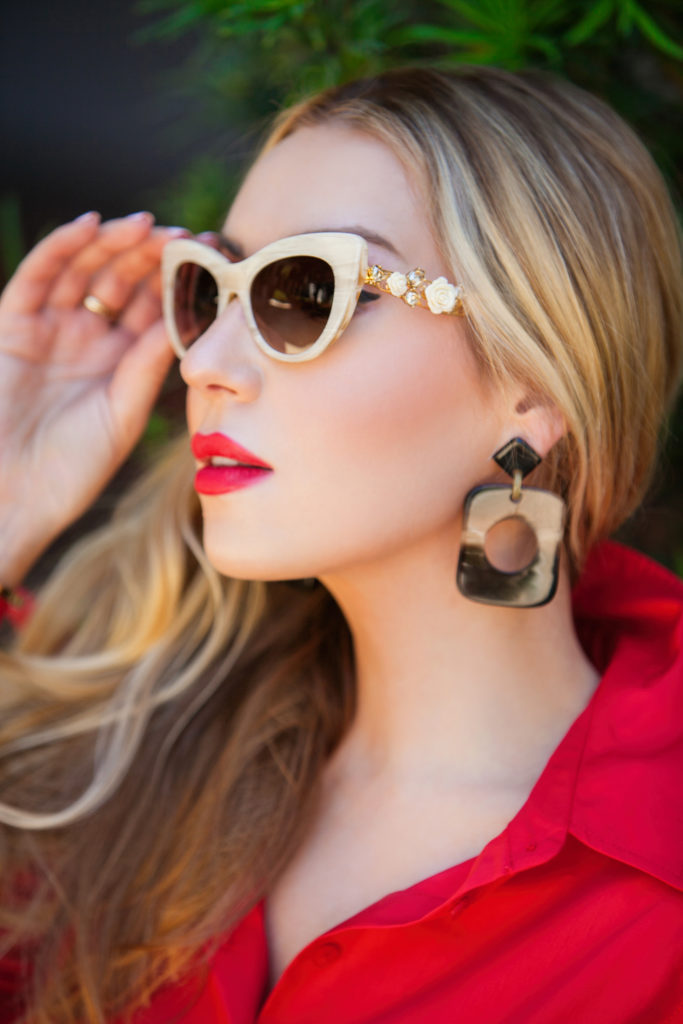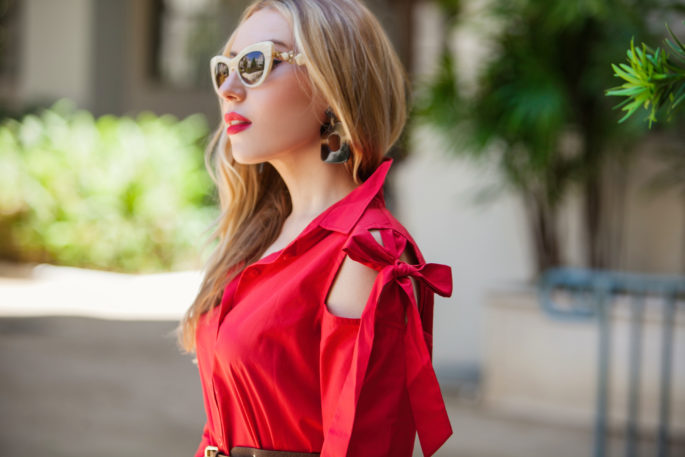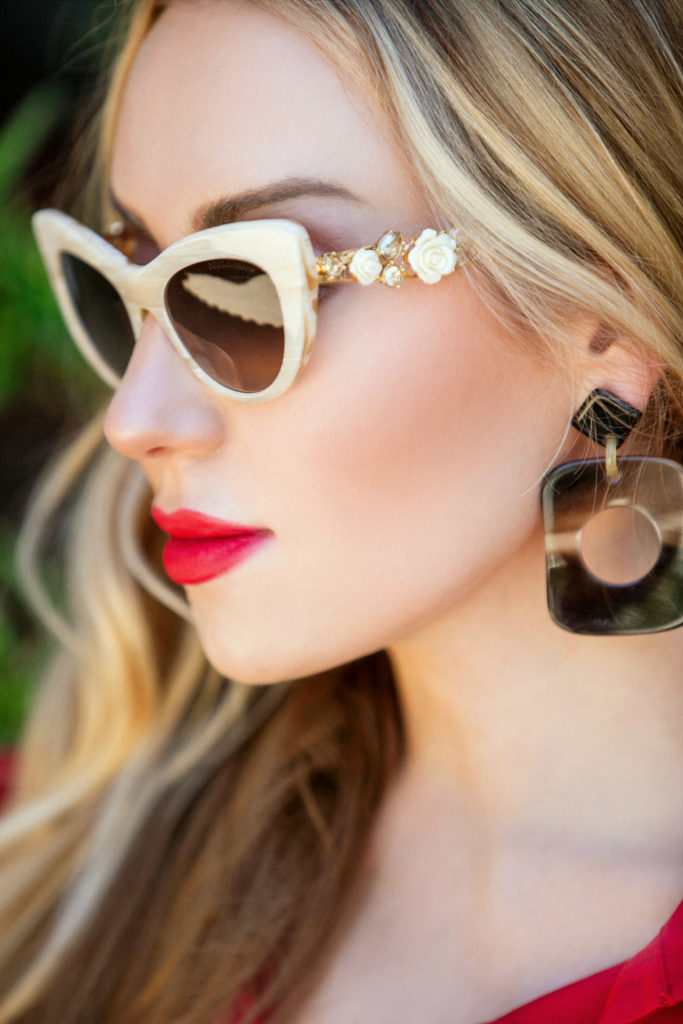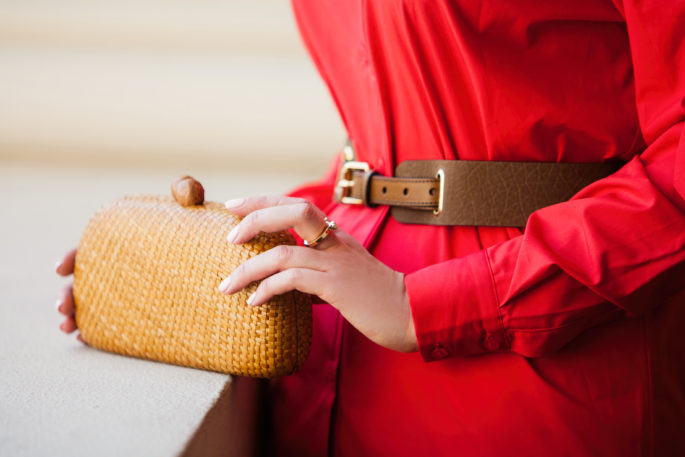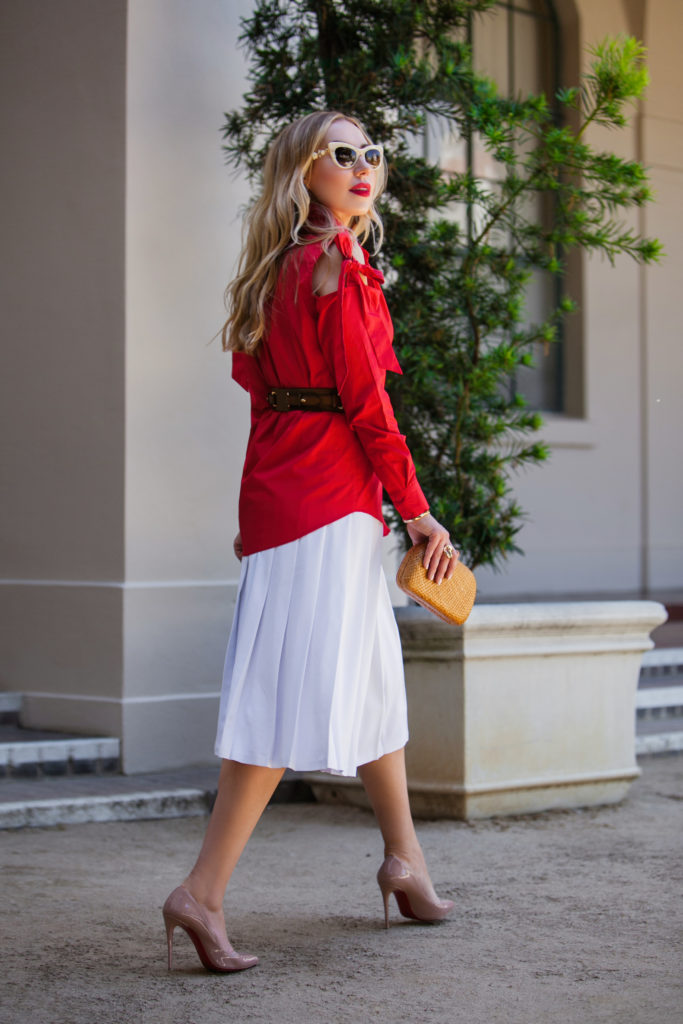 Skirt: Alice+Olivia 1 | 2
Top: ASOS
Bag: Serpui similar 1 | 2 | 3 | 4
Pumps: Christian Louboutin 1 | 2 | 3
Sunglasses: Dolce & Gabbana 1 | 2 | 3
Lips: MAC in Ruby Woo
You also don't want to end up looking like a candy cane or something that was left over from from holiday decorations. The more structured the look the better, so it's important to keep the rest of the look pretty neutral when it comes to accessories.
As you can probably tell I am quite obsessed with these Dolce & Gabbana sunglasses. I love cat eye shape for sunglasses in general, but in beige and with rose details, it just takes your perfect summer shades to a new level. Whenever I wear them I imagine I am cruising somewhere in the beautiful scenery of Italian coast in a convertible. They are just that fab.
If you do find them as awesome as I do, you are in luck as they are currently on sale in this shade and available in a variety of colors like blue, red and peach.
Speaking about Italian scenery, are you planning any travel or vacation this summer? And if so, where are you heading to? It's always so fascinating to get ideas and inspiration from others. So please do share.
Photography by Mila Zvereva
SaveSave
SaveSave
SaveSaveSaveSave
SaveSave
SaveSave
SaveSave
SaveSave
SaveSave
SaveSaveSaveSave
SaveSave
SaveSave