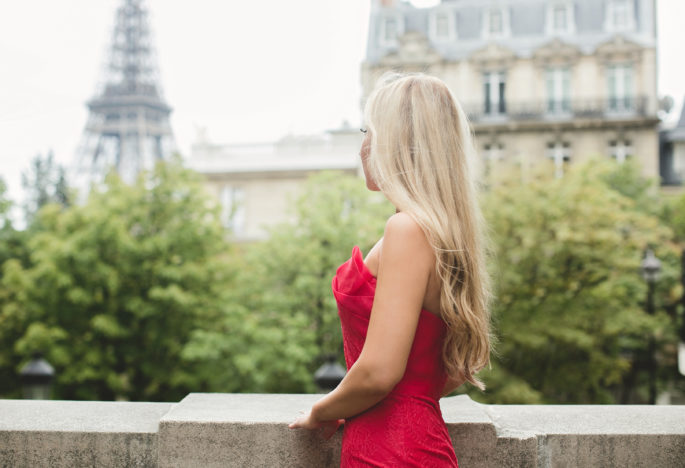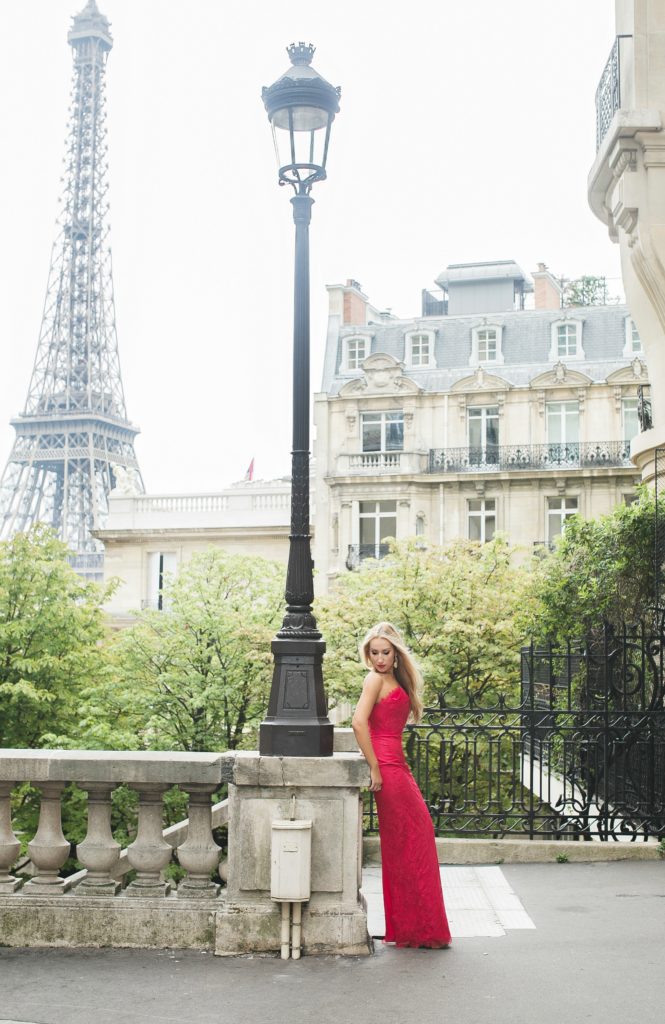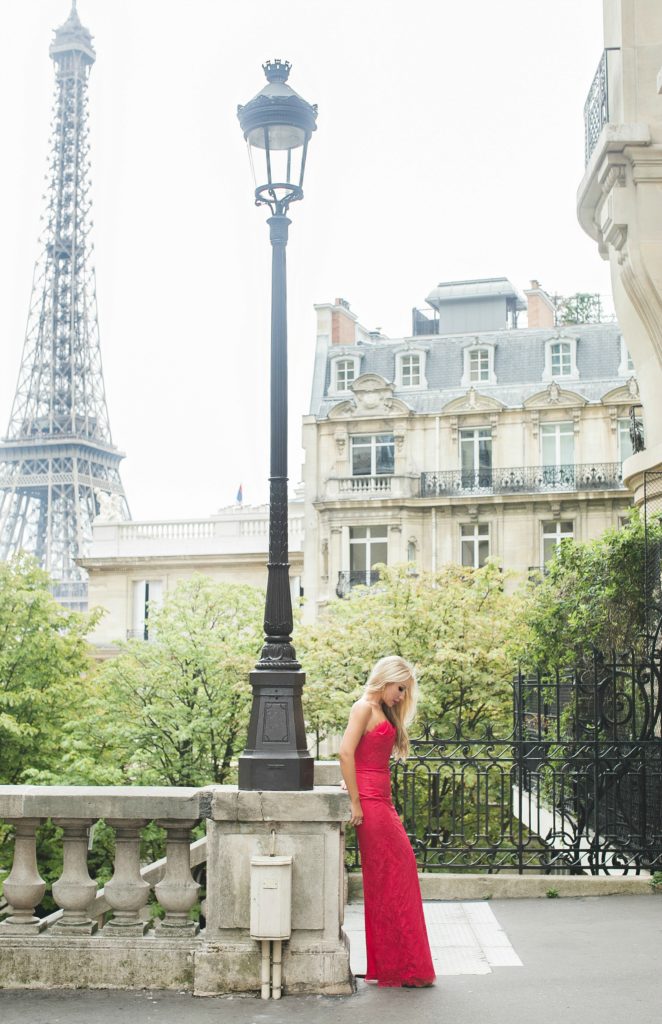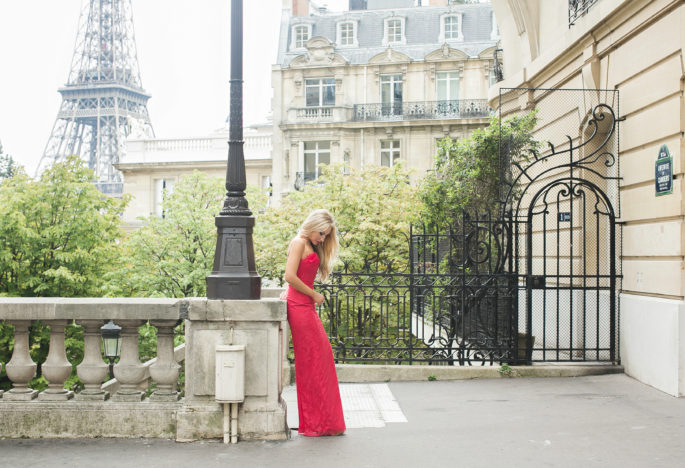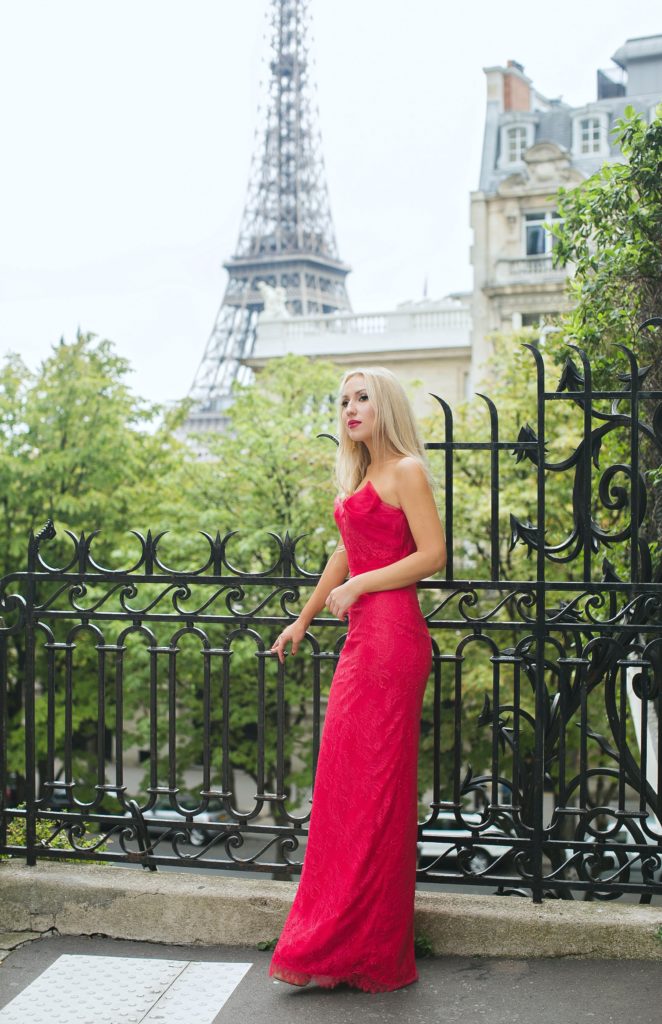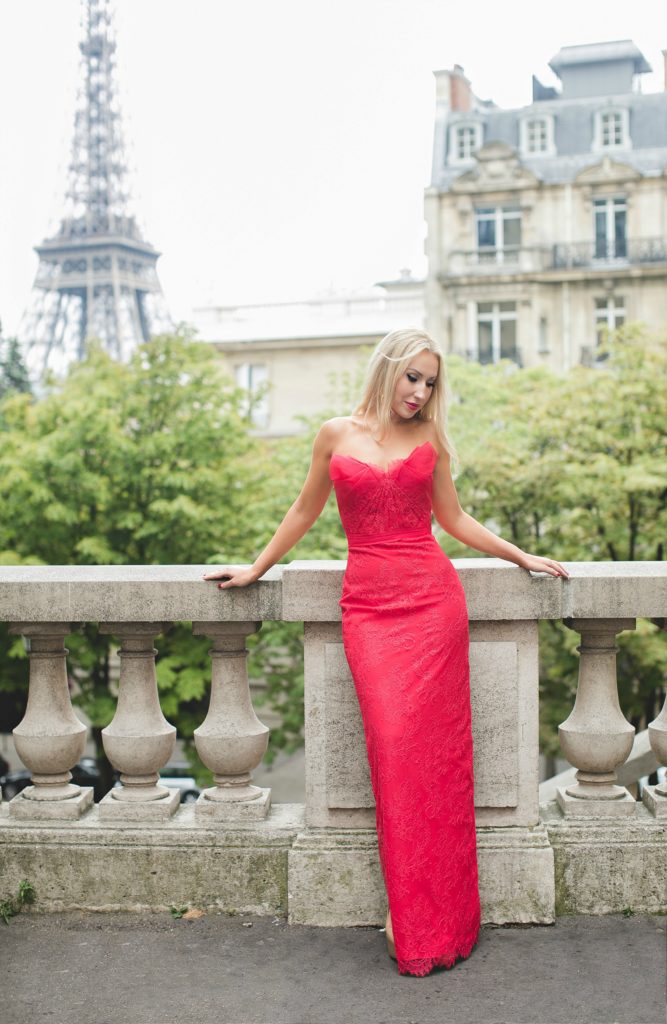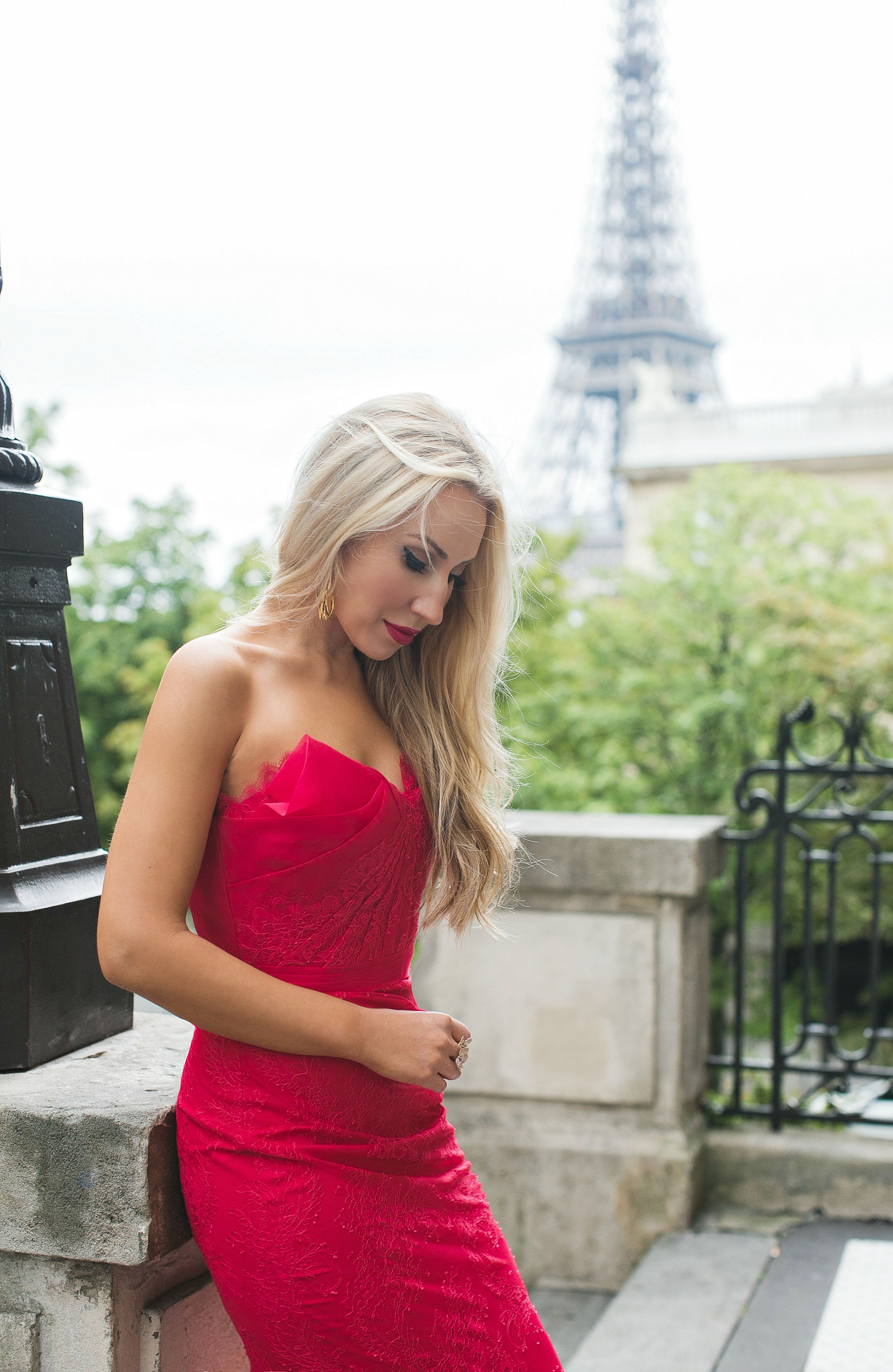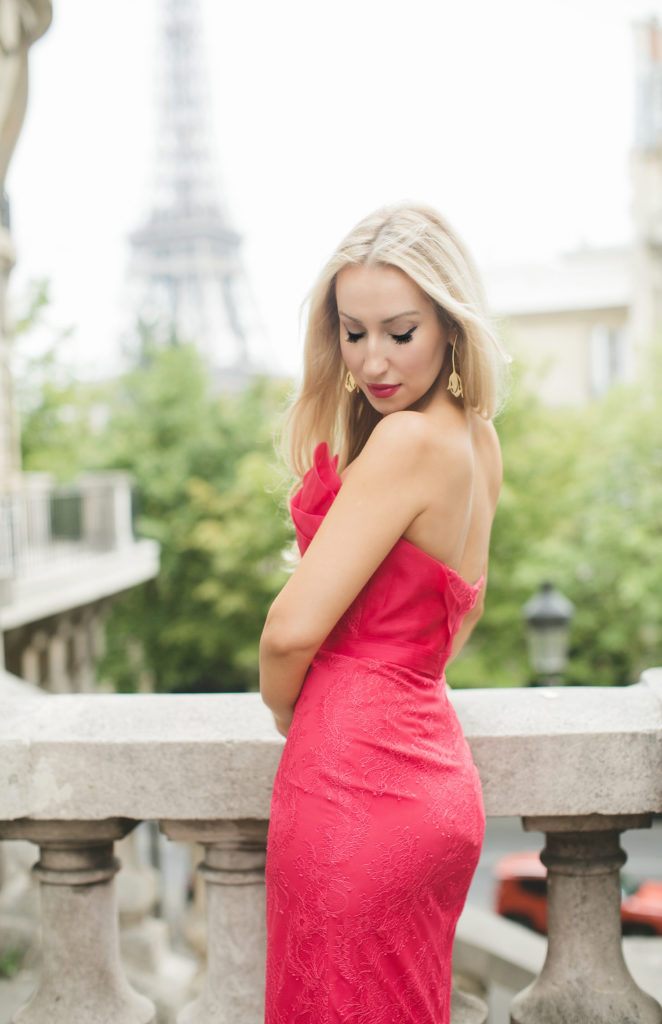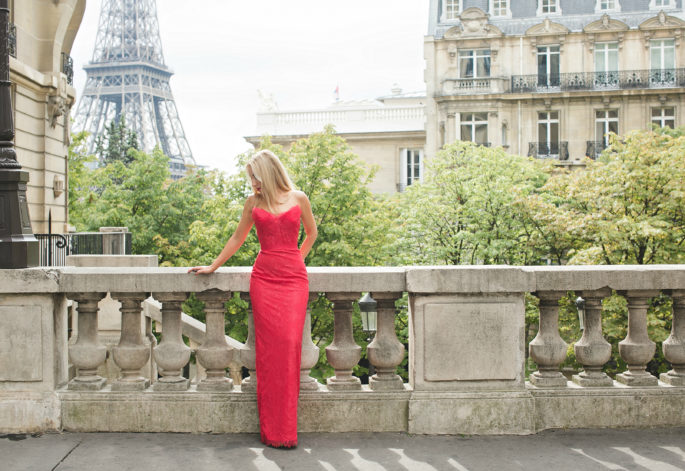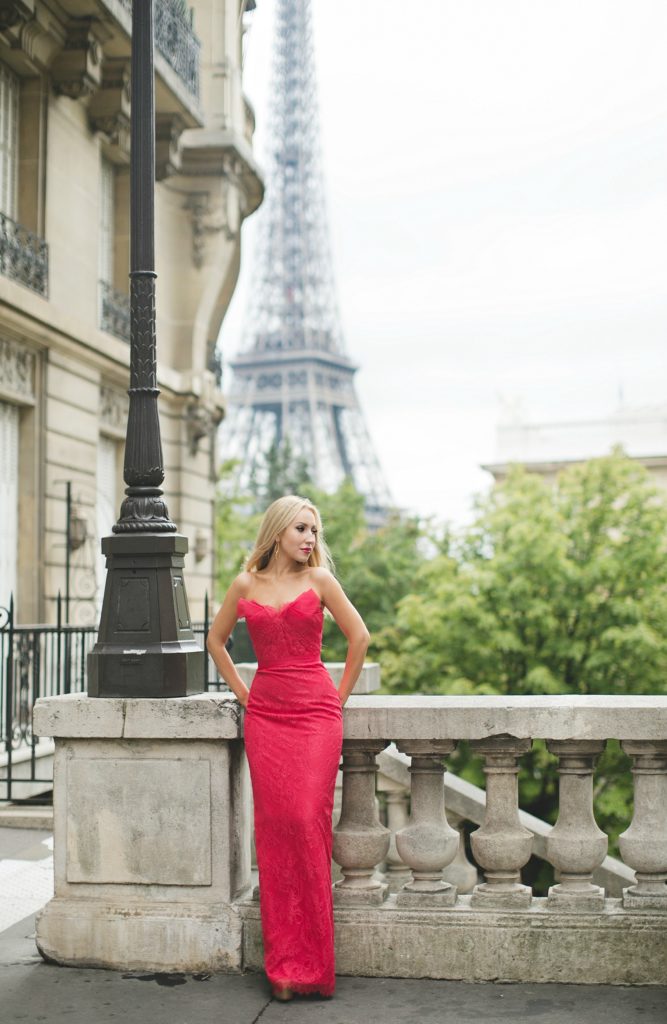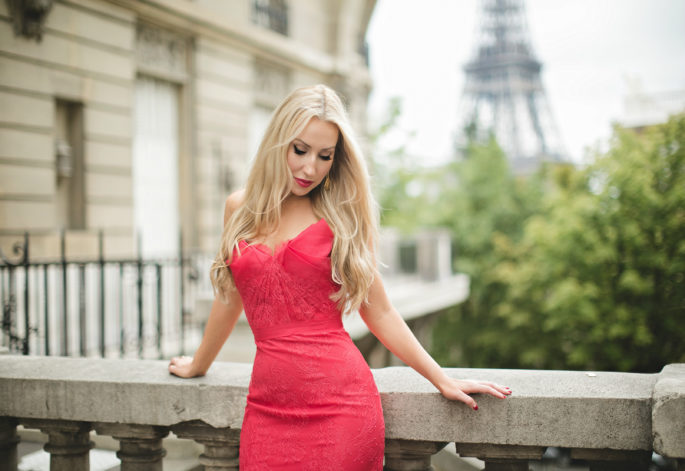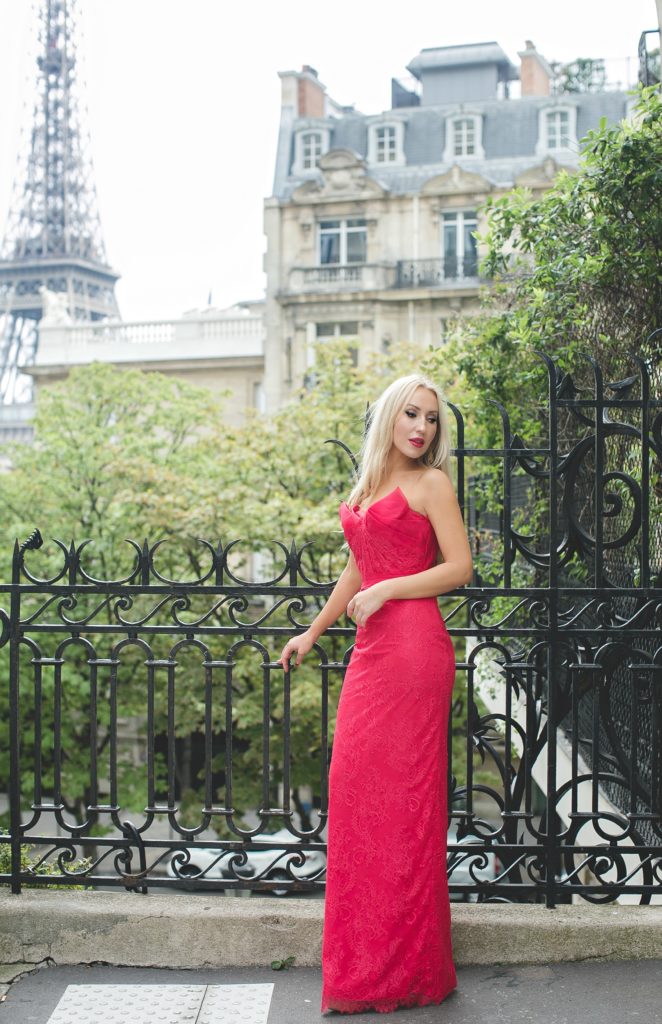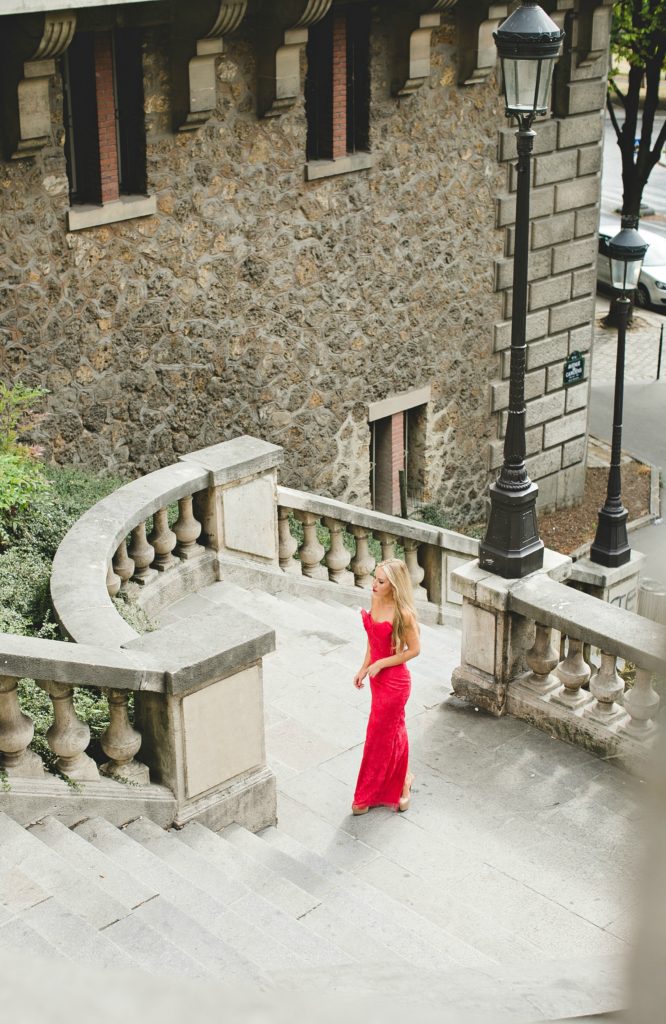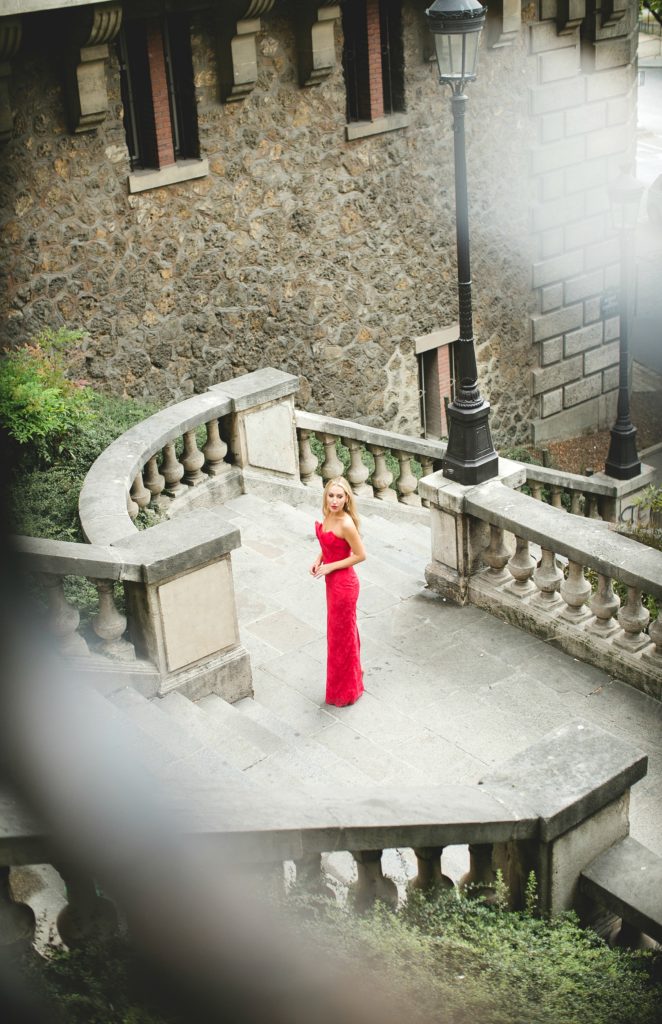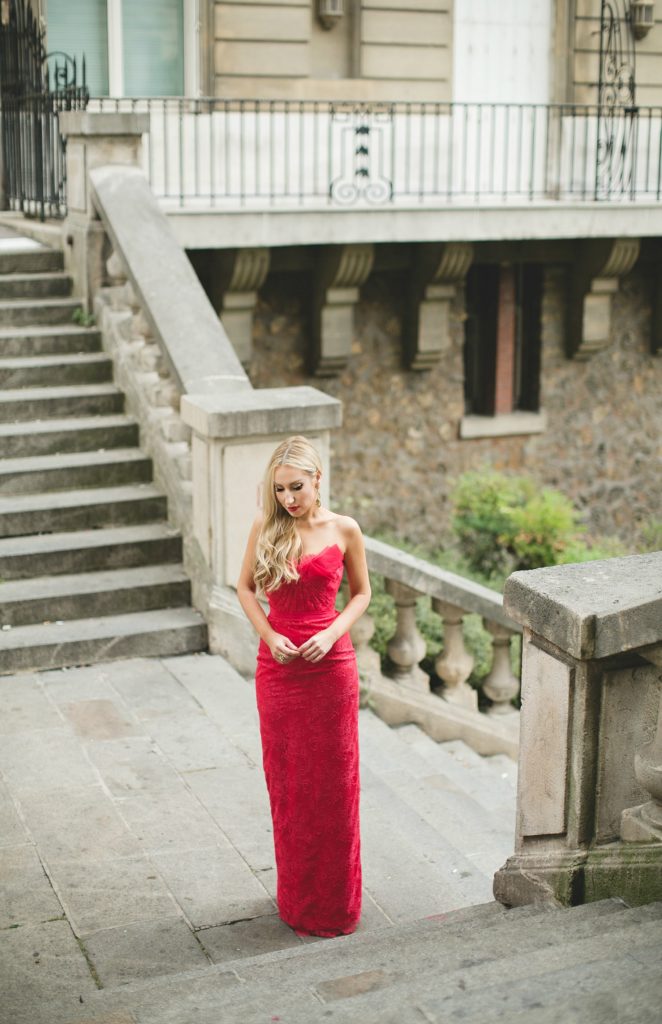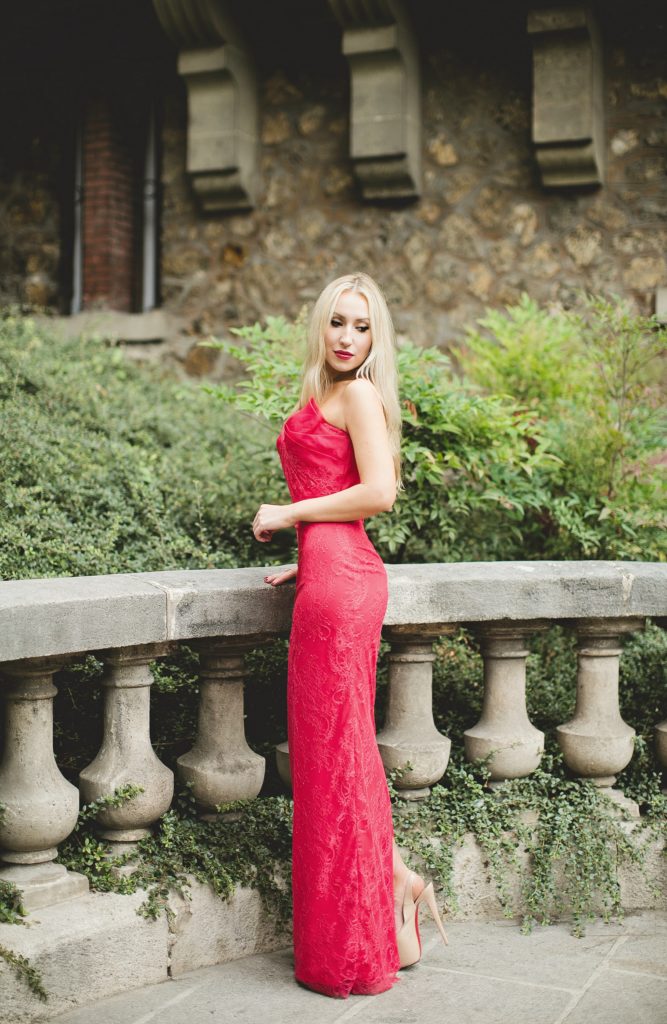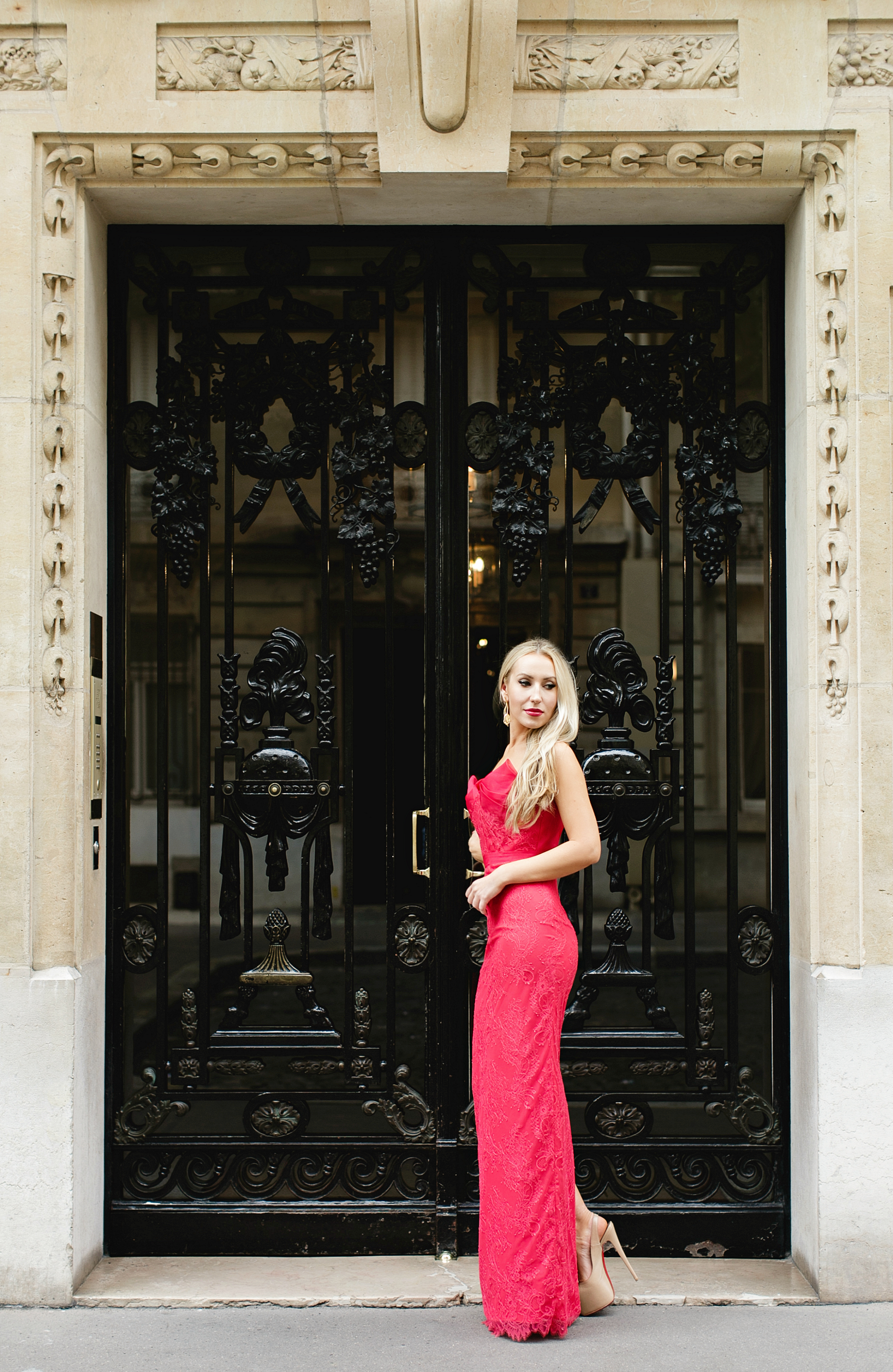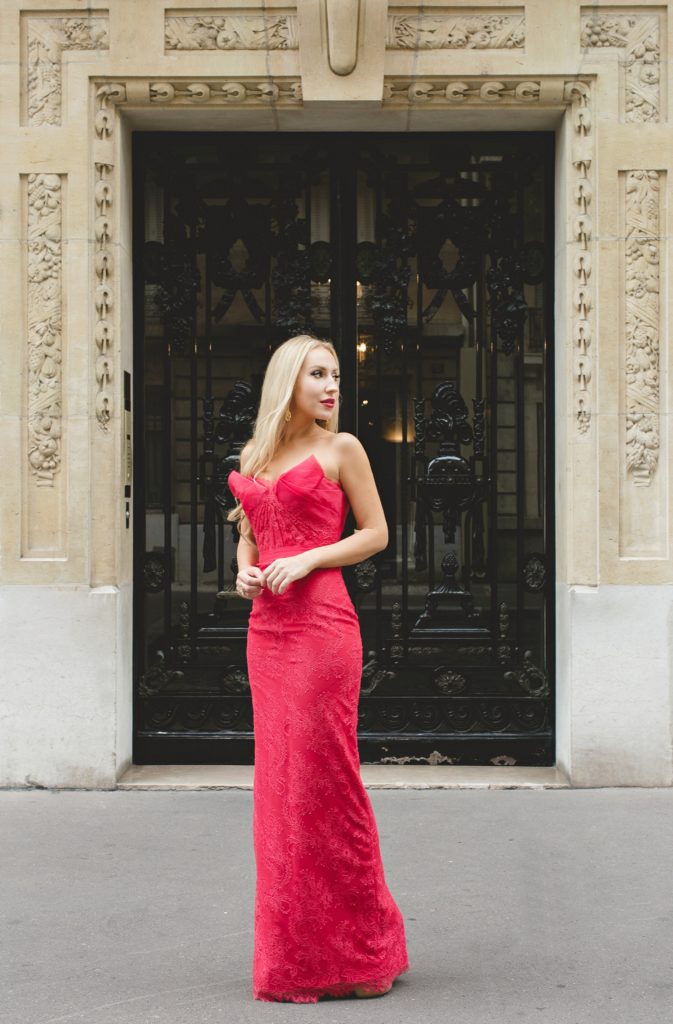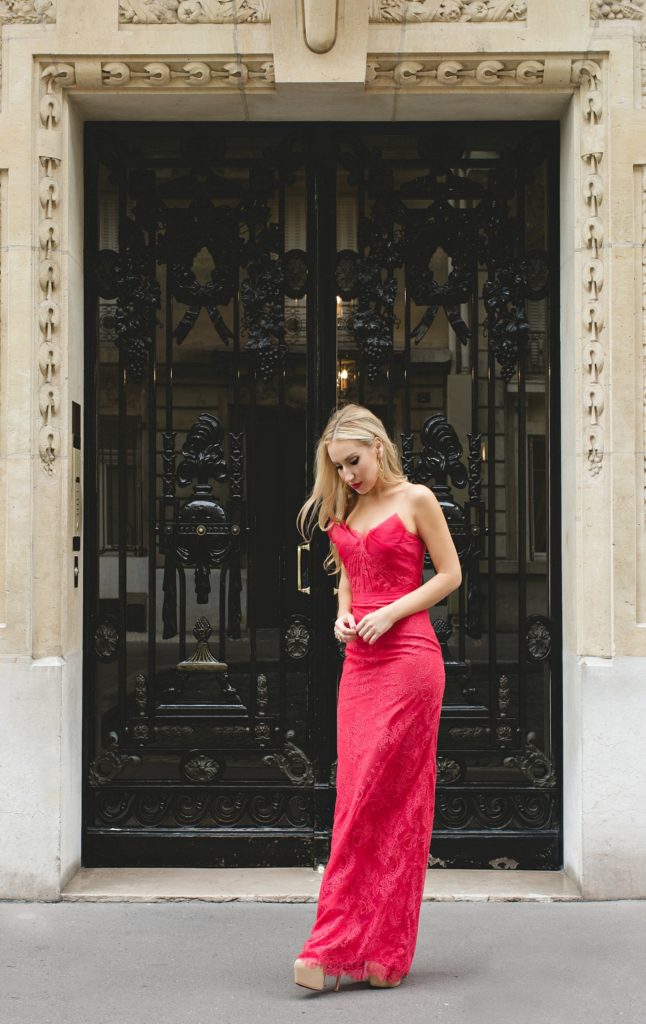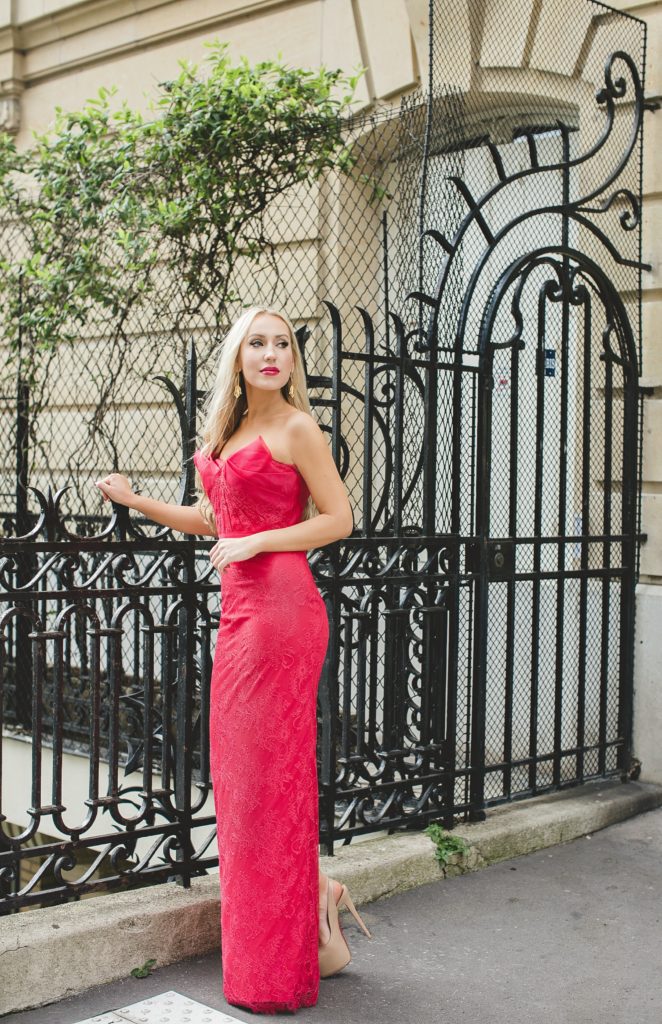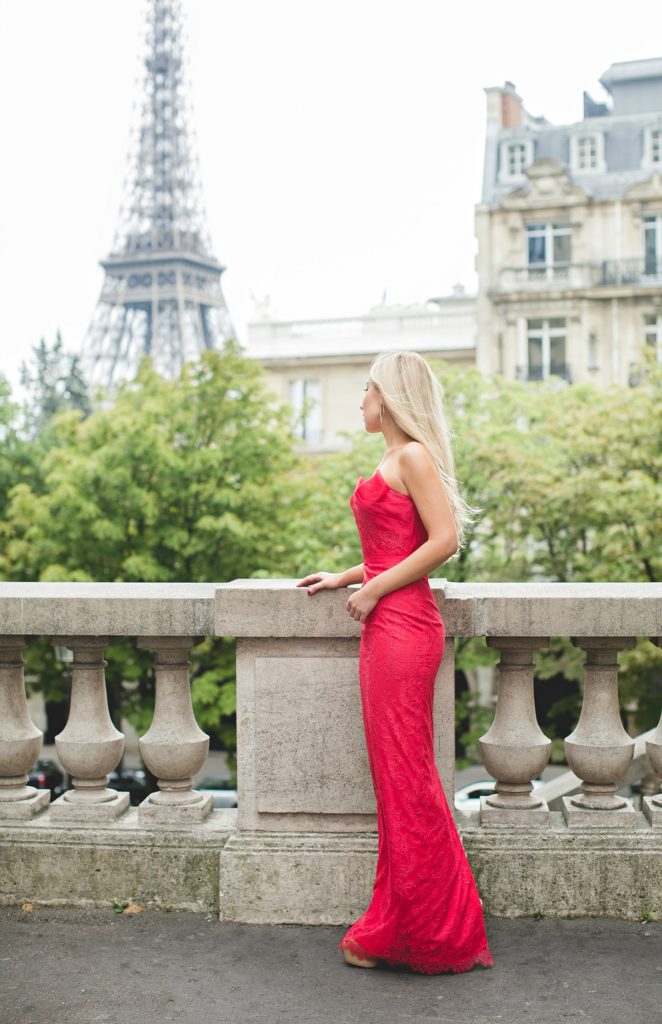 Dress: Notte by Marchesa current favorite red gowns 1 | 2 | 3 | 4 | 5
Pumps: Christian Louboutin (similar) 1 | 2 | 3
Earrings: Oscar de la Renta
Lips:CHANEL Seduction
Happy New Year! I rang mine in Mexico this year which was an absolute blast, but I wanted to start the year of 2016 with a very special post shot in Paris by Ula. 
You probably already noticed the new header created by the very talented illustrator Ramona, who is based in Sweden and whose work I happened to discover through Instagram and ever since have wanted a piece for myself. And now I am also sharing it with you.
The power of media and internet is mesmerizing: I am so thankful for the opportunities and people I get to meet and work with all over the world every single day. This past year of 2015 was very kind to me and I take all the keys and tools it gave me and put in my big bag of knowledge and experience. I don't take anything for granted or call it luck – you set your goals, aim and work for them. I always keep going and try to grow – that's just my personality. My goals for this year are simply being more kind not only to others but also to myself (my body and health), read more (one thing I absolutely love but wasn't on top of this past year), to do a better job expressing my gratitude and feelings for the people I love and care about, travel more – exploring new cultures and meeting new wonderful people. And of course keeping up with updating the blog with new content and topics. So many new ideas so little time!
Photography by Ula Blocksage