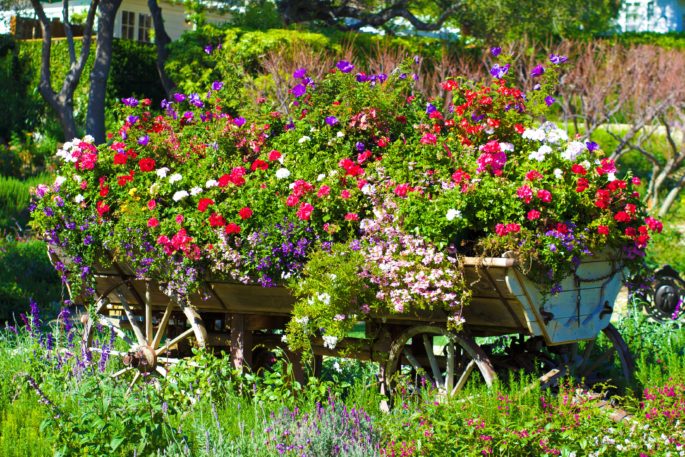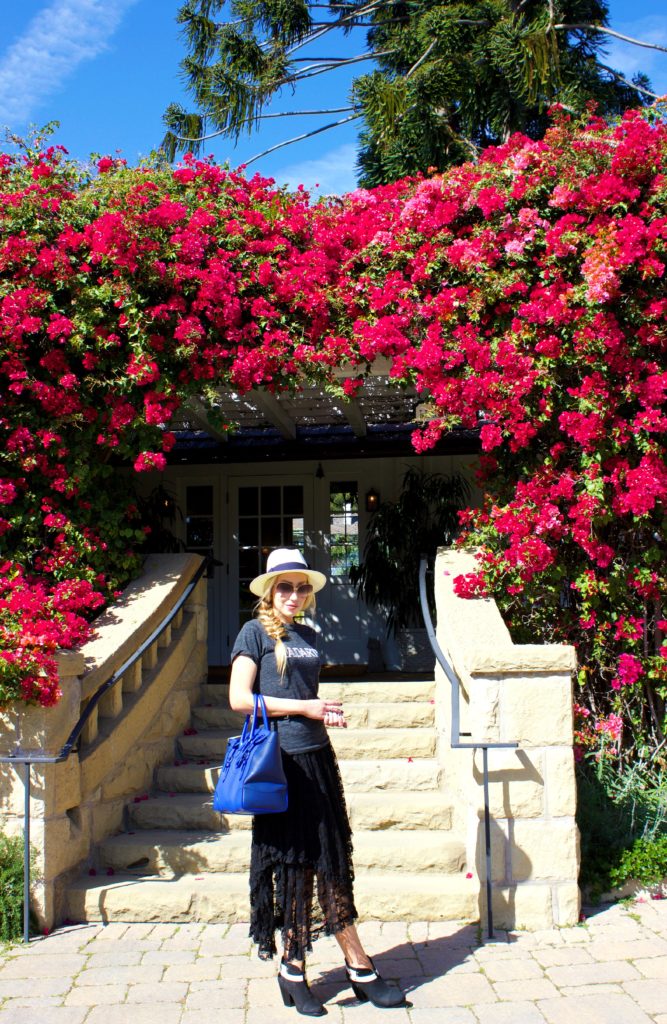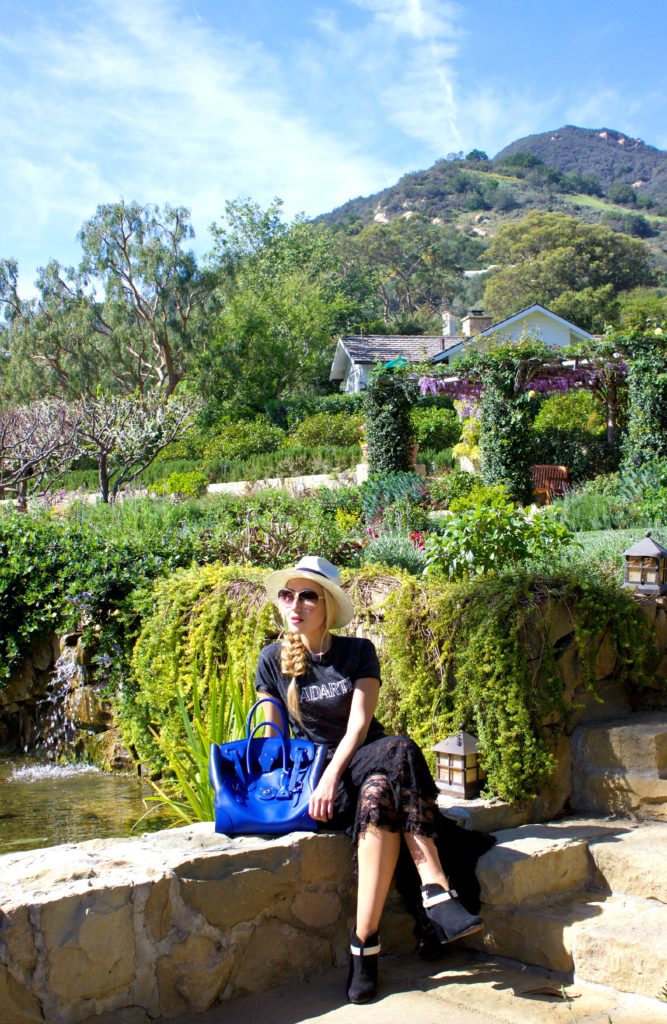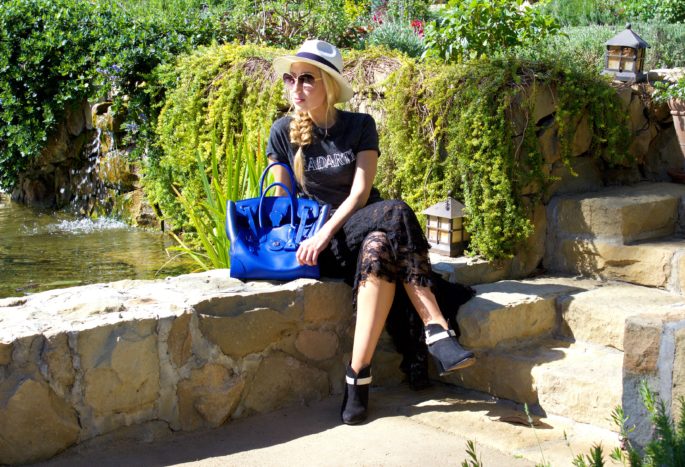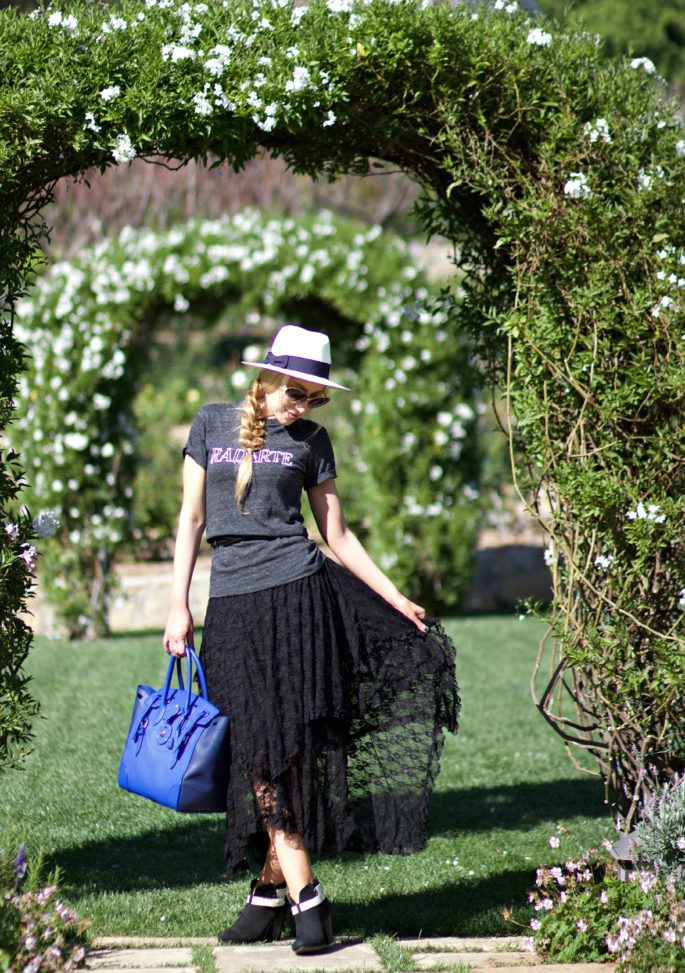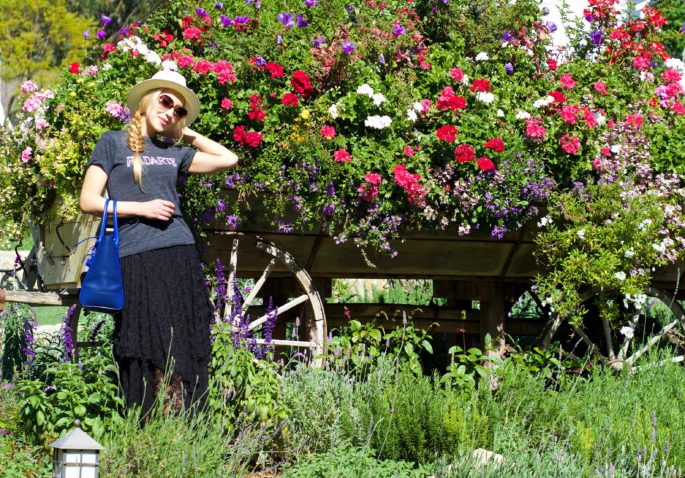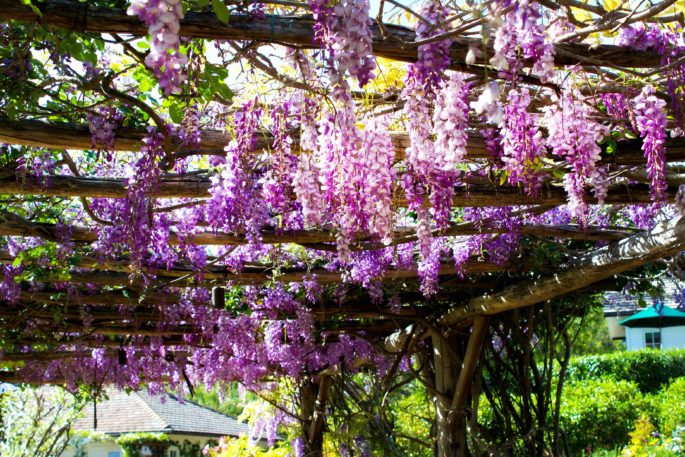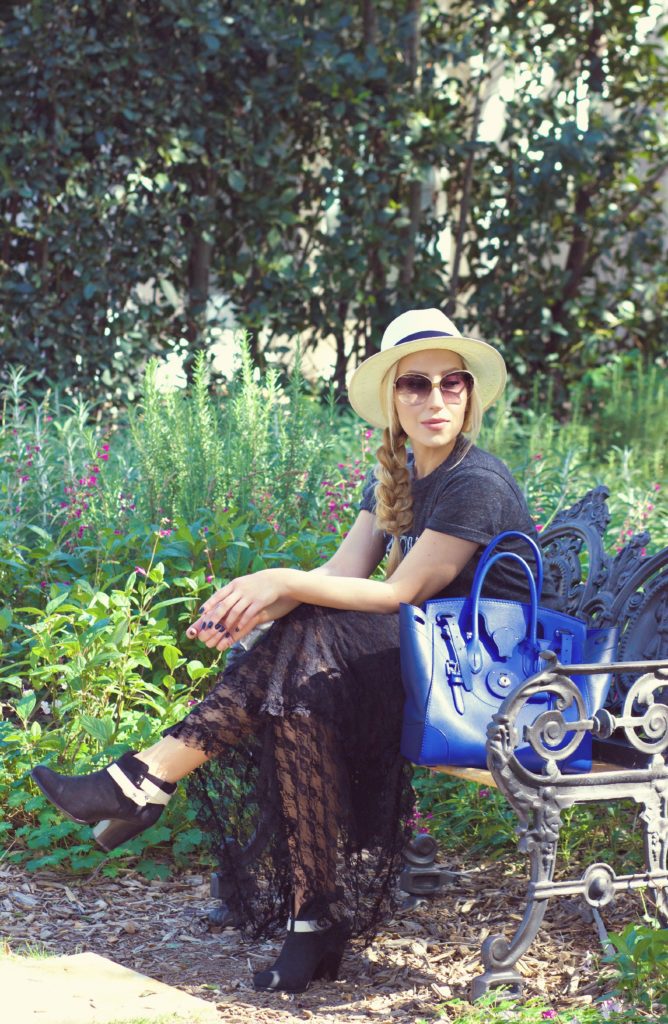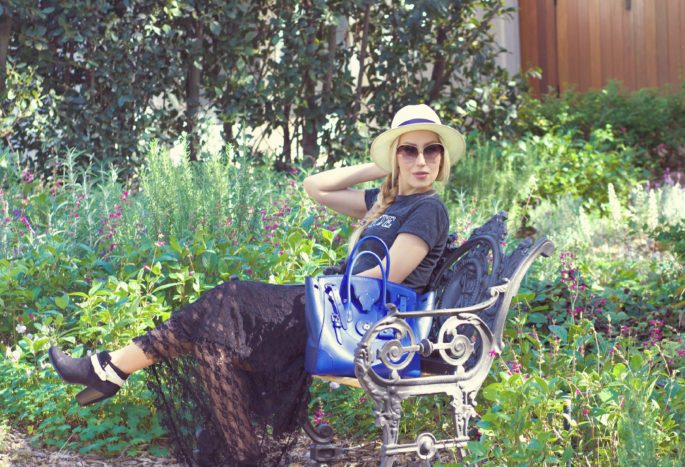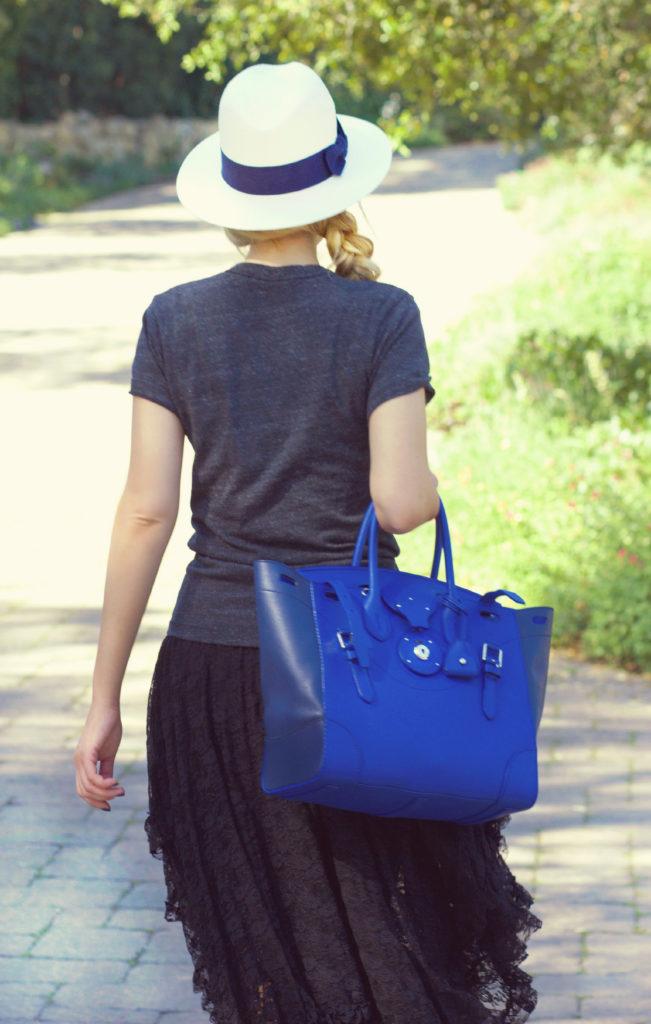 Dress (worn as a skirt): Free People 1 | 2
T-shirt: Rodarte 1 | 2 | 3
Boots: Rag&Bone 1 | 2 | 3
Bag: Ralph Lauren 1 | 2
Panama Hat: Saks Fifth Avenue  also like 2 | 3
Sunglasses: Miu Miu
Lips: Clarins Instant Light Natural Lip Perfector in Rosewood Shimmer
These pictures were taken a couple of weeks ago at San Ysidro Ranch during my trip to Santa Barbara. This is one of the most charming and cozy places, tucked away with a spectacular garden that was just starting to bloom when we visited. If you are in the area, I highly recommend taking a drive up there and starting the day with a delicious brunch and then finishing it up with a nice stroll in the garden. 
On a little personal note, gardens have a special place in my heart. A good number of my early days were spent by little me roaming my grandfather's garden, where I could just hide and get lost in my imaginary world full of trees, flowers and creatures. This is why Alice from Alice in Wonderland is sort of my alter ego. Even up until today, I haven't lost this sincere curiosity and lust for life that keeps amazing me every single day with what is out there that I still haven't seen, heard or learned.