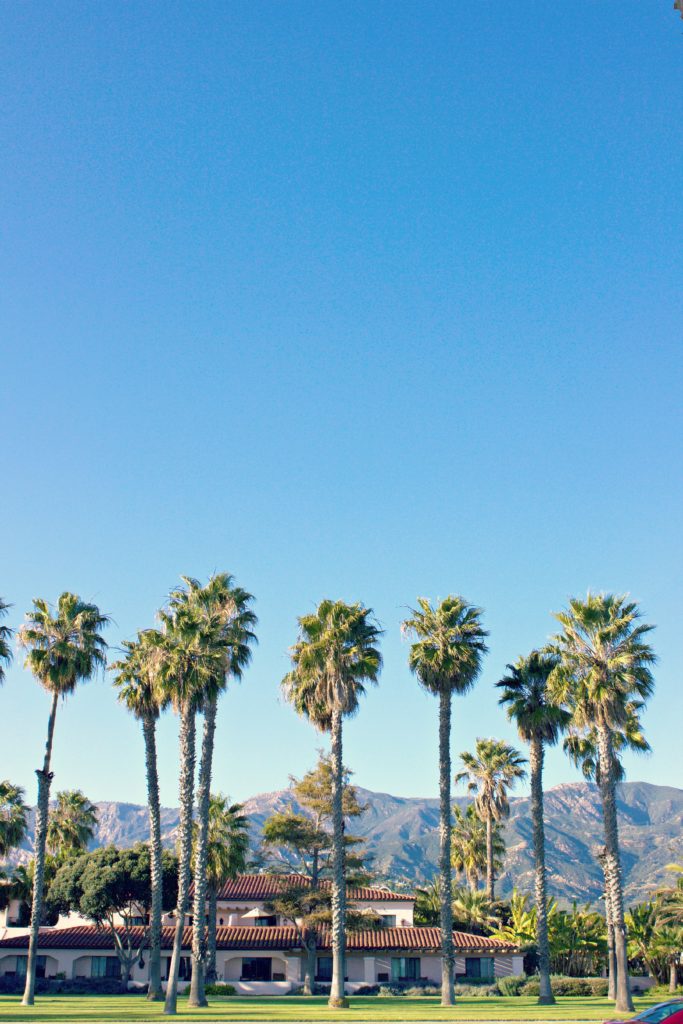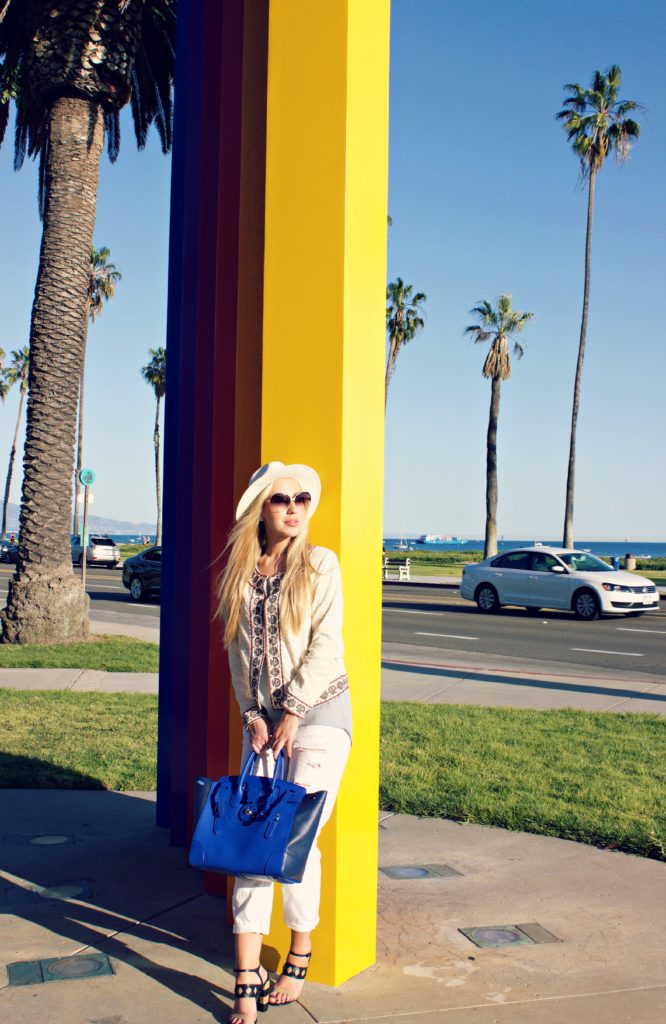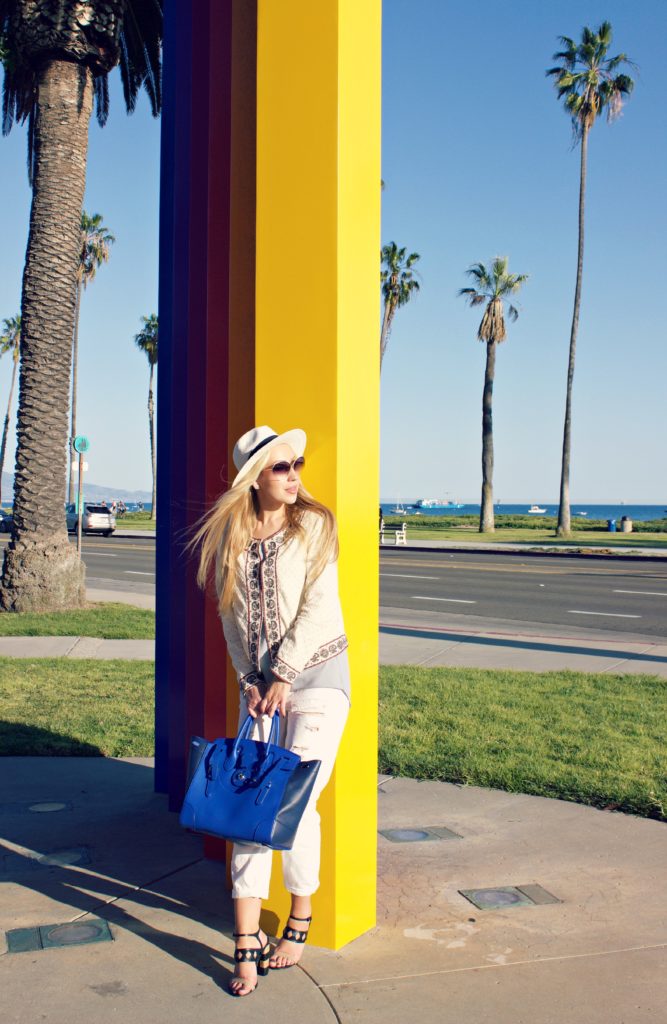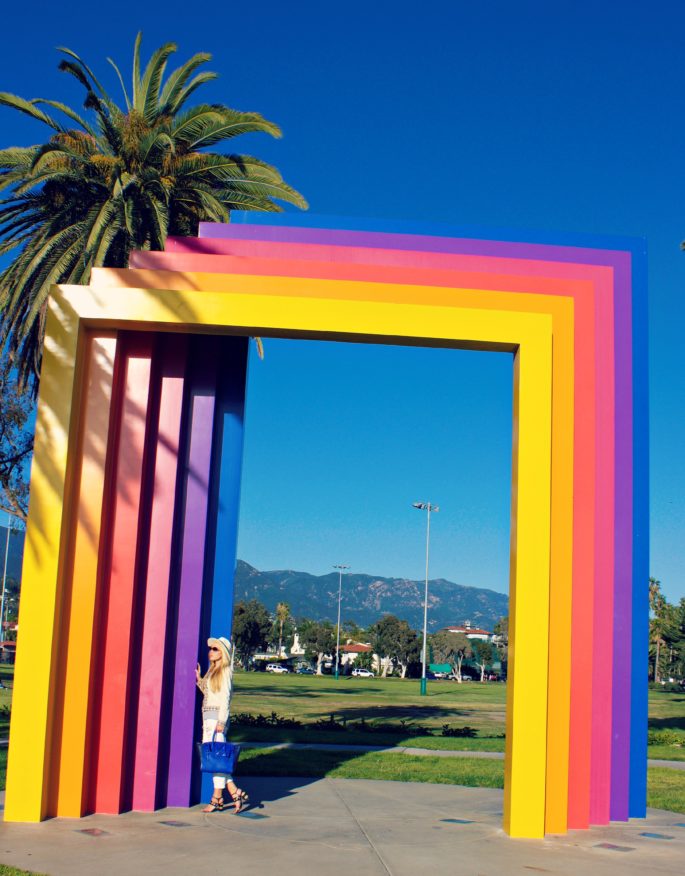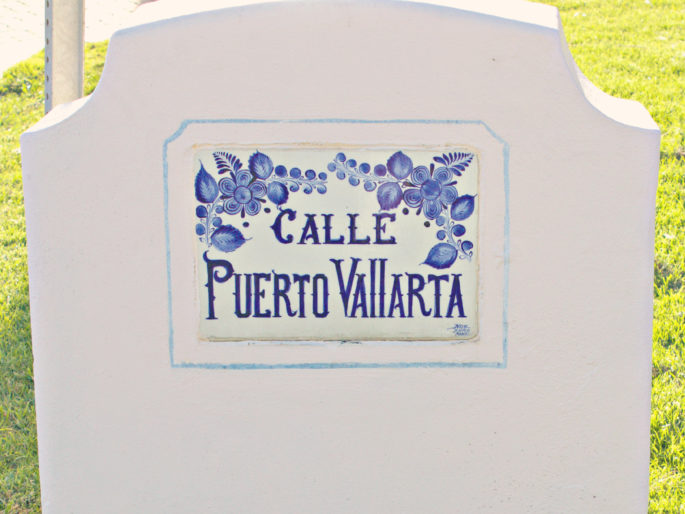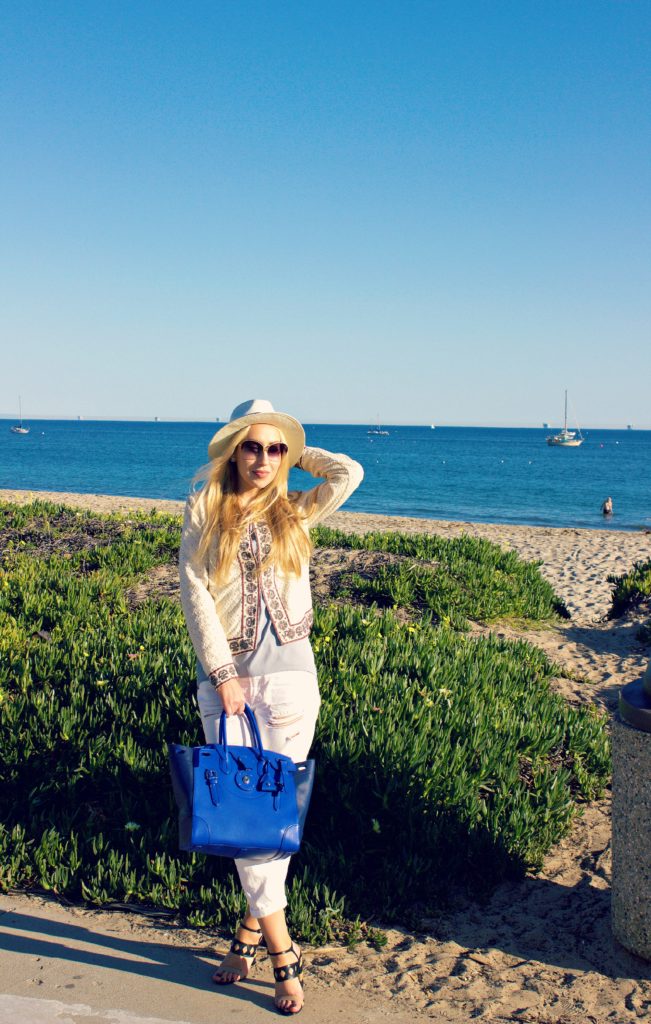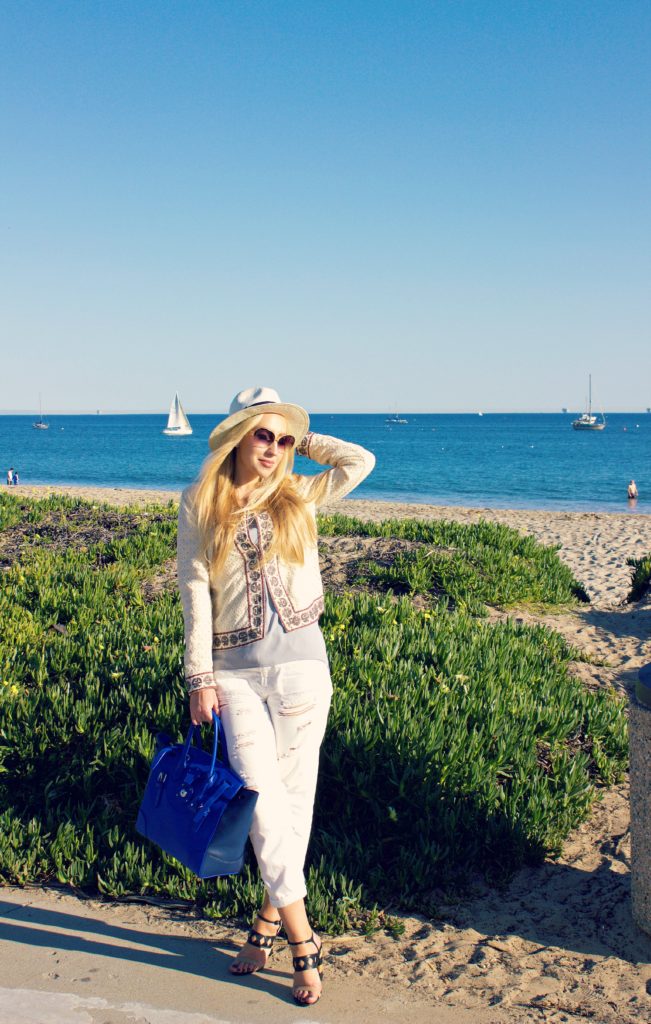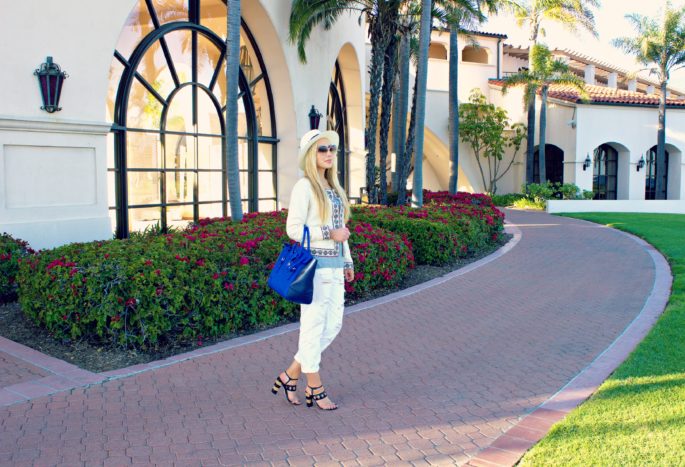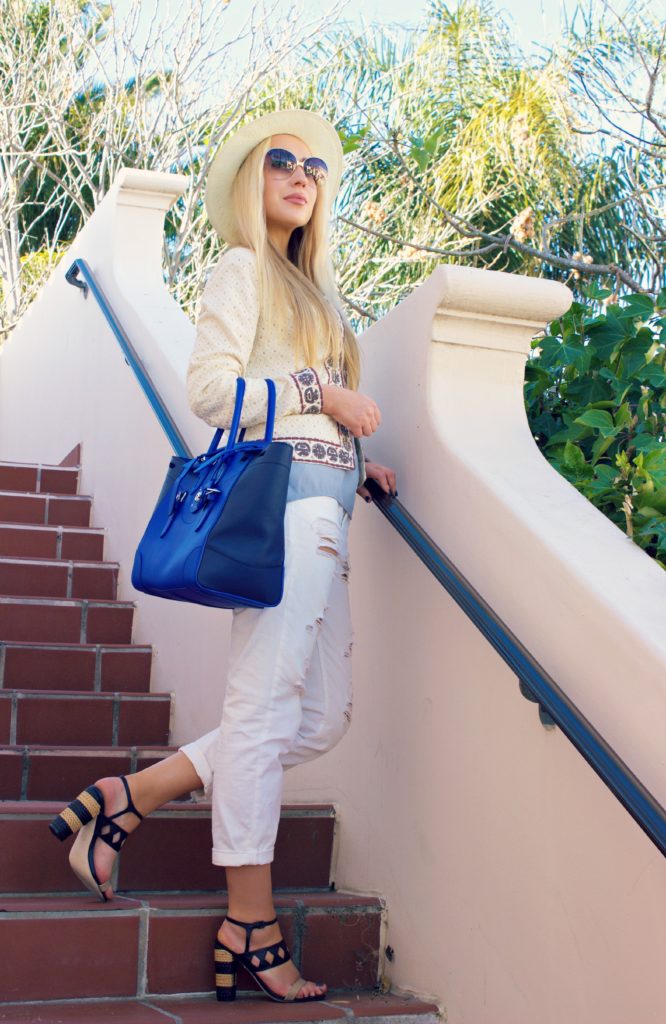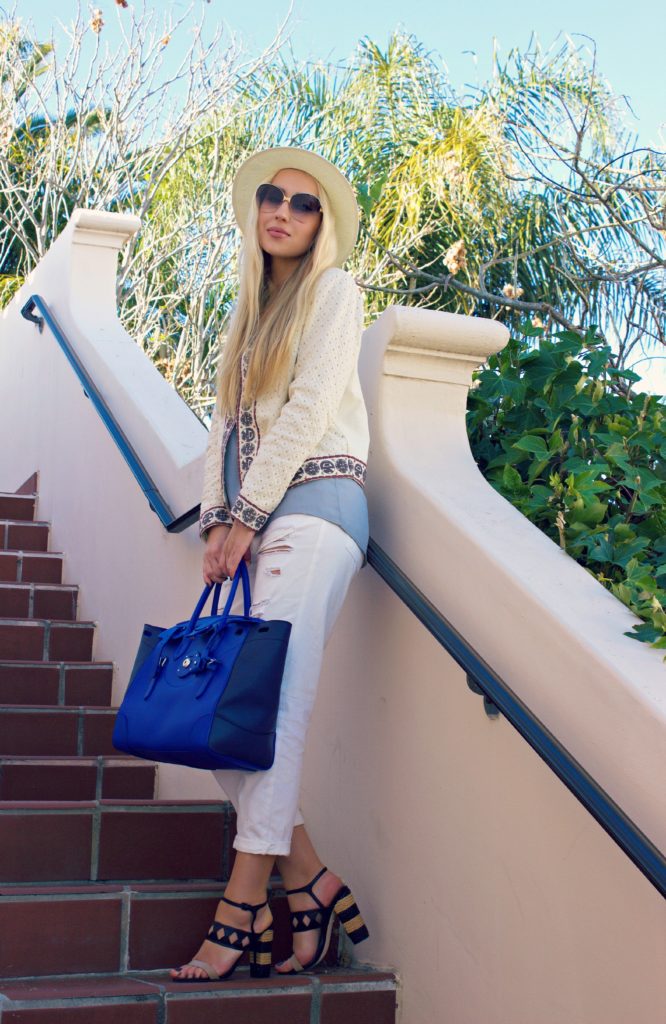 Jacket: Hoss Intropia (similar ) 1 | 2 | 3 | 4
Camisole: H&M 
Boyfriend Jeans: Topshop 1  and similar 2 | 3
Bag: Ralph Lauren 1 | 2
Sandals: Charles David (on sale!)  also like these 2 | 3
Panama Hat: Saks Fifth Avenue  also like 2 | 3
Sunglasses: Miu Miu (similar model) 1 | 2 
Lips: CLINIQUE Chubby Stick Lip Balm and Clarins Colour Quench Lip Balm
This past Friday we took a road trip to Santa Barbara, since the weather in Southern California has been more than a blessing for these past two weeks.  As it is usually cooler in Santa Barbara than in LA we wanted to take advantage of the current heat wave to enjoy being near the coast. The whole weekend was spent roaming, walking and lounging in some of our favorite local spots as well as discovering new ones. 
Sometimes you forget or take for granted all of the amazing places and weather that are there for you everyday and so close by. There is nothing better than saying bye for a weekend, to the busy, crowded lively city and diving into the relaxed charm of your little escape abode.  Plus, I never get tired of exploring and rediscovering California.  It's a lifestyle that once adopted will always be stuck with you wherever you go.