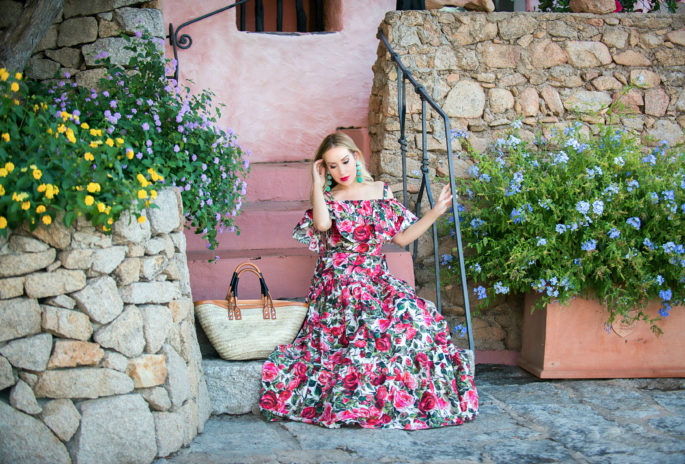 It might be fall on the calendar, but today I am taking you back on vacation with me to experience the time I spent in Sardinia this summer.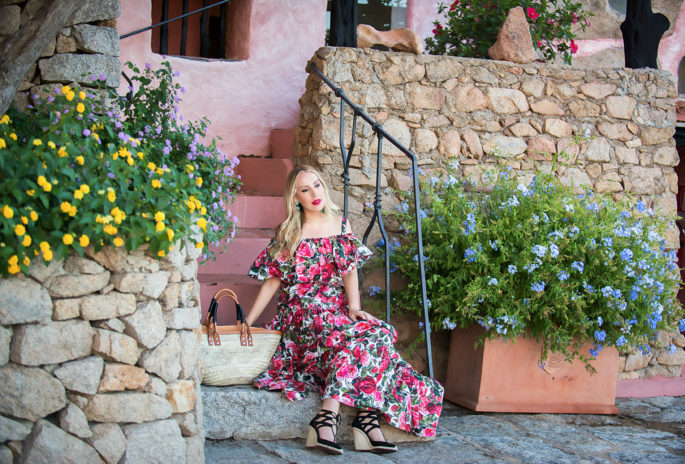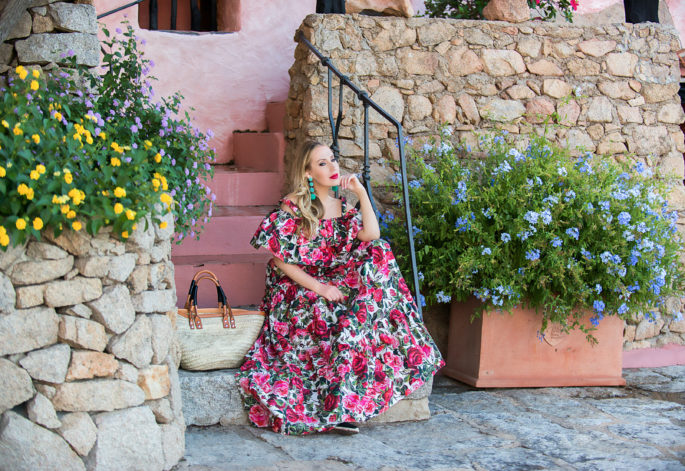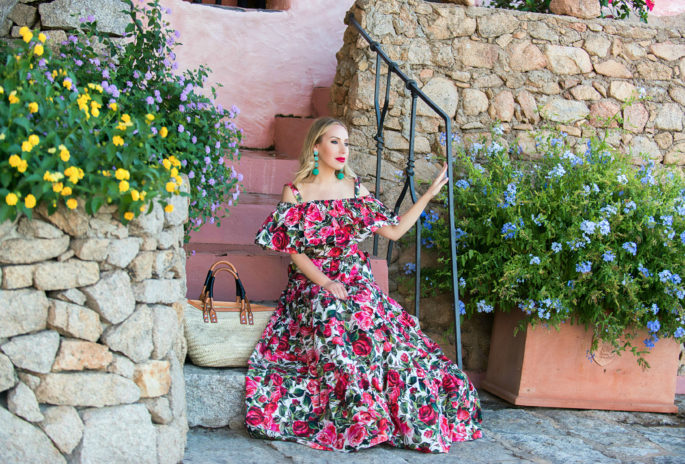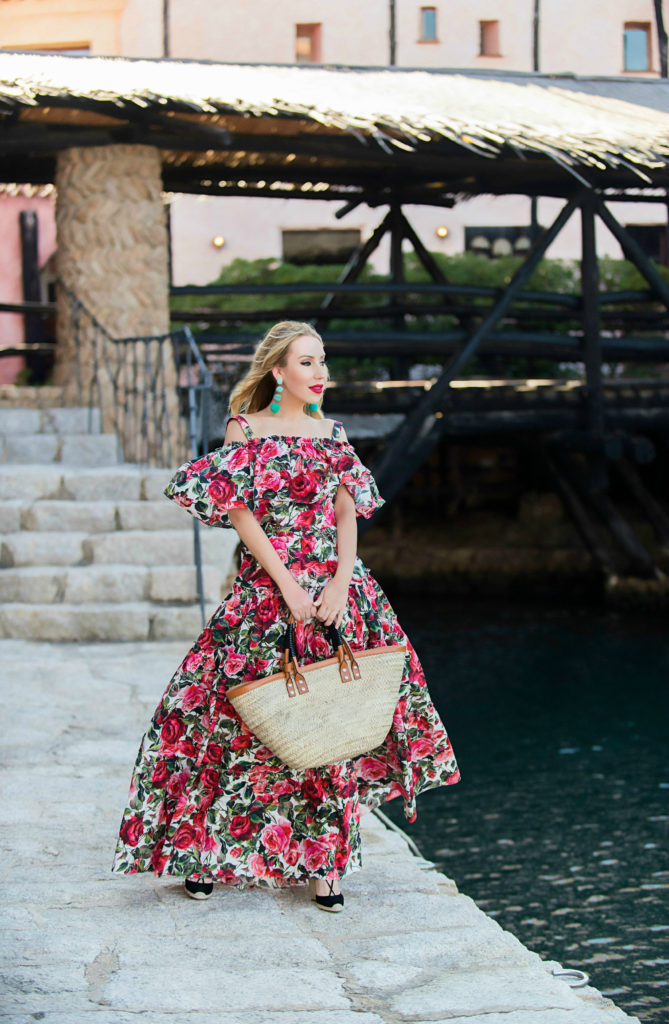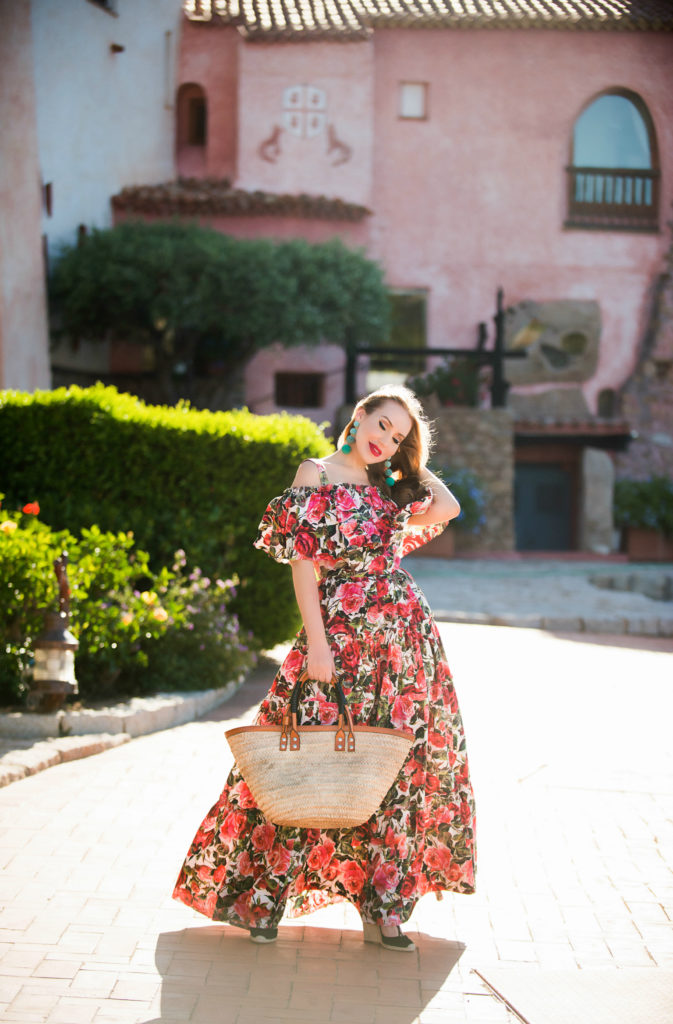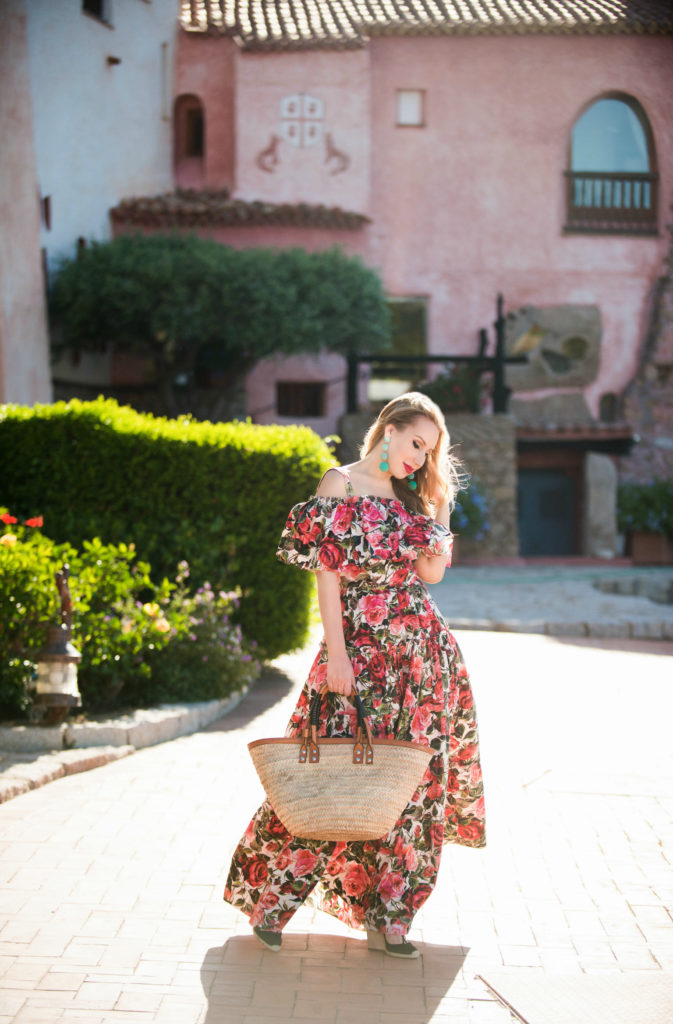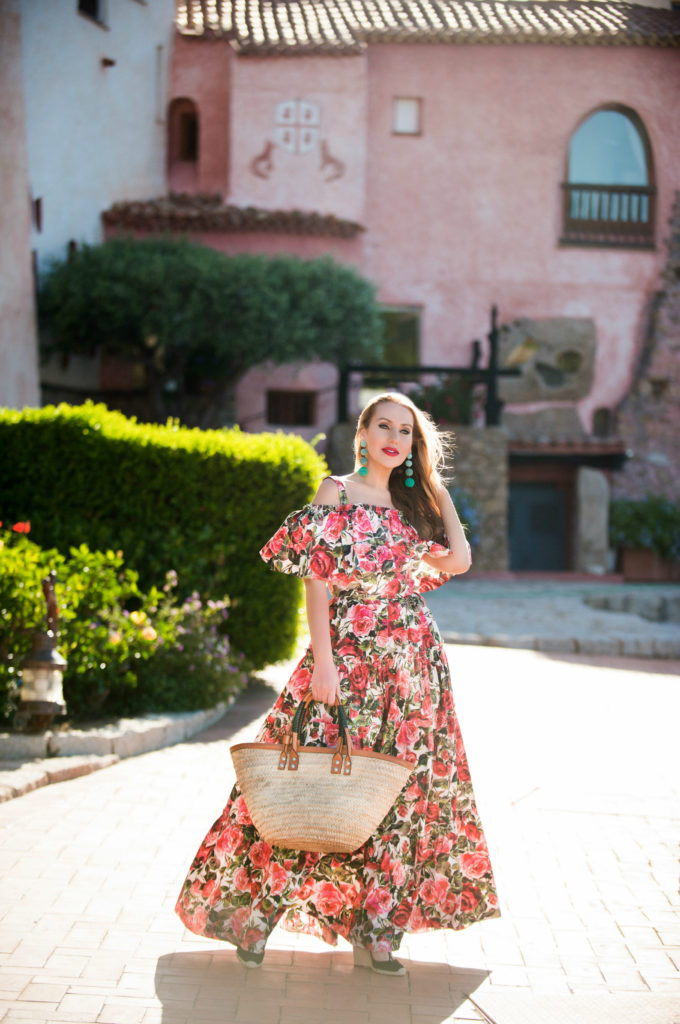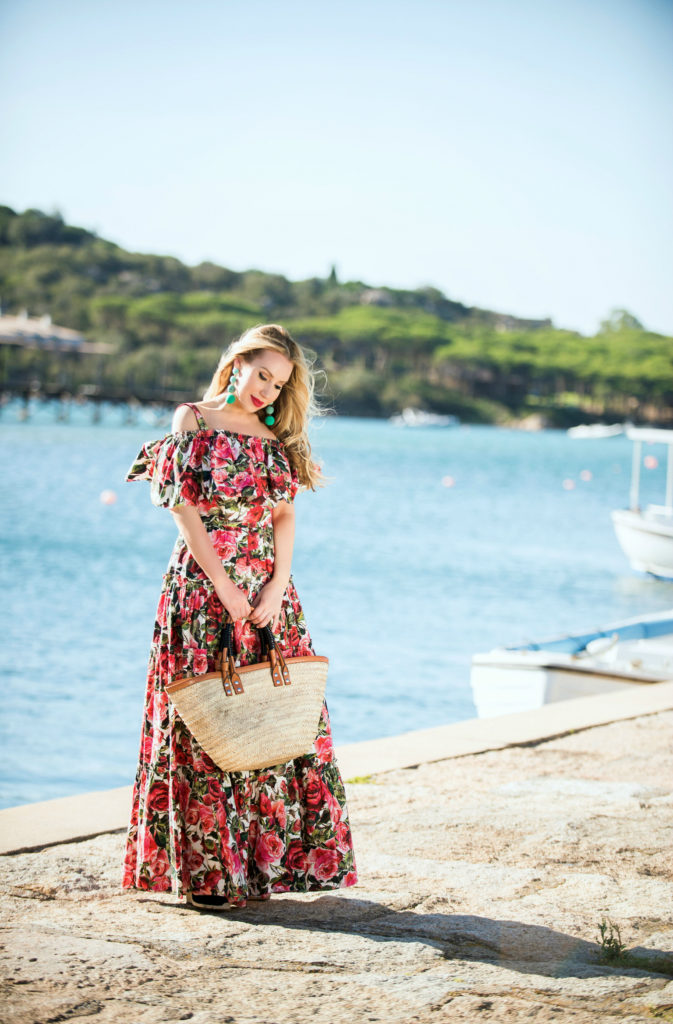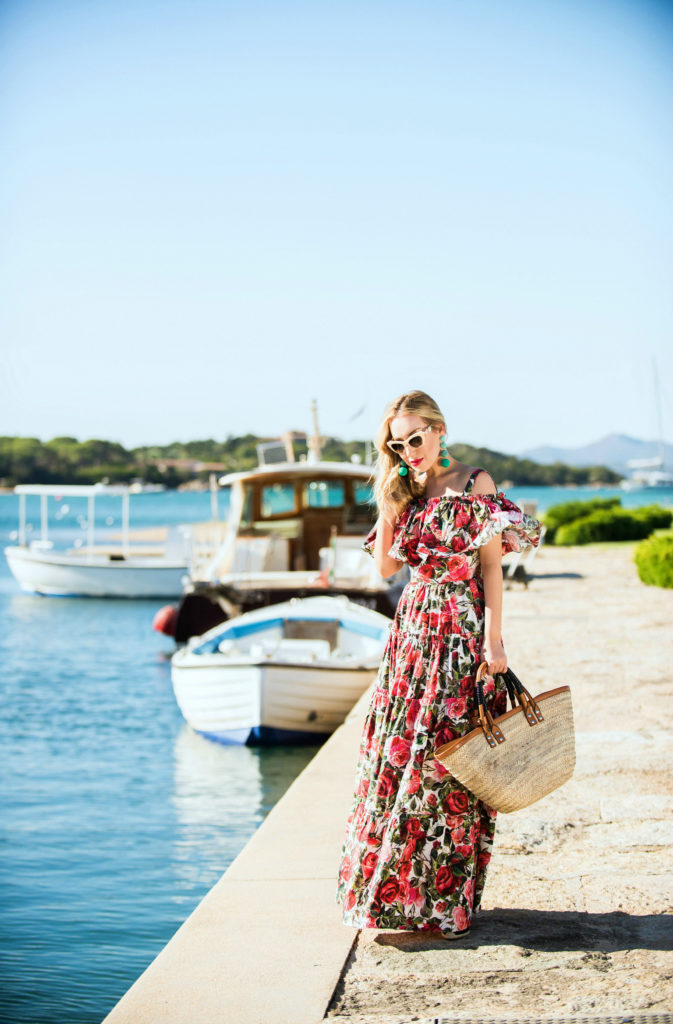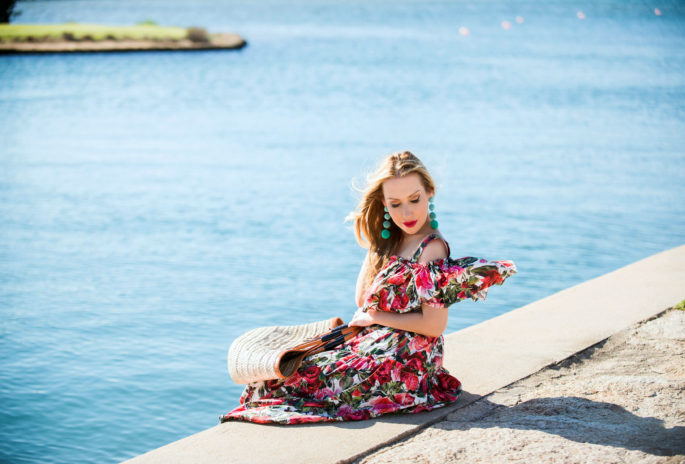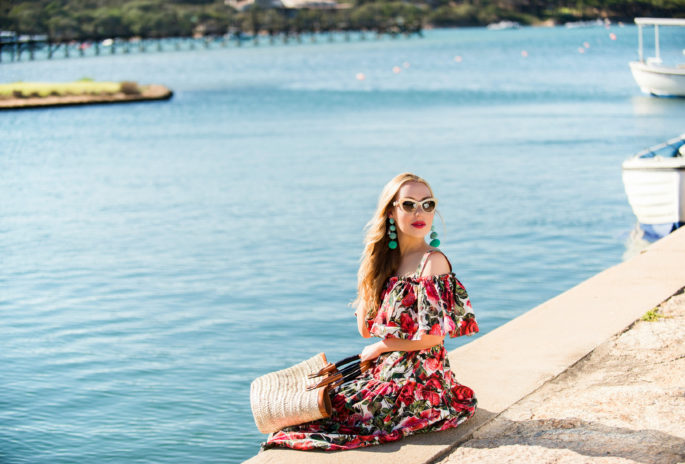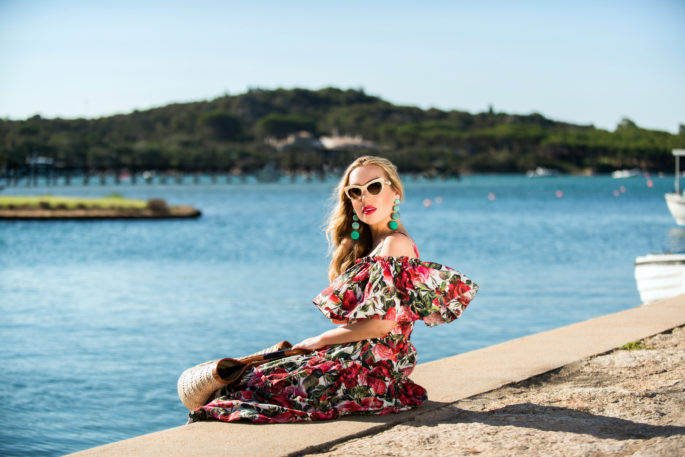 Dress: Dolce & Gabbana favorites in floral print 1 | 2 | 3
Earrings: Rebecca de Ravenel 1 | 2 | 3
Sunglasses: Dolce & Gabbana 1 | 2 | 3
Bag: Balenciaga
Shoes: Aquazzura similar 1 | 2
Lips: MAC in Ruby WOO
We stayed in Porto Cervo which is at the center of Costa Smeralda in the northern part of Sardinia. Porto Cervo and Costa Esmeralda are well known for their white sand beaches and the clearest turquoise waters you can imagine. 
The destination caters to a wide variety of lifestyles and interests: foodies can enjoy the freshest seafood and delectable Italian cuisine, paired with amazing local wine options; explorers and adrenaline seekers will enjoy the island hopping, diving, boat rides and water activities; those who are into nightlife will find plenty of places to enjoy come midnight, and of course, who can pass up an exquisite shopping experience when visiting Italy. Local boutiques present a wide range of luxury brands carrying both current season as well as exclusive resort collections. 
Porto Cervo may not be the place to go on a tight budget since prices are pretty steep compared to many other Italian vacation destinations, but it's so worth it! From my personal experience, I would say that having a rental car to get around the island on a daily basis was crucial.  Also, get ready to put some of your vacation budget aside for the ultimate splurge for this region – private boat rides. Yes, the tours and ferries can be arranged for a fraction of the cost, but there is nothing like exploring the islands and enjoying swimming in the open sea on your own timeline while avoiding the packed beach fronts.  
We chose Cala di Volpe for our stay, which had its own marina to allow for boats to pick you up on the spot. The property was absolutely spectacular with impeccable dining options, its own private beach, huge pool and outdoor gym. Italian hospitality can have its ups and downs as I learned from personal experience, but hotel staff was extremely accommodating and caring. I am definitely looking forward to returning back and enjoying Porto Cervo again in the future.
Photography by Jenny Hanh
SaveSave
SaveSave
SaveSave
SaveSave
SaveSave
SaveSave
SaveSave
SaveSave
SaveSave
SaveSave
SaveSave
SaveSave
SaveSave
SaveSave
SaveSave
SaveSave