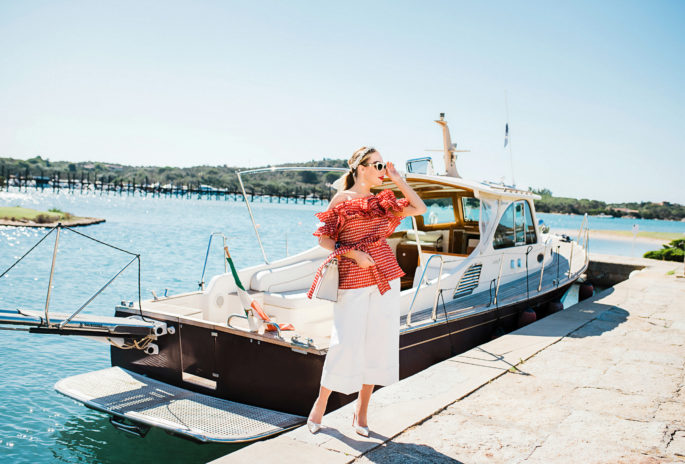 One thing I will definitely miss until next spring/summer comes around is gingham print. Although I am sure that with living in SoCal, I will get my fair share of warm and sunny days where I could break out gingham without issue. So I don't really have a reason to complain!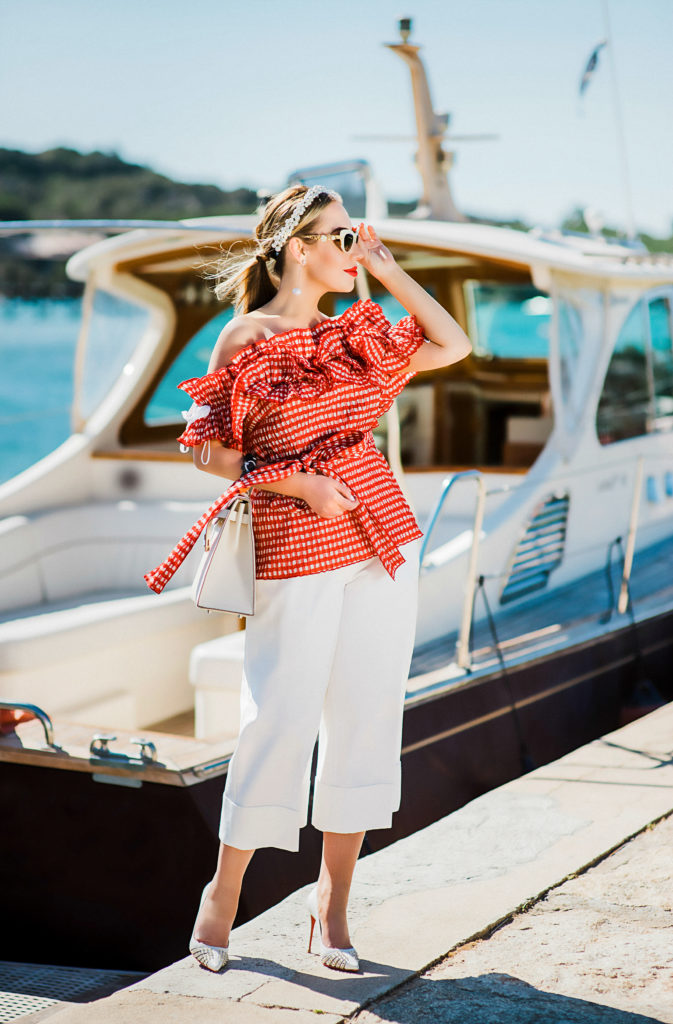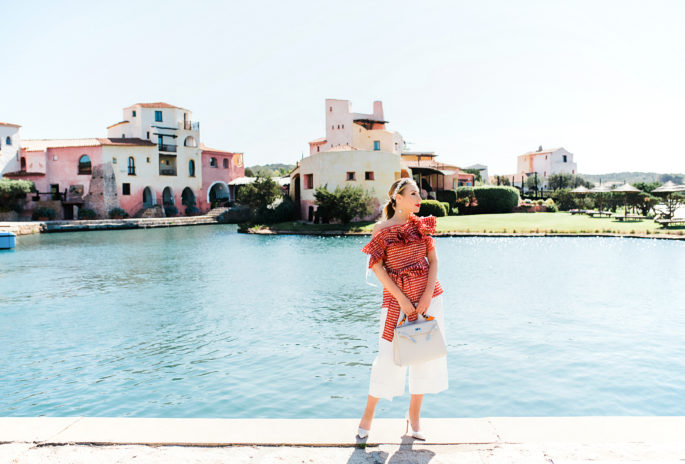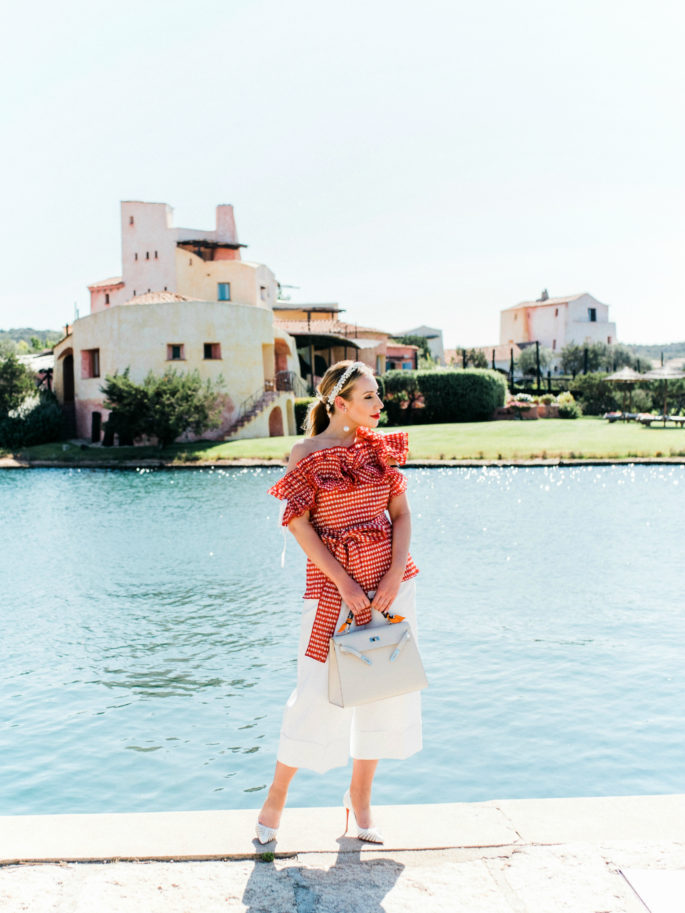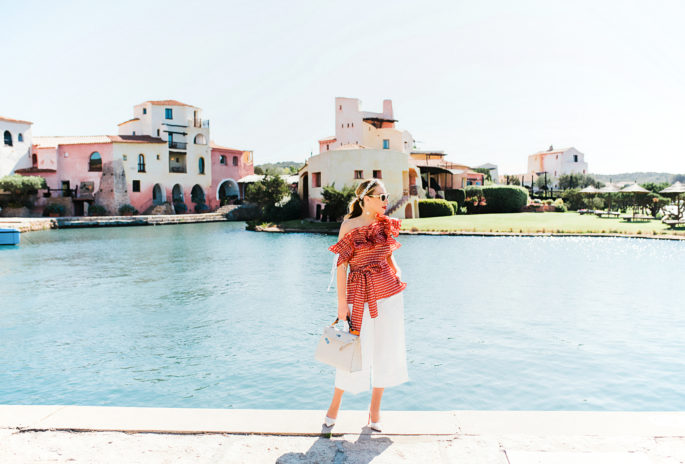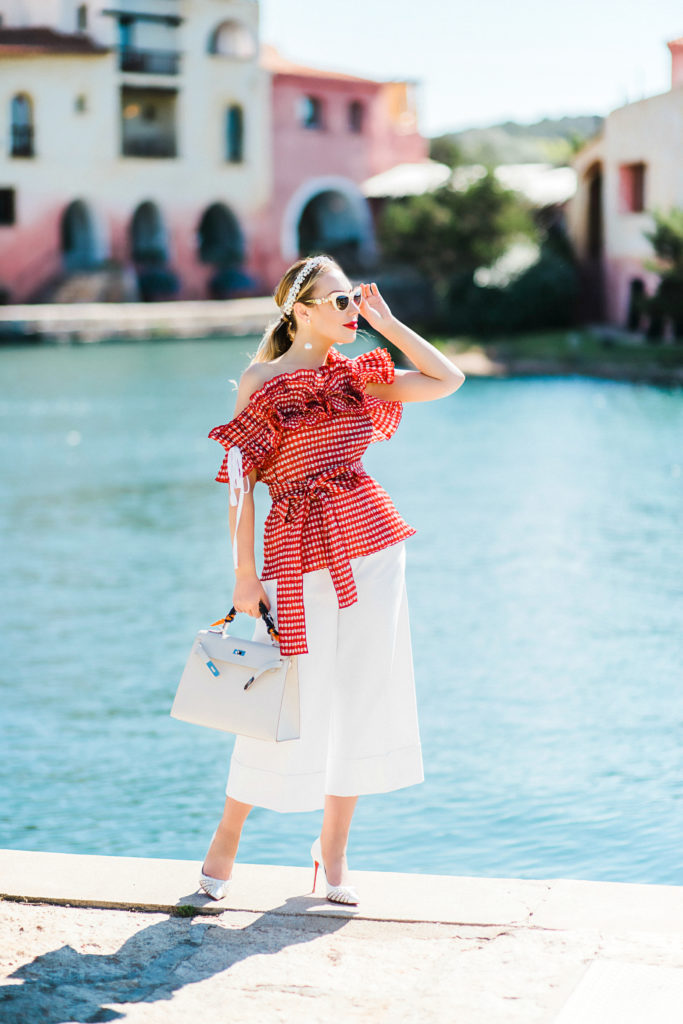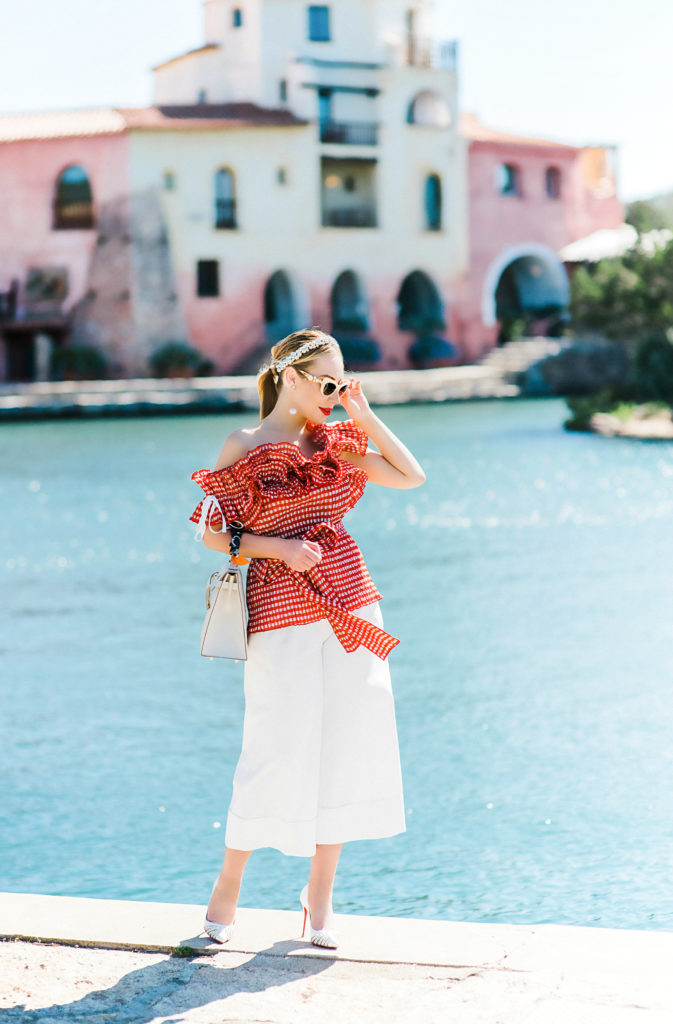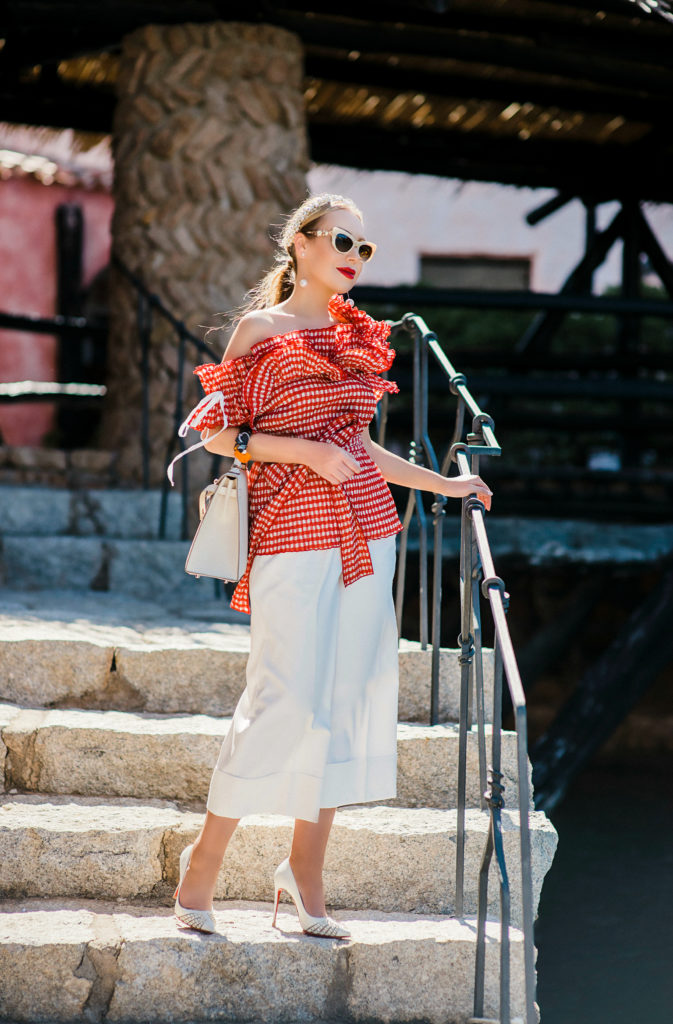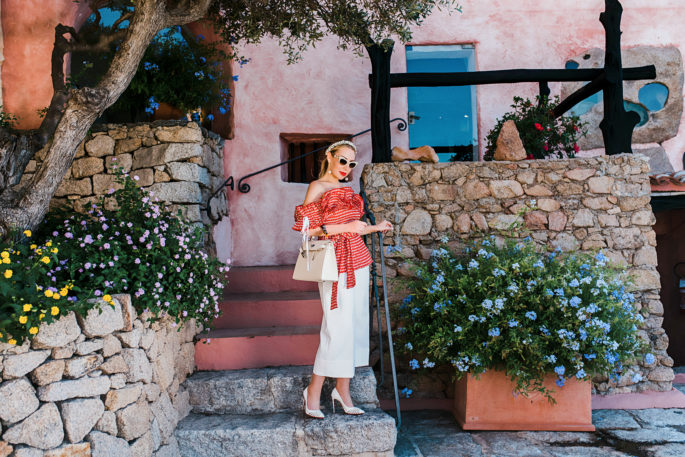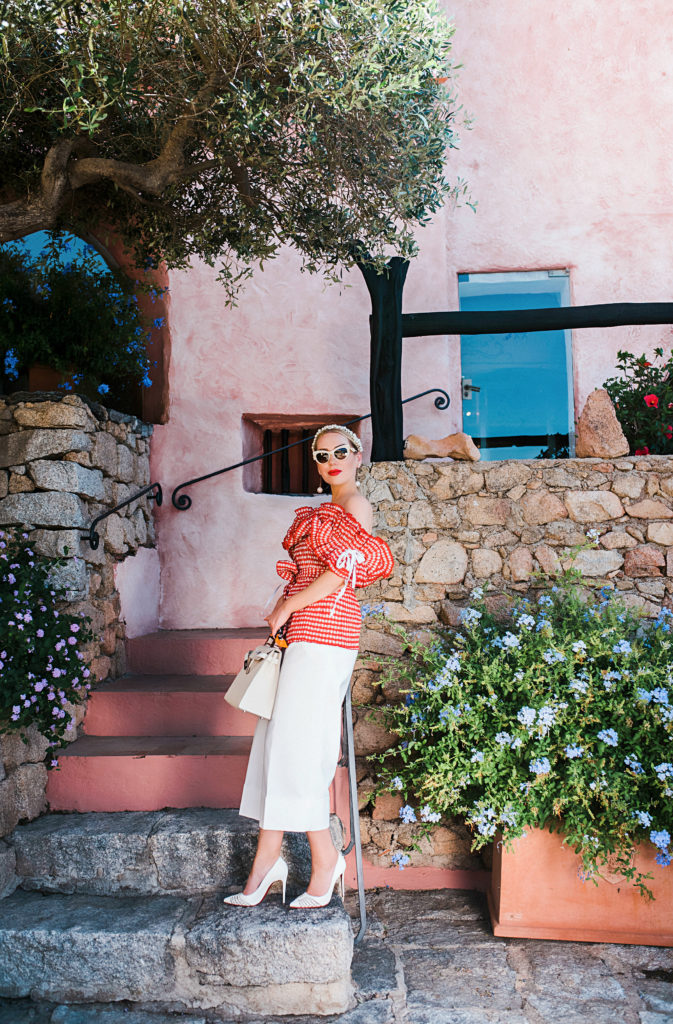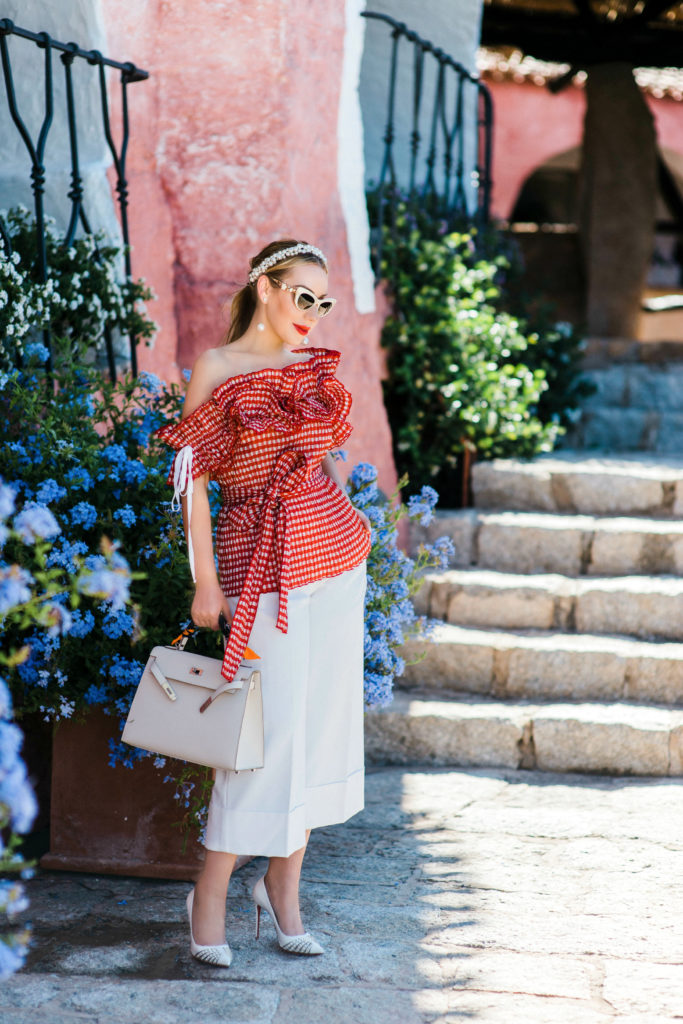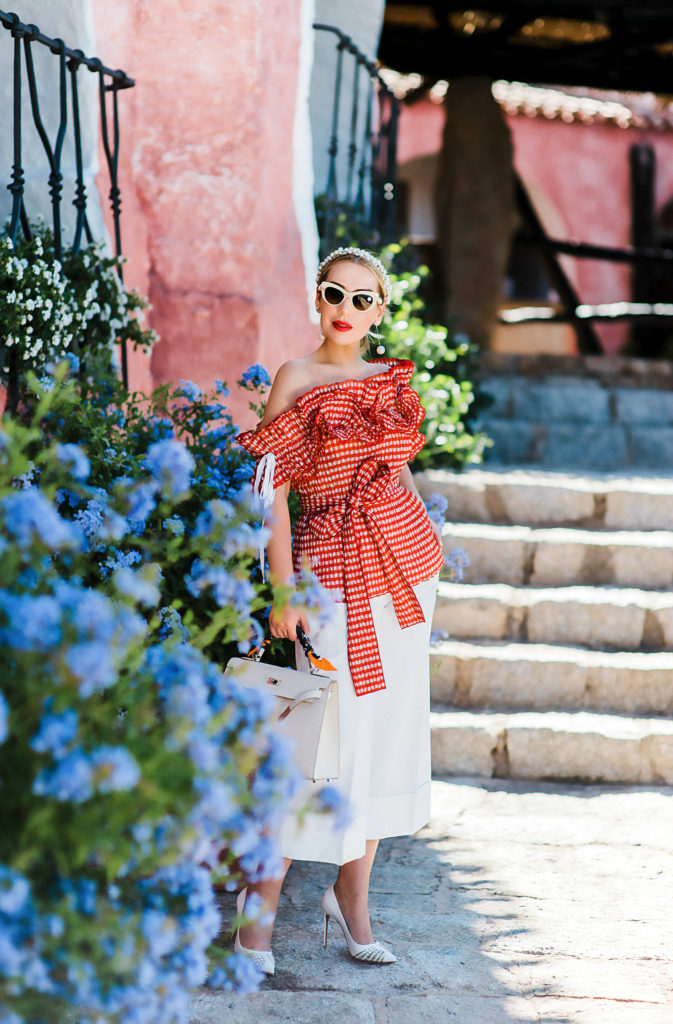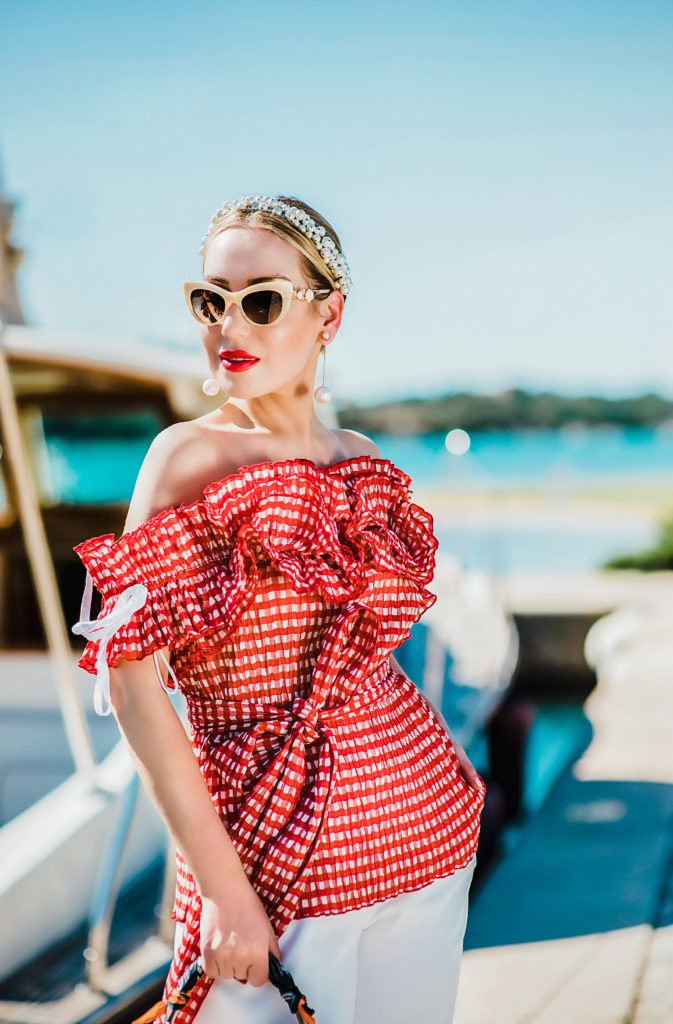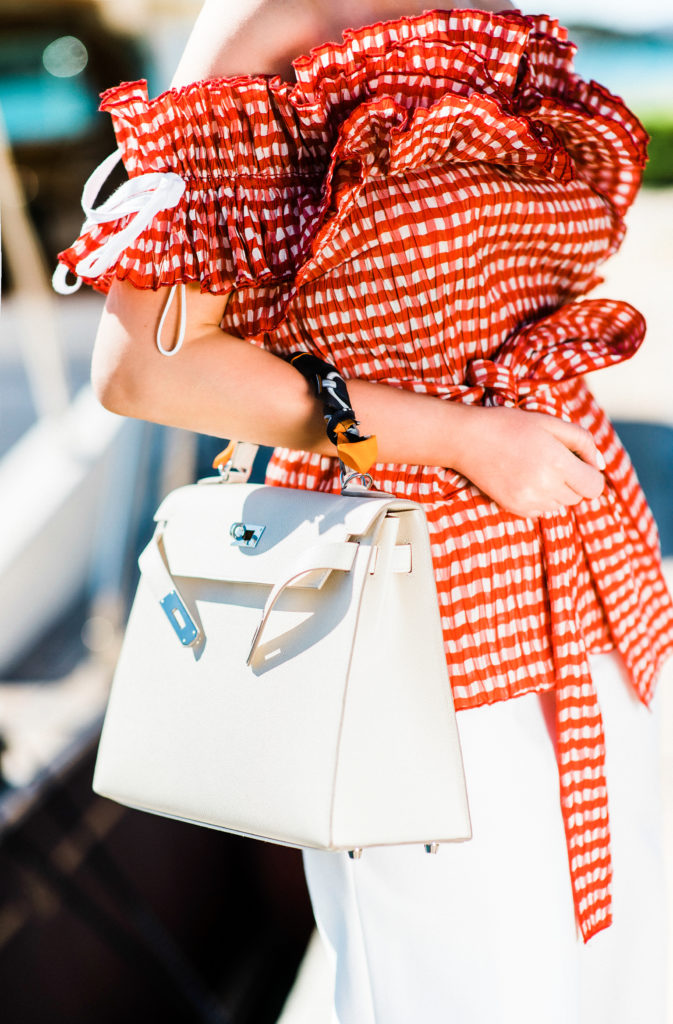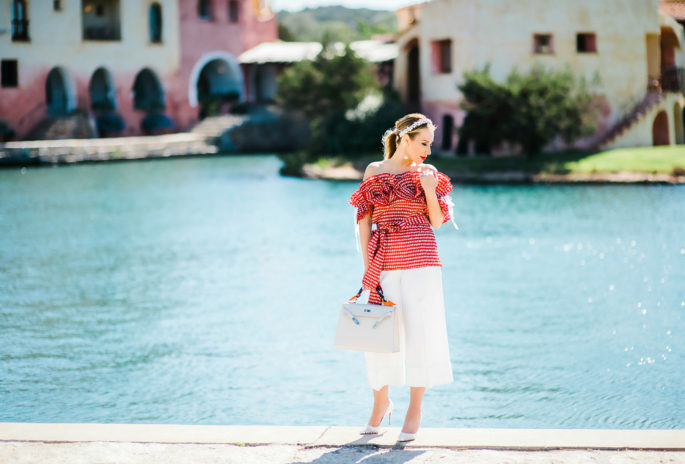 Top: Rosie Assoulin current season favorites 1 | 2 | 3 | 4
Culottes: Tibi 1 | 2 | 3
Shoes: Christian Louboutin similar 1 | 2 | 3
Bag and twilly: Hermes
Earrings: Salvatore Ferragamo
Hair band: Maison Michel currently love 1 | 2 | 3
Lips:MAC in Ruby WOO
SaveSave
SaveSave
SaveSave
Even so, I still prefer to keep my seasons straight when it comes to dressing in LA, adding more texture and layers, lighter ones if the weather doesn't stray too far from summer but still adding enough so I get a sense of fall or a general change in the seasons. 
So this amazing piece by Rosie Assoulin worn on my vacation in Sardinia will be enjoyed when spring and summer are back or if I can escape for warm vacation destination in the near future. In any case the timeless bright gingham print and retro vibe of this top keeps me happy, bringing beautiful memories of my past holidays and getting me in the mood for future adventures.
Photography by Jenny Hanh
SaveSave
SaveSave
SaveSave