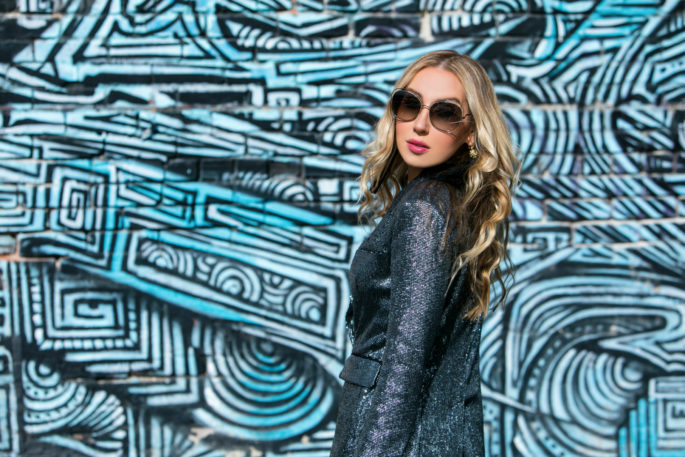 The holidays might be over but there is always something exciting to look forward to: be it a personal milestone to celebrate, public festivity or just dressing up for no particular reason, which I personally always salute.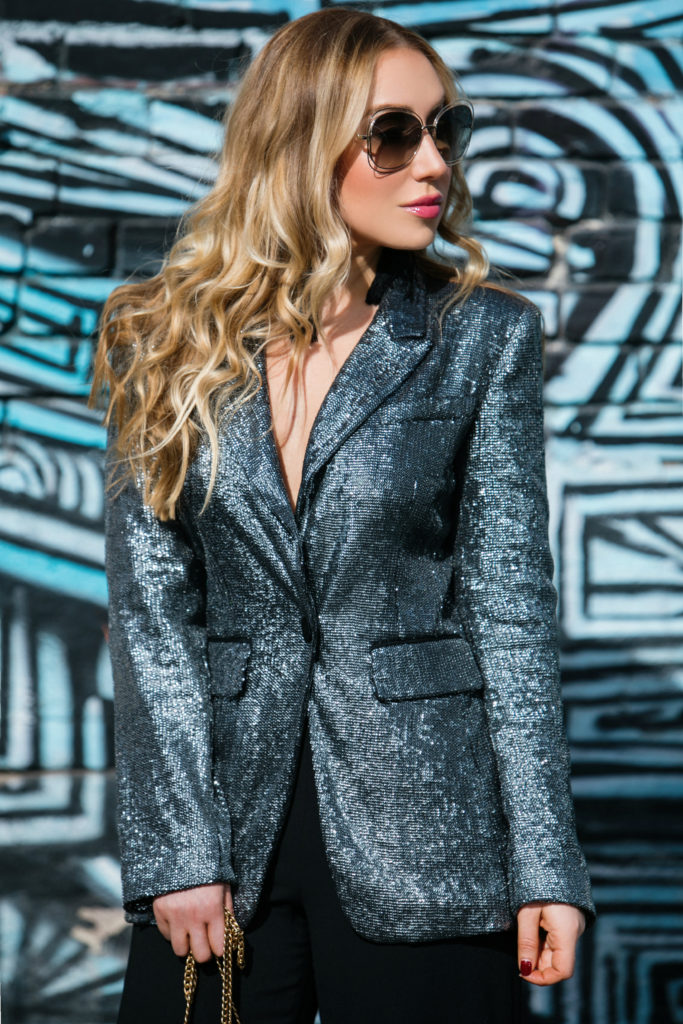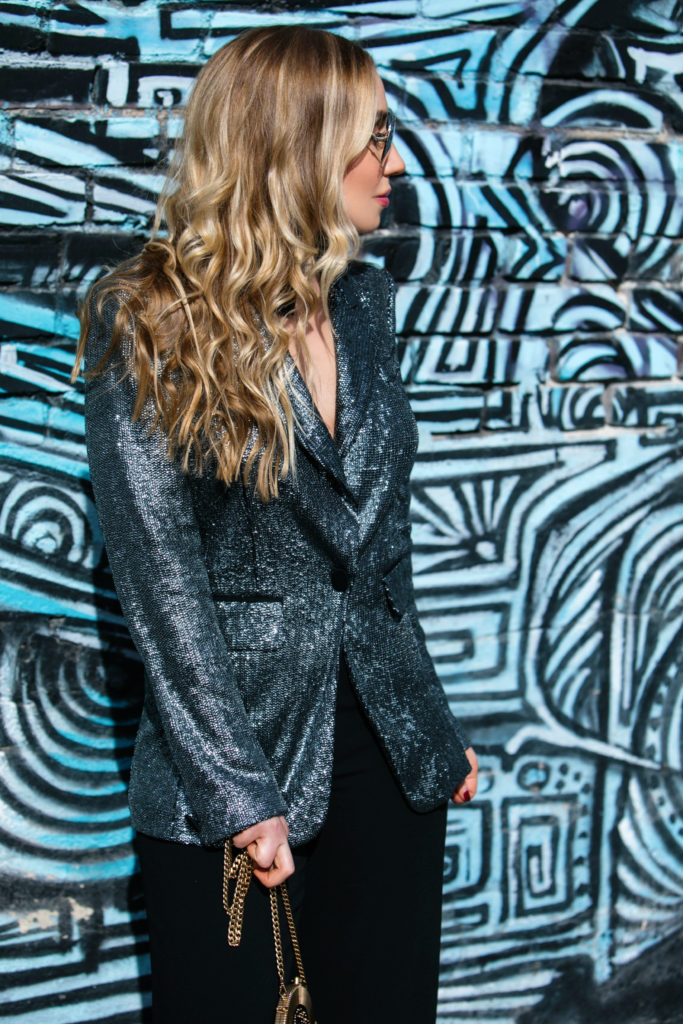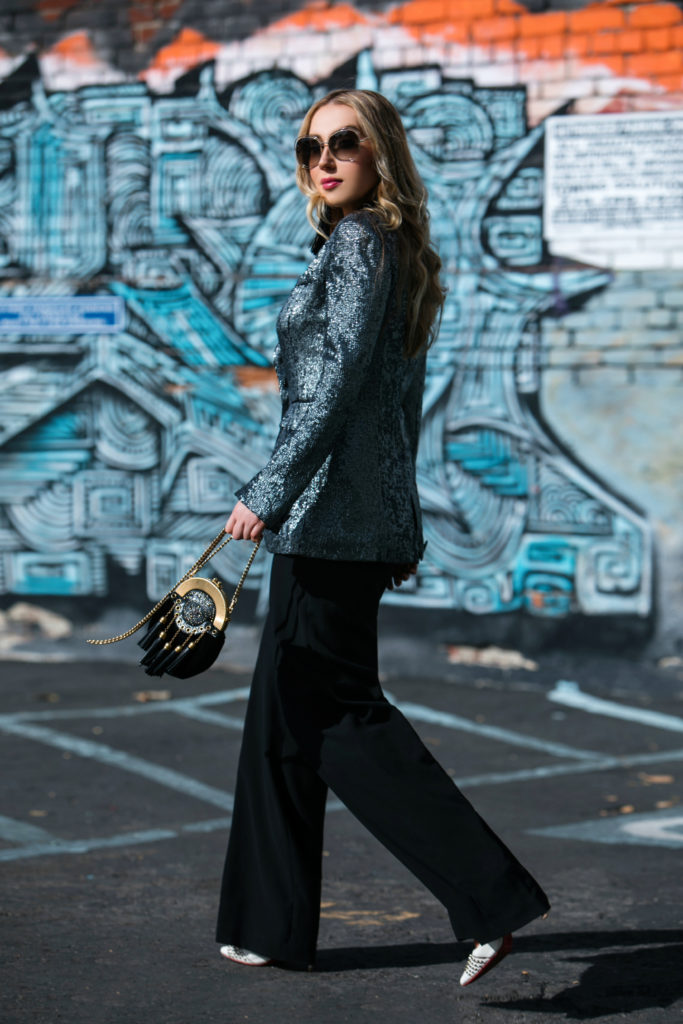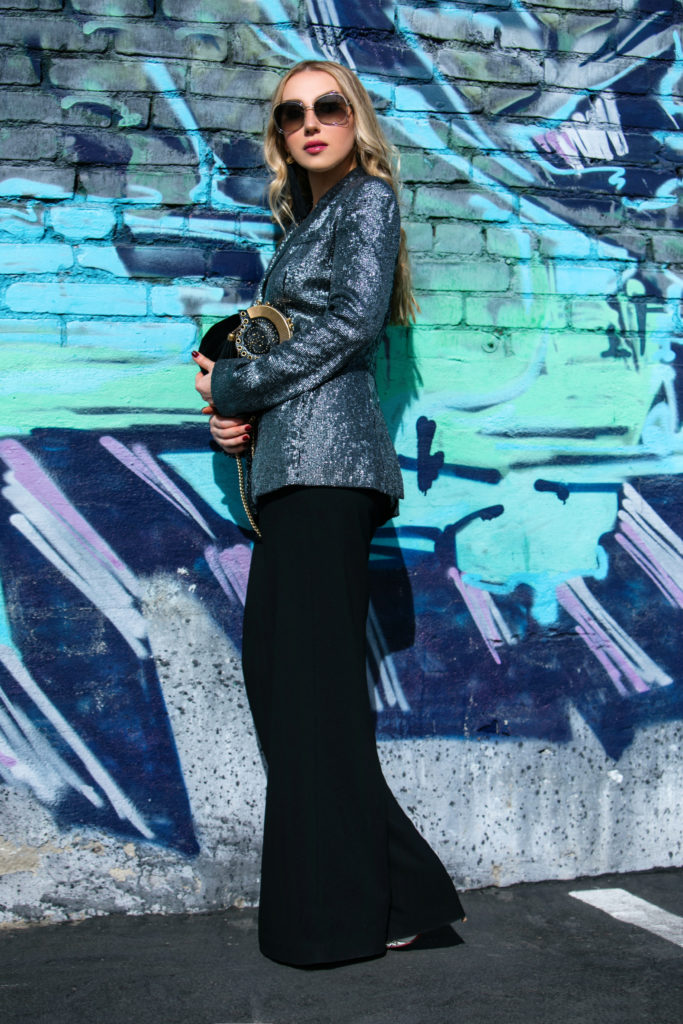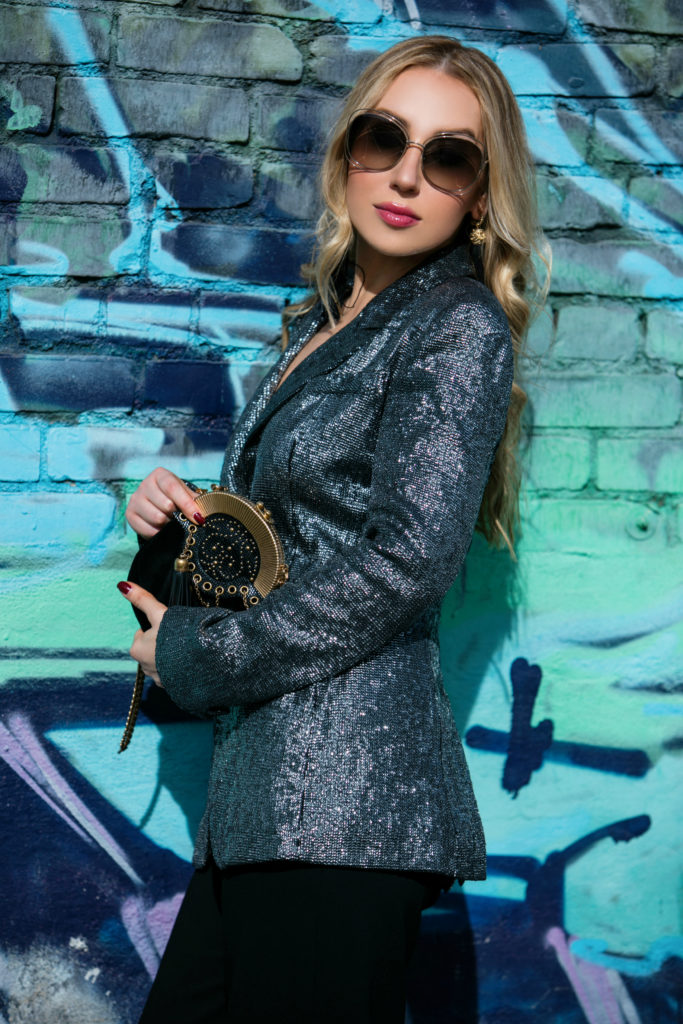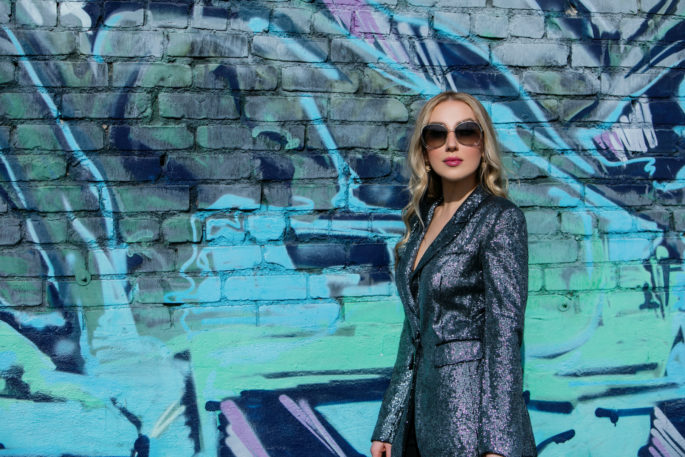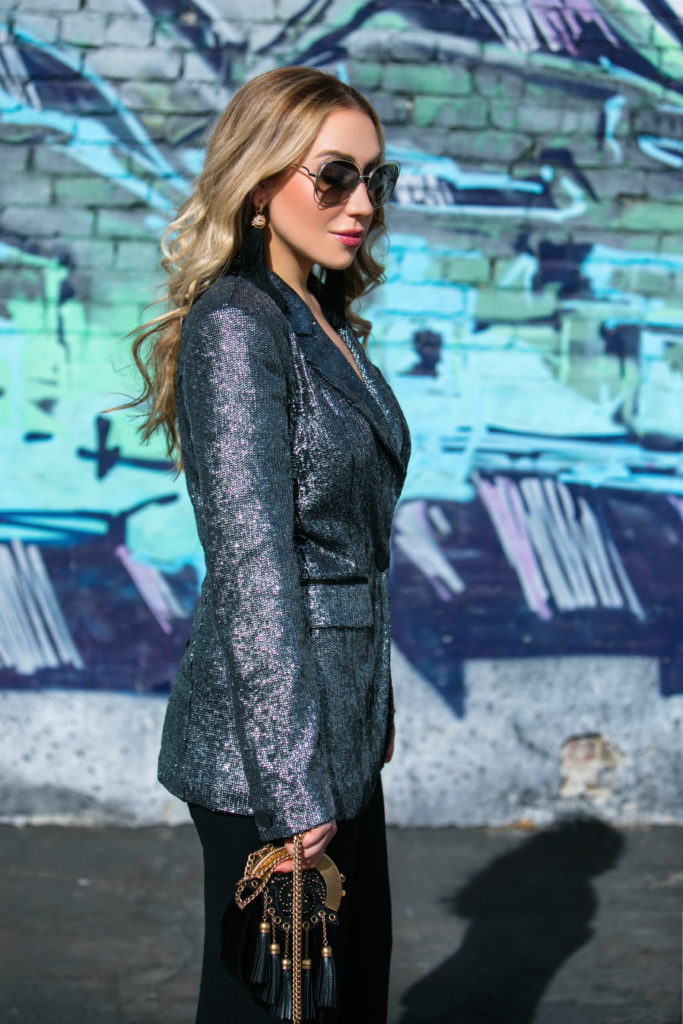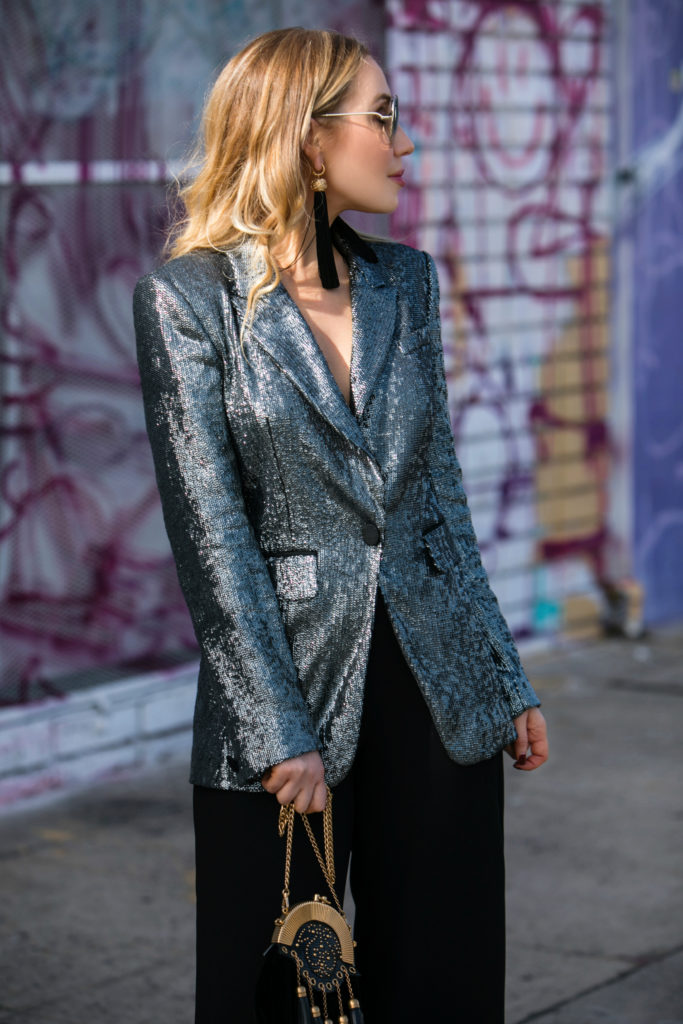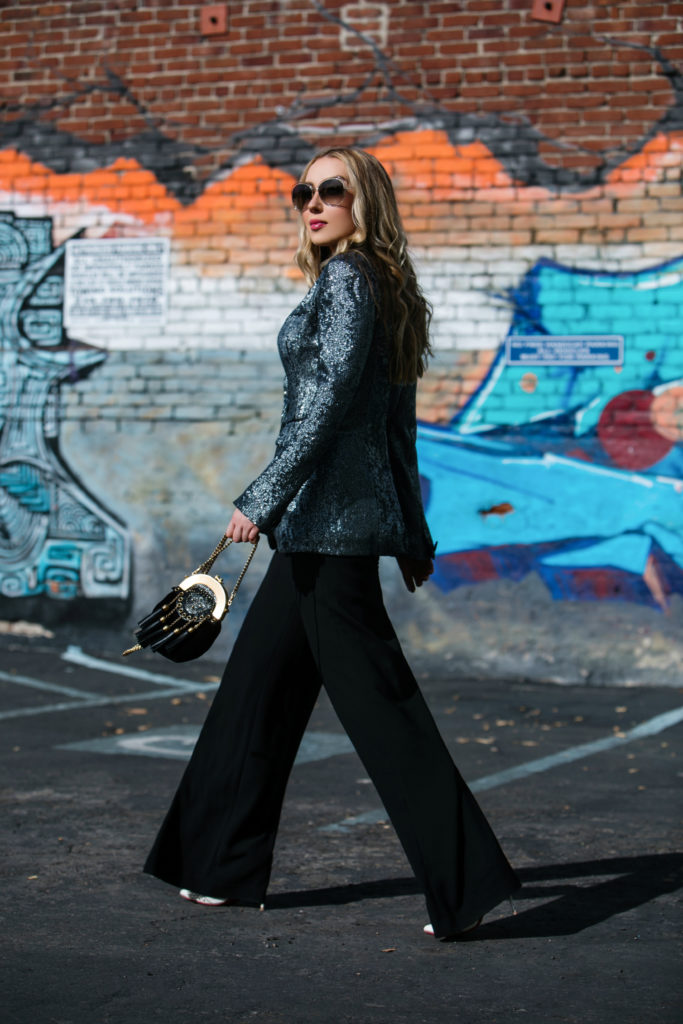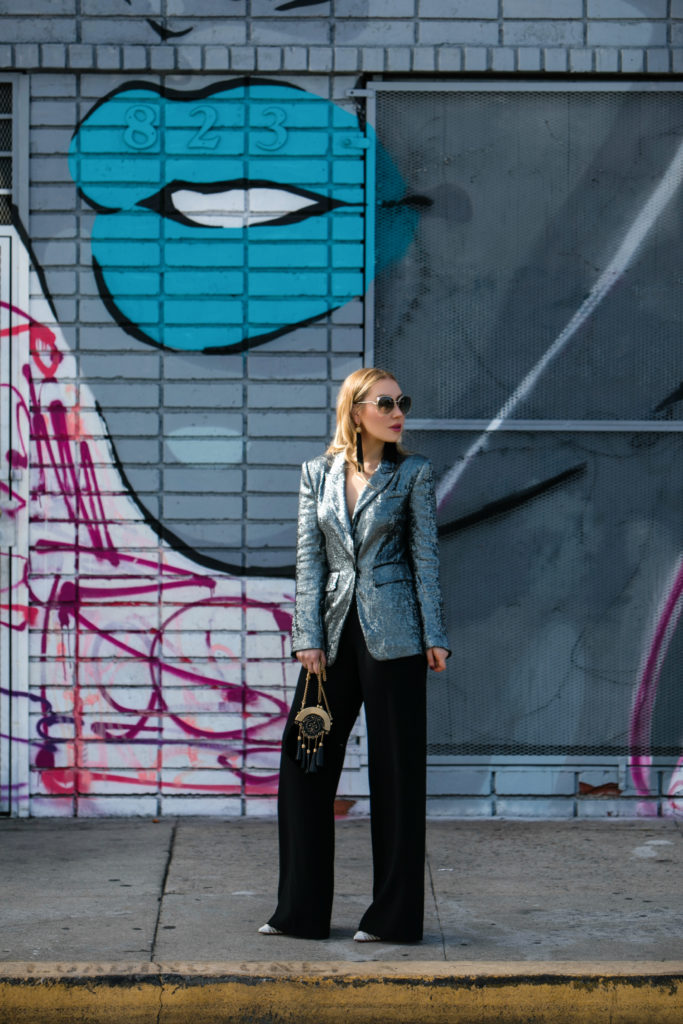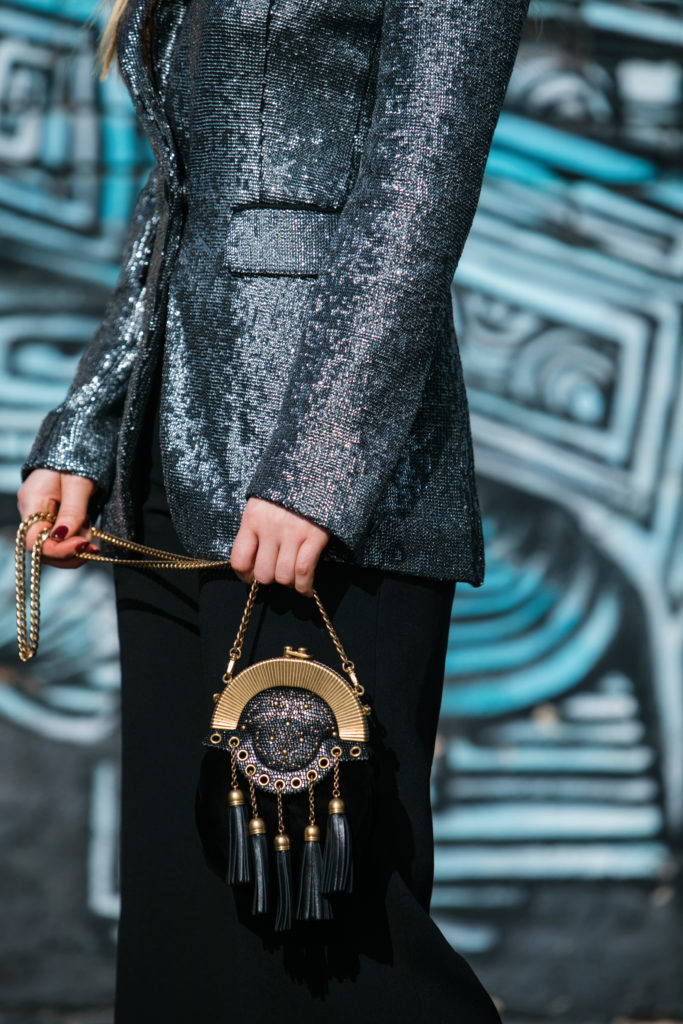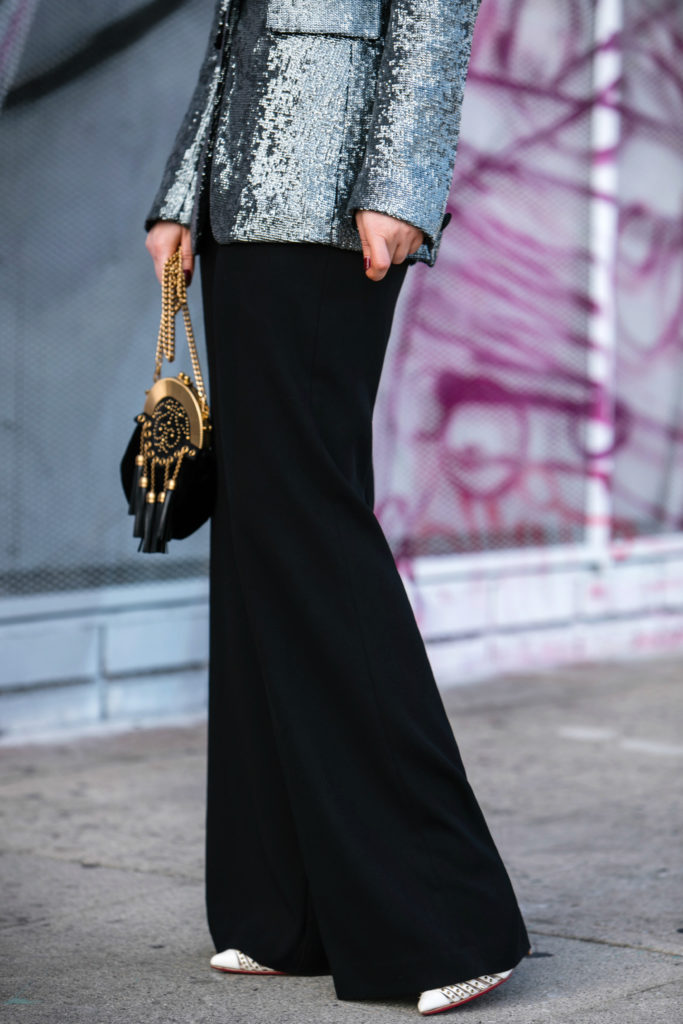 Jacket: Rachel Zoe 1 | 2 | 3
Pants: Zara similar 1 | 2
Bag: Miu Miu 1 (on sale!)  2 | 3
Earrings: Saint Laurent 1 | 2 | 3
Shoes: Christian Louboutin similar 1 | 2 | 3
Sunglasses: Chloe 1 | 2
Dressing up can be quite daunting, that's why when I know that the event I am about to attend isn't a gala, ball, red carpet soiree or anything with that type of grandeur then I can stick with something more versatile that will make me feel chic but also comfortable in my own skin.
For that type of scenario, I like to go with a little bit of sparkle which can elevate your go-to blazer look, peaking camisole, fun skirt, accents and accessories or even makeup if you wish.
A sequined blazer does make a strong statement but styled with a sleek pair of classic slacks it becomes quite wearable and not as loud, keeping the look clean and polished.
I hope your days are still filled with lots of reasons to dress up post the busy holiday season so you get to have a little sequin affair with your favorite pieces or trends.
Photography by Mila Zvereva
SaveSave
SaveSave
SaveSave
SaveSave
SaveSave
SaveSave
SaveSave
SaveSaveSaveSave
SaveSave
SaveSave
SaveSave