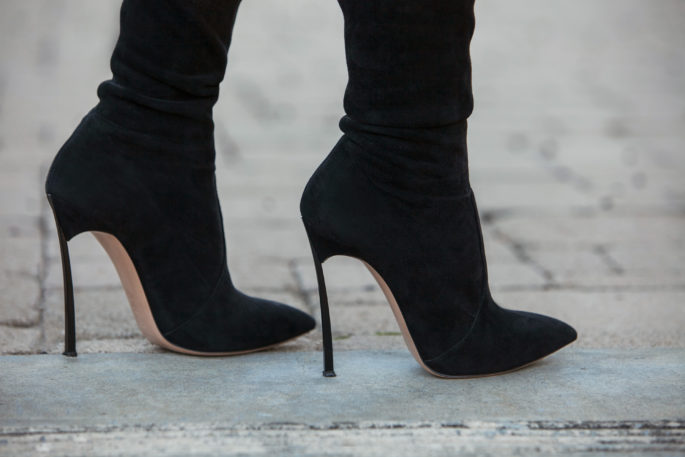 Today I am back to experimenting with shapes and cuts. This perfect asymmetric turtleneck Balenciaga dress is a great example of a classic sweater dress but with Demna Gvasalia's modern edge to it.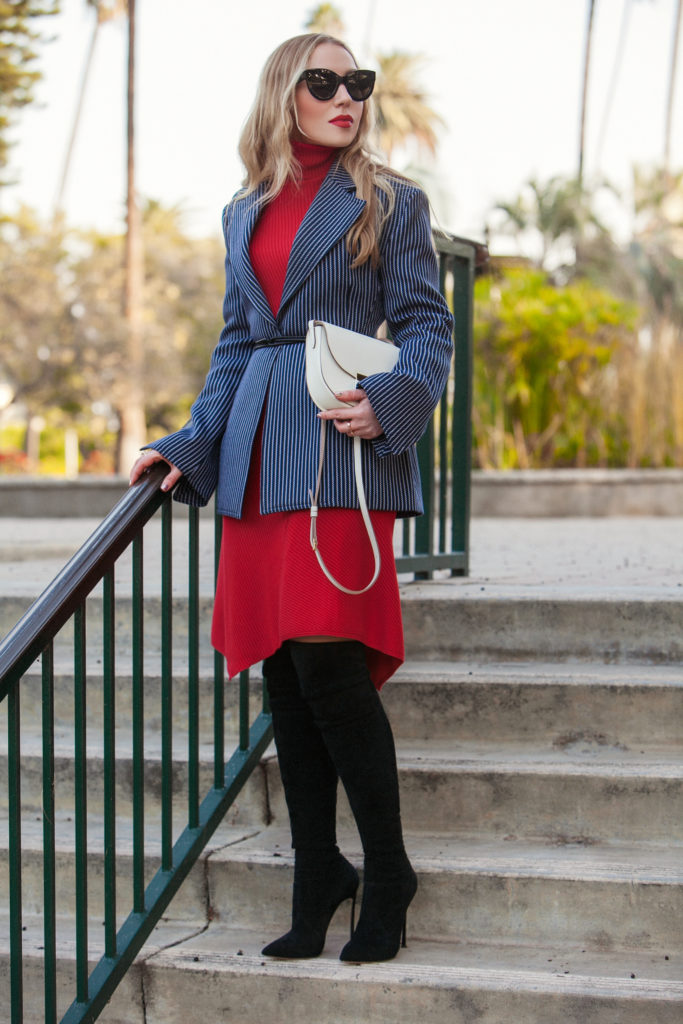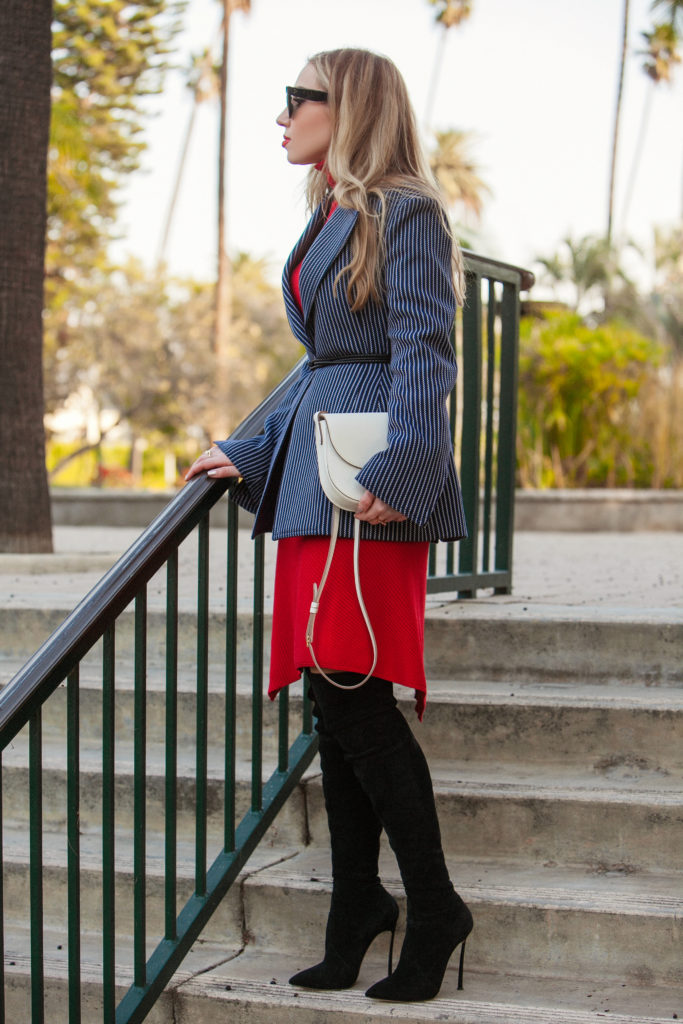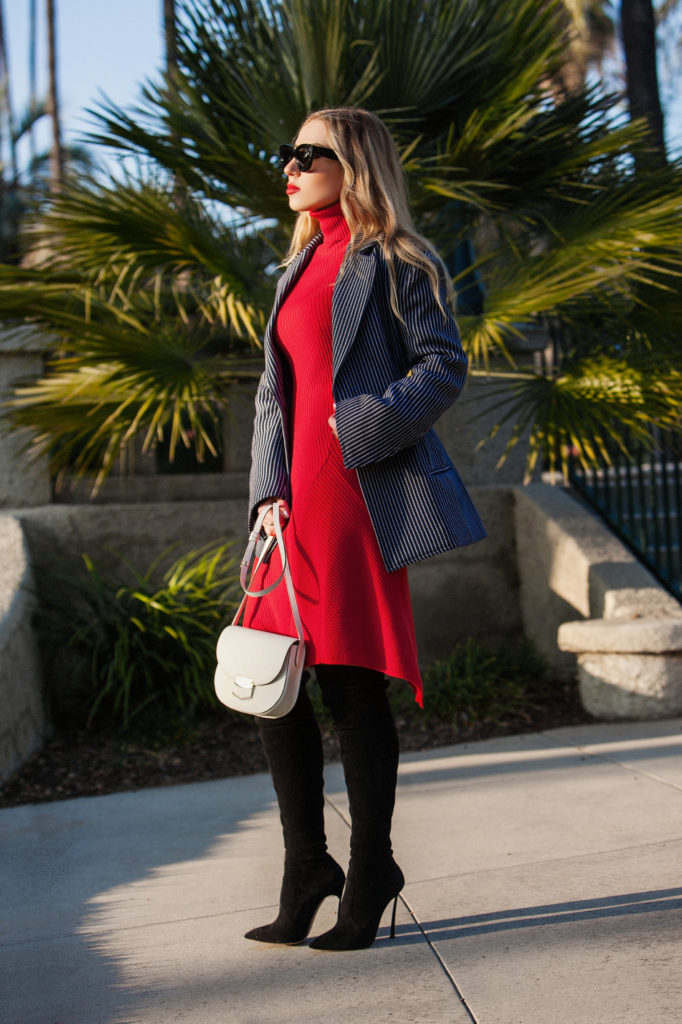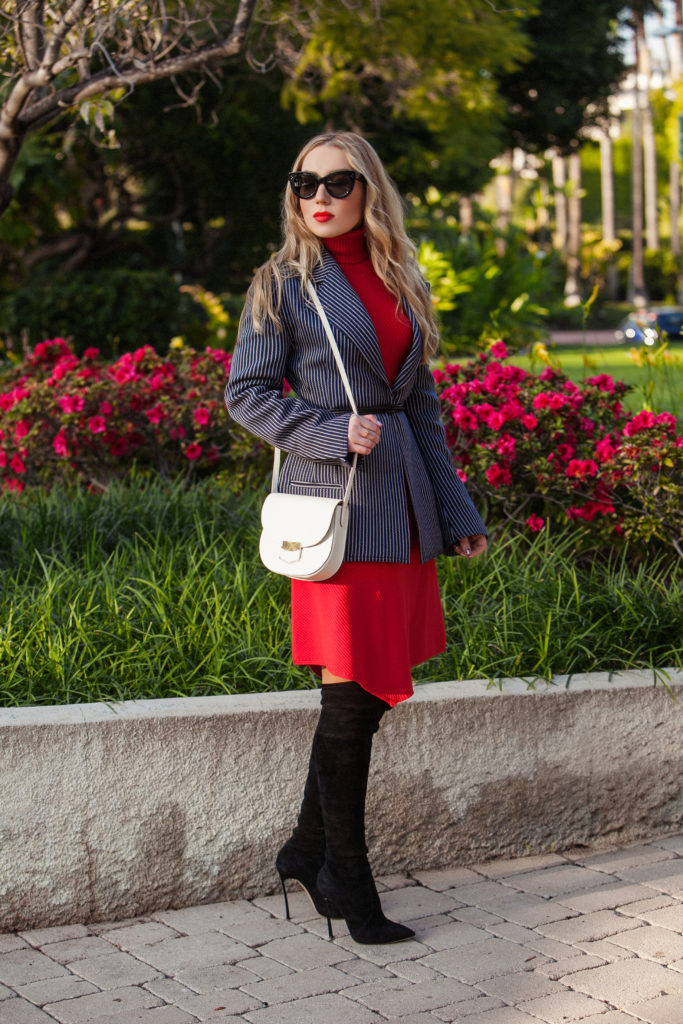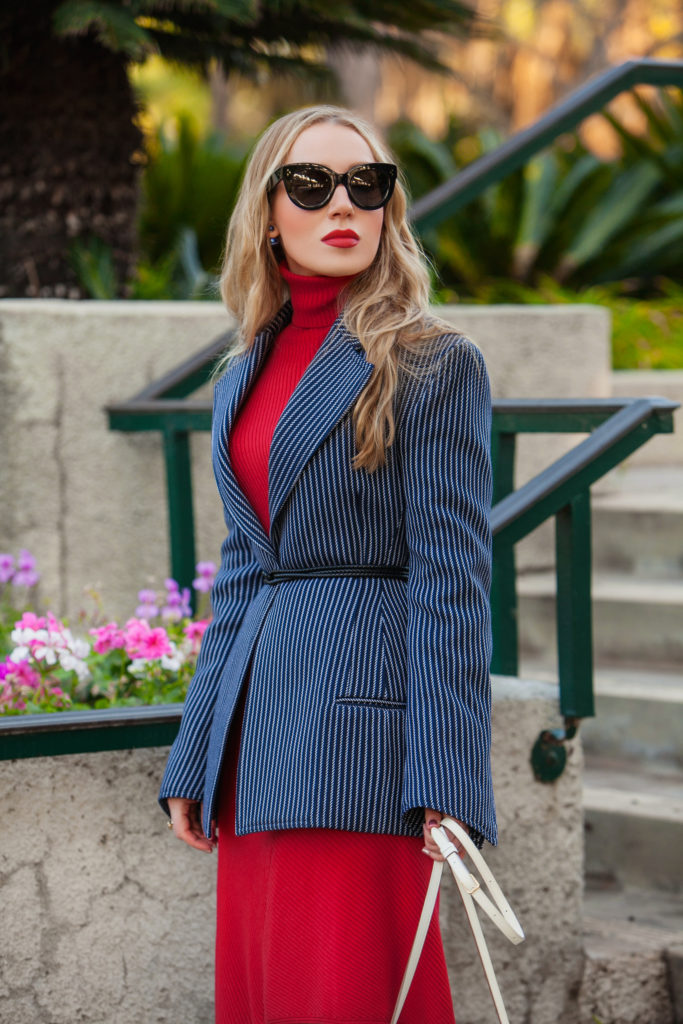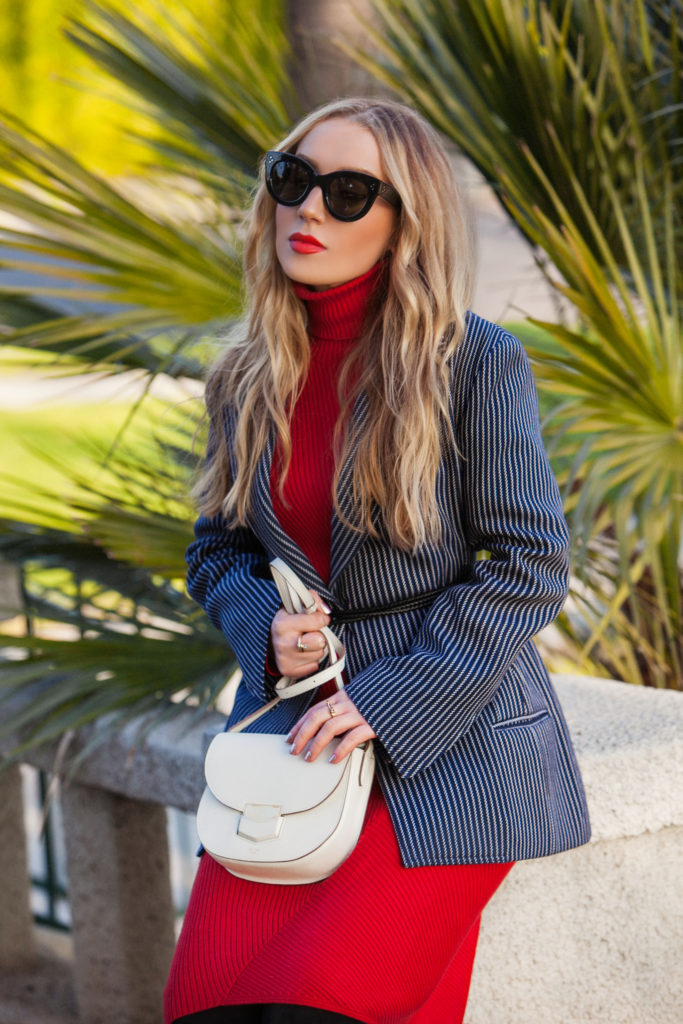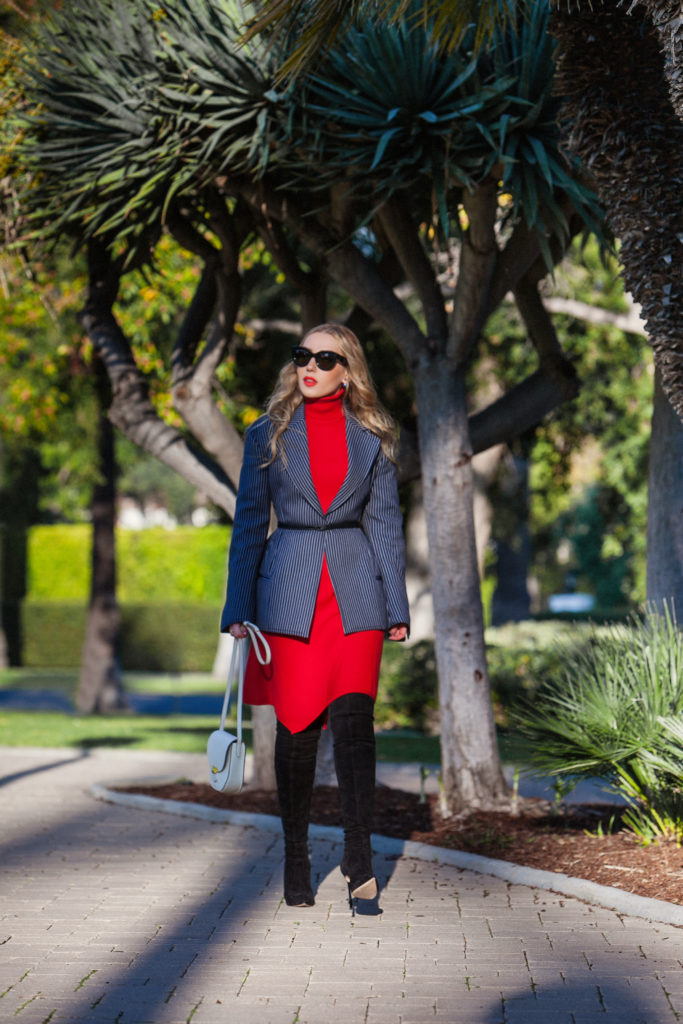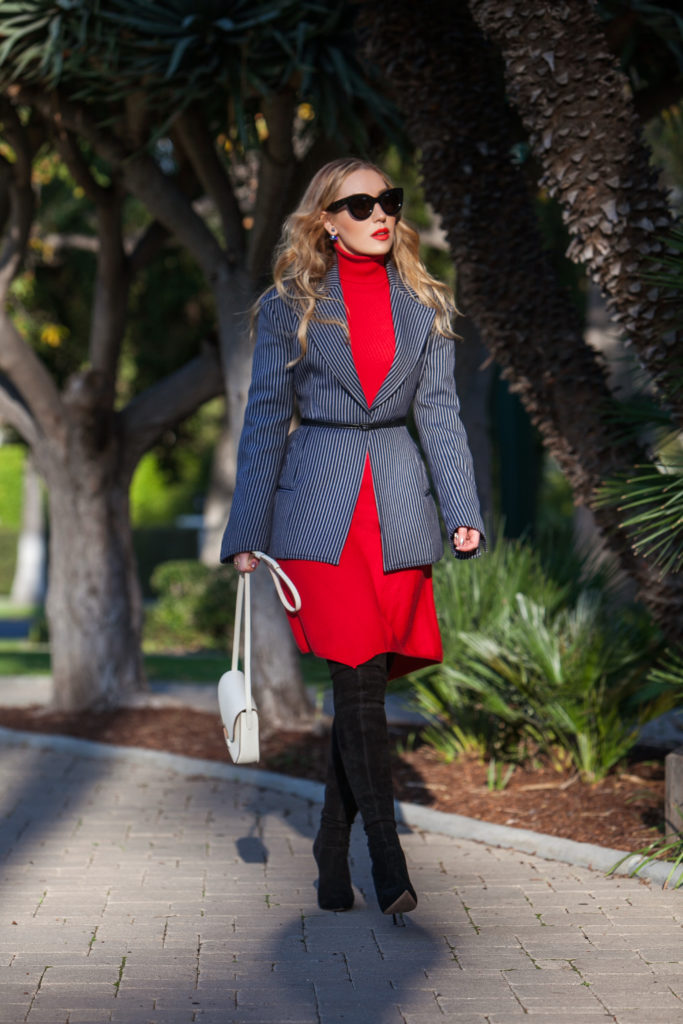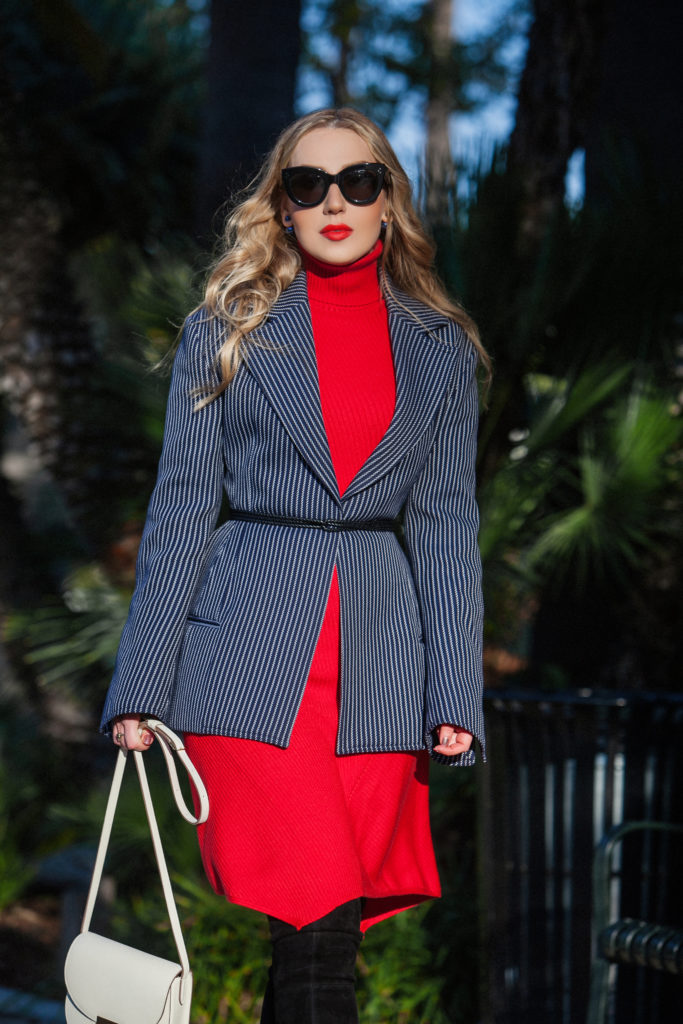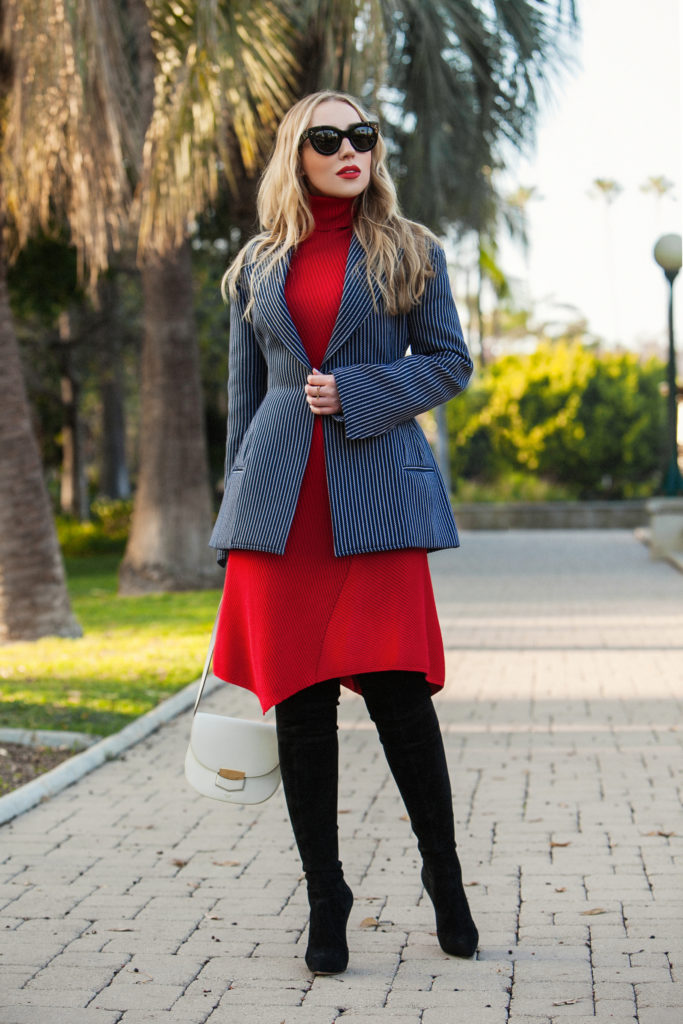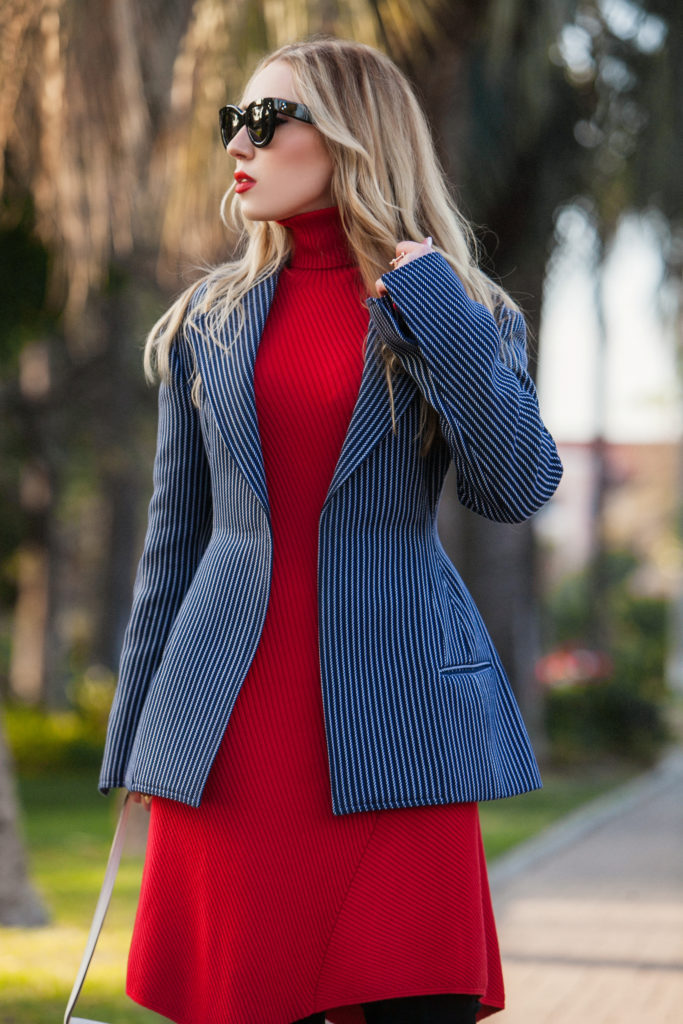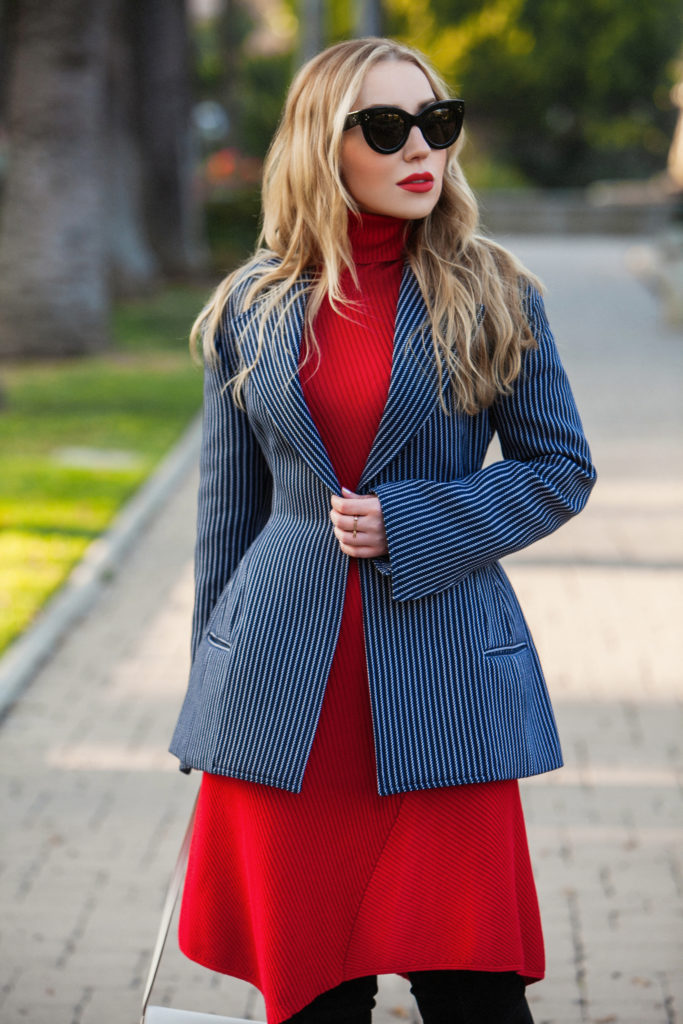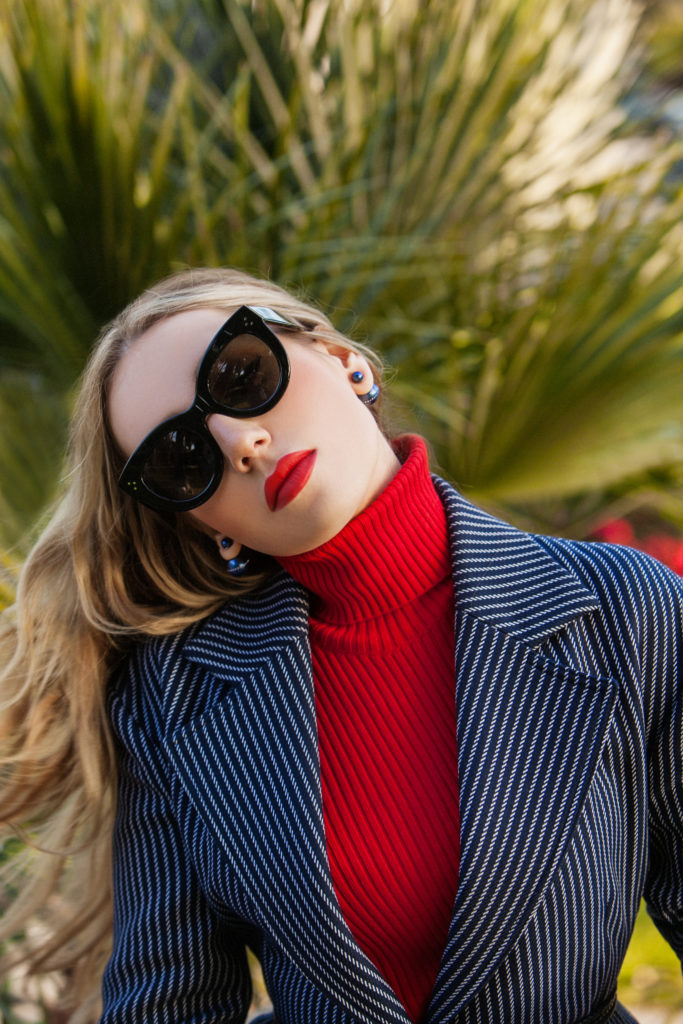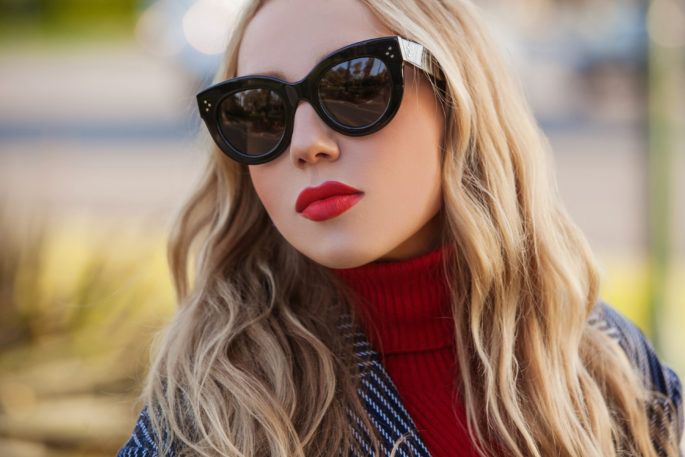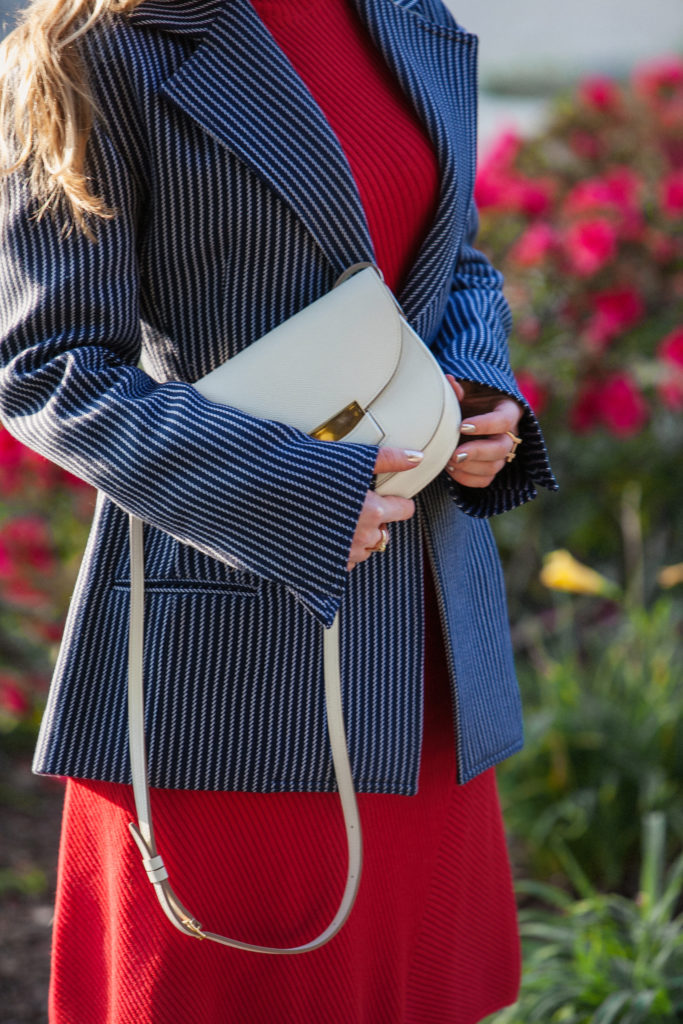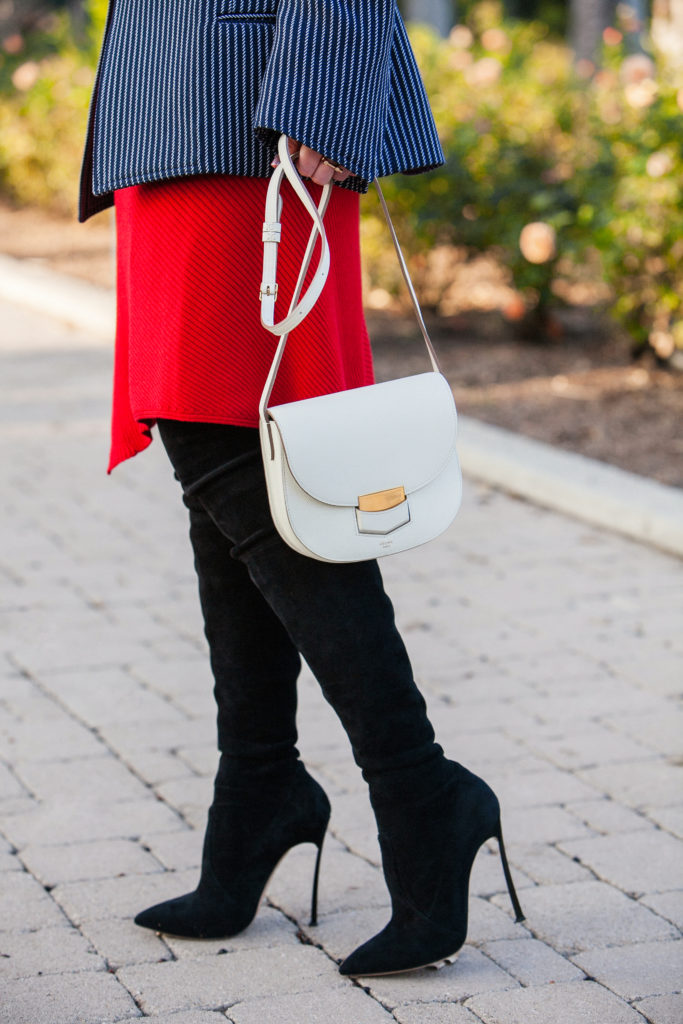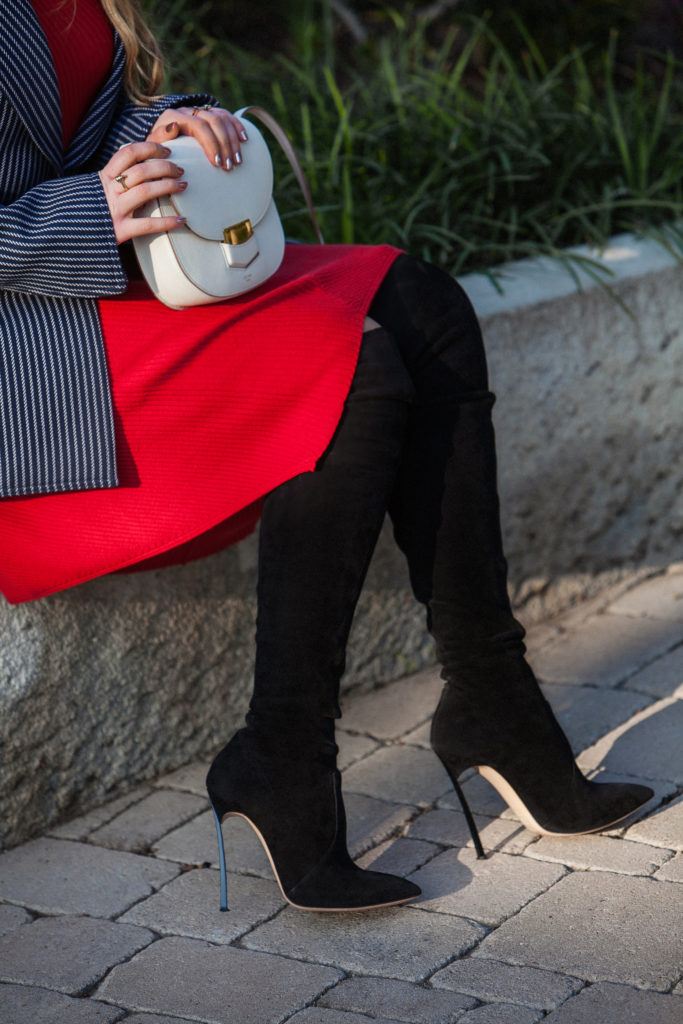 Dress: Balenciaga 1 similar 2 | 3
Bag: Celine love these in white  1 | 2 | 3 | 4 
Boots: Casadei 1 | 2
Coat: Celine current picks 1 | 2 | 3
Sunglasses: Celine
Belt: Bottega Veneta
Lips: Mac Lady Danger
Celine accessories tend to balance a look with their signature clean timeless lines. Featured Celine's coat has the same sort of twist to it as the dress does with its classic cut combined with a slightly exaggerated waist and curves and oversized sleeves giving it a contemporary feel.
And as I do tend to gravitate to more feminine lines in general, I like to balance some structure and cuts with the aforementioned  details – keeping the whole tone softer. Casadei boots and Celine cat eyes along with a Bottega Veneta woven belt do the trick, toning down the edginess of the clean lines and making the look more authentic for my personal style.
That's the beauty of it – hundreds if not thousands of people might own the same piece but you and your vision is what creates your unique style, another form of self expression that proves how visual impact can be as powerful as verbal.
Photography by Mila Zvereva